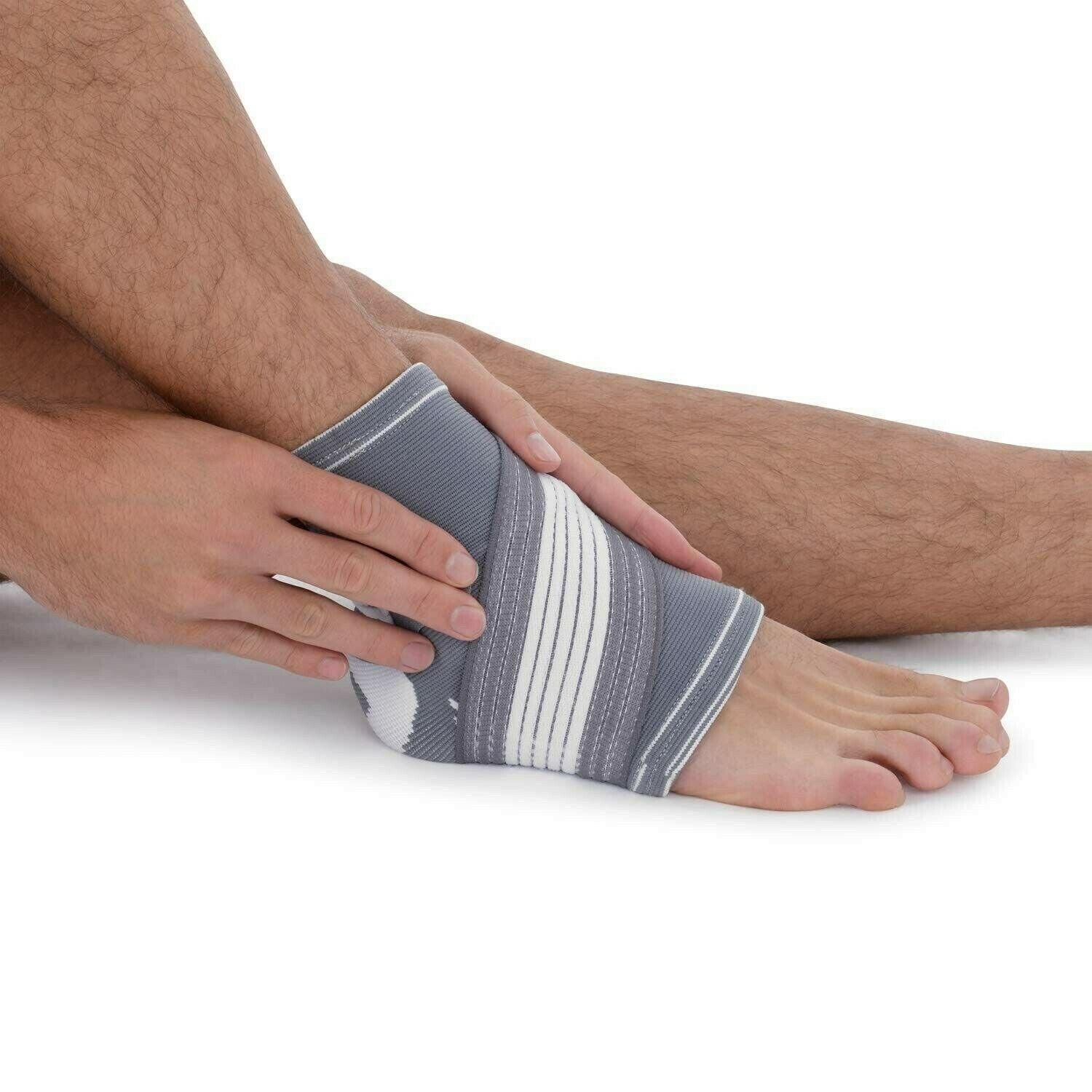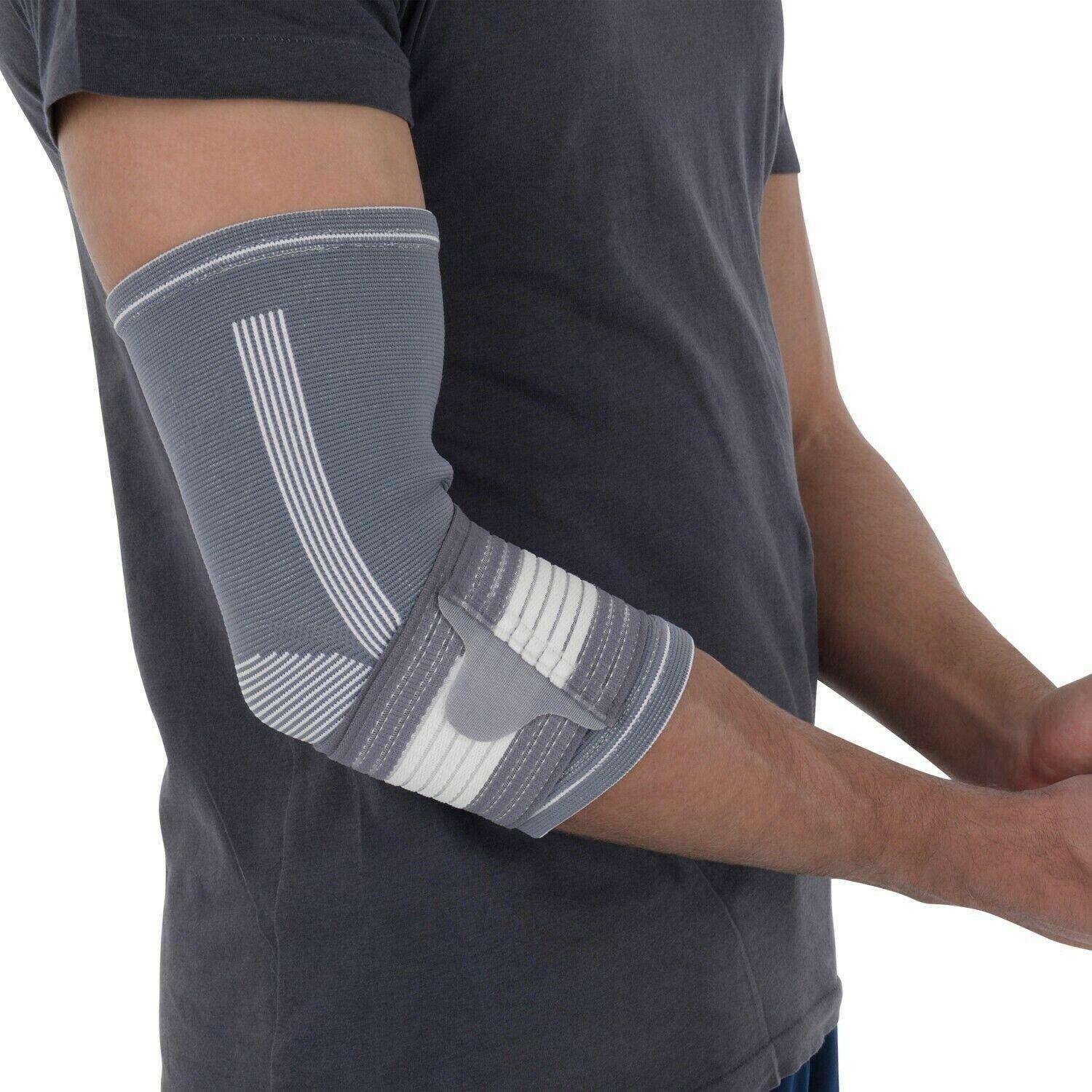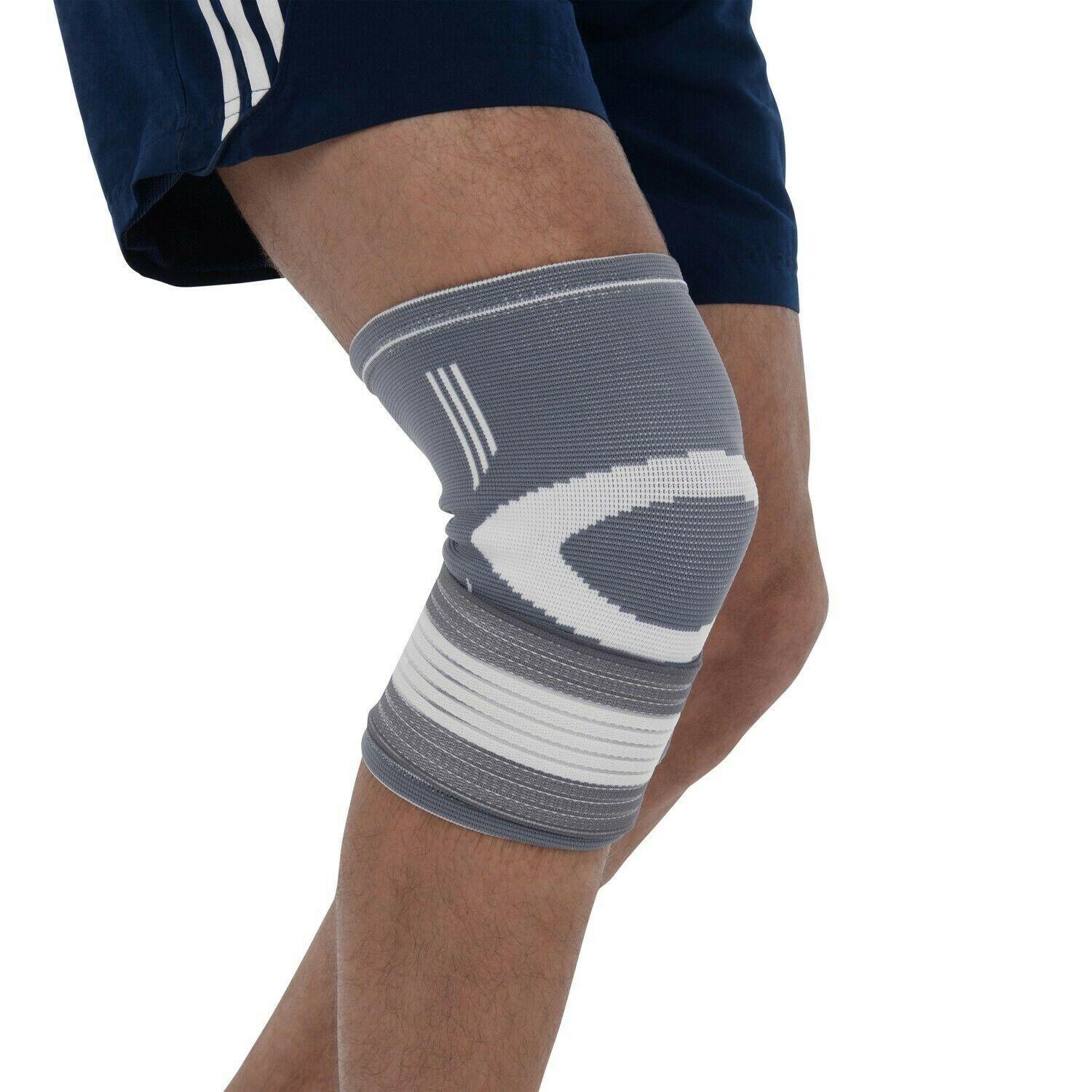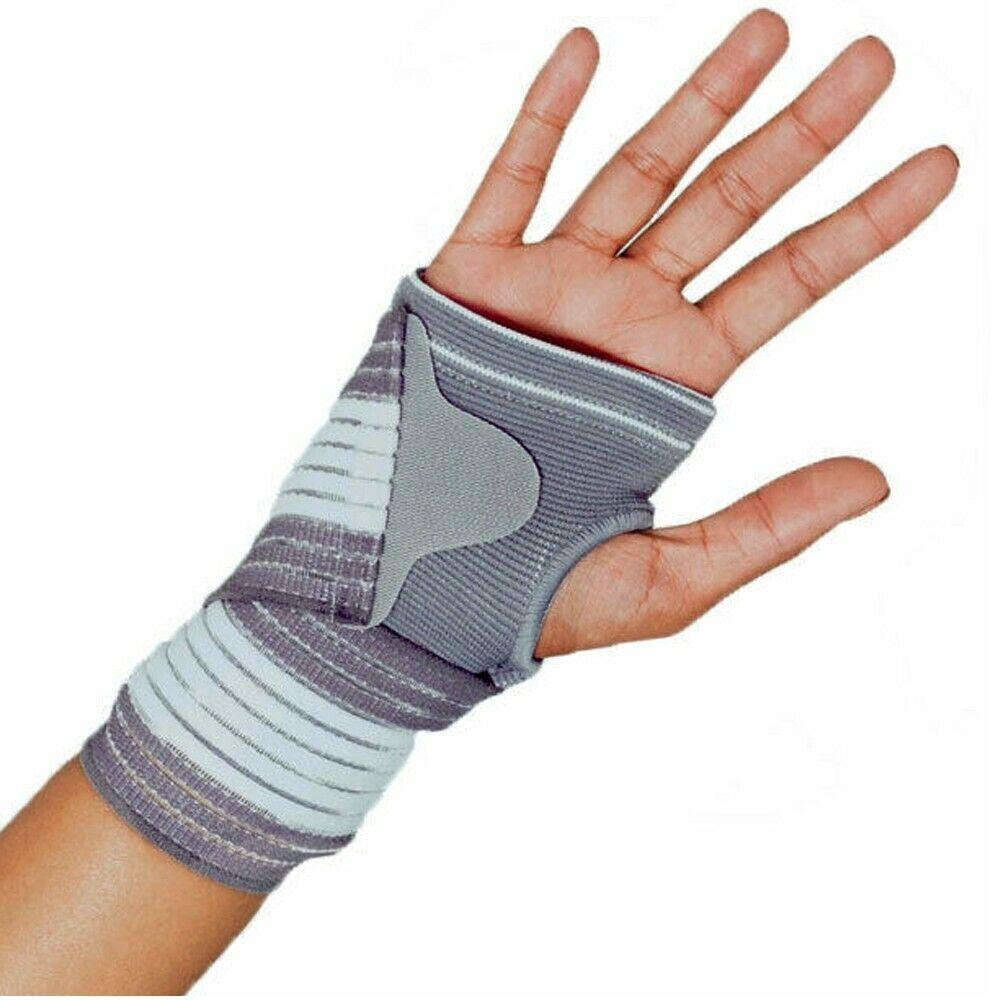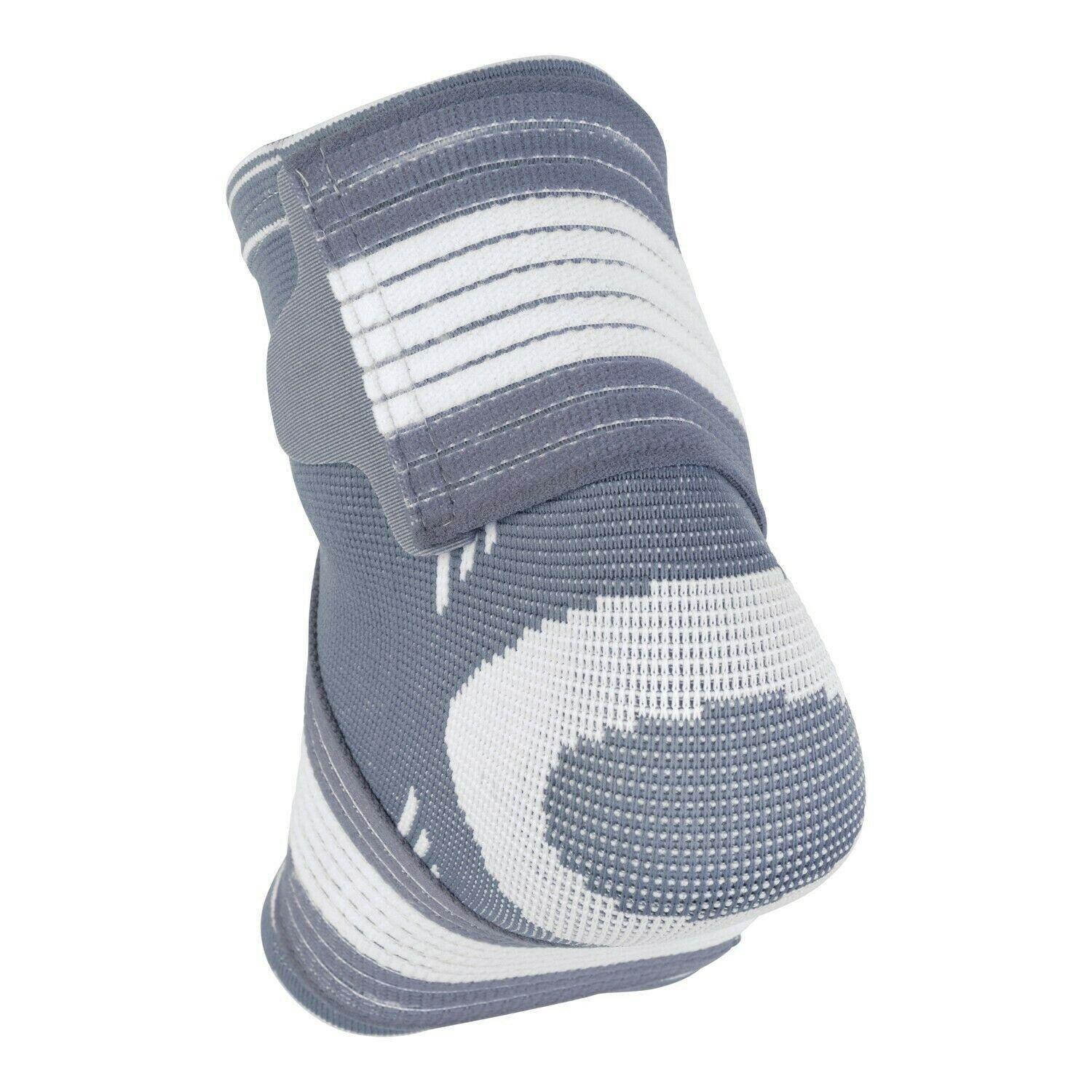 Adjustable Elastic Ankle Brace - Elbow Wrist Compression Support Elastic Bandage Arthritis

These important joints are supported and compressed by the Adjustable Knee, Ankle, Elbow, and Wrist Compression Support which can be called an adjustable elastic ankle brace, a flexible and multipurpose tool. This support set provides adaptable and comfortable solutions for diverse demands, whether you're an athlete, recuperating from an injury, or looking for preventative measures.
Features of Adjustable Elastic Ankle Brace
4-in-1 Support: This adjustable elastic ankle brace offers movable knee, ankle, elbow, and wrist support. It's a complete solution for people who require support and compression in several joints, making it a great option for athletes and people who lead active lives.
Adjustable Fit: Every piece of support in the kit is made to be completely adjustable. To ensure that the support remains in place during physical activities, the straps and fasteners can be adjusted to offer a tight and secure fit.
Benefits of Compression: This support kit's compression feature aids in enhancing blood flow, lowering inflammation, and easing pain in the supported joints. It can be applied to a rehabilitation program or to avoid injuries.
Breathable and Comfortable: These supports are often made of materials that are both breathable and moisture-wicking, keeping you dry and comfortable as you use them. For extended wear during sports or recovery, this function is crucial.
Robust Construction: To resist frequent usage and offer lasting support, the supports are built of high-quality, robust materials. They are designed to withstand the stresses of daily living and physical exertion.
Multi-Use: The Adjustable Knee, Ankle, Elbow, and Wrist Compression Support can be utilized for a variety of sports, including running, weightlifting, cycling, and injury recovery.
Flexible Sizing: These supports are often offered in a variety of sizes to serve a variety of users. You will receive the proper fit and support if the sizing is accurate.
Easy to maintain: Cleaning is simple. To maintain these supports clean and fresh, you may usually hand wash or machine wash them before letting them air dry.
This all-inclusive kit of adjustable elastic ankle brace compression supports is the best option for people who need flexible joint support throughout a variety of activities. This device combines comfort, adaptability, and durability to help you perform at your best and maintain the health of your joints whether you're a fitness enthusiast, an athlete, or someone recuperating from an accident.
Condition: A brand-new, unused, unopened and undamaged item
Colour: Grey
Body Area: Arm, Hand, Knee, Leg, Shoulder, Wrist
Department: Adult, Unisex
Main Purpose: Arthritis, Compression
Material: Neoprene
Theme: Multicoloured
Labels & Certifications: Protect from Excessive Moisture
Type: Compression Sleeve

Be Maskura Fit
Our Happy Hoopers
30 Minutes Daily Fun Workout
The smart hula hoop counts your burned calories, tracks how long you work out, and records other vital information.
Easy Installation Process
Our Smart Weighted Hula Hoop has a carefully planned design with 27 knots placed in hoop's circumference.
27 Detachable Knots
Our Smart Weighted Hula Hoop has a carefully planned design with 27 knots placed in hoop's circumference.
Let customers speak for us
It definitely relieves my tendonitis and arch. It's really strong, so don't overstretch it to fit! Perfect !!
Excellent product for compression as well as support. can be applied to the majority of muscle groups, including the arms and legs. I have to wrap my left arm because of lymphedema, and this item makes it so much simpler. holds steady!
Finding an elbow support for my son has been difficult because L doesn't usually mean L, but this one is great. Tight enough to provide enough support, but not so tight that it is impossible to put on.
Works and is easy to use
The greatest is the Deep Cleaning Foot Patch. It's simple to use, and I'd suggest it to everyone. It helps me fall asleep.
Shark Shaver Pro - Platinum Electric Skull Shaver For Head & Face
Best Electric Men's Shaver