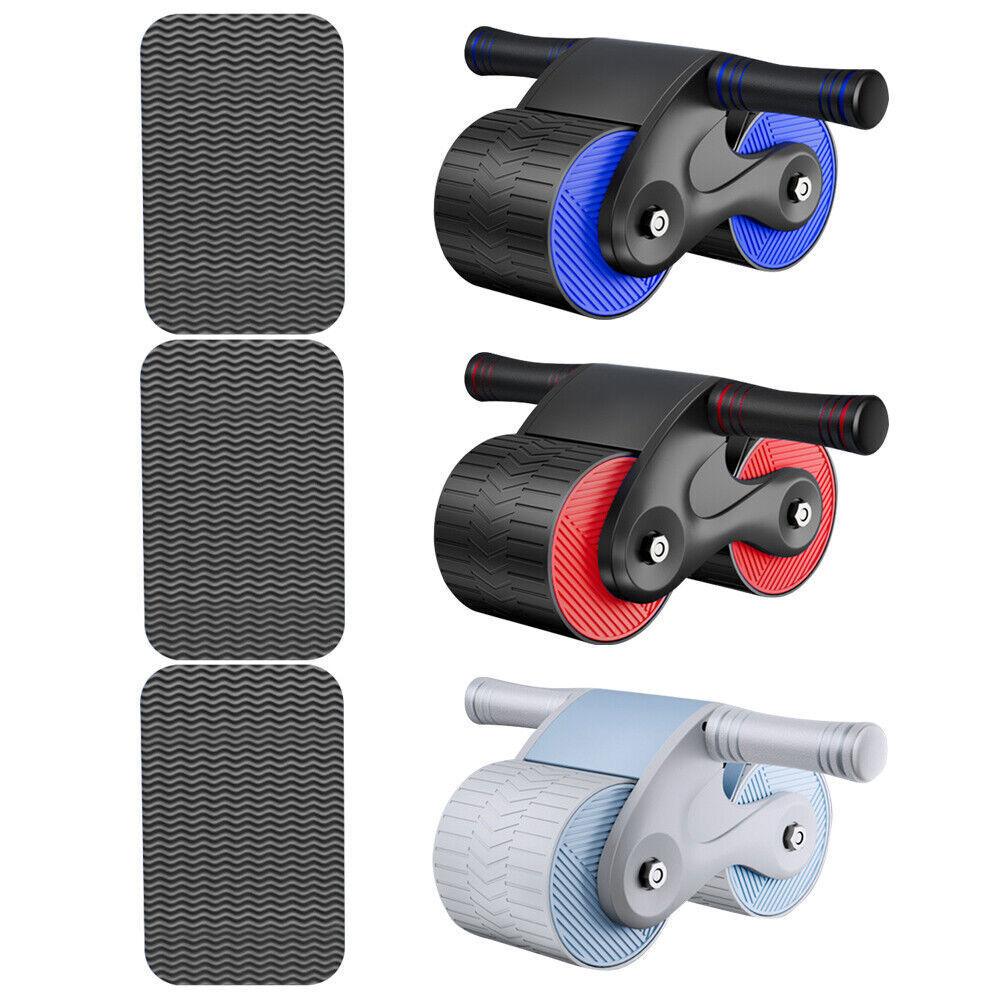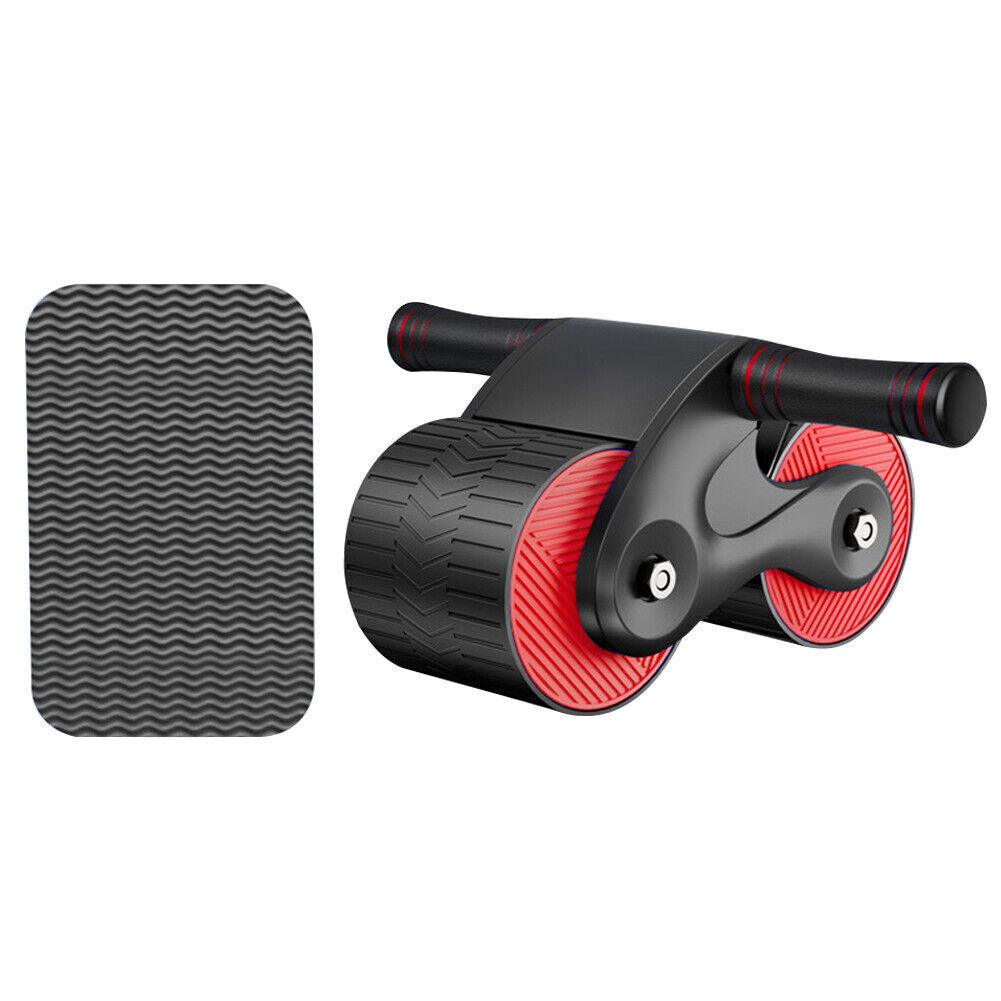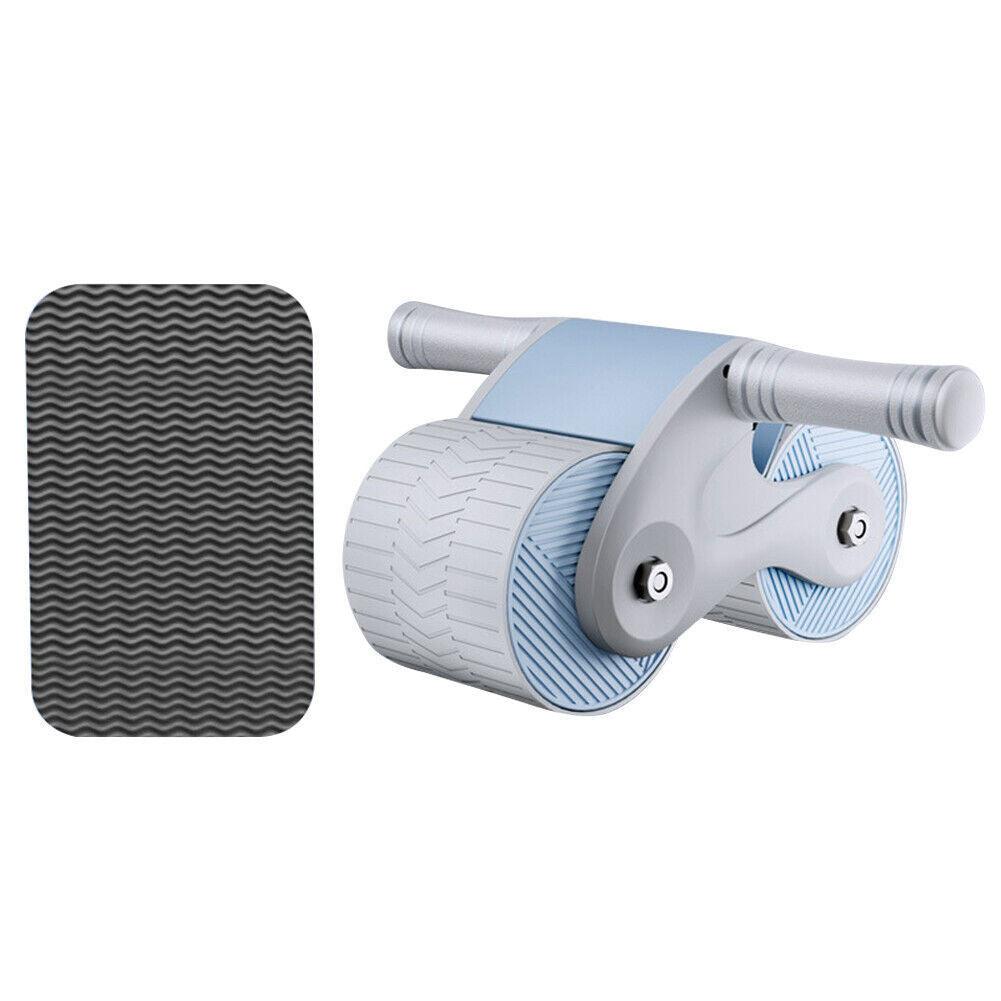 Automatic Rebound Abdominal Wheel - Anti Slip AB Roller Automatic Rebound Abdominal Wheel Roller for Arm Waist Leg Exercise with Kneeling Pad Stretch

ExerAbout This Item
Multi-layer Construction:
The wide roller is made of anti-slip, reinforcement, and damping layers, and the ab roller exercise wheel is made of premium ABS. We've also added thickened rubber tracks to the wheels to reduce friction on the floor, so you can work out in peace.
Stable Triangular Framework:
This automated rebound abdominal wheel includes a three-point support system, thicker and expanded wheels that resemble tanks, a load capacity of up to 200 kg, and flexible balancing and control. A foam knee mat also shields your knees from harm.
Newbie Friendly:
This at-home abs equipment uses automatic rebound technology to target the muscles in your back, waist, and abdomen. Beginners can benefit from the automatic rebound feature and thick foam handles, which can prevent injuries during workouts.
Simple to Assemble and Detachable:
Simply place the iron rod in the correct position and slide it through the hole before attaching the foam handle. This abdominal trainer wheel can be used to exercise anytime, anywhere, including at home, the gym, the office, or while traveling.
Happy Fitness:
Say "goodbye" to dull exercise and "hello" to falling in love with sports by placing your smartphone on the bracket of the abs roller wheel and choosing rock music, a movie, or a video call while you are working out. Fitness with your family and maintaining a fit body are lovely things, making them the perfect gifts for your family or fitness pals.
The Charging Arc Top's Shape Improves Movement Comfort:
The movement is smoother and more pleasant thanks to multi-layer materials, thickened load-bearing mechanisms, three-point support, and slope unloading. Silent noise suppression, automatic rebound, bracket design for mobile phones, sports, music, and video streaming instantly.
Practicality: 
Workout core muscle parts like the abs, waist, back, shoulders, arms, and lower limbs to strengthen your muscles and joints and help you lose weight.
Condition: A brand-new
Type: Double-Wheeled
Type of Sports: Strength Training
Product weight: 1370g
Product Material : ABS
Product Color: Black blue, black red, blue grey (optional)
Package: 370x350x140mm/14.57x13.78x5.51in
Model Number: AB Wheel
Function: Waist & Abdomen Exercise
Be Maskura Fit
Our Happy Hoopers
30 Minutes Daily Fun Workout
The smart hula hoop counts your burned calories, tracks how long you work out, and records other vital information.
Easy Installation Process
Our Smart Weighted Hula Hoop has a carefully planned design with 27 knots placed in hoop's circumference.
27 Detachable Knots
Our Smart Weighted Hula Hoop has a carefully planned design with 27 knots placed in hoop's circumference.
Let customers speak for us
Shark Shaver Pro - Platinum Electric Skull Shaver For Head & Face
Best Electric Men's Shaver