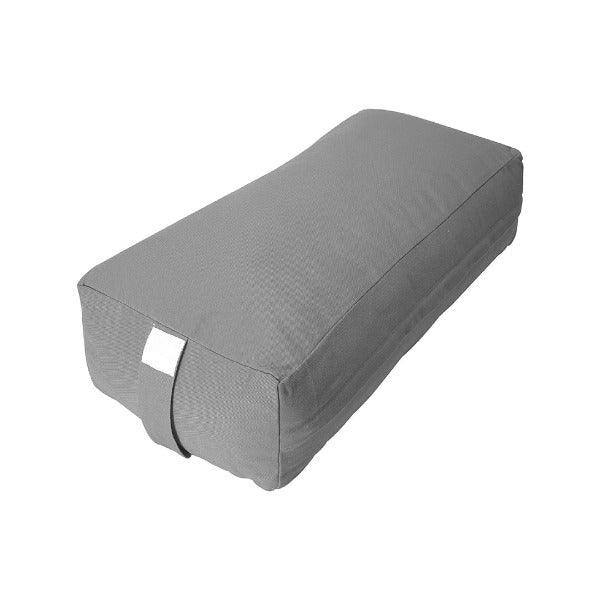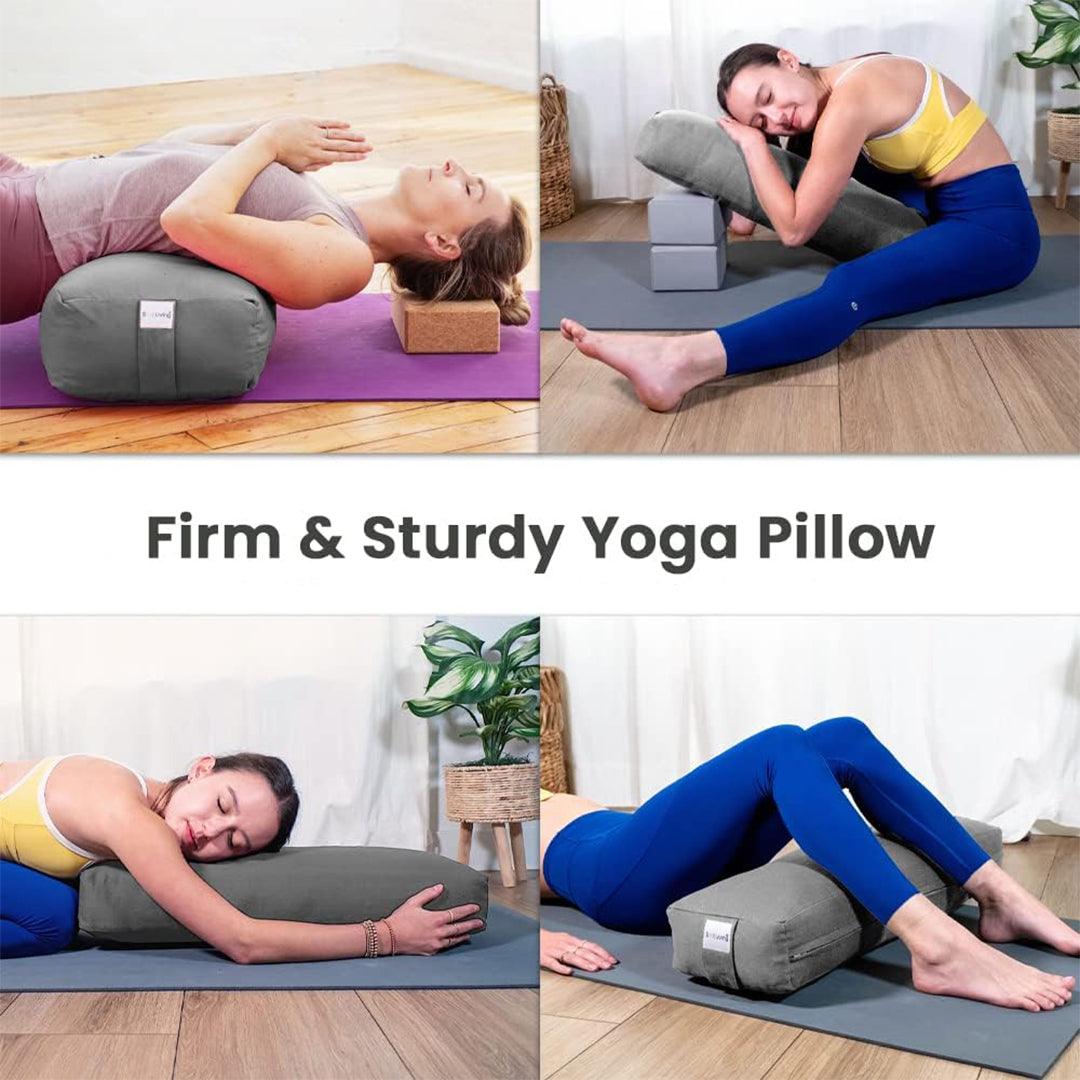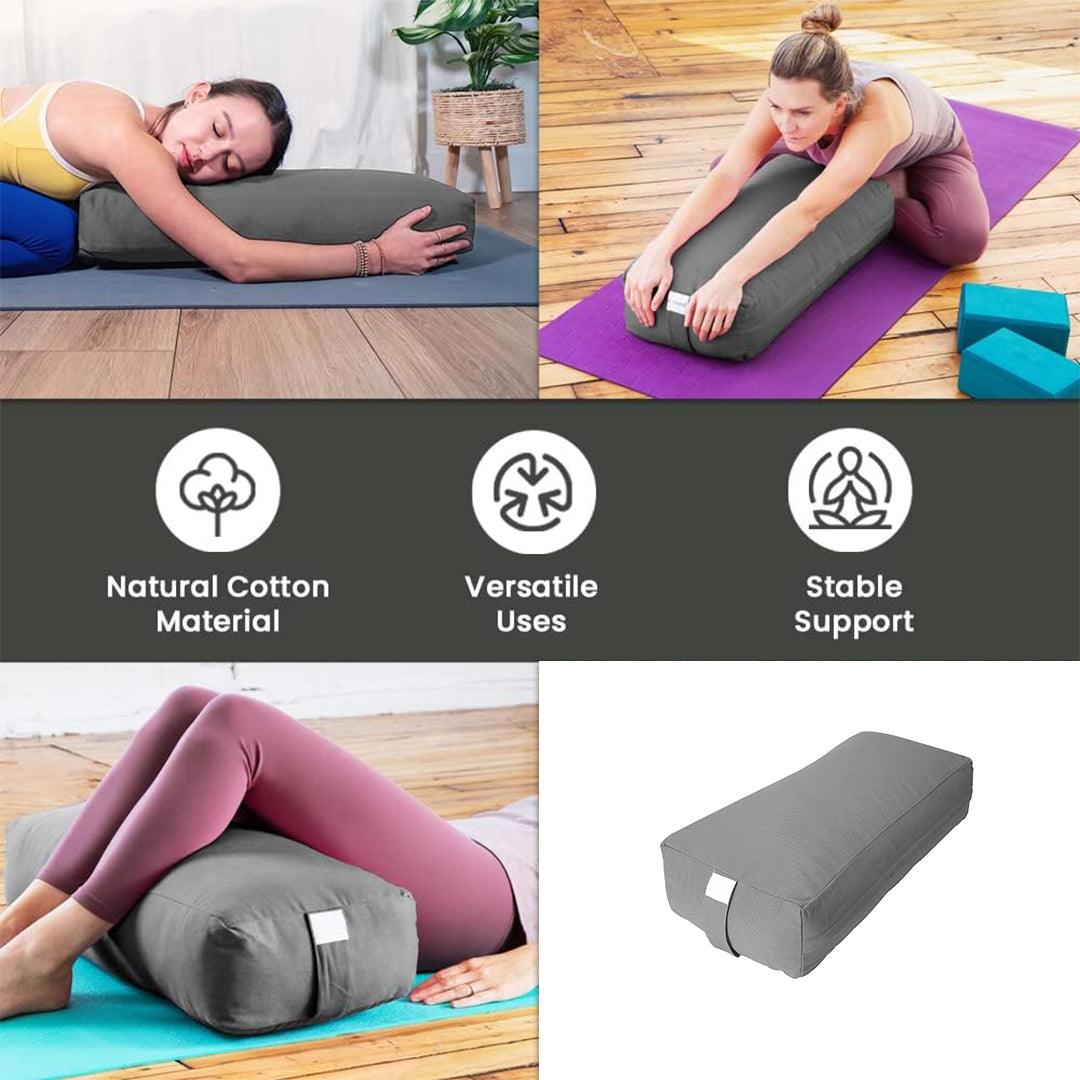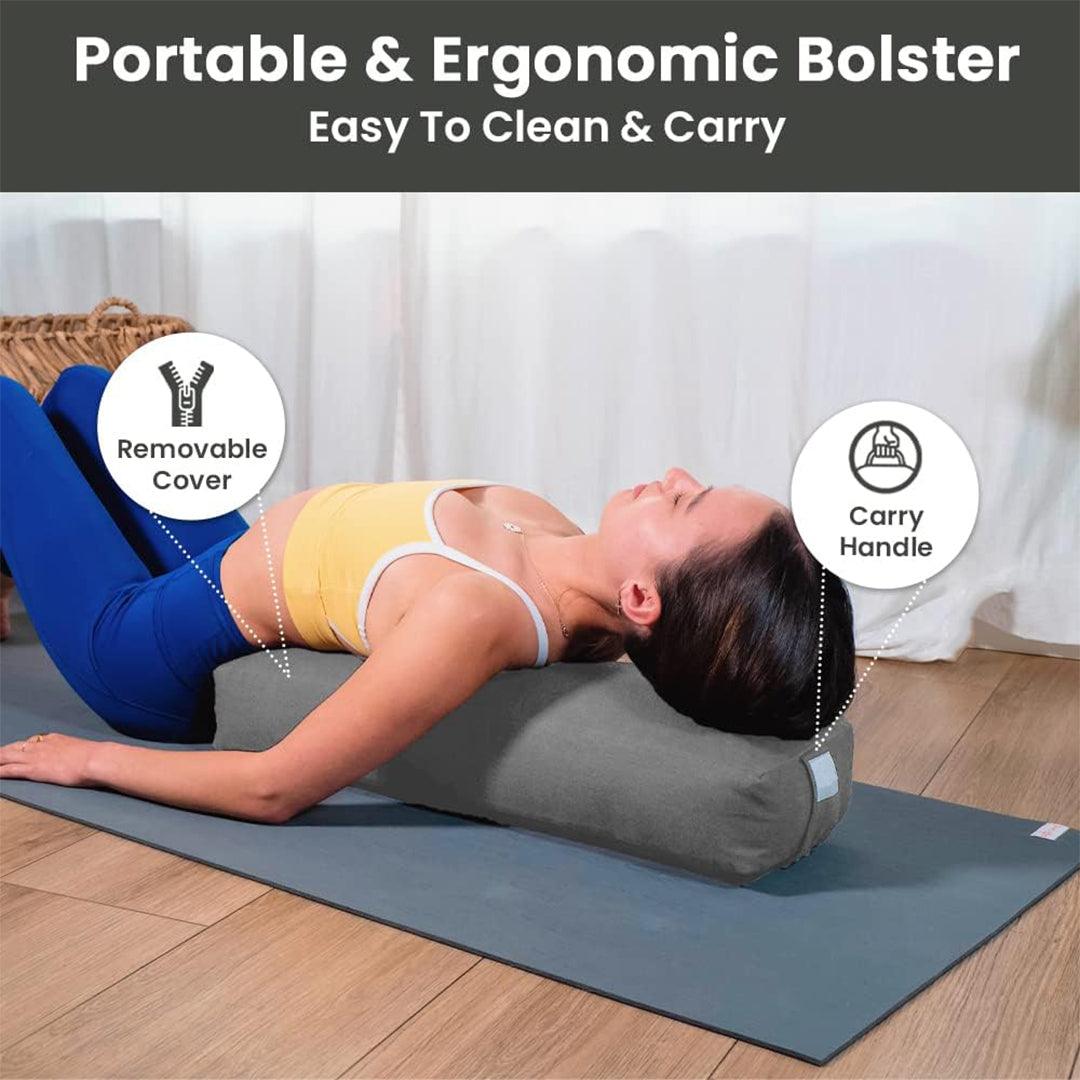 Buckwheat Yoga Bolster UK - Yoga Studio EU Pranayama Organic Buckwheat Exercise Meditation Yoga Bolster

About Buckwheat Yoga Bolster UK
We are bringing you the best hugger-mugger standard Buckwheat Yoga Bolster UK for you. 100% best quality hugger-mugger standard yoga bolster
Available for You 
This meditation bolster is commonly used in restorative yoga for passive stretching. It can help you relax and open up your body. This is an excellent yoga prop for stretching and body support.
This is made of Recron and has distinctive spring-like crimps for added flexibility. When performing yoga, the use of Recron filling gives firmness and comforting support.
The recron bolster provides a stronghold during stretching and provides great firmness and comfort. This yoga bolster is perfect for usage in studios, spas, gyms, and schools.
The machine-washable organic outer cover is easily removable. The inner and outer coverings include zippers, making it simple to add and remove the filling.
The rectangular bolster is available in Grey colors and measures 24cm wide, 61cm long, and 14.5cm high. It weighs 3.9kg and complies with UK furniture and furnishing fire requirements.
Condition: A brand-new, unused, unopened and undamaged item
Activity: Yoga, Pilates.
Type: Cushion
Material: Jute/cotton fabric with buckwheat filling
Dimensions: 61cm (L) x 26cm (W) x 14.5cm (H)
Weight: 3.9kg
100% natural eco-friendly buckwheat filling

By Maskura
Be Maskura Fit
Our Happy Hoopers
30 Minutes Daily Fun Workout
The smart hula hoop counts your burned calories, tracks how long you work out, and records other vital information.
Easy Installation Process
Our Smart Weighted Hula Hoop has a carefully planned design with 27 knots placed in hoop's circumference.
27 Detachable Knots
Our Smart Weighted Hula Hoop has a carefully planned design with 27 knots placed in hoop's circumference.
Let customers speak for us
Ultimate Yoga Prop
my practice has become so much more effective and enjoyable. The pliable shape allows me to use it in countless poses from forward folds to lays to shoulders stands.
Perfect Yoga Companion
This bolster has become an essential prop for my home yoga routine, allowing me to deepen stretches, target specific muscles, and relax more fully into postures.
This Buckwheat Yoga Bolster is ideal for poses used in restorative yoga, as the name suggests. It is both soft and firm enough to be comfortable while offering support. I appreciate that it has a cover that can be removed for simple cleaning, and the size is perfect.
This Buckwheat Yoga Bolster has become my ultimate yoga companion. It gives me just the right amount of comfort and support when I practice yoga. I appreciate that it is created in the UK and that organic materials were used. I heartily urge any yoga devotee to try it!
My ultimate yoga companion
This buckwheat yoga bolster has become my ultimate yoga companion. It provides the perfect amount of support and comfort during my yoga sessions. Highly recommend it to any yoga enthusiast!
Shark Shaver Pro - Platinum Electric Skull Shaver For Head & Face
Best Electric Men's Shaver