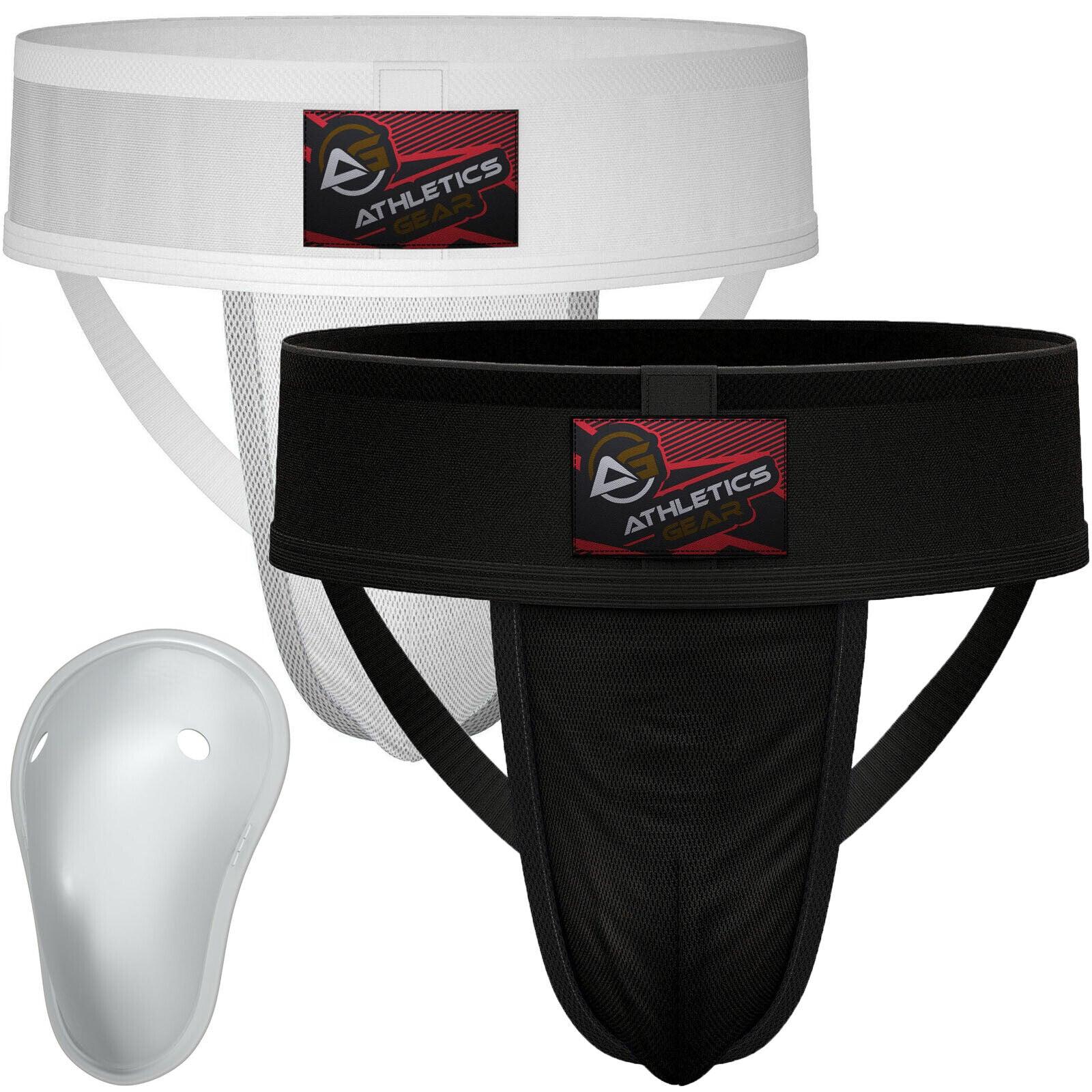 Carbon Flex Groin Protector Cup - Sports Groin Guard With Cup Boxing MMA Protector Box Martial Arts Abdo Jockstrap

About This Item
Anyone playing a contact sport, such as MMA, boxing, baseball, and more, needs protection. And Carbon Flex Groin Protector Cup provides it. They have made this cup to simply slide into any cup pocket or jock strap. It includes those on Sprint Stretch board shorts and compression shorts.
The Carbon Flex Groin Protector Cup contains extremely durable injected polypropylene. It intends to shield and reduce impact. This cup has a thermoplastic rubber border. That is made to fit snugly and prevent sliding or shifting. They add Air flow by the ventilation design to improve wearing comfort. Get a Carbon Flex Groin Cup today to upgrade your groin protection!
Carbon Flex Groin Protector Cup Features  
They have made it of lightweight, breathable material. This Cup is machine washable and removable.

It is designed to protect the fighter from damaging blows. 

The Groin Guard's long-lasting, handmade Maya Hide leather construction. It allows the fighter to use it for a long time without it wearing out. has designed this groin cup to have strong resistance. It prevents fractures and tears, making it obstinately tough. It is also perfect for training in boxing, sparring, kickboxing, muay Thai, MMA, BJJ, and other combat sports.

Supreme Foam technology effectively protects vital areas such as the groin and kidneys by reducing the force of impact. It provides unrivaled shock absorption and blunt impact absorption. This almost indestructible groin protection enables you to exert significant power with complete confidence.   
 
Our MMA groin cup has double-layered closed-cell foam for double the protection. Which works with the hard-shell polymer cup to offer protection from unlucky low punches. And let you approach the battle without worry.

You may utilize extra cups to provide two times the protection. Another cup can fit beneath because the compartment is purposefully made that way. This extra cup will strengthen the already strong defense.
You May Check It Out: Boxing Gloves Fitness Gym Workout  
The abdominal protection cup is securely and snugly fitted to your body using an adjustable strap system. They also incorporate lace and an elastic band for the wearer's comfort. Contoured to fit comfortably and reflect the body type of an athlete.

The injected polypropylene body is extremely strong and provides maximum protection.

The Carbon Flex Groin Protector Cup edge is made of thermoplastic rubber, which avoids chafing and slipping.
The flexible design allows for more movement while still providing protection.
Fits in jock straps and short cup pockets; It promotes by the ventilation design.
Sport: Boxing
Age: Adult
Type: Sports Groin Guard
Be Maskura Fit
Our Happy Hoopers
30 Minutes Daily Fun Workout
The smart hula hoop counts your burned calories, tracks how long you work out, and records other vital information.
Easy Installation Process
Our Smart Weighted Hula Hoop has a carefully planned design with 27 knots placed in hoop's circumference.
27 Detachable Knots
Our Smart Weighted Hula Hoop has a carefully planned design with 27 knots placed in hoop's circumference.
Let customers speak for us
Perfect for all levels of athletes The Carbon Flex Groin Protector Cup is a fantastic option whether you're a novice or an expert. It is adaptable, fits well, and doesn't impede motion. I told all of my teammates about it, and they concurred.
A must-have for combat sports enthusiasts
As a martial arts practitioner, I highly recommend the Carbon Flex Groin Protector Cup. It's comfortable, lightweight, and offers great protection. I've been using it for months now and it has never failed me.
It's durable
This Carbon Flex Groin Protector Cup is amazing! It's well-made, provides great protection, and has helped me prevent injuries during my martial arts practice
Larger sized cup
This is a bigger sized cup and so it fits me better. Flexible enough too.
Rock solid
Excellent groin protector for a great price.
Shark Shaver Pro - Platinum Electric Skull Shaver For Head & Face
Best Electric Men's Shaver