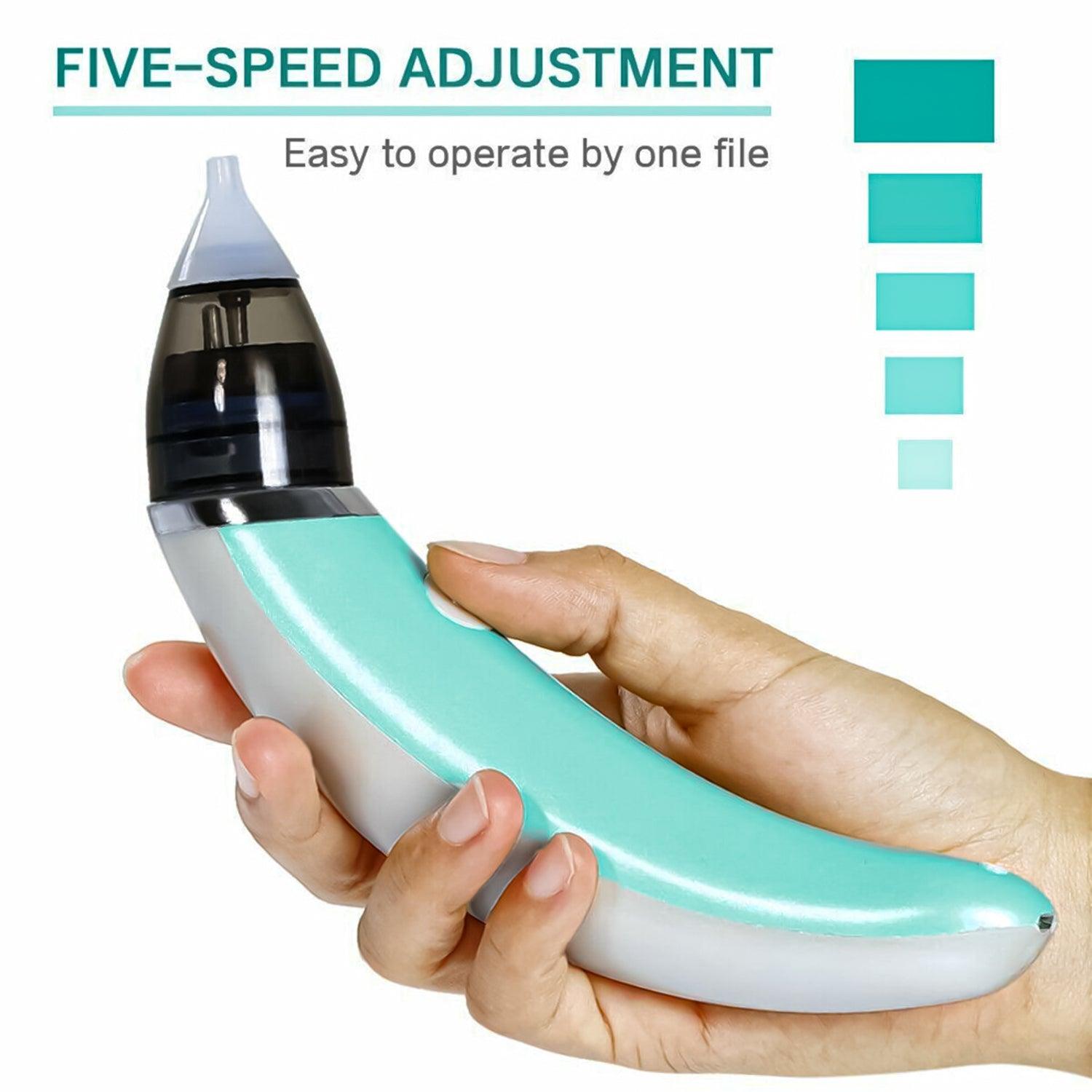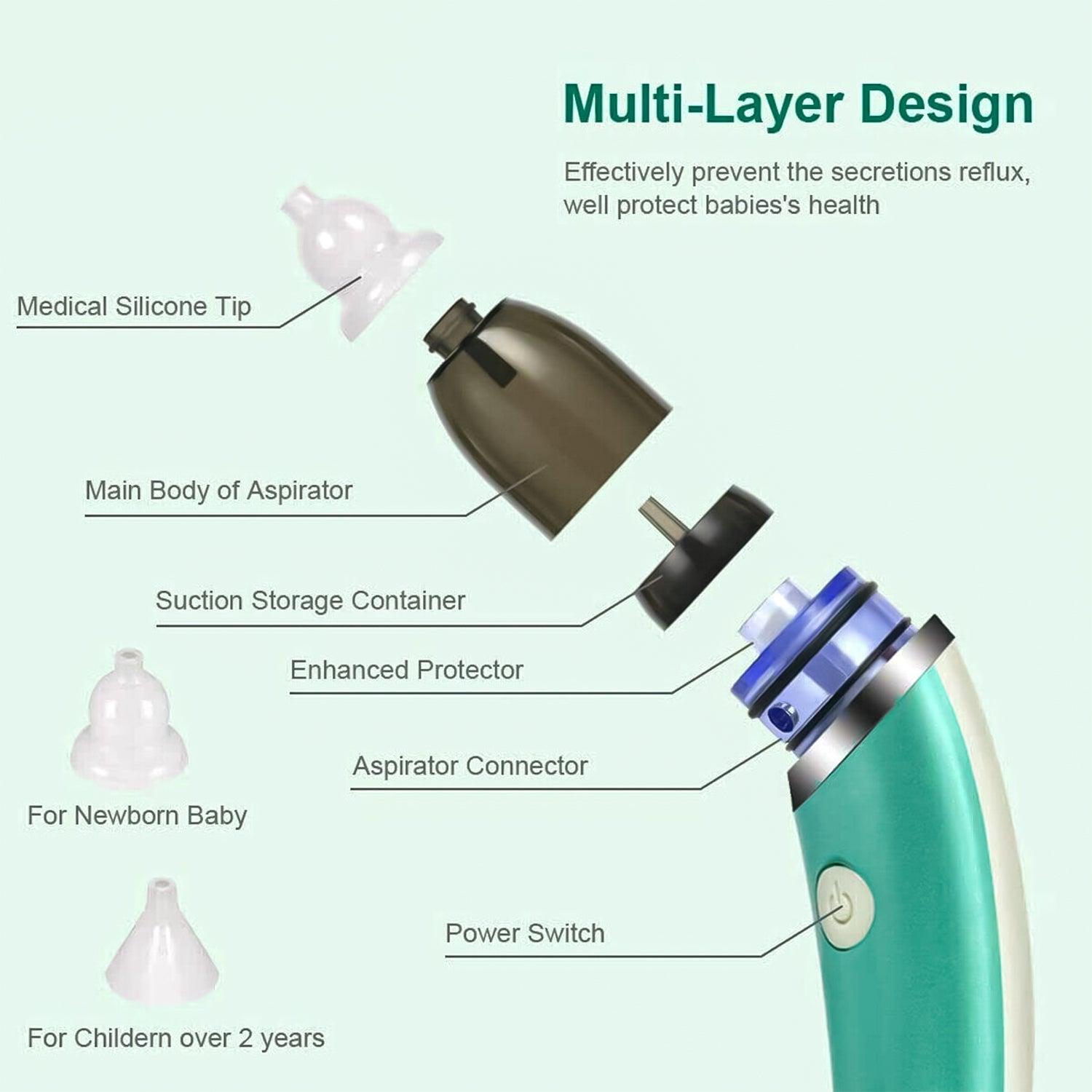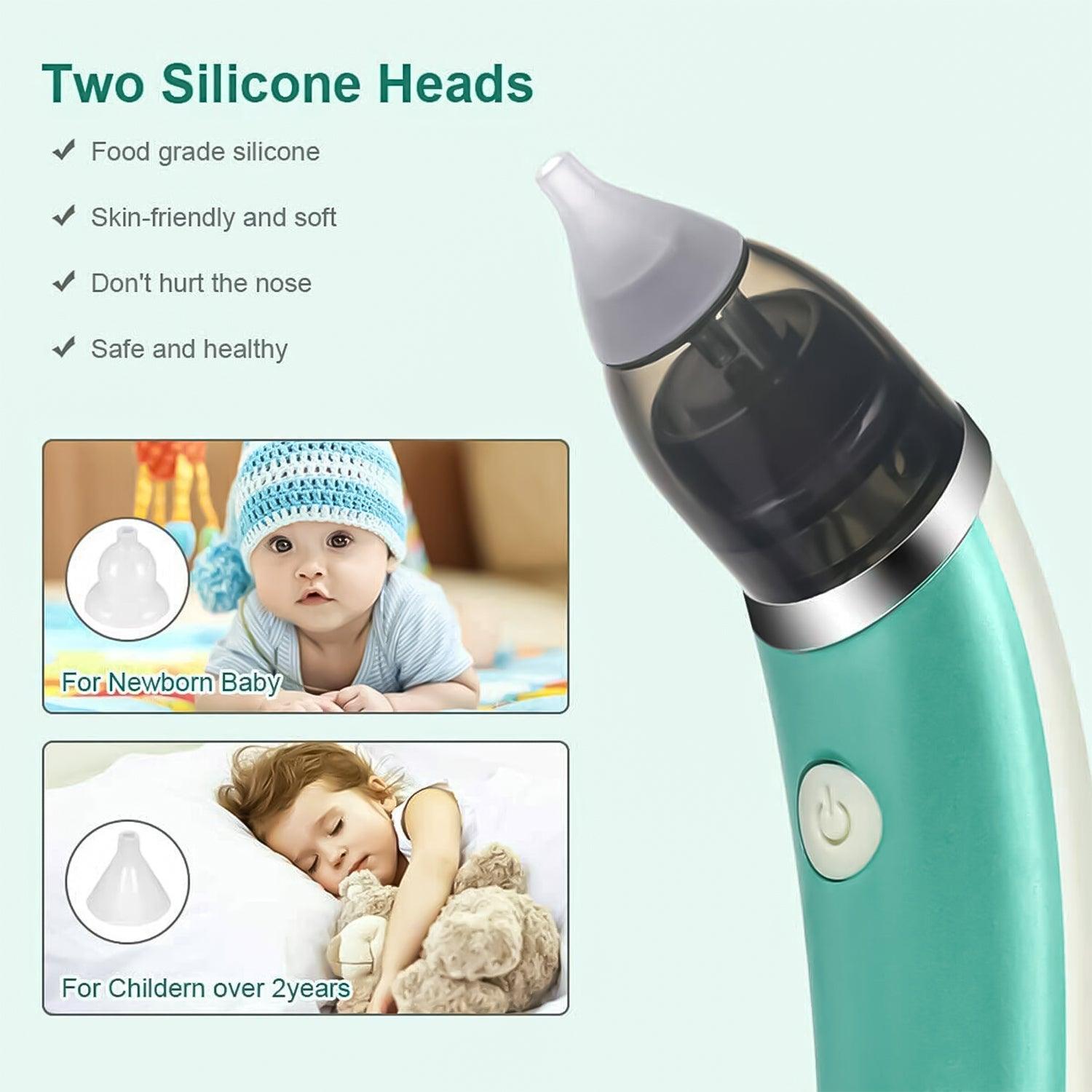 Electric Nasal Aspirator Boots - Electric Vacuum Sucker Nose Cleaner For Baby Nasal Aspirator Nose Snot Cleaner

About Electric Nasal Aspirator Boots
Electric Nasal Aspirator Boots - One-Stop Solution for Gentle, Soft, and Effective Nasal Care!
Are you tired of your baby's congestion giving you sleepless nights? With our Electric Vacuum Sucker Nose Cleaner, nasal congestion is a thing of the past, and taking care of your child's health is now simpler than ever.
Features of Baby Nasal Aspirator - 
Safe & Gentle: Our nasal aspirator is gentle and safe, and it was made with your baby's comfort in mind. Excess mucus is successfully removed by mild suction, maintaining the nasal passages' clarity for improved breathing.

Effective & Caring: The motor is so quiet that it guarantees a calm experience for you and your kid. Stop using those terrifying, loud nasal aspirators!

Easy Use: Simple one-button operation and a soft silicone tip make this aspirator user-friendly, which makes cleaning your baby's nose a breeze.

Customizable Suction: To meet the needs of your baby, adjust the suction strength. Our aspirator will take care of any obstruction, no matter how minor.

Hygienic & Affectionate Design: The design makes sure that your baby's nasal health is always in good hands. The detachable parts are simple to clean and sterilize.

Portable: Our nasal aspirator is rechargeable, portable, and lightweight, making it ideal for use while traveling. It is constantly available whenever you need it thanks to the USB rechargeable battery.
Why Will You Buy This Nasal Aspirator?
Better Sleep: A happy baby is a relaxed infant. Our aspirator helps parents and babies have better sleep by keeping their airways clear.

Prevent Infection: Clearing nasal congestion as soon as possible helps lower the risk of respiratory infections, giving you and your family peace of mind.

Cheerful Baby: Your baby will be able to eat, play, and grin without feeling uncomfortable when they can breathe easily. A happier family results from a cheerful infant.

Trusted Quality: To assure your baby's safety, our Electric Baby Nasal Aspirator is meticulously made while following the highest safety and quality requirements.
For the sake of your baby's health and your own peace of mind, choose wisely. Our Electric Baby Nasal Aspirator can help you breathe clearly and easily while bidding farewell to nasal congestion. Place your order right away to discover the difference!
Condition: A brand-new, unused, unopened, undamaged item
Colour: Green
Features: Rechargeable,Detachable, Waterproof, Stable,Adjustable,Material:Silicone
Power: 4W
Type: Nasal Aspirator
Be Maskura Fit
Our Happy Hoopers
30 Minutes Daily Fun Workout
The smart hula hoop counts your burned calories, tracks how long you work out, and records other vital information.
Easy Installation Process
Our Smart Weighted Hula Hoop has a carefully planned design with 27 knots placed in hoop's circumference.
27 Detachable Knots
Our Smart Weighted Hula Hoop has a carefully planned design with 27 knots placed in hoop's circumference.
Let customers speak for us
Really works
It's so silent that you wonder if it works. My granddaughter despises having her nose sucked no matter what. This makes it quick and easy.
Shark Shaver Pro - Platinum Electric Skull Shaver For Head & Face
Best Electric Men's Shaver