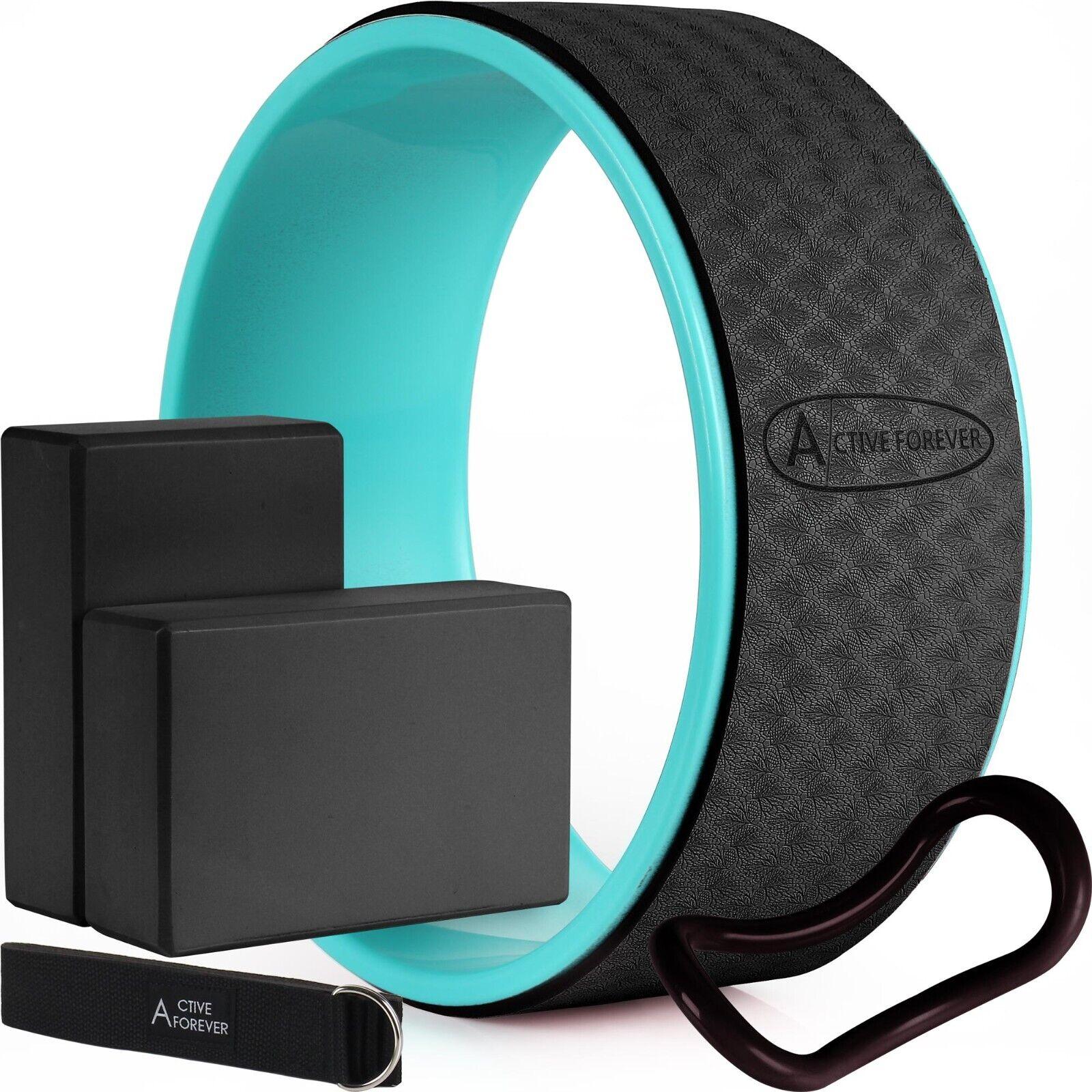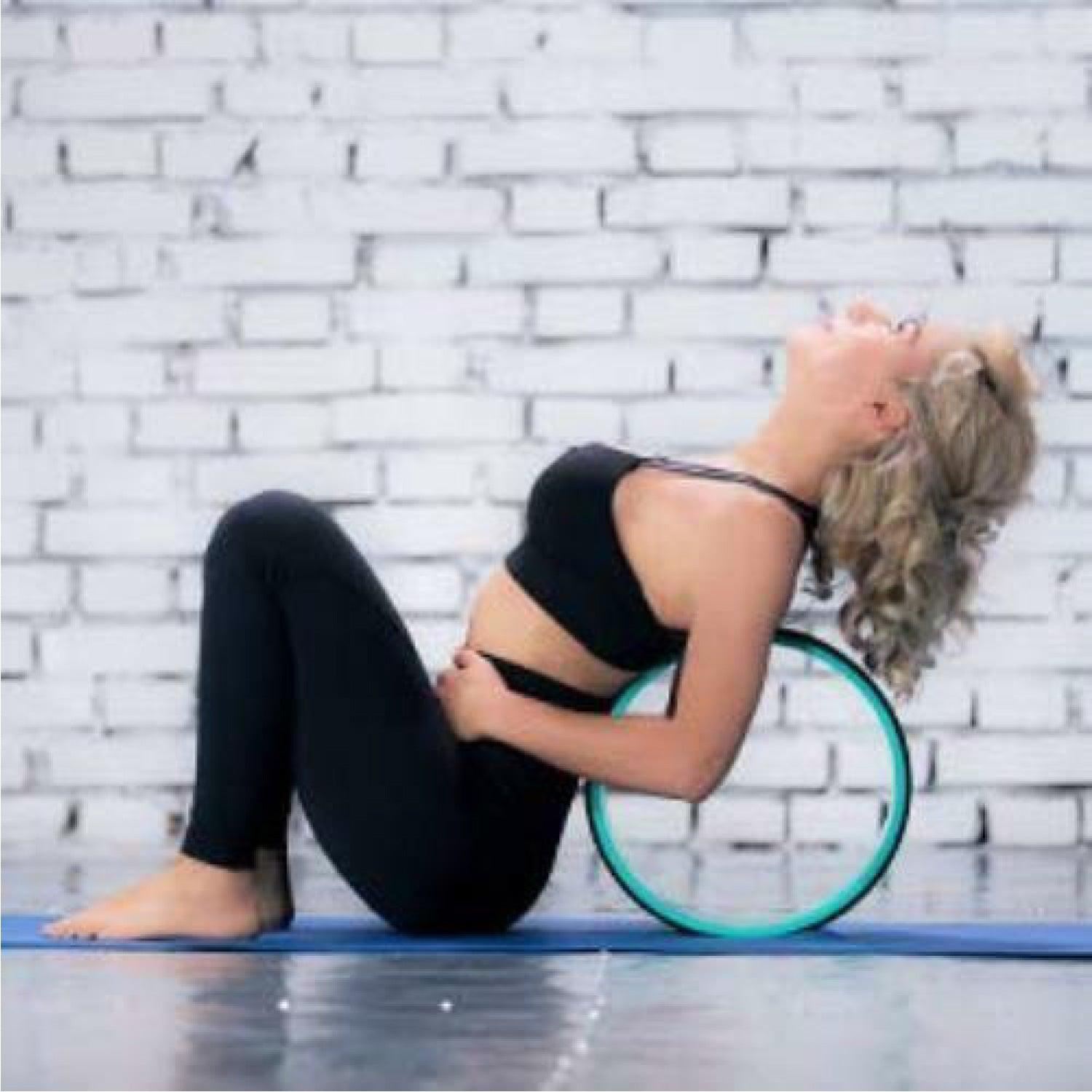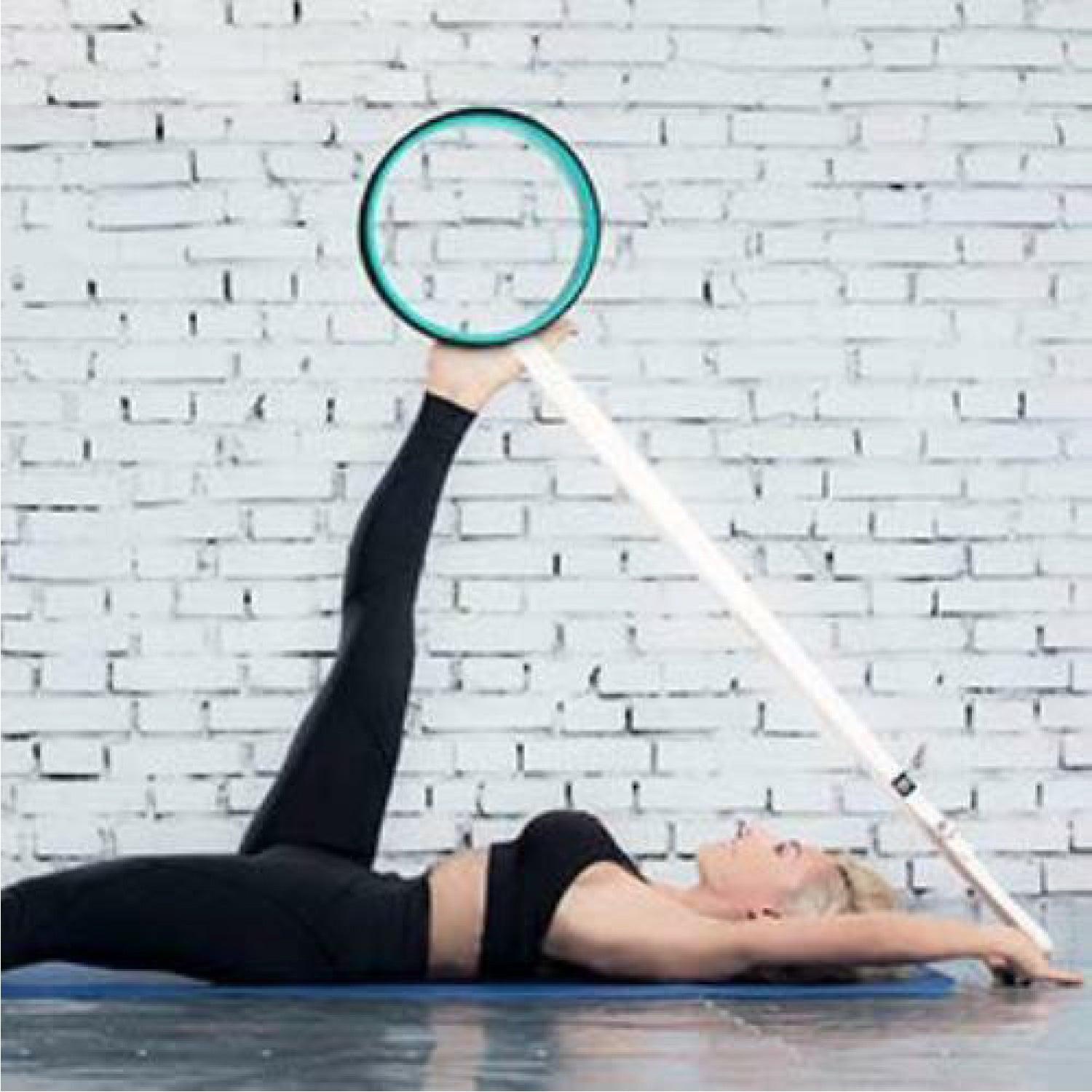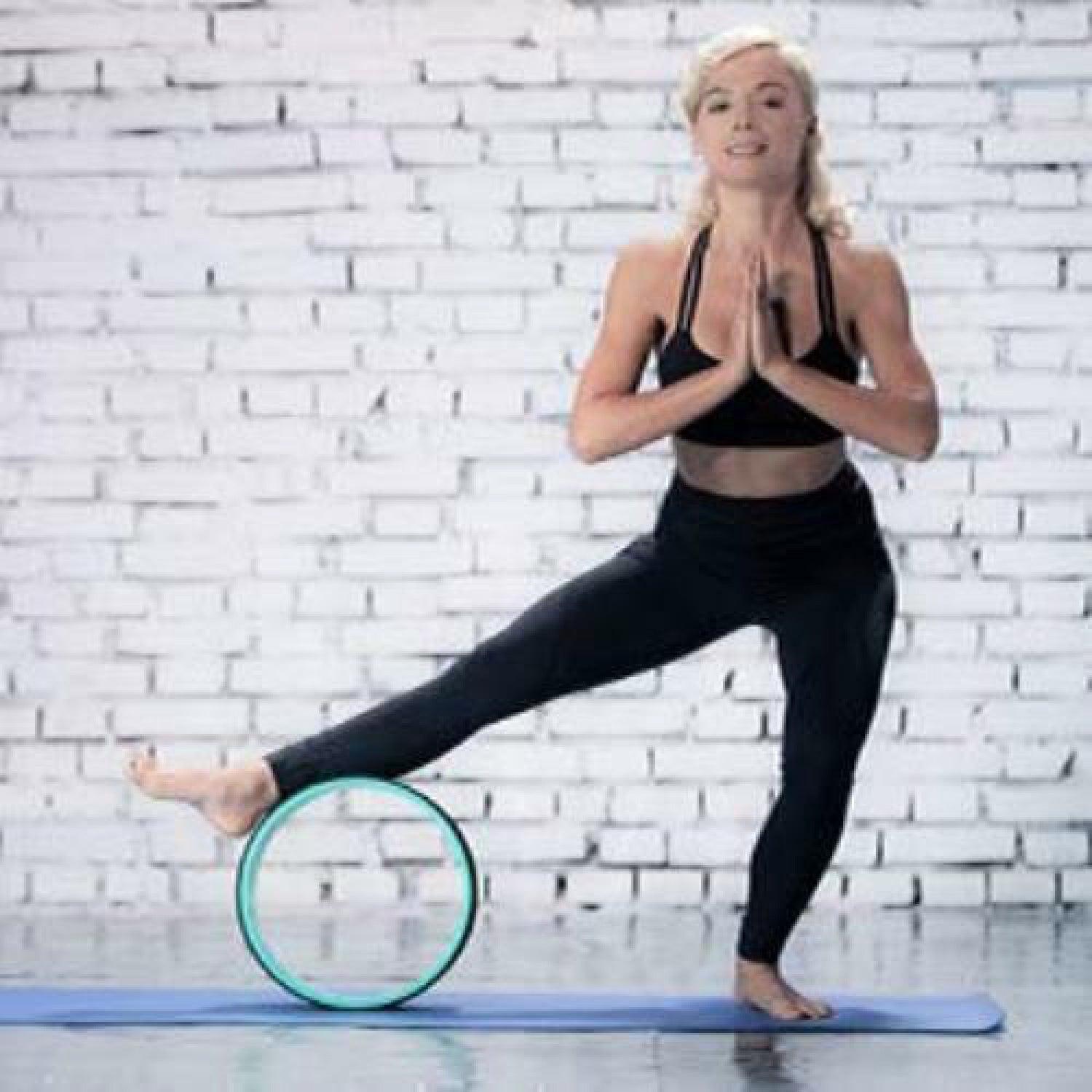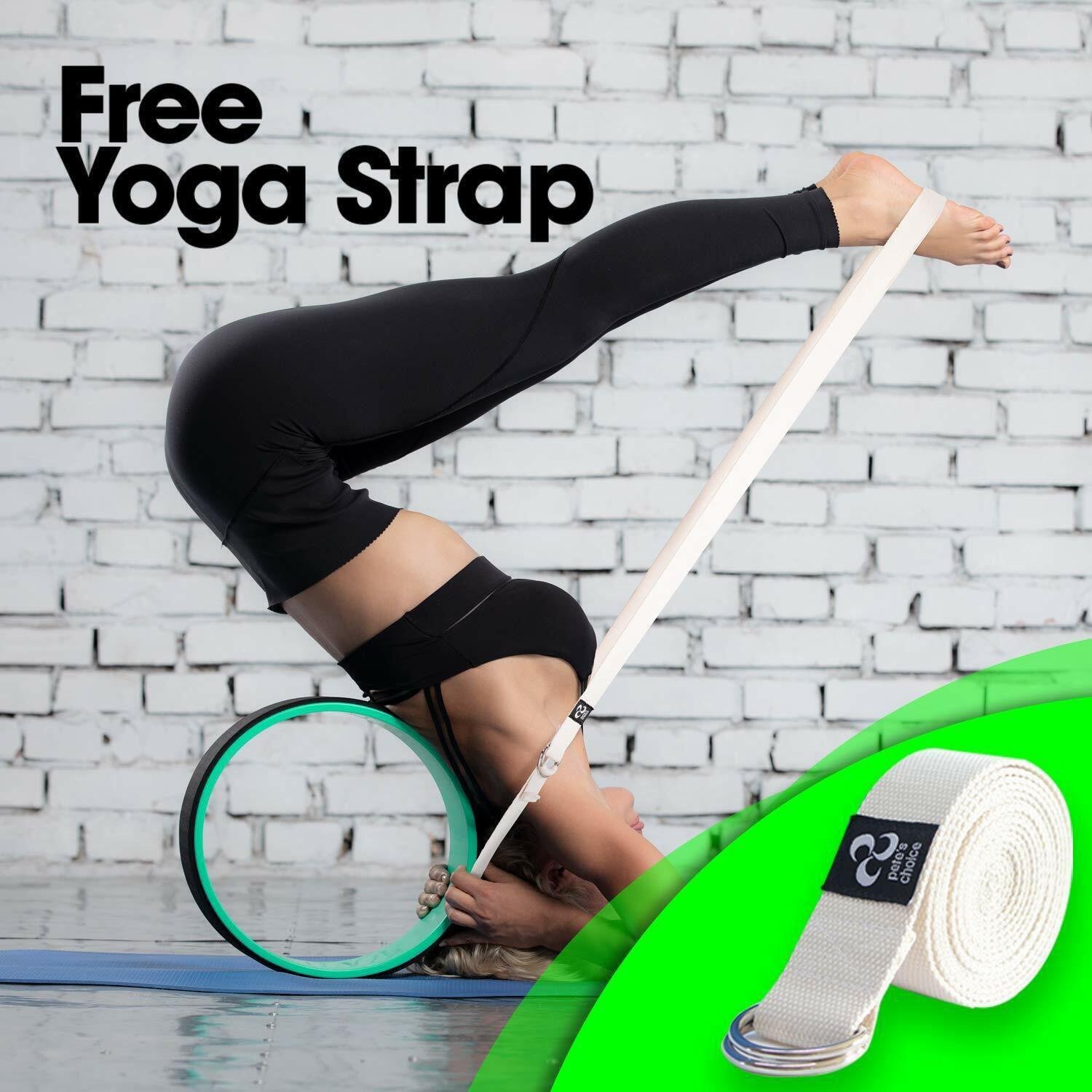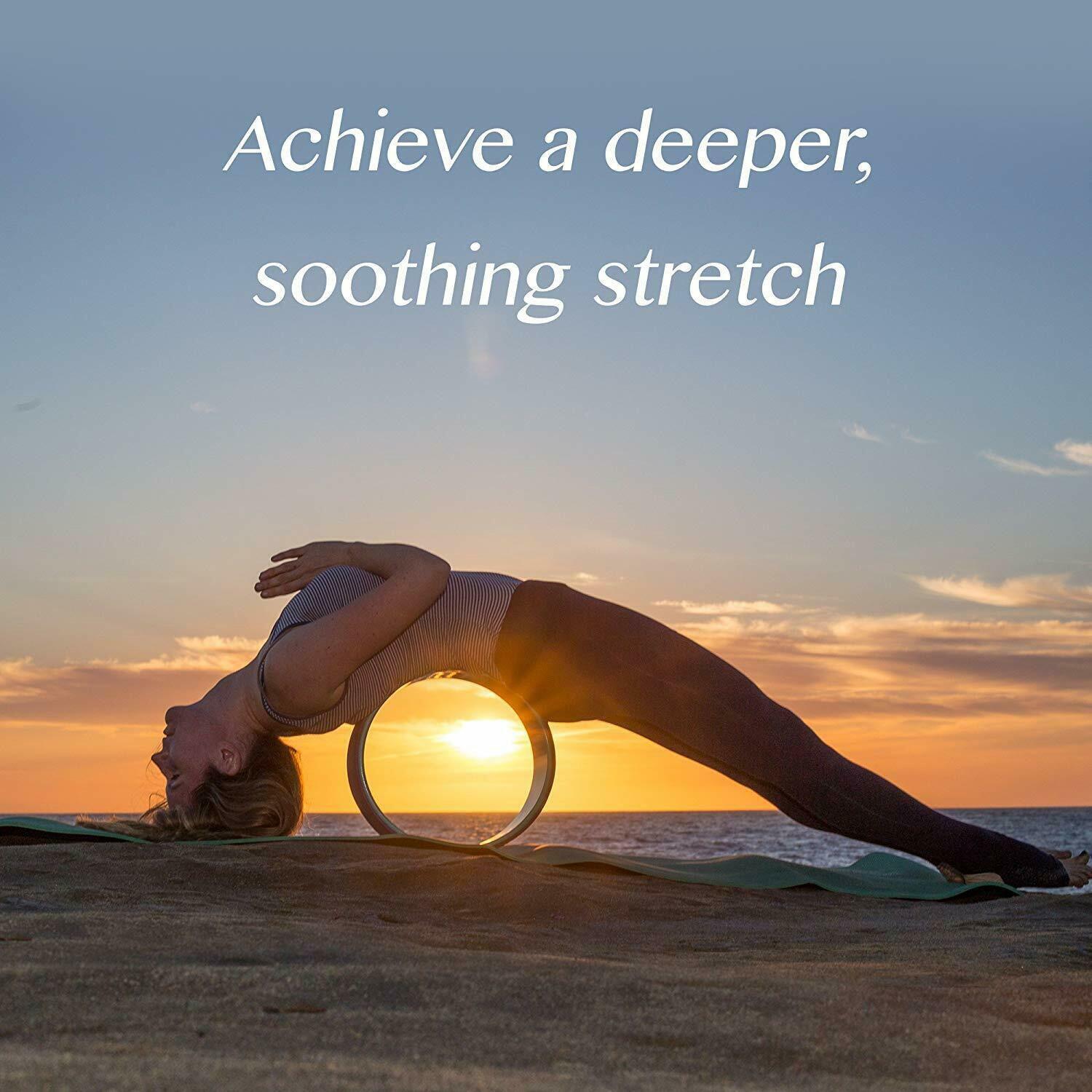 Yoga Wheel for Back Pain - 5-in-1 Set, 1 Yoga Wheel 13x 5in, 2 EVA Foam Yoga Blocks, Yoga Strap

About This Item :
The Yoga Wheel for Back Pain supports core balance development, which enhances stability for balance. The yoga wheel can help you develop more balance, agility, and stability. broaden your practice in general: Yoga wheels are a fantastic tool for supporting your practice and helping you progress.
Yoga Wheel for Back Pain Change Your Life:
Among the many positive effects of the wheel are back massage, improved balance, increased flexibility, and increased core strength. Create more challenging asanas, the yoga poses that are meant to strengthen you.
Multiple Health Benefits of Yoga Wheel for Back Pain:
The advantages of yoga for the mind and body are support by scientific study. Yoga helps ease stress and worry on the mind. You can develop a physically more adaptable, aesthetically pleasing, and inwardly healthy body. Pete's Wheel is the ideal partner for yoga.
Superior Construction:
The Pete's Choice Yoga Wheel is construct of sturdy, high-quality ABS plastic. Unlike other flimsier yoga wheels, it is strong, secure, and comfy.
Extras:
A small eBook with 16 restorative poses is also includ. Additionally, a high-quality yoga strap to support challenging postures and aid with flexibility.
Peace of Mind - Lifetime Guarantee:
Pete's Choice comfy and ultra-durable yoga wheel is cover by a lifetime warranty.
This is the reason our yoga dharma wheel is manufacture entirely of superior-quality PC materials. Which are not only hypoallergenic and skin-safe but also impact-resistant and long-lasting.
Additionally, because of the high resistance of our Polycarbonate Yoga Wheel for Back Pain prop, you can be confident that it will withstand any damage without missing a beat.
Our yoga dharma wheel is unmatched when it comes to cutting-edge yoga gear that will enable you to carry out challenging postures, improve your flexibility, and raise your stamina.
It will give you the stability and balance you need to practice yoga, enabling you to master new positions and boost your self-assurance.
Check It Out : Peanut Exercise Ball 
A Yoga Wheel Not Just for Yoga :
Our exercise wheel prop can help you extend your back and prevent pain and discomfort, whether you're a serious yoga devotee or you just want to get rid of back stiffness.
Our sturdy, lightweight, and useful yoga wheel may be used at home, at the office, or at the gym, making it perfect for shift workers or office employees as well.
Material : Acrylonitrile Butadiene Styrene
Item dimensions L x W x H;32 x 32 x 13 centimetres
Operation mode : Manual

Be Maskura Fit
Our Happy Hoopers
30 Minutes Daily Fun Workout
The smart hula hoop counts your burned calories, tracks how long you work out, and records other vital information.
Easy Installation Process
Our Smart Weighted Hula Hoop has a carefully planned design with 27 knots placed in hoop's circumference.
27 Detachable Knots
Our Smart Weighted Hula Hoop has a carefully planned design with 27 knots placed in hoop's circumference.
Let customers speak for us
Such a great wheel rack! It looks good and doesn't take up much space. We've been using it for a while now with no problems. The wheels are simple to put on and remove! Additionally, the way they support the wheel is ideal since it doesn't obstruct the foam, which helps it keep its shape. Excellent purchase!
Works!
Fantastic product for mobility. I love how my back feels after I use it! I highly recommend purchasing this product.
Great Solution for Back Problems!
As a flight attendant I often feel tightness and tention in my back, Both upper and lower. This Pete's Choice Yoga Wheel Is an easy way to stretch your back, neck, Relieve tension and Allows you to align your posture. 1 or 2 poses a few minutes each day can really make a difference!
Shark Shaver Pro - Platinum Electric Skull Shaver For Head & Face
Best Electric Men's Shaver