The Best Electric Shaver
Shark Shaver Pro
Shark Shaver Pro
Shark Shaver Pro is the ideal answer for a precise and easy grooming procedure. This adaptable grooming kit is made to cater to the needs of contemporary men who want performance, convenience, and style from their grooming products. Shave, how you want and whenever you want. With it's precision cut and longer battery life provides you worry free skull shaving in minutes.  With its extra features you can have wet & dry shaving of your head and face. Groom how you want and when you want.  Having Shark Shaver Pro means you have everything for grooming.
Why You Need Shark Shaver Pro?
In 21st Century, you need something that match up to the technology and features. Shark Shaver Pro is that one kind. To be part this present era, owning a smart shaver like Shark Shaver Pro has to be the best decision ever. Once you use it, you can feel the difference.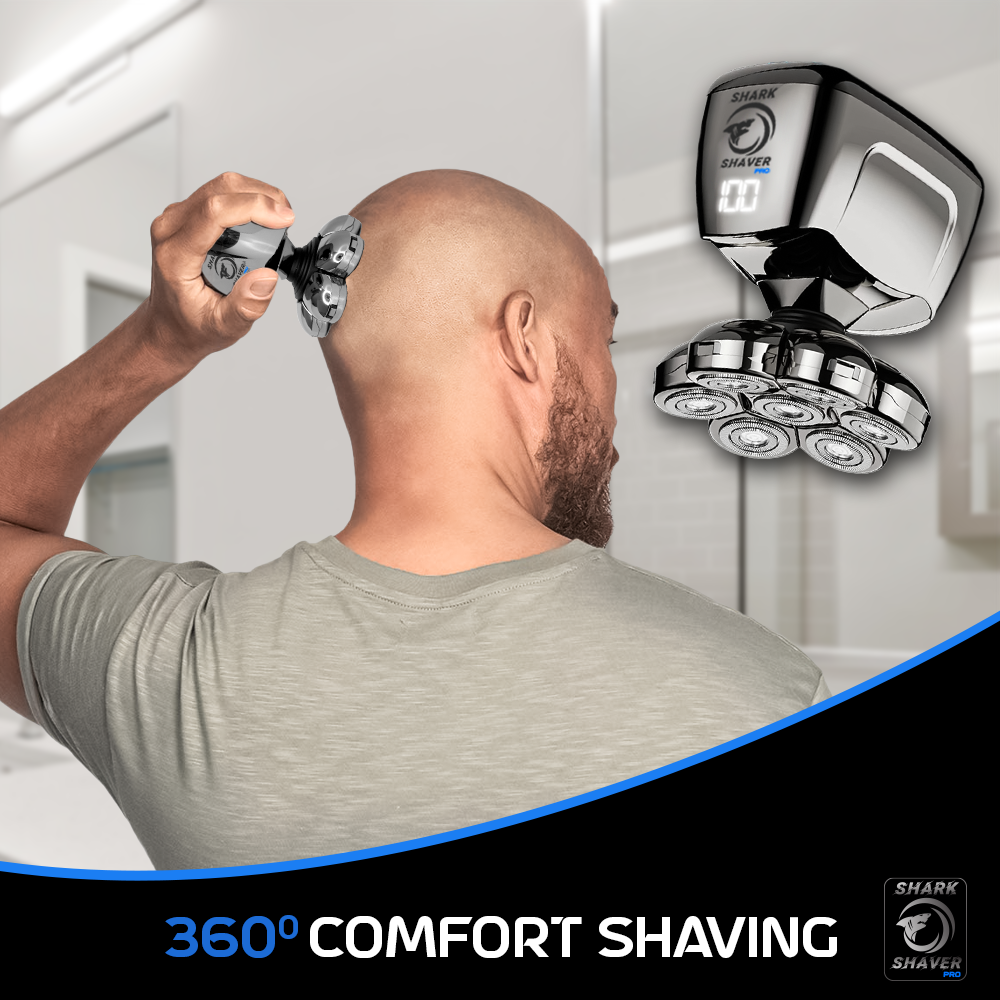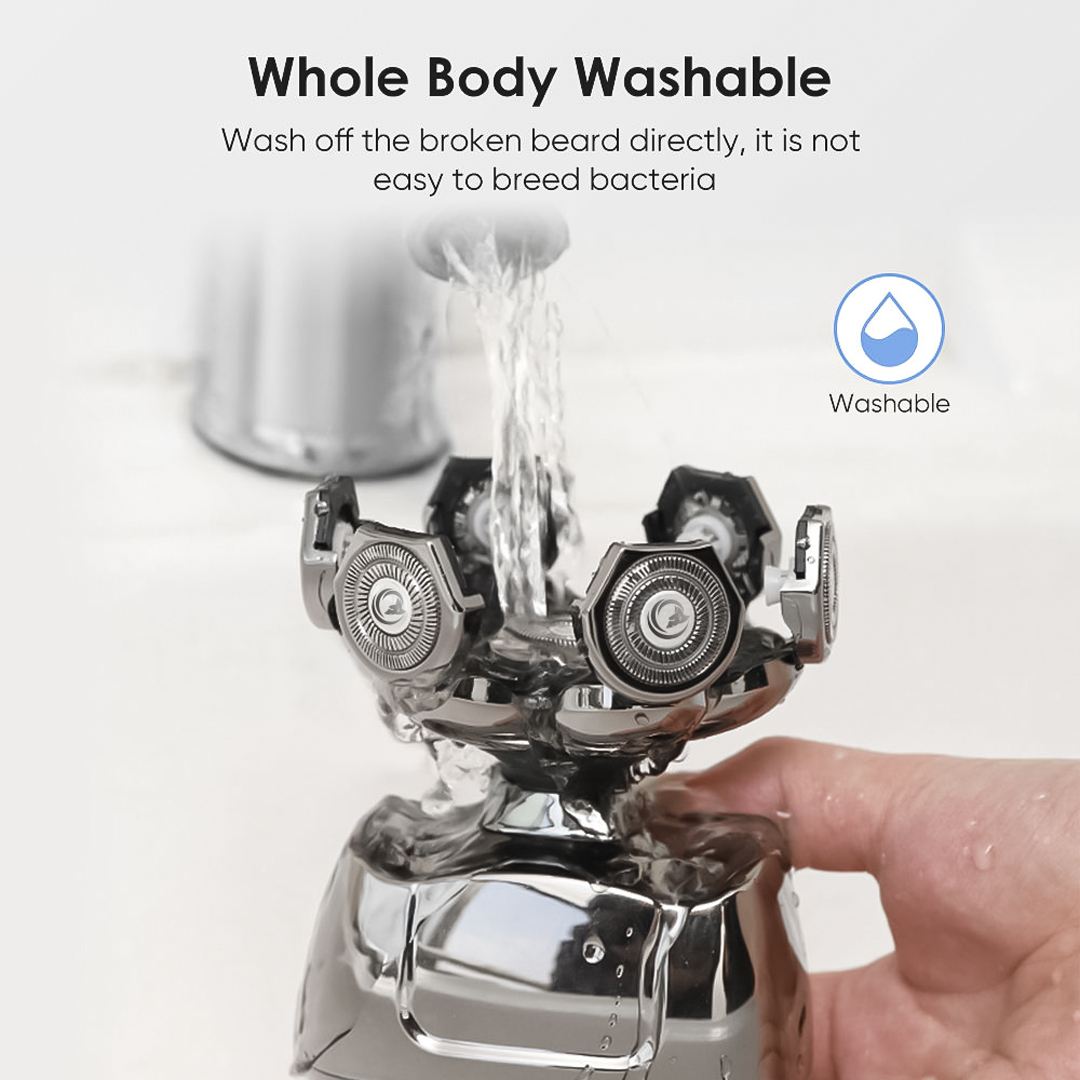 7D Shaving Technology:
This shaver uses innovative 7D contouring technology, which enables the shaving head to adjust to the distinct features of your head & face.This device provides a close, comfortable shave even in confined spaces.
Waterproof Design:
This shaver is completely waterproof and can be used both wet and dry. For a relaxing and personal grooming experience, use it in the shower or with your preferred shaving cream. Shave, Rinse and Store. That's all you need to do after grooming. Stay chilled and confident.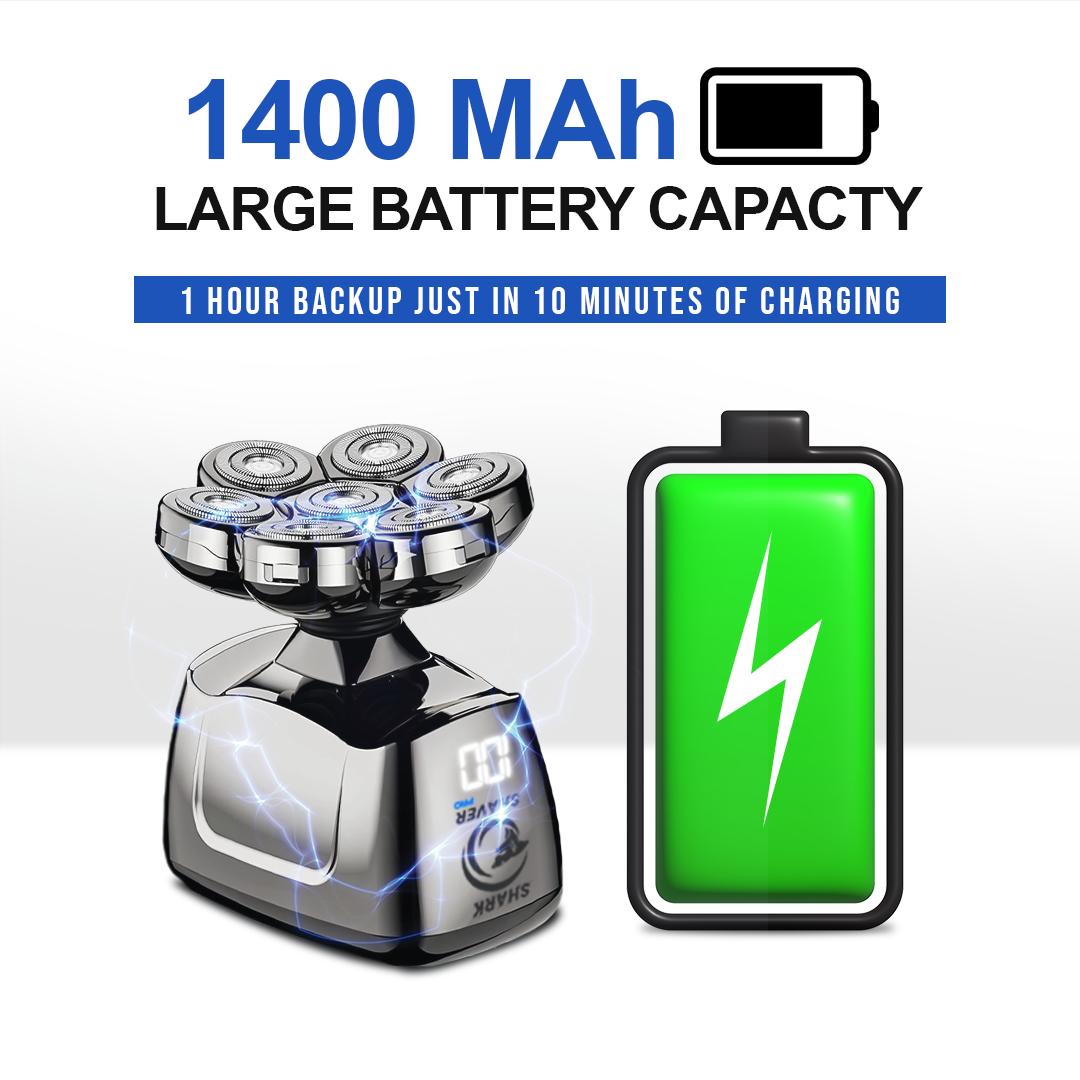 Wireless Charging:
Say goodbye to the hassle of cords and get connected with wireless charging. The shaver is always ready for use thanks to the wireless charging technology, which makes charging simple.
Long Battery Life:
The best feature is you can use it for long with minimal charging. The device's strong and durable battery allows you to enjoy numerous grooming sessions on a single charge, ensuring simplicity and dependability.
6-in-1 Grooming Kit:
Shark Shaver Pro comes with a variety of attachments to meet all of your grooming requirements. As it can be said as your one stop solution to your grooming session. All the attachments are so delicate and precise which meet your need and demands for grooming. All you need to use it once and your will be a fan of Shark Shaver Pro.
Experience the comfort and accuracy of this modern grooming kit today to upgrade your grooming plan. For today's man who prioritizes convenience and flair in his daily grooming session it is the ideal tool.
Features
6 in 1 Grooming Kit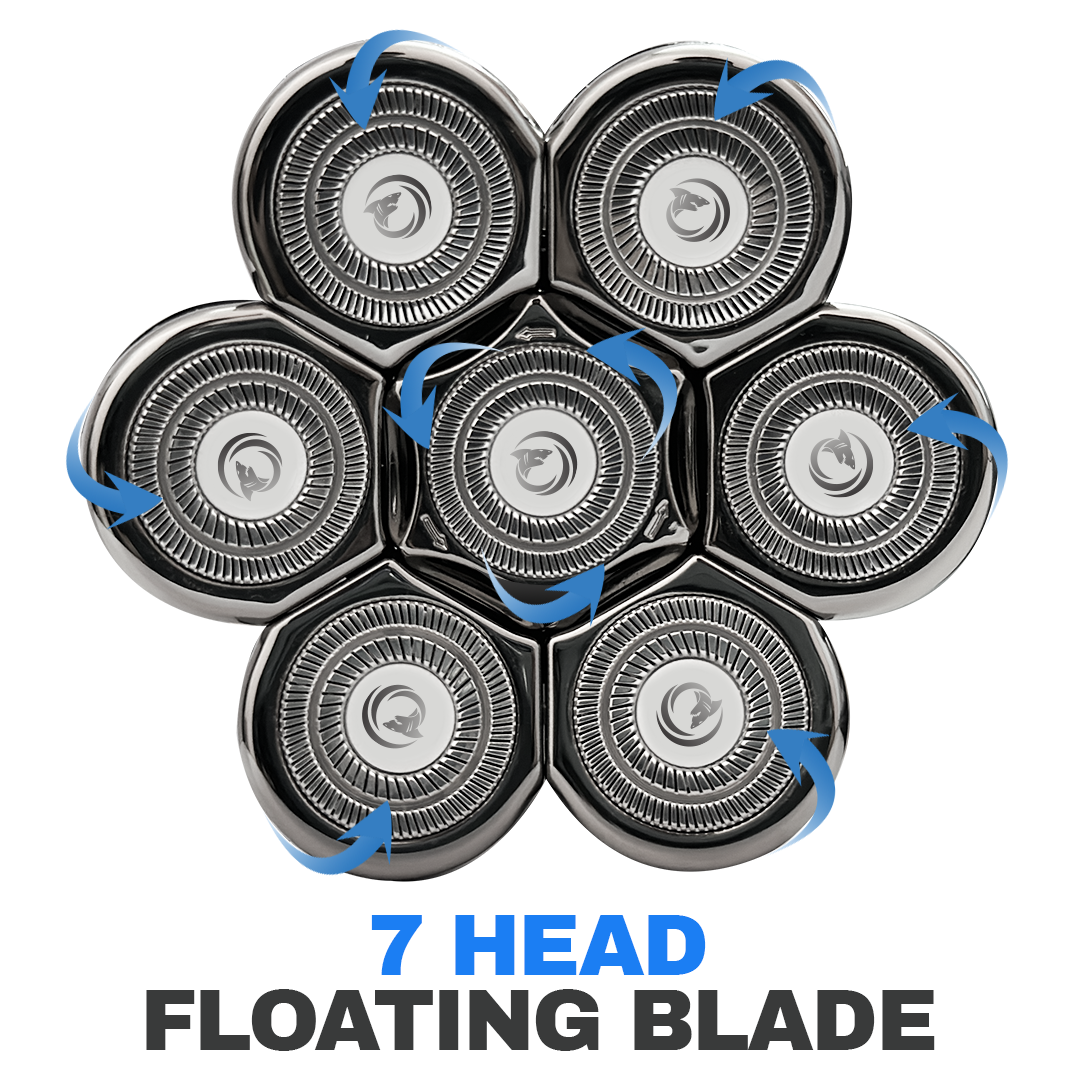 Shaver Head
For a close, smooth shave, use the 7 floating heads shaver. Smooth & shiny finish. Something for longed for.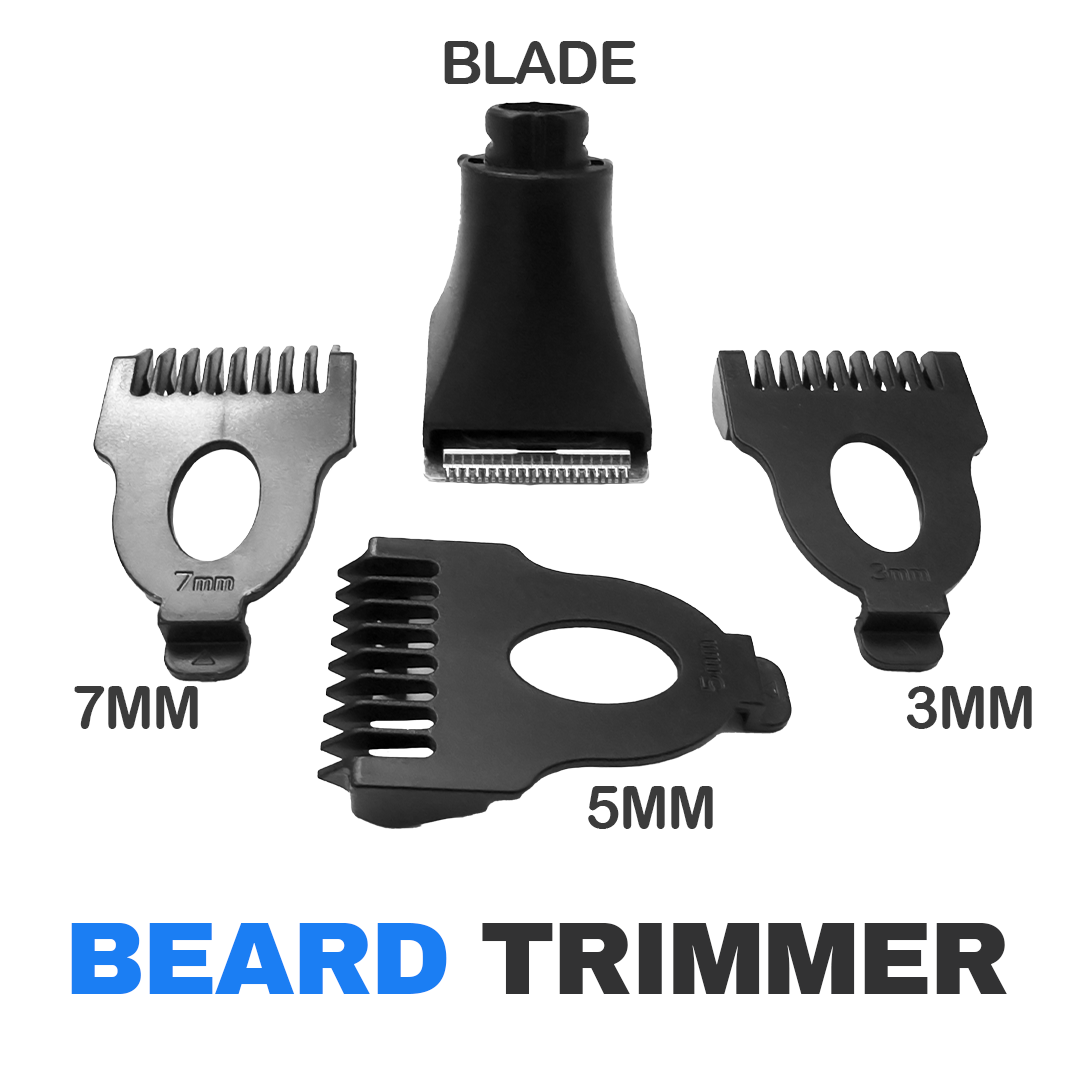 Hair & Sideburns Trimmer: 
You can design your haircut & sides with this clipper. It has additional three clipping accessories to meet your demand.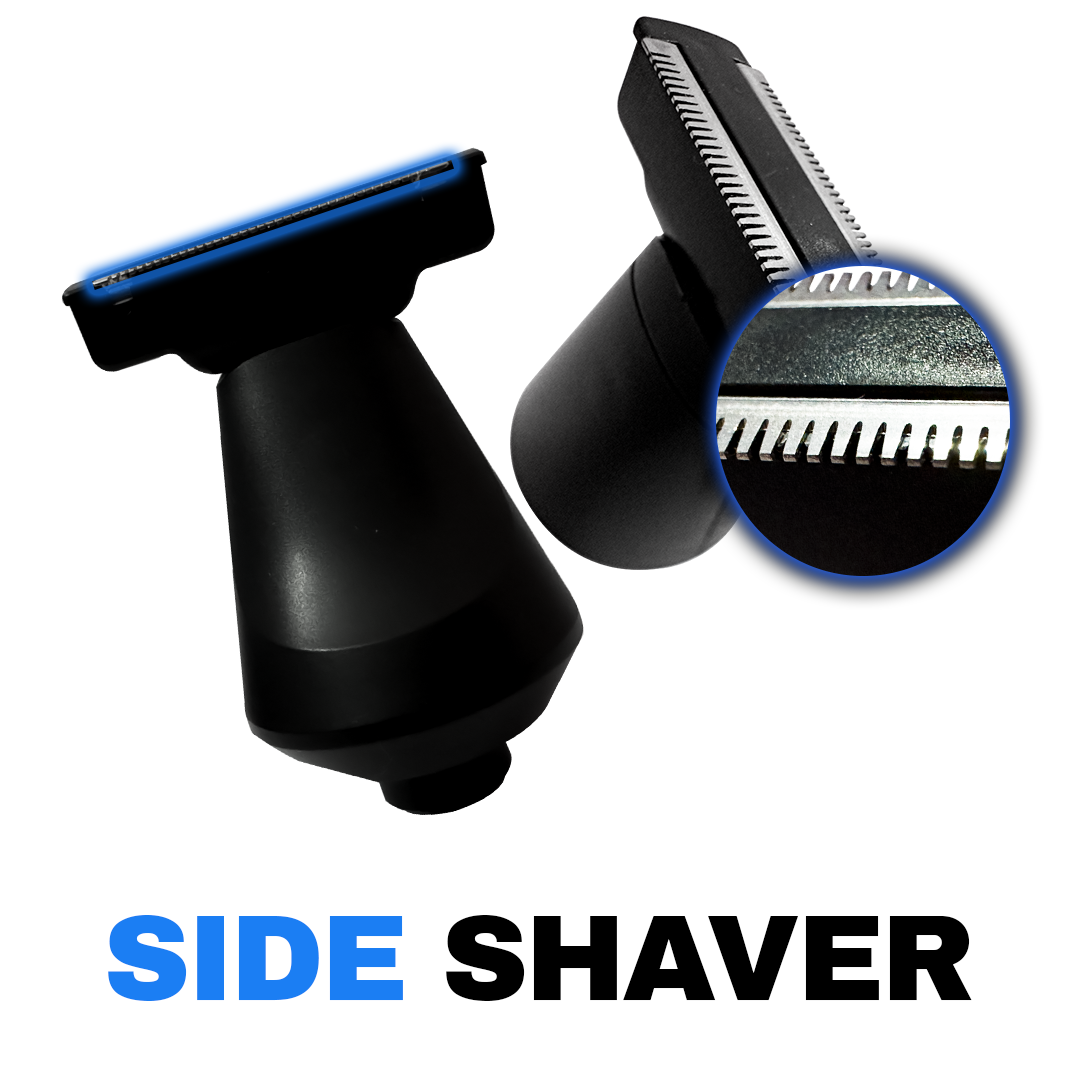 Precision Trimmer
Perfect for precise work on your beard or sideburns is a precision trimmer.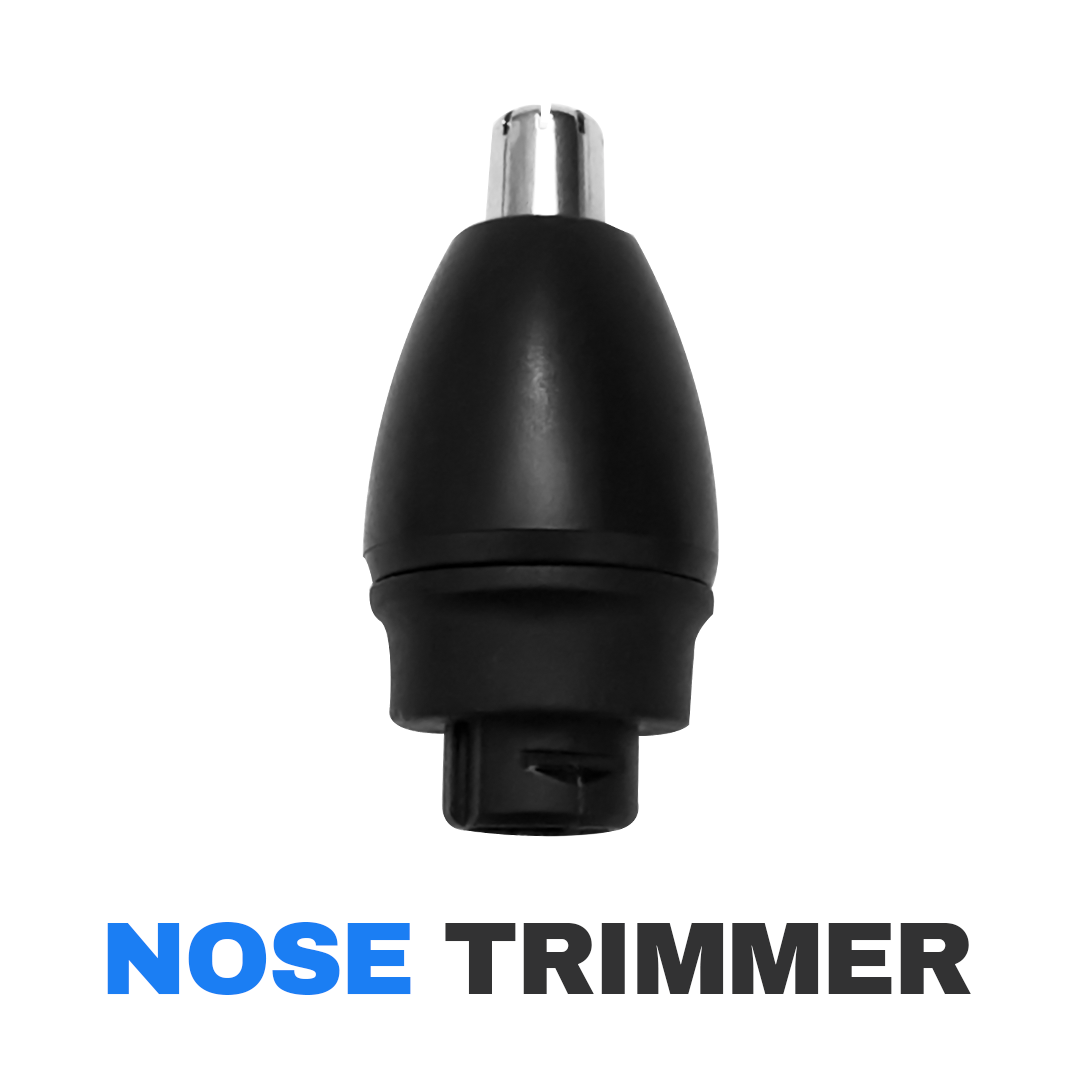 Nose and Ear Trimmer
Gently removes unwanted hair from sensitive regions. Perfectly does the job in a very short time. No pain, precise trim.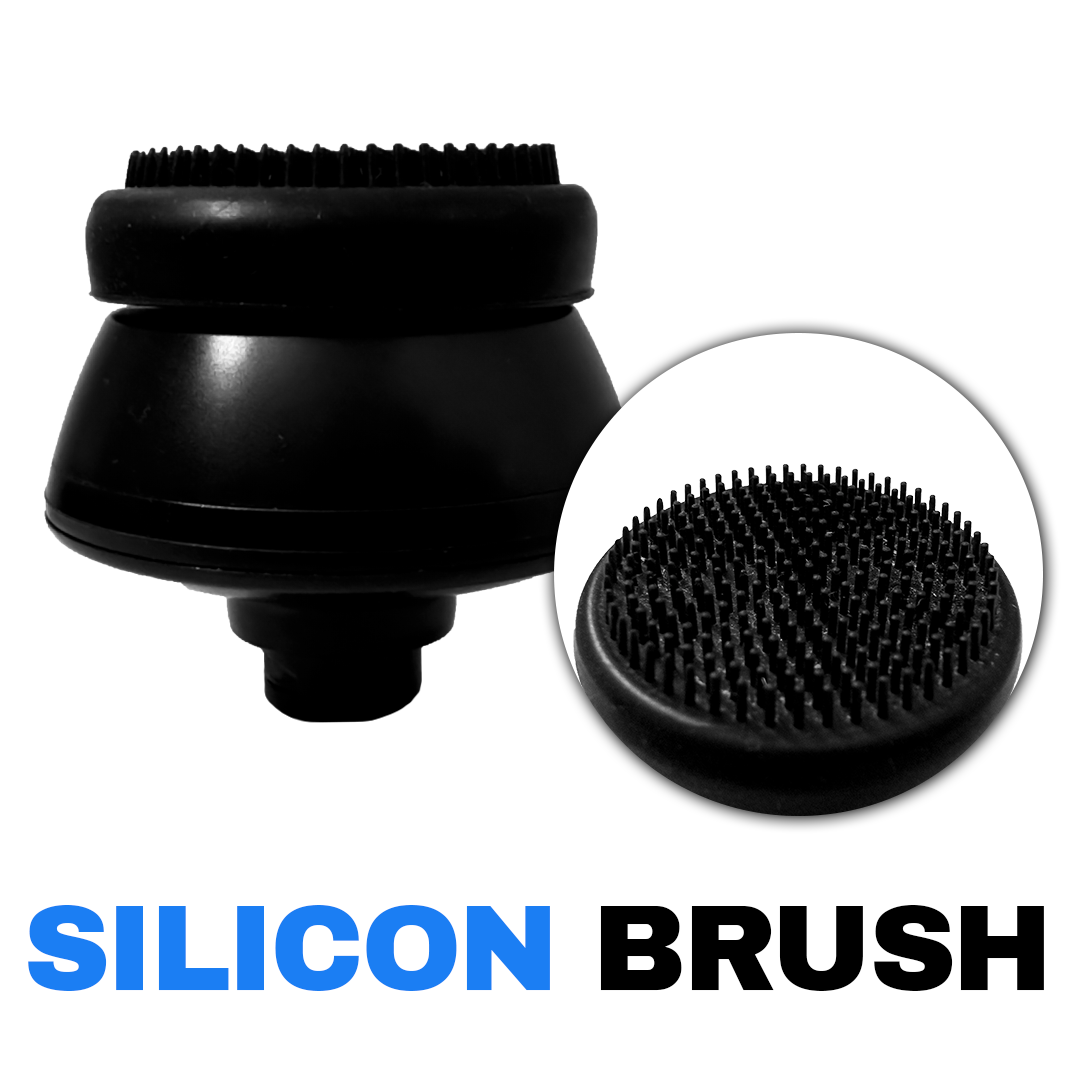 Facial Massager
After grooming you need a deep massage before cleansing to have the best experience. Keeping it in mind we added deep massager tool with the grooming kit.
Facial Cleaning Brush
Use a facial cleansing brush to keep your skin clear and healthy. Easily washable, Easily handled brush.
Smart Features With Smart Technology
A range of attachments are included with the Shark Shaver Pro to fulfil all of your grooming needs. You may think of it as your one-stop shop for grooming needs. Every attachment is incredibly accurate and delicate, meeting your every grooming need and demand. After only one use, you'll become an avid admirer of Shark Shaver Pro.

LED Display
The built-in LED display shows battery status, travel lock, charging icon & shaving time information to help you how much you are using and when to recharge.
Easy Clean: 
Once you finish grooming your head and face simply wash this waterproof device with water without worrying. Just rinse it off.  You can lock the device with 3s hold. Just follow the manual and you are all set. There is also a brush provided for dry cleaning. Believe in Shark Shaver Pro and you will get the best.
Installation
There are devices which are difficult to set before using. Sometimes setting up process become so troublesome that it kills the mood of the user. That's why we brought Shark Shaver Pro. Easy to install. Easy to Use. 
Our Shark Shaver Pro provides everything you need, whether you just need a quick touch-up or a thorough grooming session. You may effortlessly and stylishly get the perfect look with its modern attributes and versatility.
Shark Shaver Pro
Define Yourself
Its Just brilliant
I think I was looking for this Stunner since long!!
Best so far
I was skeptical before purchasing, but this is the best decision ever!!
Steven J.