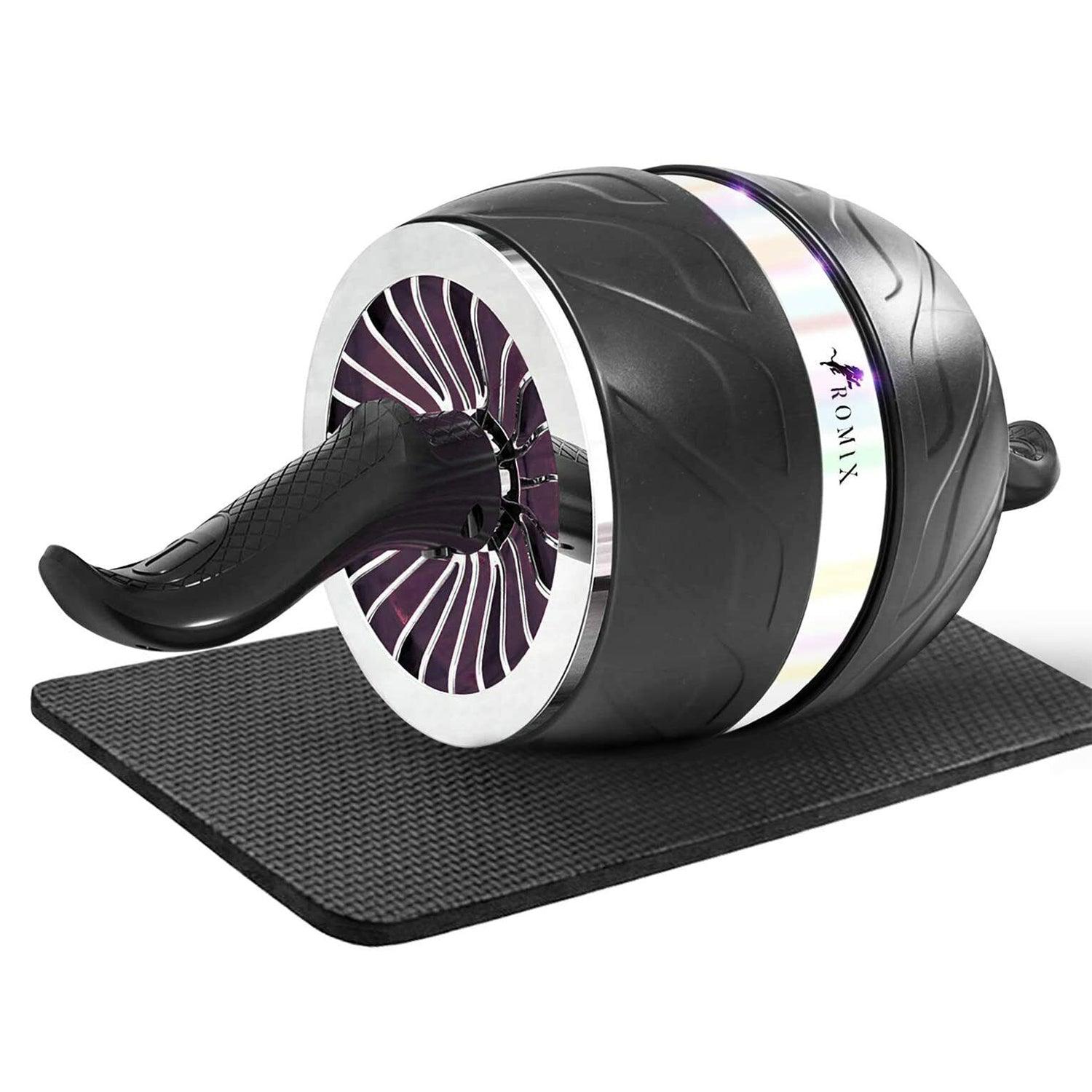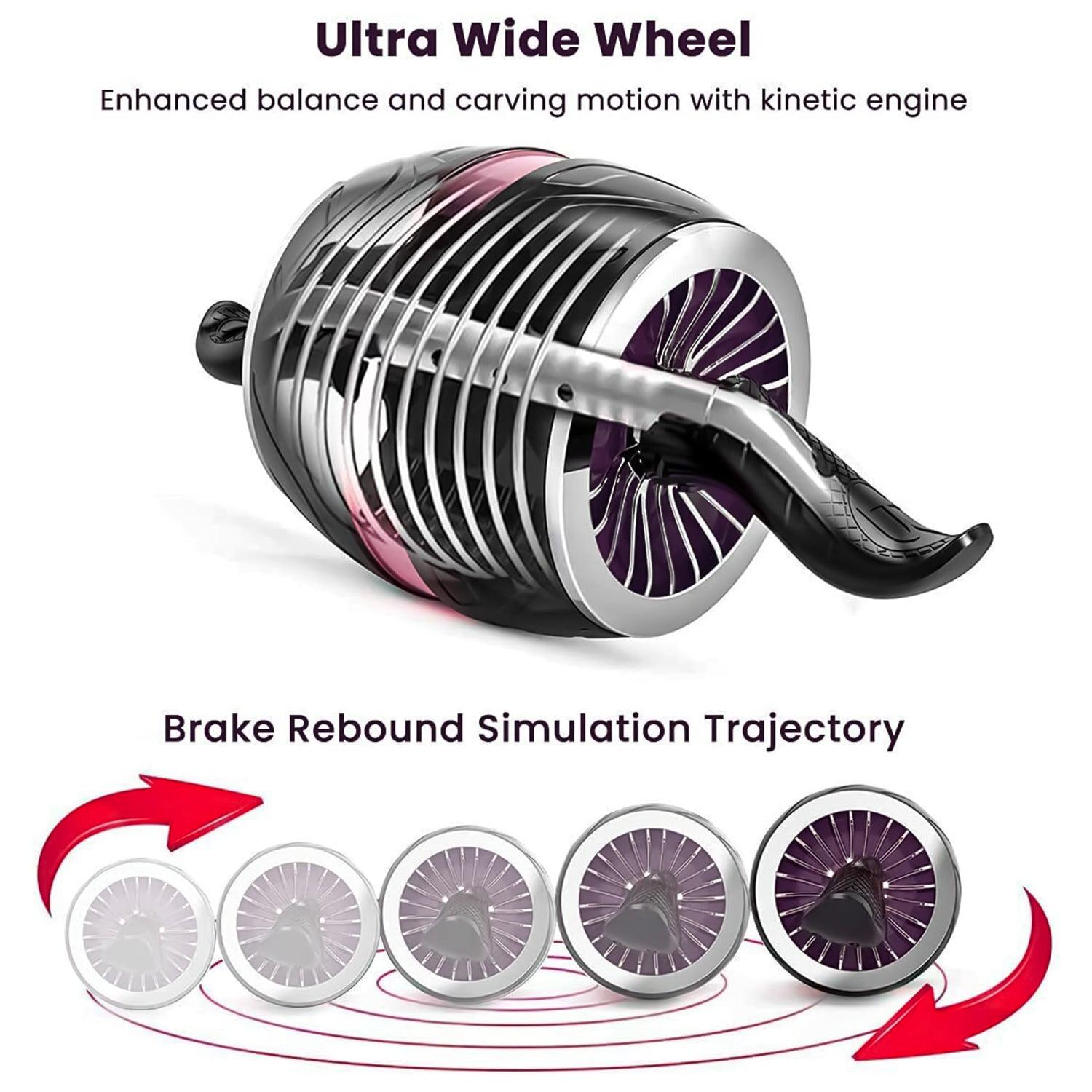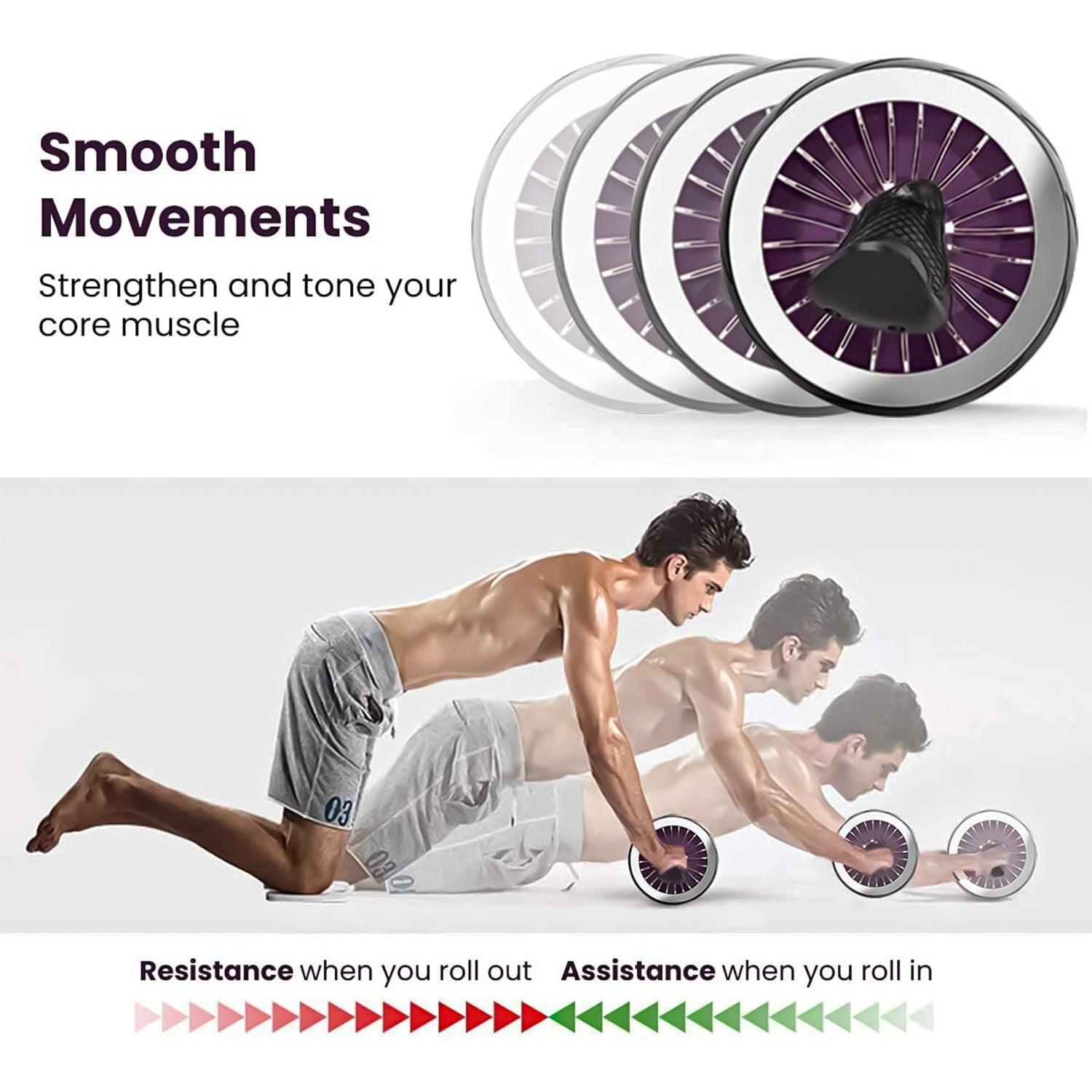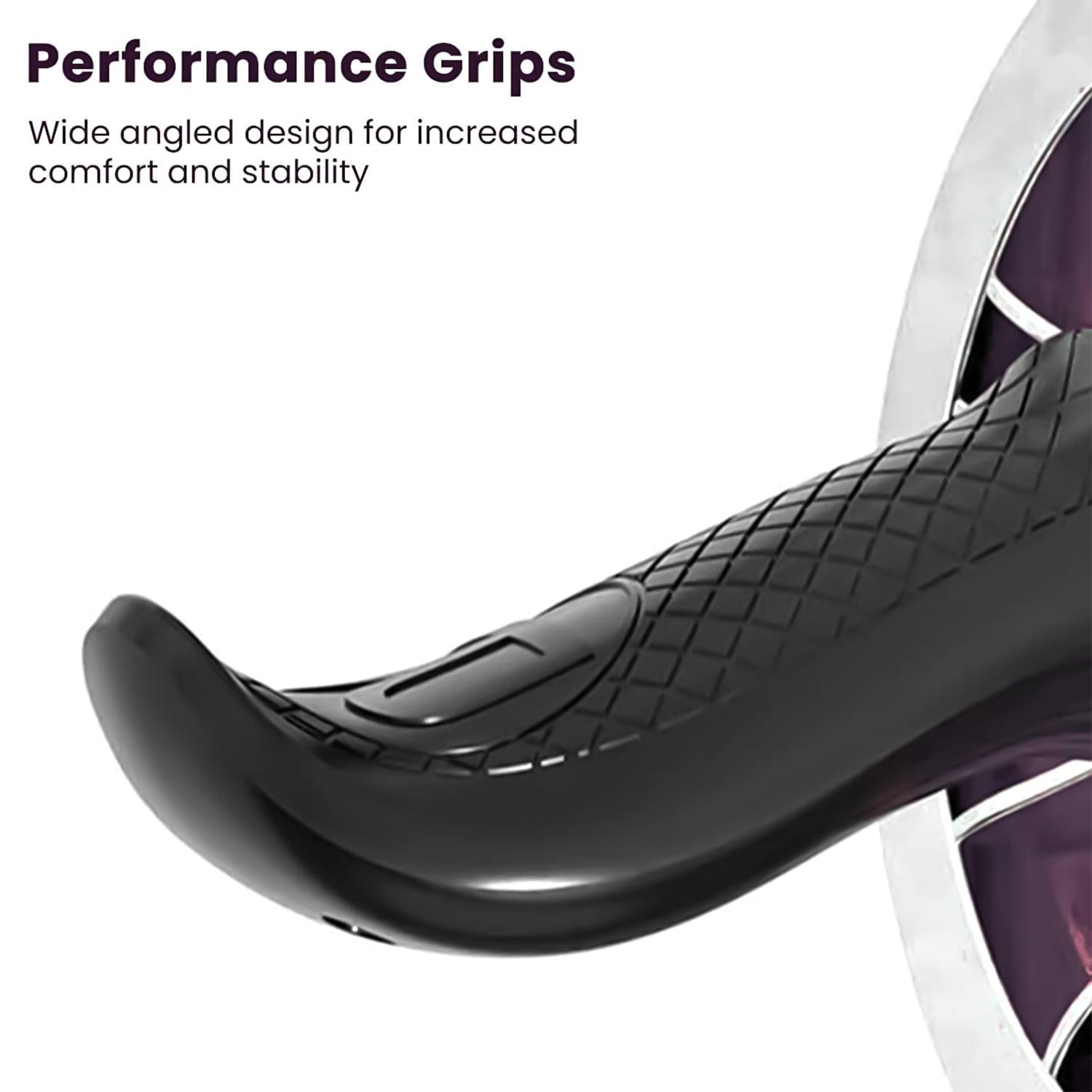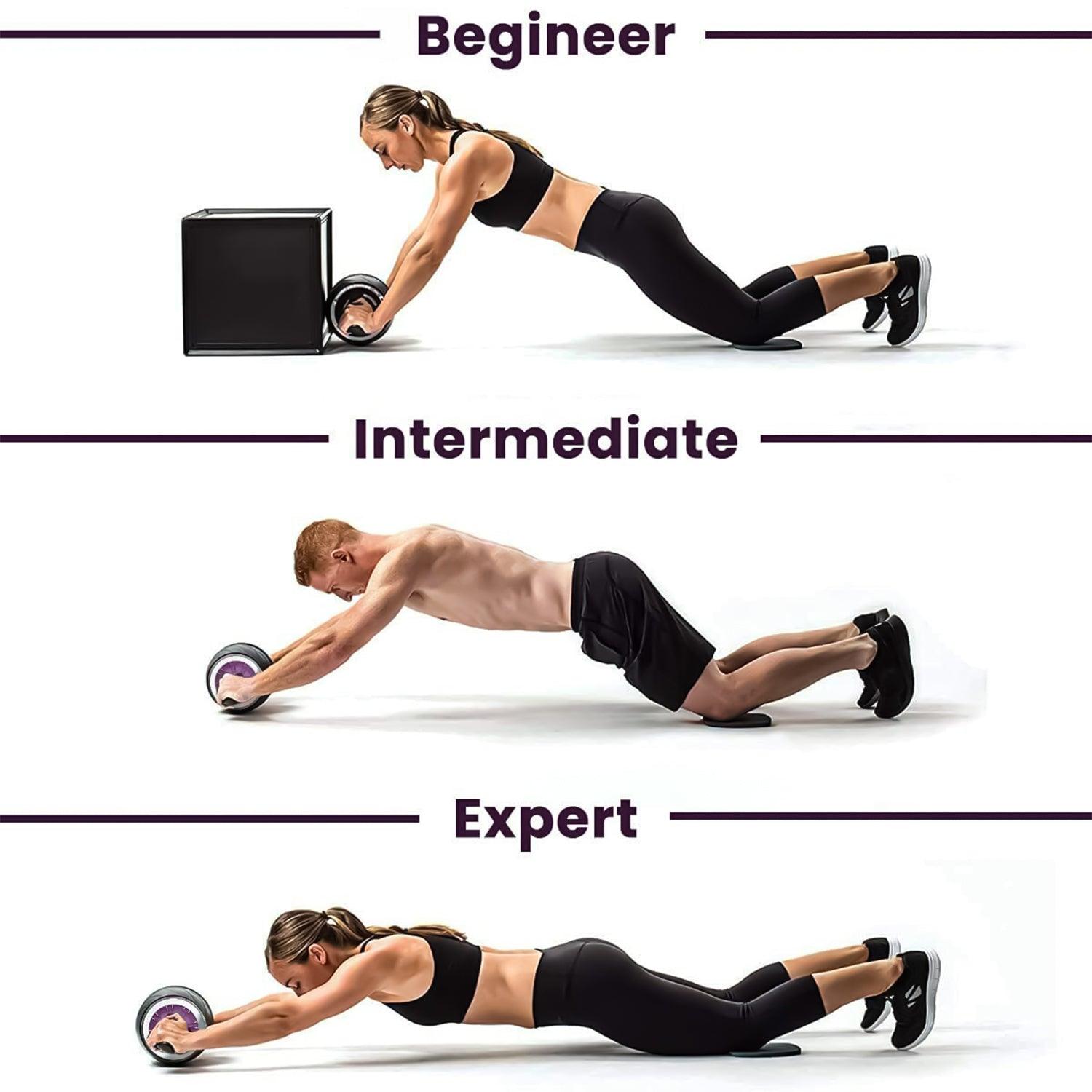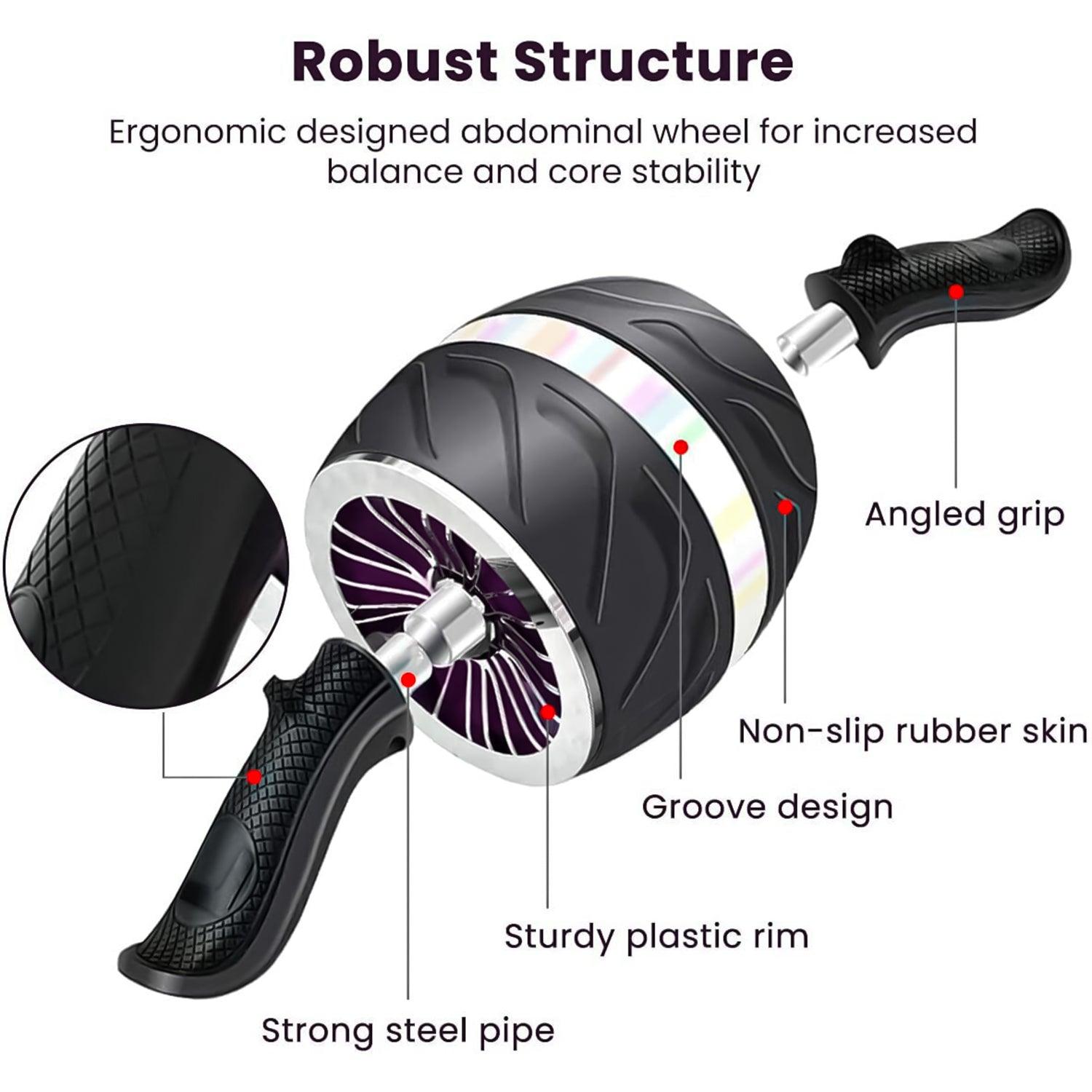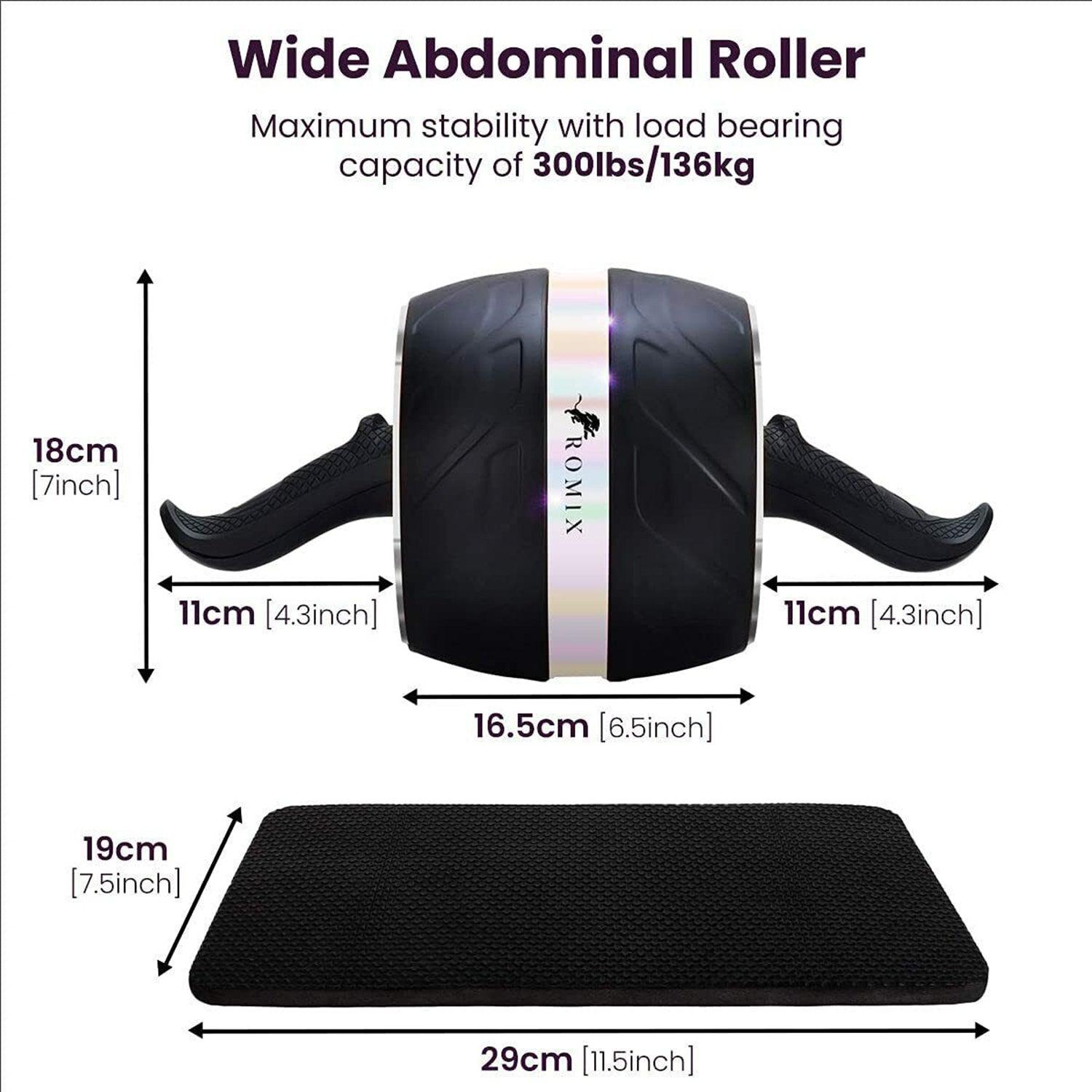 Abdominal Exercise Roller - Chunky wheel AB Roller Core Workout Abdominal Exercise with Extra Thick Knee Pad

About Abdominal Exercise Roller
Our Abdominal exercise roller inside the kinetic motor employs a carbon steel spring to produce resistance and accentuate arm and abdominal workouts. Effectively strengthens your core.
The wheel is Extremely Wide:
The length of the Ab Carver Pro is 15'', the depth is 7.3'', and the height is 7.3'', providing stability when carving left, right, or center for targeted work on obliques. Suitable for a variety of surfaces.

The ROMIX ab roller workout wheel is made of high-quality plastic for durability, safety, and weight capacity. The textured grips are angled to get your arm and core muscles working.

Ergonomic Development:
This ab cruncher gym roller is a durable exercise item that can withstand body weights of up to 136 Kg (300 lbs). Soft handles provide comfort by alleviating hand aches.

Portable and Simple to Assemble:
The ab wheel roller has non-slip handles that are removable for ease of transport and storage. Allowing you to achieve your fitness goals no matter where you are.

Handles That Are Anti-slip:
Easy-grip handles. It prevents sliding during even the most strenuous workout. Grip angles are angled to activate core muscles and provide smooth functionality.

The Intelligent Design Interior kinetic engine provides resistance and amplifies stomach and arm workouts by using a carbon steel spring. Men and women weighing up to 136 kg (300 lbs) can use it.

Why Should You Use ROMIX Ab Roller Pro?
It serves as your personal fitness trainer.

Aids in the development of larger six-pack abs.

Calorie-burning efficiency.

Aid in increasing overall endurance.

Soft grips provide safety and comfort.

Muscles in the abdomen, arms, chest, and shoulders are worked on.

Work out at the gym or simply use it at home.

Securely do core muscle workouts.

Reduces the likelihood of muscle damage.
Color: Black
Material: Carbon Steel, Steel
Sport/Activity: Gym & Training, Yoga
Item Length: 15''
Number of Items in Set: 1
Boxed Product Weight: 1.18 Kg
Dimensions: 22.9 x 21 x 18.2 cm
Maximum Weight Capacity: 300 lbs
Indoor/Outdoor: Both

Be Maskura Fit
Our Happy Hoopers
30 Minutes Daily Fun Workout
The smart hula hoop counts your burned calories, tracks how long you work out, and records other vital information.
Easy Installation Process
Our Smart Weighted Hula Hoop has a carefully planned design with 27 knots placed in hoop's circumference.
27 Detachable Knots
Our Smart Weighted Hula Hoop has a carefully planned design with 27 knots placed in hoop's circumference.
Let customers speak for us
This is excellent value for the money, in my opinion.
Though I can feel it has no bearing whatsoever on how I use it, perhaps I'm using it incorrectly because of the spring.
The knee pads are also excellent. Outstanding value for the money. Very joyful
Very satisfied
My lack of abs is something I was unaware of, but this guy will make up for it! I am able to suggest this product.
Shark Shaver Pro - Platinum Electric Skull Shaver For Head & Face
Best Electric Men's Shaver