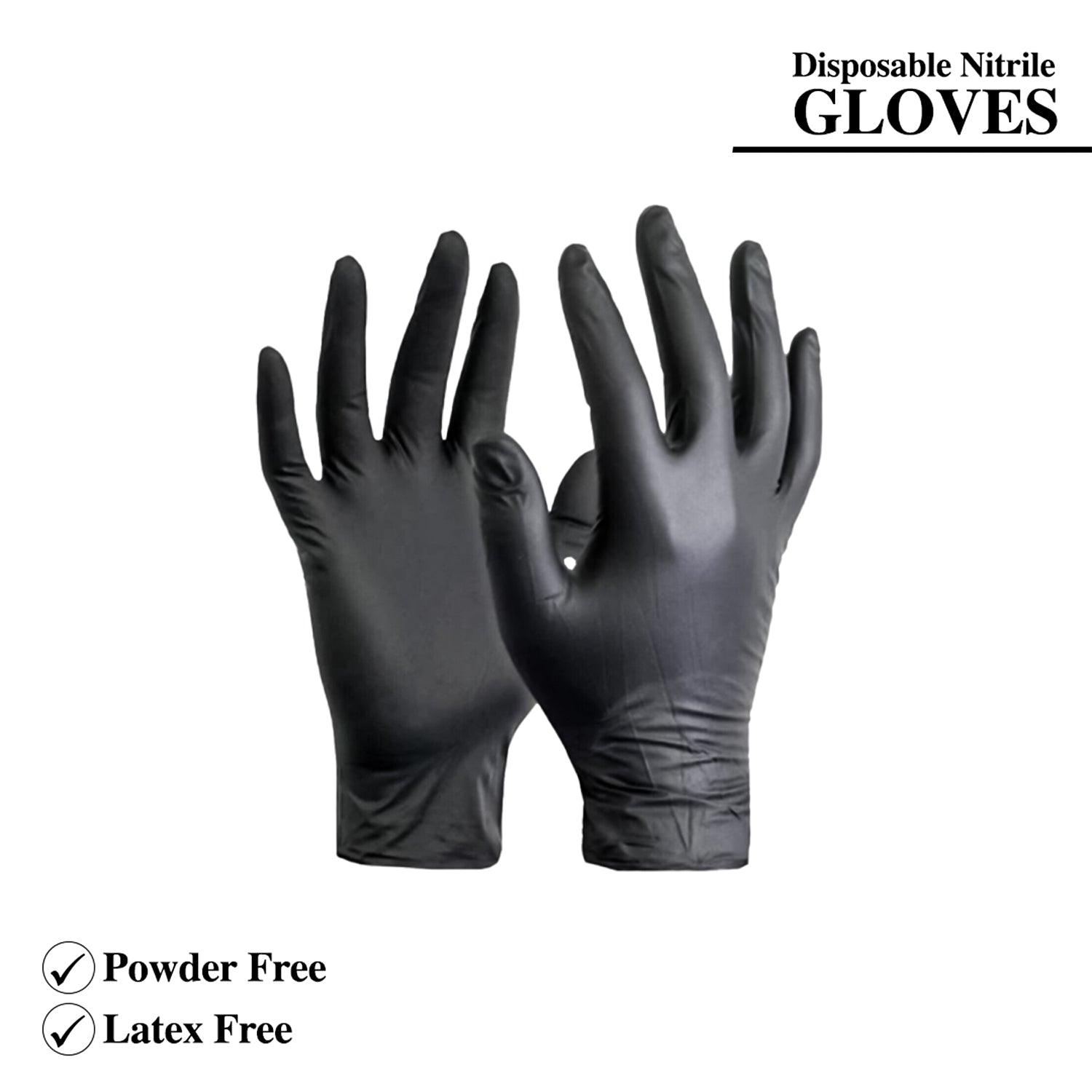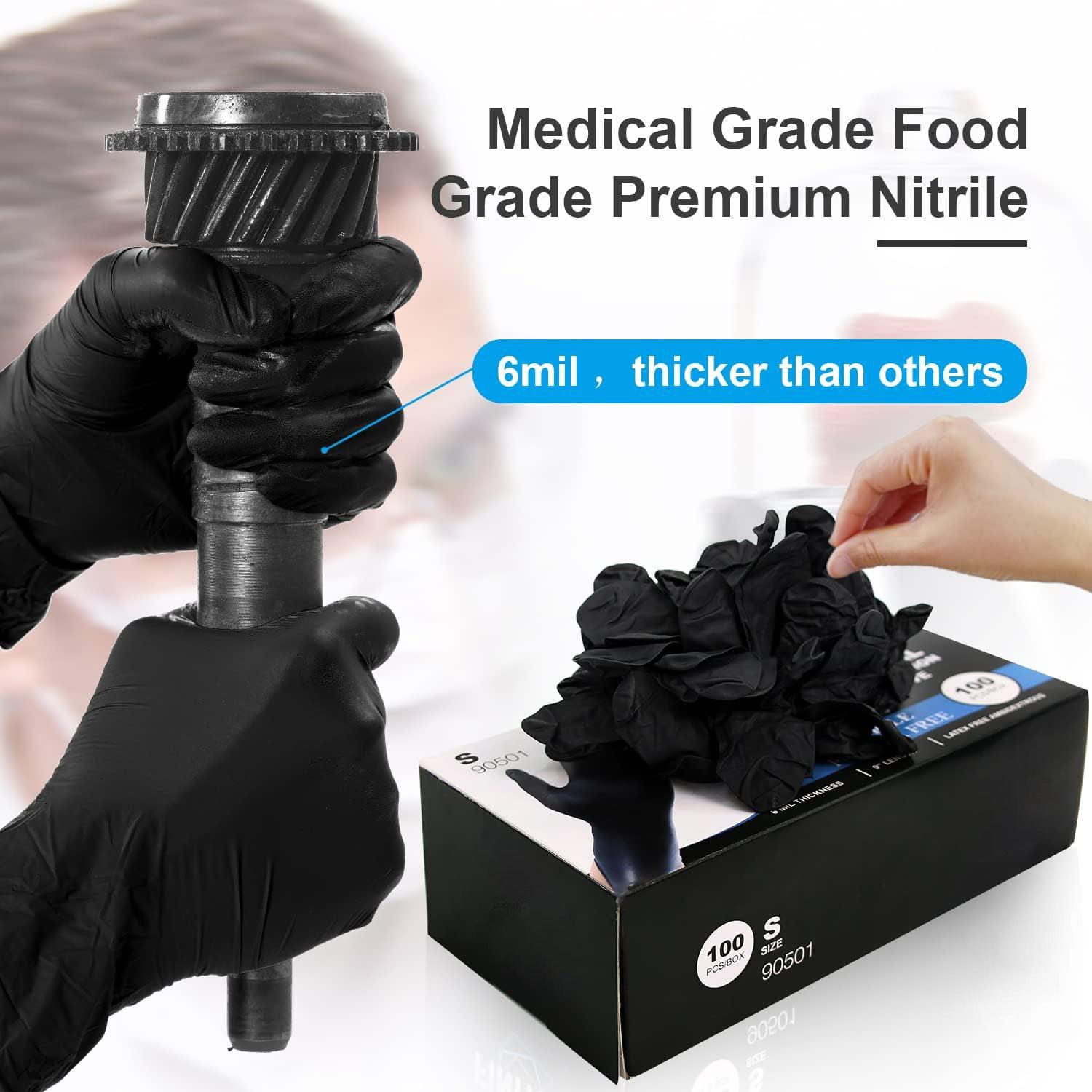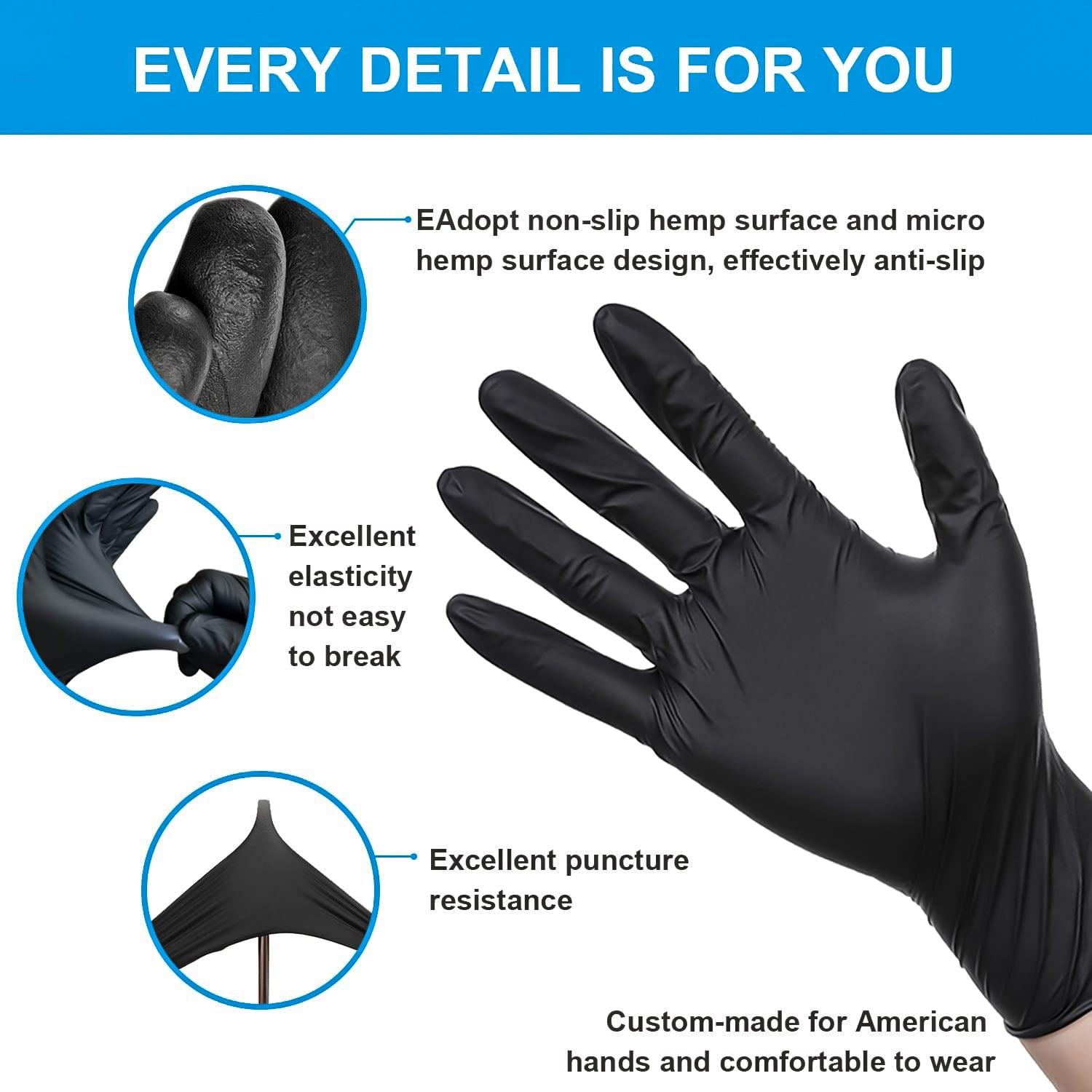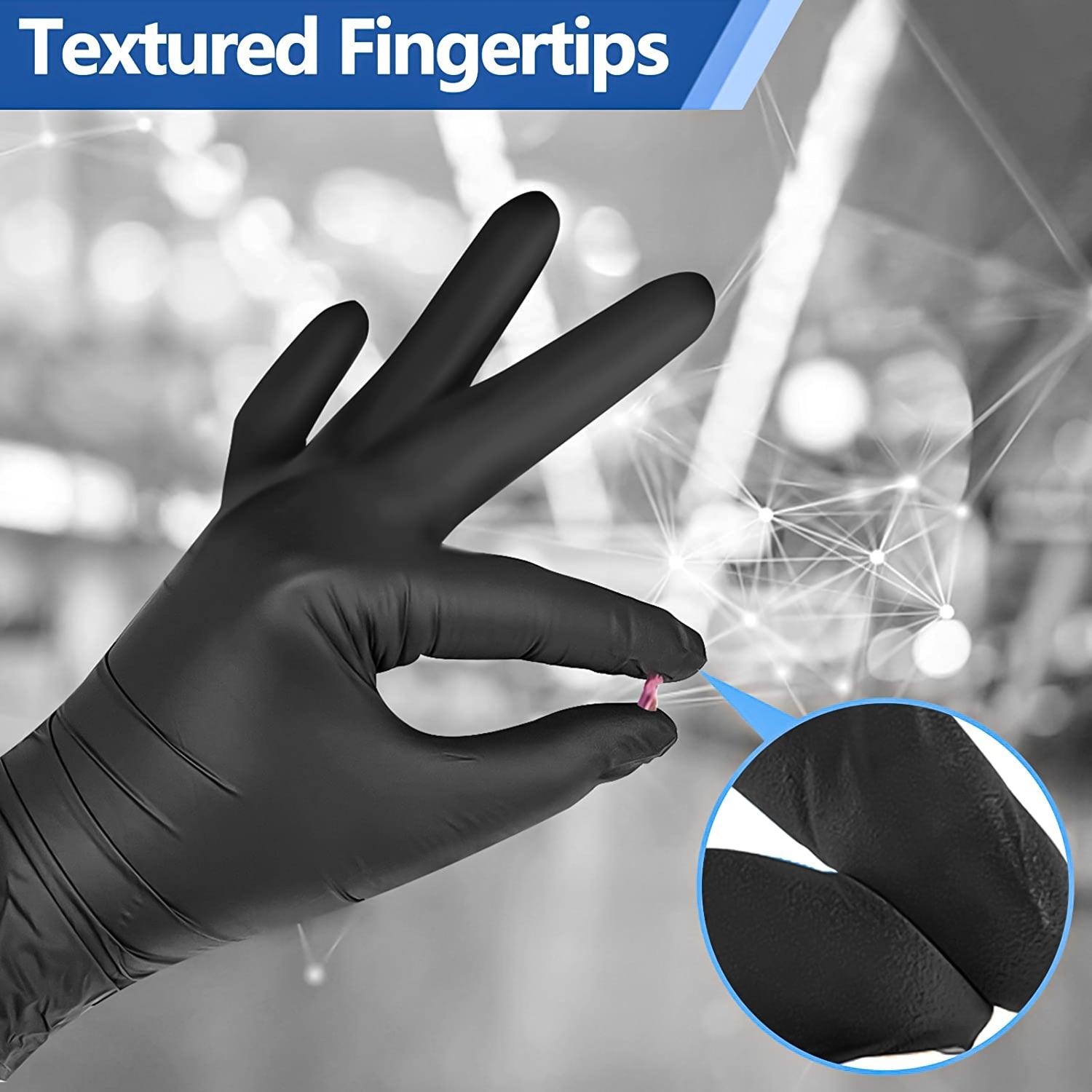 Best Disposable Gloves UK - Black Nitrile Powder & Latex Free Thick Disposable Gloves
Quantity:
02 Gloves (Sample)

Best Disposable Gloves UK
Gloves made of nitrile are more resistant to tearing, punctures, biological agents, and chemical substances. Nitrile is a synthetic copolymer made from the reaction of acrylonitrile and butadiene; it is free of latex proteins or natural rubber latex.
Durable Materials:
The gloves are composed entirely of nitrile. It is waterproof and resistant to a number of light solvents, brake cleaning, and low-concentration oil grease.
Premium Grade:
Stronger than plastic, vinyl, or latex, our disposable nitrile gloves are the strongest type of rubber glove available. It won't rip or tear easily, has exceptional strength, and is puncture resistant. The packaging box's pull-out feature makes it simple and convenient to remove.
Excellent grip is provided by the rough fingertips design, which prevents easy slipping. When using tools and equipment in slippery or damp environments, it will give workers a secure, effective grip.
Powder-free & Latex-free Gloves:
These non-sterile medical gloves, dental gloves, and surgical gloves are excellent choices for persons who have latex allergies. These extremely tough gloves offer the best protection, making them ideal for mechanics, auto repair, stylists and artists who work with paints, dyes, epoxy, and other materials.
Multipurpose:
The disposable nitrile gloves are better options for persons with sensitive skin because they are DEHP and latex free.
Brand: LANON Protection
Material: Nitrile
Color: Phantom Black
Grade: Heavy Duty
Finish: Latex Free
Style: Multi-Purpose
Hand Compatibility: Ambidextrous
Use Type: Disposable
Package Included: Box of 100
Be Maskura Fit
Our Happy Hoopers
30 Minutes Daily Fun Workout
The smart hula hoop counts your burned calories, tracks how long you work out, and records other vital information.
Easy Installation Process
Our Smart Weighted Hula Hoop has a carefully planned design with 27 knots placed in hoop's circumference.
27 Detachable Knots
Our Smart Weighted Hula Hoop has a carefully planned design with 27 knots placed in hoop's circumference.
Let customers speak for us
So far, I'm impressed with these. You can handle some of the dirtiest duties if you don't rip easily like some people do.
Used these before and will do so again.
I love using these when I give my dogs their raw food meals. They are comfortable to wear, do not squeeze (I purchase large sizes because I have huge hands for a female), and have never split so far. I've bought these a few times already, and I'll continue to do so. I previously purchased medium by accident, and they are a touch snug for me and don't really stretch much, making them a bit of a hassle to put on. But they haven't broken up yet.
Shark Shaver Pro - Platinum Electric Skull Shaver For Head & Face
Best Electric Men's Shaver