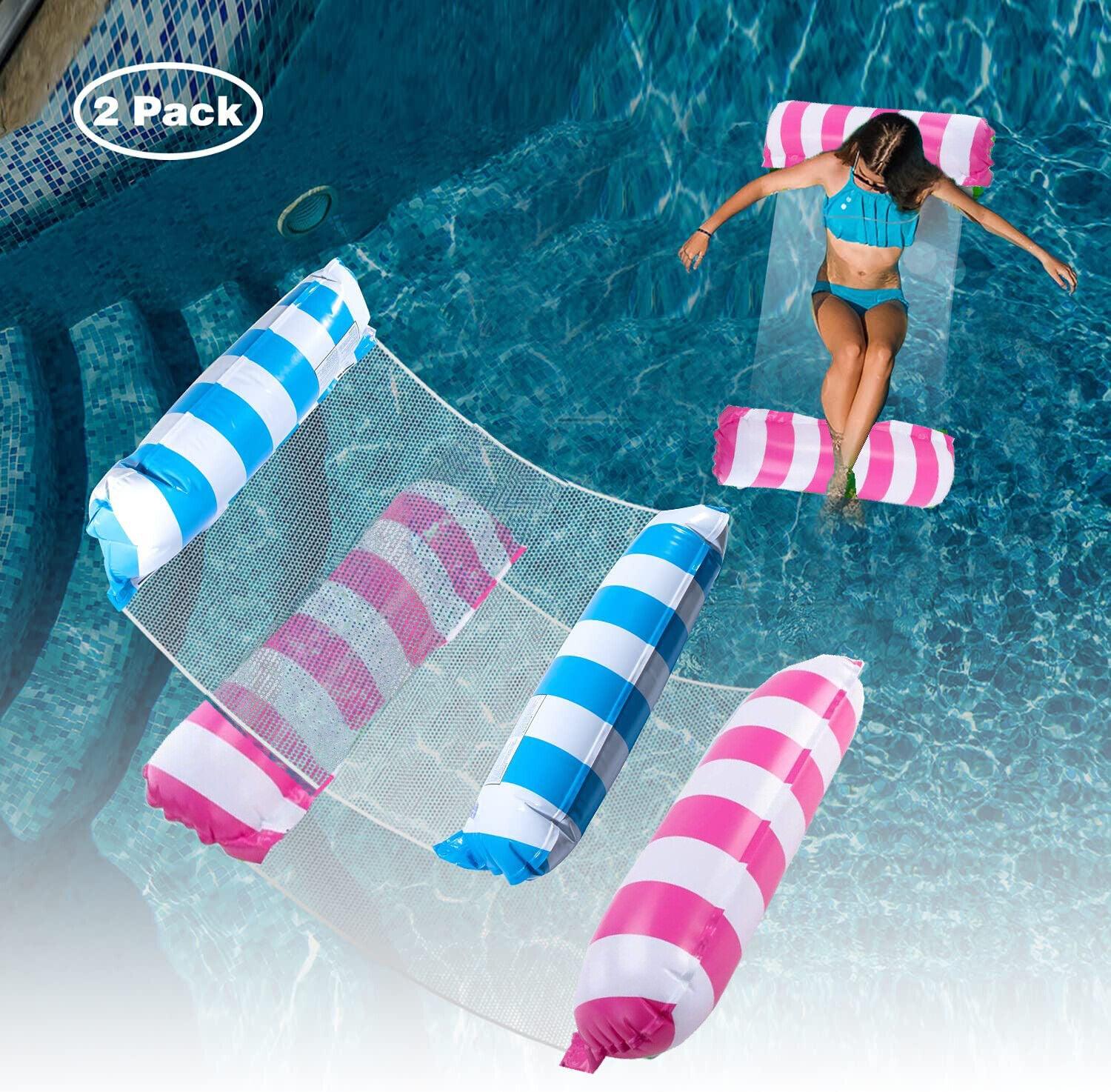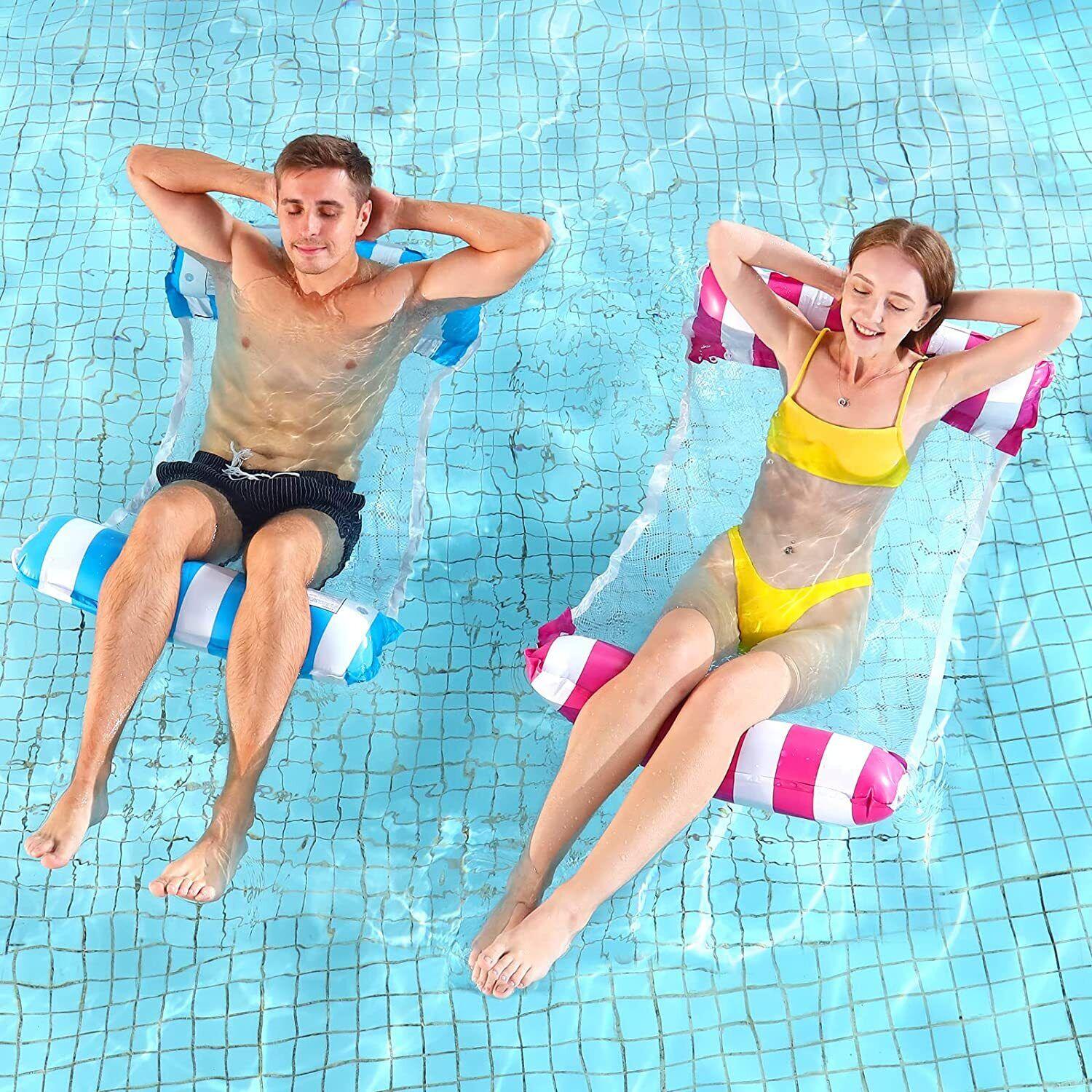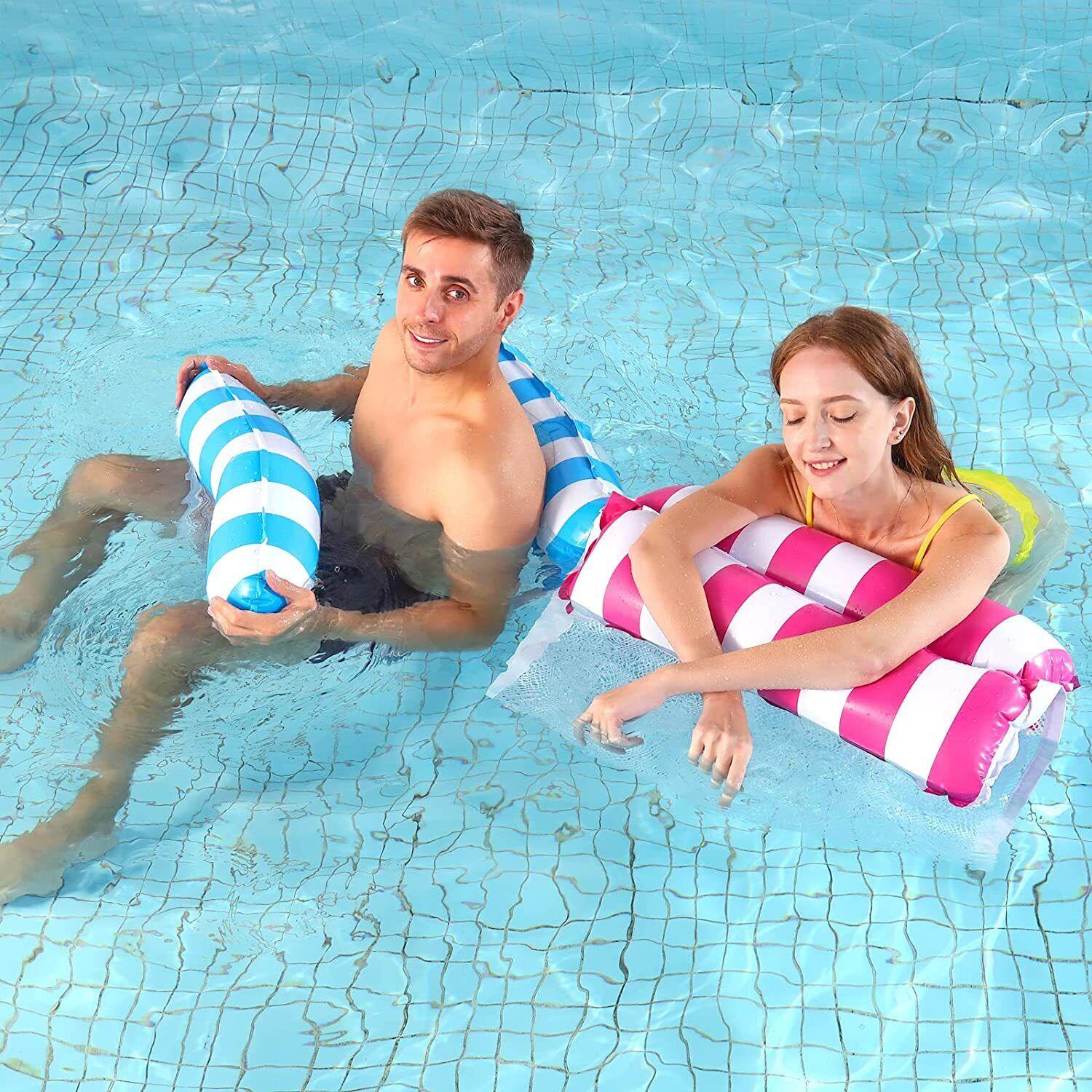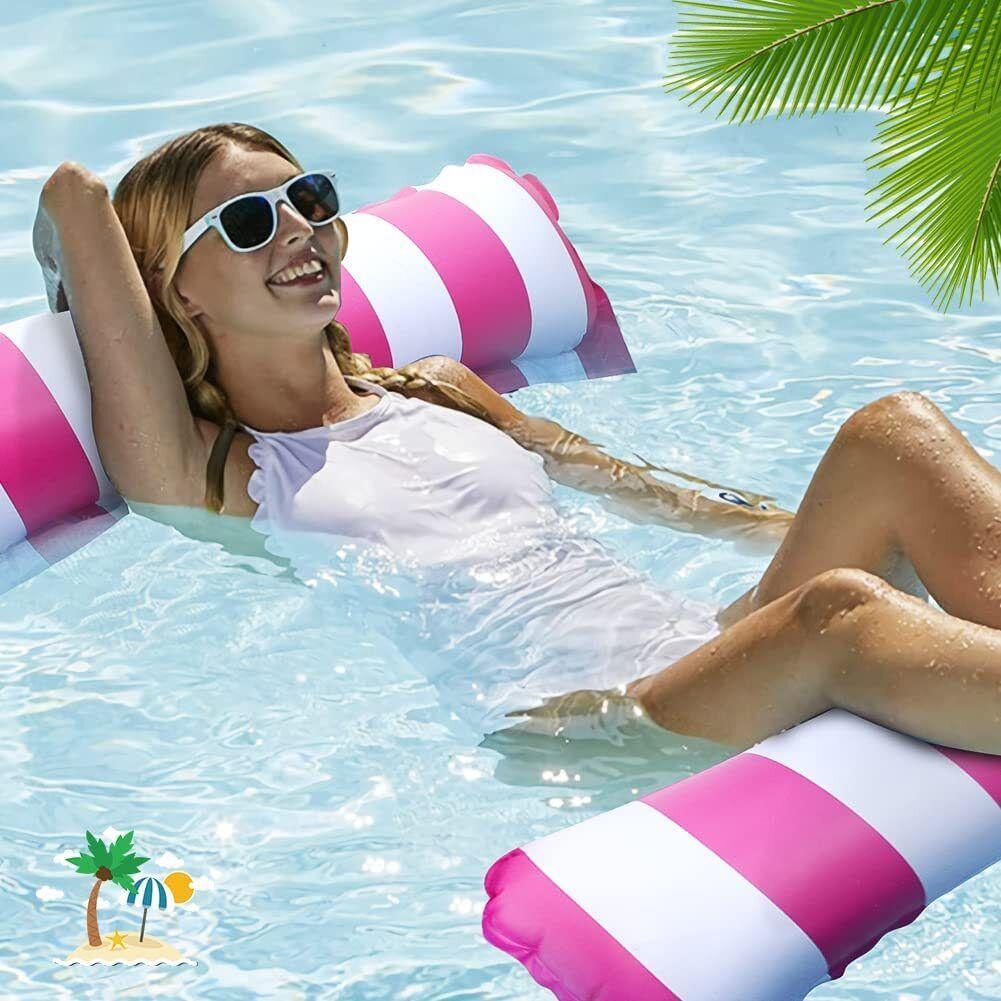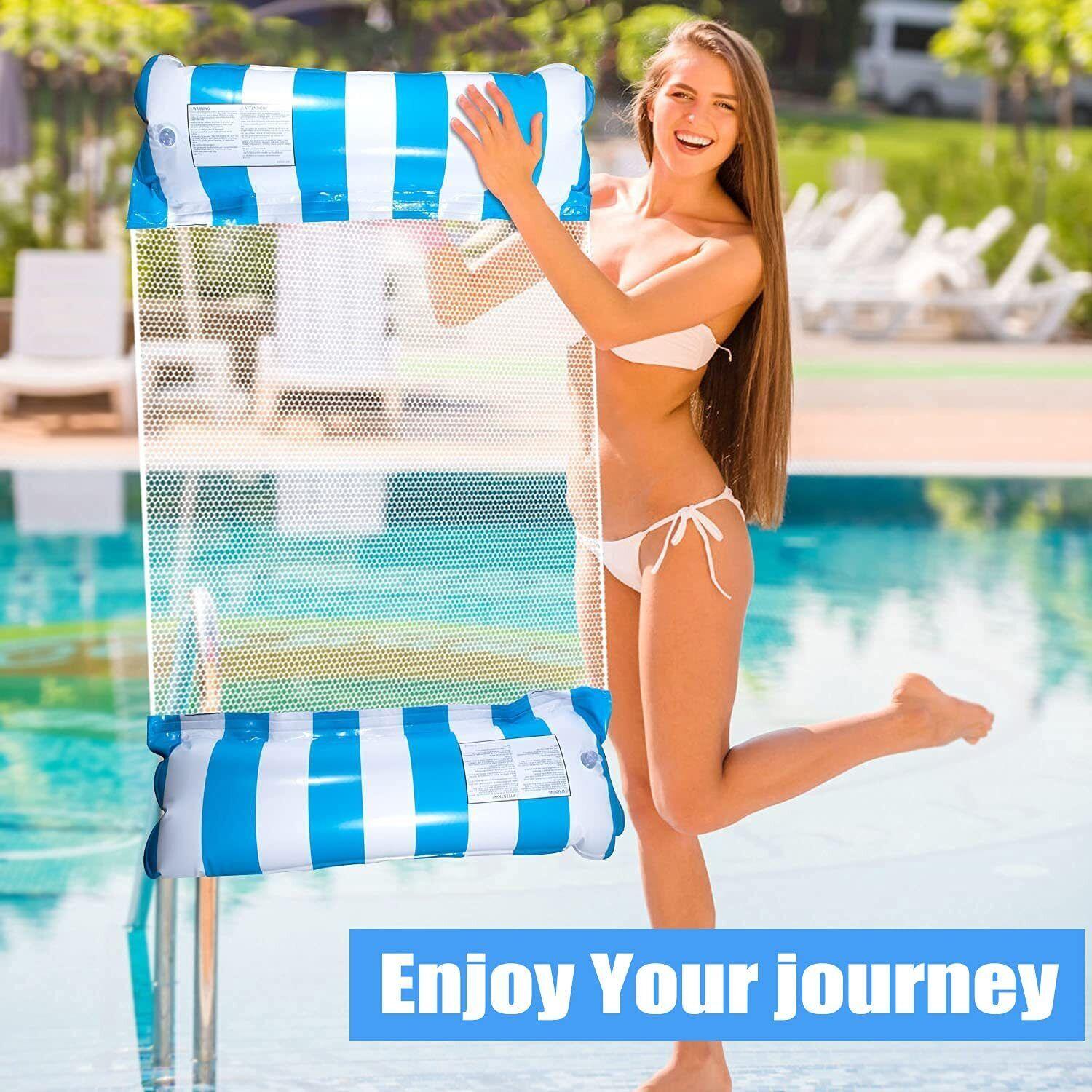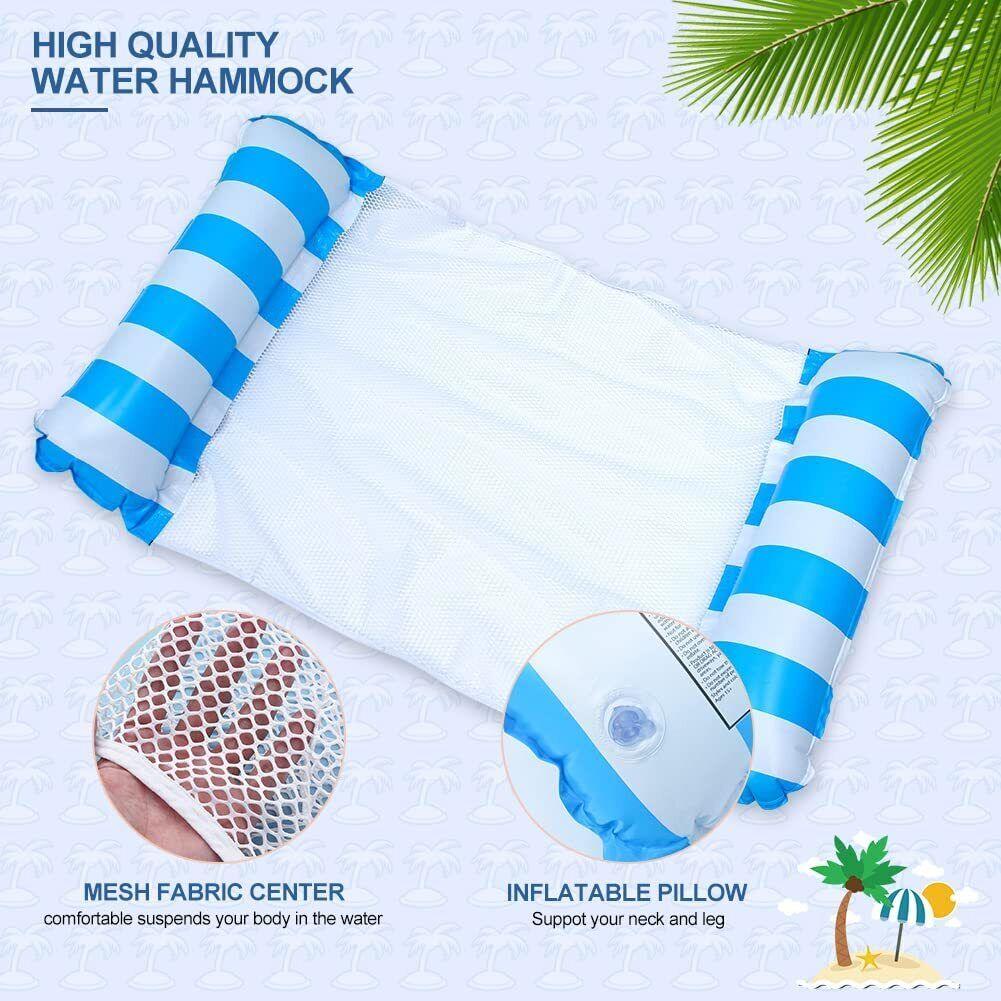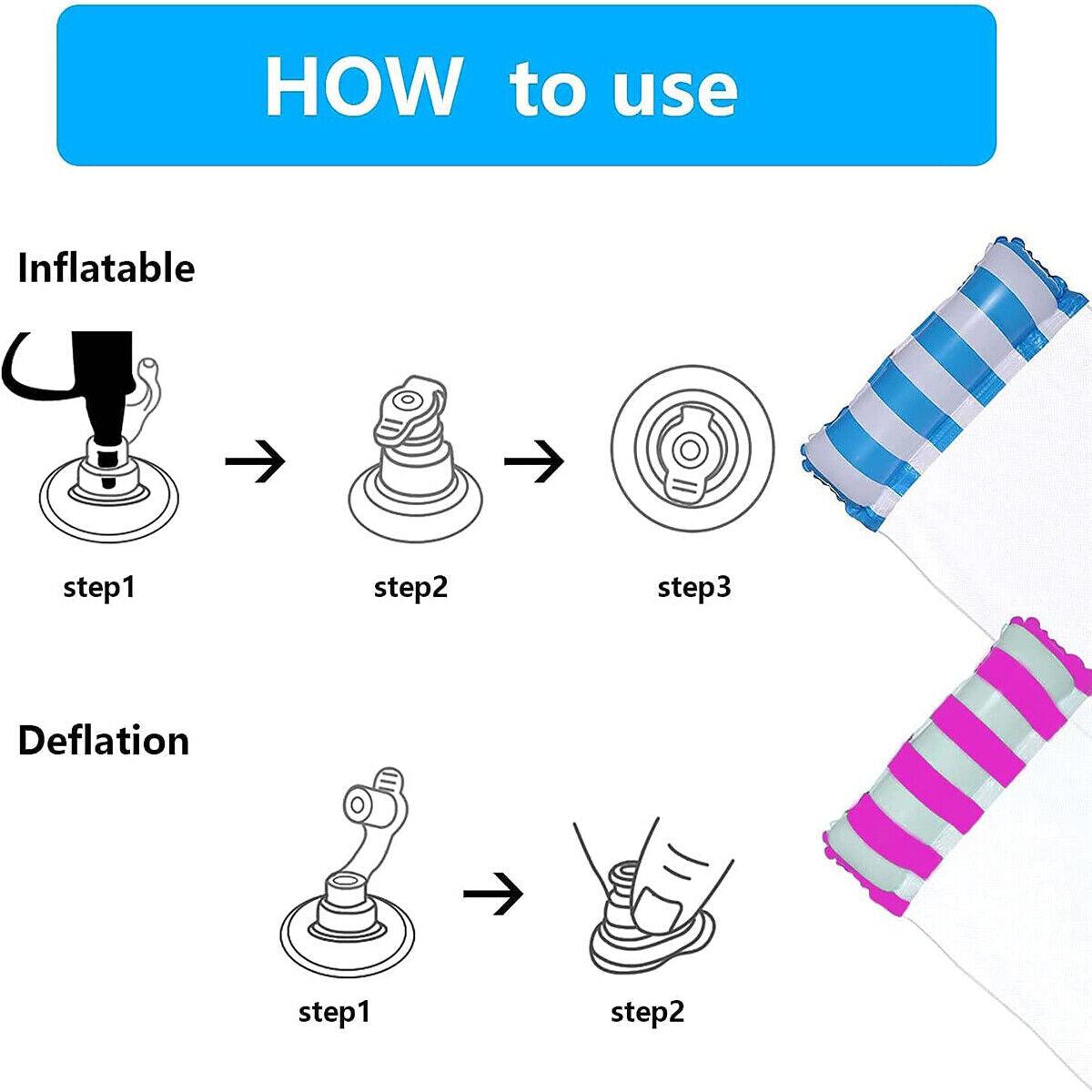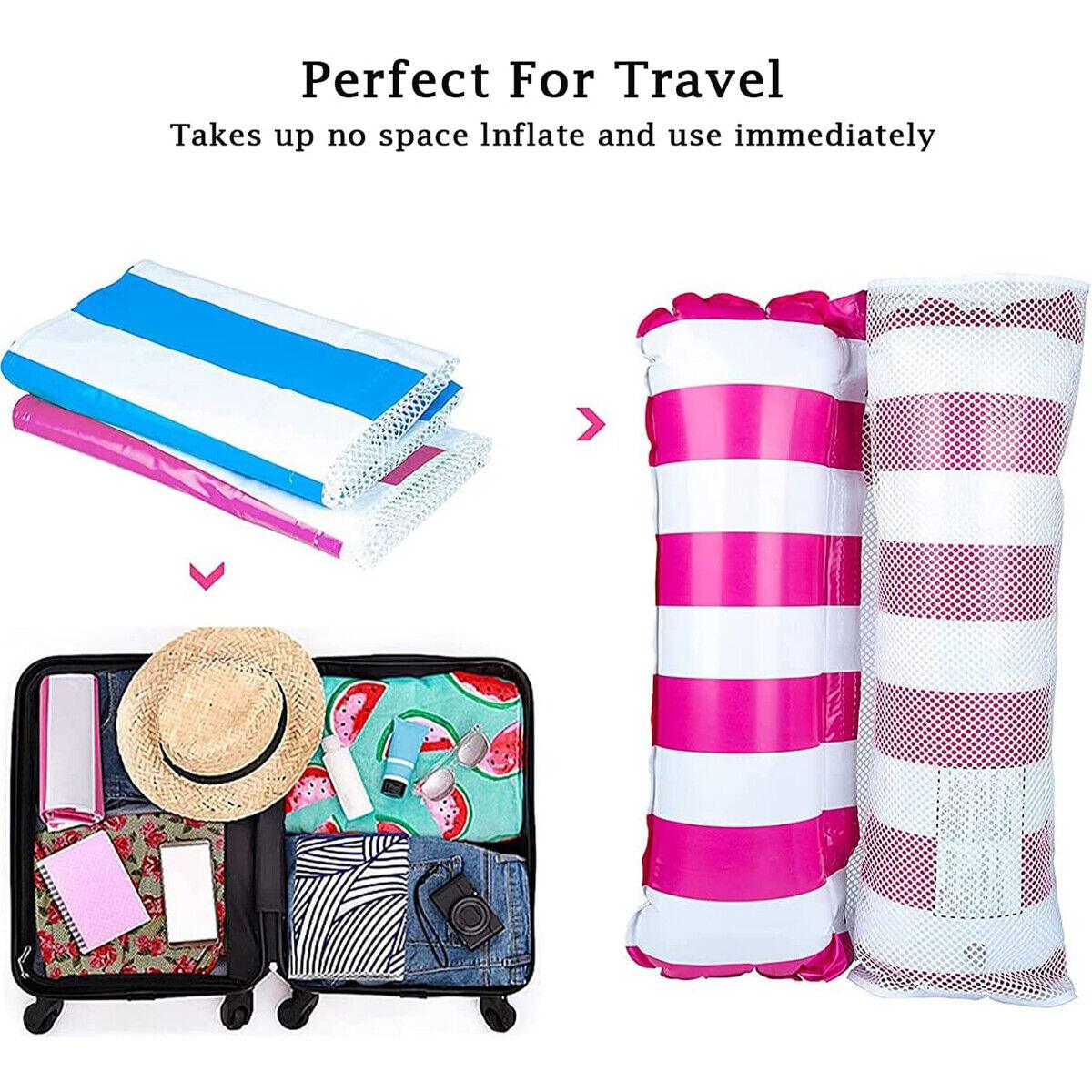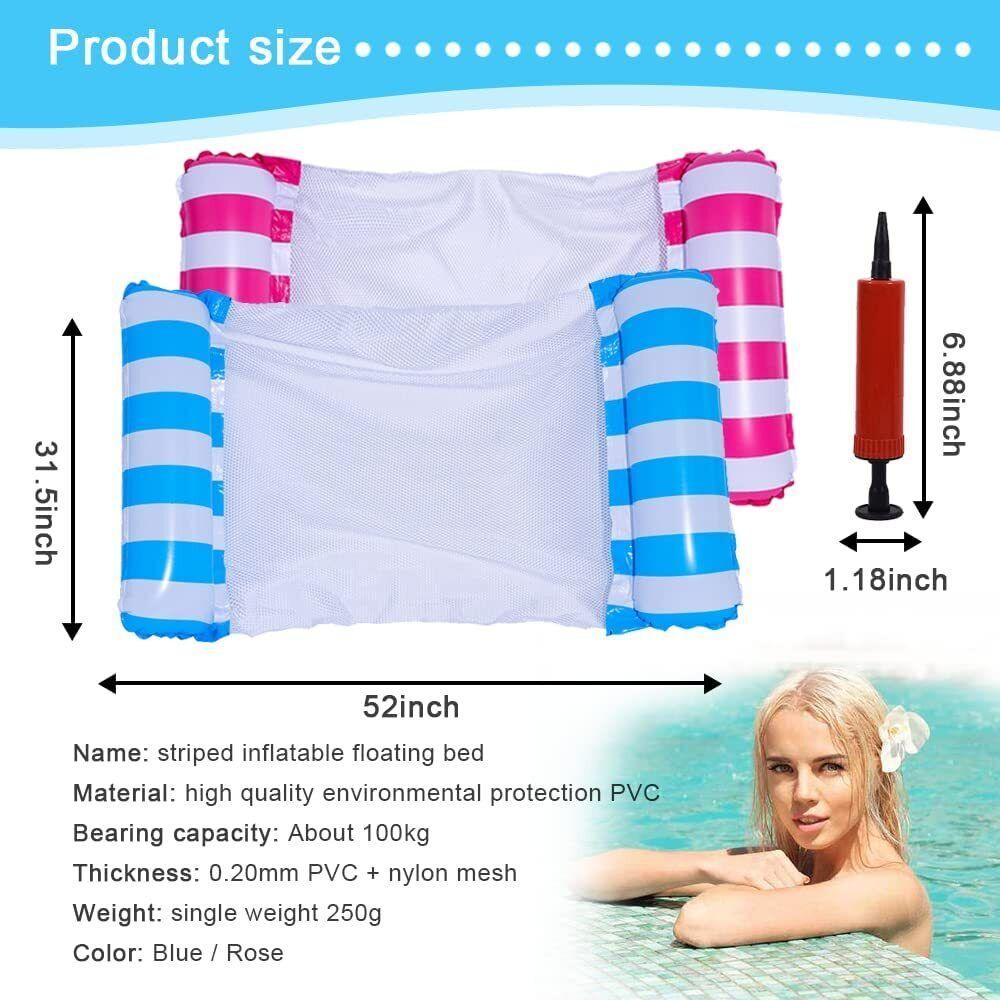 Cheap Pool Floats - 2x Inflatable Pool Floats Water Floating Pool Lounge Bed

About Cheap Pool Floats
These pool floats  can be called cheap pool floats  due to it's convenient price and the design was inspired by lazing in the sun. To make your outdoor experience peaceful and comfortable, our fabric-covered floats include drink holders, plush materials, comfortable backrests, and more. There is a float for everyone to enjoy thanks to a leader in the design and production of outdoor inflatables.
Multipurpose
Inflatable pool floats can be used as castaways, hammocks for relaxation, deck chairs, and saddles. There is only one product with four features that allows you to have fun whenever and wherever you choose. With the help of this inflatable pool floater, even those with poor swimming abilities can have fun on the water.

Best Summer Product
A multi-functional floating hammock is perfect for swimming pools, beaches, lakes, drifting, and vacations. Bring your family and friends and lie or sit, chat, and sleep together! It's the best summer gift for playing in the water with kids. Children under the guardianship of adults use.
Comfort with quality
You can comfortably and adequately support yourself with a concave buoyancy pillow. High-quality PVC composite cloth that is tasteless, strong in air tightness, comfortable to wear, and safe for the skin. By lying pleasantly on the lounge chair and floating in the water, you may unwind and relieve the weariness of the day.
Simple and Postable

Easily inflate with the attached air pump. Collapsible swimming pool inflatable folds into a flat shape, just roll it up for storage or carry it with you. When stored, the water hammock weighs just 0.5kg, making it the perfect gift for a floating device in a pool or beach.

Extreme Buoyancy
It is crafted with two sizable inflatable pillows and a supportive mesh seat to lift you up in the water and allow you to easily assume your preferred floating posture. The ideal pool float is also balanced enough to allow for a relaxed afternoon of relaxation with a cold beverage in your hand.

Adaptive Design
The ergonomic design of our pool float hammock 2-pack, which is composed of premium PVC, offers lots of support and relaxation. It is stronger than the majority of conventional pool floats. Ensure that you feel secure enough to play on the water pleasantly and comfortably.
Your body will have more surface area in contact with the water thanks to the netting design, keeping your midsection cool and immersed. While keeping your head and knees afloat, it enables you to take advantage of the coolness of the beach and pool in the summer.
Easy to Carry
Pool float hammocks 2 pack are lightweight and foldable and inflate quickly with the included air pump. Deflating the swim recliner is simple; simply open the valve and roll it up.
You May Check It Out: Best Waterproof Bag For Swimming
Condition: Brand-new
Shape: Bed
Room: Universal
Type: Pool Float Hammock
Style: Modern
Material: PVC
Quantity: 2
Size: 80 x 130cm
Length: 130cm
Width: 80cm
Features: Durable, Safe, Wide Applications
Application: lie, sleep, or sit
Item Type: Swimming Pool Float Water Hammock

Be Maskura Fit
Our Happy Hoopers
30 Minutes Daily Fun Workout
The smart hula hoop counts your burned calories, tracks how long you work out, and records other vital information.
Easy Installation Process
Our Smart Weighted Hula Hoop has a carefully planned design with 27 knots placed in hoop's circumference.
27 Detachable Knots
Our Smart Weighted Hula Hoop has a carefully planned design with 27 knots placed in hoop's circumference.
Let customers speak for us
Great price and value
It was really simple to blow up and use in the pool when we brought it to Punta Cana. Was quite pleased with my purchase.
Shark Shaver Pro - Platinum Electric Skull Shaver For Head & Face
Best Electric Men's Shaver