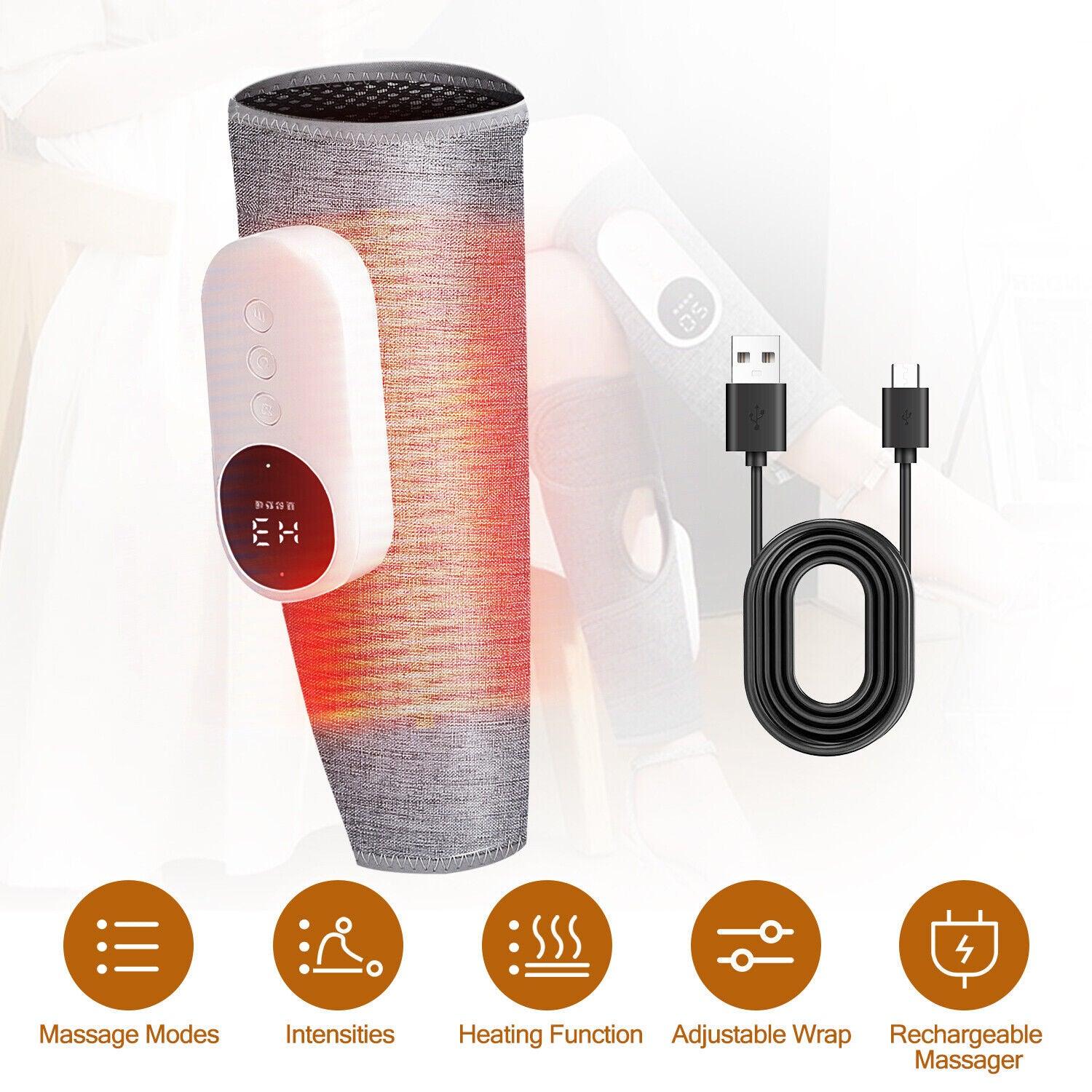 Leg Calf Massager - Air Compression Blood Circulation Thigh Wraps Heated Massager

About Leg Calf Massager
The Leg Calf Massager with air compression, blood circulation, thigh wraps, and heated functionality is a device designed to provide therapeutic benefits and relaxation for the legs and calves. It combines multiple features to enhance blood flow, relieve muscle tension, and promote overall comfort. Here's a breakdown of each component:
Air Compression:
The massager utilizes air compression technology to apply pressure to the legs and calves. It typically consists of multiple airbags or chambers that inflate and deflate sequentially, creating a massaging effect. This compression helps improve blood circulation, reduce swelling, and relieve fatigue.
Blood Circulation Enhancement:
The massager's air compression feature plays a key role in enhancing blood circulation. By squeezing and releasing the muscles, it helps facilitate the movement of blood through the legs and calves, which can be beneficial for individuals with poor circulation or those who spend long periods sitting or standing.
Heated Massager:
The heated functionality in the leg calf massager adds an extra level of relaxation and pain relief. Heating elements embedded within the massager gently warm the legs and calves, promoting muscle relaxation and soothing any discomfort. Heat can also help loosen tight muscles and alleviate tension.
Rated power: 9W
Operating voltage: 5V
Charging voltage: 5V
Charging current: 2A
Battery capacity: 3200mAh
Product size: 57*30cm
Net weight: 490g

Functions: Air pressure kneading massage, 3 types of massage, 3 levels of massage intensity, 3 levels of temperature adjustment, wireless portable design, long standby time, large screen display

Package Includes:
1 * Leg Massager
1 * Charging cable
1 * Instruction booklet

Be Maskura Fit
Our Happy Hoopers
30 Minutes Daily Fun Workout
The smart hula hoop counts your burned calories, tracks how long you work out, and records other vital information.
Easy Installation Process
Our Smart Weighted Hula Hoop has a carefully planned design with 27 knots placed in hoop's circumference.
27 Detachable Knots
Our Smart Weighted Hula Hoop has a carefully planned design with 27 knots placed in hoop's circumference.
Let customers speak for us
Shark Shaver Pro - Platinum Electric Skull Shaver For Head & Face
Best Electric Men's Shaver