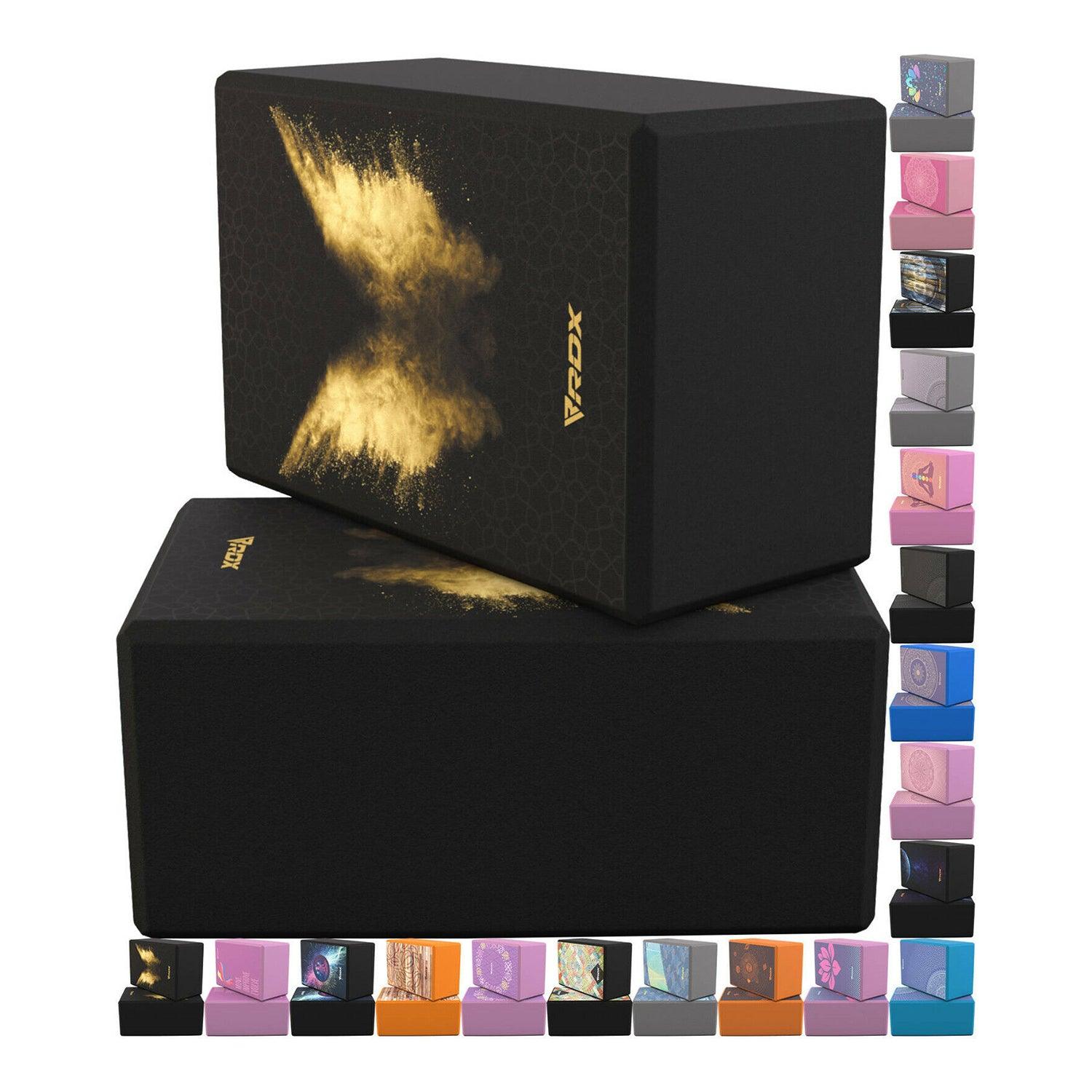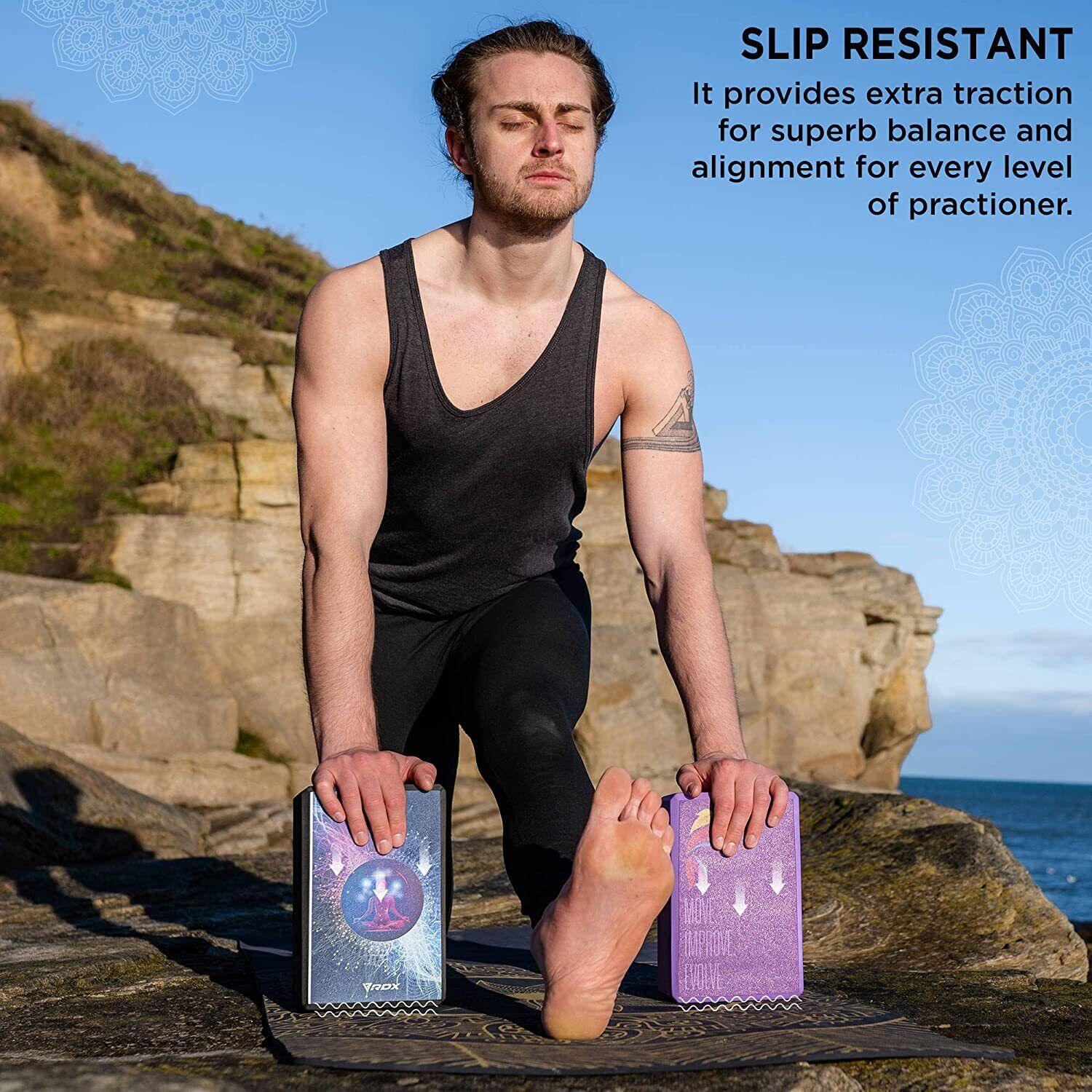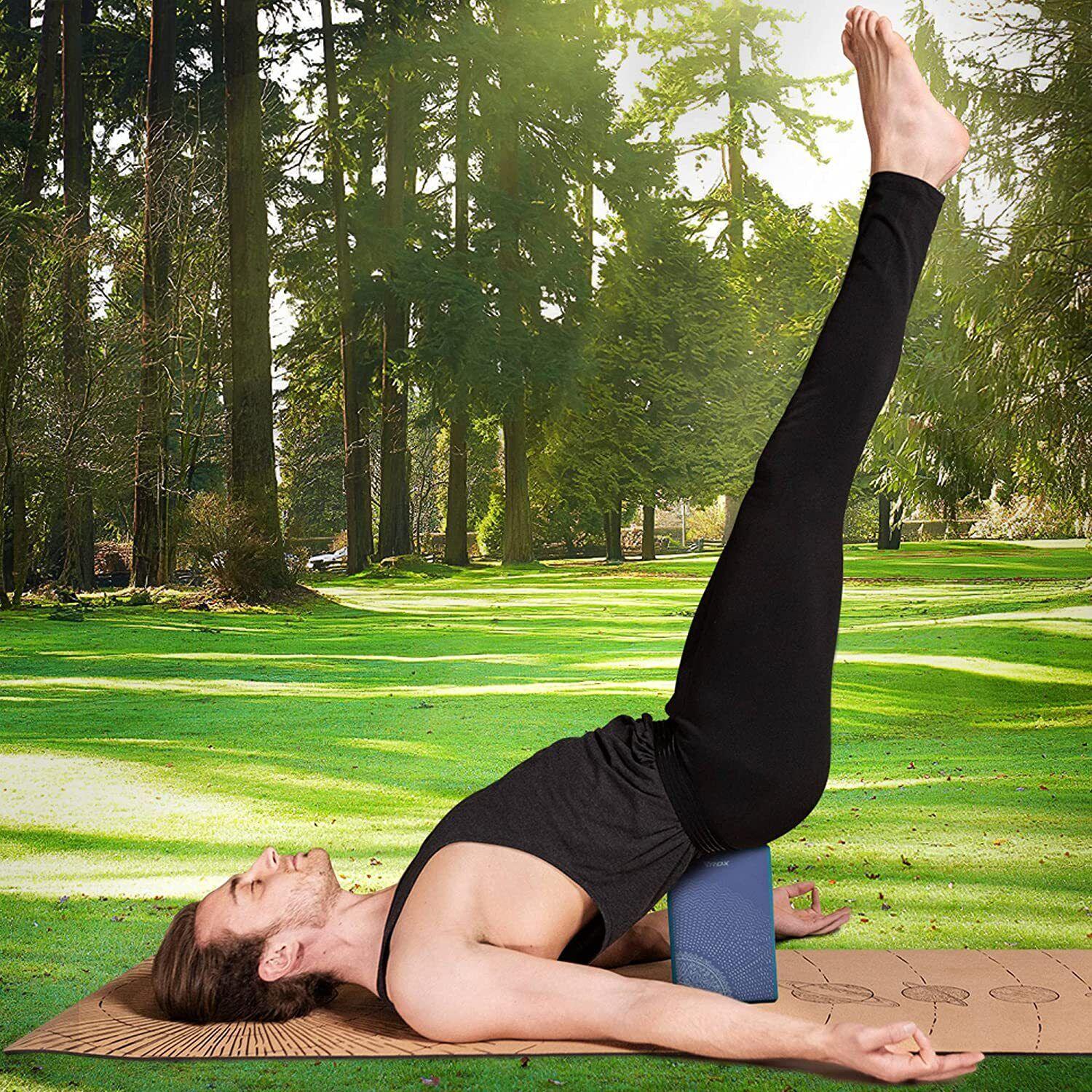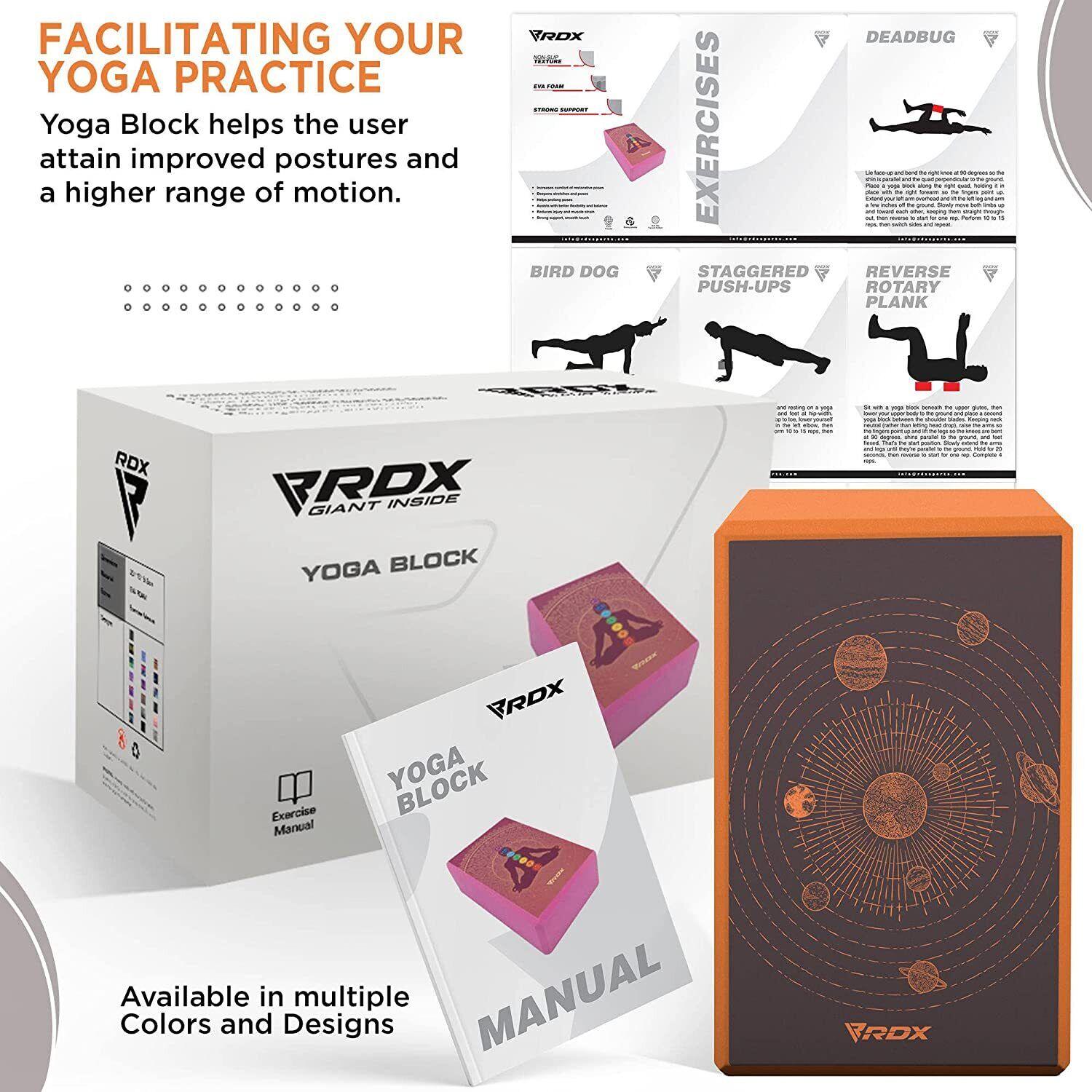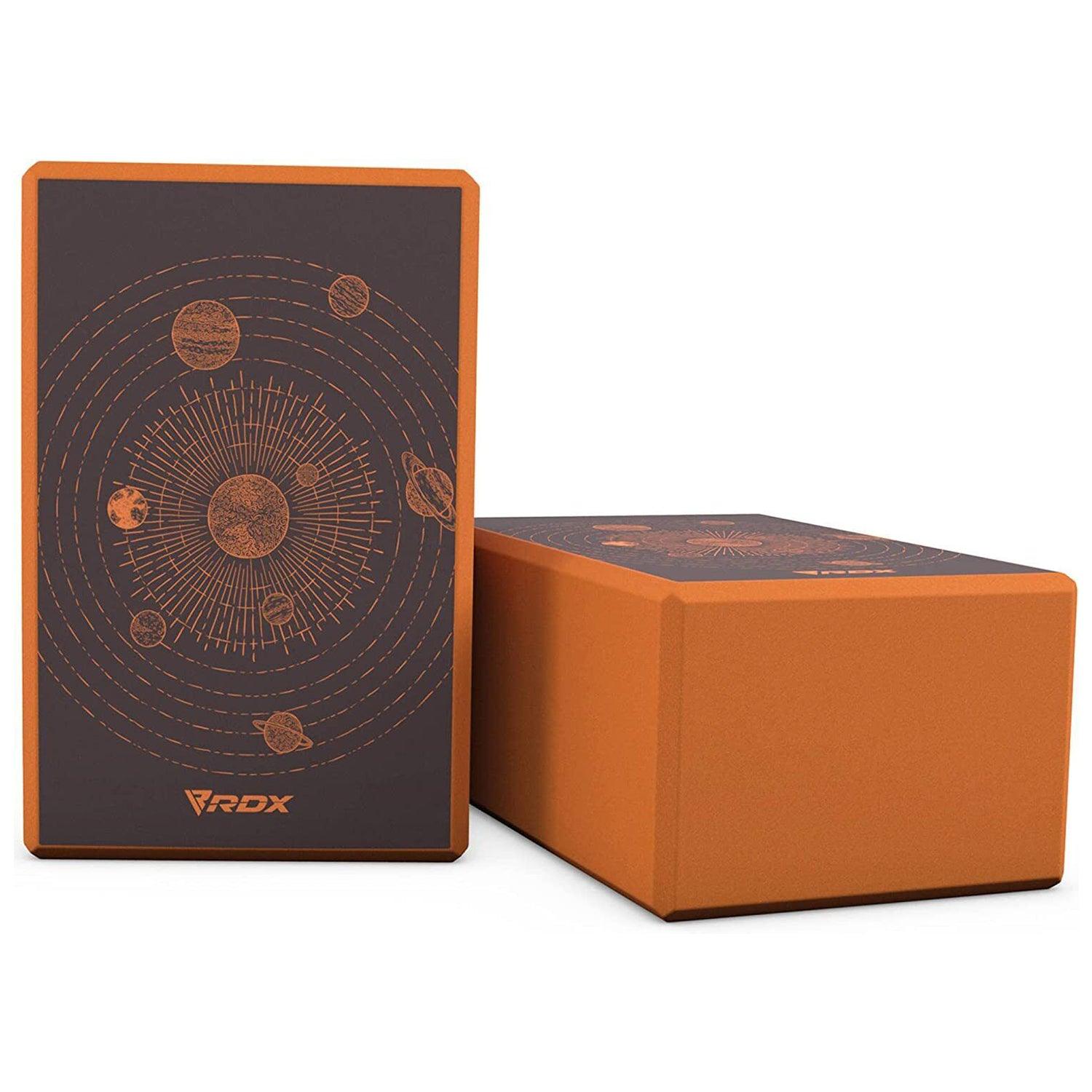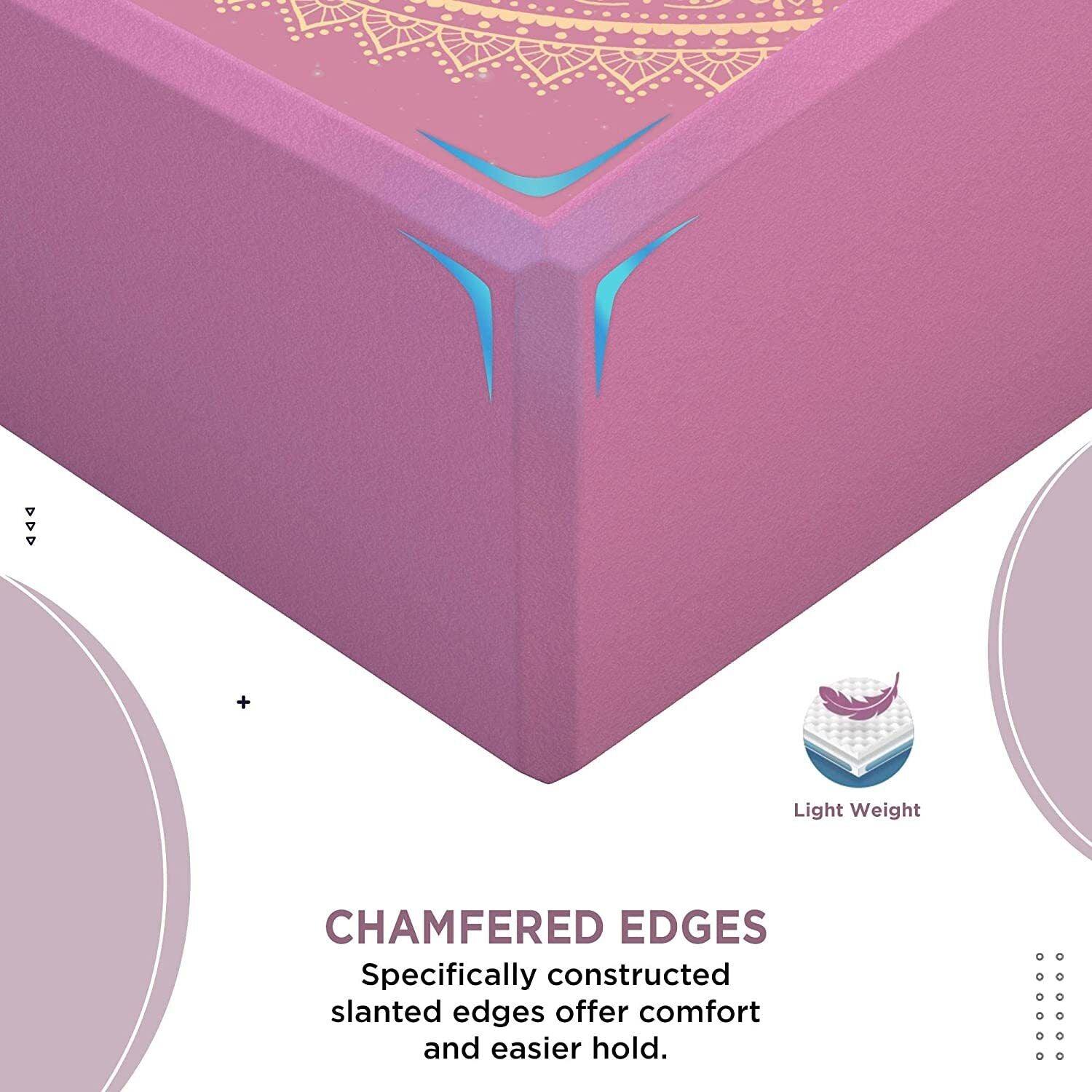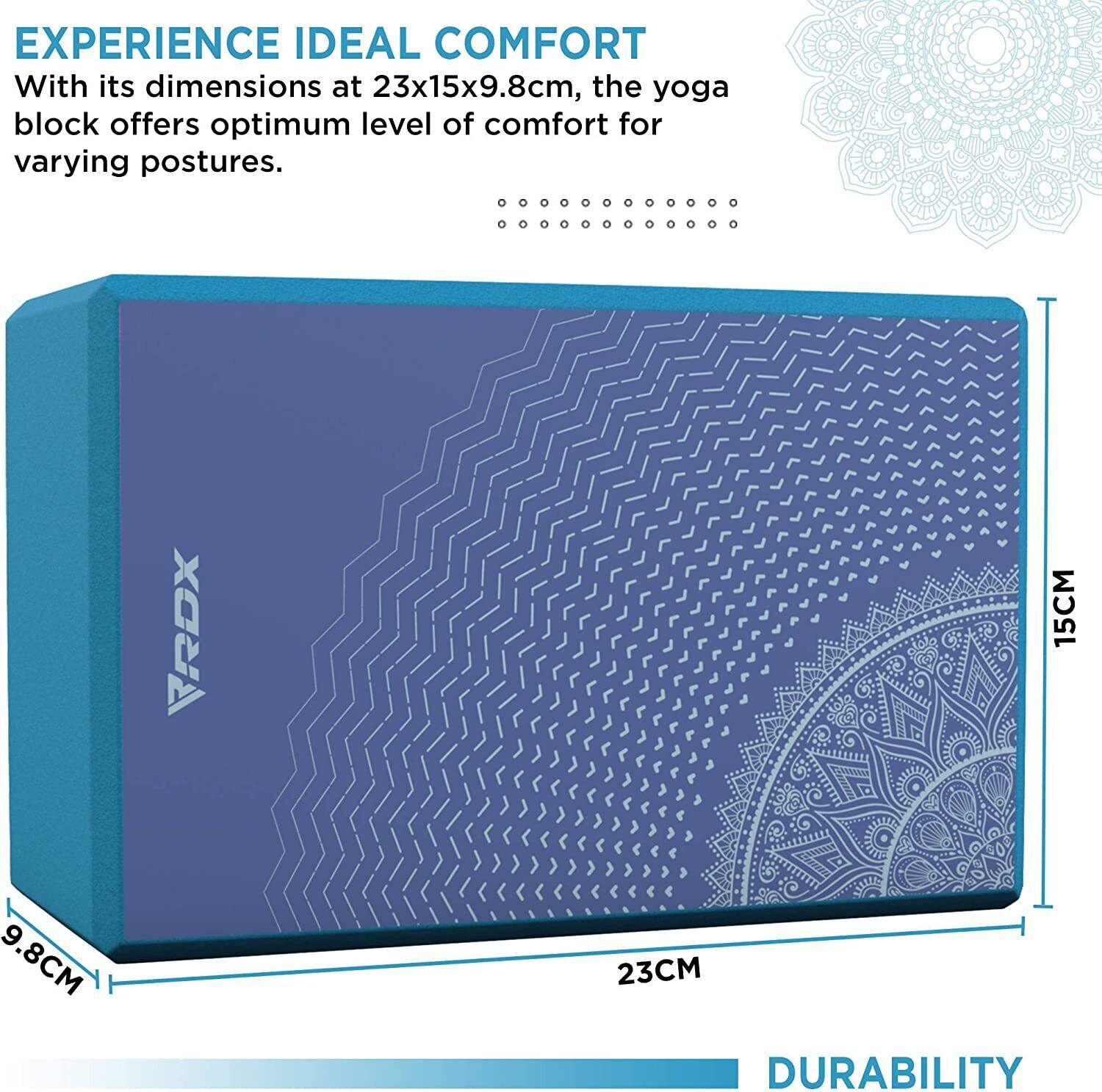 RDX Yoga Block Set - High Density Eva Foam Yoga Brick Easy Grip Surface

Block-assisted yoga practice is made possible anywhere thanks to the lightweight and compact design, whether you're practicing in your room or beneath a huge oak tree. A strong, high-density RDX yoga block set provides outstanding strength to help you hold your poses longer and maintain their position even when heavily loaded. Additionally, it keeps its shape even after numerous compressions for long-lasting durability. 
Features Of RDX Yoga Block Set 
High Density & Top Notch: The yoga blocks'  high density & top-notch construction offer remarkable strength while withstanding various compressions and high loads. A necessary piece of equipment for any home gym.
Anti-Slip: Anti-slip surface for traction and trustworthiness, additional stability and balance, movement control, and better alignment in your poses. suitable for yogis of all ages and experience levels, including those who are just starting out.
Perfect Posture: Perfect yoga posture support for yoga newbies and those who require a little additional guidance to master challenging yoga postures and meditation techniques. It weighs 2 pounds and is a fashionable and functional addition to your yoga equipment.
Beveled Edge: A yoga block that is the perfect size (23x15x9.8cm) can also be used as a balance cushion beneath the head or torso to make restorative positions more comfortable. Excellent for yogis who are intermediate or advanced and want to practice a variety of interesting poses.
Experience Comfort: Experience incredible comfort with a cutting-edge yoga block that will help you in many postures by easing the tension in your muscles. It can also be utilized as a sacral wedge, pelvic wedge, handstand block, calf raise block, and wrist support wedge.
When practicing or easing into restorative positions, Eva foam material provides a non-abrasive surface that promotes comfort. To deepen stretches, increase flexibility, and alter postures to suit your level of difficulty, place the yoga block beneath your hands and feet. It also acts as a cushion for your head and body while meditation, helping you to unwind and maintain alignment. When performing arm balances and backbends, the soft block is kinder to the joints and muscles, which lessens the strain on the muscles. 
Condition: A brand-new, unused, unopened and undamaged item
Sub-Type: Pilates, Yoga
Type: Block
Material: EVA Foam
Sport/Activity: Yoga

Be Maskura Fit
Our Happy Hoopers
30 Minutes Daily Fun Workout
The smart hula hoop counts your burned calories, tracks how long you work out, and records other vital information.
Easy Installation Process
Our Smart Weighted Hula Hoop has a carefully planned design with 27 knots placed in hoop's circumference.
27 Detachable Knots
Our Smart Weighted Hula Hoop has a carefully planned design with 27 knots placed in hoop's circumference.
Let customers speak for us
Perfect for the job
Perfect for my daughter's needs. Good quality and quick service.
Before purchasing these, I did some research to make sure they would be comfortable and provide sufficient support. They are ideal for doing yoga poses and press-ups. They didn't slip when I tried them on a mat and carpet, so I was rather happy.
Shark Shaver Pro - Platinum Electric Skull Shaver For Head & Face
Best Electric Men's Shaver