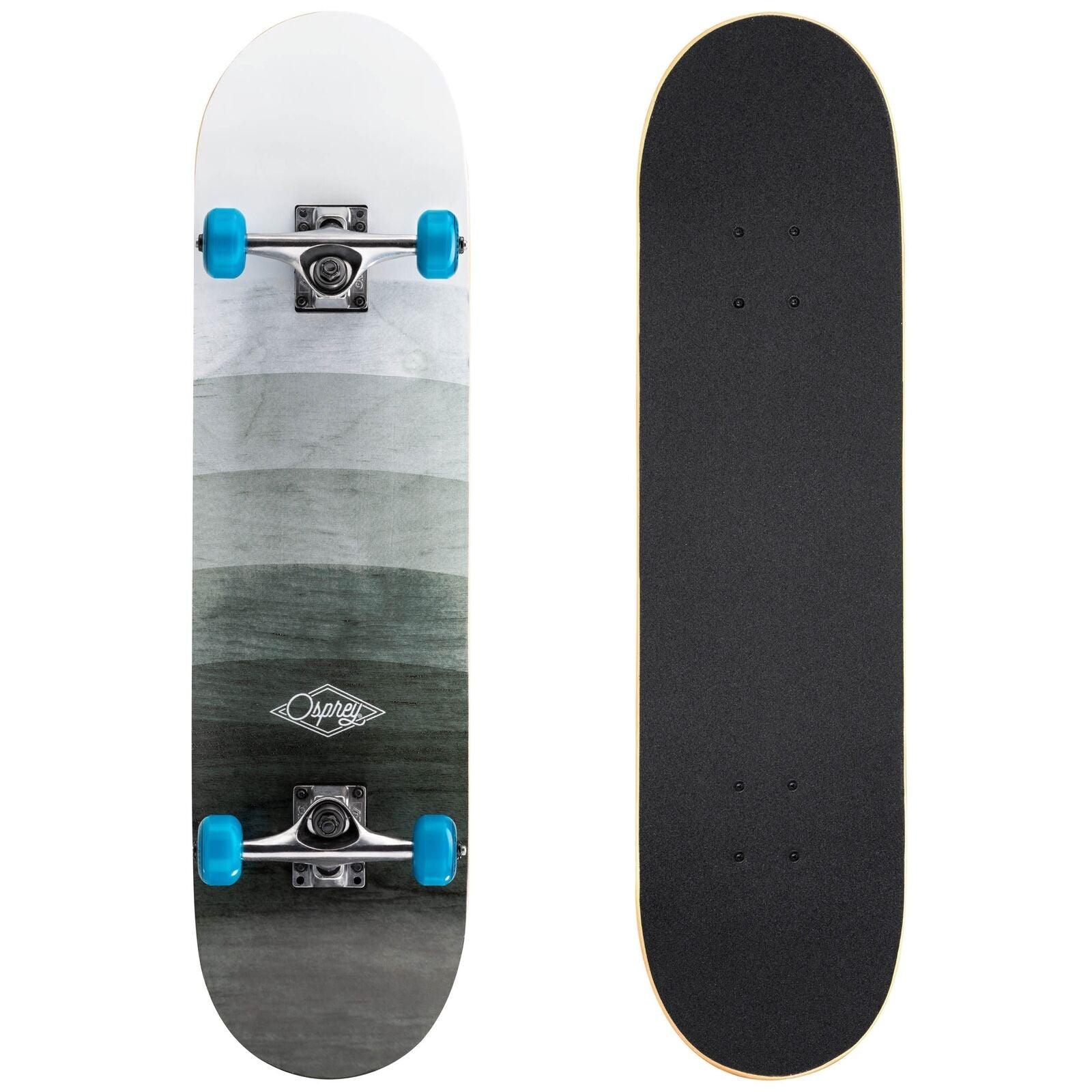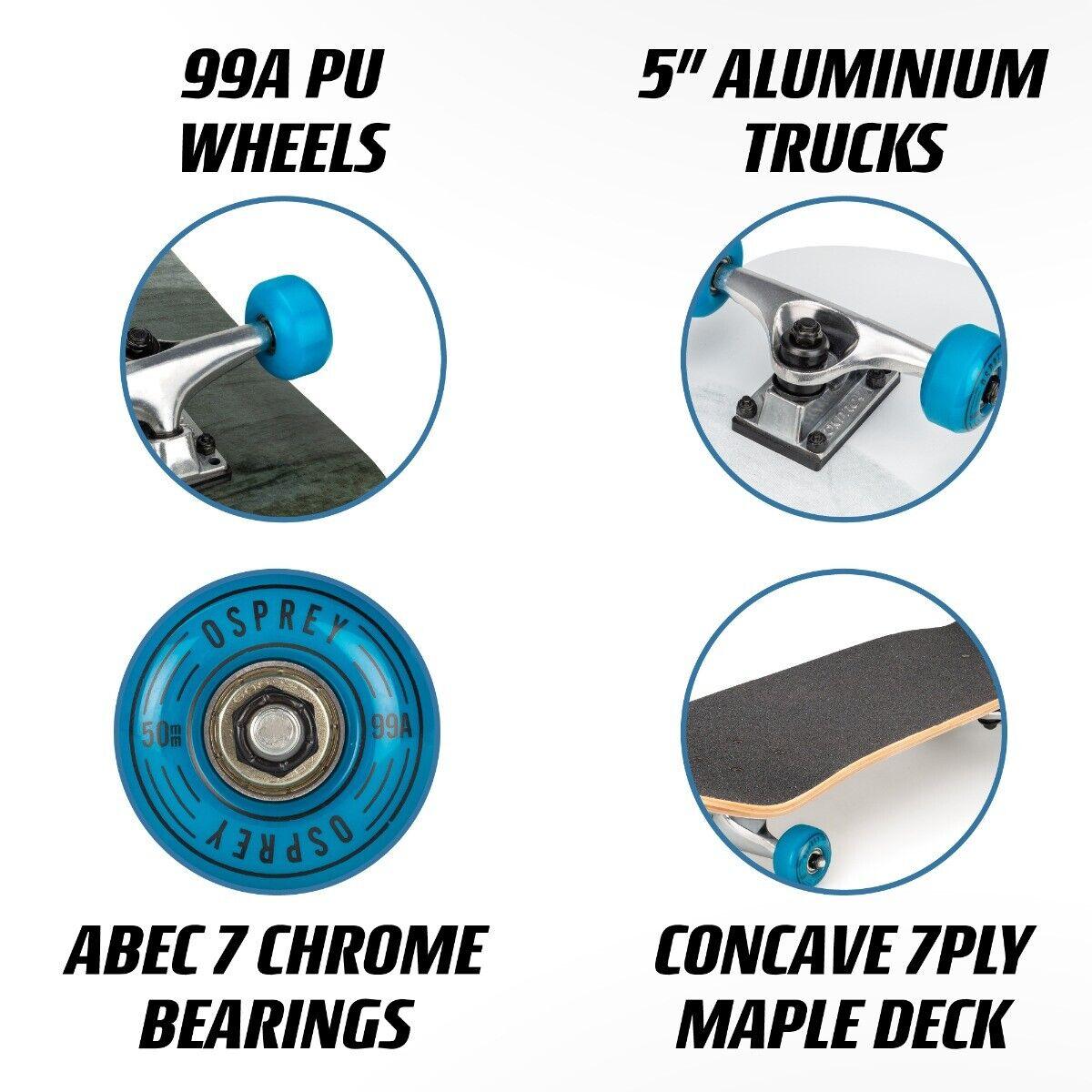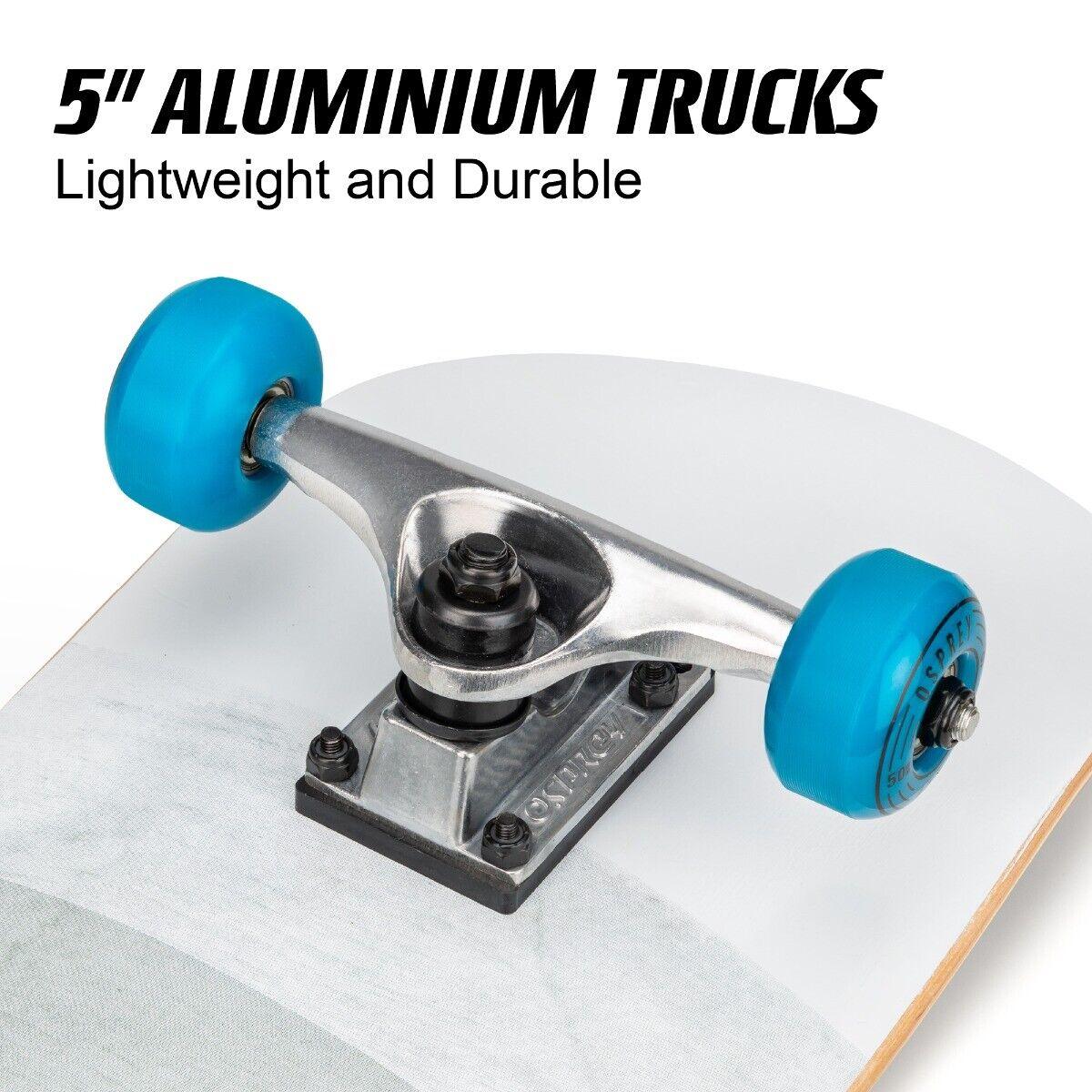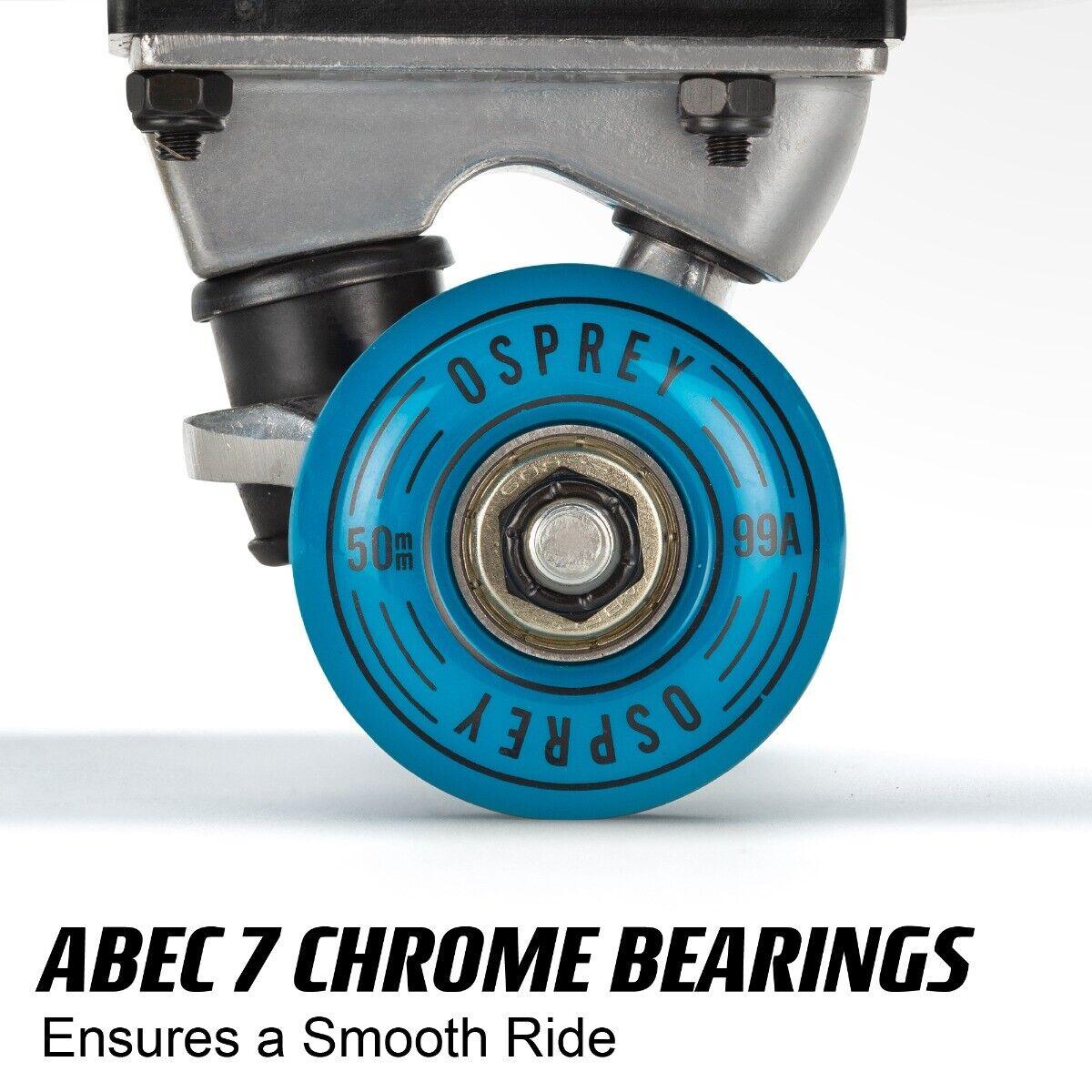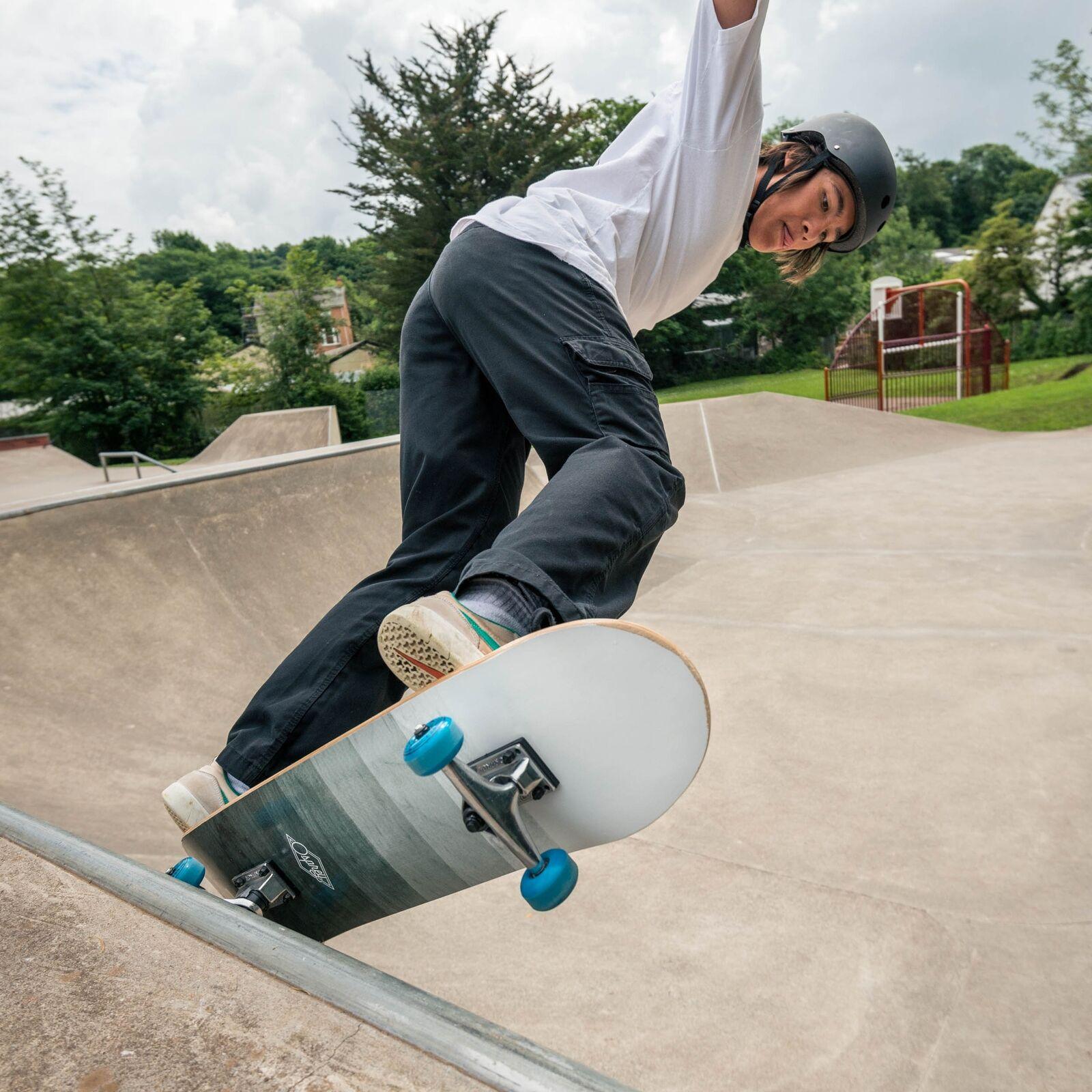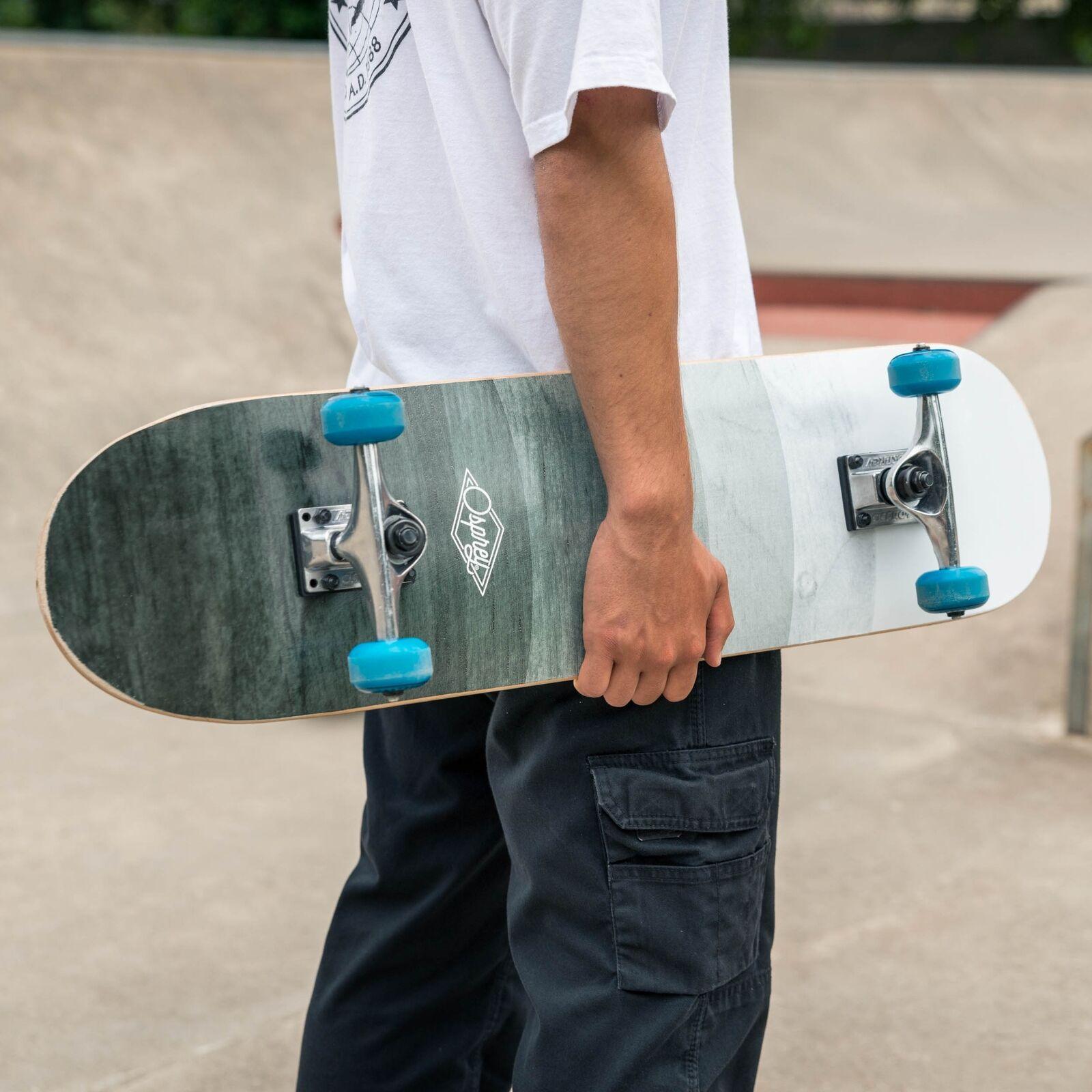 Skateboard for Beginners - 31 x 8 Inch Complete Skateboard, 8-Layer Maple Wood Deck Double Kick Standard Skateboards for Kids, Teens, Adult, Beginner

Sturdy and Secure Skateboard for Beginners : 
Skateboard for Beginners has 80 x 20 x 10 cm, 7-ply, high-quality maple wood, which can carry riders up to 100 kg, . Due to its light weight of 2.15 kg, the cruiser skateboard is simple to ride. It is also easy to maneuver, and transport.
Easy Ride Skateboard for Beginners:
The non-slip 50 mm 85 A PU wheels on this skateboard have high rebound. Which has a high speed ABEC-7 precise bearings, and they are also better at absorbing stress.
Perfect Stunts:
The ideal Skate board has designed for stunts. It  has a double stride for better braking and more energy transfer from the heels to the toes.
Elegant Design:
Kids can choose for a secure driving experience.  The waterproof, non-slip emery band provides good grip between your shoes and the skateboard.
Beautiful Pattern:
The board's color scheme and graphic design are really original and arresting. Additionally, the design is heat transferred onto the plate.  Which makes it long-lasting and sturdy. The skateboard with the trendy color scheme. Which  is a great present for both amateurs and experts.
The Skateboard for Beginners Specifies:
It has a diameter 5.5 cm

It's net weight of about 2.1KG.

Can carry 100 KG

50 x 30mm HR 99A PU wheels

The deck measures 

31" x 8"

4mm riser pads

99A bushings

It includes a High-performance wheel trucks  which make it more flexible. 

This is very soft PU bushings are used as bushings. Here , they use  ABEC-7 bearings .
This Package Includes  
One PRO Complete Skateboard
You May Check It Out : Soccer Shin Protector Pad To Secure Leg

Tips:
The longboard and the short board are the two primary varieties of skateboards.
The Double Kick Standard Skateboards for Kids shape is also technical since tricks need a concave skateboard.
Short boards are mostly utilized for doing tricks and skating at skate parks.
Whereas longboards are often quicker and more frequently It uses for cruising and racing.
Be Maskura Fit
Our Happy Hoopers
30 Minutes Daily Fun Workout
The smart hula hoop counts your burned calories, tracks how long you work out, and records other vital information.
Easy Installation Process
Our Smart Weighted Hula Hoop has a carefully planned design with 27 knots placed in hoop's circumference.
27 Detachable Knots
Our Smart Weighted Hula Hoop has a carefully planned design with 27 knots placed in hoop's circumference.
Let customers speak for us
👍
Great for beginners, genuinely have had so much fun with it
Good board for kid getting started
Our son wanted a skateboard for his birthday and we came across the good reviews and nice designs. We had purchased one for our daughter a few months back and came back for the price point for a good board for child.
A budget friendly excellent product
In all honesty, this product was a fantastic find. I wanted to purchase a beginner skateboard because I was attempting to get into skateboarding. I was genuinely amazed by how nice this skateboard was for the price because I didn't want to spend more on my first skateboard. The skateboard has been in my possession for three months and has held up nicely despite practically daily use. I'd advise it for inexperienced skaters like myself. Ideal if you lack the funds to purchase a skateboard from Maskura.
An excellent product
It was bought for my son. He adores it. The other one I'll purchase for Christmas. Fantastic work, guys!
Happy to use it
For my teenage daughter, I purchased this. It arrived quickly. Both the quality and appearance are excellent. The board performs admirably. My child enjoyed racing down the street at the park because it is effective on all surfaces. She had another board that she had to jump off of or fall off every time she encountered a pebble or break in the sidewalk. Using her new board makes me feel much safer about letting her ride. She adores it. We cherished it so much that I purchased a second one for my other child.Purchase this fantastic board  with a good price.
Shark Shaver Pro - Platinum Electric Skull Shaver For Head & Face
Best Electric Men's Shaver