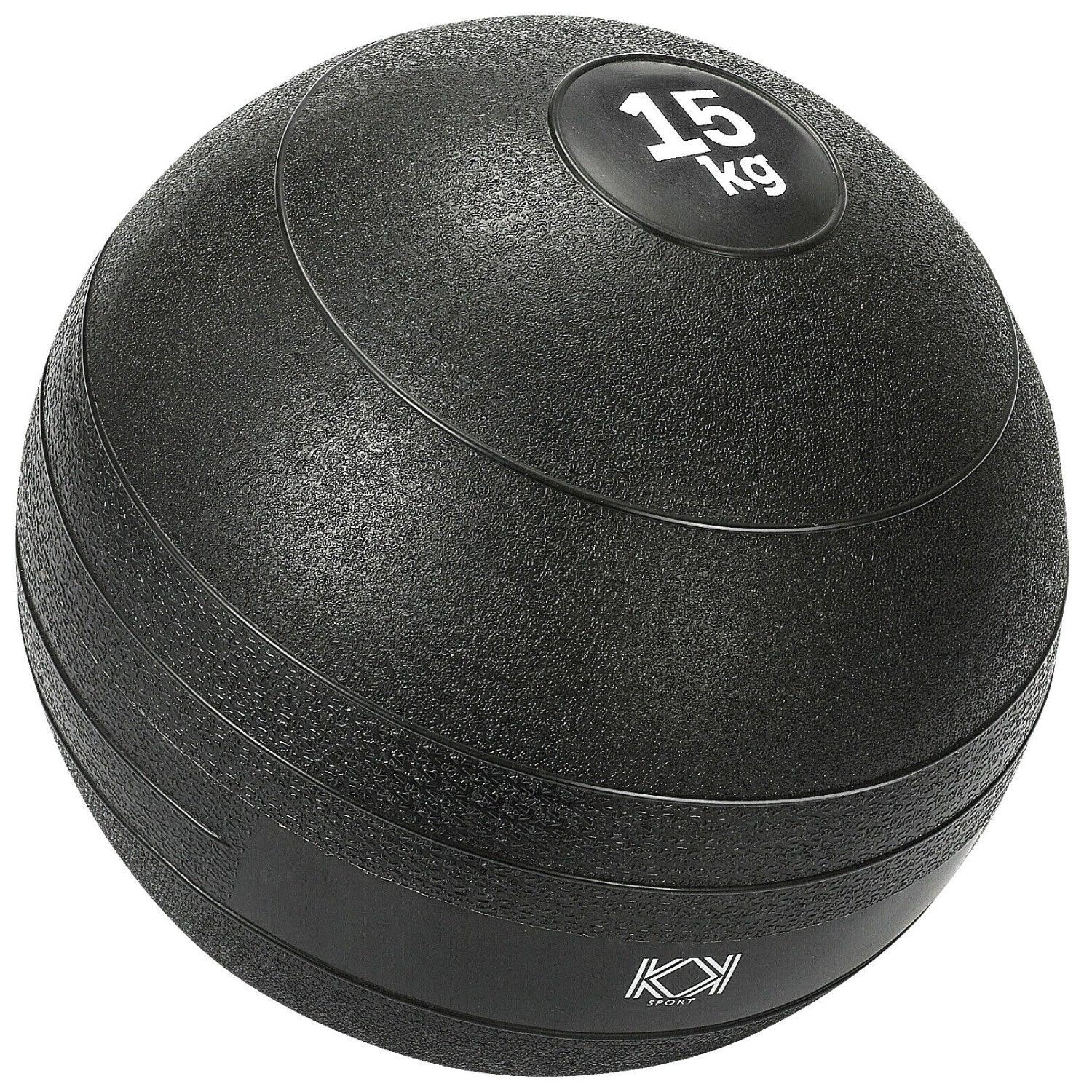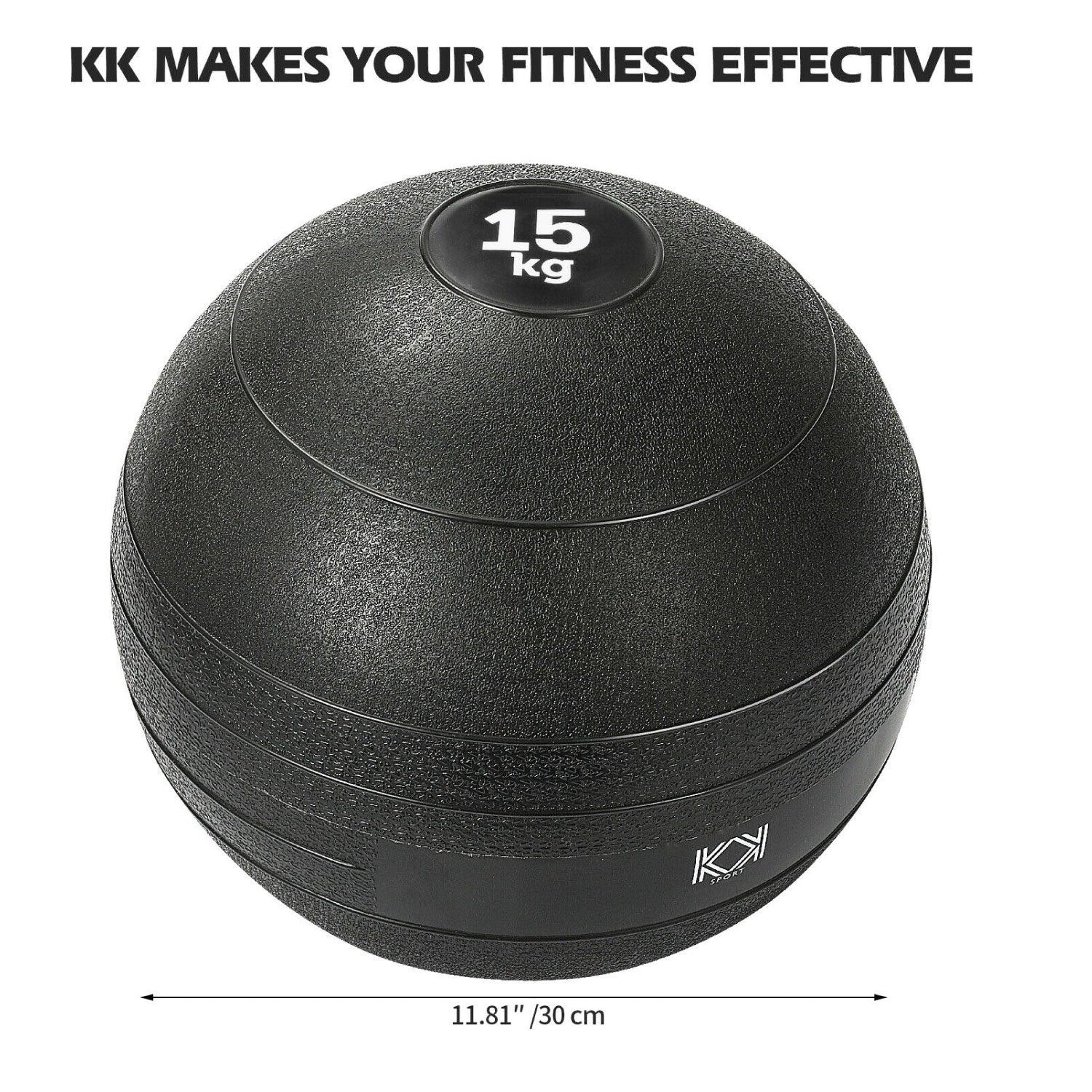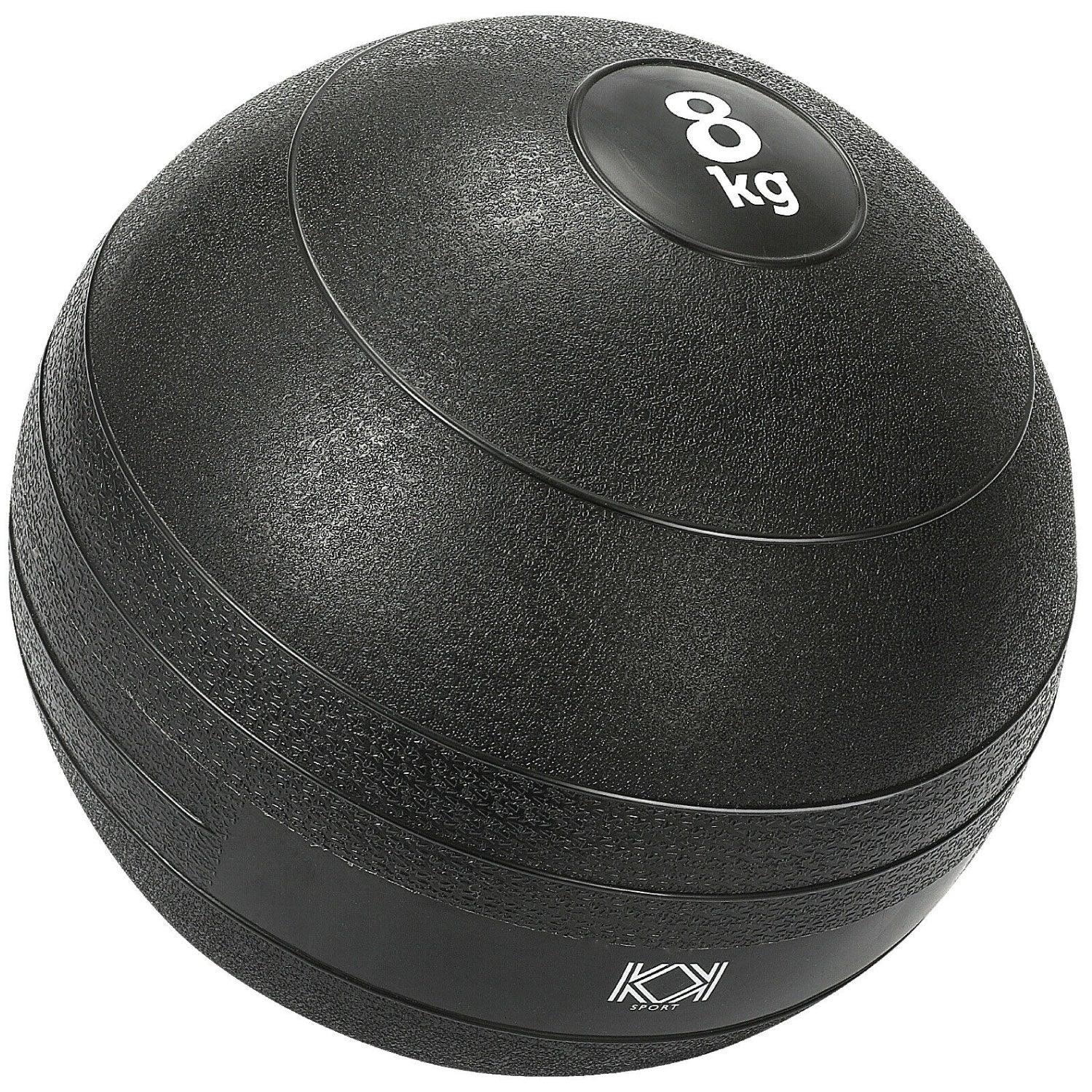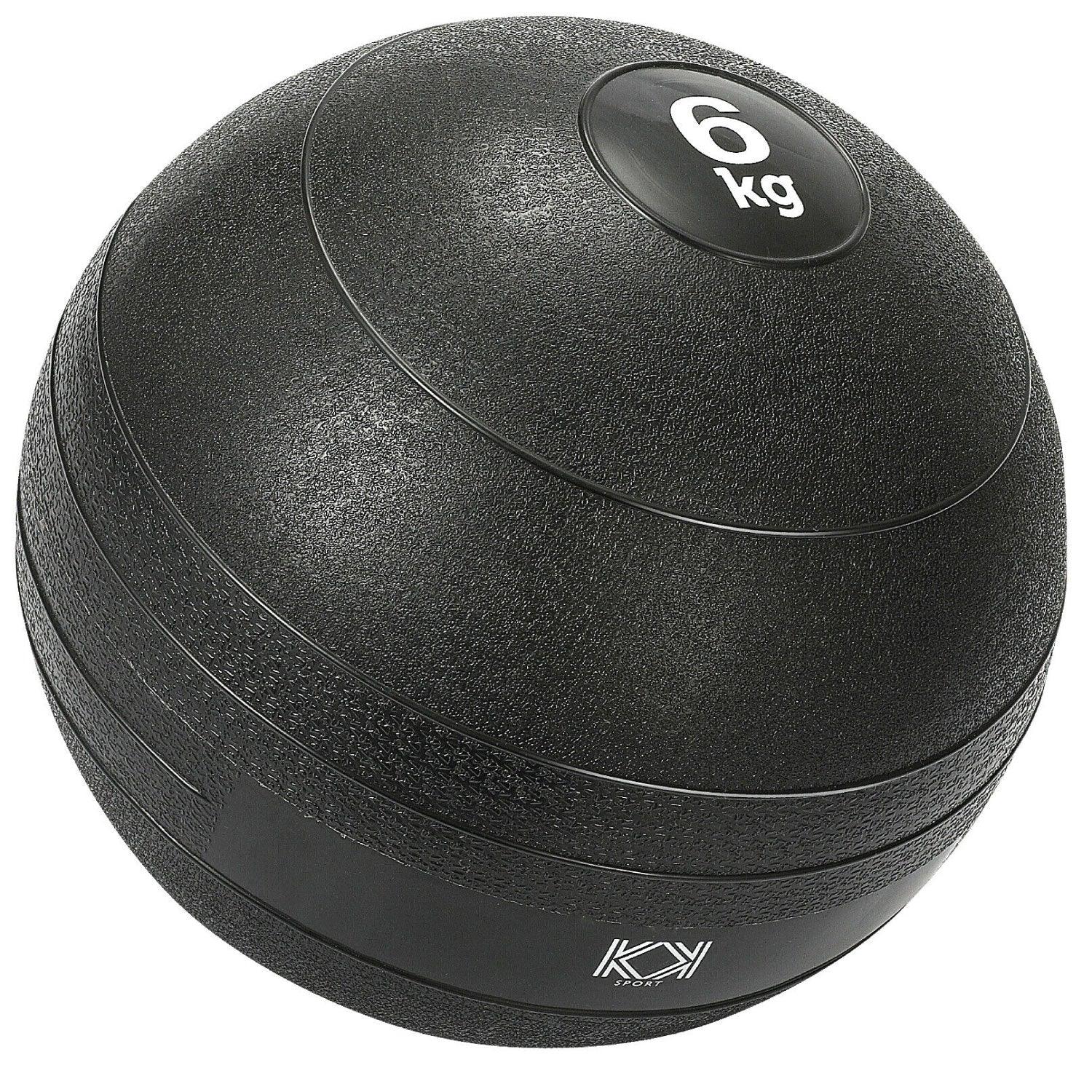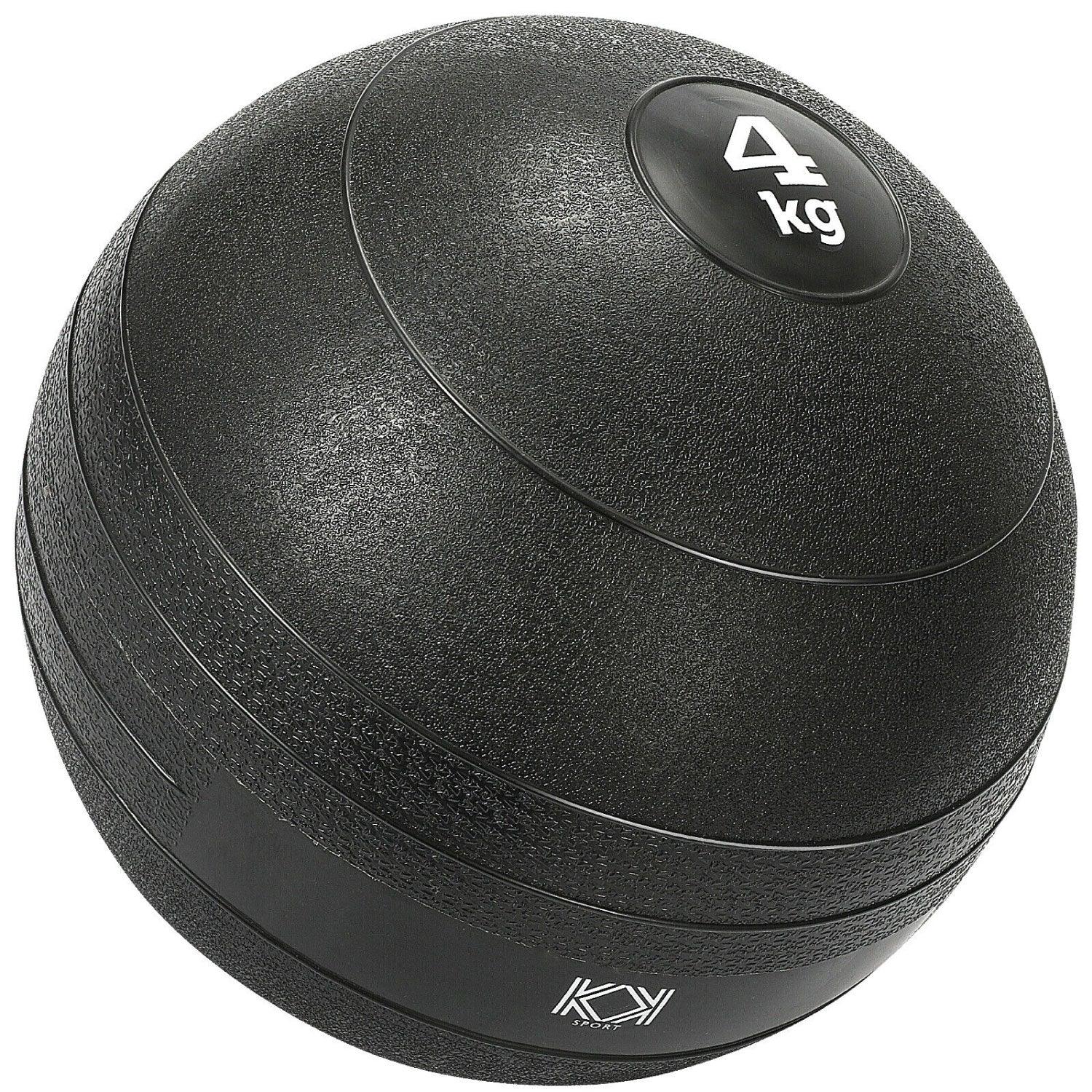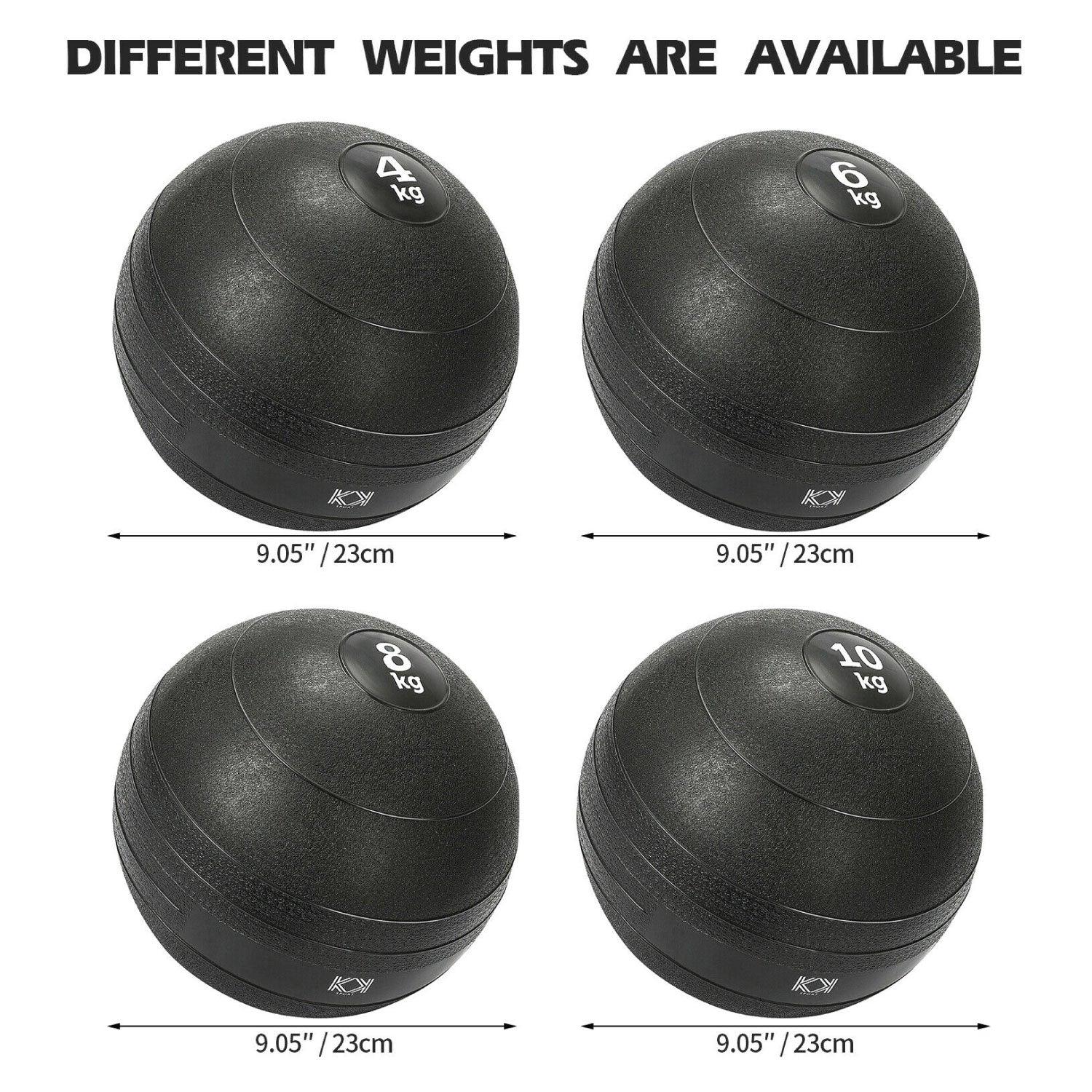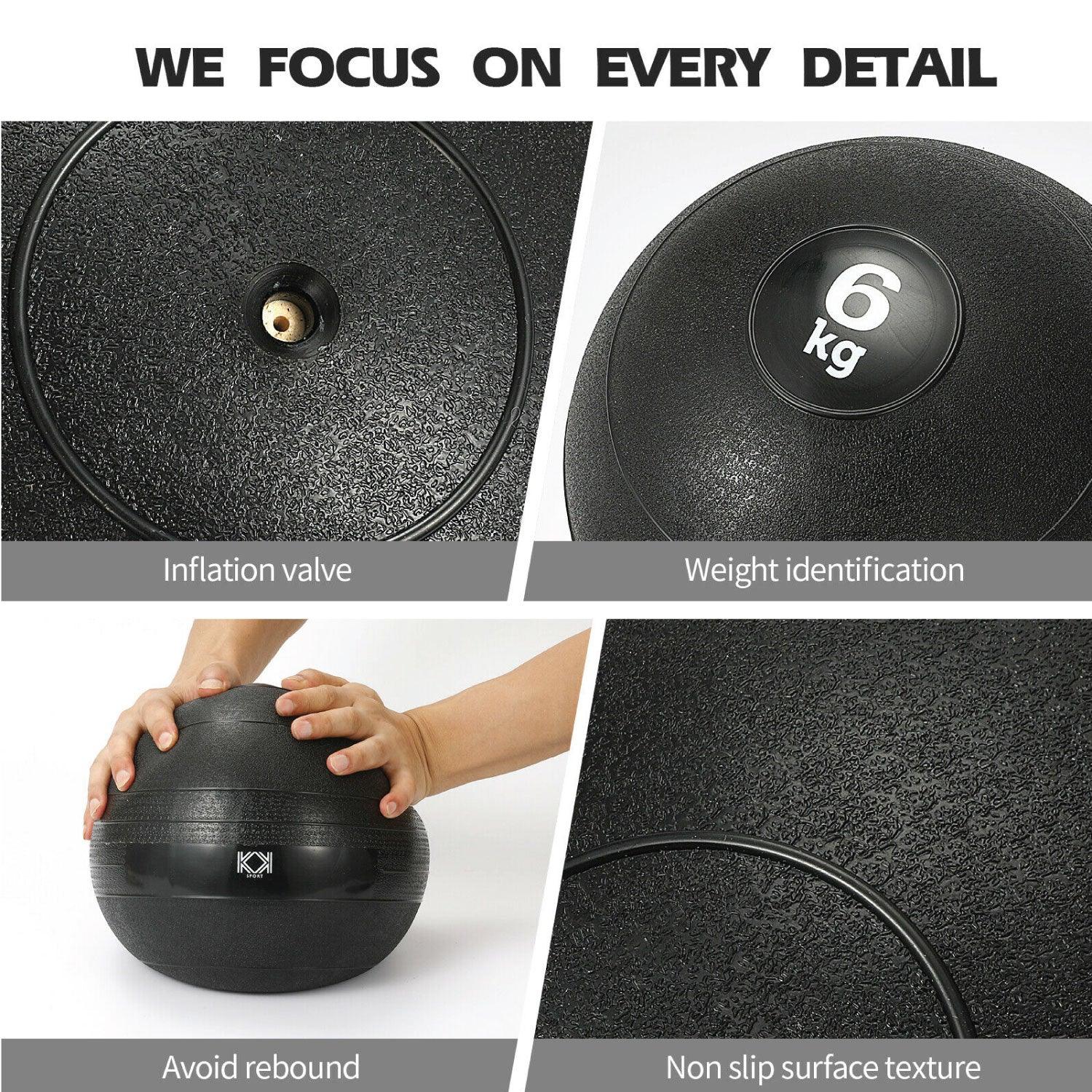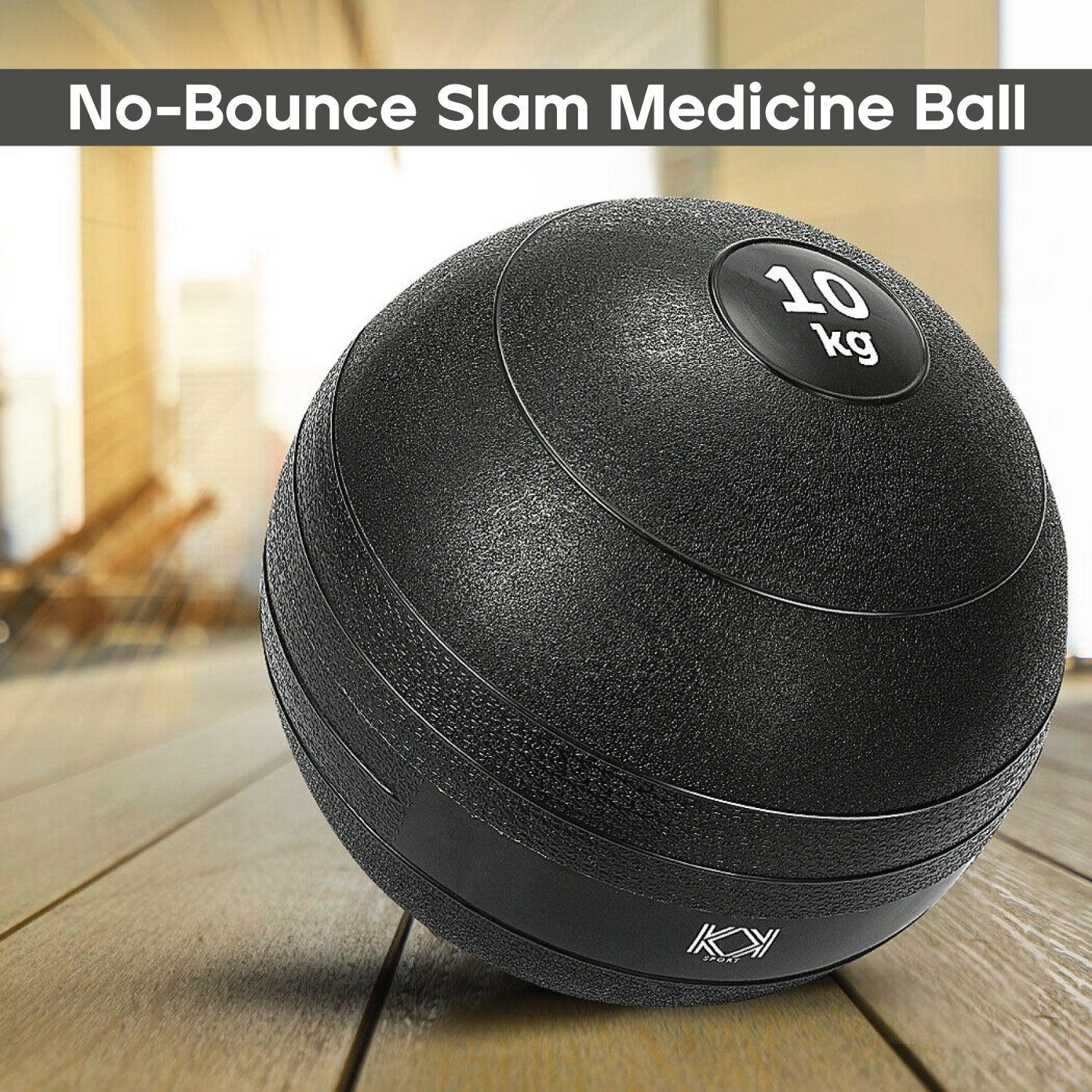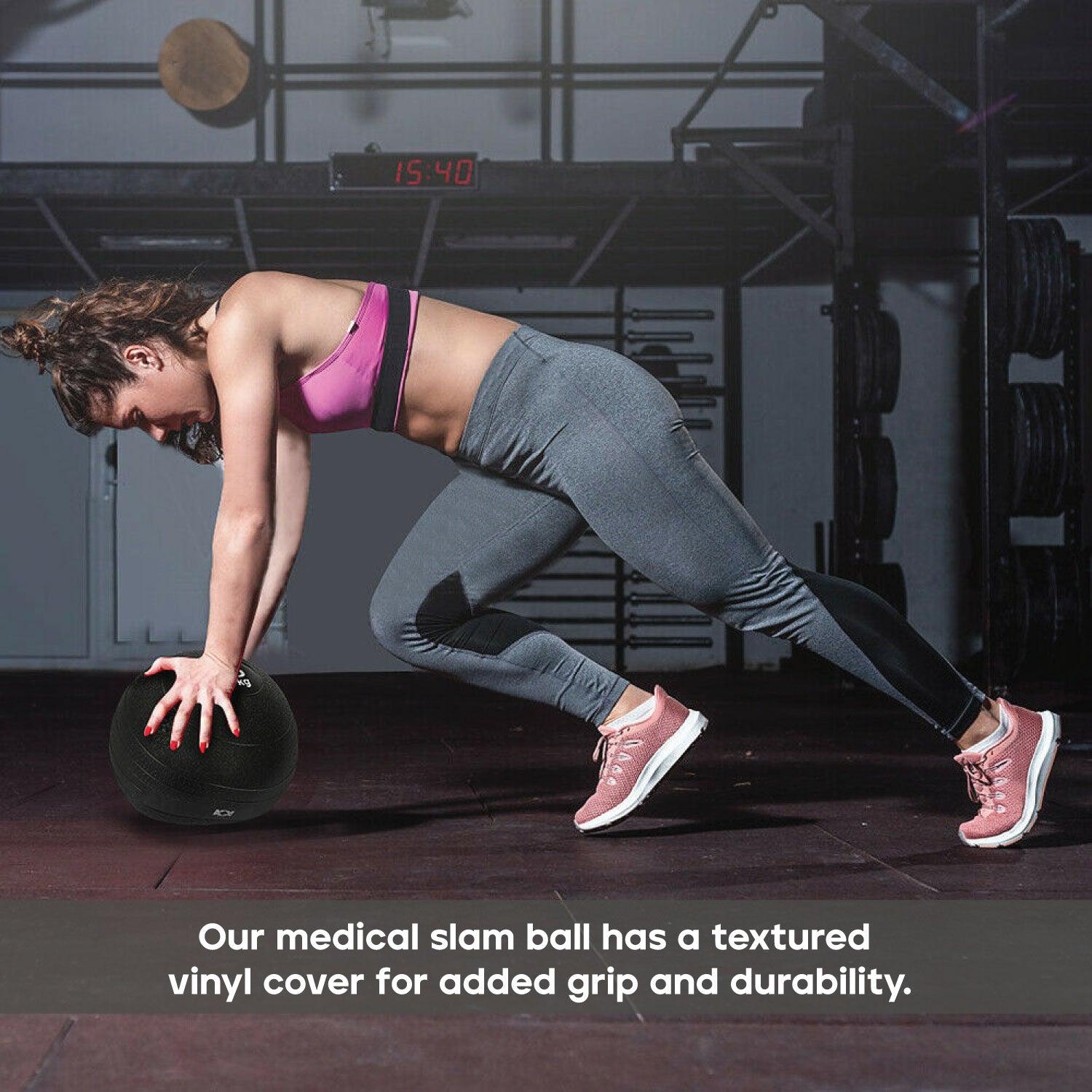 Slam Medicine Ball - No-Bounce Slam Medicine Ball | Heavy Duty, Durable | Functional Strength Training, Home Gym, Fitness Exercise, Weight Lifting

About Slam Medicine Ball
Slam Medicine Ball, One of the greatest sports equipment suppliers, offers excellent, durable, and inexpensive goods to help you stay fit, healthy, and active. You can provide the tools you need to lead a healthy lifestyle by offering a wide variety of gym items, including barbells, kettlebells, dumbbells, workout mats, weight plates, and more.

Our Medicine Slam Balls have features and advantages that make them well worth your money.
You're in Good Hands:  
One of the best online sporting goods retailers offers high-quality, reliable, and reasonably priced products to keep you active, healthy, and fit.
Built to Last Year:
Our medical slam ball has a textured vinyl cover for added grip and durability. It also has a no-bounce design for slamming on flat surfaces. It is a wonderful option for any fitness program. 
Multi-use Slam Medicine Ball:
Using a medicine ball can help you improve your overall core strength, abs, shoulders, back, arms, and legs. Better overall exercise may help you work out muscles you weren't even aware you possessed.
Slam Medicine Ball Fitness Programs GIFT:
Everyone knows someone who values being active and healthy. Why, therefore, not provide them with such helpful instruments to aid them? They will adore our smash balls, and you are welcome to use one. 
 
Please Note:
The second picture displayed may reflect the whole product line or be used just for demonstration; it may not accurately depict the selected weight and number.
Advantages of Medicine Ball Exercises
Boost metabolism and fat reduction.
Improve strength, endurance, posture, balance, sleep, mood, and energy levels.
Improve confidence.
Increase "functional strength." Strong and healthy bones.
Prevent cardiovascular illnesses.
Slam Medicine Ball Features:
Exclusive tire-style grip pattern;
Fitness Slam Ball; non-bounce;
Designed for repetitive slamming on firm surfaces.
Additional grip is provided by the black textured vinyl cover, which is packed with sand to keep the ball from rolling about while in use.
This accessory is ideal for ab exercises and core training.
Additionally, it is excellent for boxing, wrestling, and MMA training.
10-kilogram slam balls with a 24 cm diameter are available. Please note that you are only buying one of the specified sizes. 
Condition: A brand-new, unused, unopened and undamaged item
Material: Rubber
Type: Medicine Ball
Color: Black
Sport/Activity: Ab Training, Fitness Bootcamp, Crossfit, HIIT, Gym & Training, Running & Jogging, Weight Lifting
Features: Non slip, Inflatable

Be Maskura Fit
Our Happy Hoopers
30 Minutes Daily Fun Workout
The smart hula hoop counts your burned calories, tracks how long you work out, and records other vital information.
Easy Installation Process
Our Smart Weighted Hula Hoop has a carefully planned design with 27 knots placed in hoop's circumference.
27 Detachable Knots
Our Smart Weighted Hula Hoop has a carefully planned design with 27 knots placed in hoop's circumference.
Let customers speak for us
Works my entire body in minutes
This medicine ball is meant for slamming, and slam I do! Just a few minutes a day with this ball working on power throws, overhead slams and catching has transformed my workouts. I can feel my core, arms, shoulders and legs working together to stabilize and generate force.
Love this slam ball
This does not bounce, you will squat down to grab it. Does the trick and I use it daily.
A High-quality piece of equipment. Recommended
The slam ball is a high-quality piece of equipment that's really helped me to take my fitness to the next level. It's a must-have for anyone serious about their workouts.
Now I challenge myself in new ways
I love how the slam ball is designed to be thrown and slammed - it's a great way to switch up my workout routine and challenge myself in new ways.
Relieve stress and blow off
The slam ball is a great way to relieve stress and blow off some steam at the end of a long day. It's a challenging workout that's also really cathartic.
Shark Shaver Pro - Platinum Electric Skull Shaver For Head & Face
Best Electric Men's Shaver