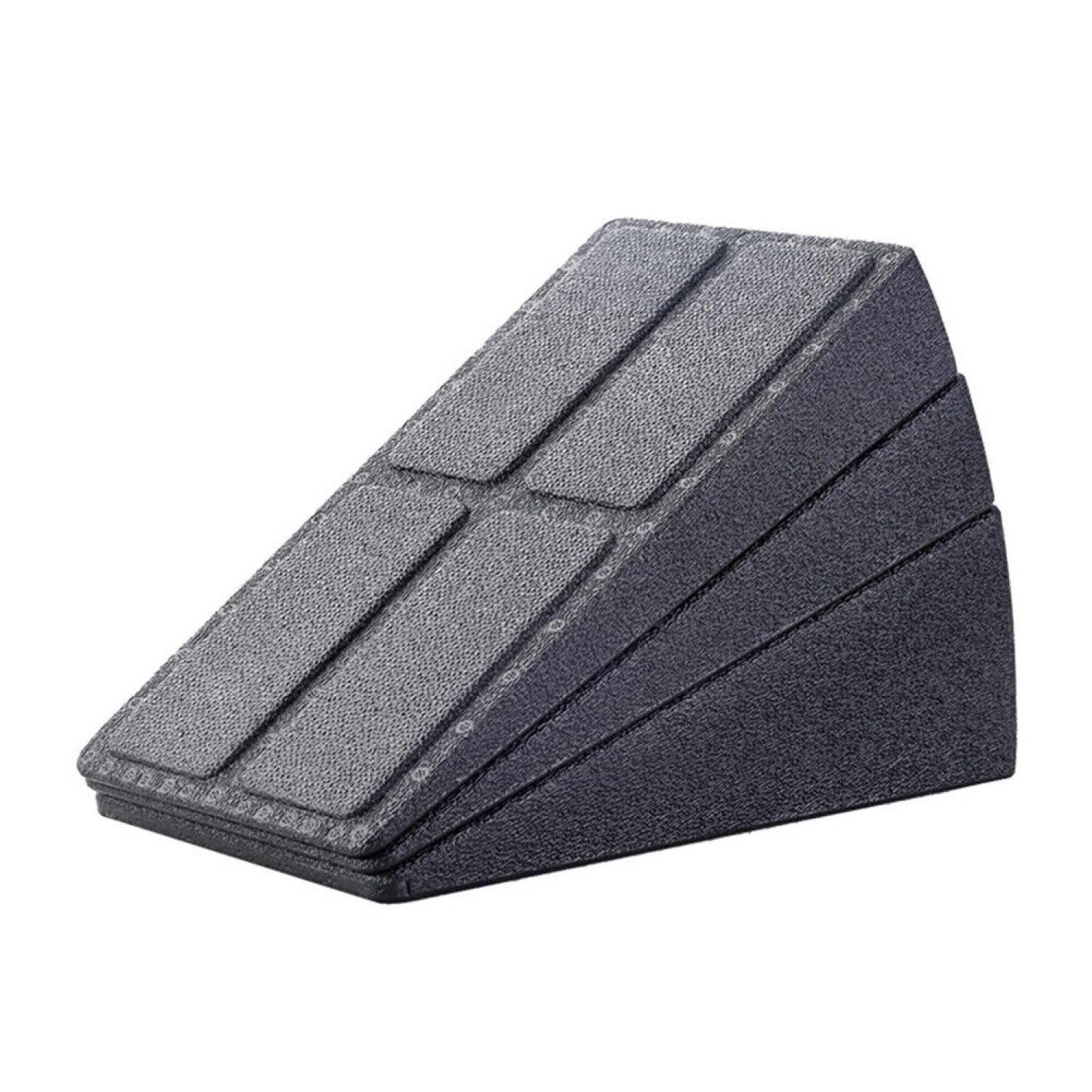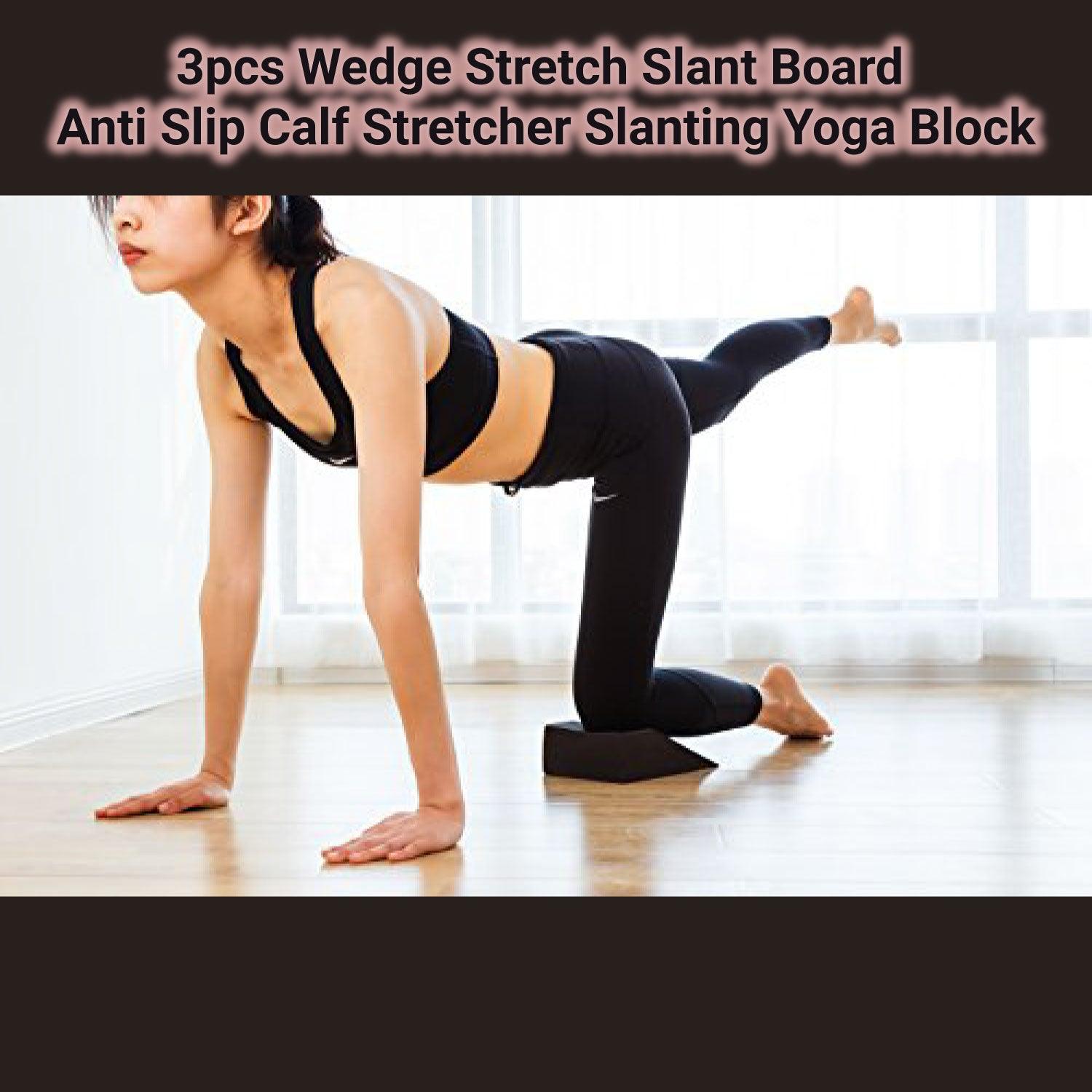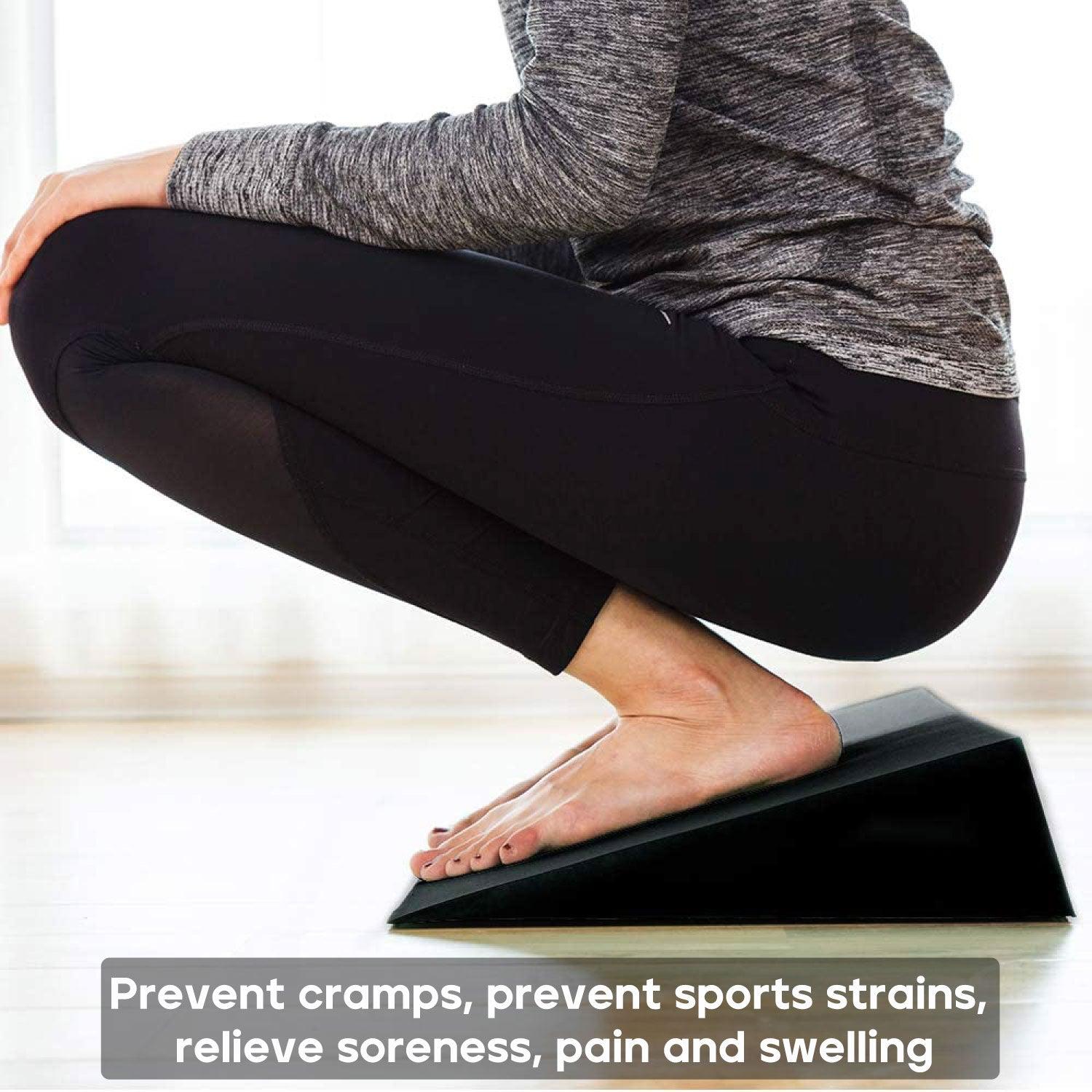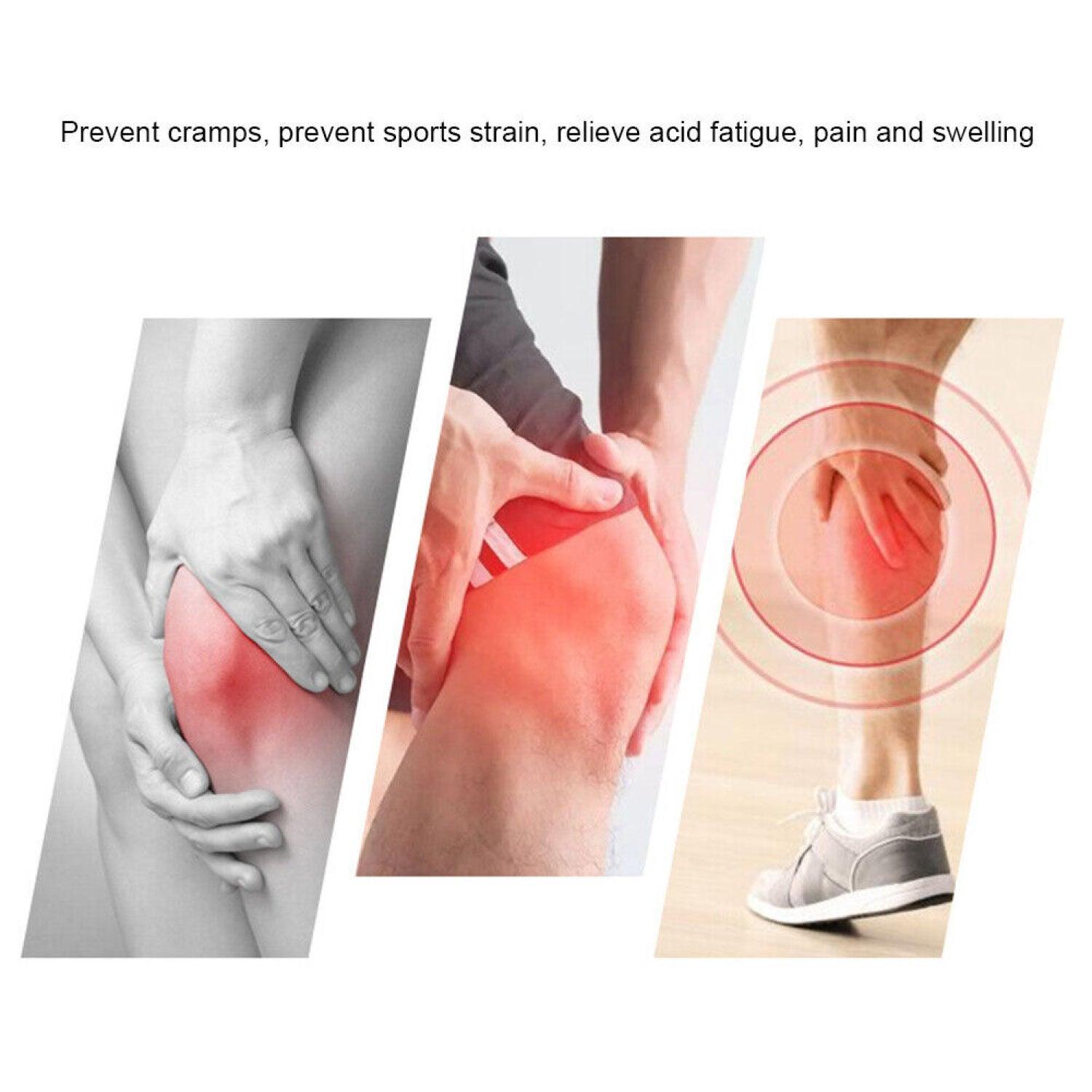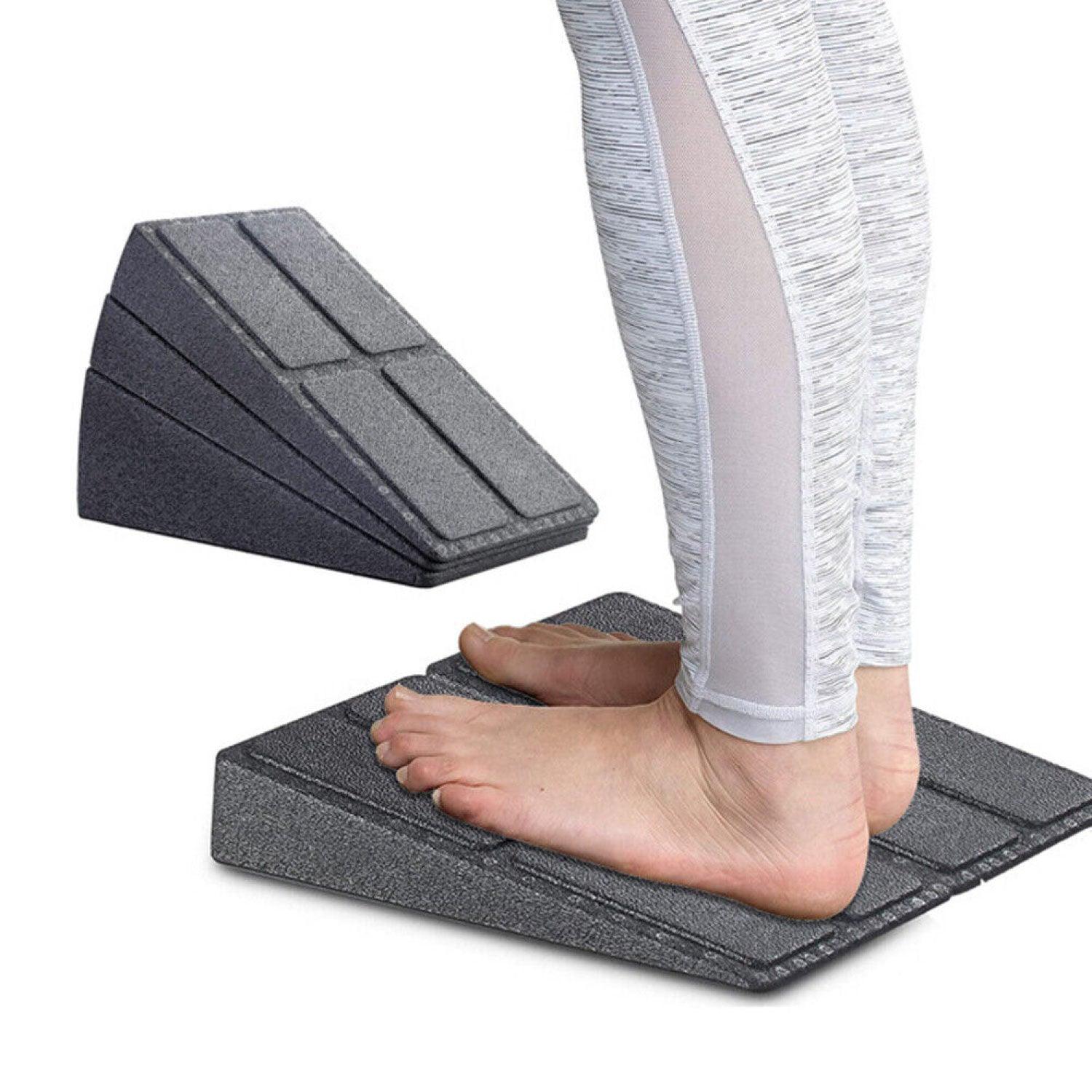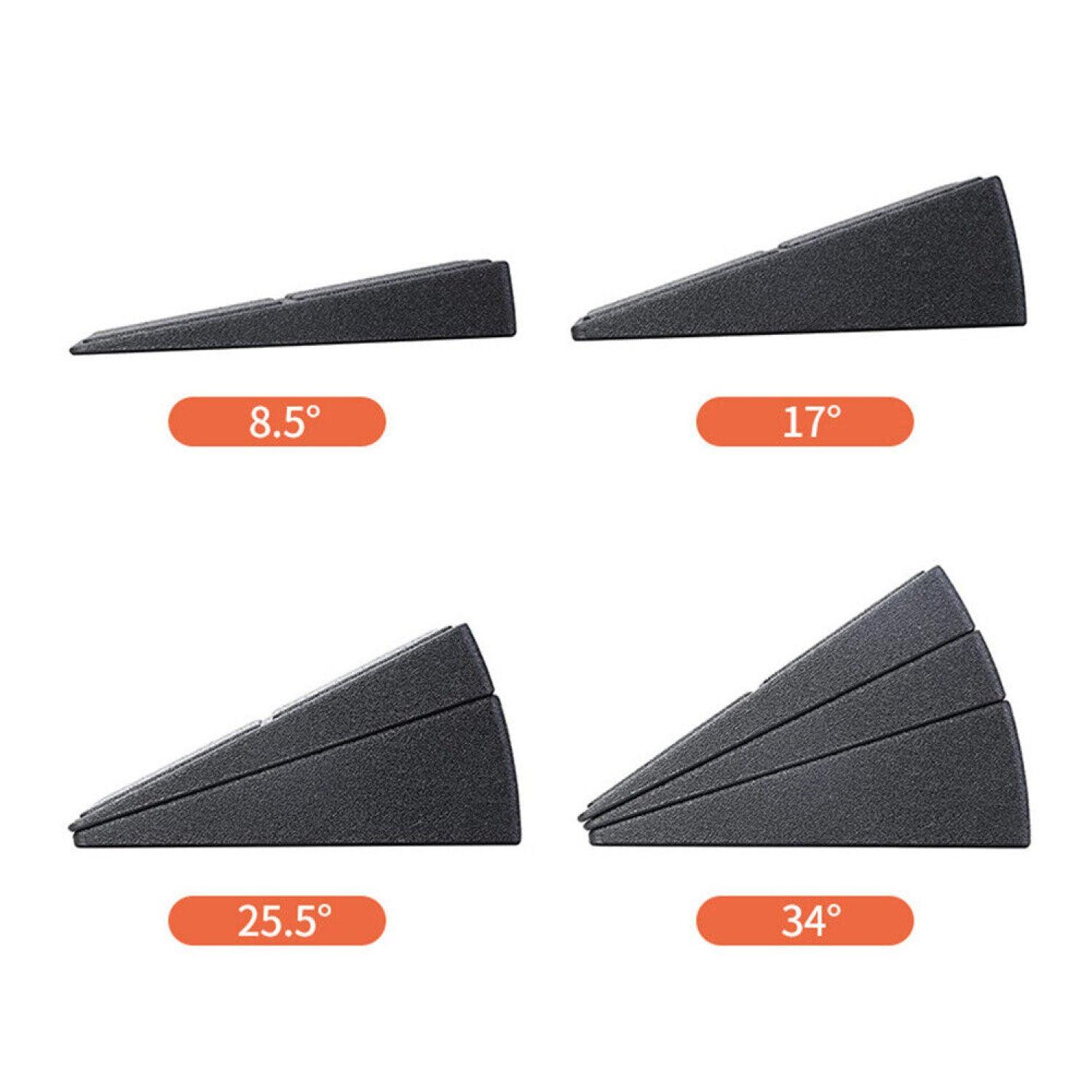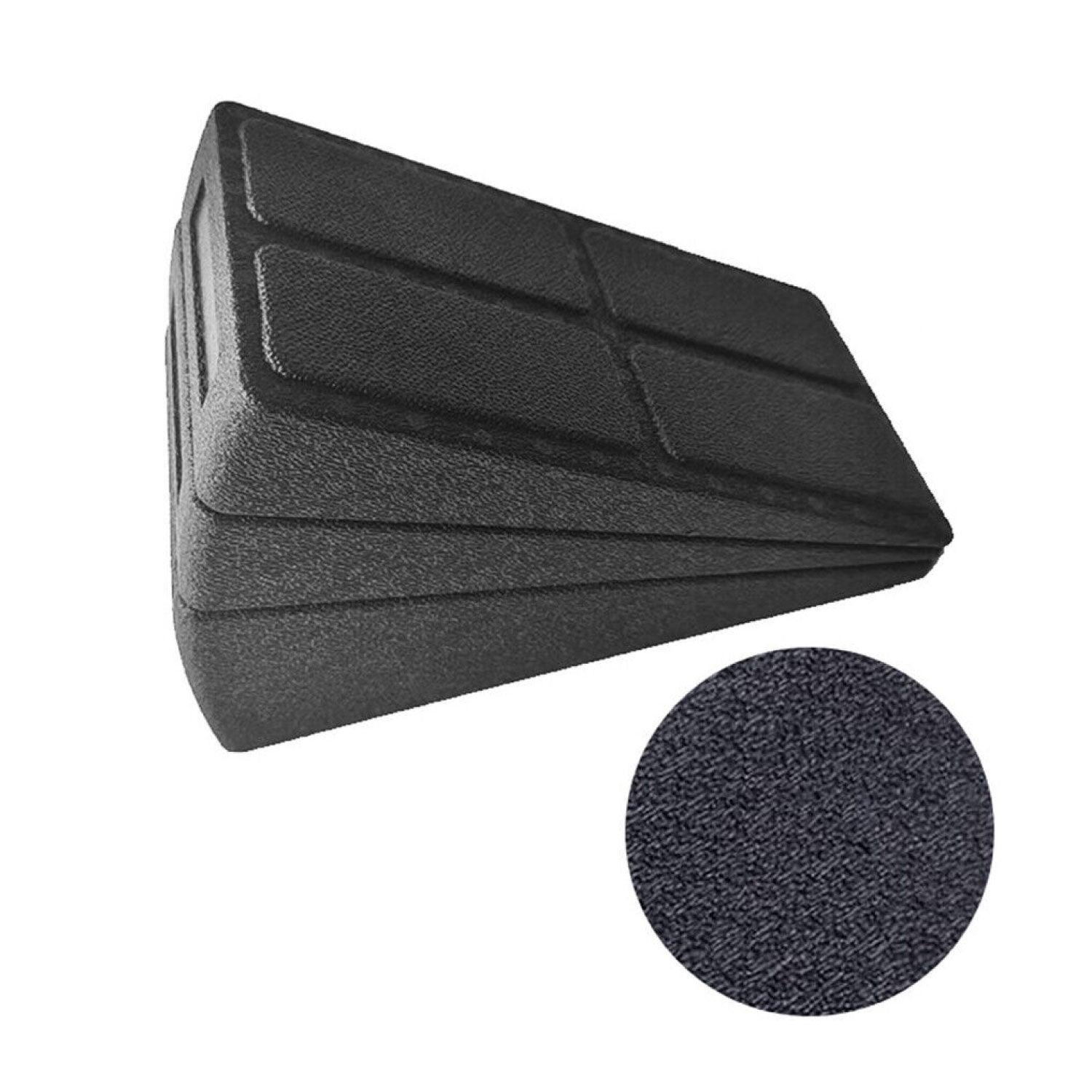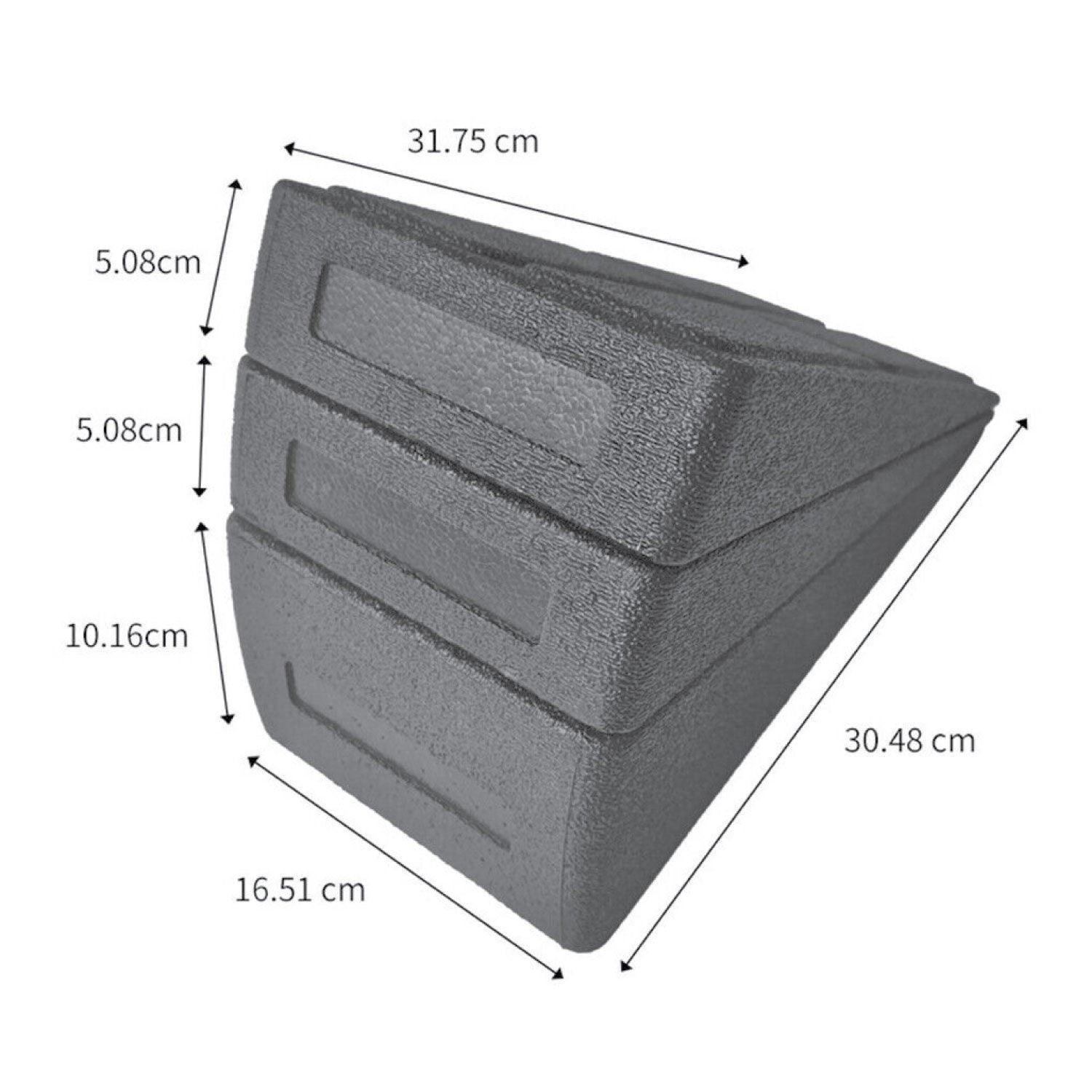 Slant Board for Calf Stretching - Calf Stretcher Slant Board for Squats Wedge Block Incline Board for Physical Therapy, Achilles tendon

Slant Board for Calf Stretching Physical Therapy:
Our Slant Board for Calf Stretching helps with stretching to recover various Problems. It prevents plantar fasciitis,  Achilles tendon relief, calf muscle strains, shin splints, plantar fasciitis, Achilles and patella tendonitis.  As well as helping to relieve back pain and leg-related pains and injuries. Posture improvement and inflammation prevention. It relieves tension in the muscles, which often hurt after exercise.
Adjustable Slant Board for Calf Stretching:
Five adjustable positions and angles are available with our foot stretcher board: 8.5°, 17°, 25.5°, 34°, and 180°. Various angles may change  to suit your needs. Additionally, you may pick between simple and difficult angles to advance your training levels.
Durable and Lightweight Material -
made this  incline board for calf stretching with  EPP, a recyclable, non-toxic, odorless, and waterproof material.  That may disintegrate naturally. The calf stretcher weighs only 0.84 pounds, is portable, and supports 480 pounds for individuals standing. The wedge block may be use at home, at work, at the gym, or when practicing yoga.
Anti-Slip surface Design -
The surface of our calf stretcher board is made of non-slip forms and particles, and its easy-grip nature makes it possible to exercise safely and securely. We may workout board piece cannot slide down and can be kept safe thanks to the concave and convex design.  Which can lock the non-slip surface securely.
 Slant Board is Your First Choice for Exercise and Fitness:
100% Satisfaction Guaranteed. Our wedge stretch board has three Slant boards.  The dimensions of the two incline boards with an angle of 8.5° are 12.2 L x 6.3 W x 2.2 H, and the size of the incline board with an angle of 17° is 12.2 L x 6.3 W x 4.3 H. Warranty with a 360-day consumer guarantee. If you have any queries, don't hesitate to get in touch with us. 
Easy to Carry:  
The epp foam squat wedge block weighs 0.83 pounds. It is lightweight and won't take up much room. It may  use inside, outdoors, at the gym, and at home.
Light Weight and Comfortable: 
The 12.2 L * 6.3 W slant board surface is the right size to support your foot. The wedge board is strong enough to support up to 450 pounds. has made  with  high density EPP foam.
Safe and Secure: 
This Calf stretchers with concave backs and convex surfaces prevent falls by locking the incline board firmly in place. You may remove it and change the angles to suit your various training needs.
Be Maskura Fit
Our Happy Hoopers
30 Minutes Daily Fun Workout
The smart hula hoop counts your burned calories, tracks how long you work out, and records other vital information.
Easy Installation Process
Our Smart Weighted Hula Hoop has a carefully planned design with 27 knots placed in hoop's circumference.
27 Detachable Knots
Our Smart Weighted Hula Hoop has a carefully planned design with 27 knots placed in hoop's circumference.
Let customers speak for us
Just what I need
Just what I'm looking for, going to use them as feet rests when I'm sat at my desk so I can have them where my feet are actually positioned. Good stuff
Help to prevent injuries
Slant board for calf stretching is an effective and versatile tool for improving flexibility and relieving tension in the calf muscles
A must-have for calf stretching!
If you're serious about calf stretching, you need this slant board! It provides a deeper stretch and helps prevent injuries. I won't do calf stretches without it.
Great value for the price!
I was pleasantly surprised by the quality of this slant board, especially considering the affordable price. It's a great value and does the job well.
Love the non-slip surface!
The non-slip surface of this slant board makes it easy to use without slipping or sliding. It's a great safety feature.
Shark Shaver Pro - Platinum Electric Skull Shaver For Head & Face
Best Electric Men's Shaver