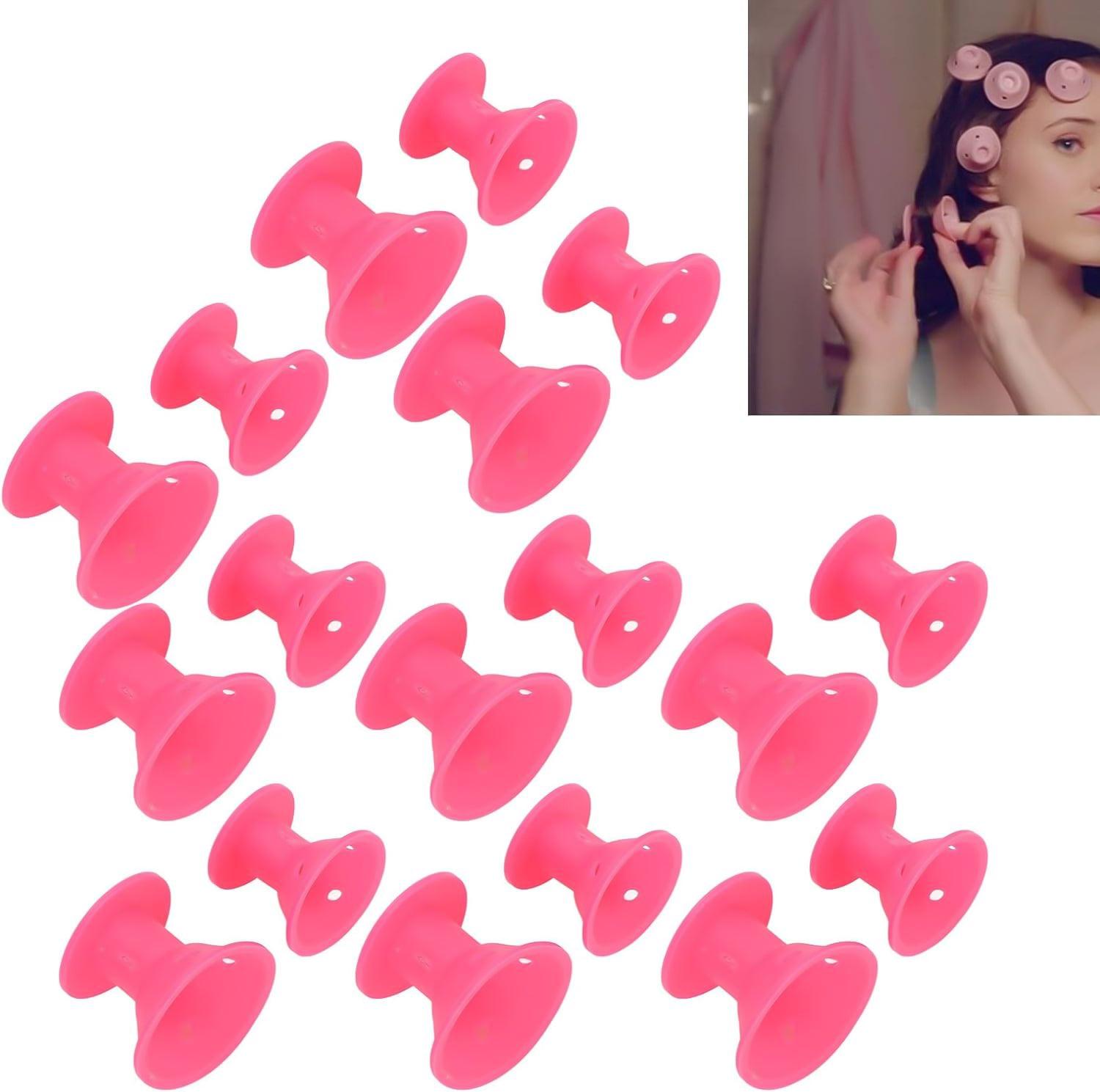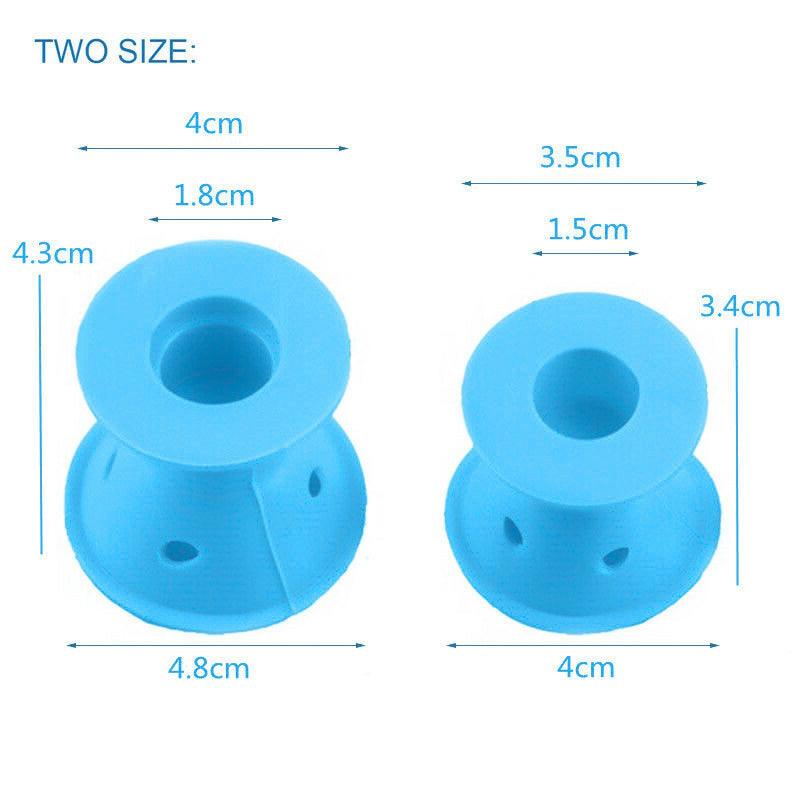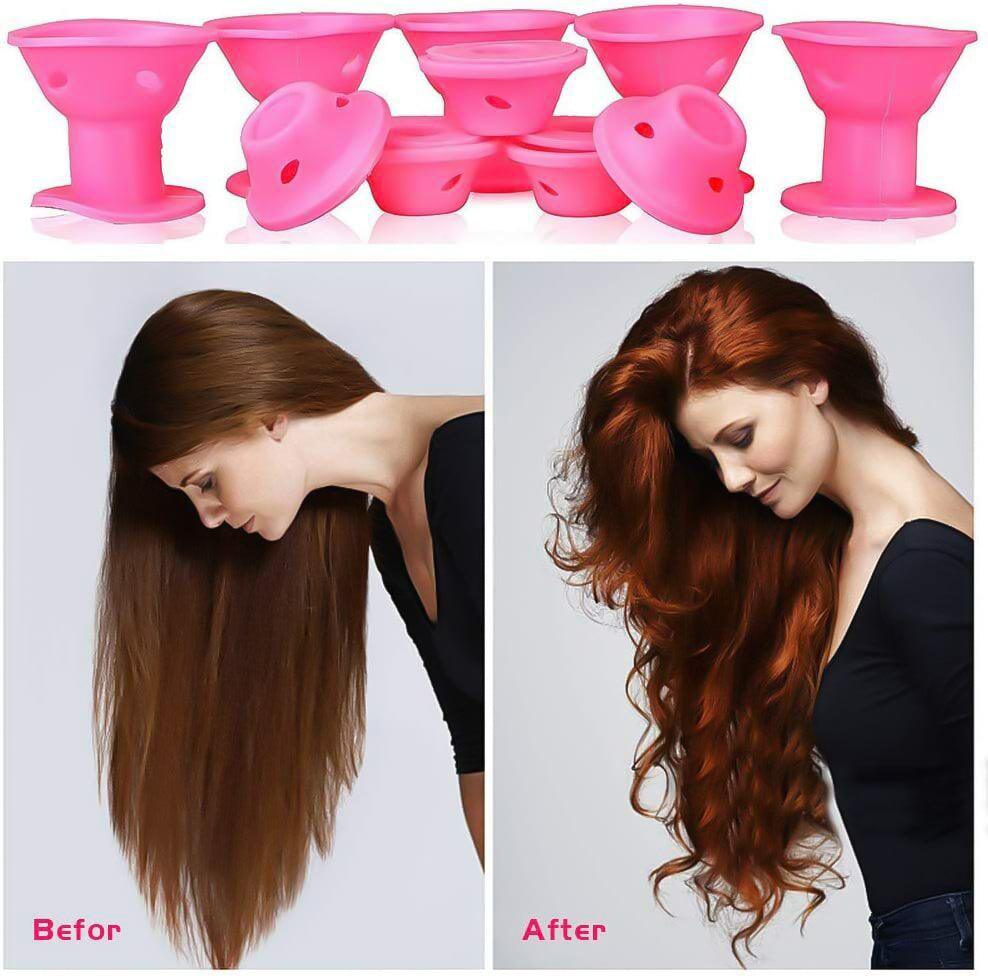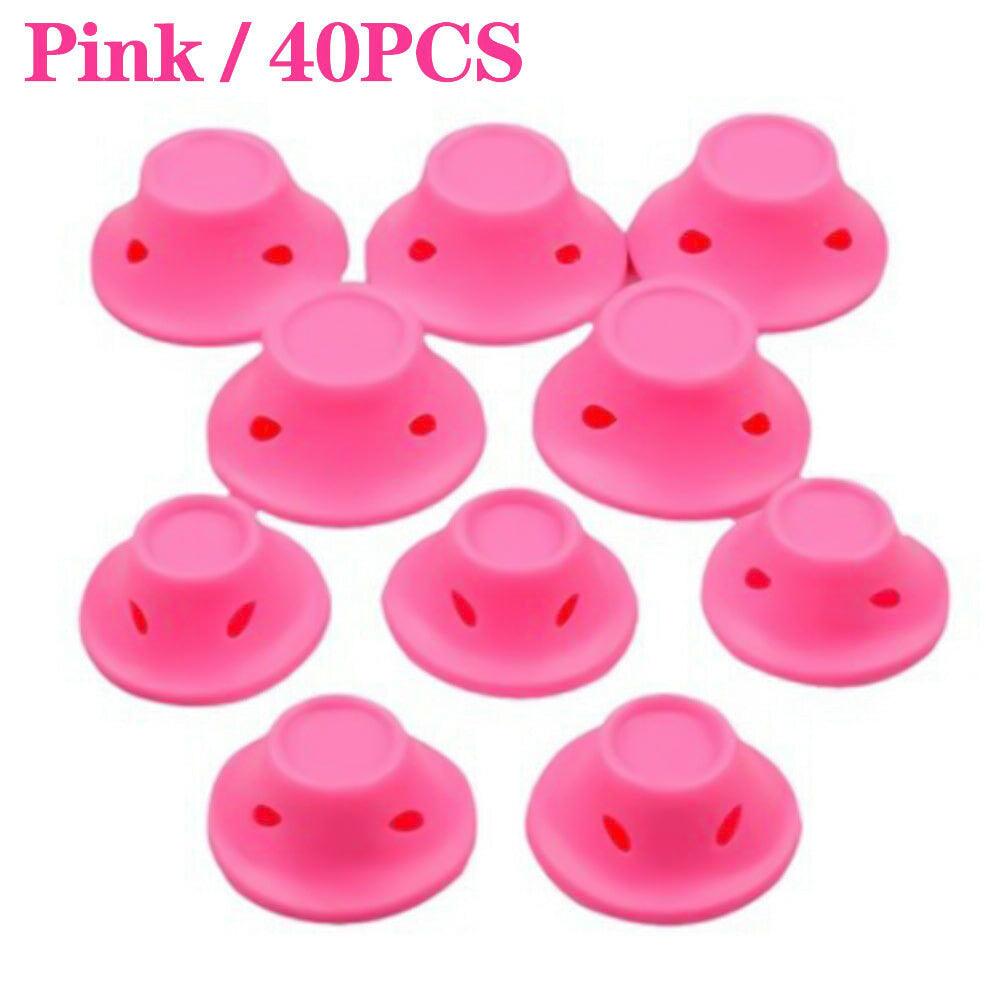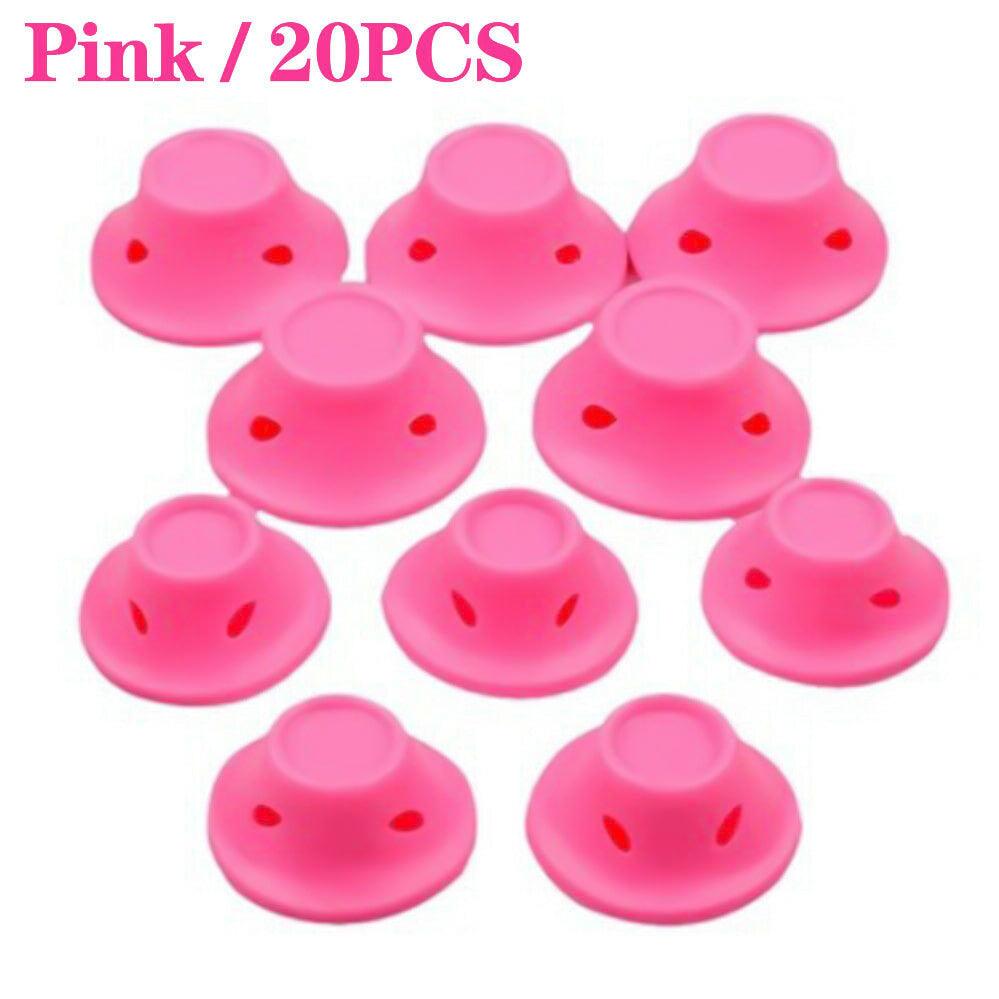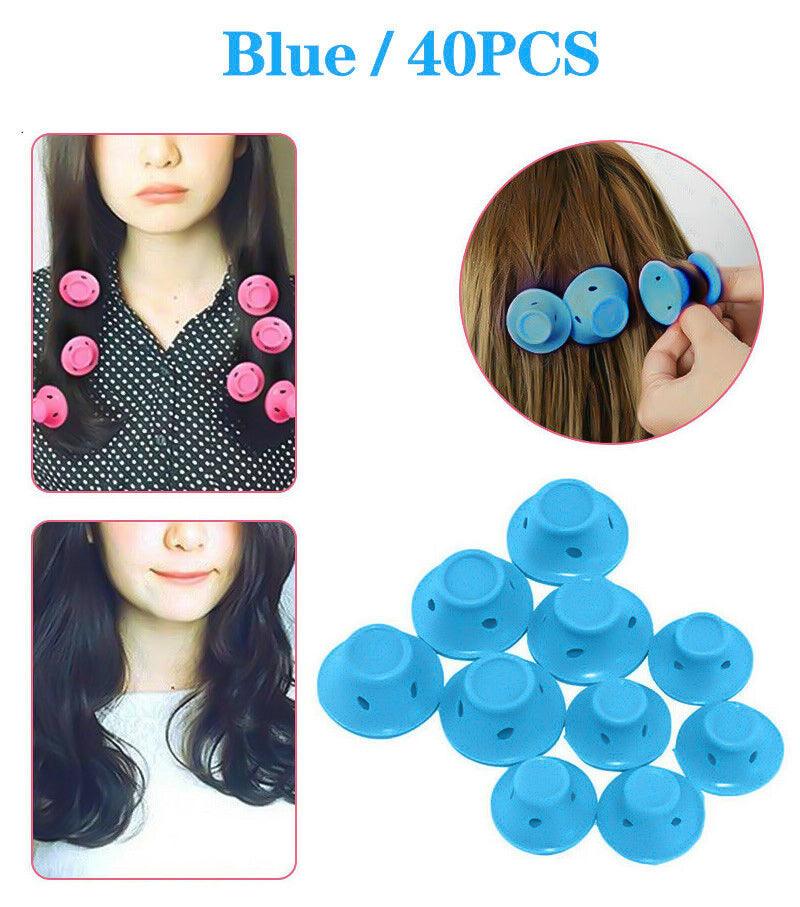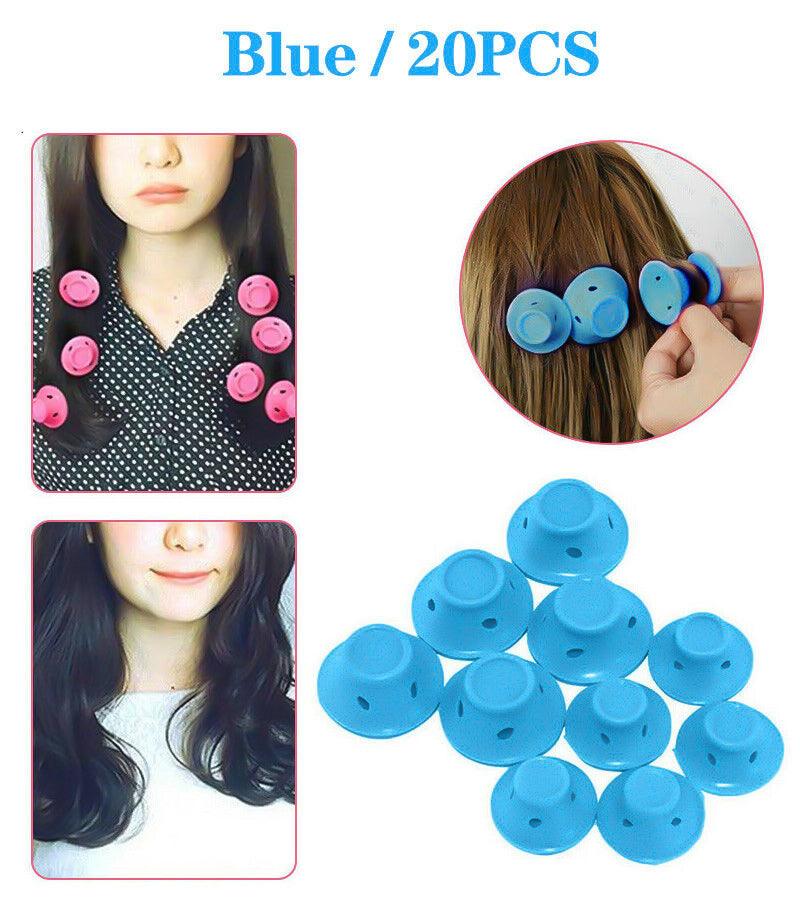 Spoolies Hair Curlers UK - 20/40PCS No Heat Silicone DIY Soft Magic Hair Curlers

About Spoolies Hair Curlers UK
Material: The spoolies hair curlers UK are made of silicone, which is a flexible and heat-resistant material. Silicone is gentle on the hair and helps to prevent damage and frizz while creating curls.
Design: The curlers are usually cylindrical or spiral-shaped, with a hollow center where you can wrap your hair around. They come in various sizes, allowing you to create different curl types and sizes.
Usage: To use the no-heat silicone curlers, start with slightly damp hair. Take a small section of hair and wrap it around the curler, starting from the ends and rolling upward toward the roots. Secure the curler in place using the provided clips or fasteners. Repeat this process for all the desired sections of your hair. Leave the curlers in for the recommended amount of time, which can vary depending on your hair type and the desired level of curl. Once the hair is set, carefully remove the curlers and style your hair as desired.
Benefits: The no-heat silicone curlers offer a heatless alternative to traditional curling methods, reducing the risk of heat damage to your hair. They are also lightweight and comfortable to wear, making them suitable for overnight use. The silicone material helps to create smooth and defined curls or waves while keeping the hair hydrated and reducing frizz.
Quantity: The set typically includes either 20 or 40 curlers, depending on the package you choose. Having a larger quantity allows you to curl more sections of your hair or create different curl sizes and styles.
You May Check It Out: Self Grip Rollers for Hair
Maintenance: The silicone curlers are reusable and easy to maintain. After use, remove any hair strands from the curlers and clean them if necessary.
Material: high-quality medical-grade soft silicone.
Color: Pink, Blue
Big roller size: 1.8cm(inner diameter), 4.8cm(outer diameter)
Small roller size: 1.5cm(inner diameter), 4cm(outer diameter)

40pcs (20 big size, 20 small size)/Set
Or
20pcs (10 big size, 10 small size)/Set

Be Maskura Fit
Our Happy Hoopers
30 Minutes Daily Fun Workout
The smart hula hoop counts your burned calories, tracks how long you work out, and records other vital information.
Easy Installation Process
Our Smart Weighted Hula Hoop has a carefully planned design with 27 knots placed in hoop's circumference.
27 Detachable Knots
Our Smart Weighted Hula Hoop has a carefully planned design with 27 knots placed in hoop's circumference.
Let customers speak for us
Shark Shaver Pro - Platinum Electric Skull Shaver For Head & Face
Best Electric Men's Shaver