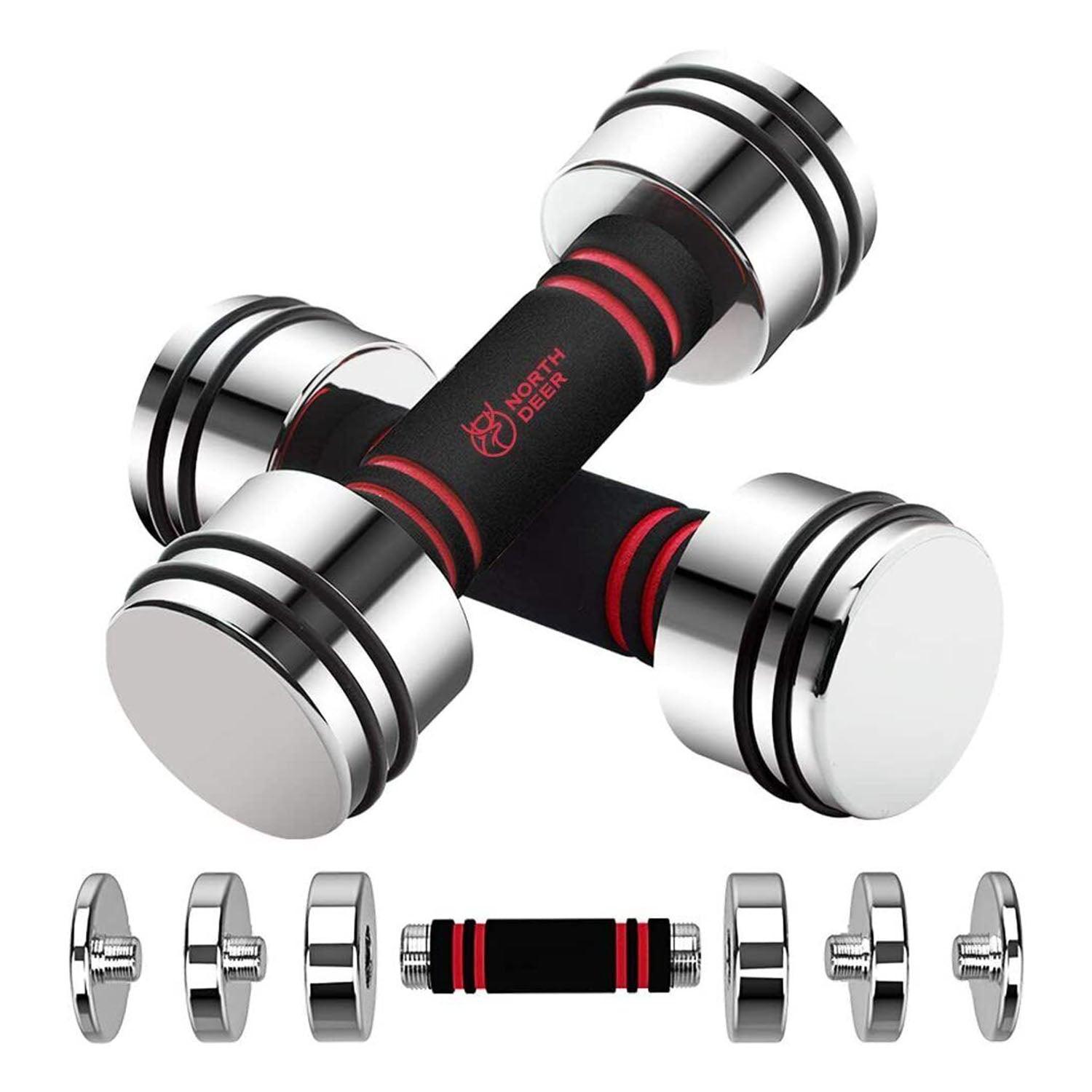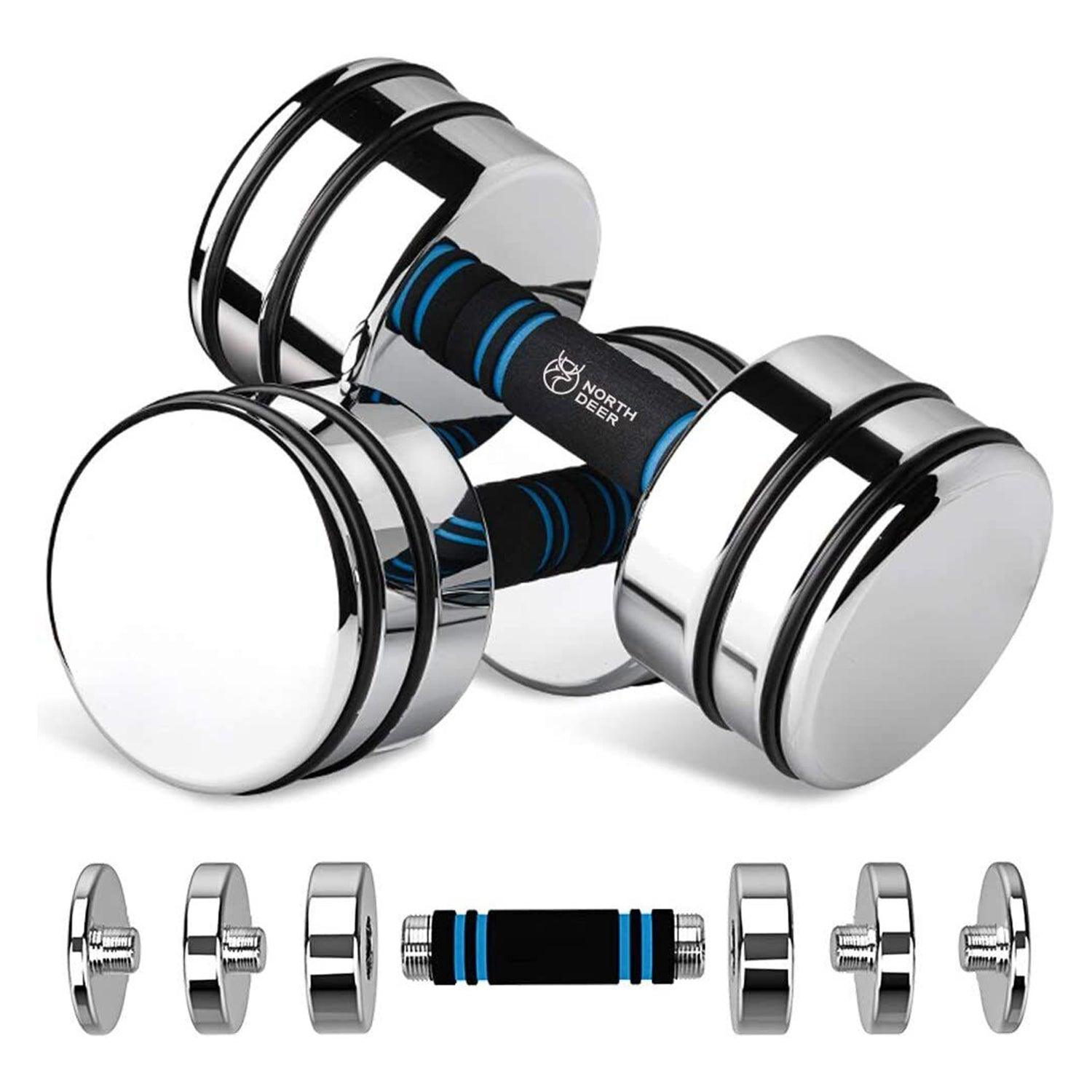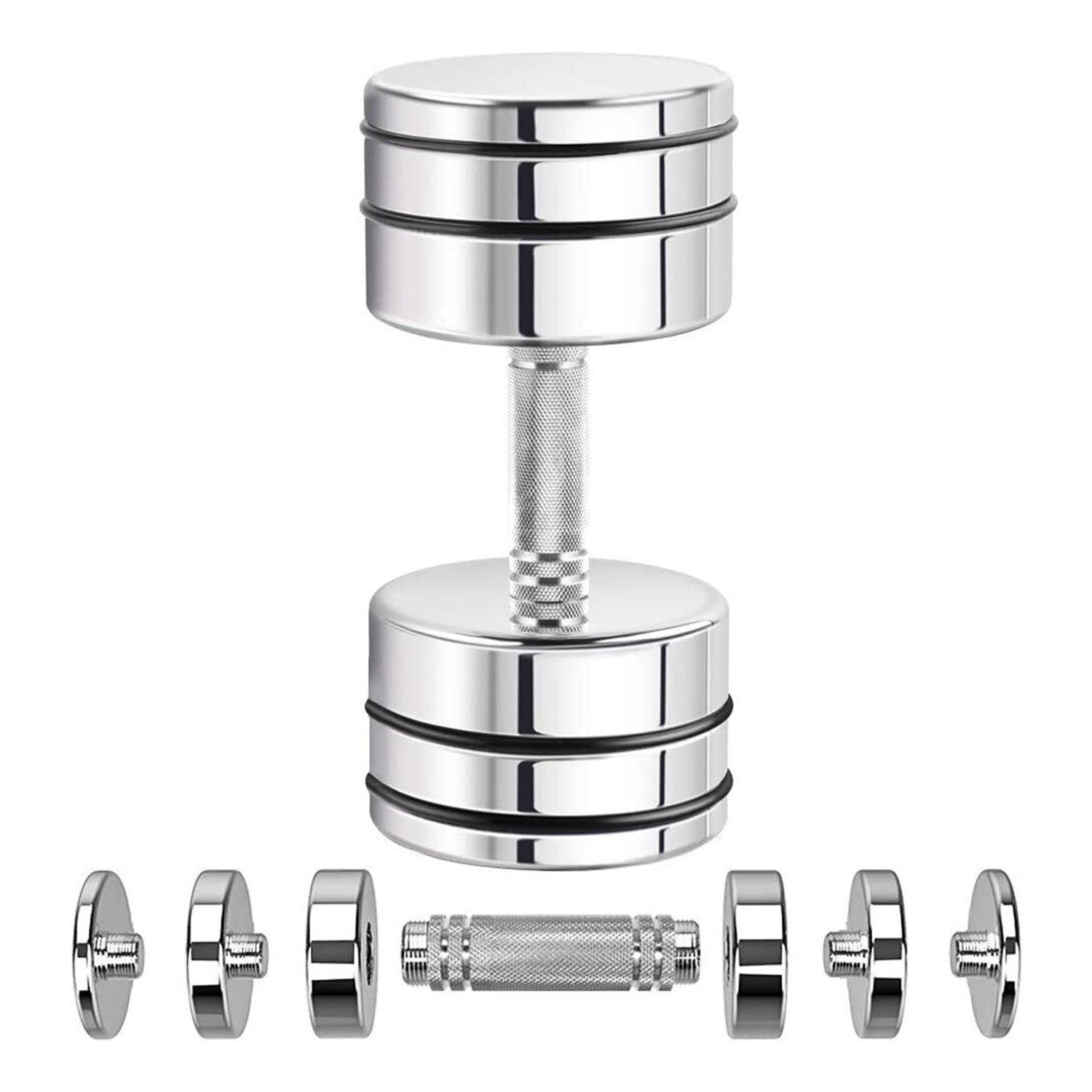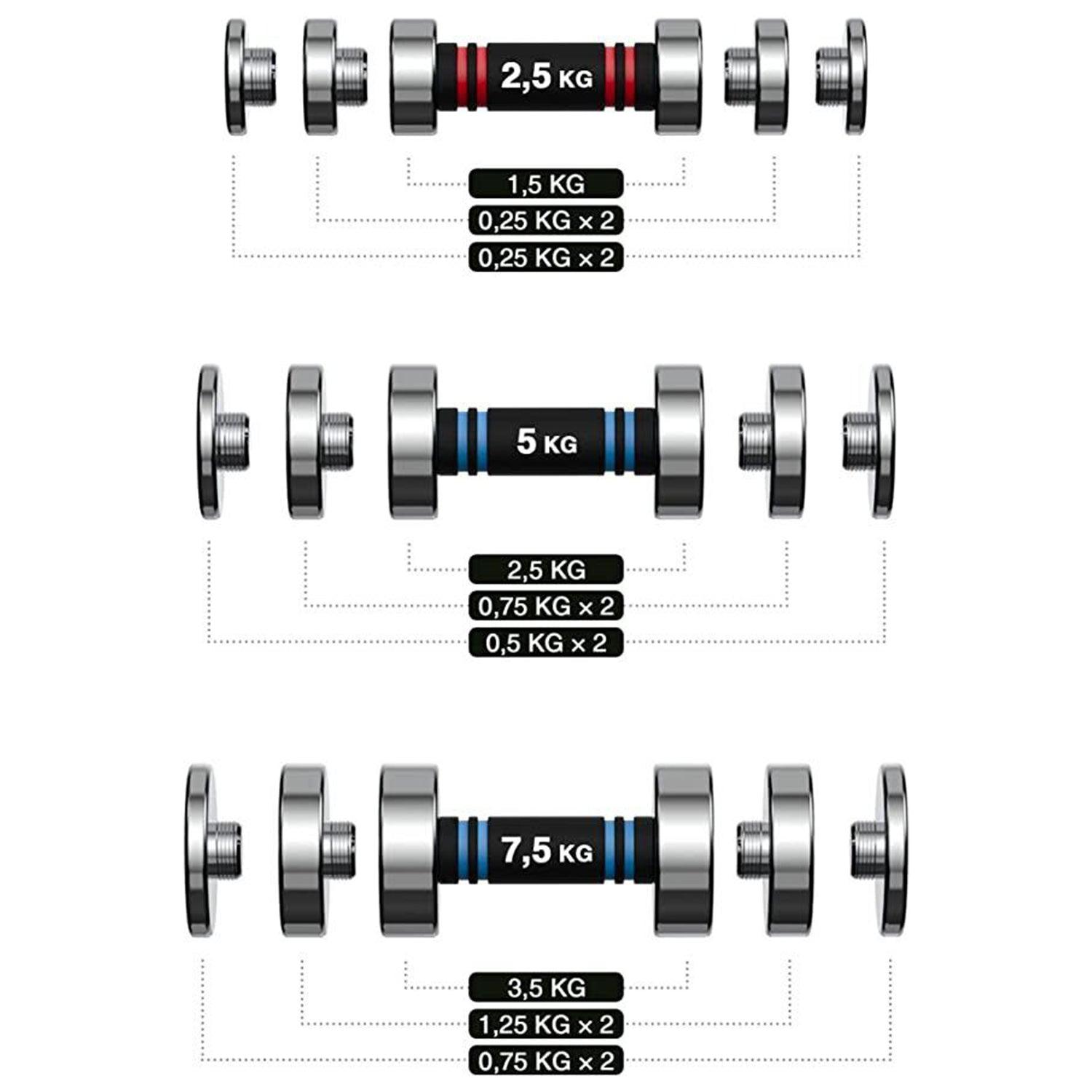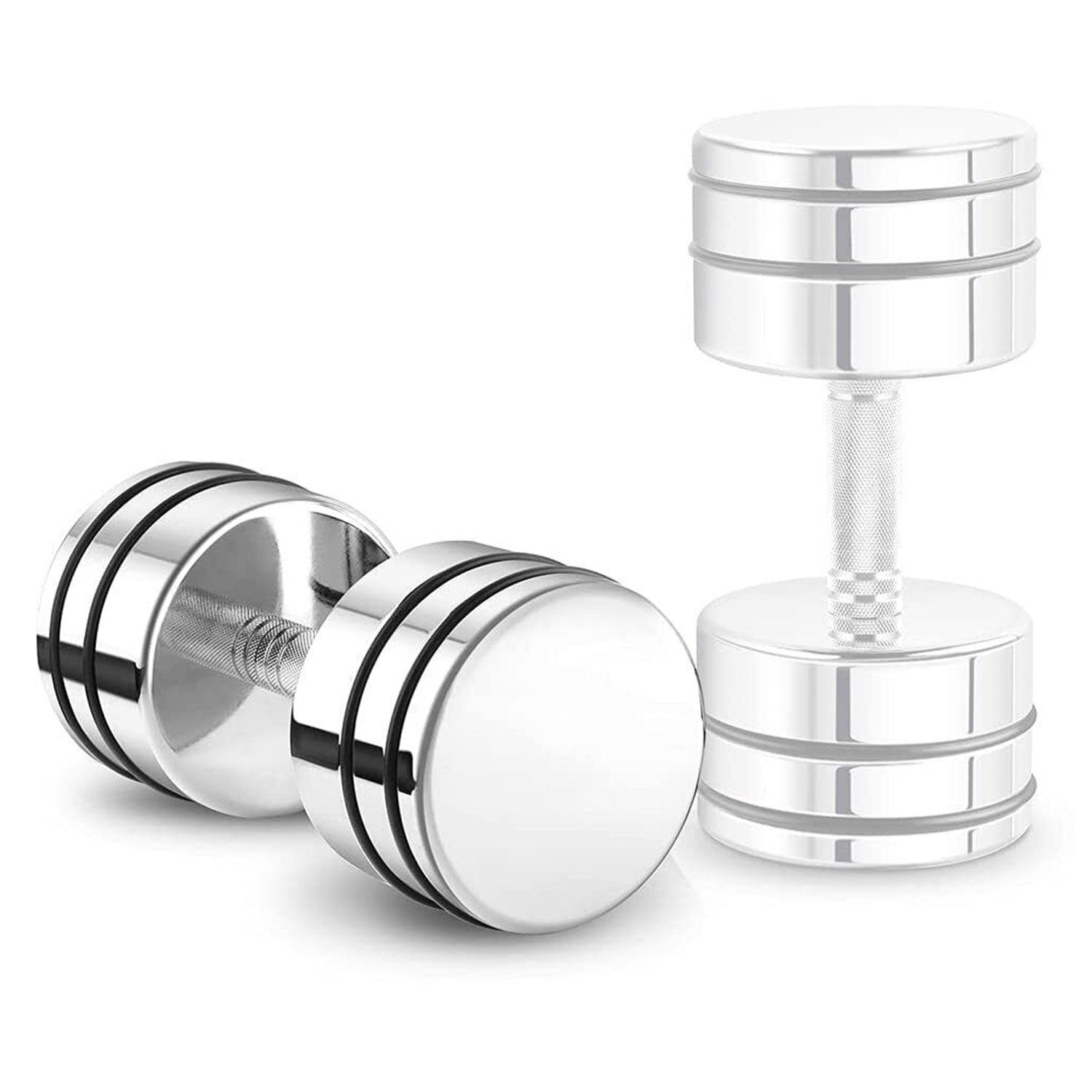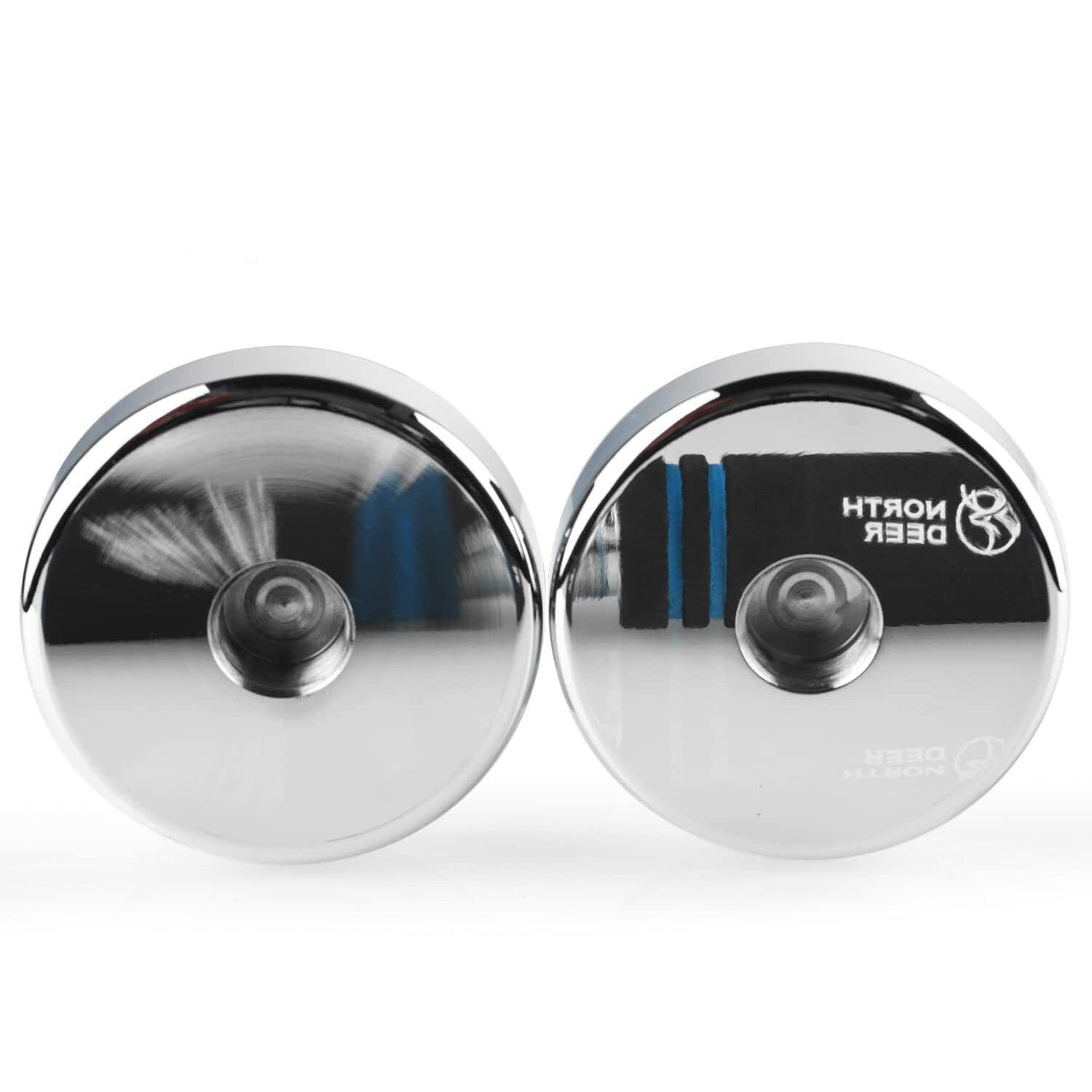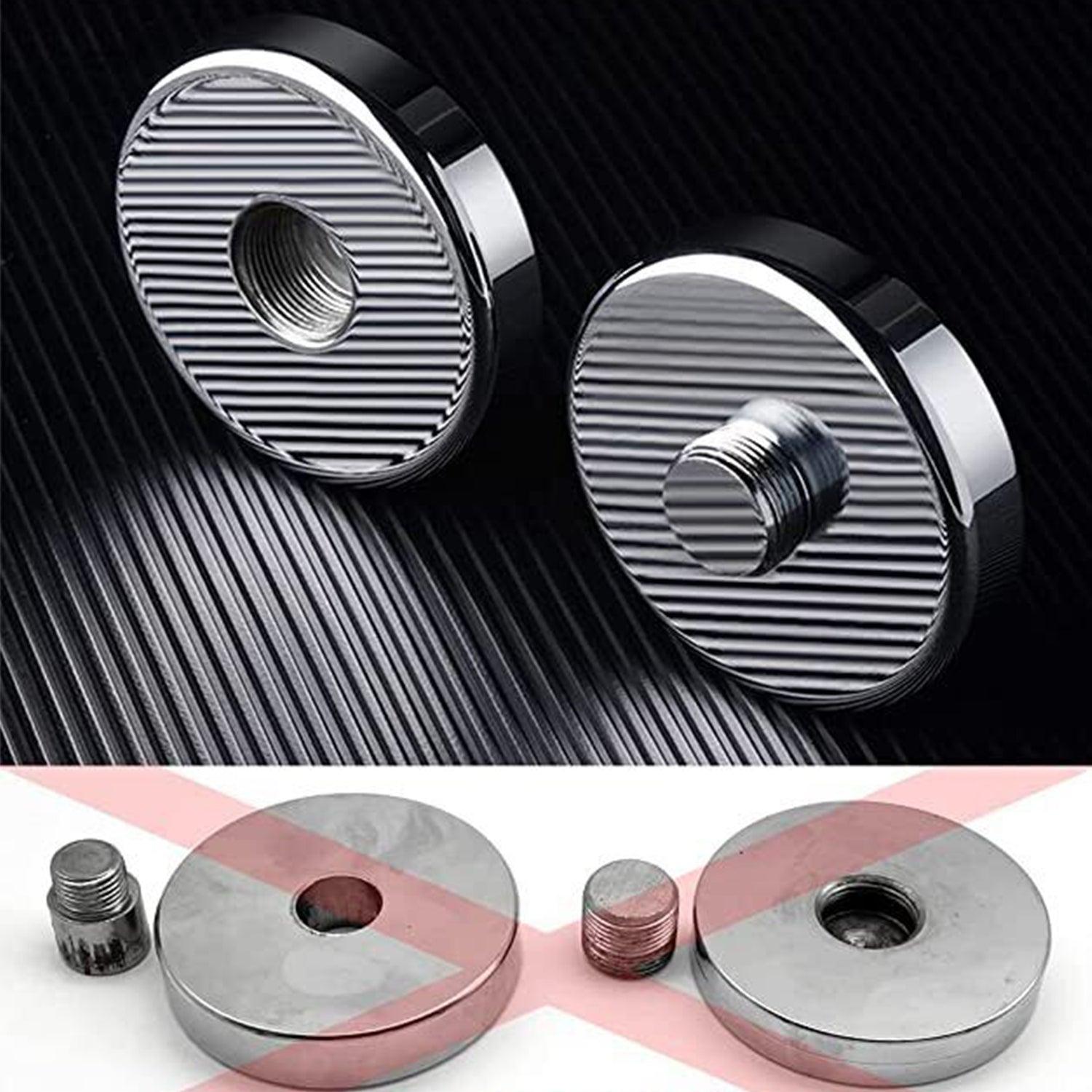 Stainless Steel Adjustable Dumbbells

About this item :  
The dumbbell is a piece of equipment used in weight training. It is a kind of free weight. With one in each hand, it can be used singly or in pairs.
The Features Of Stainless Steel Adjustable Dumbbells:
ULTRA COMPACT & APT SIZE:
The dumbbells are composed of high-quality steel, are compact in size, and are simple to hold. This improves the exercise effect. Since they frequently collide with the body while being used, traditional dumbbells are heavy and restrictive in terms of training movements. This dumbbell allows for more precise motions, which intensifies muscle stimulation and improves training results.
PATENTED INNOVATIVE DESIGN:
Without using any welding, the weights are perfectly cut from solid steel. Because one weight is locked to the next, traditional dumbbells don't have the issues of a loose nut causing the dumbbell piece to shake. The handles are made of elastic foam, which adds to the comfort and safeguards your hands while you exercise.
SOLID STEEL:
Made entirely from high-quality steel that was precisely and unwelded cut from a single piece. The brilliant surface, which has been polished mirror plated, has an artistic vibe to it.
APPROPRIATE FOR HOME USE:
As the dumbbells are small and can stand upright, storing them at home is easy. They are made of steel without a rubber coating and won't release any odours, which typically may ruin your mood and workout. Dumbbells have a modern, polished design that makes them appear to be attractive in any room. To stop the dumbbells from scratching the floor, just slide the accompanying large rubber rings into the grooves of the weights.

EASY WEIGHT ADJUSTMENT:
With its no nut design, just unscrew the weight plates to quickly adjust the weight.  From 2.5 KG to 25 KG weights can be used. Buy as per your need. 

SAFE LOCK SYSTEM & ANTI-ROLLING RUBBER RING:
Each plate is locked to the next to prevent shaking that would otherwise occur from a loose nut in a standard dumbbell design. Additionally, the floor won't be scratched by the attached anti-slip rubber ring. A small dumbbell set that can be upright is truly space-saving. 
TOP-NOTCH PREMIUM QUALITY:
Dumbbells are essential training tools for long-term use and are of the highest quality and extra long life. As a result, we have chosen high-quality materials that are significantly more expensive than those used to make traditional dumbbells and more advanced production techniques. A good dumbbell not only enhances the workout effect but also makes it more enjoyable for you.

You May Check It Out: Dumbbell with Adjustable Weight
Condition: A Brand New, Undamaged, Unopened
Weight : 2x2.5, 2x5, 2x10, 1x15, 1x25
Colour: Blue, Red
Material: Chrome, Steel
Width: 22.4-24 cm
Length: 31.2-41 cm
Sport-Activity: Weight Lifting
Product dimensions : 23.3L x 8W
Style : Adjustable
Brand: NorthDeer

Be Maskura Fit
Our Happy Hoopers
30 Minutes Daily Fun Workout
The smart hula hoop counts your burned calories, tracks how long you work out, and records other vital information.
Easy Installation Process
Our Smart Weighted Hula Hoop has a carefully planned design with 27 knots placed in hoop's circumference.
27 Detachable Knots
Our Smart Weighted Hula Hoop has a carefully planned design with 27 knots placed in hoop's circumference.
Let customers speak for us
Versatile and well-made
A good solid product. Easy to adjust the weights and seems to be well made (have only used a few times).
Easy to use!
I like these dumbbells. I haven't had any before so these were a good intro. I don't know how others work but these ones you just twist the handle when they're on the rack to change the weight and it was super easy and the lighter weights came right out. They seem pretty sturdy for now, we'll see how they hold up after a good amount of use.
Shark Shaver Pro - Platinum Electric Skull Shaver For Head & Face
Best Electric Men's Shaver