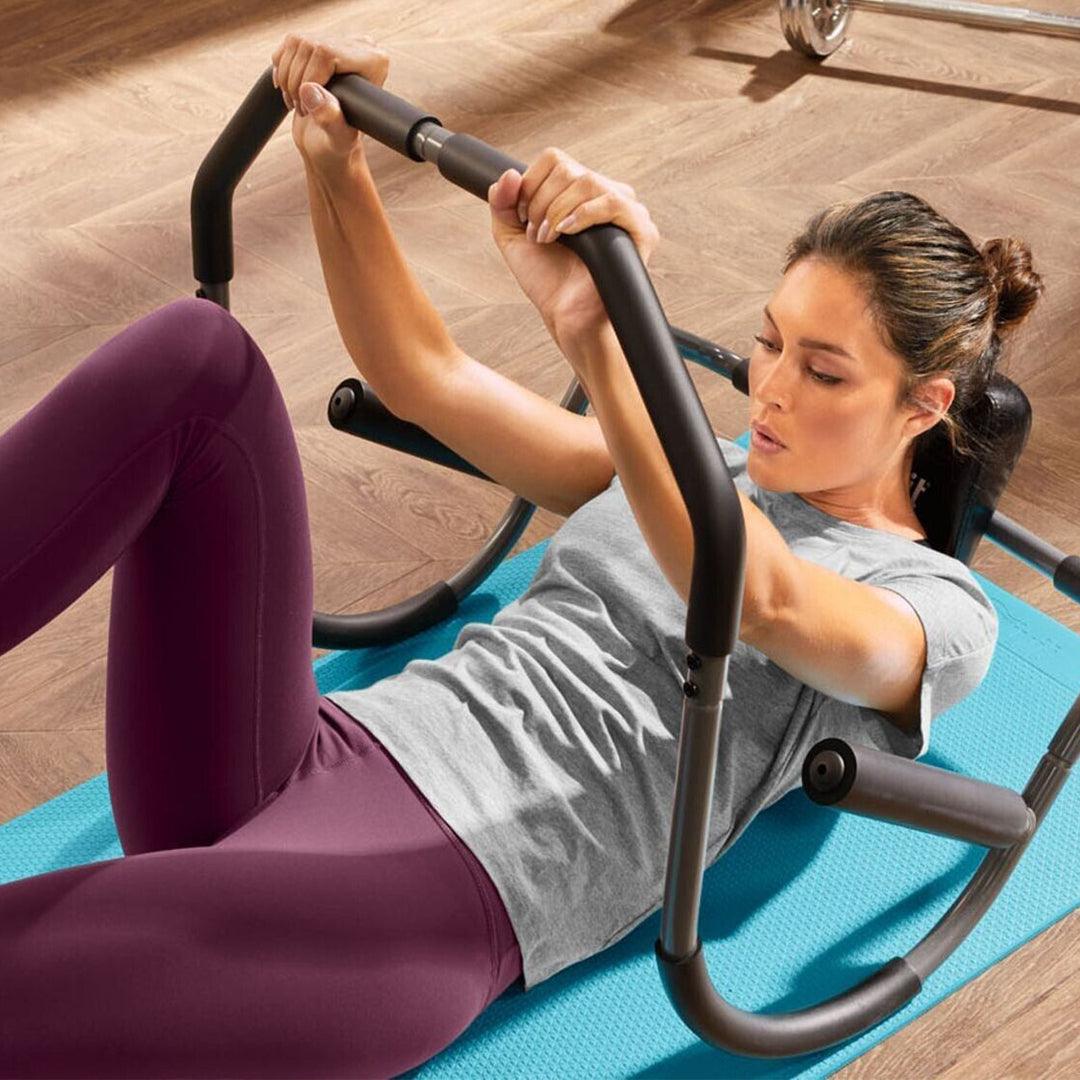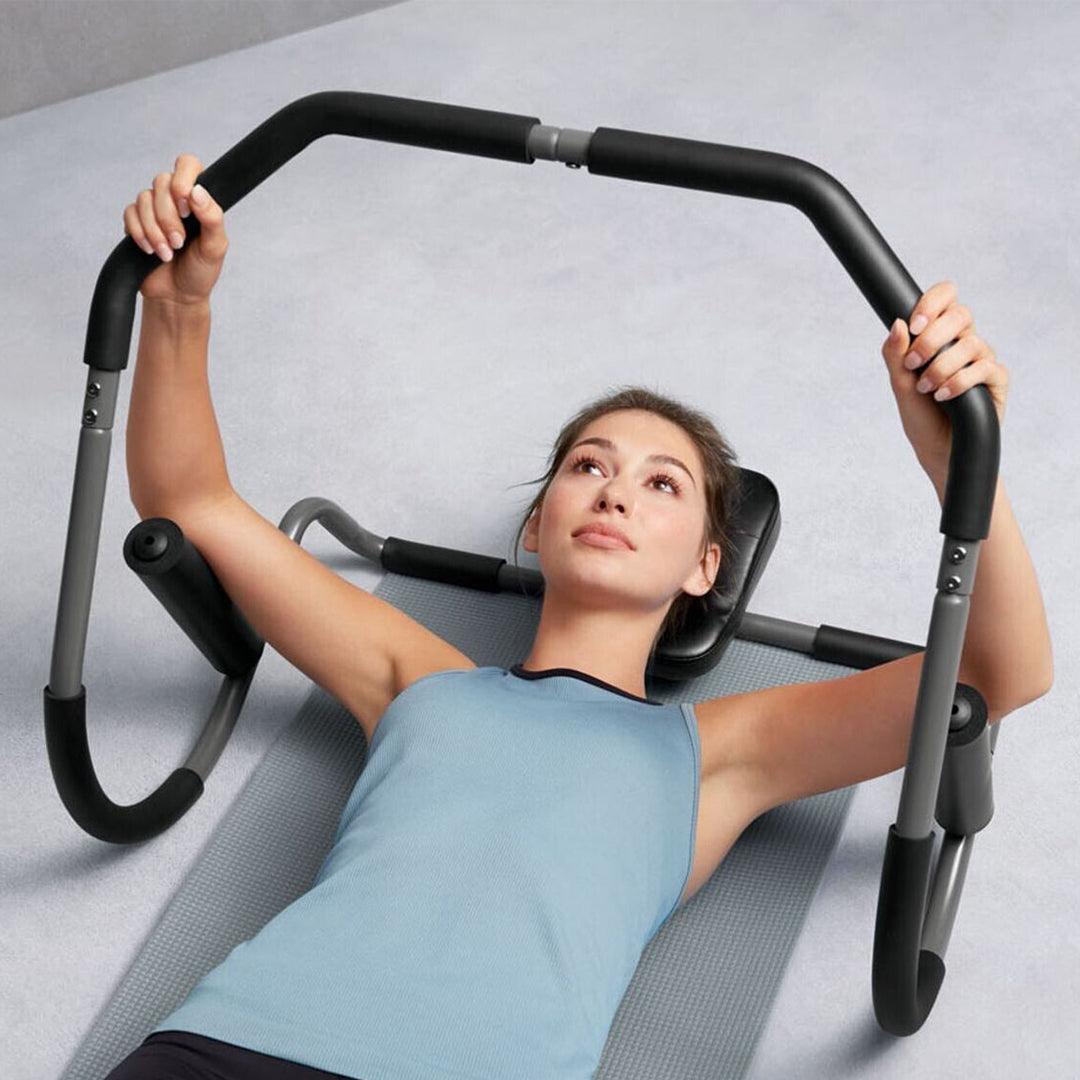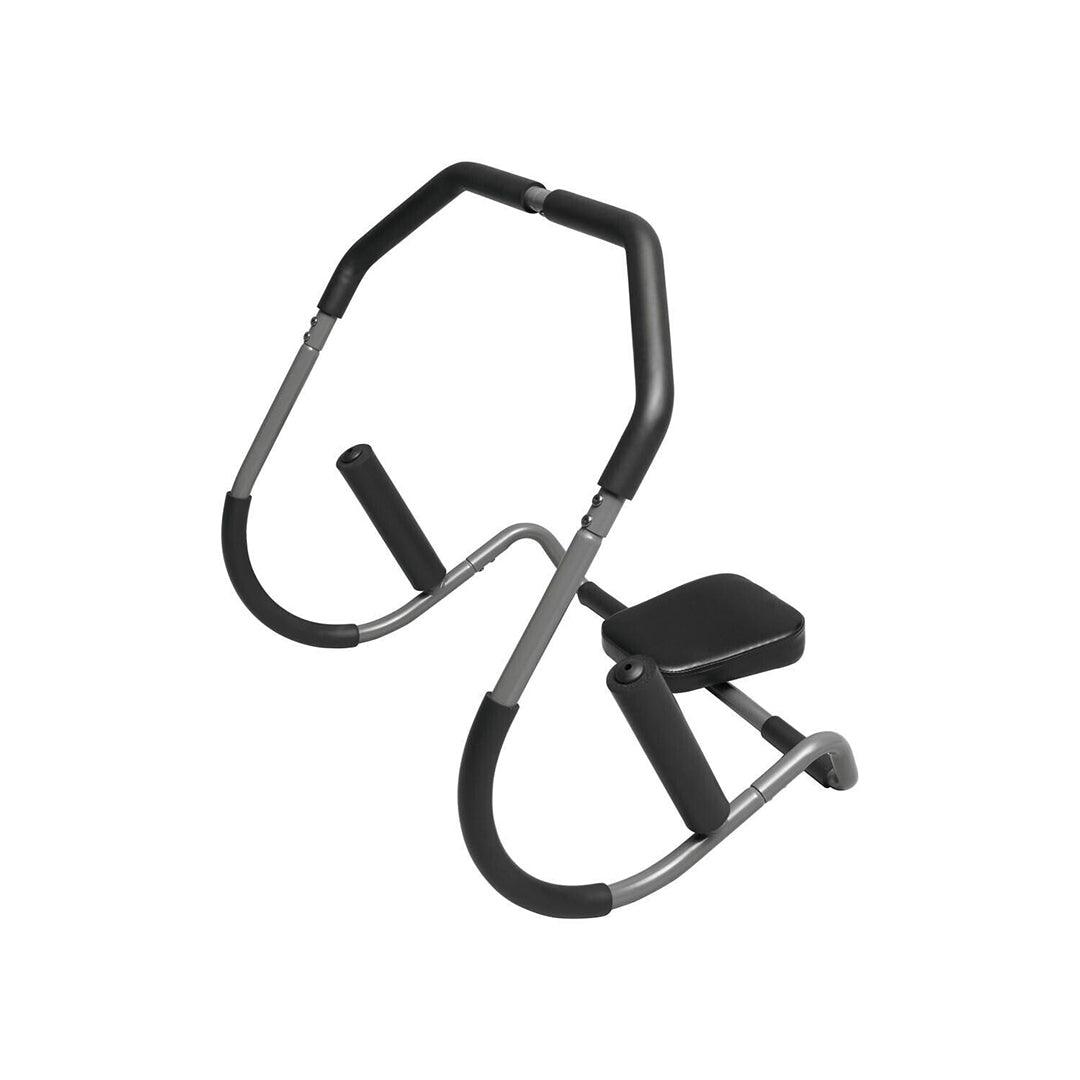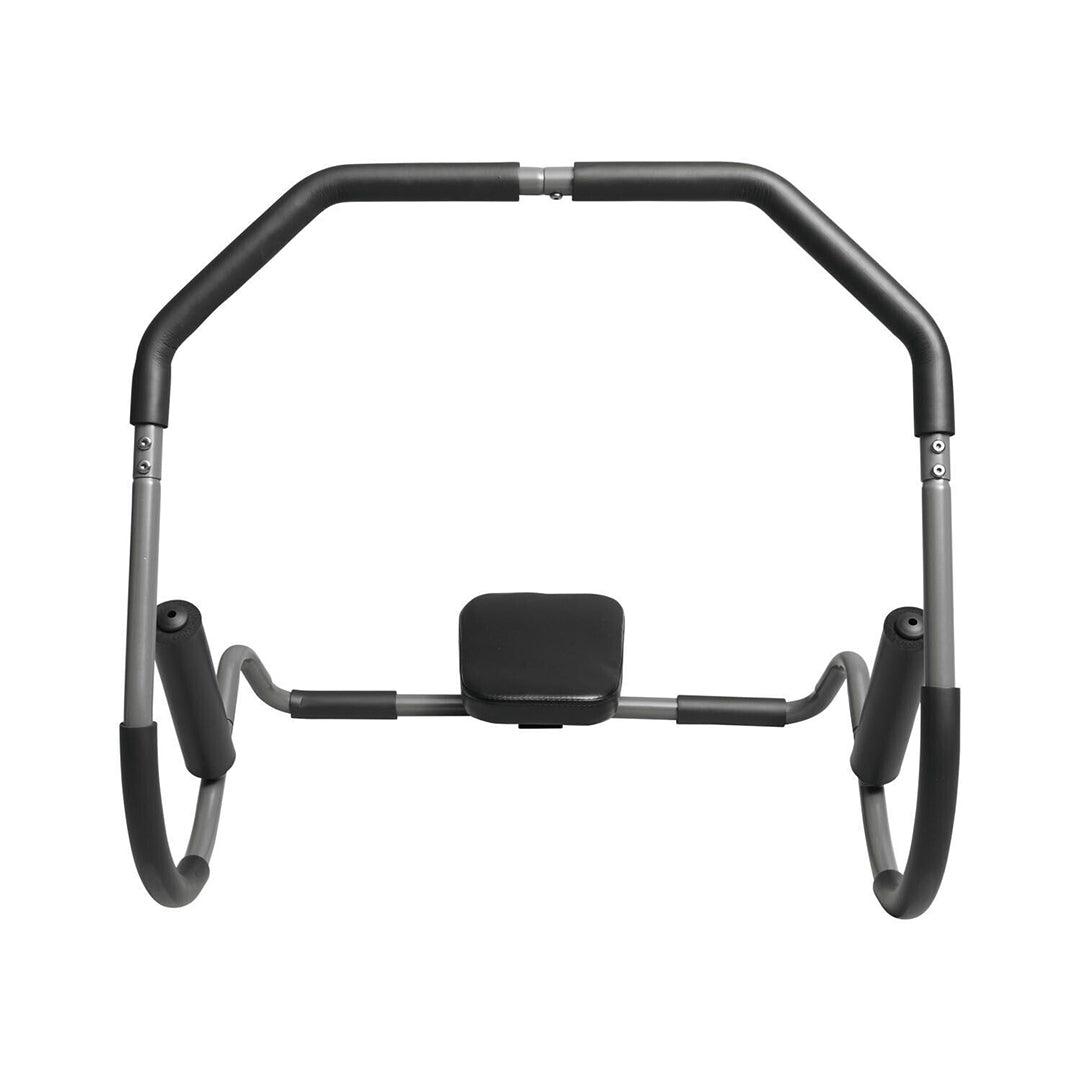 Tummy Toner Machine - Crivit Abdominal Trainer Ab Trimmer Exerciser Stomach Muscles Toner & Guides

About Tummy Toner Machine
Introducing the Tummy Toner Machine, the ideal exercise partner for shaping and toning your abs! With the use of this unconventional exercise equipment, you may develop a more defined and toned stomach by focusing on your core muscles.
The Abs Trimmer is a piece of specialized exercise gear created to give your abdominal muscles targeted exercises. You can engage your core and do a variety of workouts that encourage strength, stability, and tone thanks to its distinctive design and features.
Features of Tummy Toner Machine
Ergonomic Gripping Design:
The ergonomic design of the Tummy Toner Machine flawlessly conforms to your body's natural shape. Its design minimizes back and neck strain while ensuring maximum comfort throughout use.
Modifiable Resistance Tummy Toner Machine:
You can modify the resistance level on the Abs Trimmer to correspond to your level of fitness and training objectives. As you advance, you can alter the resistance to make the workouts more difficult.
Tummy Toner Machine with Multidirectional Motion:
The Tummy Toner Machine enables multidirectional motion, unlike the conventional ab exercises. This implies that you can effectively engage your entire core, including the upper, lower, and oblique muscles.
Versatile: 
With the help of the flexible Tummy Toner Machine, you can perform a variety of workouts like -
crunches

twists

planks

leg raises and more.
A wide variety of abdominal workouts are available to target various muscle groups.
Top Quality Materials Tummy Toner Machine:
The Abs Trimmer is composed of high-quality components that will last a long time and provide reliable performance. Its robust design can survive prolonged use and strenuous exercise.
Compact Design:
The compact and lightweight design of the Abs Trimmer makes it simple to transport and store. It can be used at home, in the gym, or when traveling, allowing you to keep up your workout regimen wherever you are.
The Benefits of Using a Tummy Toner Machine
Stability and Core Strength:
The focused exercises provided by the Abs Trimmer serve to develop your core muscles, strengthening stability and enhancing posture.
Good Waistline and Toned Abs:
You can achieve the desired sculpted abs by using the Abs Trimmer consistently, which can result in a more defined and toned abdomen.
Support Your Back:
The Abs Trimmer's ergonomic design supports your back while you exercise, lowering the possibility of strain or discomfort.
Time-efficient Workouts:
When compared to typical ab exercises, the Abs Trimmer is a more effective way to strengthen your core muscles.
Suitable for All:
The Abs Trimmer's adjustable resistance lets you customize your exercises to your current fitness level. It doesn't matter when you start your workout, Abs Trimmer will always help you to provide your desired result.
Be ready to change your core and get the abs of your dreams with the Abs Trimmer. Over time, your abdominal muscles will get stronger, more defined, and toned if you incorporate this flexible and efficient training tool into your workout routine.
You May Check It Out: Sit Up Exercise Equipment
Condition: New
Type: Crunch Machine
Material: Metal
Indoor/Outdoor: Both
Muscle Group: Abdominal, Back
Features: Headrest Pad, Arm Support, Foam Handles, Height-Adjustable
Sport/Activity: Full Body
Colour: Black
Be Maskura Fit
Our Happy Hoopers
30 Minutes Daily Fun Workout
The smart hula hoop counts your burned calories, tracks how long you work out, and records other vital information.
Easy Installation Process
Our Smart Weighted Hula Hoop has a carefully planned design with 27 knots placed in hoop's circumference.
27 Detachable Knots
Our Smart Weighted Hula Hoop has a carefully planned design with 27 knots placed in hoop's circumference.
Let customers speak for us
Shark Shaver Pro - Platinum Electric Skull Shaver For Head & Face
Best Electric Men's Shaver