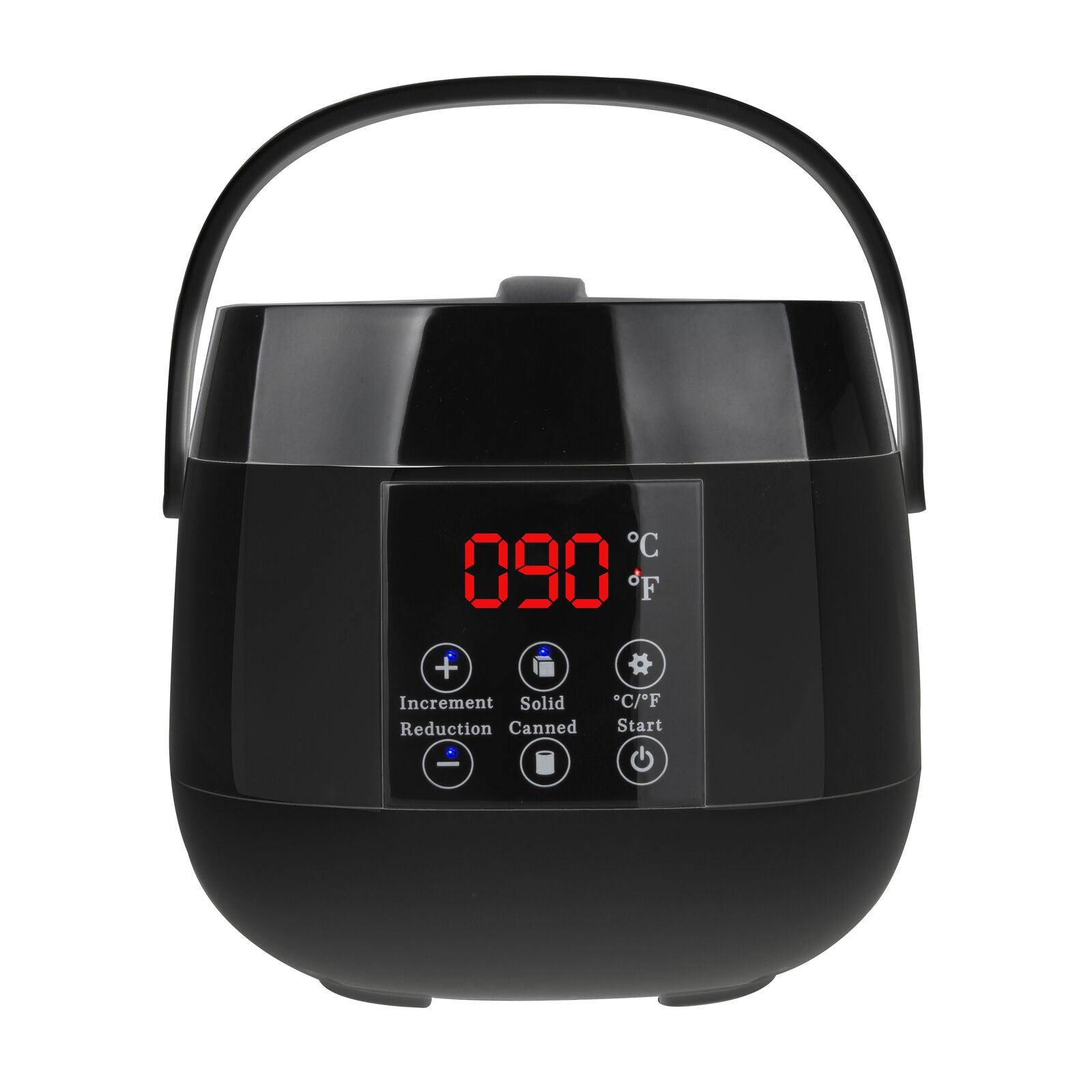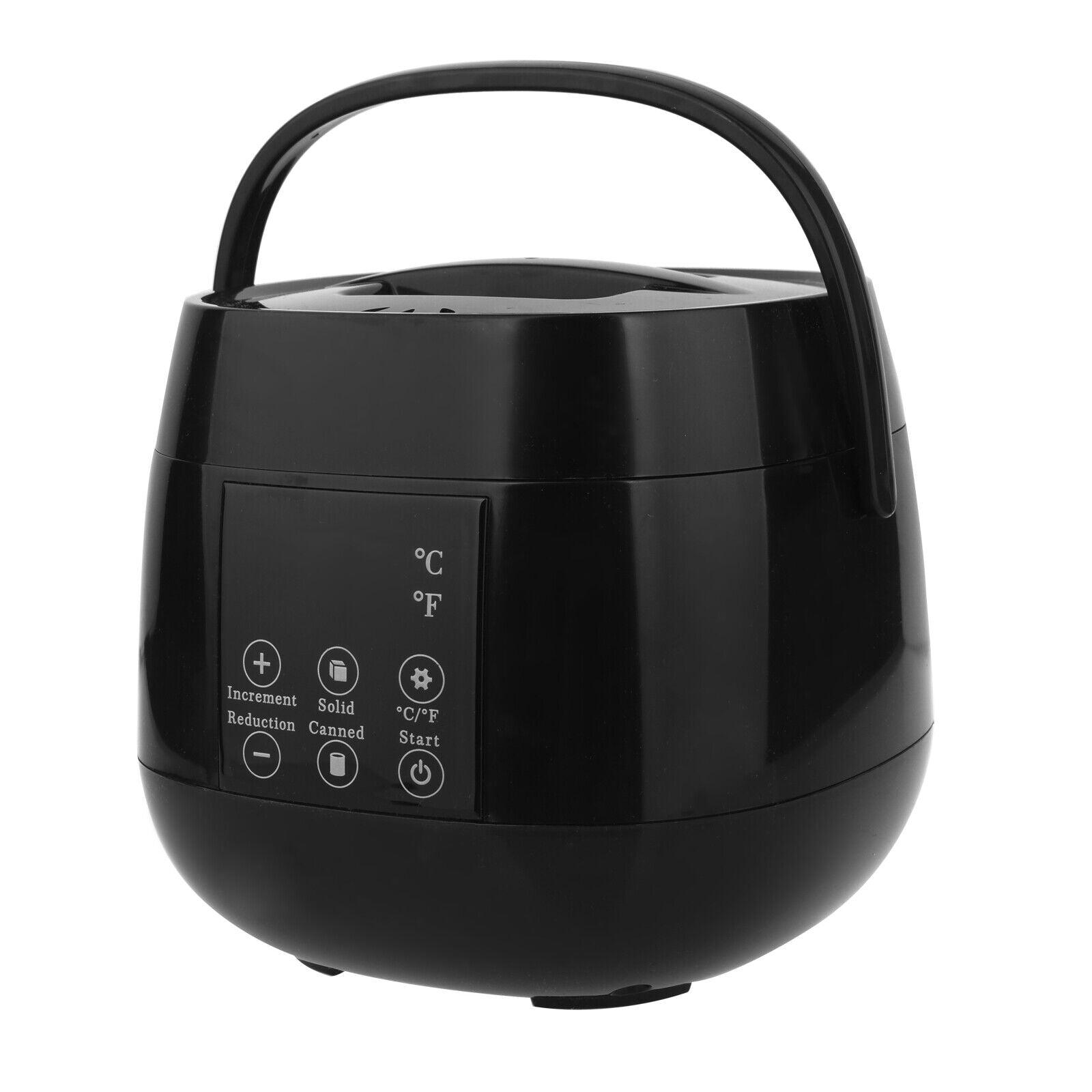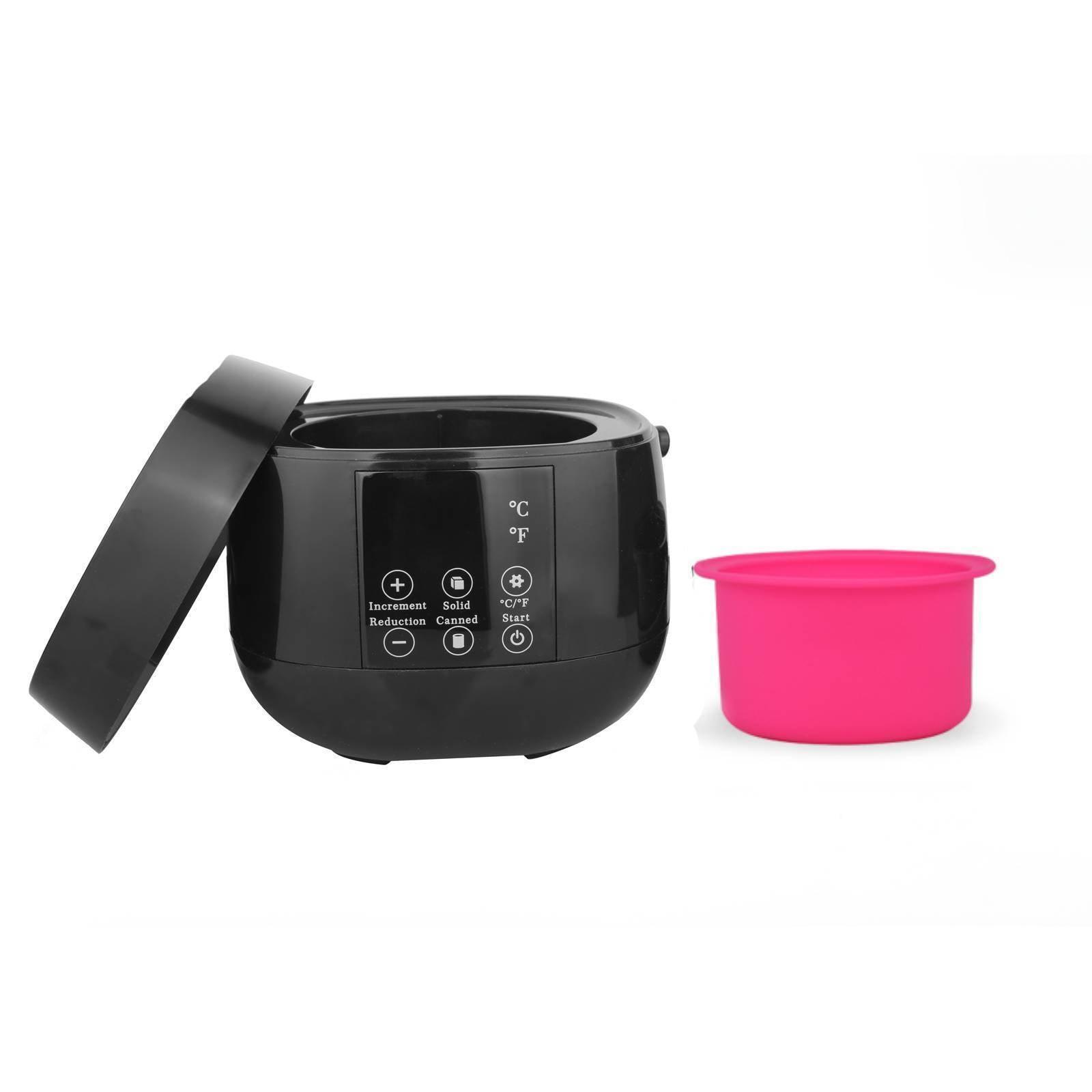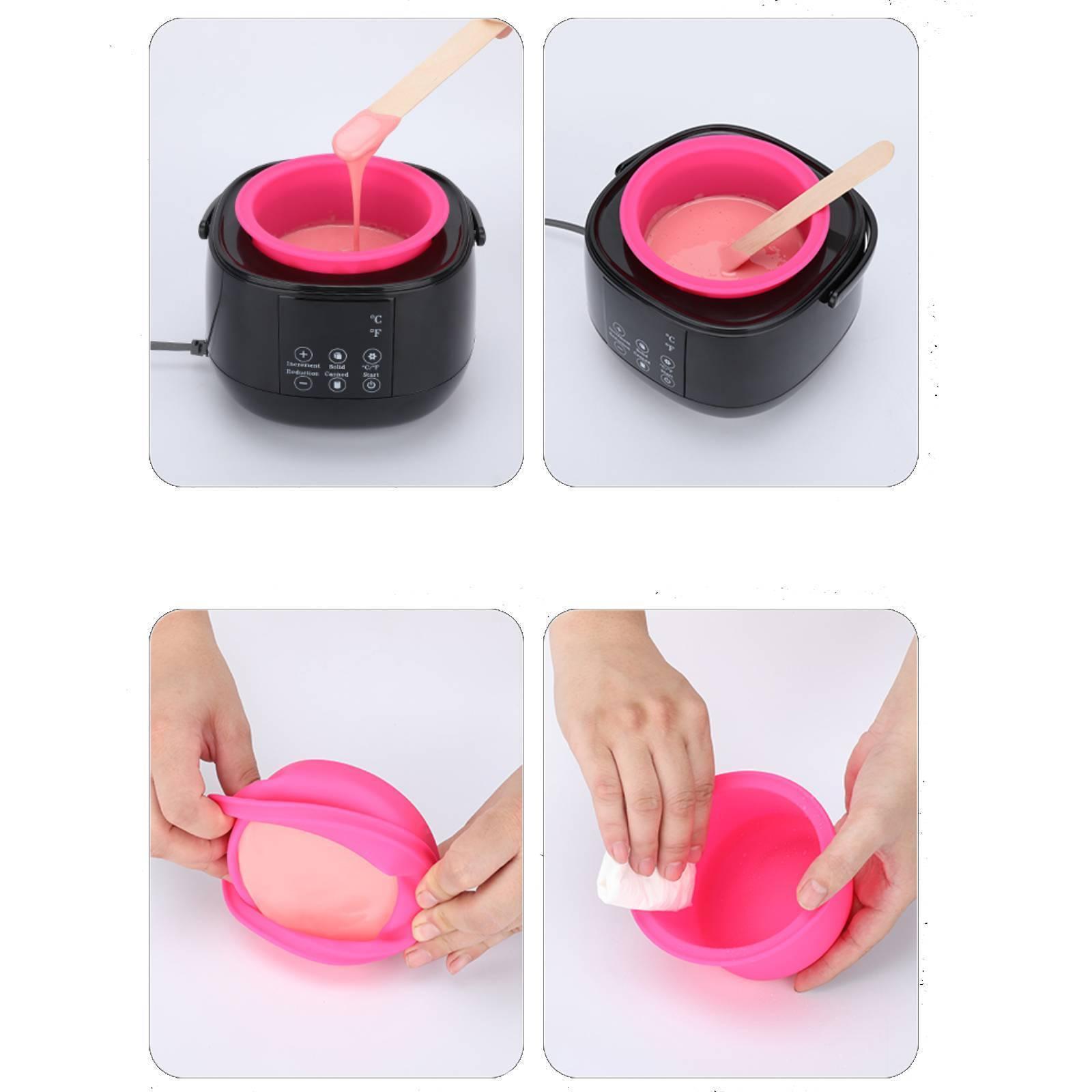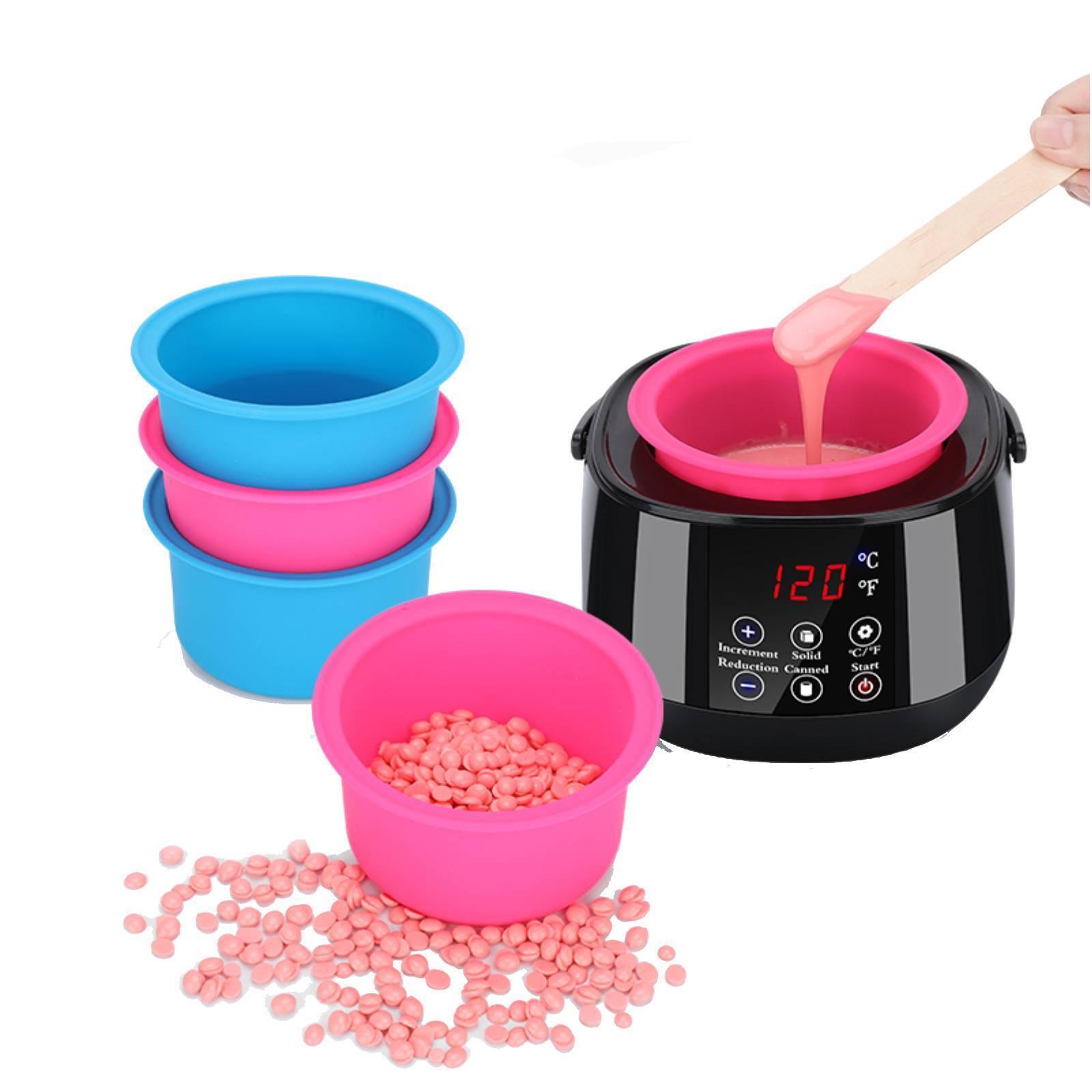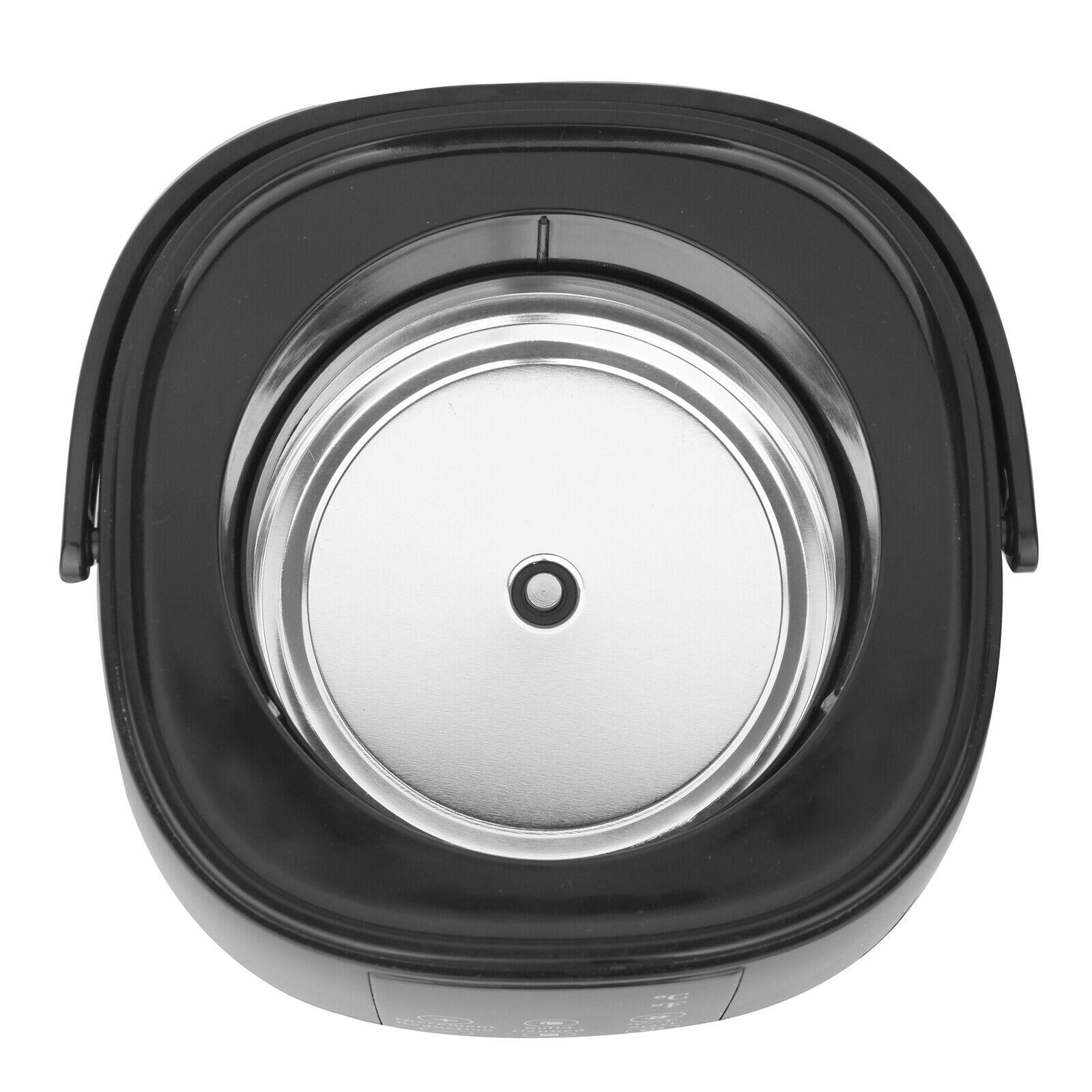 Wax Pot Kits - Digital Wax Warmer Hair Removal Kit Heater Wax Bean Depilatory Machine Stick

About Wax Pot Kits
A digital wax pot kits is a collection of devices and supplies used to wax away unwanted body hair. A wax warmer, wax beans, wax strips, and applicators are frequently included in the package. The wax strips are used to apply the wax to the skin after the wax beans have been melted in the wax warmer. The wax is applied to the skin using applicators in a uniform layer. 
Features of Wax Pot Kits

Digital Temp Control: The wax warmer features a digital temperature control, allowing you to choose the precise temperature you require.
Accurate melting: The wax warmer accurately and evenly melts the wax beans to produce a smooth, even application.
Huge capacity: You can melt enough wax for several applications due to the wax warmers' huge capacity.
Simple to use: Both using and cleaning the wax warmer is simple.
The wax warmer is transportable because it is compact and lightweight.

Benefits of Wax Pot Kits
Waxing is a very efficient method of getting rid of unwanted hair.

Shaved hair grows back faster than waxed hair.

Skin that is smooth and hair-free can be obtained through waxing.

Home waxing is possible with simple-to-use kits.

Waxing kits are a reasonably priced hair removal alternative.
A digital wax warmer hair removal kit is an excellent choice if you're seeking a quick and painless approach to get rid of unwanted hair on your body. It is inexpensive, practical, and simple to use.
Things to Keep in Mind 
Before using the kit, carefully read the instructions.

In order to make sure you are not allergic, test the wax on a small patch of skin first.

In the direction that the hair grows, apply the wax.

Quickly and cleanly remove the wax strip.

After waxing, use a calming lotion to reduce irritation.
Condition: A brand-new, unused, unopened, undamaged item in its original packaging
Body Area: Bikini, Face, Legs, Underarms, Upper Lip
Target Area: Legs & Body
Type: Hot Wax Warmer

Be Maskura Fit
Our Happy Hoopers
30 Minutes Daily Fun Workout
The smart hula hoop counts your burned calories, tracks how long you work out, and records other vital information.
Easy Installation Process
Our Smart Weighted Hula Hoop has a carefully planned design with 27 knots placed in hoop's circumference.
27 Detachable Knots
Our Smart Weighted Hula Hoop has a carefully planned design with 27 knots placed in hoop's circumference.
Let customers speak for us
Shark Shaver Pro - Platinum Electric Skull Shaver For Head & Face
Best Electric Men's Shaver