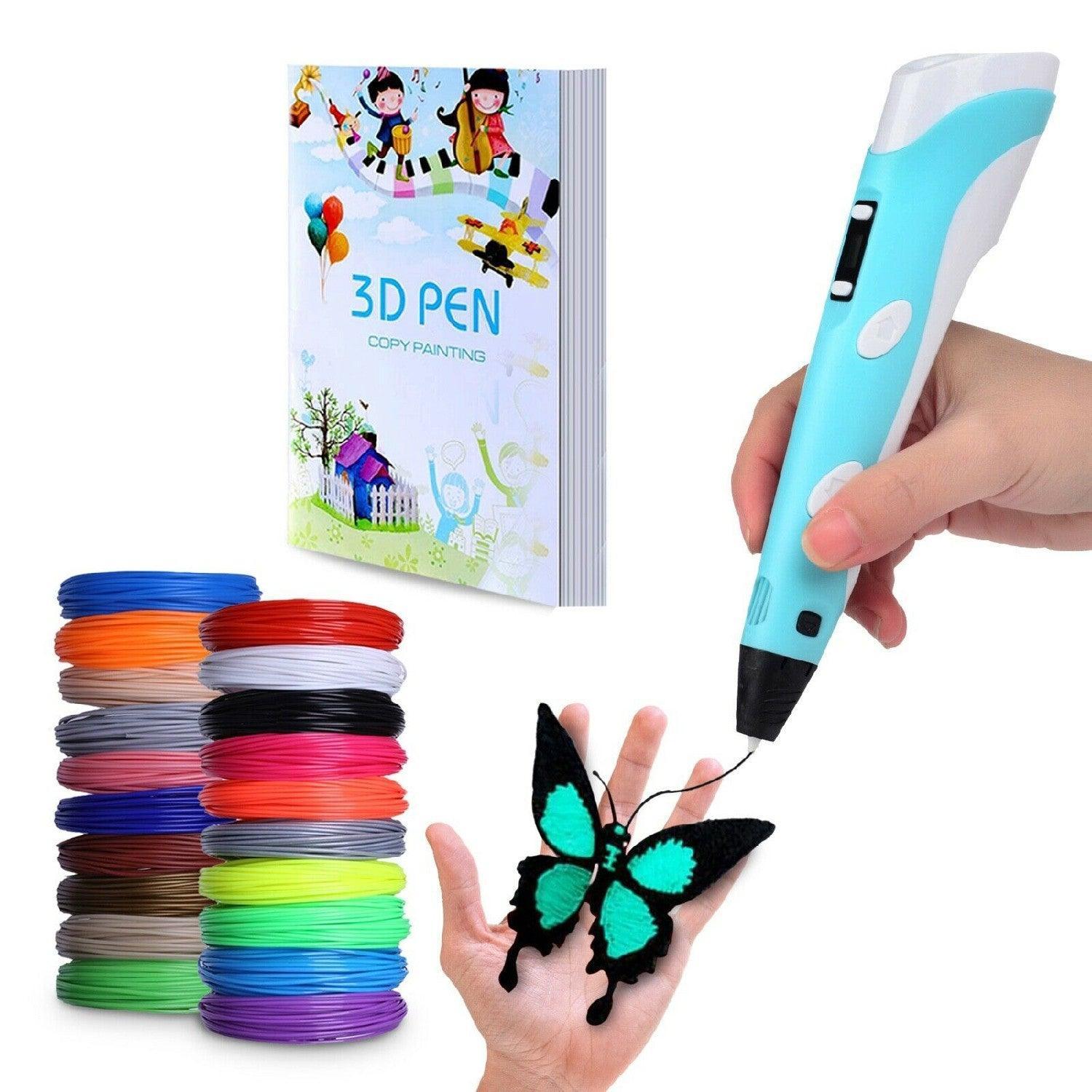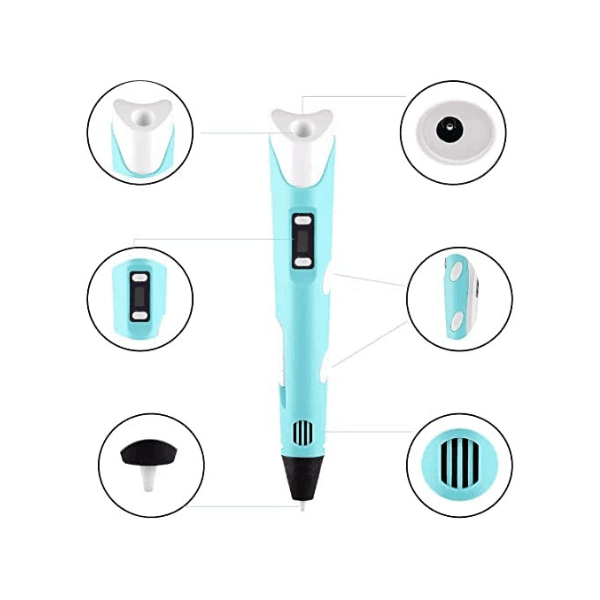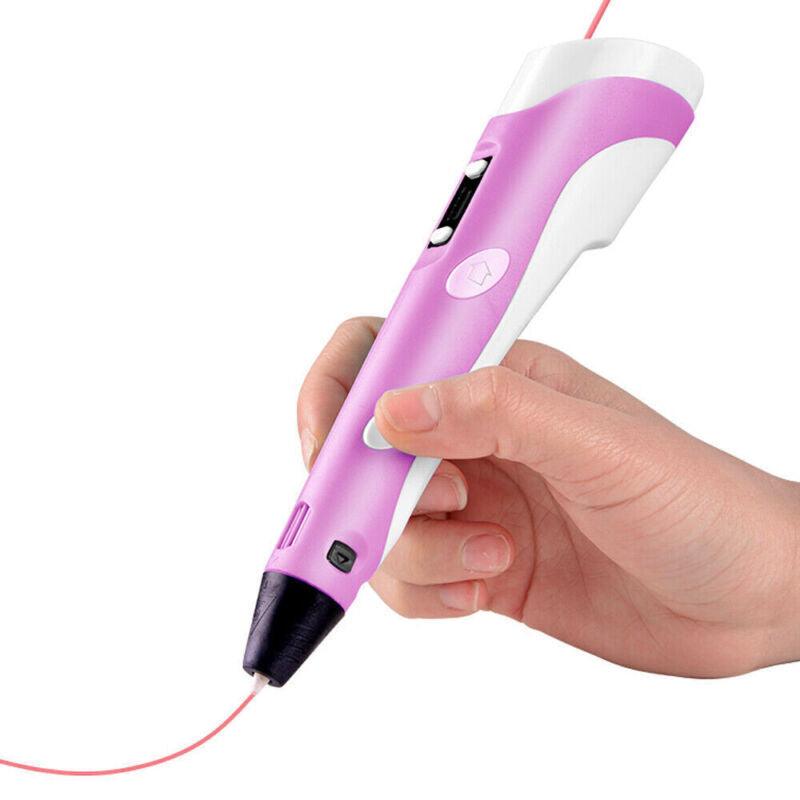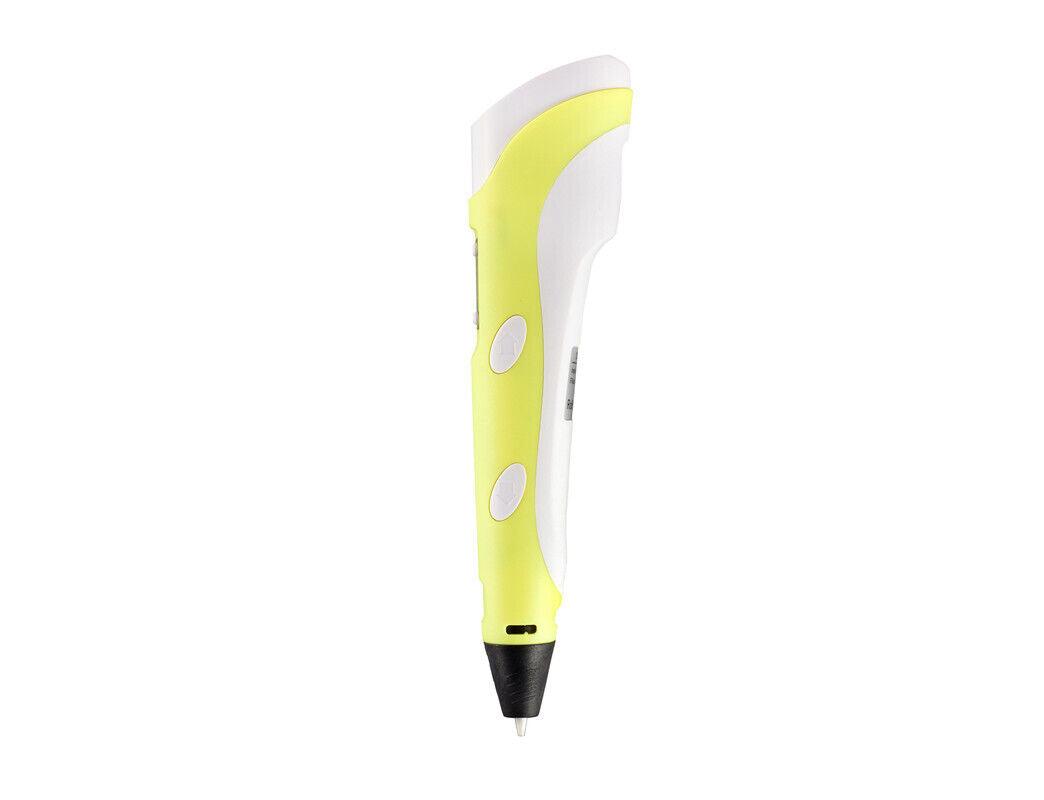 3D Doodle Pen with Filament Refill - LCD Screen 3D Drawing Pen with 12 Colors PLA Filament 3D Pen for Adults Printing 3D Pens with USB Charging 3D

Perfect Arts Crafts Gift for Kids & Adults 
3D Doodle Pen with Filament Refill works by extruding heated plastic that cools almost instantly into a solid, stable structure, allowing for the free-hand creation of three-dimensional objects. It utilizes firstly, plastic melt. Secondly, cooled through a patented process while moving through the pen, which can then be used to make 3D objects by hand
The 3D Doodler pen in the UK has been described as a glue gun for 3D printing. Moreover, the plastic is extruded from the tip, with one foot of the plastic thread.
Benefits:
This 3d pen will bring joy and happiness into your family members' lives. We rely on verified suppliers and premium materials that allow us to develop new and innovative accessories to challenge your creativity and help you design unique and interesting models together with the little ones.
Our 3D writing pen creates cool figurines, decorations, and many other objects. Using colored filaments, It offers the art of freedom. The 3d doodle pen has a simple and intuitive design with a comfortable grip that is suitable for kids and adults alike.
3D printing pens are a fun and unique tool that help you to create innovative designs. PLA filaments are very smooth. With a lightweight and durable design that is ideal for children ages, 8+ this 3D doodler pen starter kit is a good way to keep kids entertained and having fun. 
You May check It Out: Electronic Acupuncture Pen
Material: PLA
Type: 3D Printing Pen
Finish: Matte
Product Line: Artist Pen


Be Maskura Fit
Our Happy Hoopers
30 Minutes Daily Fun Workout
The smart hula hoop counts your burned calories, tracks how long you work out, and records other vital information.
Easy Installation Process
Our Smart Weighted Hula Hoop has a carefully planned design with 27 knots placed in hoop's circumference.
27 Detachable Knots
Our Smart Weighted Hula Hoop has a carefully planned design with 27 knots placed in hoop's circumference.
Let customers speak for us
My daughter loved it.
Thank you for the fast delivery, my daughter just took it and started using. She completely loved it.
A little hard to use
It takes some practice but kids love it.
Not a disappointment
I wanted to get my grandson's something different and fun that they would play with. Where do I begin this was their favorite gift they play with it over and over. My daughter always makes things for them with it to. So cute so adorable and the things you can make with it is unbelievable.
Great for Art Projects
I purchased this pen for art projects and it has been perfect. The filament refill is easy to load and the pen is comfortable to grip during use.
Great Value for a 3D Pen
For the price, this 3D doodle pen offers excellent value. It has several different filament colors, is simple to use, and charges quickly through USB. highly advisable
Shark Shaver Pro - Platinum Electric Skull Shaver For Head & Face
Best Electric Men's Shaver