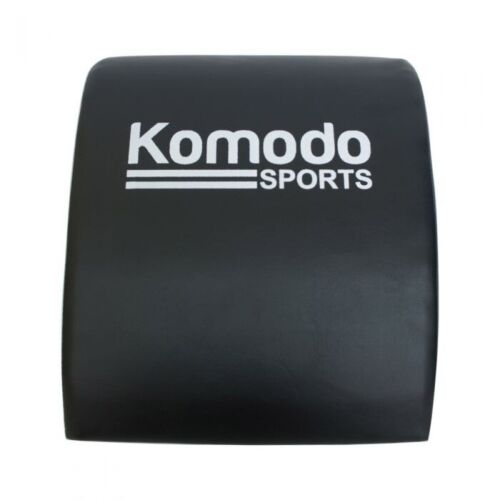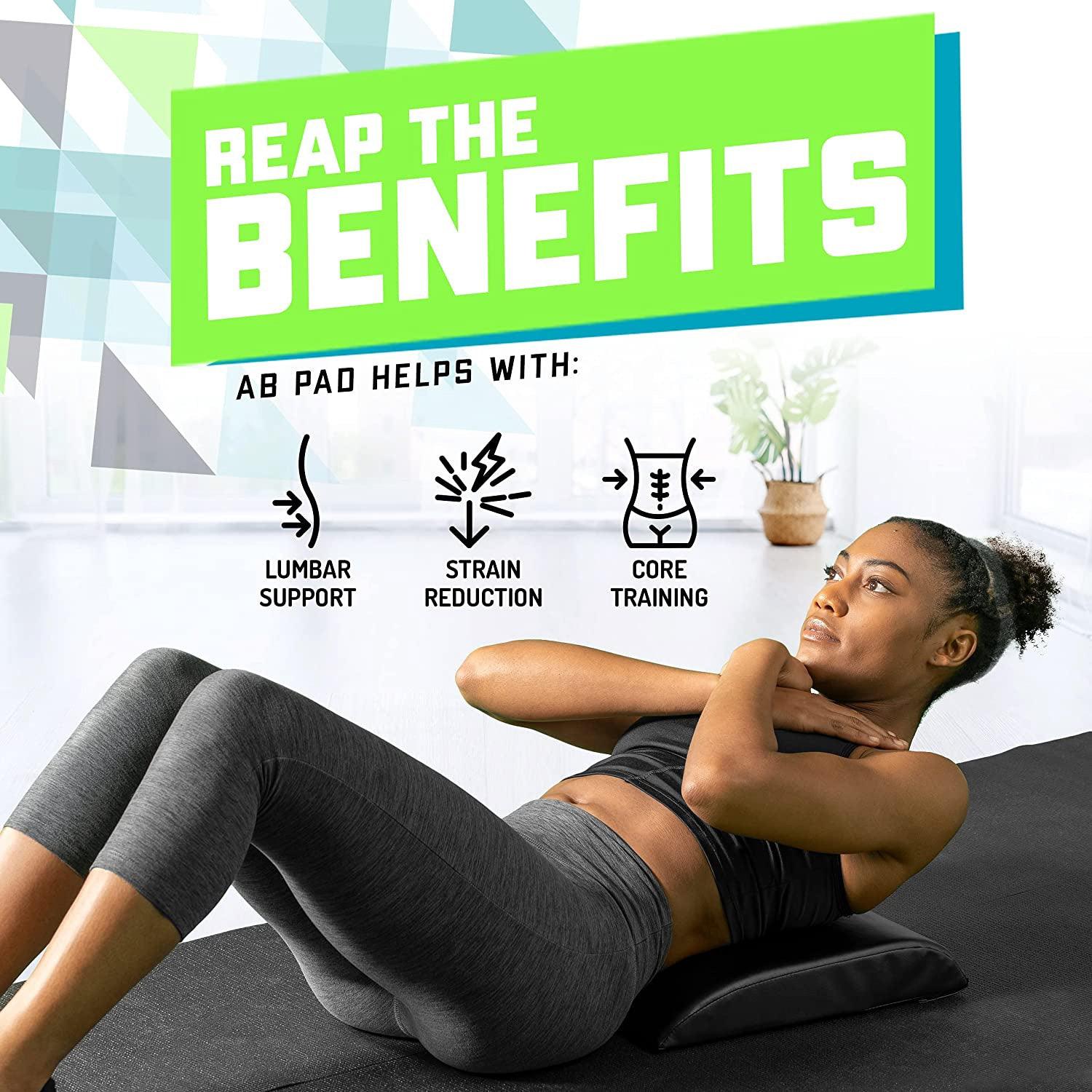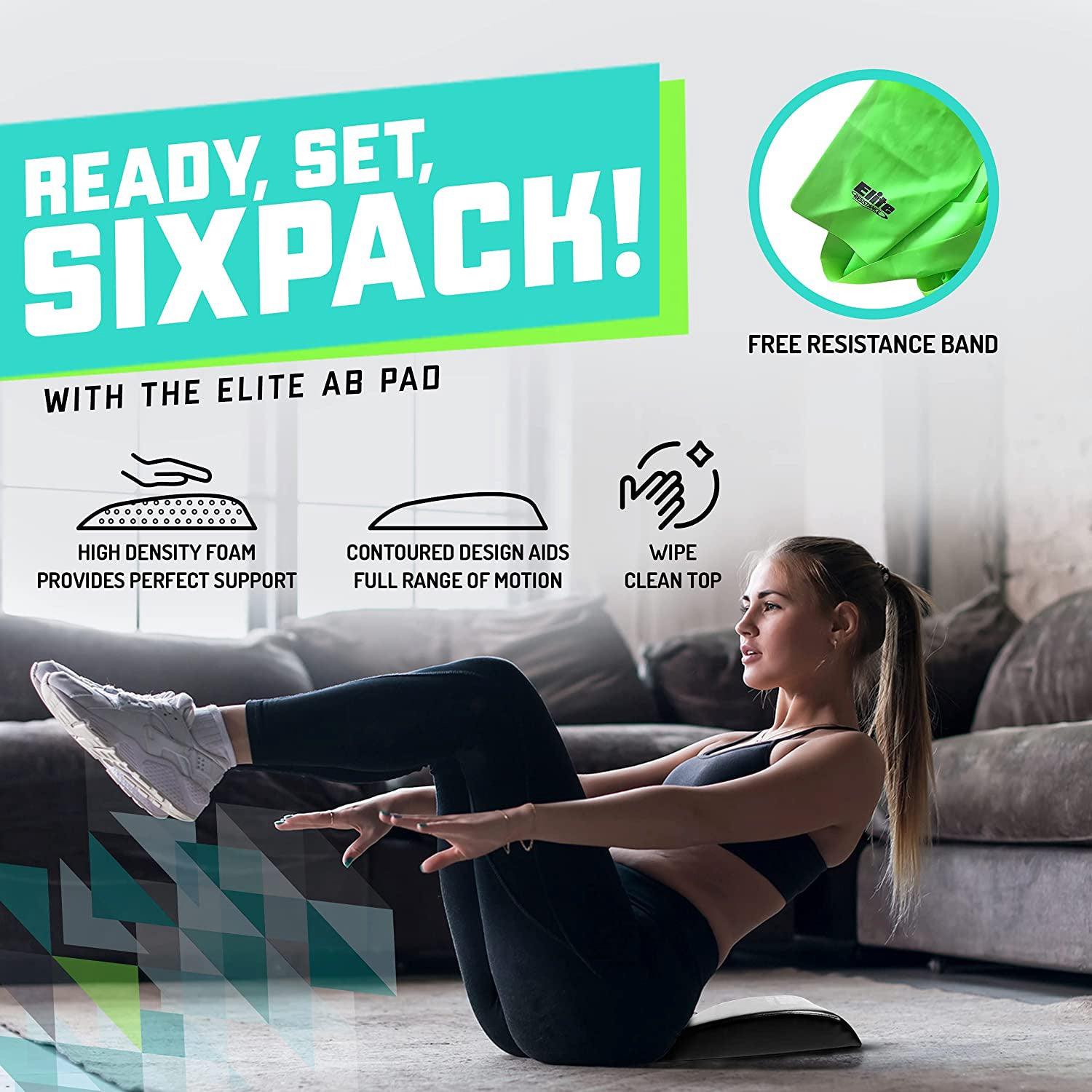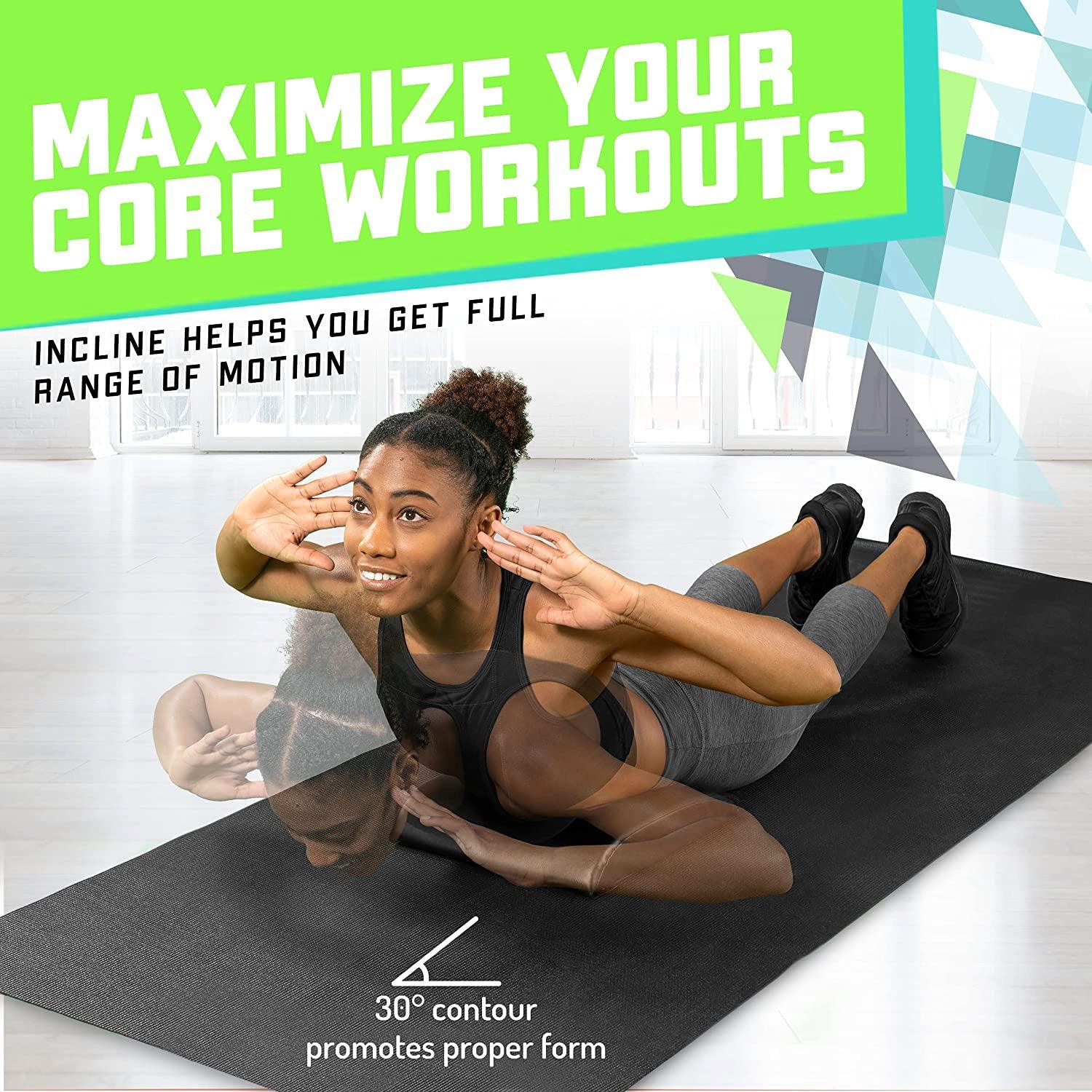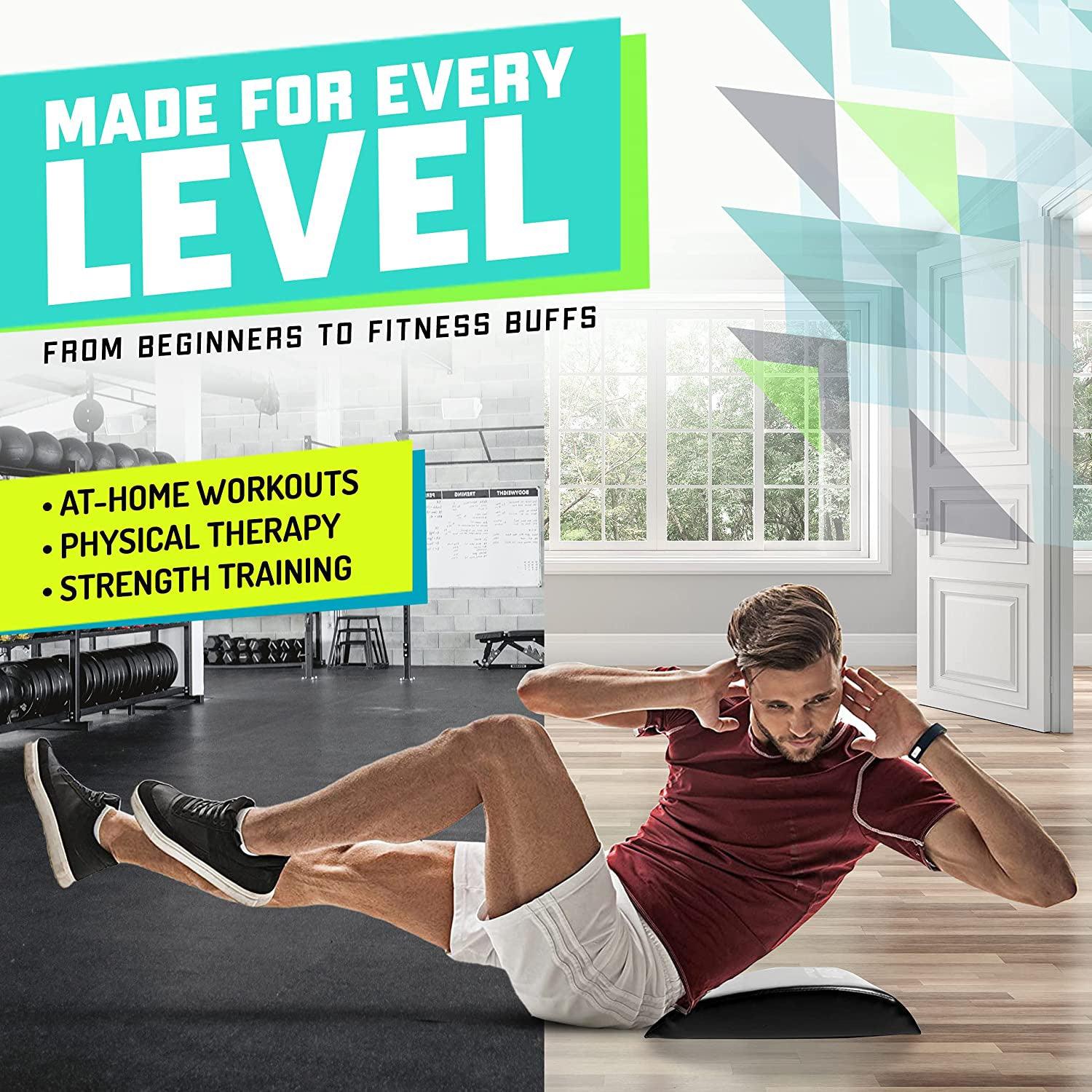 Ab Mat Sit Ups - Sit Up Ab Pad Mat Core Abdominal Cushion Crossfit Trainer Gym Exercise Wedge

About Ab Mat Sit Ups
Your core muscles will get a full range of motion workout when you use the FITSY Abdominal Sit-Up Pad, Ab Mat Sit Ups. These mats are most effective when used for crunches such as the knee crunch, erector, side, reverse, cross, long arm, and bicycle activities.
High-quality Exercise Ab Mat Sit Ups: 
Our abdominal mat will far exceed your expectations for workmanship quality and will be the only abdominal mat you ever purchase. IT ALSO COMES WITH A BONUS RESISTANCE BAND FOR YOUR WARM-UPS. Additionally, only the elite sports brand comes with a good resistance band for your pre-workout warm-ups.
Very Comfortable and Much Needed Lower Back Support :
It's a very cozy abdomen mat that can be used at home or in the gym. Additionally, doing sit-ups without strong lower back support is a major no-no, as you are fully aware. We've created a high-quality Crossfit ab mat to prevent injuries, which takes away all the tension and makes it easy to perform situps while, most importantly, maintaining proper technique.
Access to Instructional Video Training :
We have some excellent "how-to videos" on our website (URL on the package) for those who need some further guidance, so we know you're doing your Ab Mat Sit-Ups properly. By appropriately doing them, you'll be able to concentrate your effort on your abdominal muscles and extend your range of motion for a better "stretch" during extension.
Well Constructed Sit Up Pad With a Quality Vinyl Covering:

The elite sports abmat was meticulously constructed, and it will keep its shape even after prolonged use. It's the perfect amount of firm and soft, and the high-quality vinyl covering and stitching will guarantee that you get great long-term value.
OUR COMMITMENT TO YOU At, we put the needs of our clients first. The equipment offers a 1-year warranty on all of its items.
Why Choose Ab Mat Sit Ups :
1. Sit-up mats with supportive high-density foam make working out more comfortable.
2. Design that is ergonomically contoured aids in forming and maintaining proper posture.
3. Simple to wipe clean on top, high-quality vinyl holds its shape even after repeated use.
This ab pad is ideal for exercise lovers who are always on the go thanks to its stylish design. It's a classic addition to any exercise area because of the understated black color. It's made to last with foam of the highest caliber and vinyl suitable for a gym.
Condition: A Brand New, Unopened, Undamaged Item.
Width: 30 cm
Activity: Fitness
Weight:600 g
Usage: Home Use
Activity: Gym & Training
Muscle Group: Abdominal
Type: Padded Cushion

Be Maskura Fit
Our Happy Hoopers
30 Minutes Daily Fun Workout
The smart hula hoop counts your burned calories, tracks how long you work out, and records other vital information.
Easy Installation Process
Our Smart Weighted Hula Hoop has a carefully planned design with 27 knots placed in hoop's circumference.
27 Detachable Knots
Our Smart Weighted Hula Hoop has a carefully planned design with 27 knots placed in hoop's circumference.
Let customers speak for us
I like this one.
Its a non slippery. Good thing is it doesn't slip while working out. I can rest my back while working out.
To ensure appropriate form during sit-ups, use this support pad. It lessens the tension on my neck and back. I adore how cozy and simple to use this sit-up support pad is. For anyone who wants to increase their sit up routine, it's a terrific purchase. This portable sit-up support pad is incredibly useful! It's portable, so I can use it whenever I have some free time for a quick workout.
Worth what I paid for it
I bought this for making sit-ups more comfortable on my back and butt. It works great and shows no sign of wear. I use it about 3 or 4 times a week.
Comfortable Enough
This ab mat is comfortable and provides great support during sit-ups. It is also easy to clean and store.
Nice Quality Product
Having used a few different ab mats at gyms, this one is the best I must say! The price is affordable. the mat is just as comfortable as you want all on your lower back. The foam is perfectly made, so there is little give, and almost all strain is taken off of the lower back. As a result, I am just loving using it, as it was actually a quality product. A real profit to buy.
Shark Shaver Pro - Platinum Electric Skull Shaver For Head & Face
Best Electric Men's Shaver