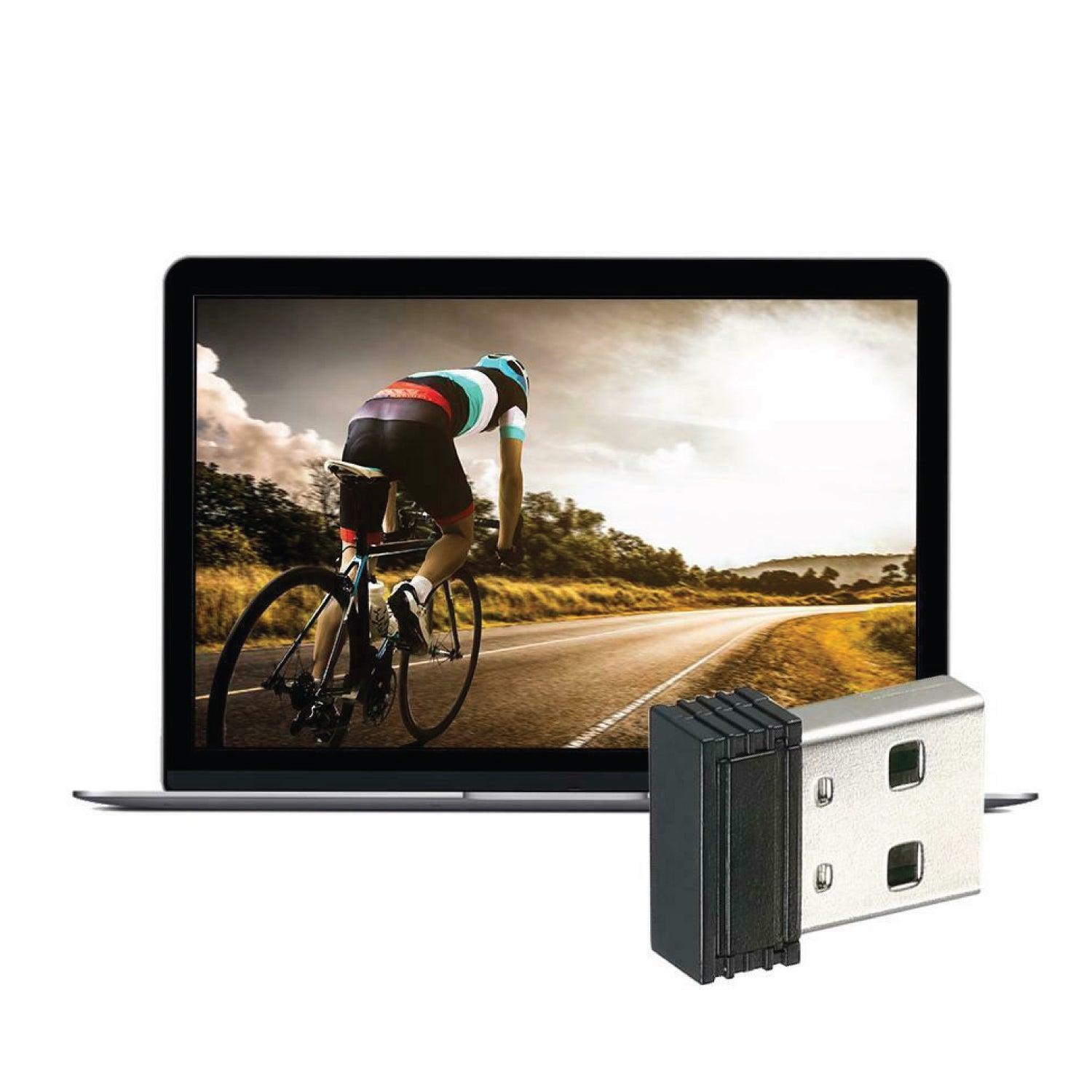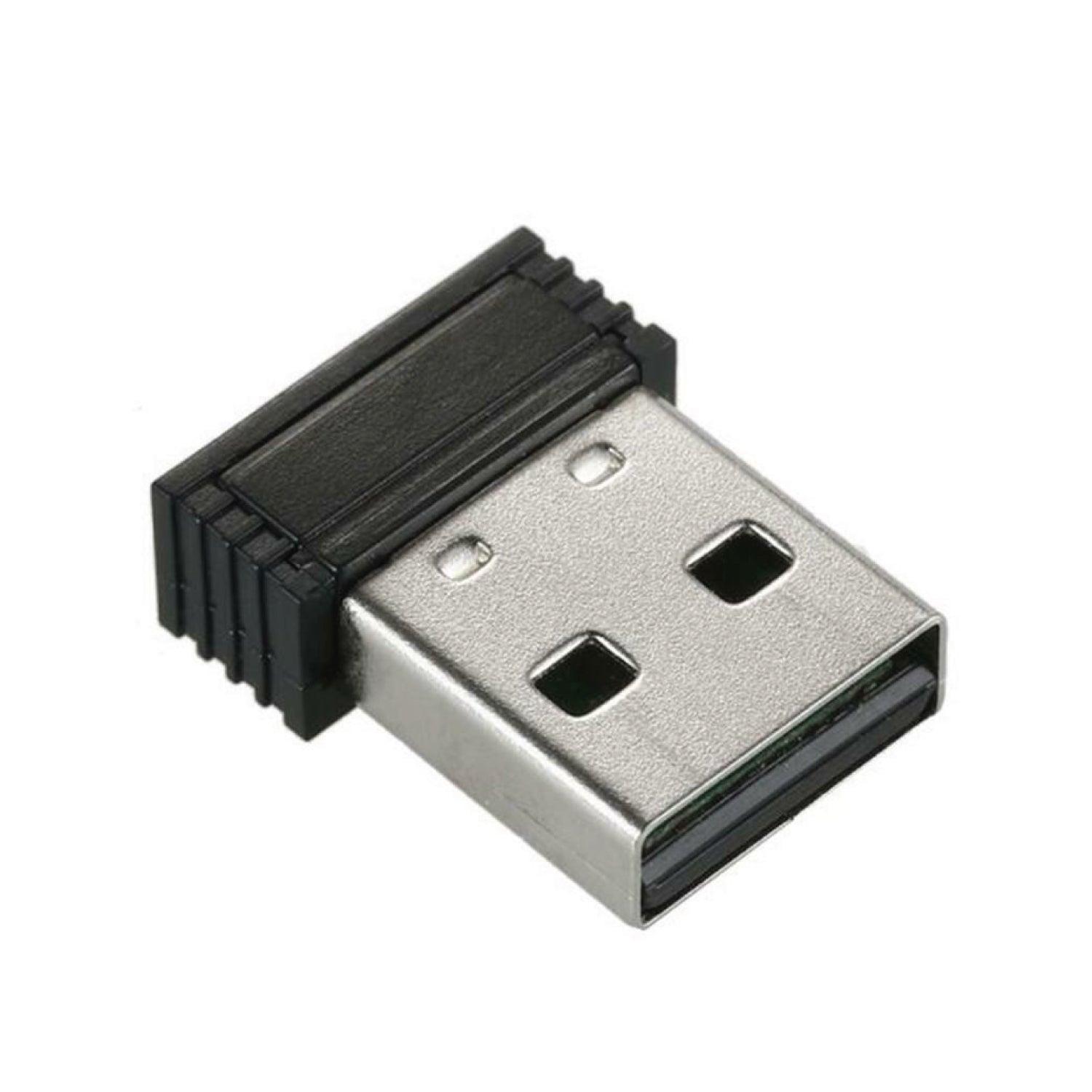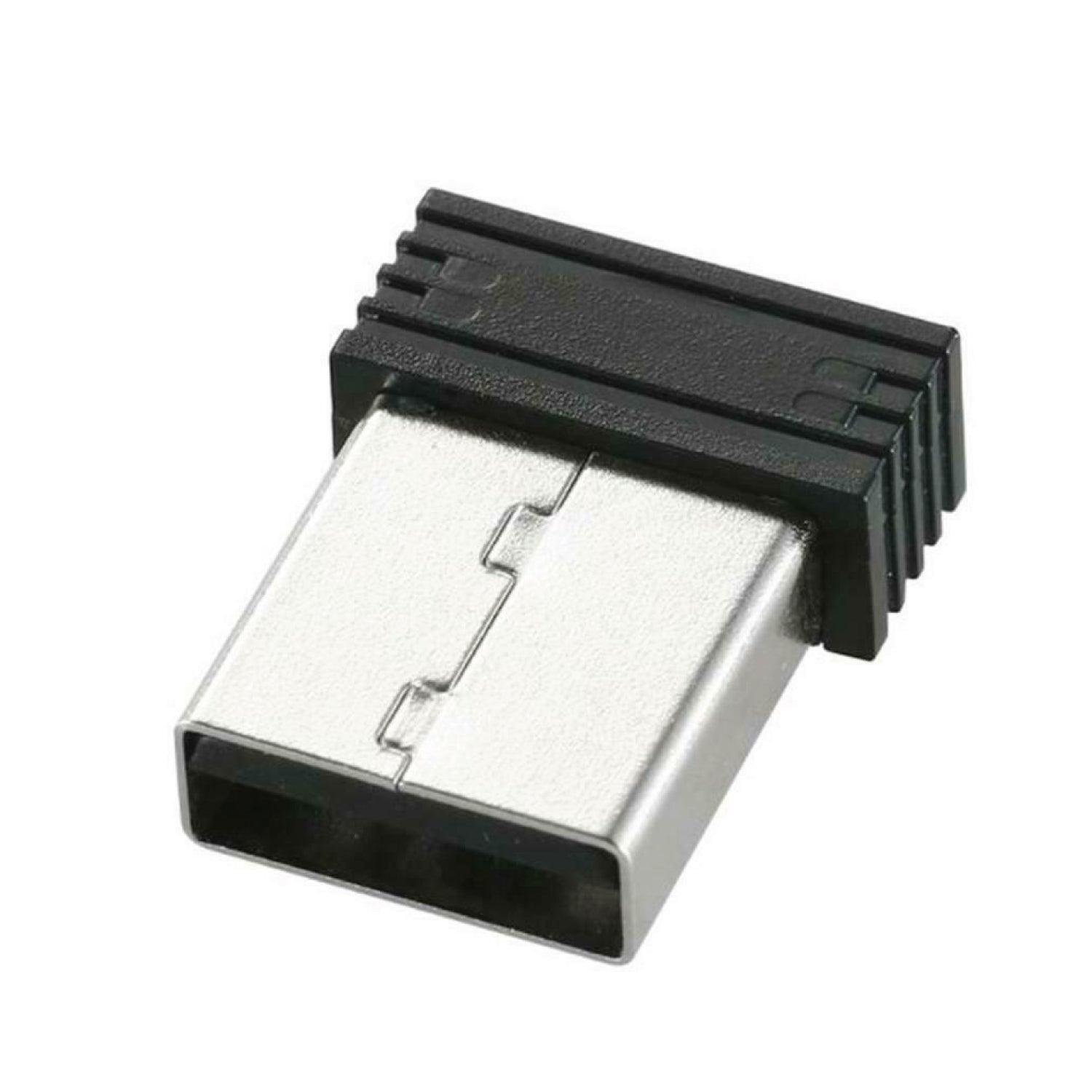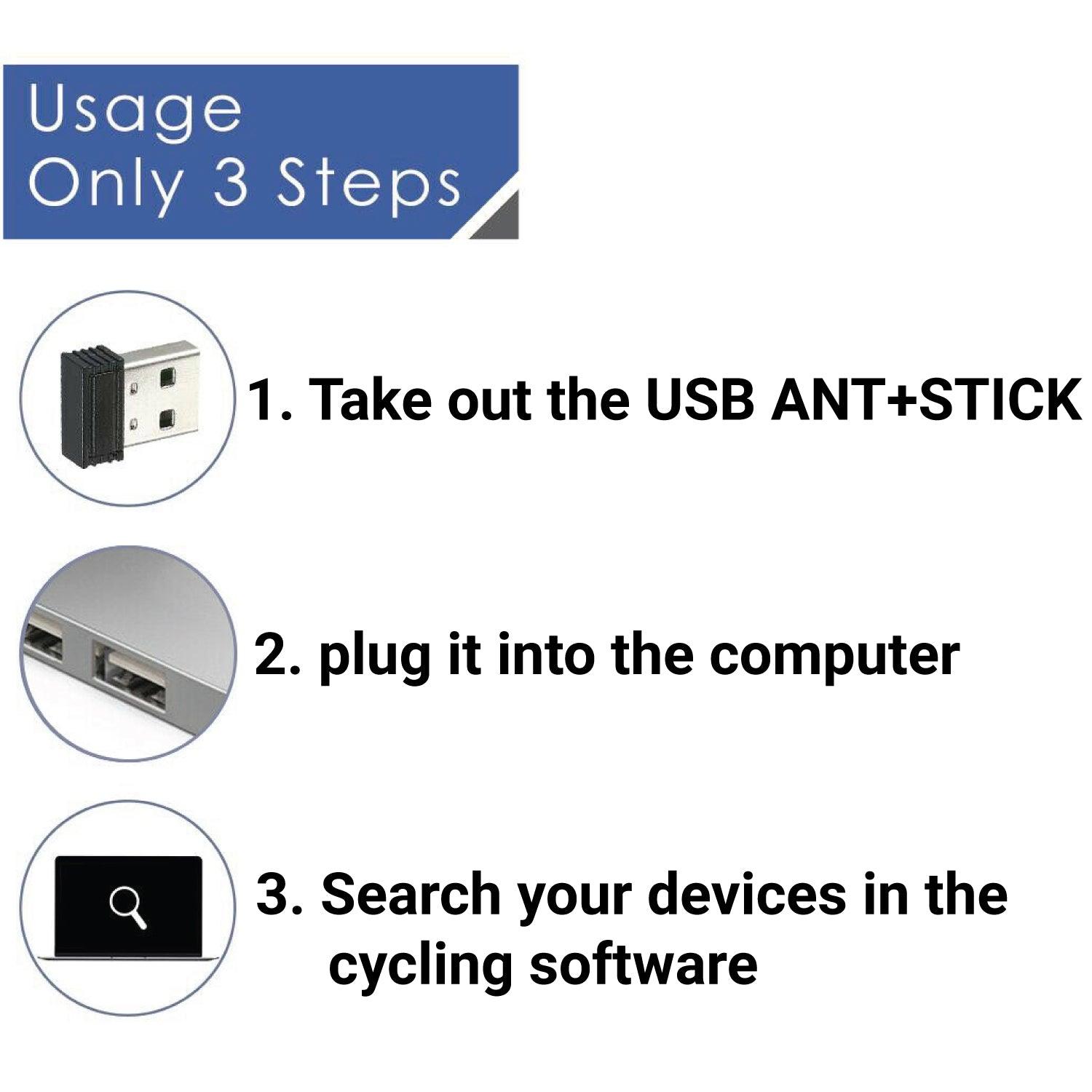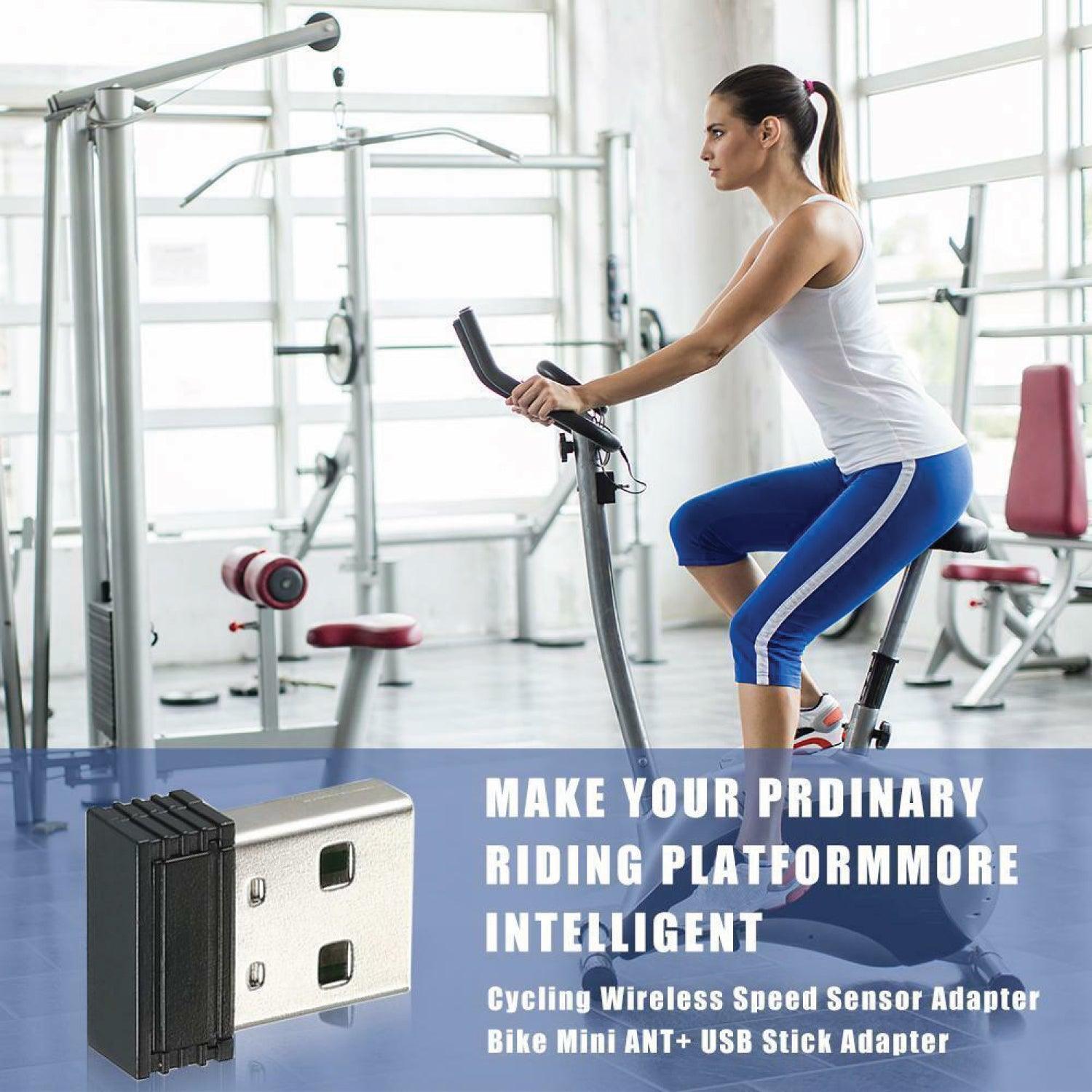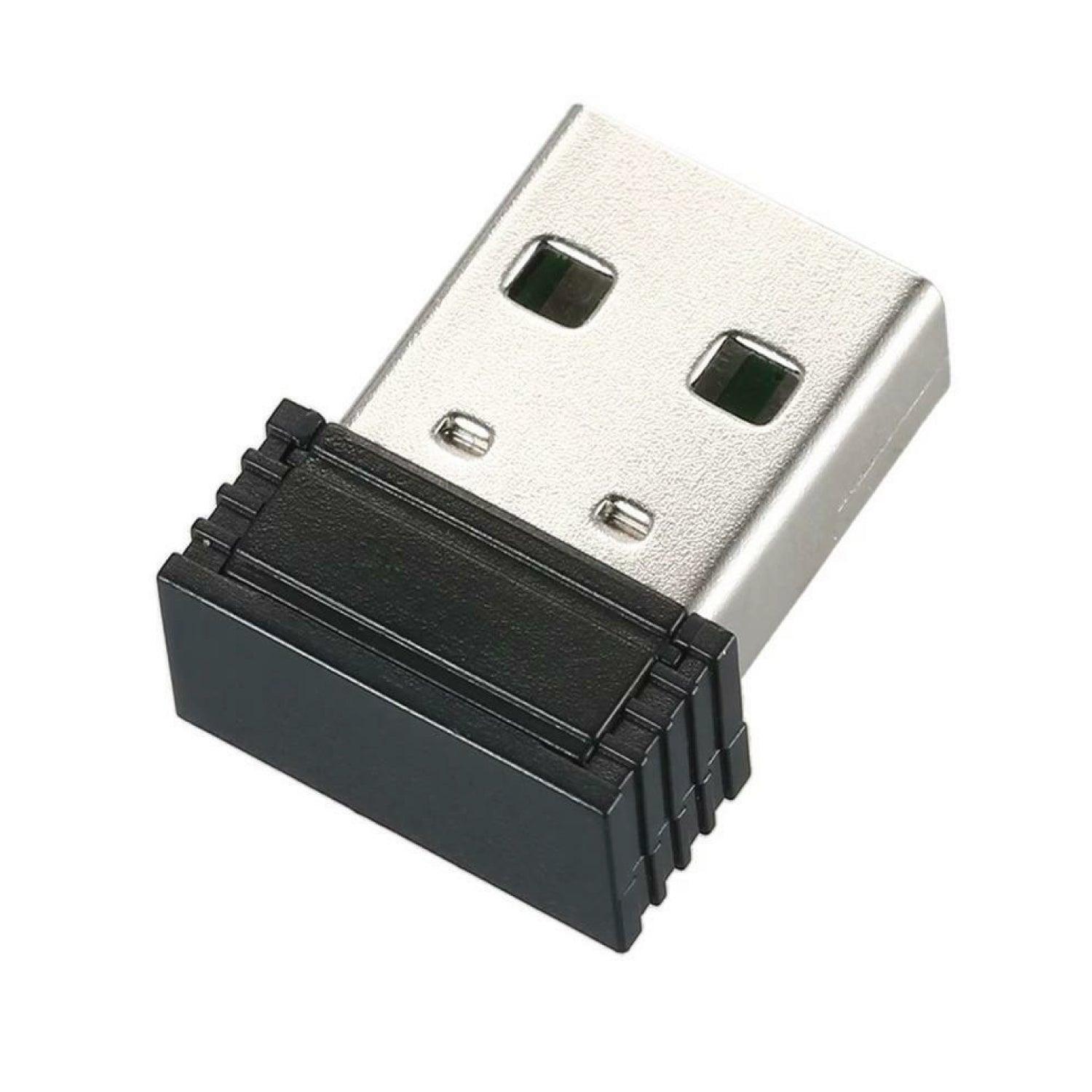 ANT+ USB Dongle Stick Receiver - ANT+ USB Stick Mini Dongle for Zwift, Garmin, Wahoo, Tacx, BKOOL, TrainerRoad, Turbo Trainers

About This Item 
Functions:
ANT+ USB Dongle Stick Receiver Collects ANT+ sensor data wirelessly and communicates with bike training cycling platforms such as Zwift, Fulgaz, The Sufferfest, Traineroad, and many others.
How to Use ANT+ USB Dongle Stick Receiver:
To begin, plug the USB stick into a Windows or Mac notebook and connect your ANT+ sensors. for usage with non-Android or iOS mobile devices.
Compatible:
This device is Suitable with all well-known bike turbo trainers, including the Wahoo, Tax, Garmin, Elite, Cyclops, BKOOL, and Magee models.
Ant+ Sensor Support:
Garmin Watches, Smart Bikes, Turbo Trainers, Heart Rate Monitors, and Power Meters are all supported.
Client Service:
If you have any questions about getting started, device compatibility, functional use, or other issues, please contact our UK customer service team. We can be reached by email or phone at the number on our website. Ideal for group exercise environments.
The ANT+ USB Stick works well in settings for group exercise where there is a lot of interference from different 2.4 GHz wifi signals.
In order to prevent cross-talk from other devices, the ANT+ stick includes numerous channels and can securely link to several ANT+ sensors at once.
ANT+ USB Dongle Stick Receiver Features : 
1. If a compatible fitness device is in close proximity to this ANT+ USB stick, activity data is collected. Cycling aficionados must have it because it is compatible with Garmin products and cycling games!
2. ANT+ wireless communications protocol; up to 8 channels
3. Acquire a wireless ANT+ radio and convert it to the USB protocol for computer software.

4. It connects to a computer's USB port and looks for a user-friendly cycling program.
5. Also Supported by Garmin, Zwift, Wahoo, and Bkool.

6. The small size and light weight make carrying very simple.

Included:
This package includes 1 x ANT+ USB Stick Adapter
You May Check It Out: Mountain Bike Pannier Rack


Condition:New
Transmission range: 5 meters (the best performance is within 3 meters)
Size: 1.9 x 1.5cm/0.75 x 0.59"
Material: ABS
Weight: 8g
Be Maskura Fit
Our Happy Hoopers
30 Minutes Daily Fun Workout
The smart hula hoop counts your burned calories, tracks how long you work out, and records other vital information.
Easy Installation Process
Our Smart Weighted Hula Hoop has a carefully planned design with 27 knots placed in hoop's circumference.
27 Detachable Knots
Our Smart Weighted Hula Hoop has a carefully planned design with 27 knots placed in hoop's circumference.
Let customers speak for us
Awesome Indoor Training Tool!
connects flawlessly with my smart trainers and indoor cycling apps, providing a realistic and immersive experience. It's a game-changer for staying fit indoors.
Data Junkie's Delight!
If you love tracking and analyzing your fitness data, this dongle stick receiver is a dream come true. It collects and transfers data seamlessly, allowing me to dive deep into my performance metrics. It's a data junkie's delight!
Reliable and Convenient!
The dongle stick receiver is incredibly reliable. It consistently maintains a strong connection with my devices, and its compact design makes it convenient to carry anywhere. I can't imagine my workouts without it
Effortless Connectivity!
This ANT+ USB dongle stick receiver is a breeze to set up and use. It effortlessly connects with my devices, allowing me to monitor my progress in real-time. It's a must-have for anyone serious about their fitness goals.
Perfect Fitness Companion!
It seamlessly connects with my fitness devices and provides accurate data, making it an essential tool for my fitness journey.
Shark Shaver Pro - Platinum Electric Skull Shaver For Head & Face
Best Electric Men's Shaver