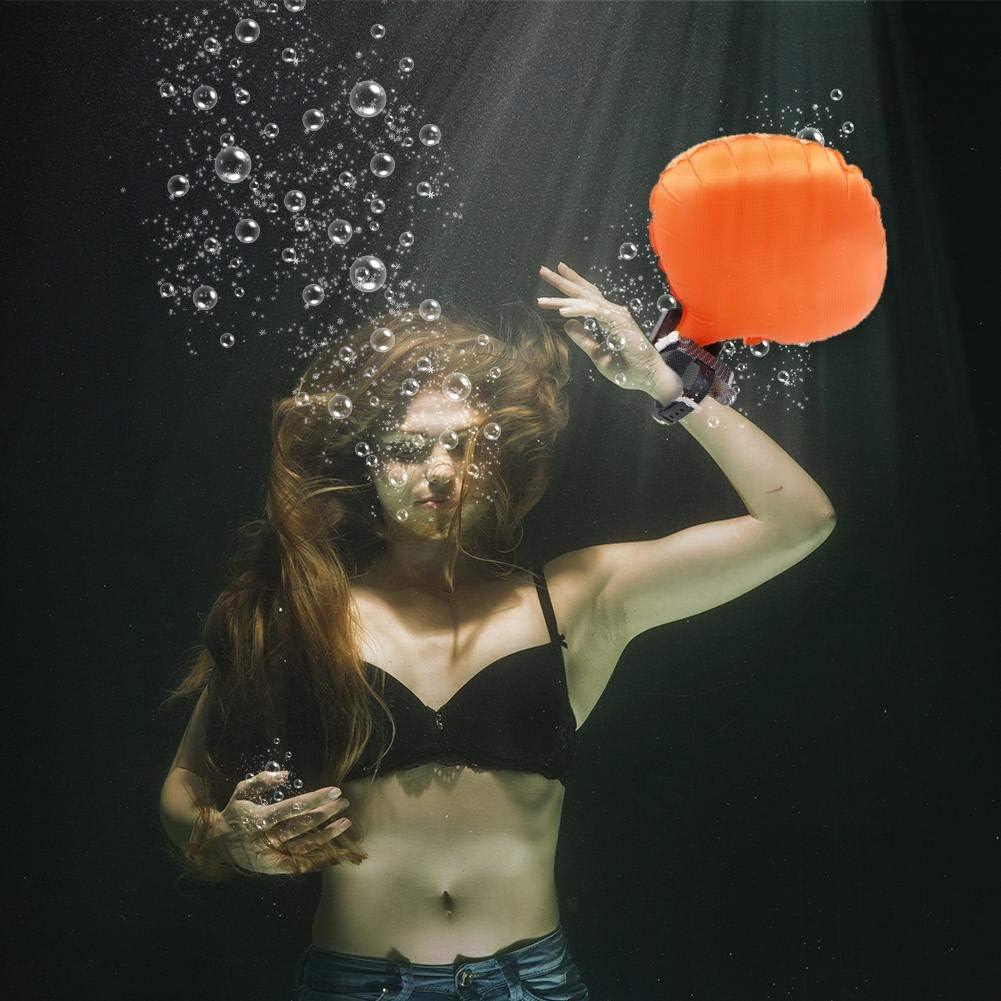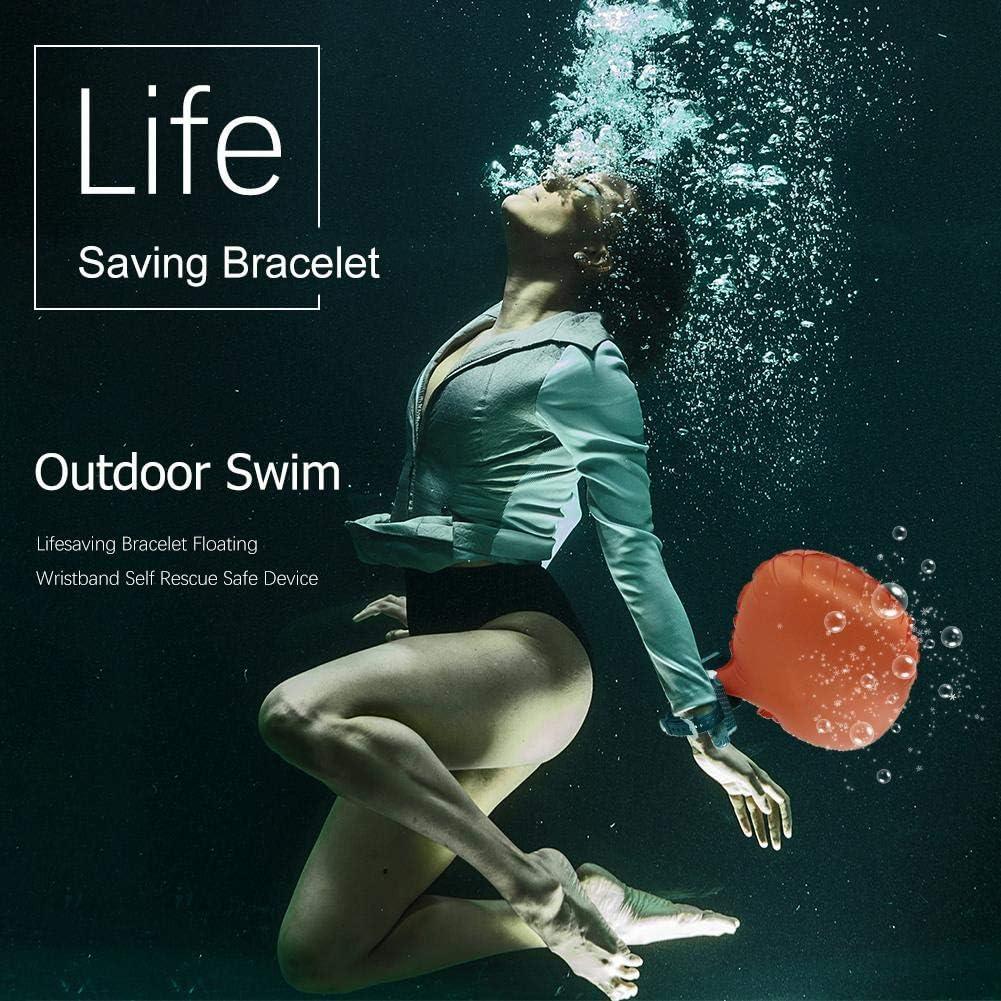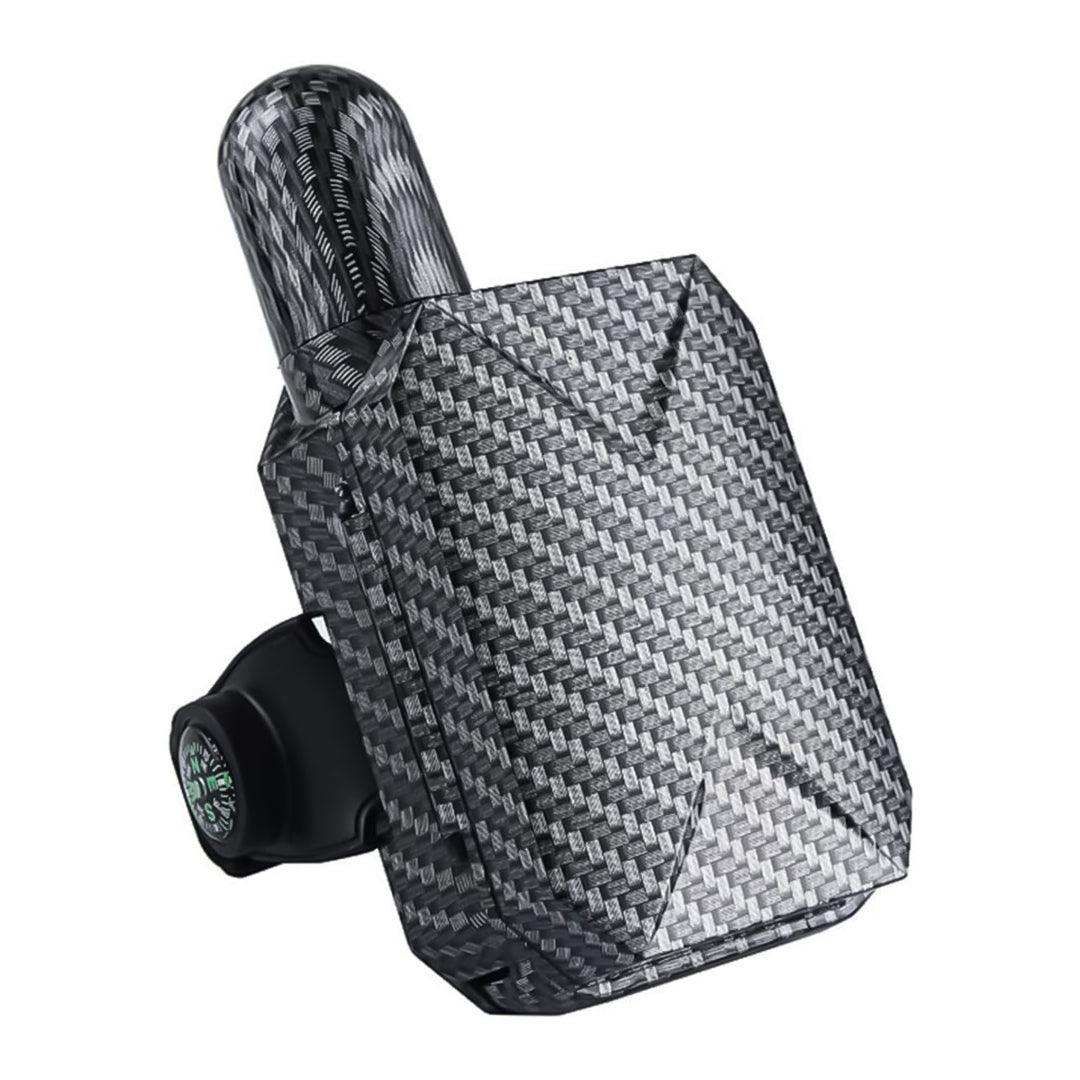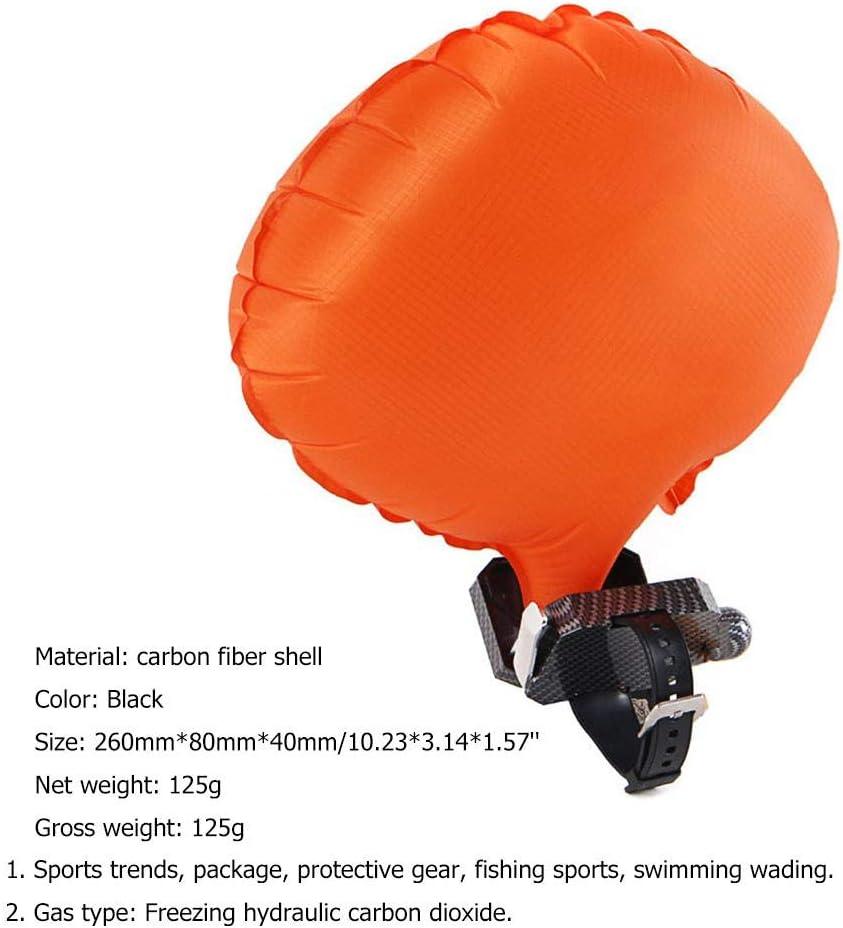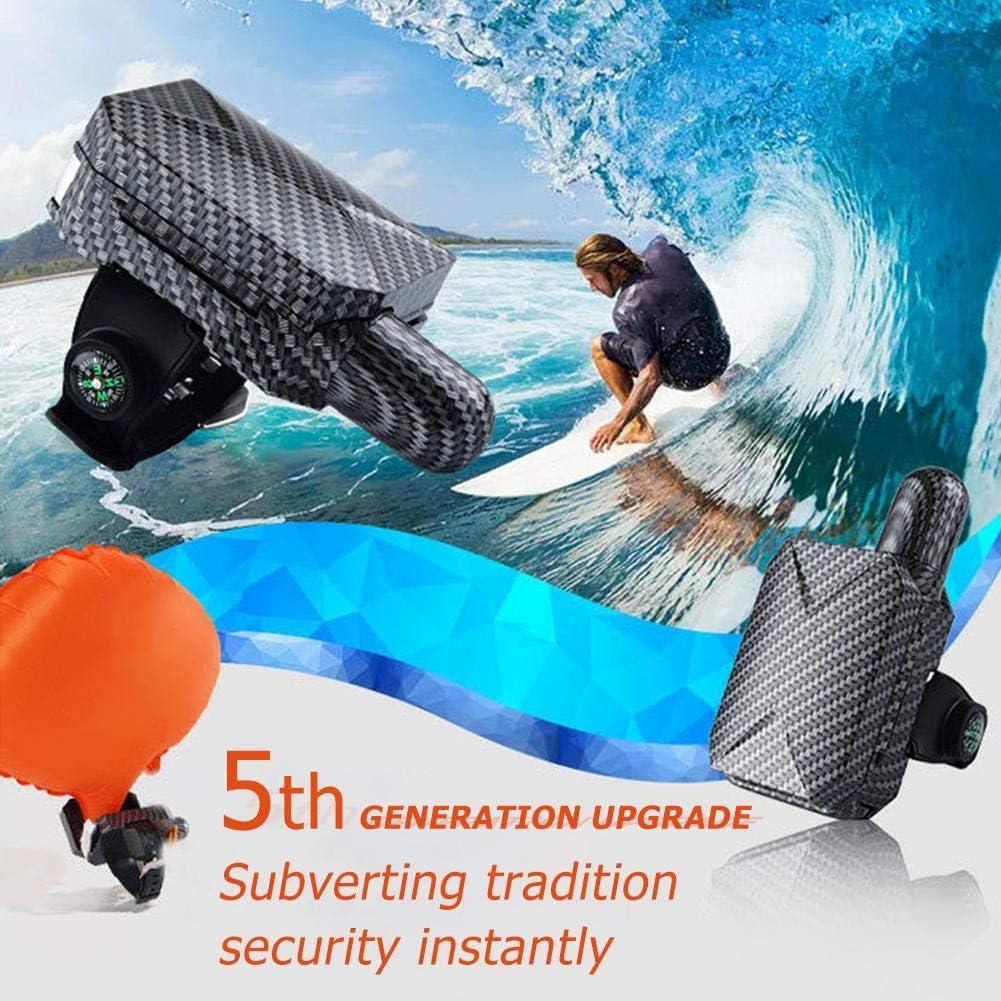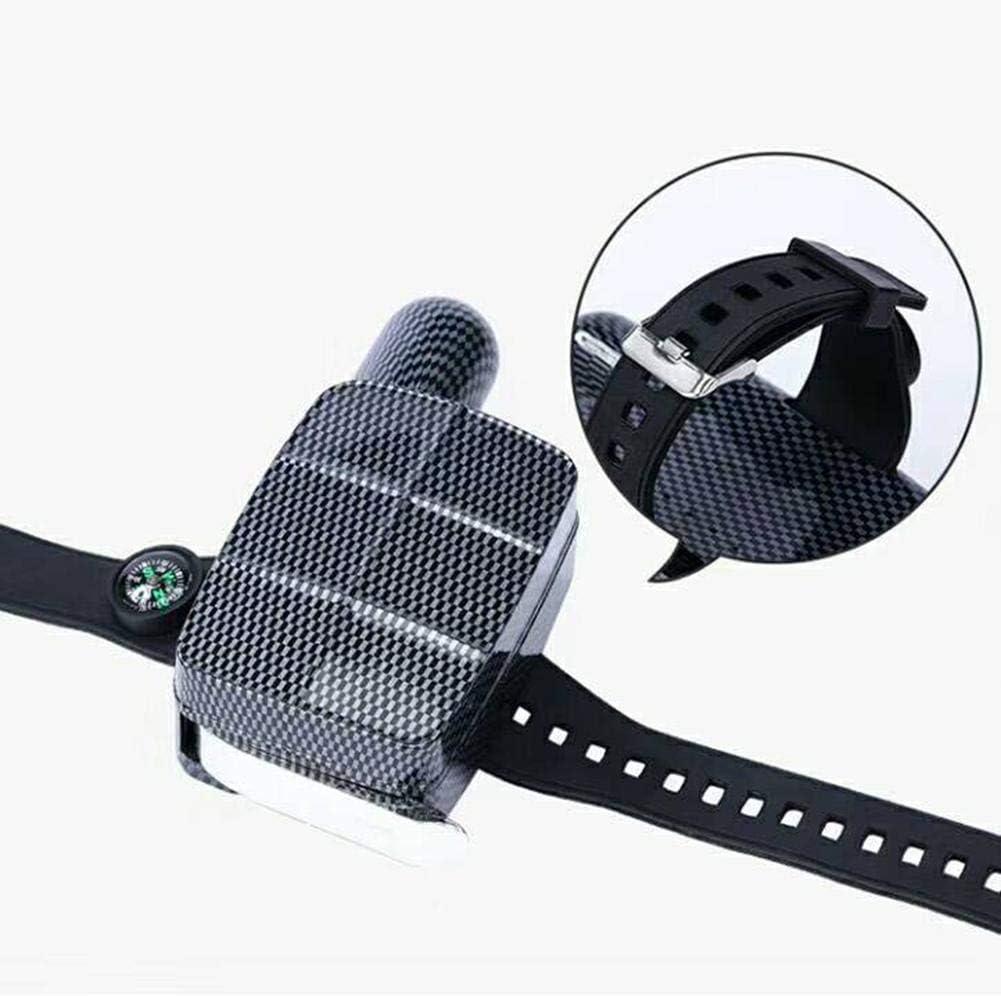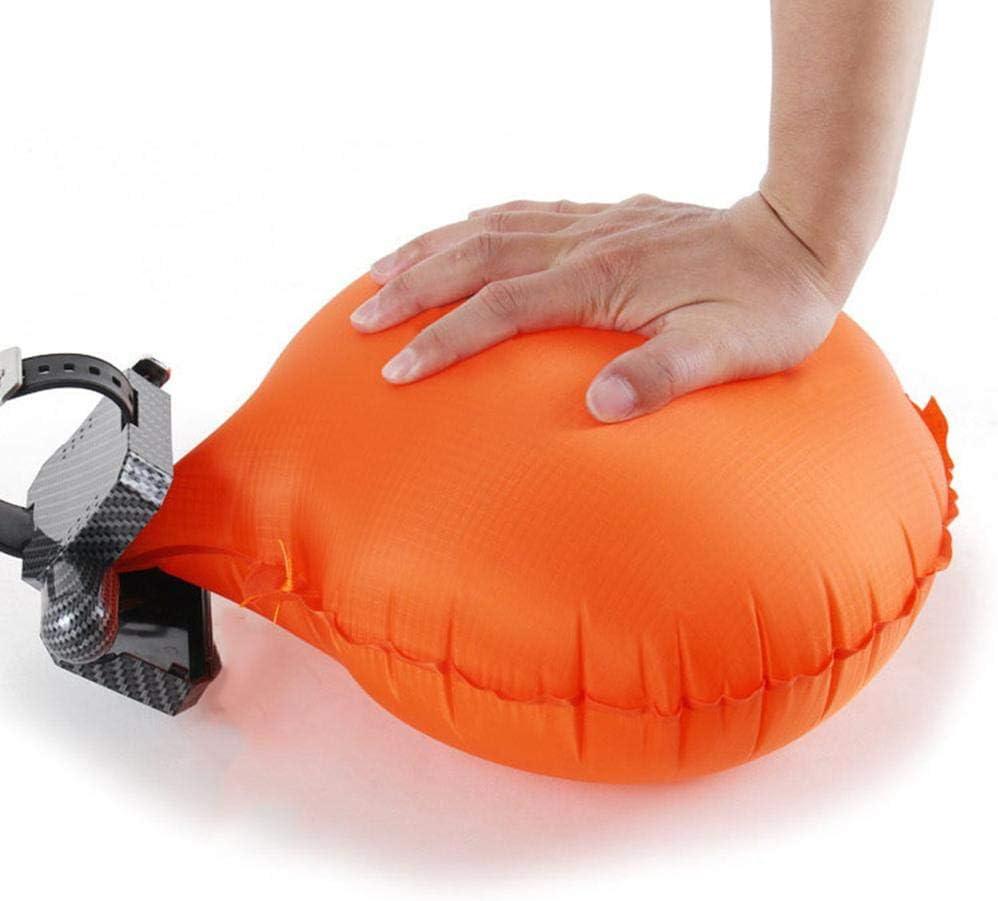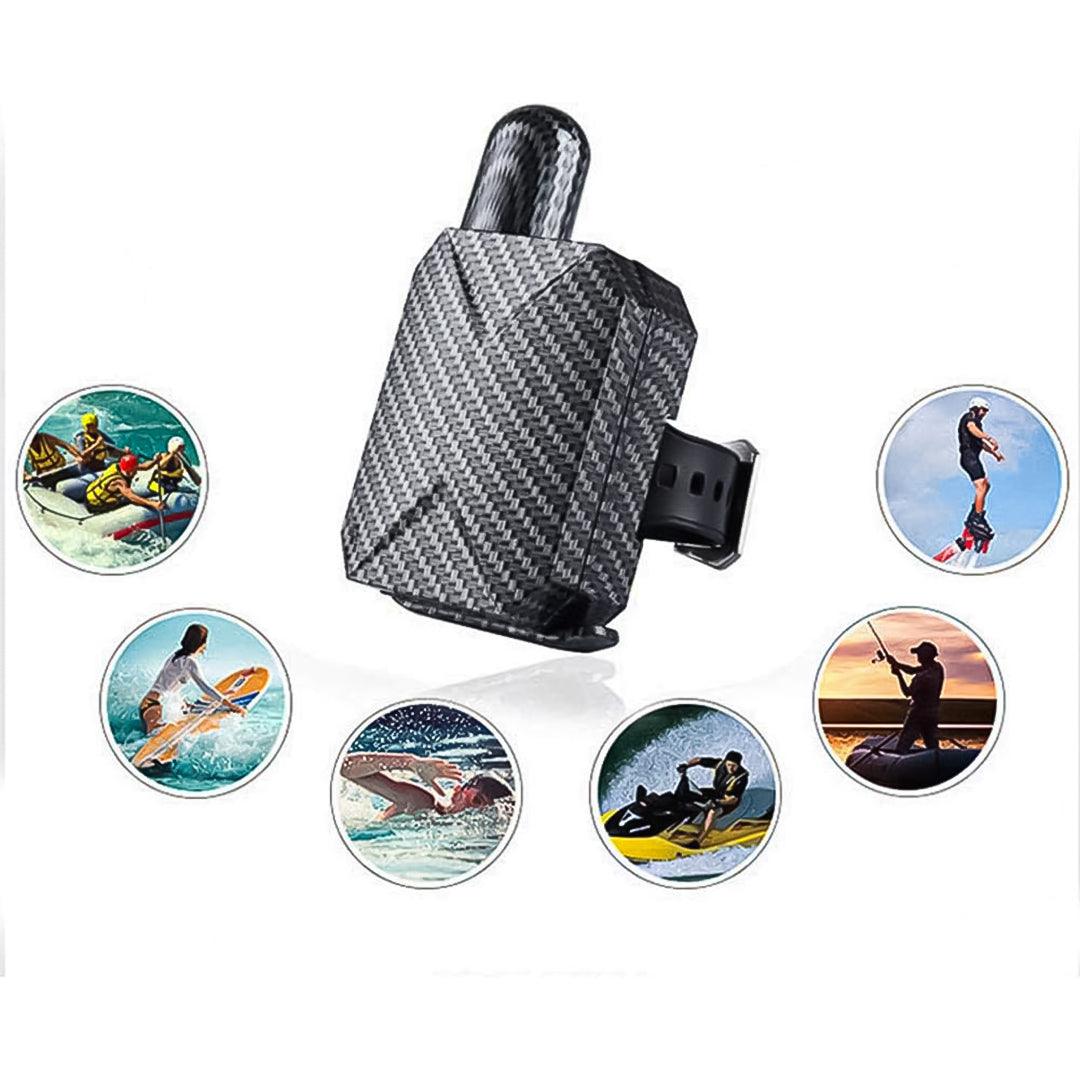 Anti Drowning Bracelet - Portable Lifesaving Anti-Drowning Bracelet Aid Inflatable Bladder Outdoor Swim

About Anti Drowning Bracelet
Introduce yourself to the Portable Lifesaving Anti Drowning Bracelet, your essential swimming and water activity companion when swimming outside. With its inflated bladder, this innovative wristband can help prevent drowning incidents and offer security in a range of water environments. It was developed to provide additional defense.
Features Of Anti Drowning Bracelet
3 seconds of built-in liquid carbon dioxide to fill the airbag
Instantaneously filled with petrol, generating an incredible 125kg load capacity. Allowing you to calmly handle the unexpected fear reaction.
You receive accurate directions from the waterproof compass.
Swim, dive, surf, row, or fish while adjusting to the environment.
 Hydraulic carbon dioxide gas freezing 
Benefits of Anti Drowning Bracelet
Enhanced Safety:
The primary benefit of this bracelet is its potential to prevent drowning incidents by providing buoyancy and keeping the user's head above water during emergencies.
Peace of Mind:
Whether you're a strong swimmer or a beginner, having an anti drowning bracelet can offer an additional layer of confidence and security when participating in water activities.
Versatile Use Anti Drowning Bracelet:
This anti drowning bracelet is suitable for a wide range of water-based activities, including swimming, snorkeling, kayaking, and more. It's particularly valuable for children and less experienced swimmers.
Rapid Response:
Automatic activation upon water contact ensures that the bracelet is ready to assist instantly, reducing the risk of panic and delayed response.
How To Use:
Remove the plastic cover, place and secure the petrol can, then screw it back on.
Wear it on your hand, and in case of an emergency, squeeze the trigger lever.
The airbag instantly inflates upon the trigger lever's opening.
Discover the peace of mind that comes with enhanced water safety by wearing the Portable Lifesaving Anti Drowning Bracelet Aid. While this device can be a valuable tool, it's important to note that nothing replaces proper water safety practices and supervision. Always exercise caution and adhere to safety guidelines when engaging in water activities.
You May Check It Out: Best Waterproof Bag For Swimming
Notes: Due to hand measuring, please allow 1-3mm differences. The image might not accurately depict the item's color due to variations in display and lighting.
Condition: A brand-new, unused, and unworn item
Gross weight: 278g
Net weight: 278g
Size: 260mm*80mm*40mm
Color: Black
Material: Carbon fiber shell
Carbon dioxide cylinder Process: Environmentally friendly galvanizing
Carbon dioxide cylinder Material: 1013 steel
Carbon dioxide cylinder Bottle mouth: 9mm3/8-24unf
Carbon dioxide cylinder Diameter: 18mm/0.71''
Carbon dioxide cylinder Height: 83mm/3.26''
Carbon dioxide cylinder Weight: single 12g, with 2
Color: Black
Size: 260mm*80mm*40mm
Net weight: 278g

Be Maskura Fit
Our Happy Hoopers
30 Minutes Daily Fun Workout
The smart hula hoop counts your burned calories, tracks how long you work out, and records other vital information.
Easy Installation Process
Our Smart Weighted Hula Hoop has a carefully planned design with 27 knots placed in hoop's circumference.
27 Detachable Knots
Our Smart Weighted Hula Hoop has a carefully planned design with 27 knots placed in hoop's circumference.
Let customers speak for us
Great
I've tried it out and it seems to work great, but I need to know what size cartridges are required.
Shark Shaver Pro - Platinum Electric Skull Shaver For Head & Face
Best Electric Men's Shaver