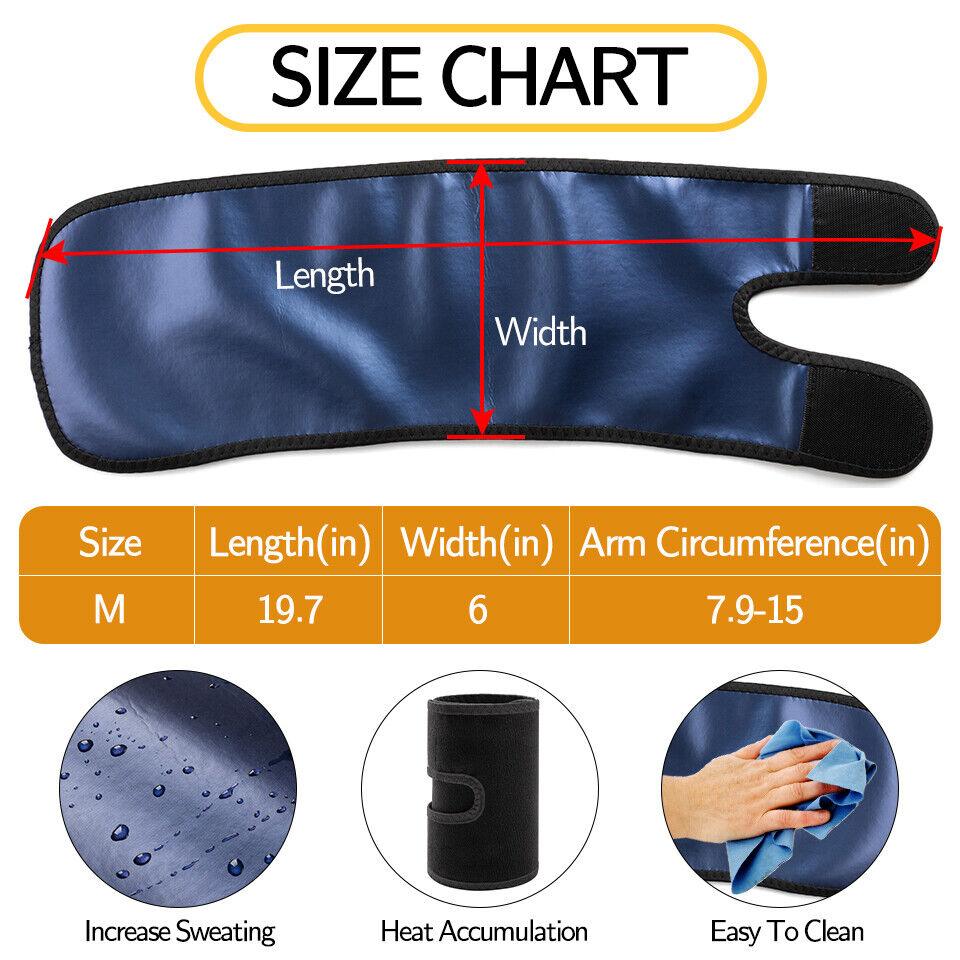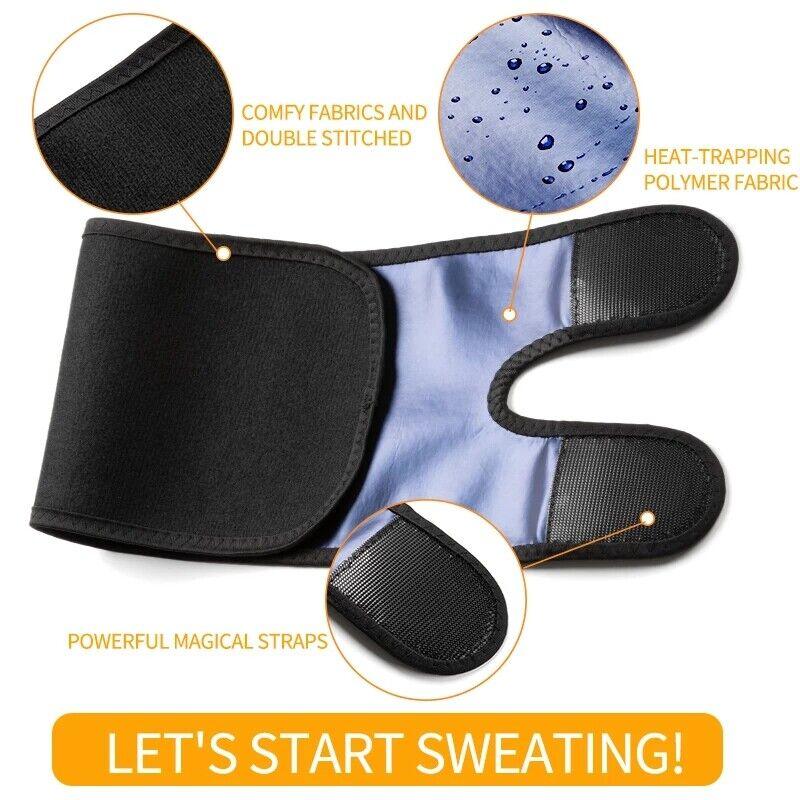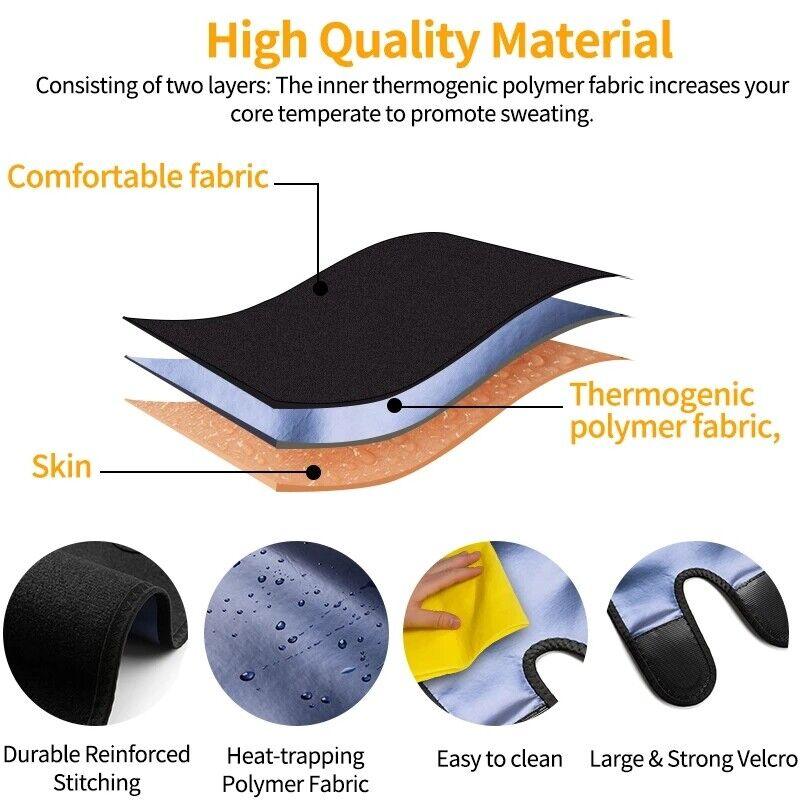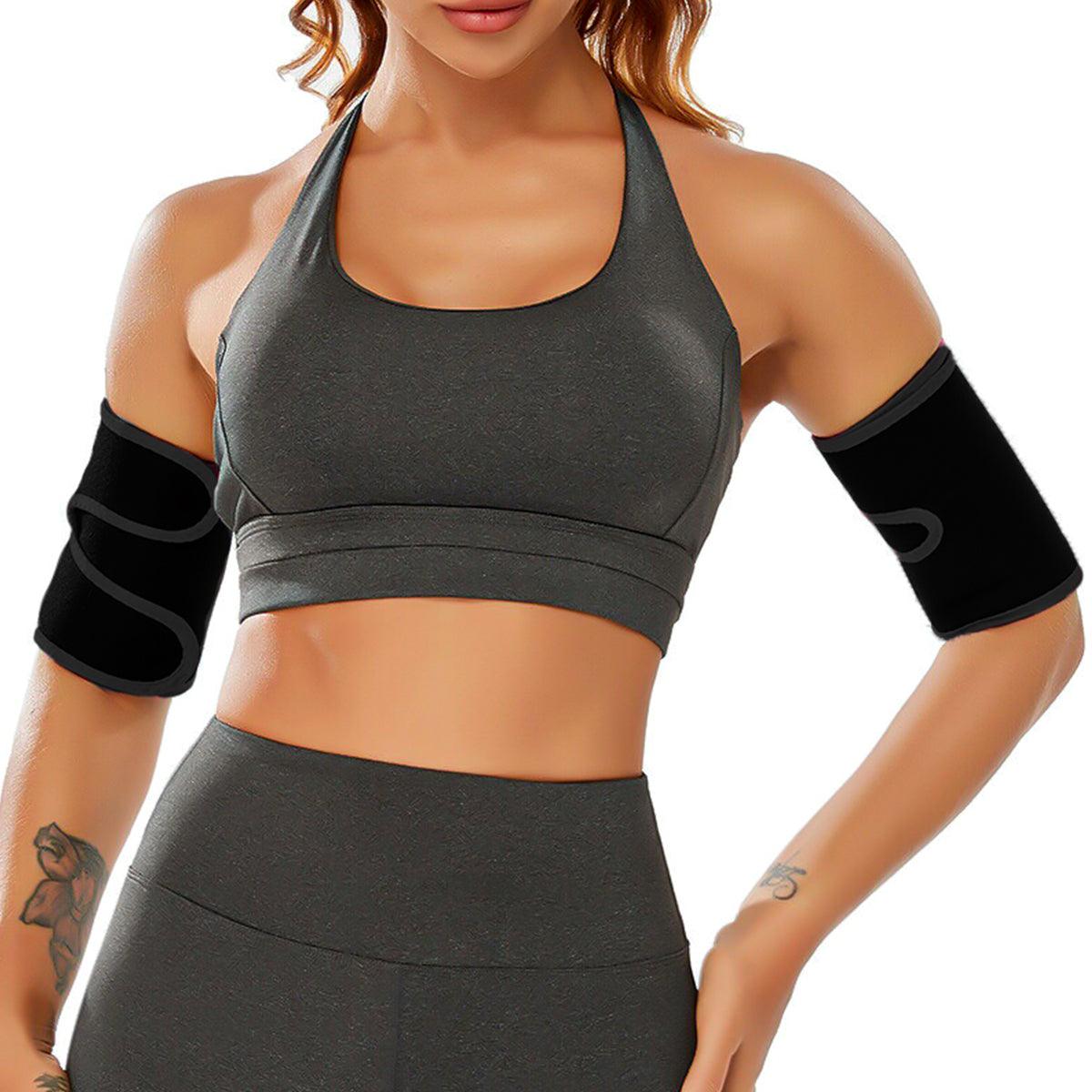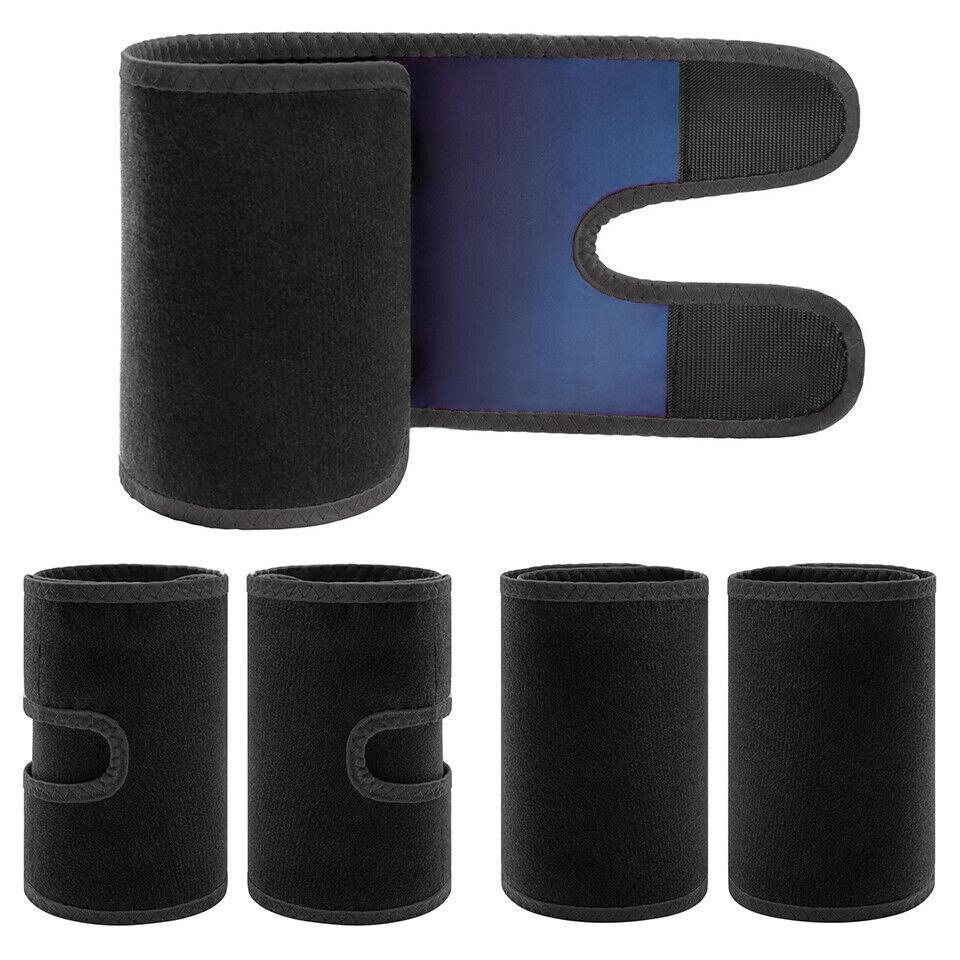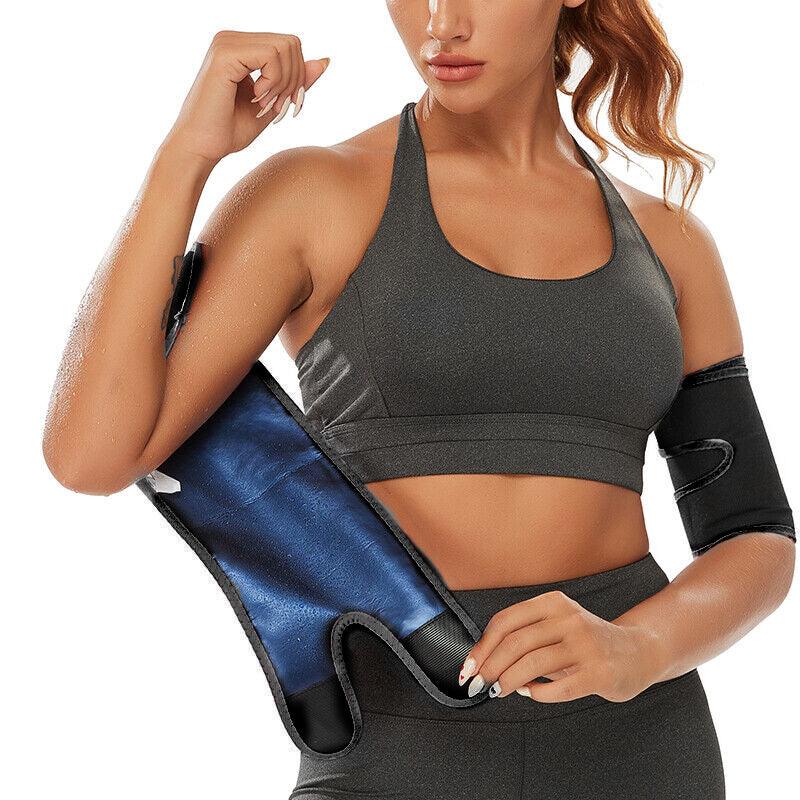 Arm Trimmers Pair - Mastere Arm Trimmers Pair Weight Loss Slimmer Wraps - Men & Women Sauna Neoprene Gym Exercise Compression Bands Workout Fat

Burn Calories Arm Trimmers Pair:
Arm Trimmers Pair, Rapid water weight loss and calorie burn. These bands raise body temperature by focusing on the upper arms and wrapping around the biceps. It helps to reduce cellulite and lose arm fat. 
Material:
High-quality content made with SBR, a sustainable material. Rose-colored interior and a black exterior. Both men and women can use it.
Slim Your Arm:
It increases sweat production to help with arm slimming. When doing sports, it might also help to safeguard your arm.
Arm Trimmers Pair Size:
To ensure a proper fit, please measure your arms before purchasing's = 9"-10.2", M = 10.3"-11.2", L = 11.3"-12.2", XL = 12.3"-13.2," XXL = 13.3"-14.5" are the arm girth measurements for one circle. The arm trimmer is flexible and a little tight, but after wearing it for a while, it will comfortably suit your arm.
Details:
International products differ from local items in terms of fit, age ratings, product language, labeling, and instructions. They also have different terminologies and are sold in other countries.
Guard Your Arms:
The arm trimmers also protect your arms from injury by stimulating blood flow, assisting with pre-workout preparation, preventing weariness and injuries after exercise, and releasing pollutants.
High Absorbing: 
Due to its ability to absorb perspiration, it also lessens any potential harm that sweat may cause.
To safeguard your arms when doing sports.
Comfortable Clothing:
While engaging in any activity, a comfortable, lightweight, elastic fabric conforms to and moves with your body.
Additionally, black is a hue that looks good on both men and women.
Washing Advice:
Please wash it with your hands. Flat drying is advised. Avoid using bleach, ironing, twisting or wringing, and drying in direct sunlight.
You May Read Also: Thigh Bands for Workout
Arm Trimmers Pair Feature:  

It helps you burn fat and lose weight by keeping your body warm and heating the region you want to sweat while going about your everyday activities.
Condition: Brand New
Number in Pack: 2 Pack / 1 Pair
Features: Adjustable Strap, Padded, Slimming, Array
Department: Unisex Adults
Material: Neoprene Cotton
Model: Sweat Body Wrap
Activity: Array
Character: SAUNA SWEAT
Fabric Type: Blended Fabric
Brand: Maskura
Style: arm/thigh shaper
Color: Black
Band Size: Medium
Activity: Bodybuilding, Fitness, Gym & Training
Compression Area: Arm, Leg, Thigh
Theme: Band
Compression Level: Extra Firm
ideal for: Unisex Adults

Be Maskura Fit
Our Happy Hoopers
30 Minutes Daily Fun Workout
The smart hula hoop counts your burned calories, tracks how long you work out, and records other vital information.
Easy Installation Process
Our Smart Weighted Hula Hoop has a carefully planned design with 27 knots placed in hoop's circumference.
27 Detachable Knots
Our Smart Weighted Hula Hoop has a carefully planned design with 27 knots placed in hoop's circumference.
Let customers speak for us
Highly effective.
it creates pressure in my arm while working out. Which I suppose a great thing. I think I will have perfect result in few weeks, if I keep working out like this.
Great for sweating
This trimmer are great for sweating during workouts. They fit snugly and stay in place without slipping.
Sauna arm sleeve
I use it as an all day to tighten my inner under arms so it won't hang or be as loose,it has been awesome to been using this sleeve it has done great in firming and tightening and I lost 2 inches off..I'll be using for more longer now that I know it works..
It's really nice
I wasn't sure at first because I have big arms, but they fit and made my arms sweat a lot as I worked out. Although I've only recently started wearing them, I have already noticed a small change in my arms, which I hope will last as I continue to use them. I would recommend them if you're searching for something to assist burn fat.
Nice addition to my workout gear!
These are a lightweight product that provide decent upper arm covering. If you don't tighten the bands on each arm, they will slide down when you're exercising or moving around. The bands can be a little tricky to adjust. I could wear them easily and experience the effects of a sauna.
Shark Shaver Pro - Platinum Electric Skull Shaver For Head & Face
Best Electric Men's Shaver