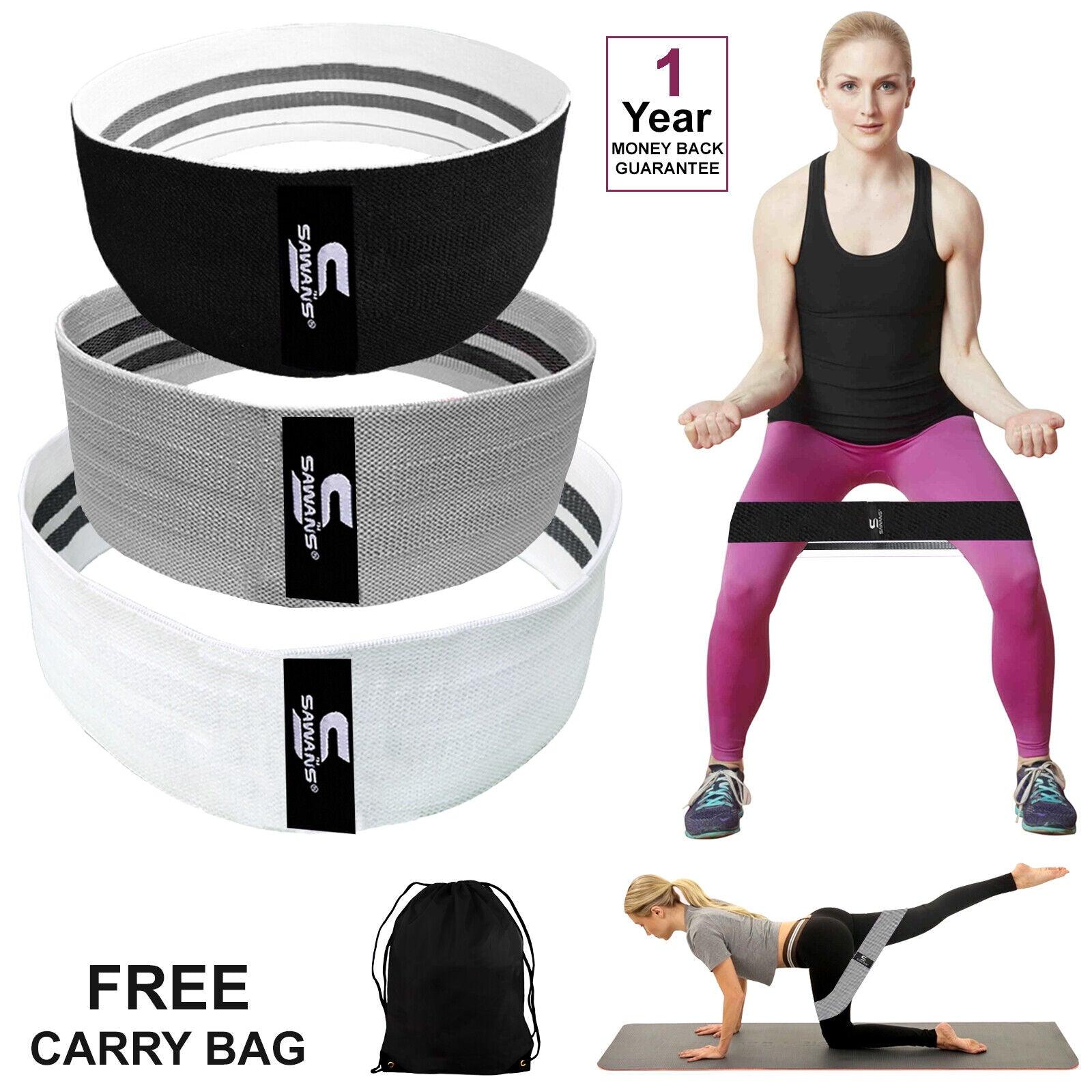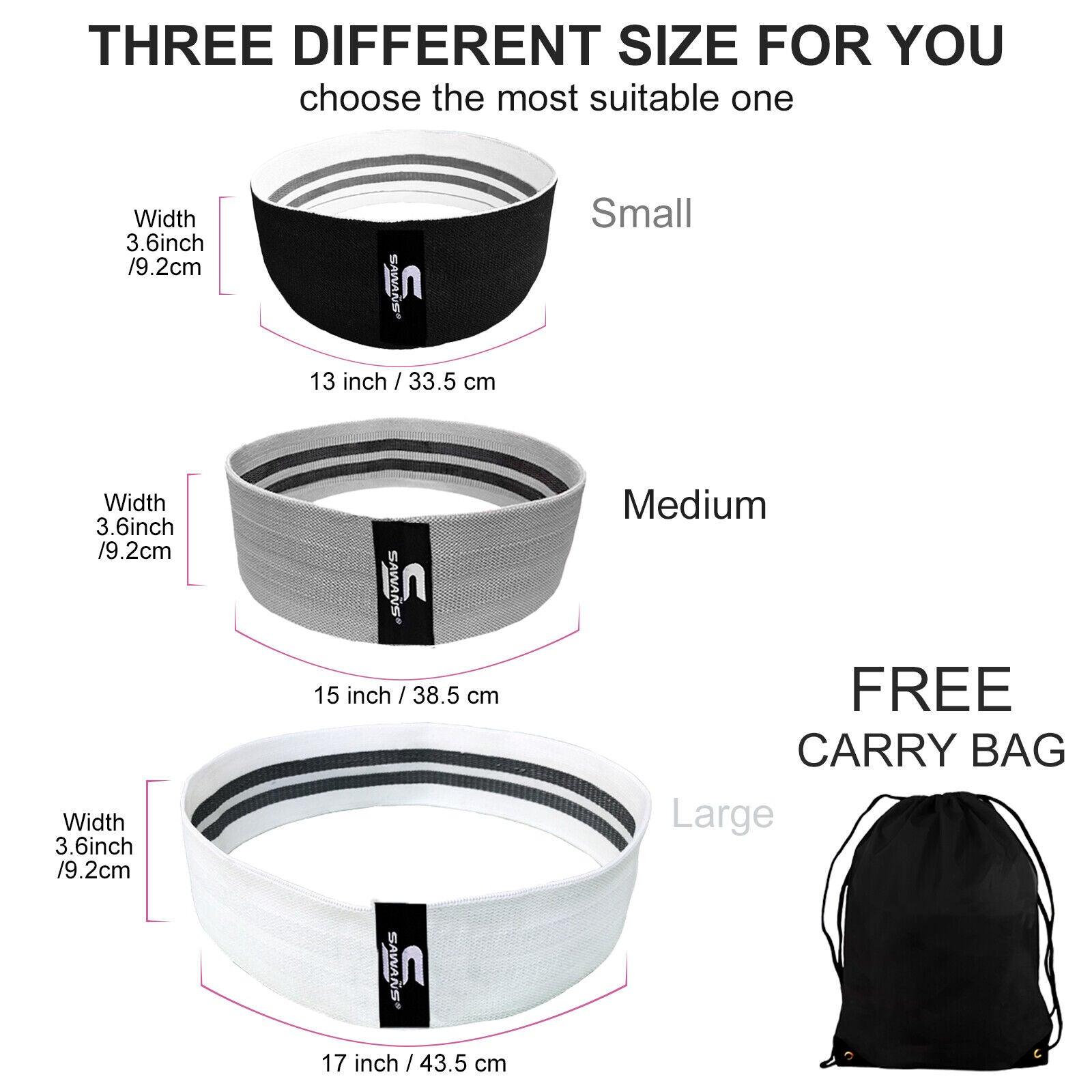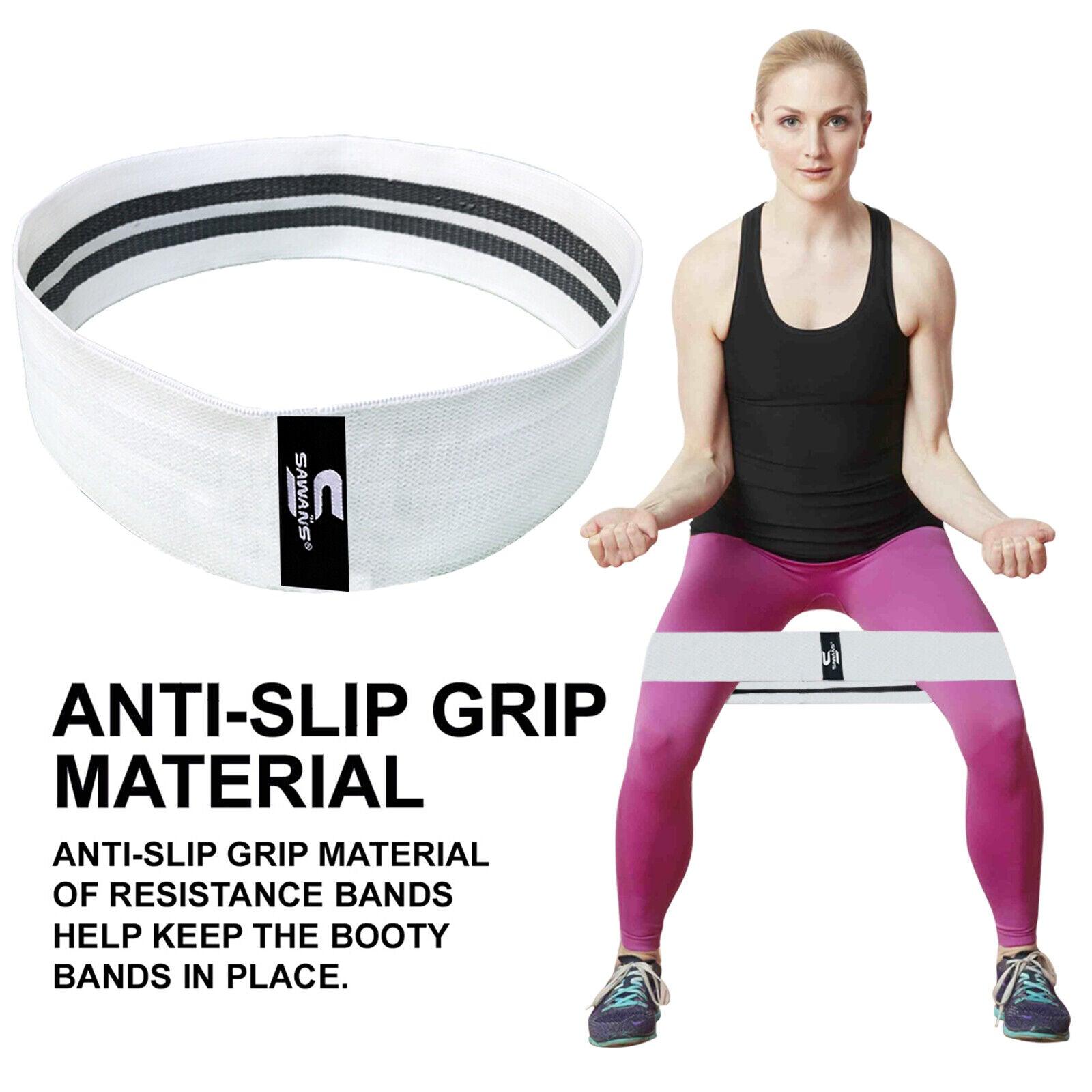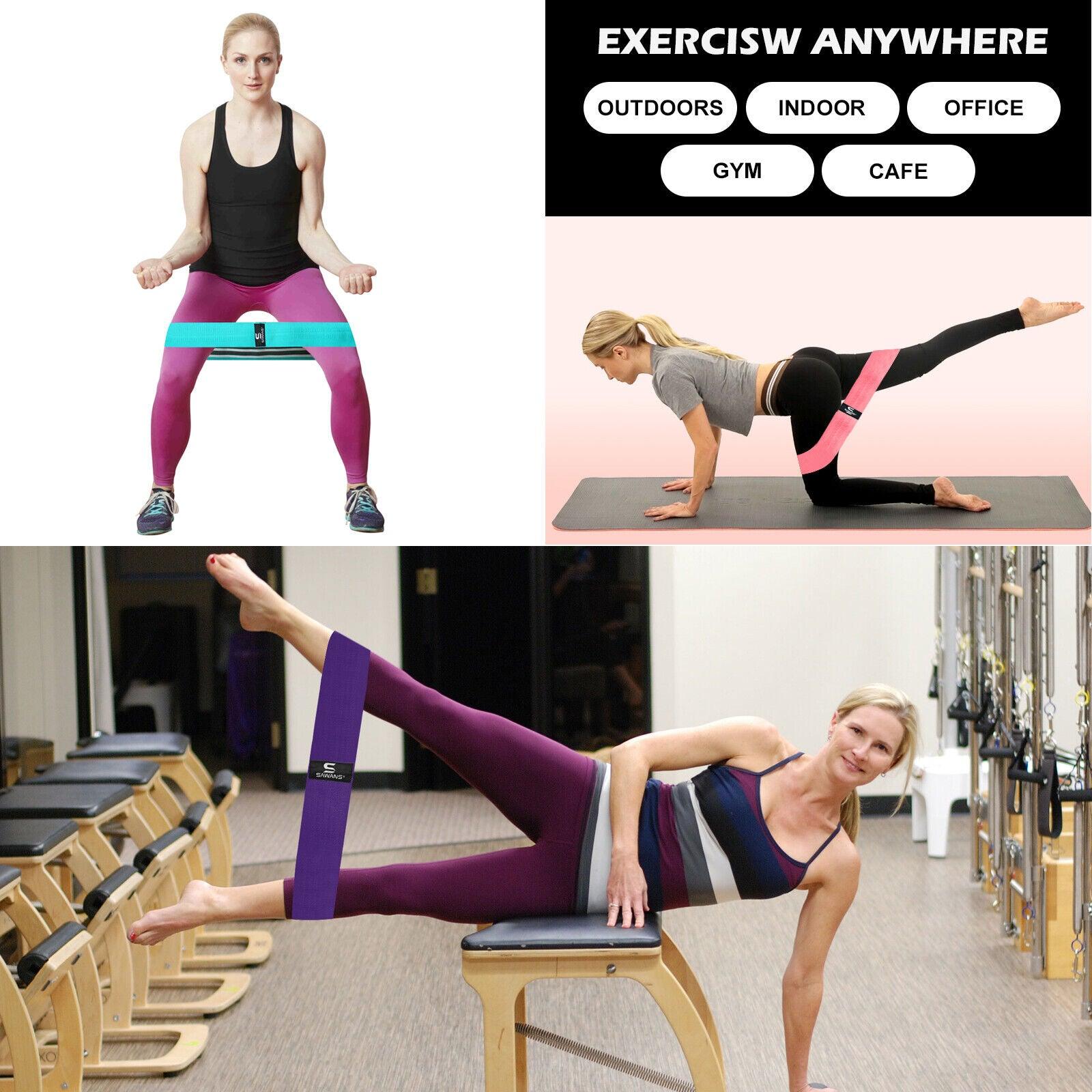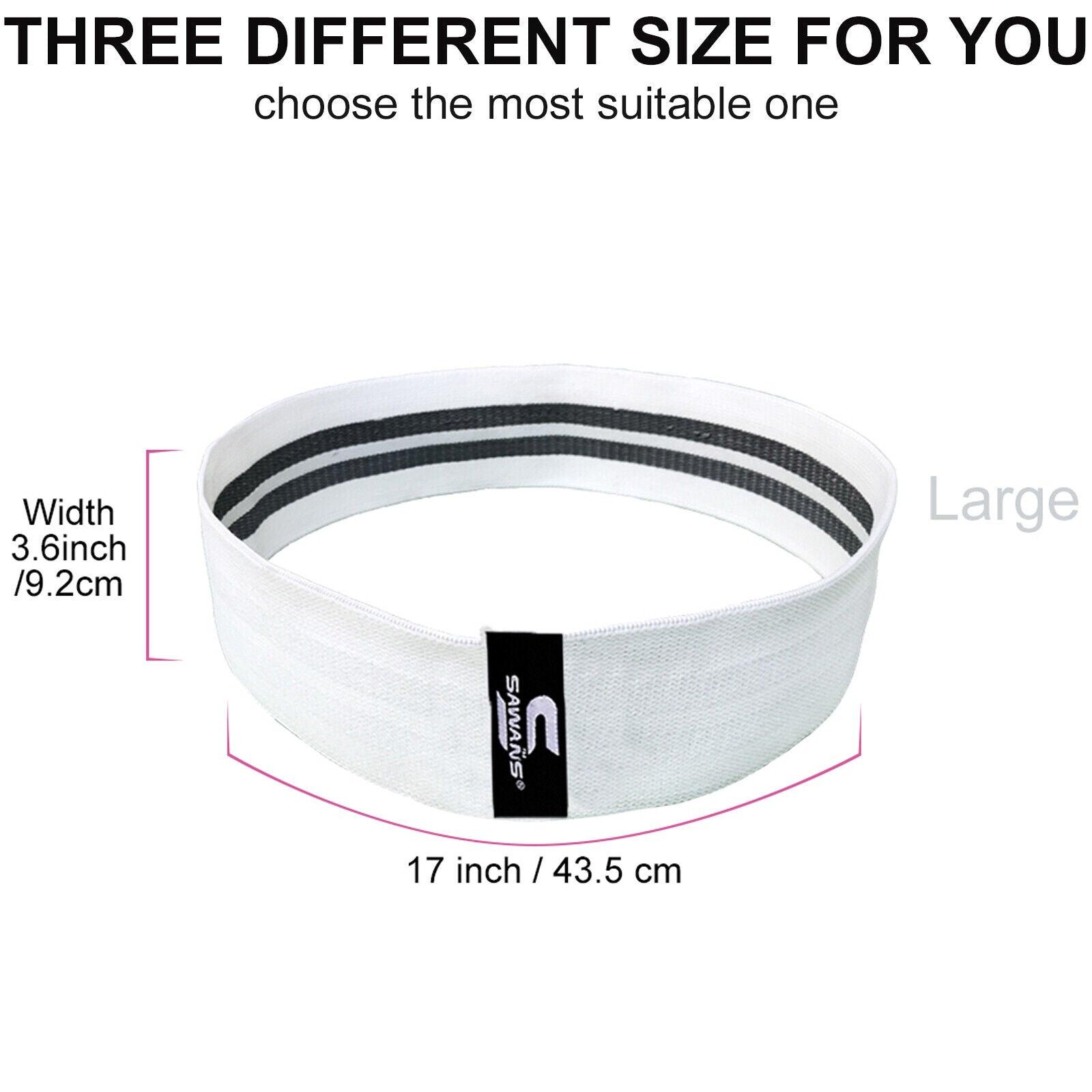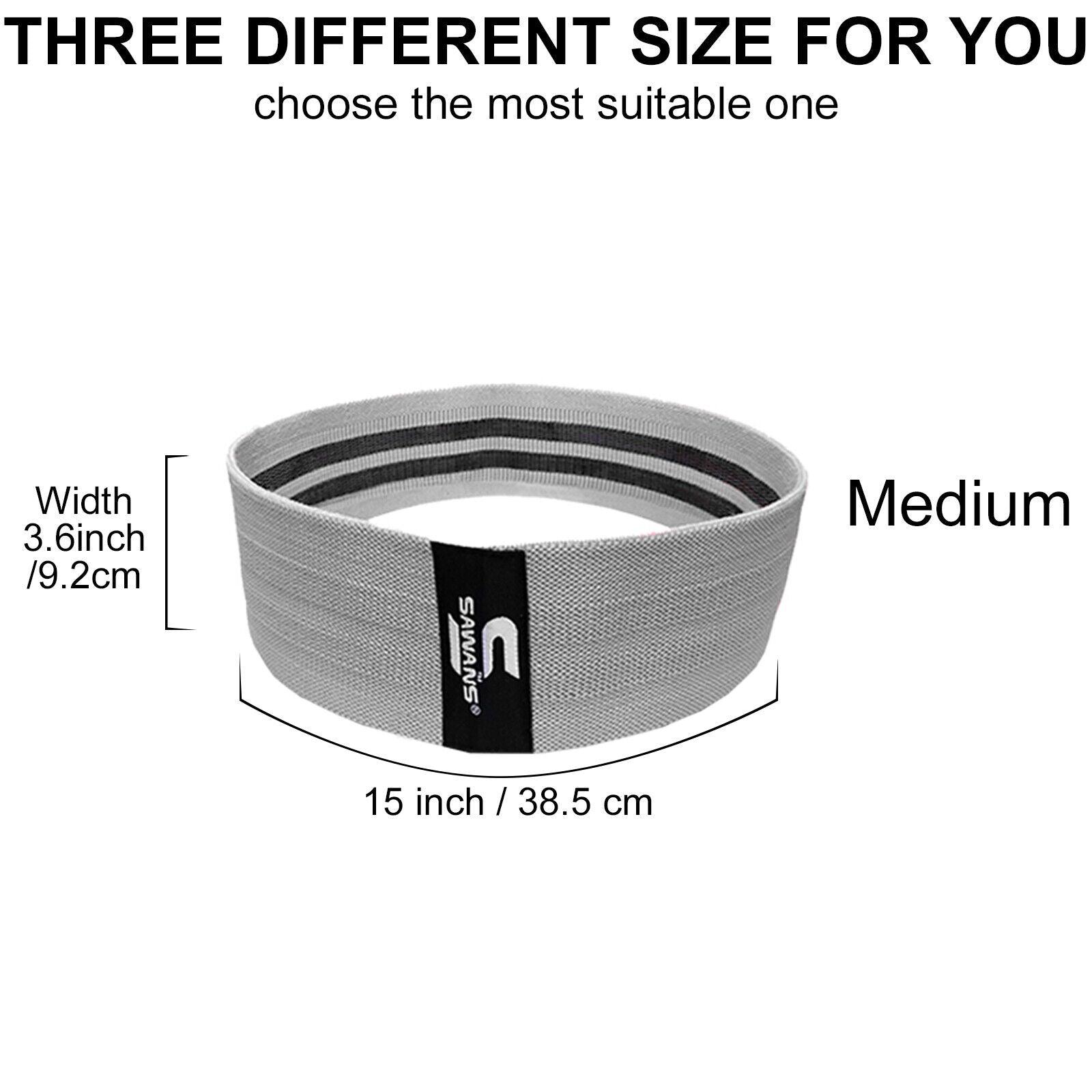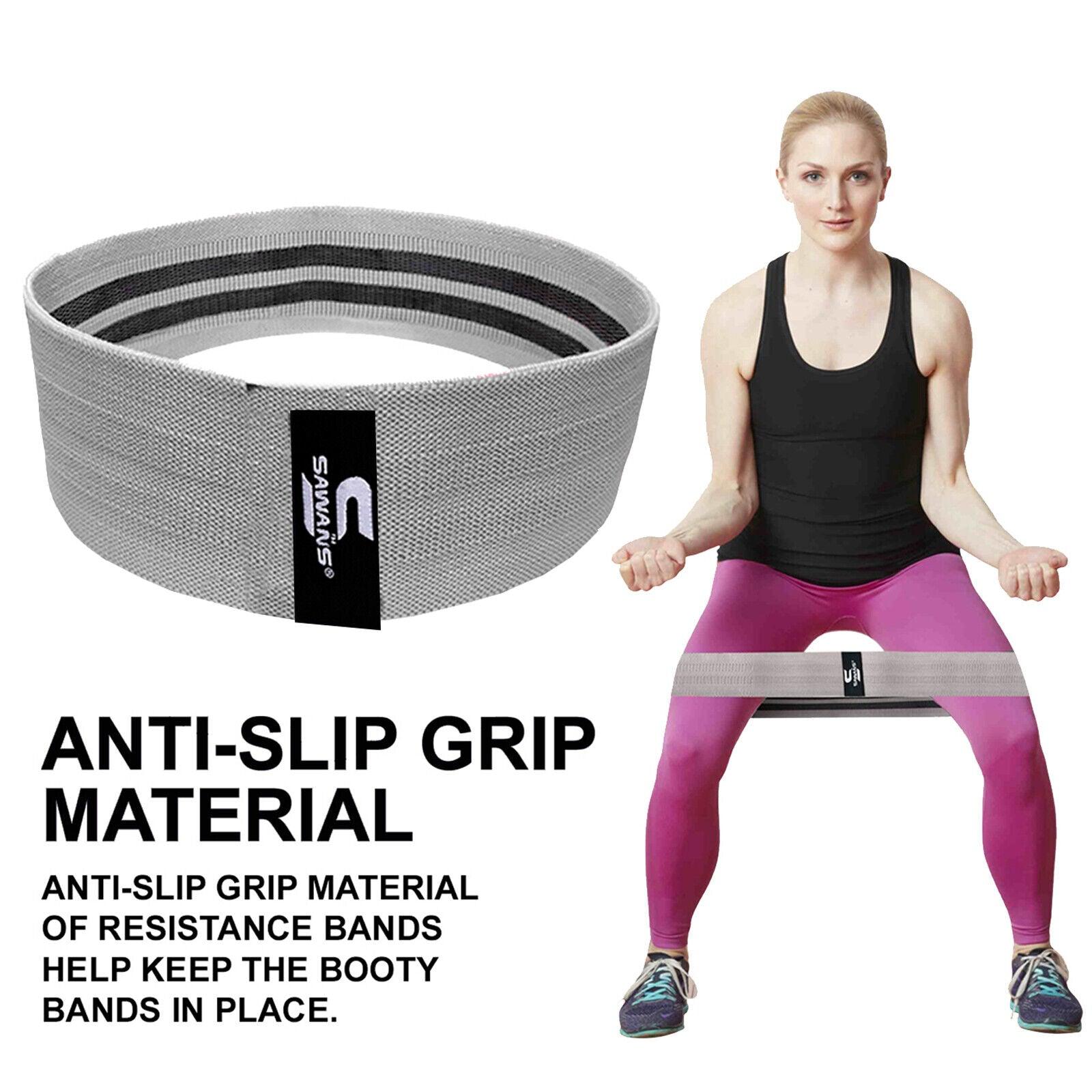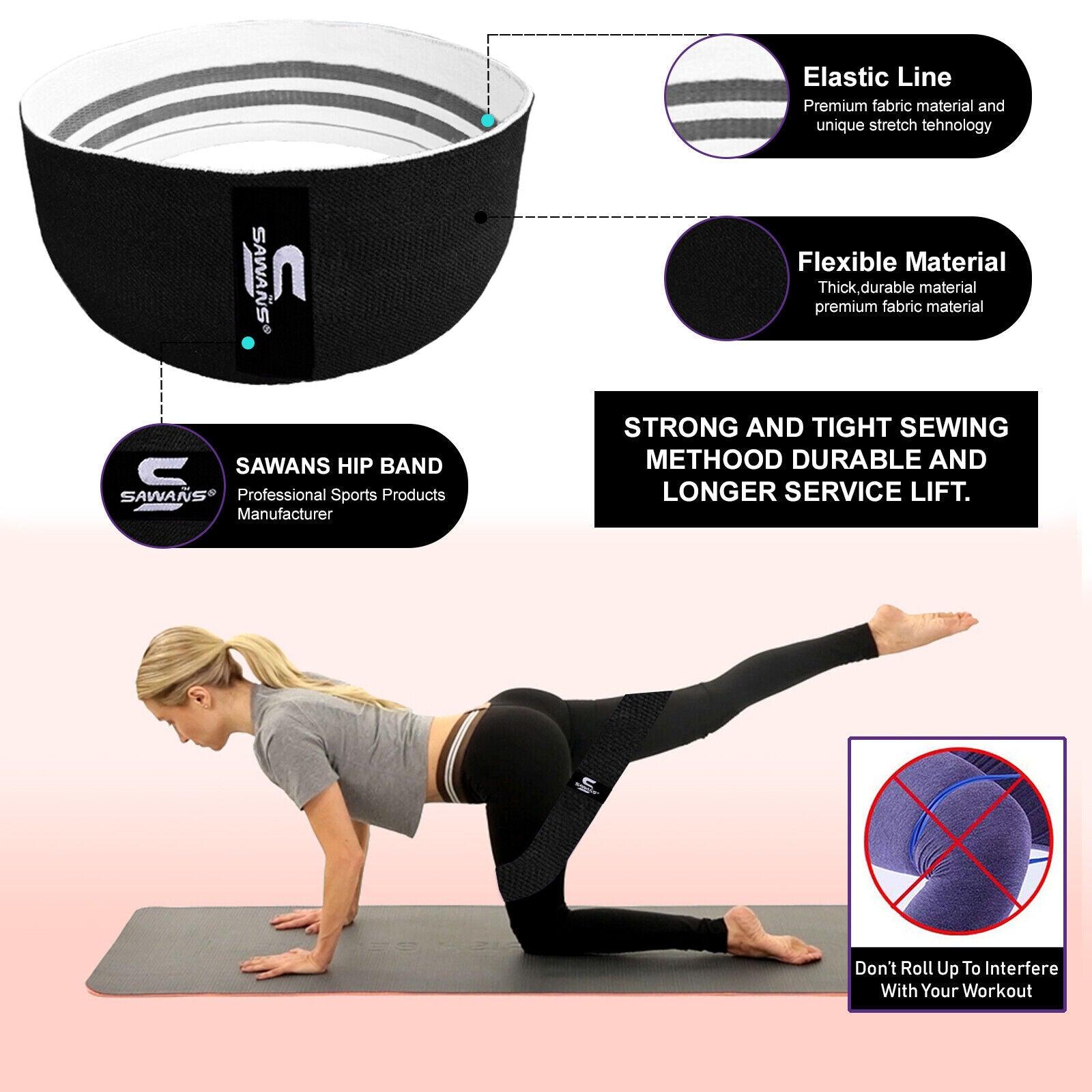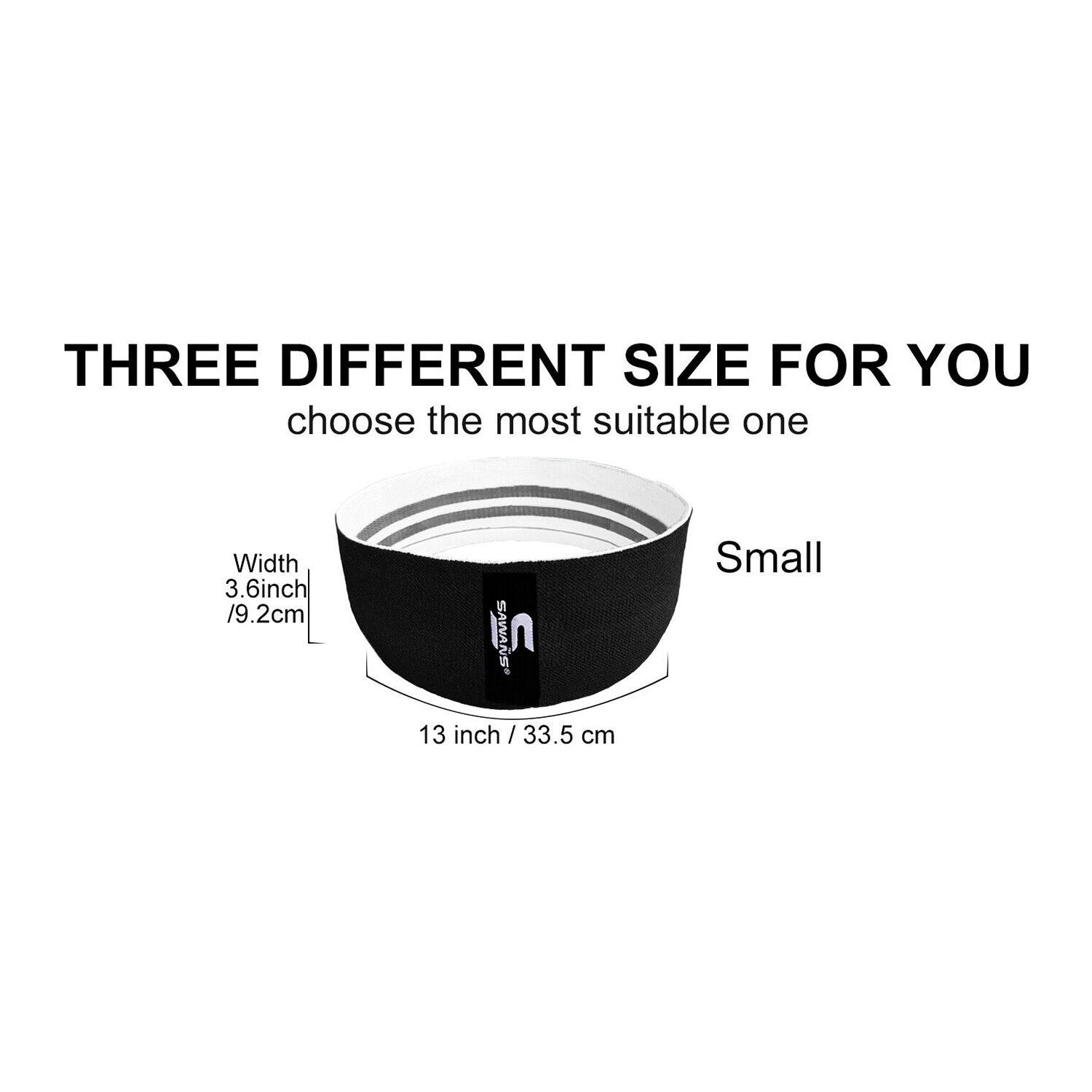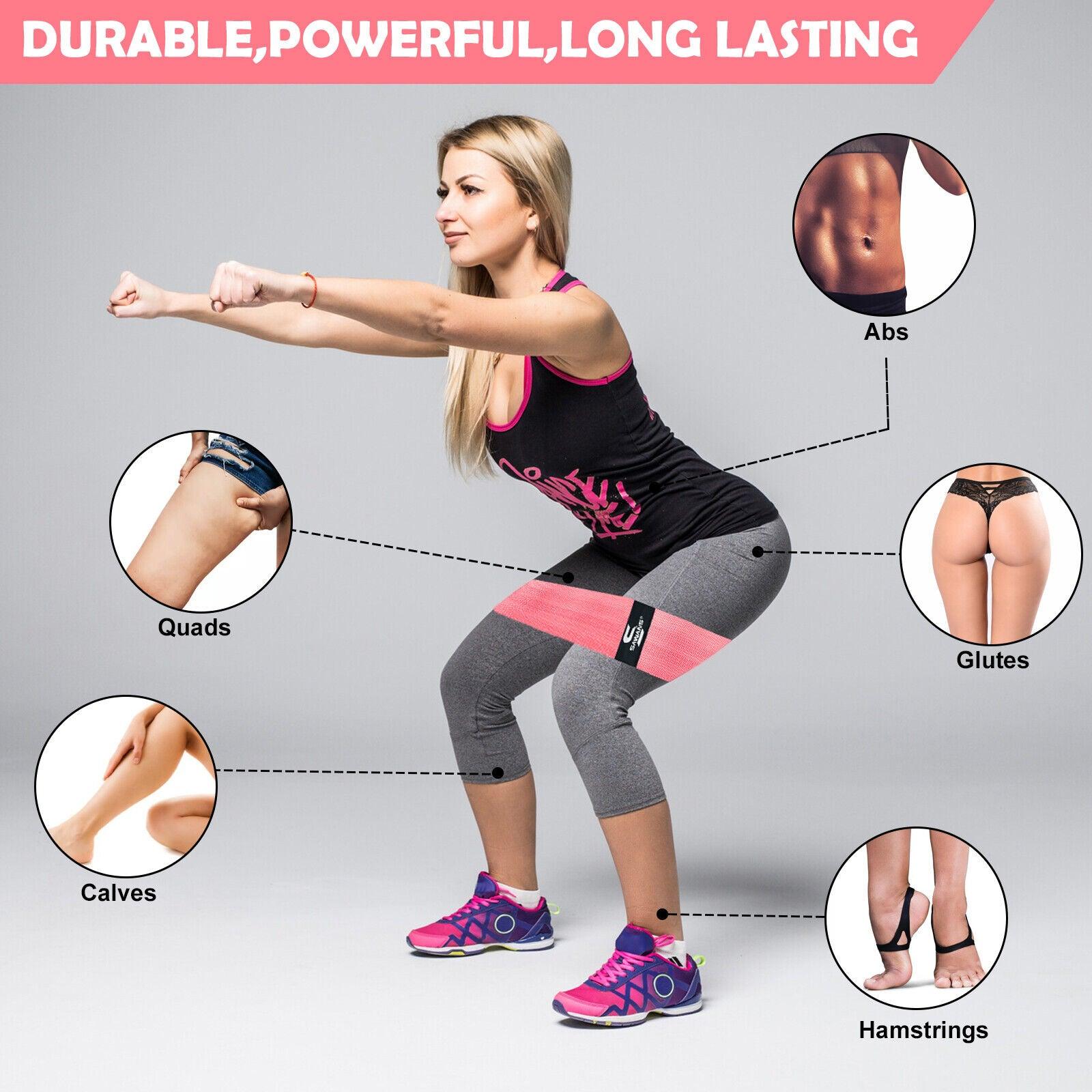 Thigh Bands for Workout - Hip Band Workout For Men & Women Resistance Band Yoga Exercise Band Booty Band

About This Item 
Thigh Bands for Workout, These High Quality Resistance Exercise Bands are Made of High Quality Cotton Polyester Stretch Fabric and Have a Durable Anti-Slip Design. This heavy duty hip band is made of an extremely soft and comfortable material. High-elasticity, 100% skin-safe, breathable materials are employed.
Any fitness level may use your new strong elastic hip circle band, which is suitable for both men and women. With its comfortable COMFORT FIT and broad and thick exercise bands that include double stitching, robust resistance, and elasticity, our specially developed glute band will improve your CrossFit training efficiency. Utilize our comfortable-fit Pilates equipment for longer workouts and greater benefits.
Pack of 2:
Blood flow restriction bands that come in pairs let you work both your arms and legs at once. The width of the right workout bands will help you obtain the best occlusion during restriction training sessions. Each size is 2"W x 35.4"L. The circumference of the muscles that can use the glute bands ranges from 16 to 24 inches.
Durable and Comfortable:
Elastic fabric is a light and easy-to-use material. The Velcro strap may easily tighten and loose. It is difficult to slide or roll up when exercising; for a better workout experience and outcome, stretch and compression should be improved.
Muscular Growth:
Training with thigh bands for glutes makes your body's environment more favorable for muscle growth, resulting in the impact of muscles growing stronger and bigger while carrying a lot less weight.
Portable Booty Bands:
Leg exercise bands are small and easy to transport. made this yoga bands hoop with iron, which substitutes the fragile plastic buckles and provides a pleasant fit.
Applicable Thigh Bands for Workout:
Stretching bands for the glutes are useful for developing the legs and arms of both men and women. Using the leg fabric resistance bands will guarantee you have an efficient exercise wherever your fitness is, whether you're working out at home, in the gym, on a business trip, or on vacation.
Thigh Bands for Workout Ideal for:
Sports fitness and gym workouts are the best uses for fitness bands.
It can use as Ankle resistance bands.
Rehabilitating injuries
Loss of weight for body sculpting
Physical exercise
Home workouts
Usage: Commercial Use, Home Use, Semi-Commercial Use
Material: Fabric
Sport/Activity: Gym & Training, Yoga
Type: Resistance Band
Features: For Men & Women
Indoor/Outdoor: Both
Muscle Group: Abdominal, Glutes, Legs
Be Maskura Fit
Our Happy Hoopers
30 Minutes Daily Fun Workout
The smart hula hoop counts your burned calories, tracks how long you work out, and records other vital information.
Easy Installation Process
Our Smart Weighted Hula Hoop has a carefully planned design with 27 knots placed in hoop's circumference.
27 Detachable Knots
Our Smart Weighted Hula Hoop has a carefully planned design with 27 knots placed in hoop's circumference.
Let customers speak for us
Exactly what I wanted to amp my workout up
Great for gluten dips. My other ones slipped off or were losing their stretch. These are a game changer.
Great for targeting the glutes and thighs!
The resistance is perfect for adding an extra challenge to my exercises, and the bands are very comfortable to wear. They're also very easy to use and can be incorporated into a variety of workouts.
Great for Travel!
I love to stay active when I'm traveling, and these thigh bands are the perfect fitness accessory for on-the-go workouts. They're lightweight and portable but still provide a great workout. I also appreciate that they're non-slip so that I can use them on any surface. Highly recommend it for anyone who wants to stay fit while traveling!
Perfect for Home Workouts!
These thigh bands are a great addition to my home workout routine. They're compact and easy to store, but still provide a challenging resistance workout. I also appreciate that they're suitable for both men and women.
Love these Bands!
These thigh bands are so versatile and can be used for a variety of exercises. I love using them for yoga and Pilates as well as strength training. They're also very well made and durable.
Shark Shaver Pro - Platinum Electric Skull Shaver For Head & Face
Best Electric Men's Shaver