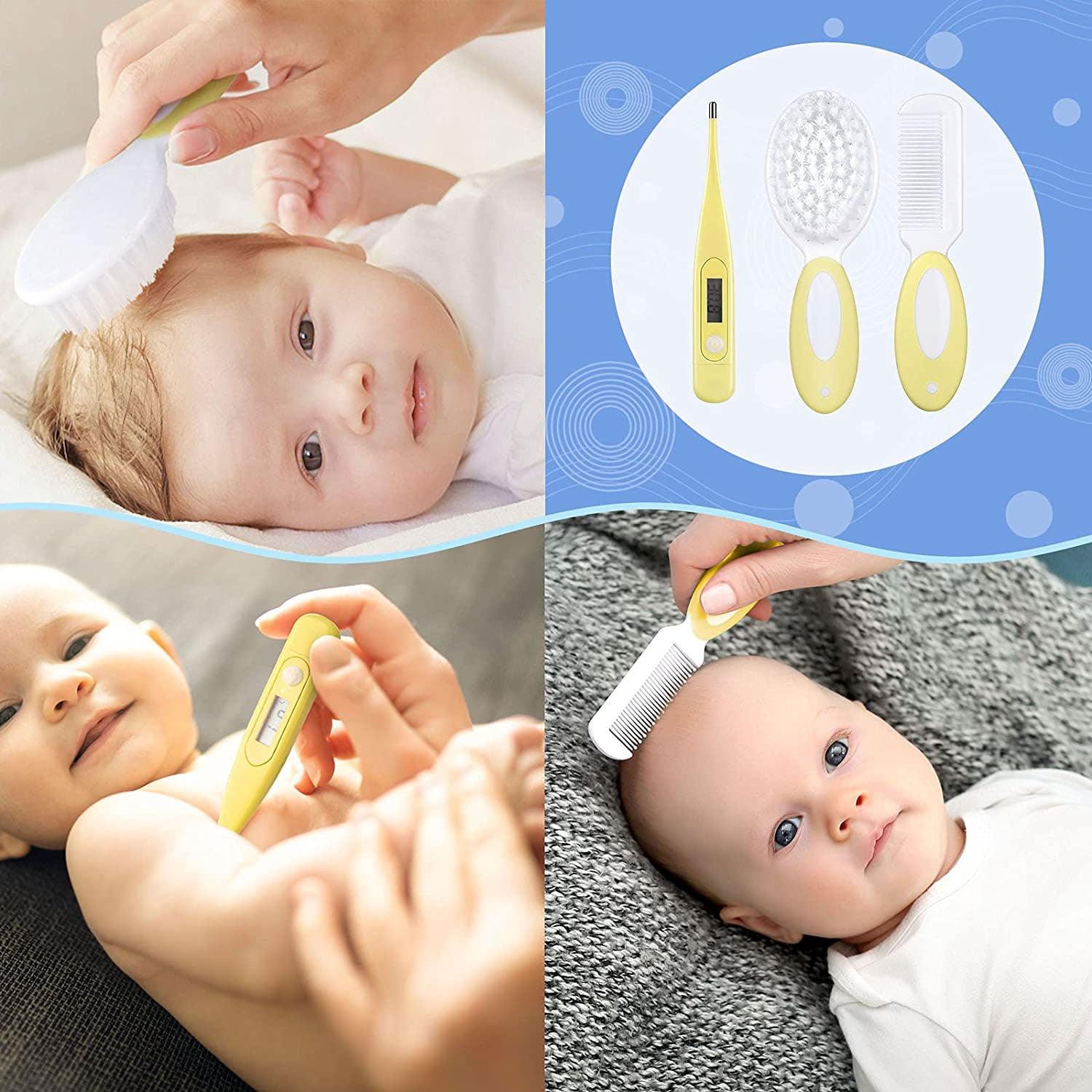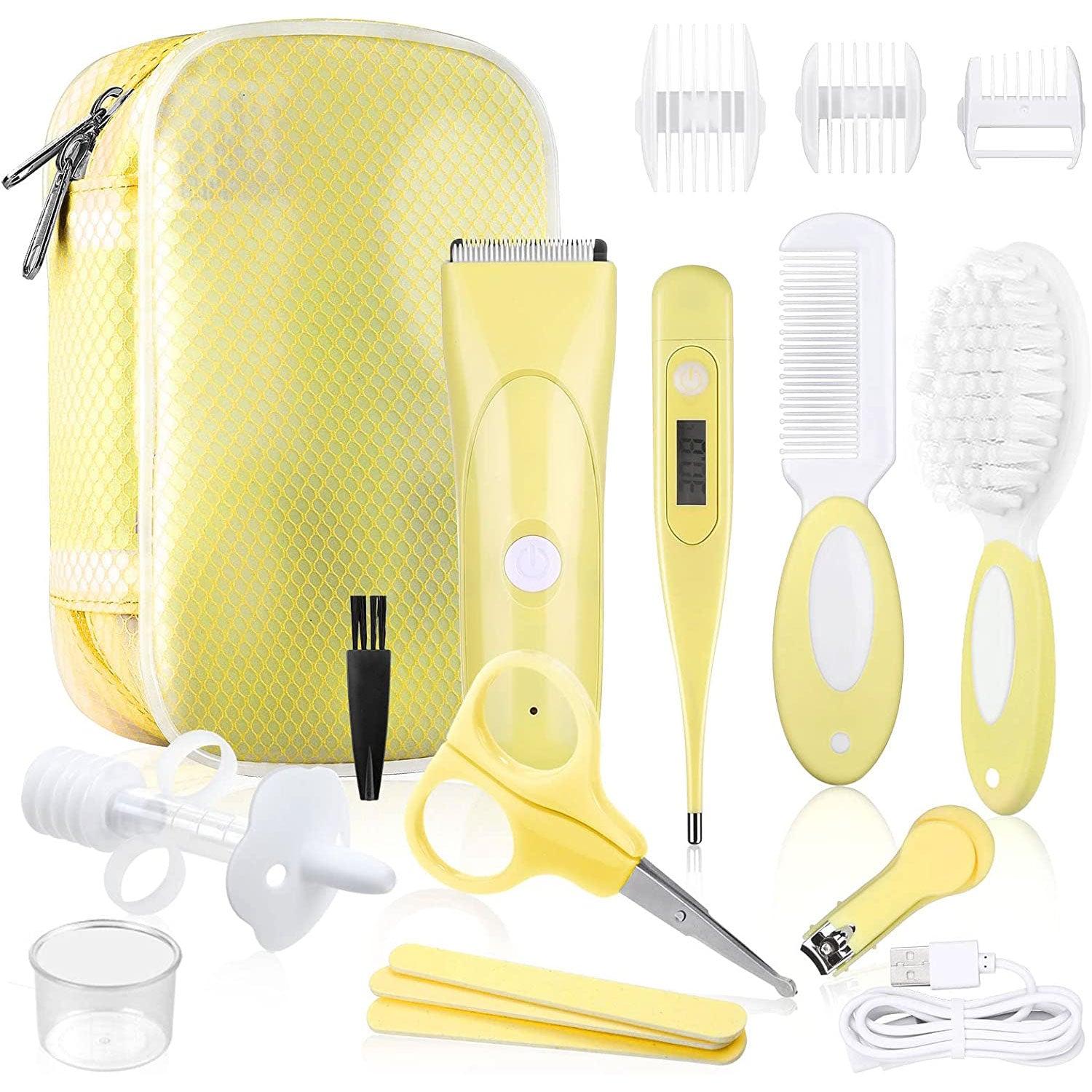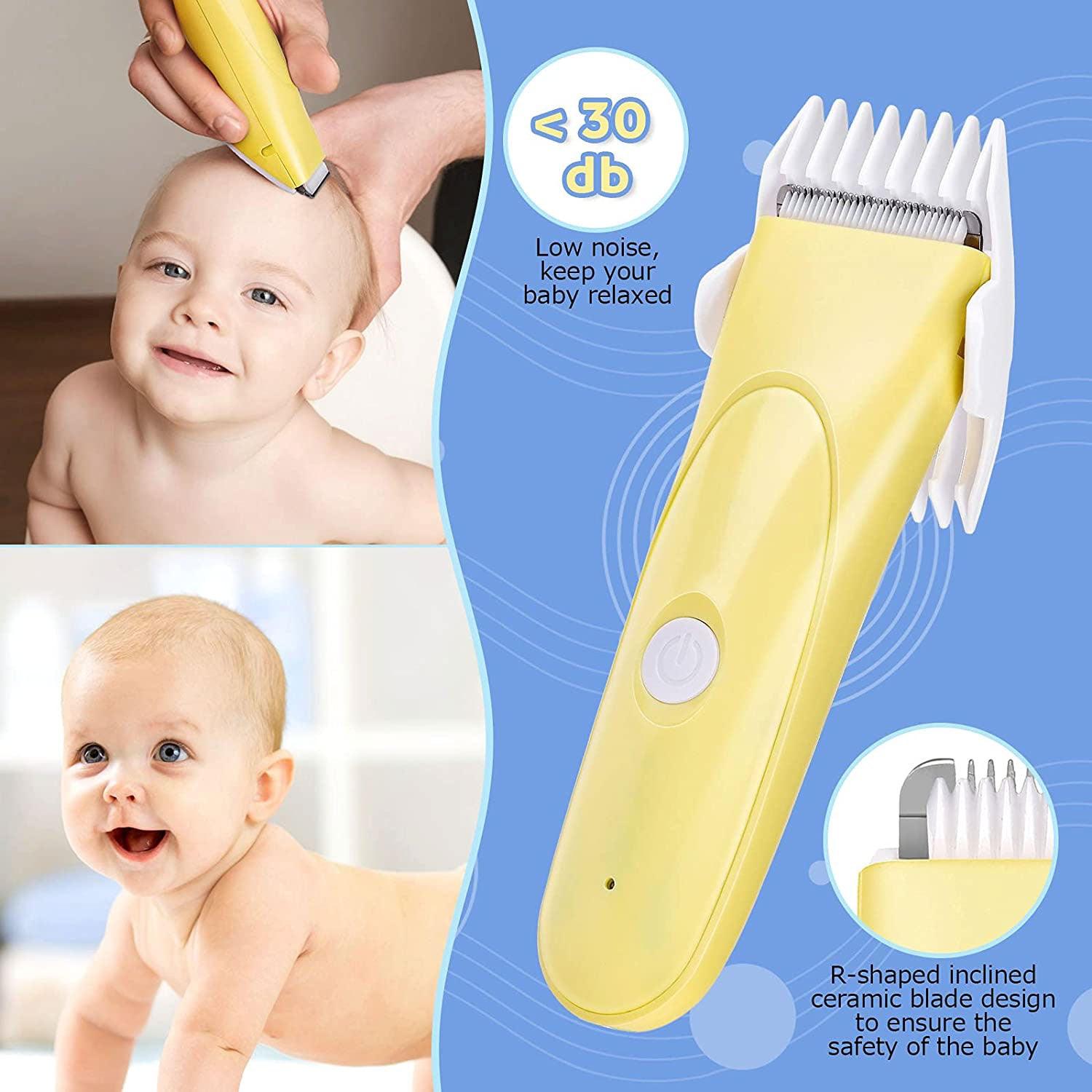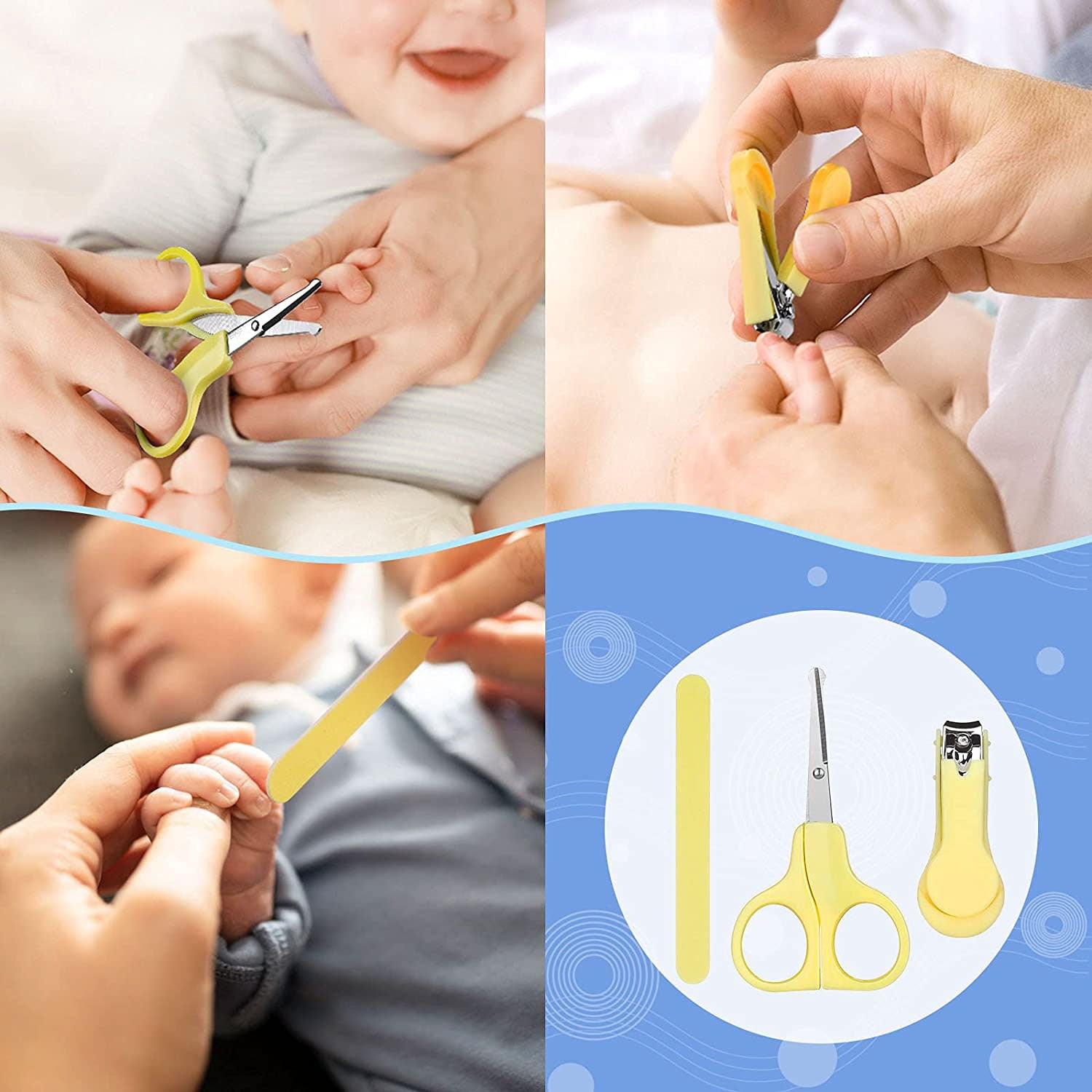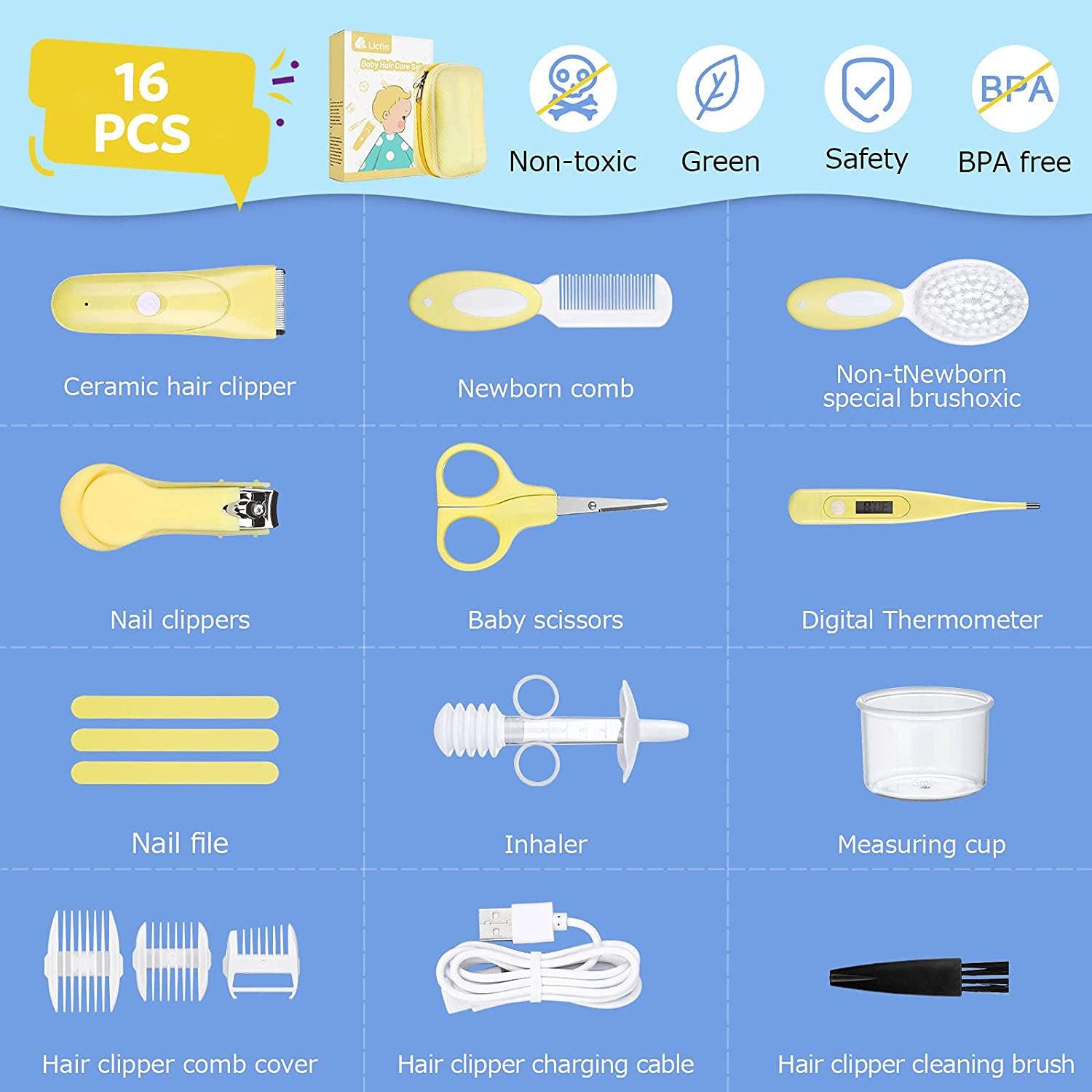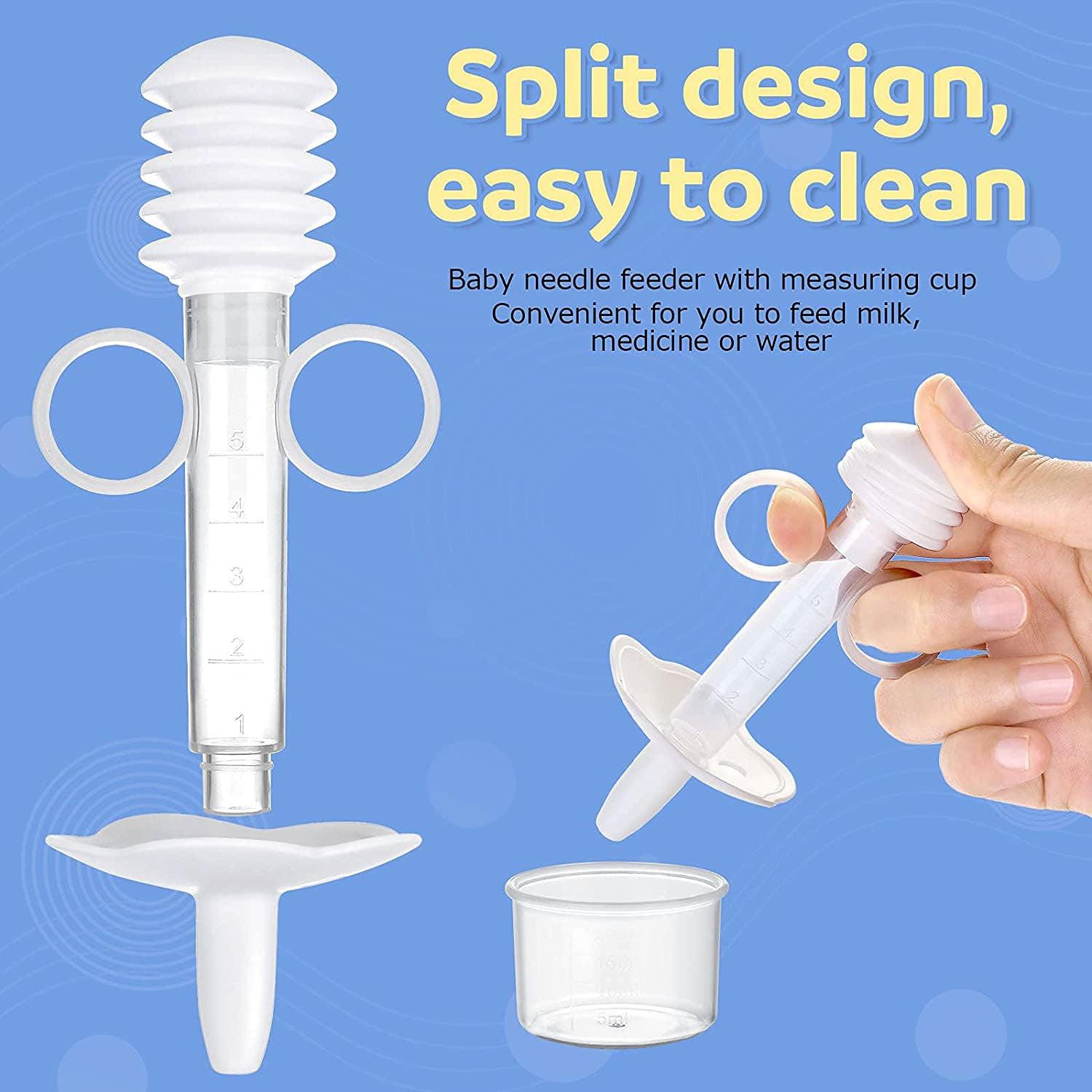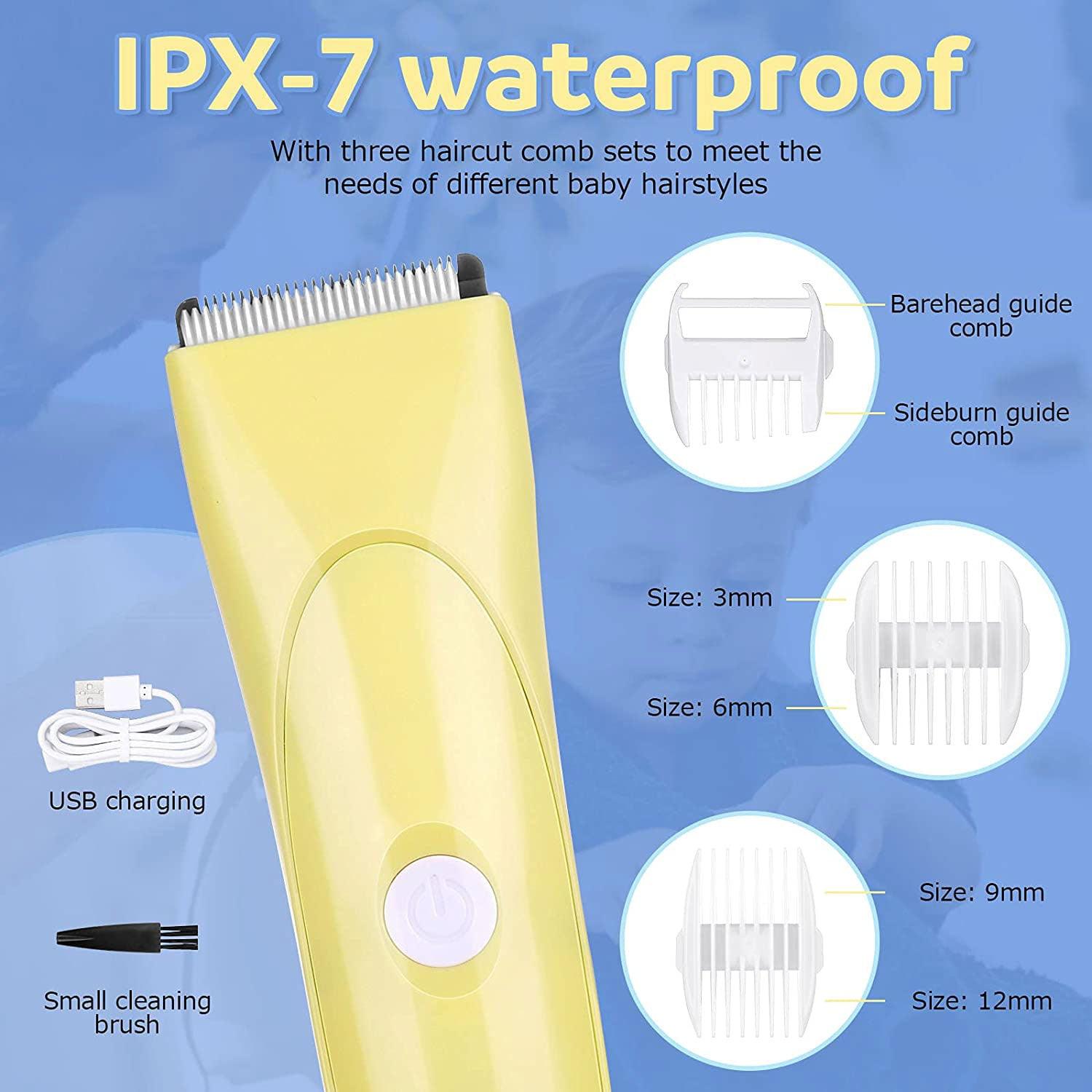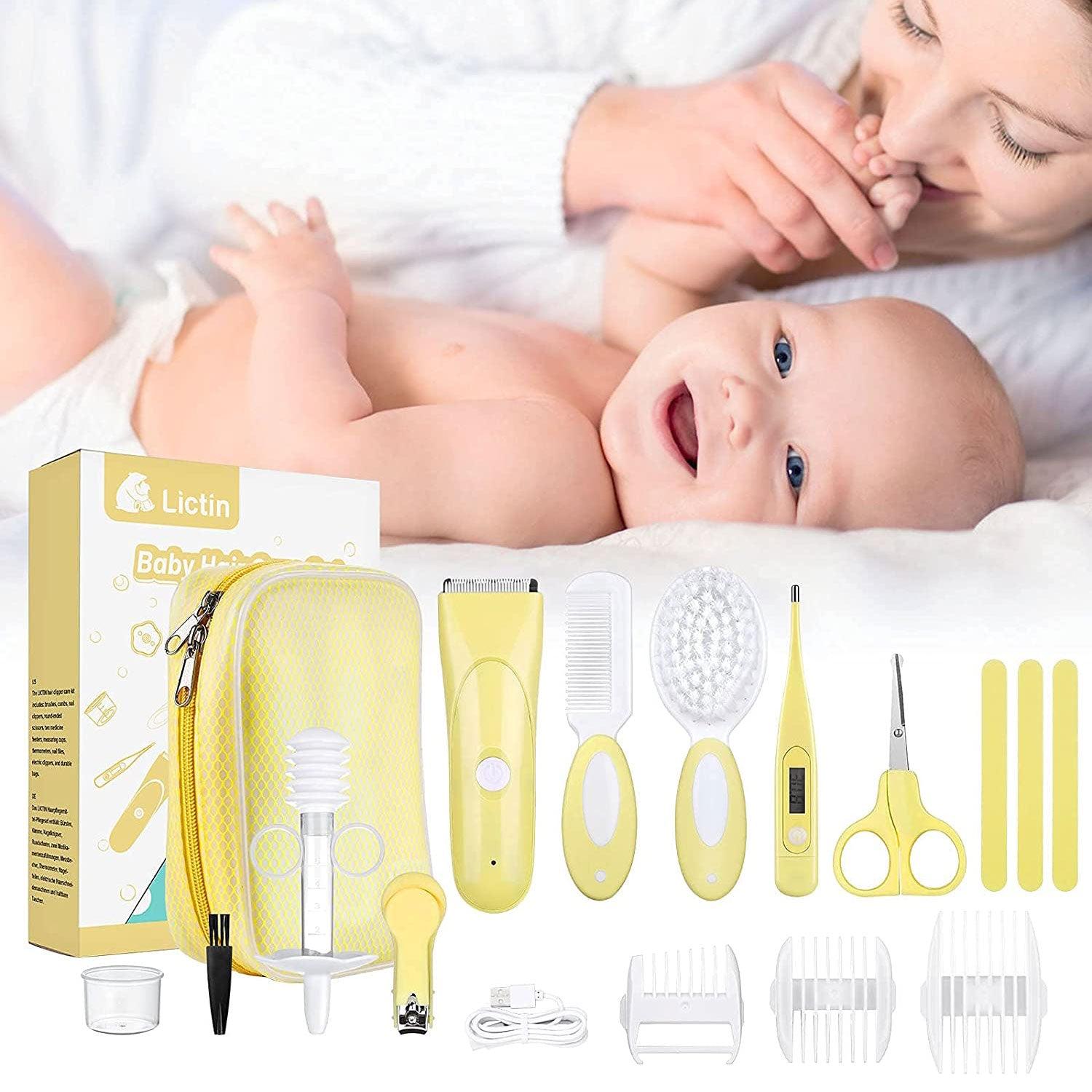 Baby Grooming Kit - Baby Hair Clipper, Baby Health Care Kit - 16PCS Baby Grooming Kit Newborn, Baby Care Accessories, Safety Cutter Nail Care Set

About This Item :
Baby Grooming Kit, A baby hair clipper is the lightweight, portable equipment for cutting hair that guarantees your child's safety and convenience. The clipper's easy-to-use design and ideal fit for the baby's delicate skin ensure complete safety.
Professional Design for Mom and Baby: 
Baby Grooming Kit is ergonomically designed, cozy, and secure. Giving medication and shaving your baby's head is more practical. The split design is simple to clean and disassemble. Baby Grooming Kit maintains your child's cleanliness and health with safe scissors, nail trimming, professional care series, and bathroom cleaning series.
Detailed Baby Care Kit:
The Lictin baby care kit or Baby Grooming Kit comes with a hair clipper (containing a 3-piece comb kit, a cleaning brush, and a USB charging cord), brush, comb, scissors, nail clippers, a nail file, an inhaler, a measuring cup, a medication feeder, and a neonatal thermometer. An all-inclusive care package offers complete safety for infants.
100% Baby Safety Guaranteed:
Baby Health Care Kit is composed of high-quality stainless steel and BPA-free plastic, and it is IPX-7 waterproof. All of the kit's little tools and equipment have also been tested in accordance with CE requirements. Unique features of the Baby Health Care Kit are created especially for use with babies.
Professional Baby Hair Clipper:
Three various sizes of fixed-length combs, which may be chosen depending on the requirements of the baby's hairdo, are included with the infant hair clipper. Infant hair clippers have a low-noise design; their operating sound level is 30 DB. This allows the baby to trim hair while remaining calm.
Lightweight and Portable Baby Grooming Kit:
The Baby Care Accessories are contained in a little, yellow storage bag that is designed to make them portable and prevent loss. Everywhere and at all times, your kid will be kept clean and healthy. The Baby Care Accessories make wonderful gifts for new babies.
You May Check It out: Football Water Bottle for Kids

Number Of Items: 1
Characteristics: Kit
Item Weight: 400 g
Be Maskura Fit
Our Happy Hoopers
30 Minutes Daily Fun Workout
The smart hula hoop counts your burned calories, tracks how long you work out, and records other vital information.
Easy Installation Process
Our Smart Weighted Hula Hoop has a carefully planned design with 27 knots placed in hoop's circumference.
27 Detachable Knots
Our Smart Weighted Hula Hoop has a carefully planned design with 27 knots placed in hoop's circumference.
Let customers speak for us
Its really an all in all item for anyone like me who is having a baby. Very good quality. Highly satisfied.
Good and silent hair clippers
He really sat still when I cut his hair since the clippers were so incredibly quiet.
I appreciate that the scissors have a small guard on them, and the other pieces that came with them are a bonus.
Almost everything fits in the carry bag except for the cord, but I just tuck it next to the clippers anyway.
Shark Shaver Pro - Platinum Electric Skull Shaver For Head & Face
Best Electric Men's Shaver