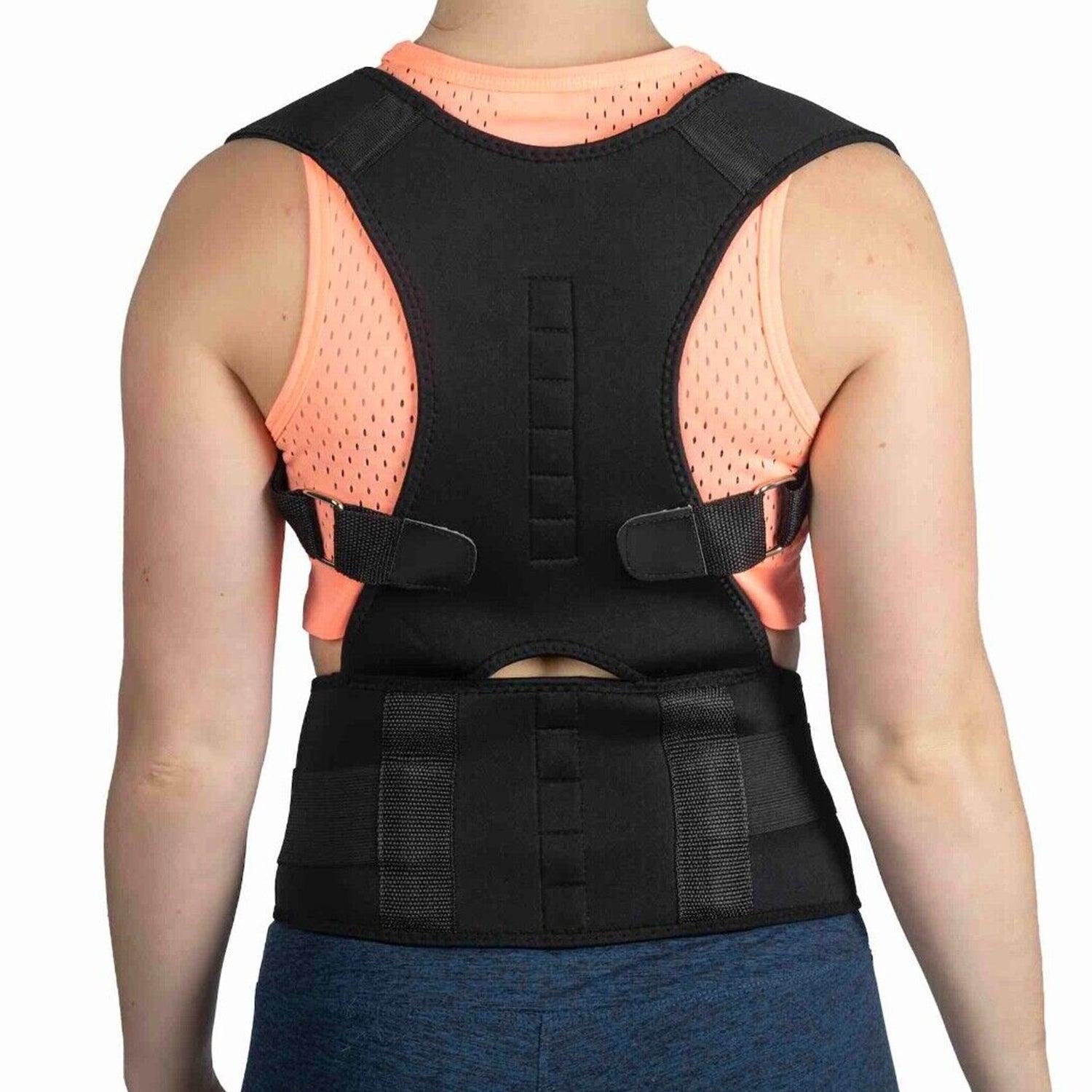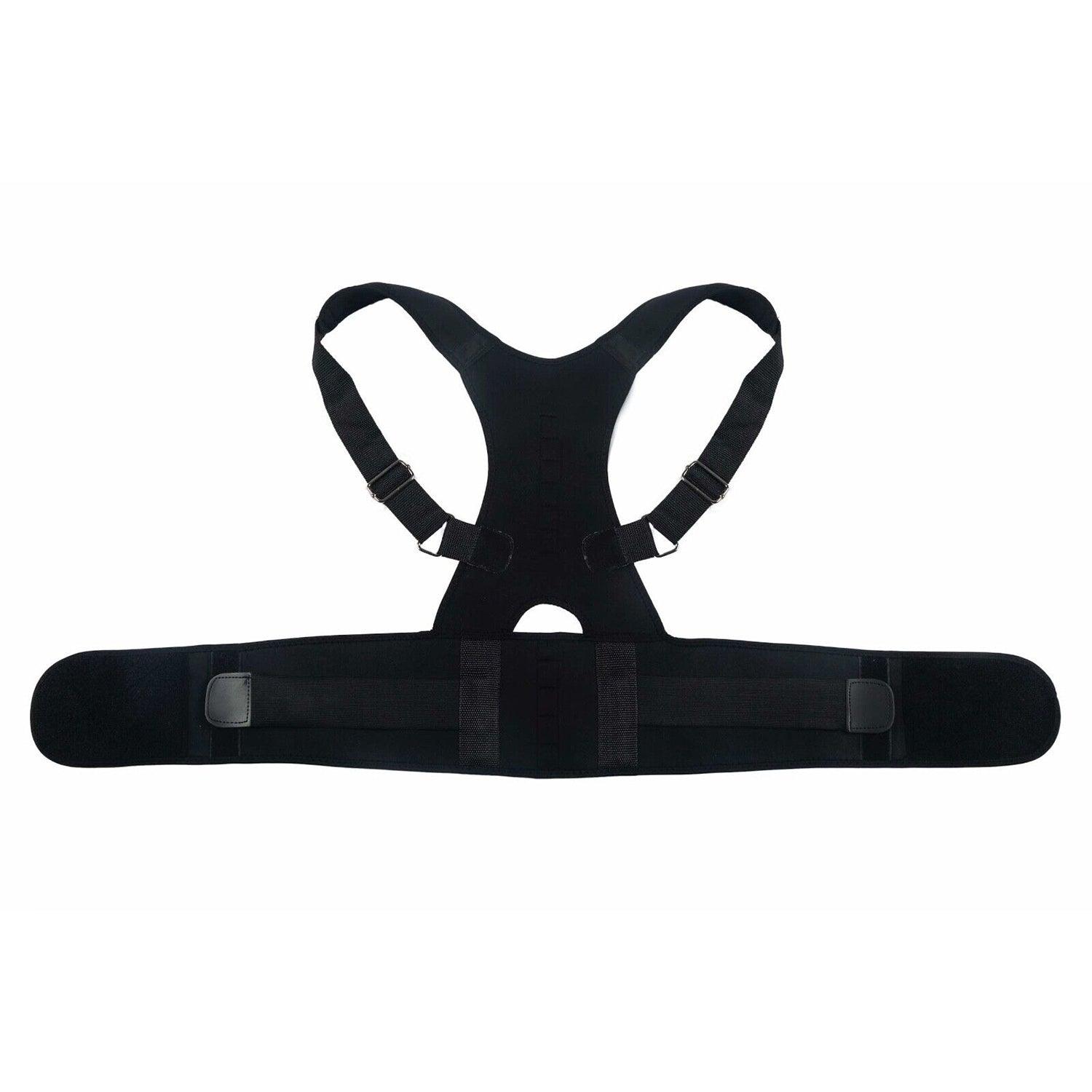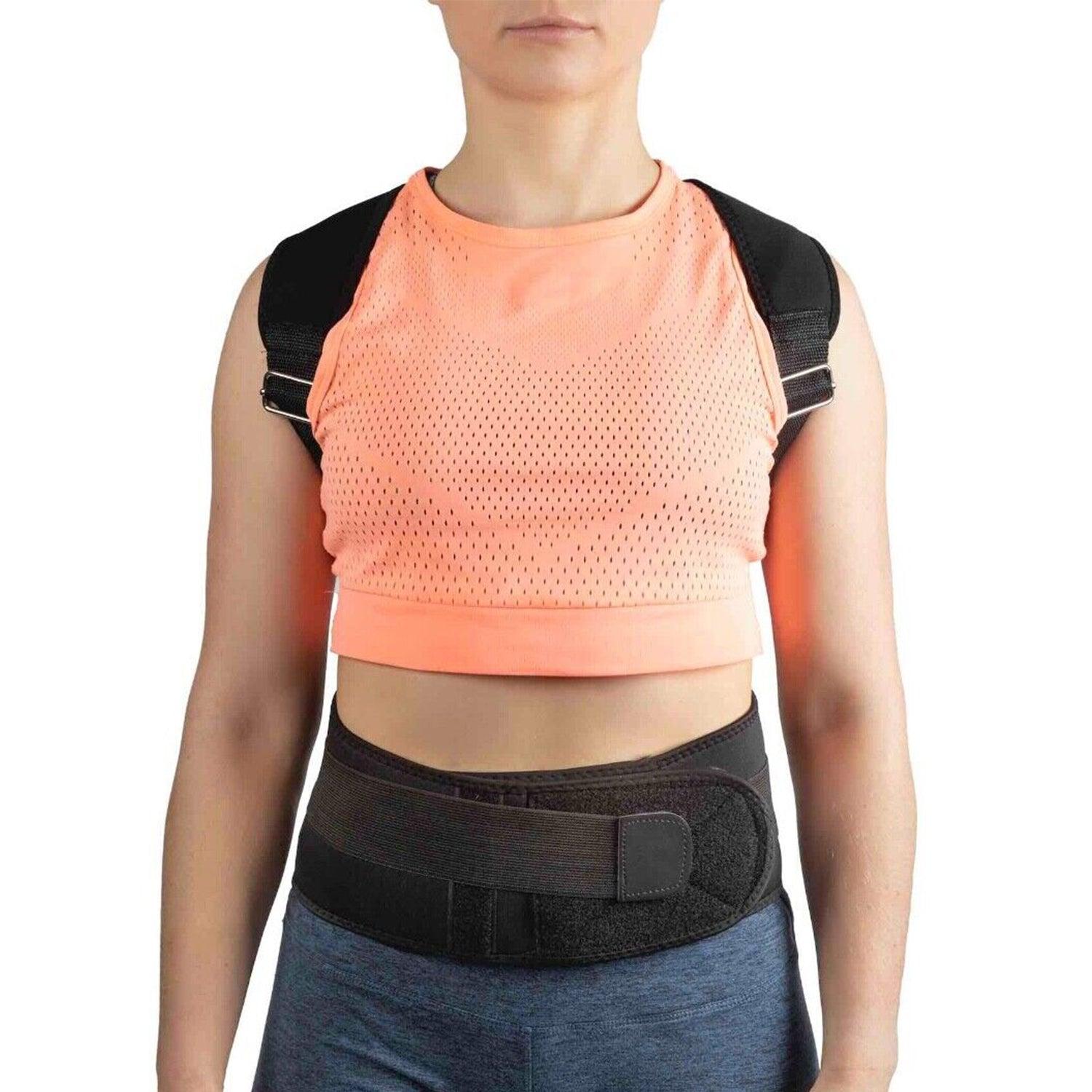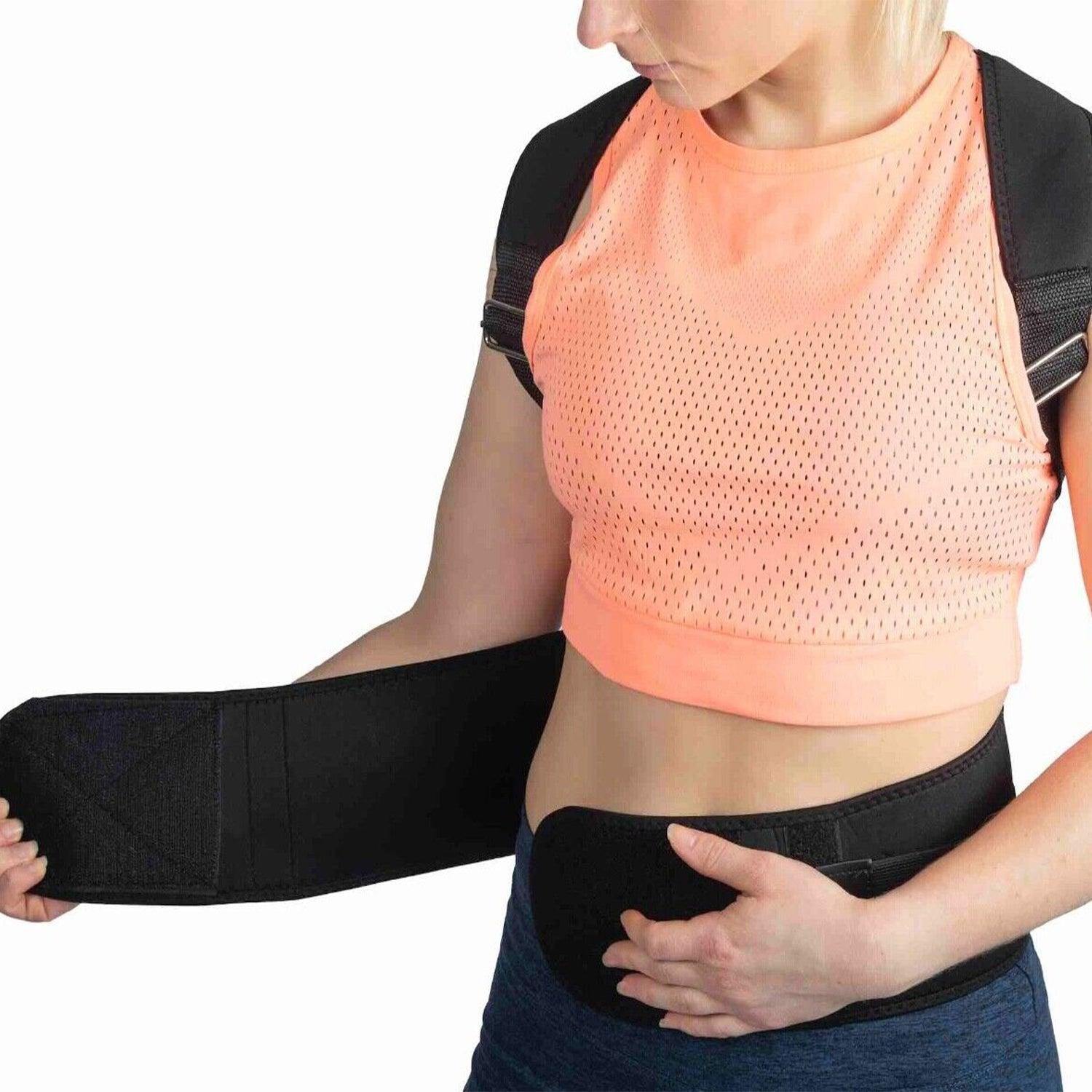 Back Brace For Posture - Magnetic Posture Corrector Adjustable Medical Clavicle Back Support Brace

A back brace for posture corrector, sometimes known as a spinal corrector is a device that helps people become more conscious of their current posture. They can take the form of braces or restricted garments, with various sorts of gadgets now on the market. Electronics, as well as gyroscopes and magnets, may be found in modern equipment.
Is posture corrector good for health?
Wearing a posture corrector for a few hours a day and integrating posture-specific exercises into your workouts will help you train and strengthen the muscles that support your spine. Maintaining good posture might help you feel better in general.
About Back Brace For Posture
Pain and discomfort relief
Back braces are used alongside magnets to improve bone healing and pain relief. 12 magnets run along your spine to improve blood flow and alleviate pain and stiffness.
Healing from injuries
The adjustable magnetic therapeutic spine, shoulder, and body position corrector belt is a fantastic and useful device. It may help you stand up straight and relieve lower back pain. It can be used to treat upper and lower back pain caused by injuries, joint weakness caused by arthritis, sciatica, herniated discs, scoliosis, chronic back pain, and back and spine stress, among other things.
Postural assistance
During physical exercise, it supports your posture and relieves pressure on your upper back, neck, joints, and muscles.
Material
It is made of high-quality fabrics that are comfortable, breathable, long-lasting, and resistant to wear. It has an ergonomic design, is an ideal fit for your body, and is wearable.
Durable
This brace has a robust hook and loop closure with adjustable buckles at the shoulders and waist, making it suited for teenagers, men, and women. It can be worn at home, at work, or when practicing yoga.

Make a Better Posture
It holds the shoulder and back in a more healthy position. It has Velcro fasteners that allow you to simply change the most comfortable size.
Boost blood circulation
Correct posture will come naturally, and your circulation will get better. No more hunchbacks!
Condition: Brand-new
Material: Neoprene
Type: Braces/Supports
Color: Black
Feature: Back Support, Pain Relief
Size:
M: 75-77cm
L: 78-90cm
XL: 91-95

By Maskura
Be Maskura Fit
Our Happy Hoopers
30 Minutes Daily Fun Workout
The smart hula hoop counts your burned calories, tracks how long you work out, and records other vital information.
Easy Installation Process
Our Smart Weighted Hula Hoop has a carefully planned design with 27 knots placed in hoop's circumference.
27 Detachable Knots
Our Smart Weighted Hula Hoop has a carefully planned design with 27 knots placed in hoop's circumference.
Let customers speak for us
it is well made and I like all of the adjustment points, ..it's just too large for a small person.
It's good
Less back pain from standing for lengthy periods of time thanks to comfortable and perfect posture.
Shark Shaver Pro - Platinum Electric Skull Shaver For Head & Face
Best Electric Men's Shaver