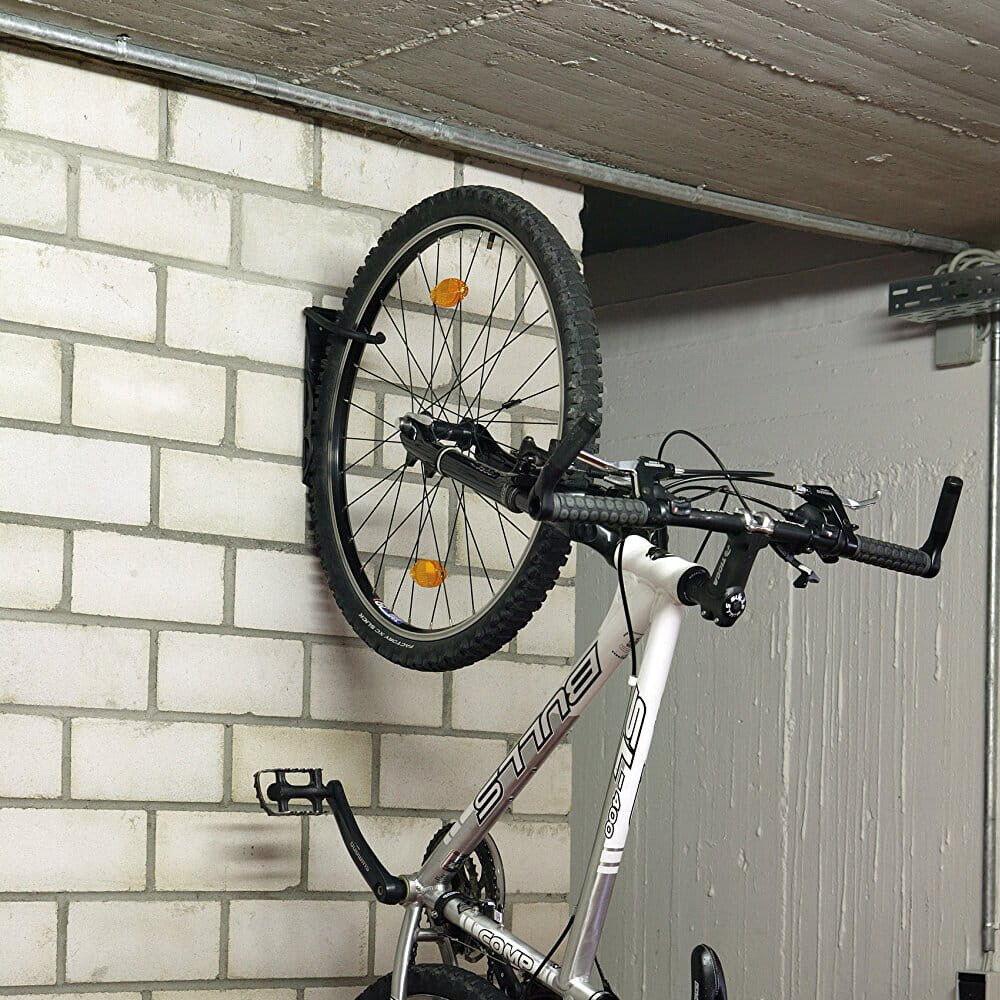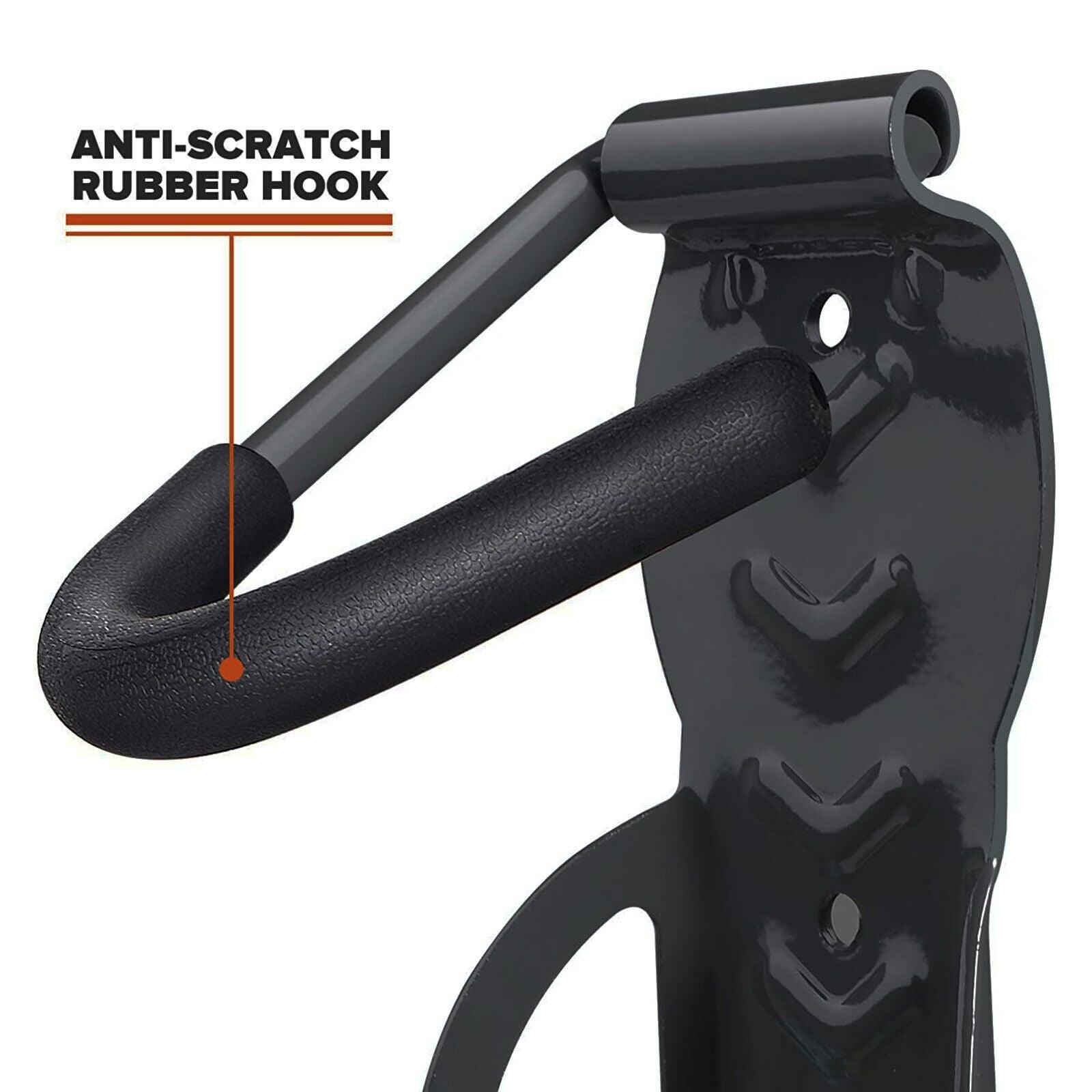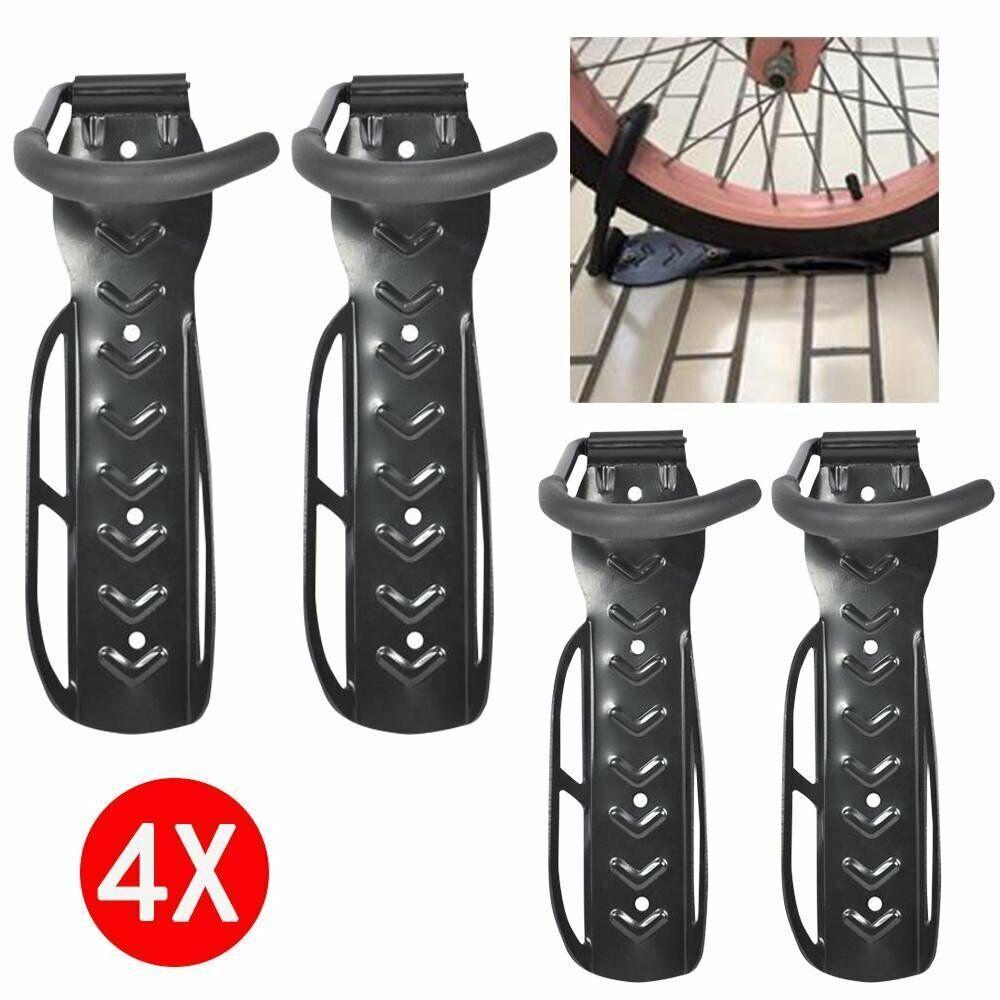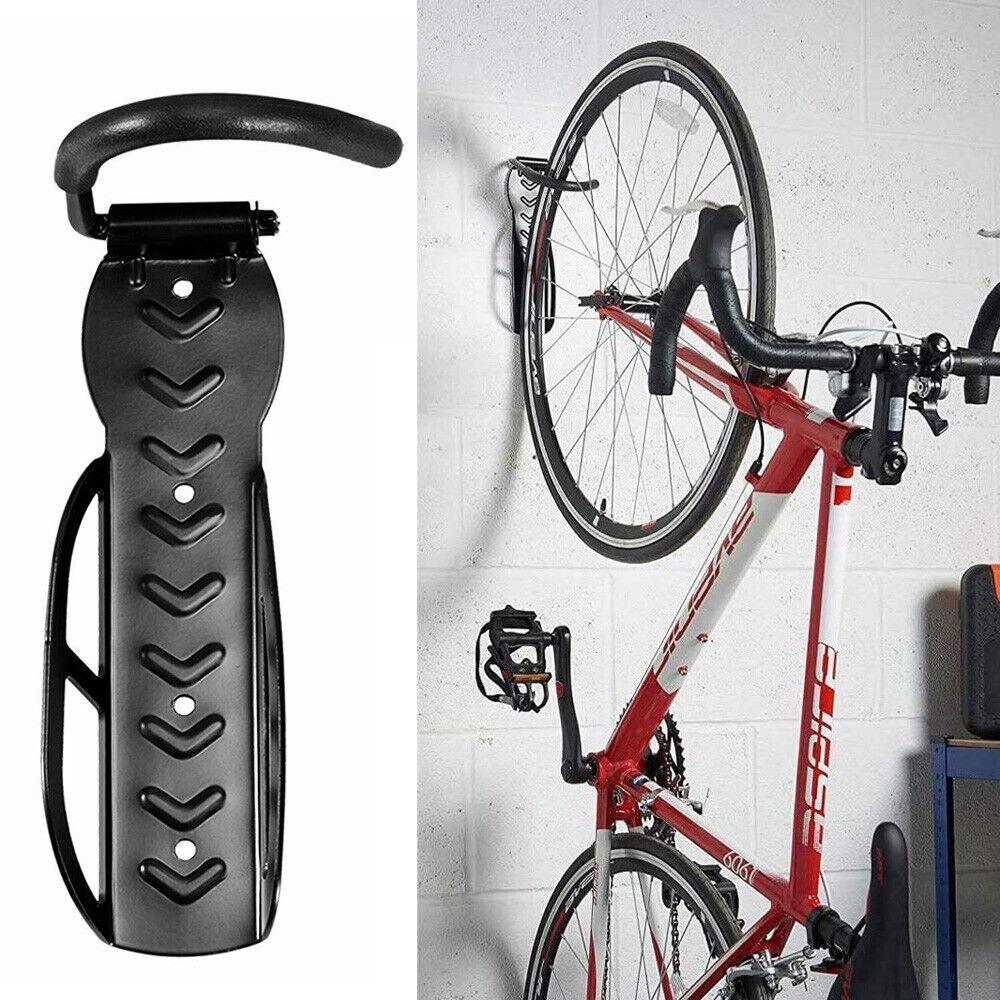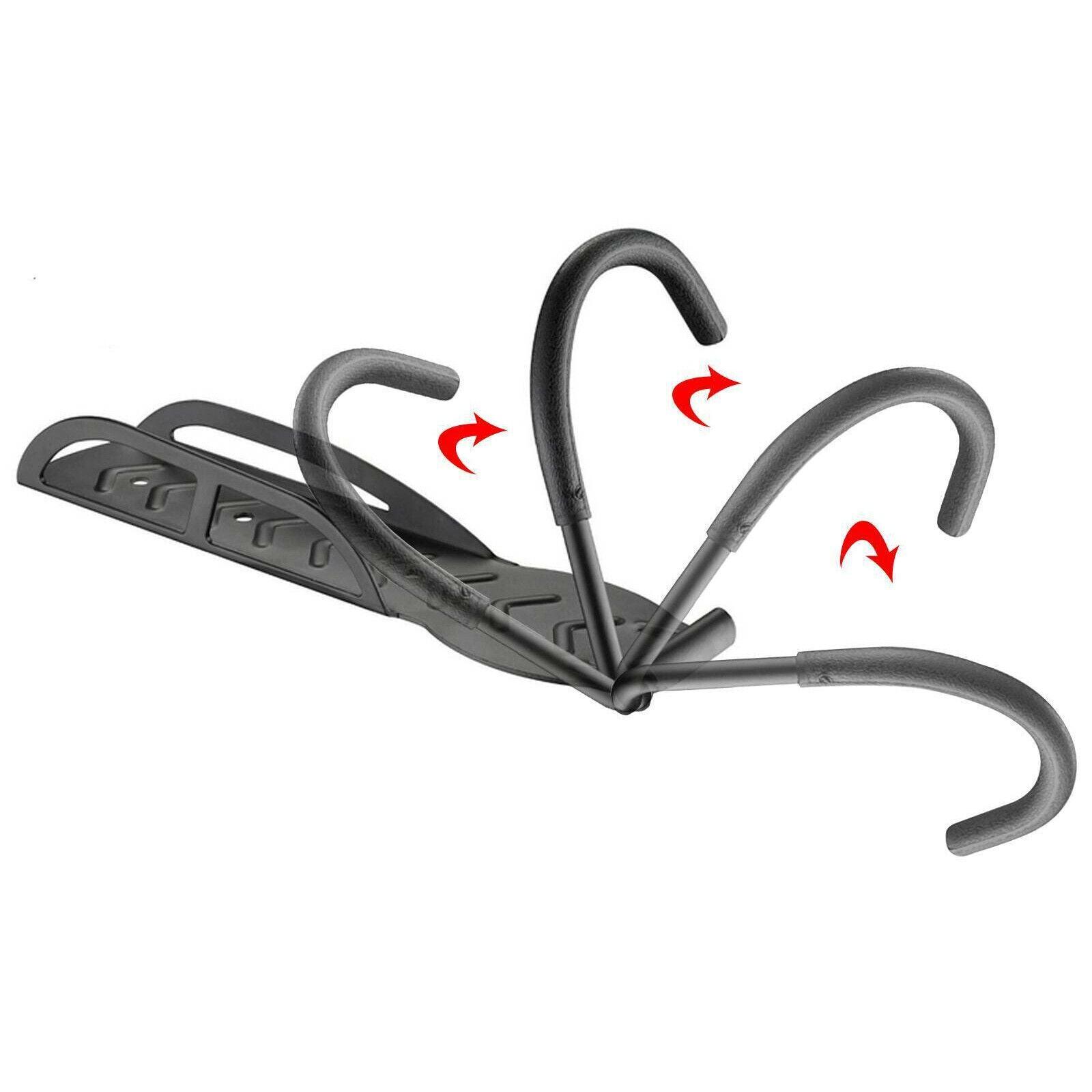 Best Bike Wall Mount - 4x Steel Bike Rack Stand Storage Wall Mounted Hook Hanger Bicycle Holder Hanging

About Best Bike Wall Mount
A set of four (4) bike wall-mounted hanger hooks forms the best bike wall mount. Strong, sturdy steel and soft sponge materials primarily construct it, and it features eight mounting holes and a unique side design.
It is intended to hang your bike vertically on the wall to conserve space. The hook's soft sponge coating might aid in preventing scratches on the bike wheel. It is a great option for a cycle wall mount hanger hook storage rack because it is simple to install and use.
Upgraded Hardware:
The garage bike rack is relatively simple to install using modern hardware. Make a mark where you want the bike to hang and drill 4 pilot holes before installing the bike rack. Just a few minutes, and you're good to go!
Smooth Powder Coated 
Best Bike Wall Mount
manufactured using heat-treated powder coating technology and high-quality steel. The bike holder has a fantastic appearance thanks to its even, smooth covering.
Heavy Duty & Sturdy: 
Every hanger carries up to 50 pounds, and the fixed hook design helps prevent inadvertent release. This securely hangs a regular bike on a wall.
Easy to Install:
Installing a bike holder is fairly simple. It only requires a drill and a few minutes to complete and comes with high-quality screws.
Note: The bike storage system requires mounting on a stud, masonry, or concrete wall unless there is a stud beneath the plasterboard.
Rubber Fixed Hook:
To protect the bike rim from scratches, the hook is covered with thick rubber. The fixed hook makes it simple to take the bike down and hang it up.
Benefits of  Best Bike Wall Mount
Space-saving

Easy access

Secure storage

Protection for your bike
You May Check It Out: Bicycle Storage Indoors
Condition: New
Size: 36.8*10.5*4.5cm
4 pieces of the Bike Bicycle Wall Mounted Hangers Hooks in one set will be sold together.
Color: mainly black.
Material: durable solid steel and soft sponge.
Load capacity: up to 30kg.

Be Maskura Fit
Our Happy Hoopers
30 Minutes Daily Fun Workout
The smart hula hoop counts your burned calories, tracks how long you work out, and records other vital information.
Easy Installation Process
Our Smart Weighted Hula Hoop has a carefully planned design with 27 knots placed in hoop's circumference.
27 Detachable Knots
Our Smart Weighted Hula Hoop has a carefully planned design with 27 knots placed in hoop's circumference.
Let customers speak for us
Simple and sturdy
For the price, this product is hard to top, and I truly enjoyed it. I was able to offer one of the racks to a neighbor because I only needed one, and they absolutely adore it!
Shark Shaver Pro - Platinum Electric Skull Shaver For Head & Face
Best Electric Men's Shaver