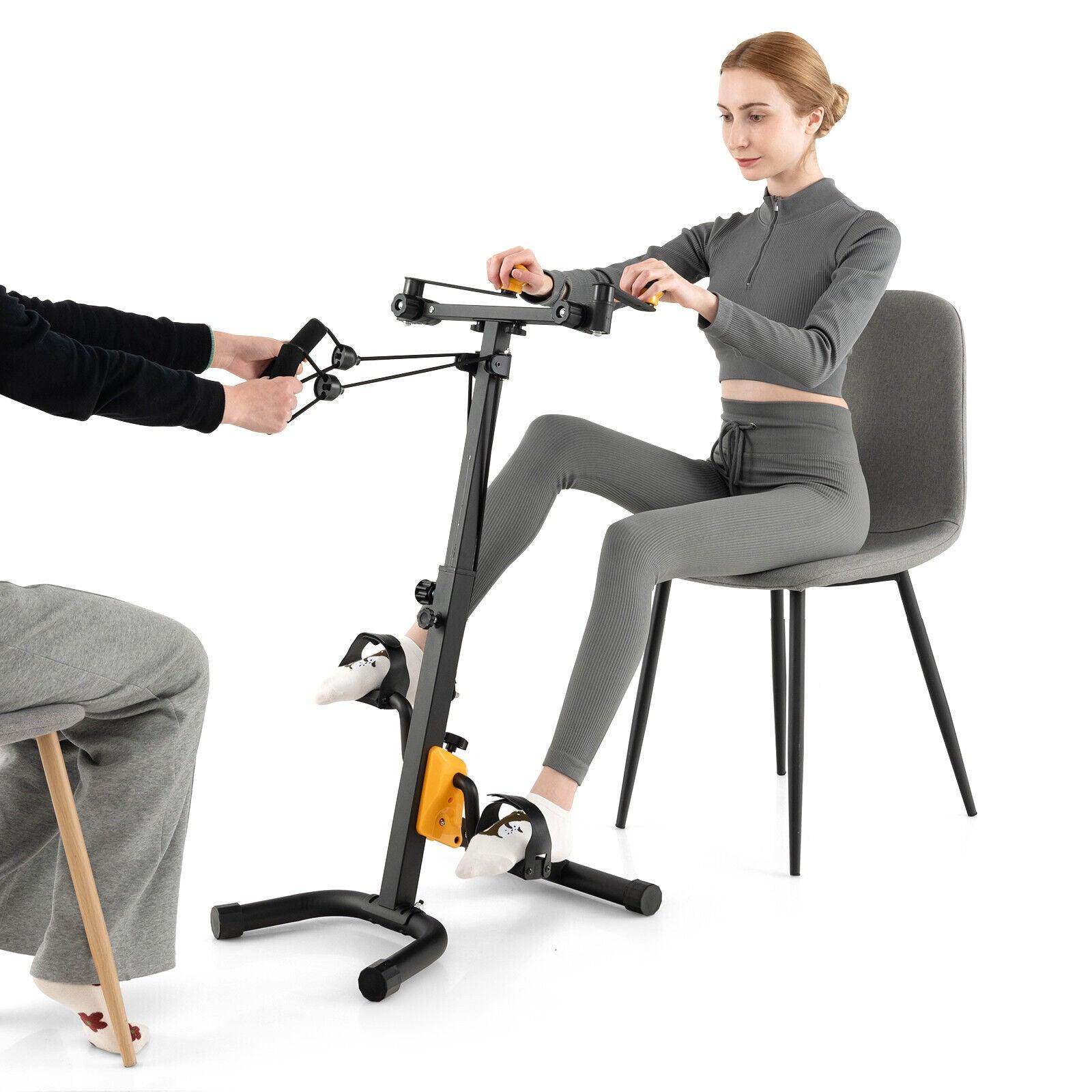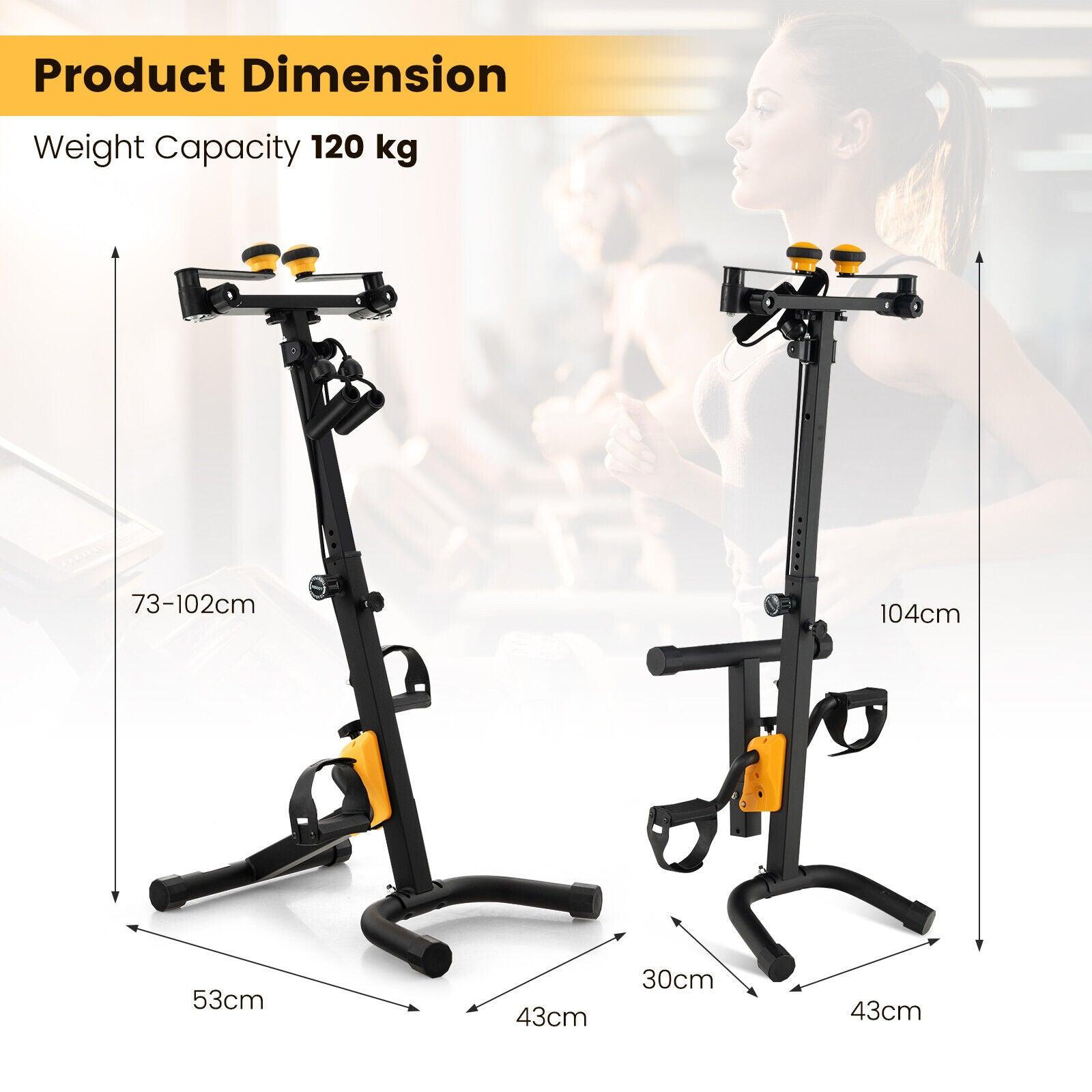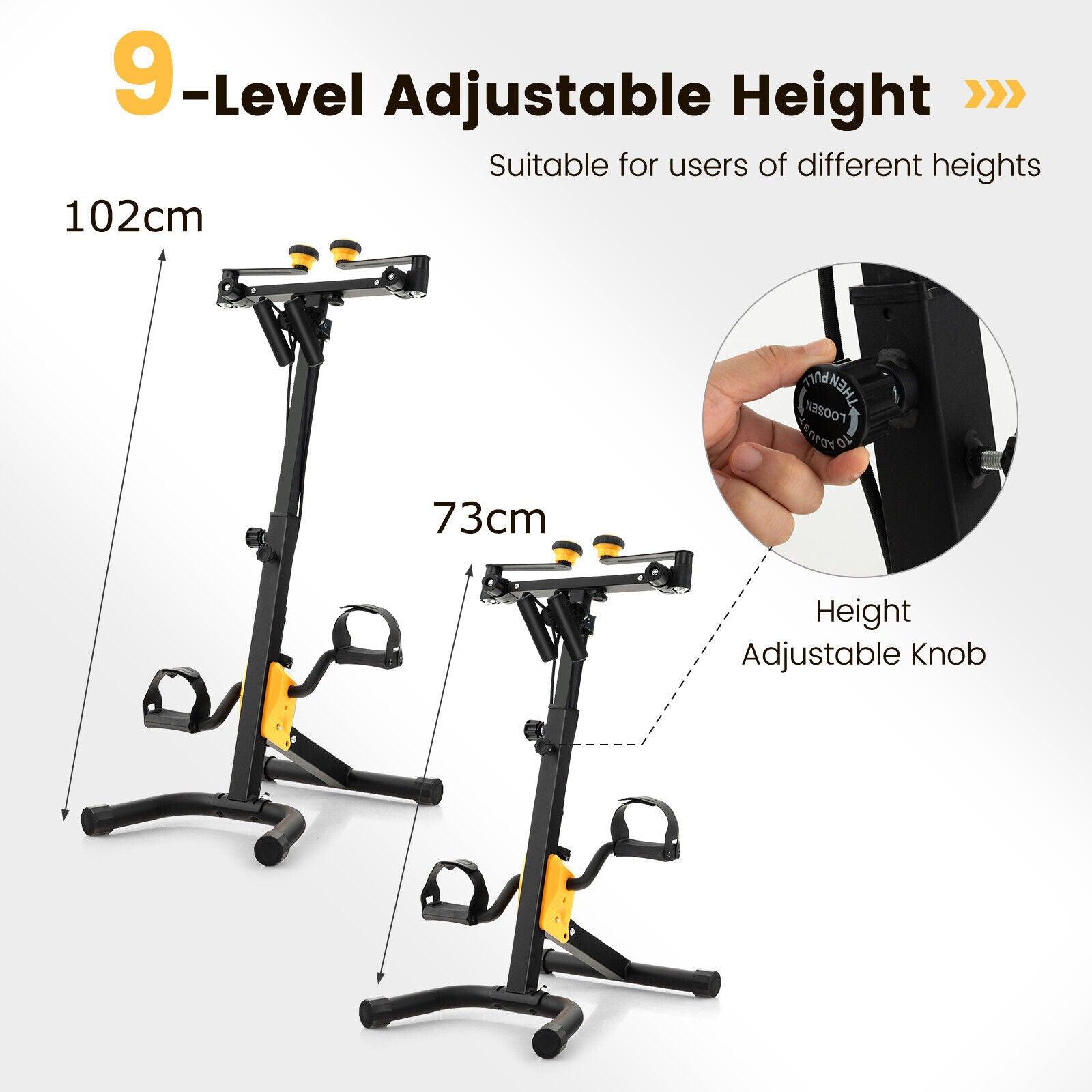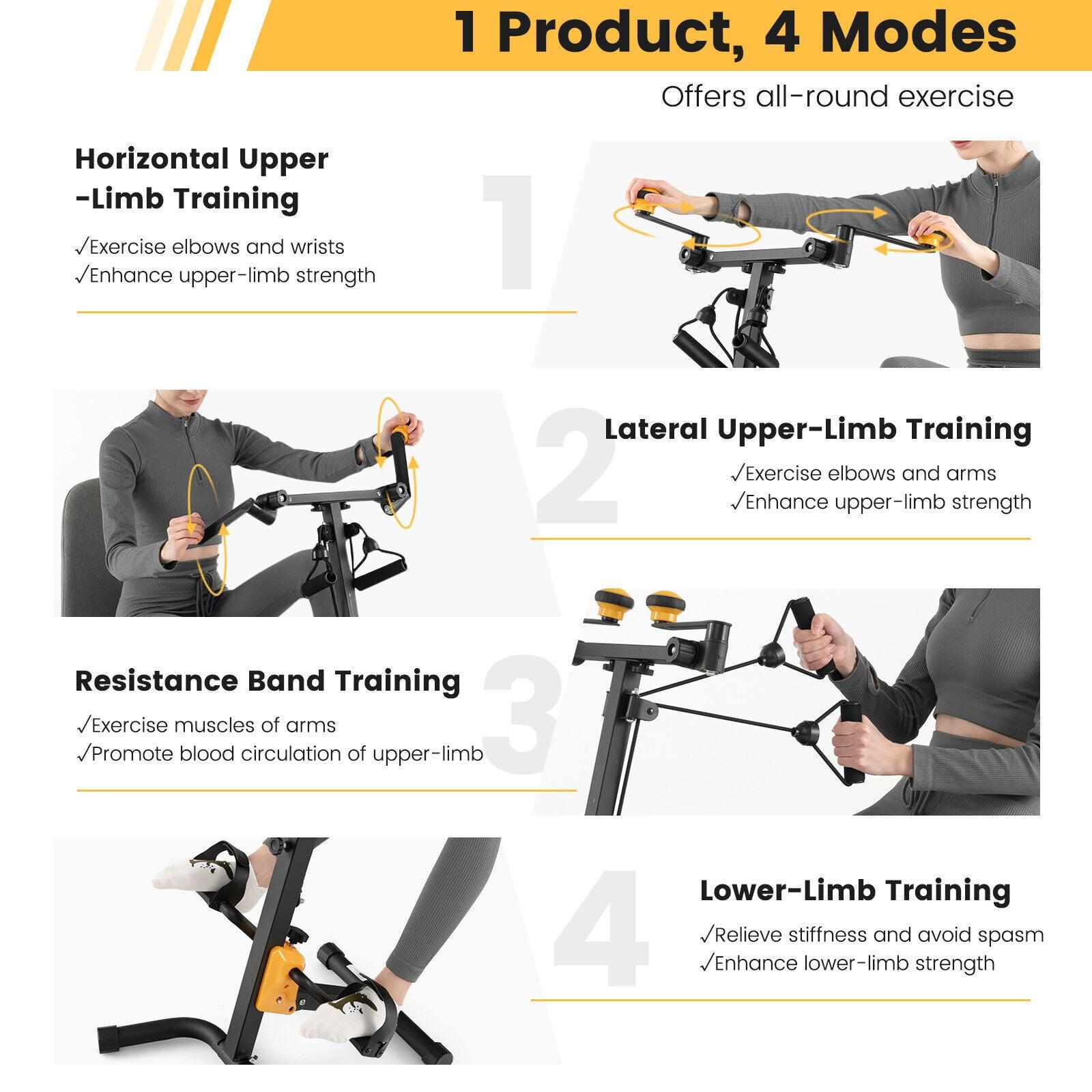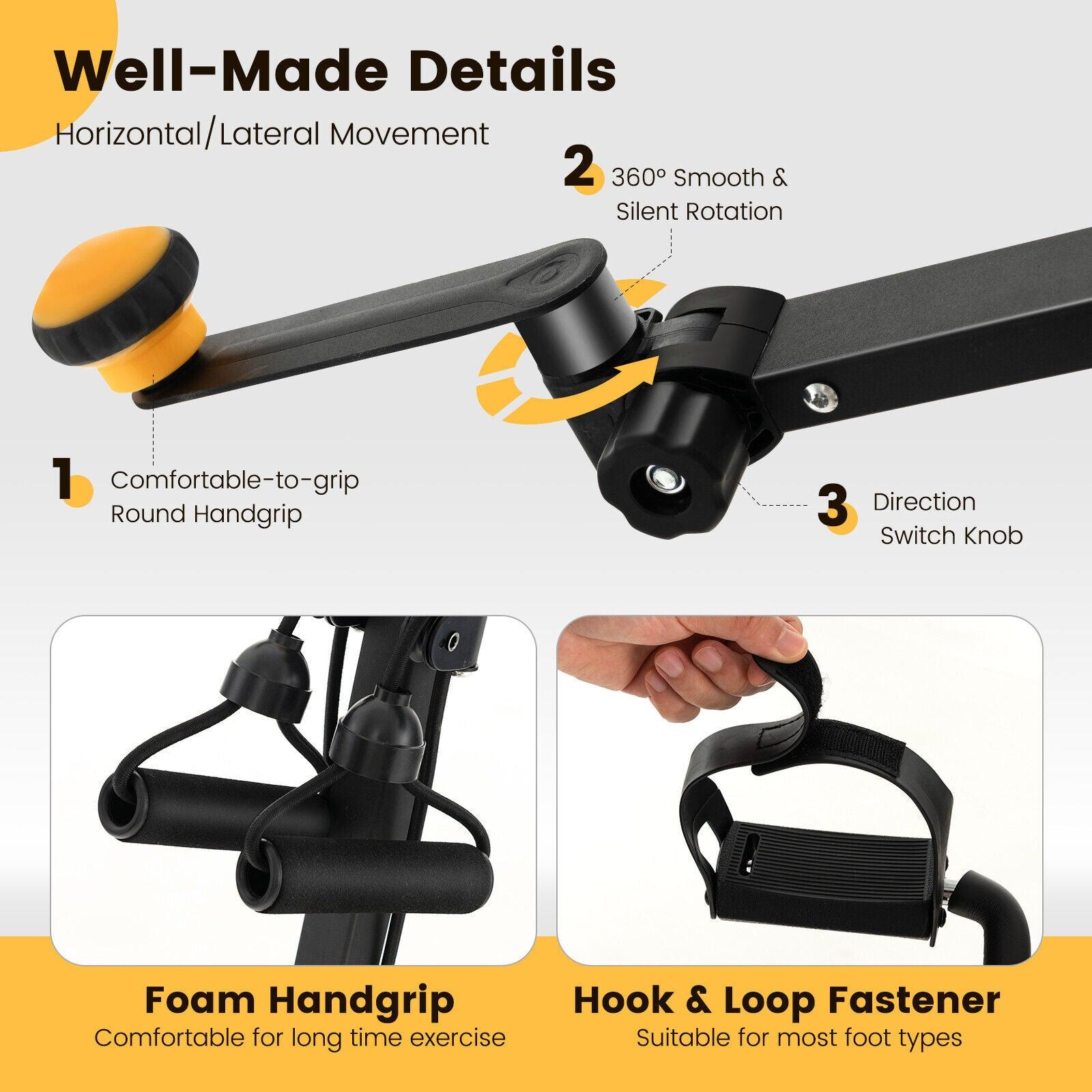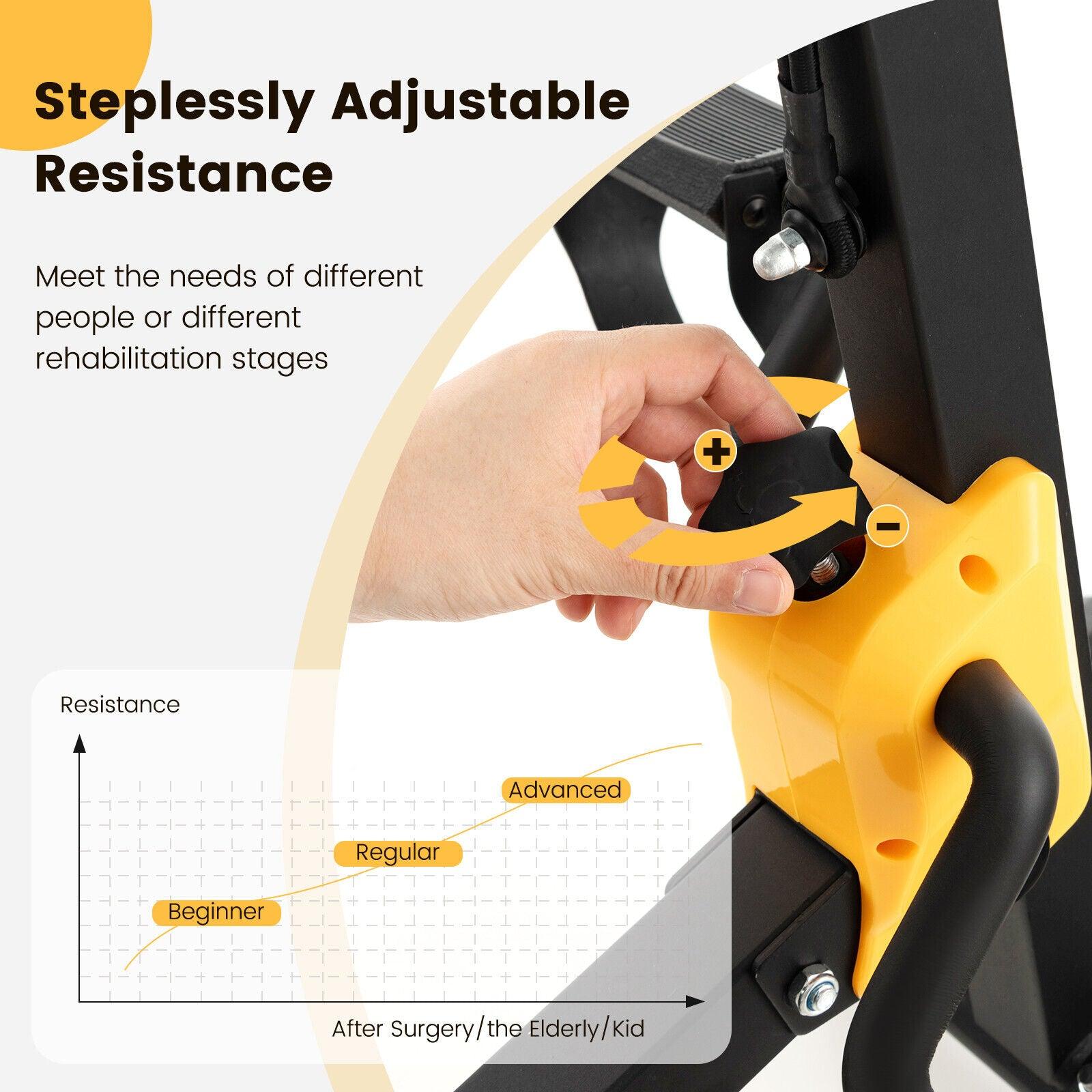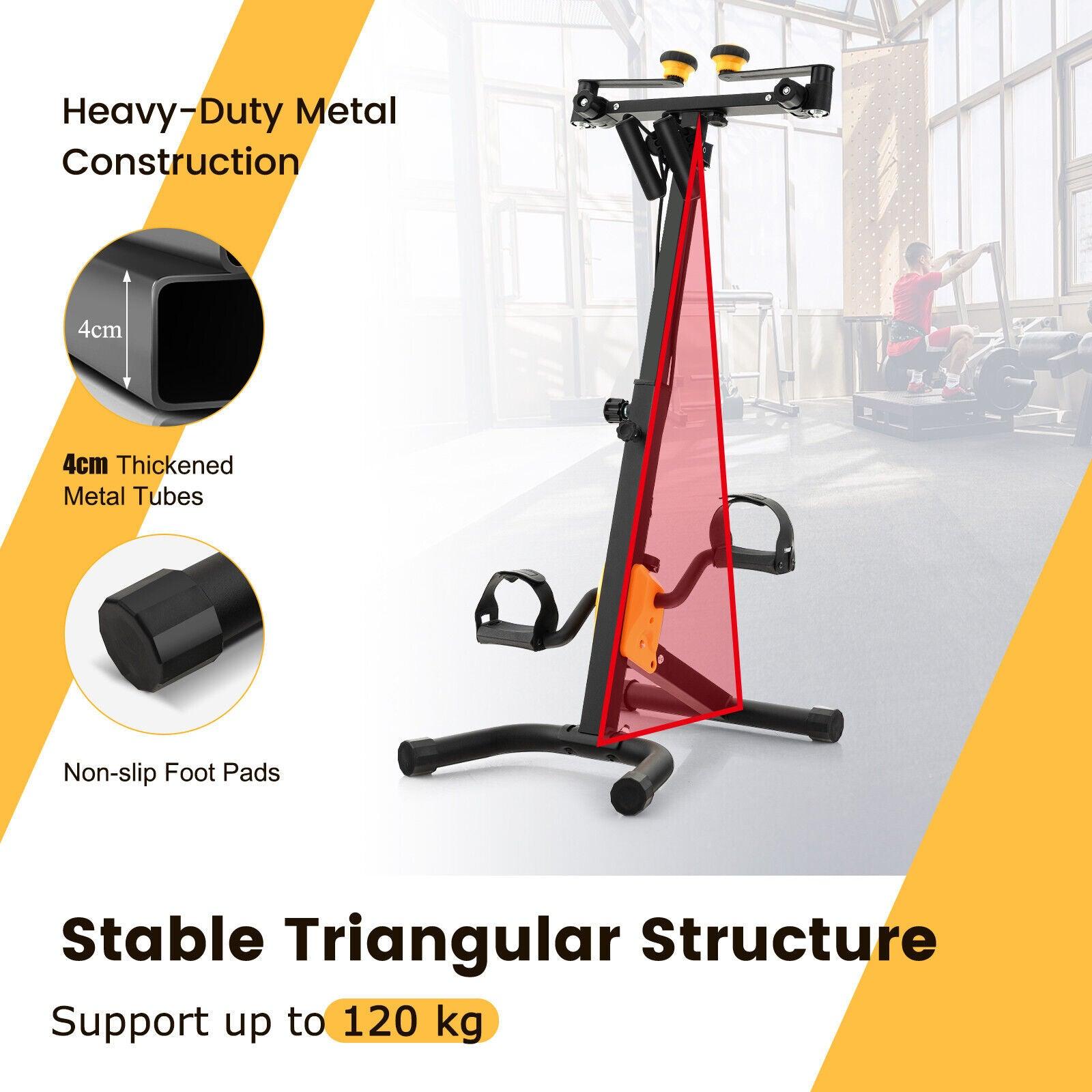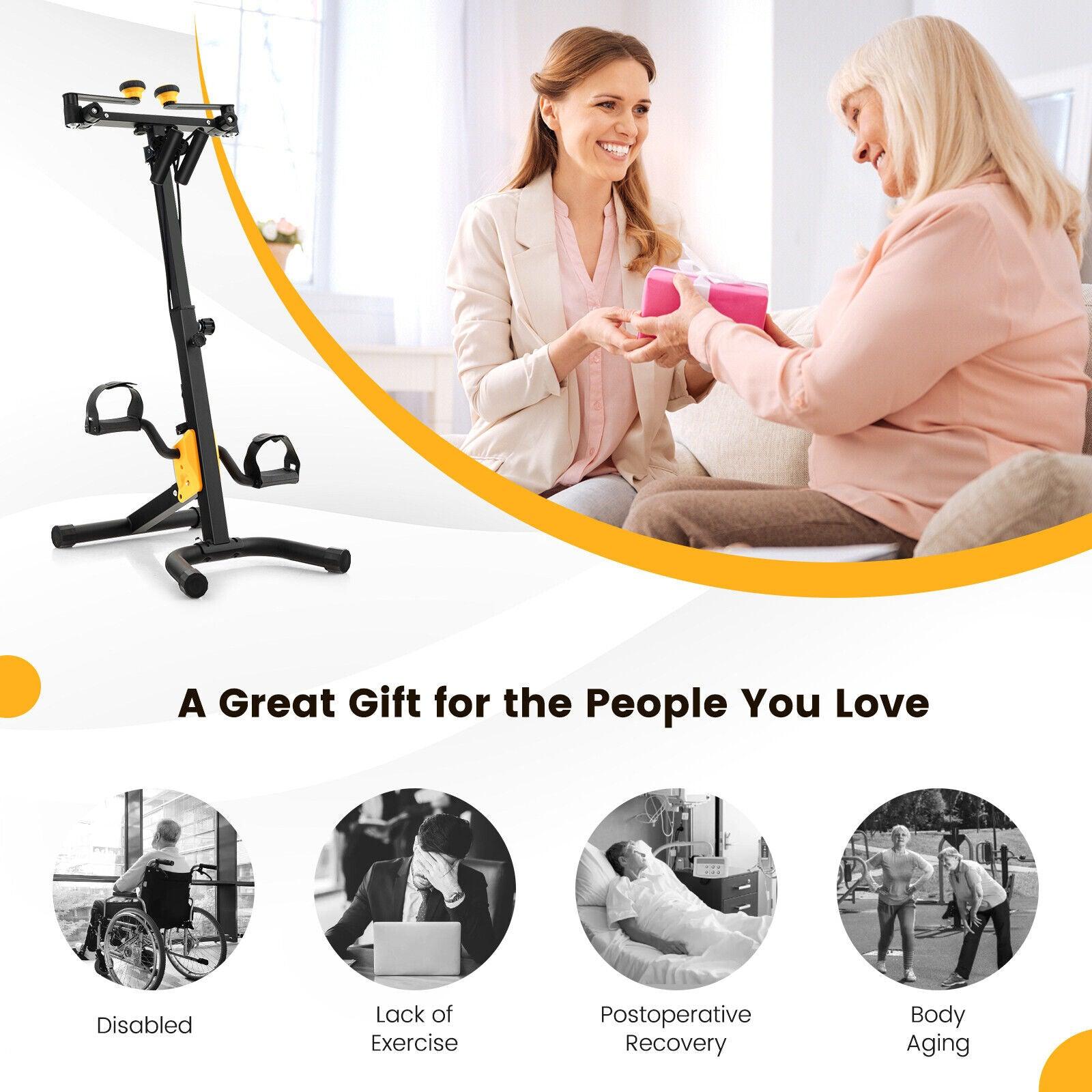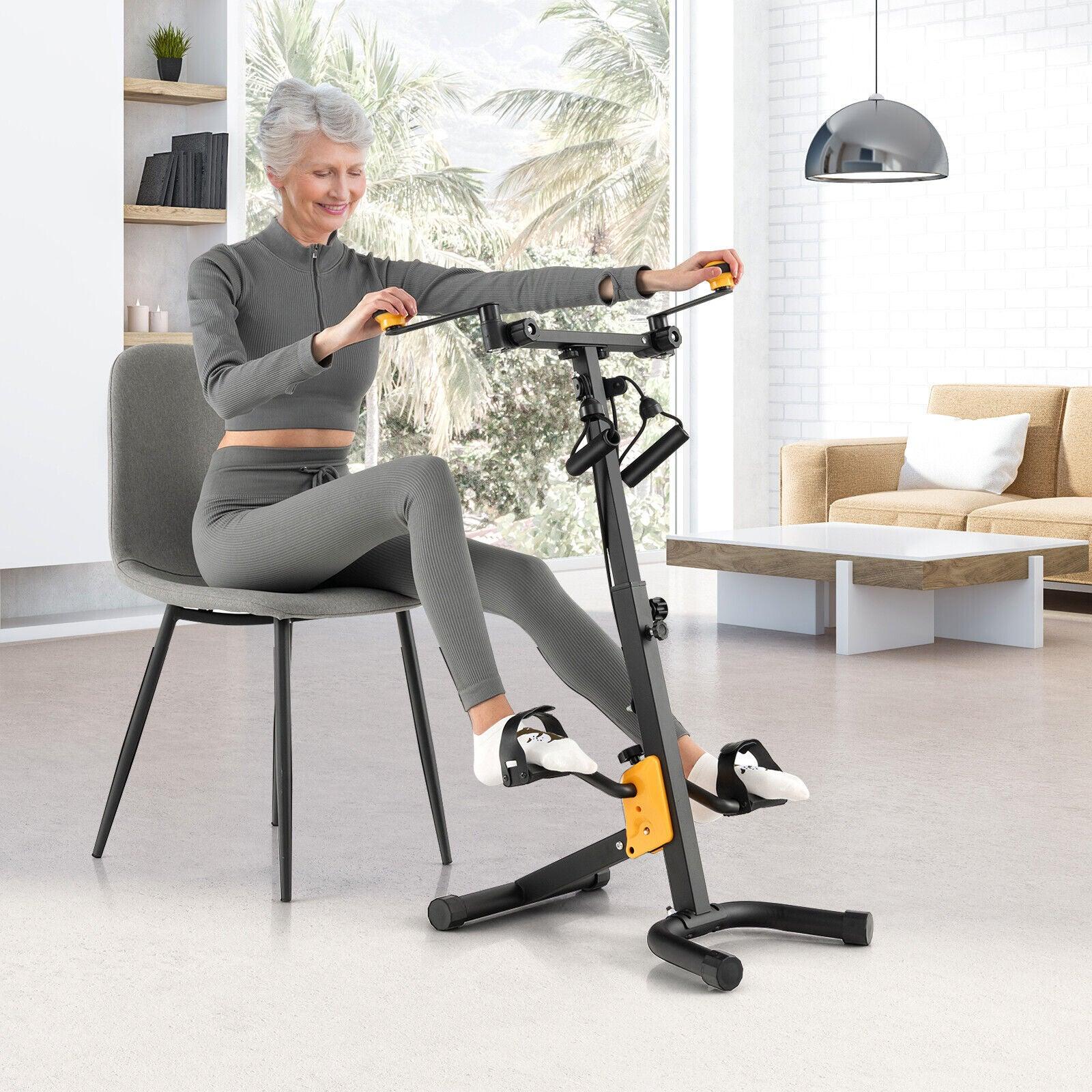 Best Exercise Bike at Home - Pedal Exercise Bike Hand Arm Leg & Knee Fitness Machine

About Best Exercise Bike at Home
Engineered for Physical Therapy at Home:
The best exercise bike at home is incredibly portable, lightweight, and compact, making it easy to move around the house. All you have to do is locate a cozy spot, pull up a chair, turn on your preferred TV show, and begin selling. It is a fantastic approach to increasing blood circulation and toning your muscles. This small exercise peddler makes exercising simple, secure, and stable.
Multiple Exercise Modes: 
With upper-limb, resistance band, and lower-limb training, this pedal exercise provides a whole-body workout. The low-impact workout can also increase blood circulation, strengthen muscles, and improve joint flexibility. This pedal workout has been upgraded with a massage feature and can also massage the hands and feet.
Flexible Adjustment:
This rehabilitation equipment adapts to users of various body shapes thanks to its 9-levels adjustable height (73-102 cm),  four-hole pedal strap & four modes. Additionally, the upper and lower resistances can be changed to suit the requirements of various users.
The Classic Model:
With adjustable tension and height, the upper and lower limb rehabilitation machine allows you to train your arms and legs safely and without much impact from the comfort of your chair or sofa.
Lightweight and Easy to Use:
Compact design, durable carbon steel construction, rubber pedals, and slip-resistant feet keep the mini exercise bike steady and increase security. The exerciser's base has four anti-slip rubber, a non-skid mat, and an extra strap for convenience. The adjustable foot band may adapt to users' feet of various sizes to suit their demands in a flexible manner. Simply put your feet in and leave! It's a fantastic upper- and lower-body cardio workout.
Good for Lifelong Exercise:
While conversing or watching TV, you may exercise your arms, legs, and knees with this miniature bike pedal exerciser. Daily exercise can enhance blood circulation, build muscle strength, minimize paralysis, and hasten the return of limb function. This tiny device is a great gift for older people.
Condition: A Brand New
Color: Black + Orange
Material: Metal + ABS
Height Range: 73-102 cm
Length Range: 43 cm-53 cm
Weight Capacity: 120 kg
Net Weight: 6 kg

Package includes:
1 x Pedal Exercise Bike
1 x User Guide

Be Maskura Fit
Our Happy Hoopers
30 Minutes Daily Fun Workout
The smart hula hoop counts your burned calories, tracks how long you work out, and records other vital information.
Easy Installation Process
Our Smart Weighted Hula Hoop has a carefully planned design with 27 knots placed in hoop's circumference.
27 Detachable Knots
Our Smart Weighted Hula Hoop has a carefully planned design with 27 knots placed in hoop's circumference.
Let customers speak for us
For small spaces, this exercise bike is excellent. More ability to increase the resistance would be nice. That's the sole drawback. It also made a terrible squeaking sound, but WD-40 helped.
Quality you can feel
As a longtime cyclist, I was worried a cheaper indoor bike wouldn't feel the real deal. However, this one exceeds expectations. The sturdy build and heavy flywheel give it a smooth, natural pedal stroke that mimics riding outdoors.
Better than I expected
I'll admit I was a little skeptical about an affordable "bike" doing the trick. But this thing is no joke - it really delivers a tough workout. The adjustable resistance knob makes it easy to ramp up the difficulty as needed.
Replaced my gym membership
With gyms closed, I needed a better home workout solution than basic body weight exercises. This bike has been a total game changer. I do everything from long steady state rides to high-intensity interval workouts right here.
So glad I made the upgrade
I had a cheaper exercise bike previously but it just wasn't the same quality. I'm thankful I decided to splurge on this one. The heavy flywheel gives it a smooth, natural ride that doesn't jar my joints.
Shark Shaver Pro - Platinum Electric Skull Shaver For Head & Face
Best Electric Men's Shaver