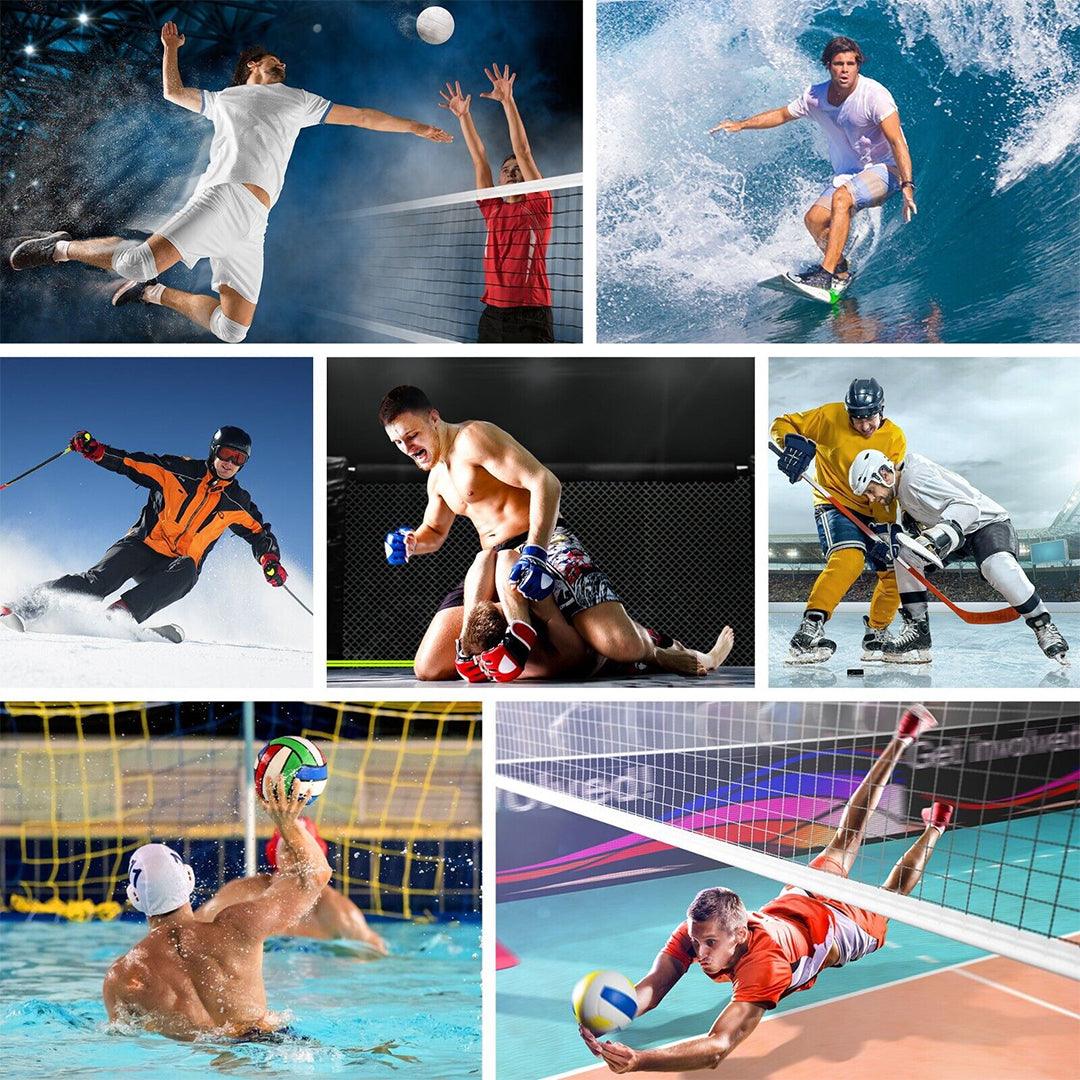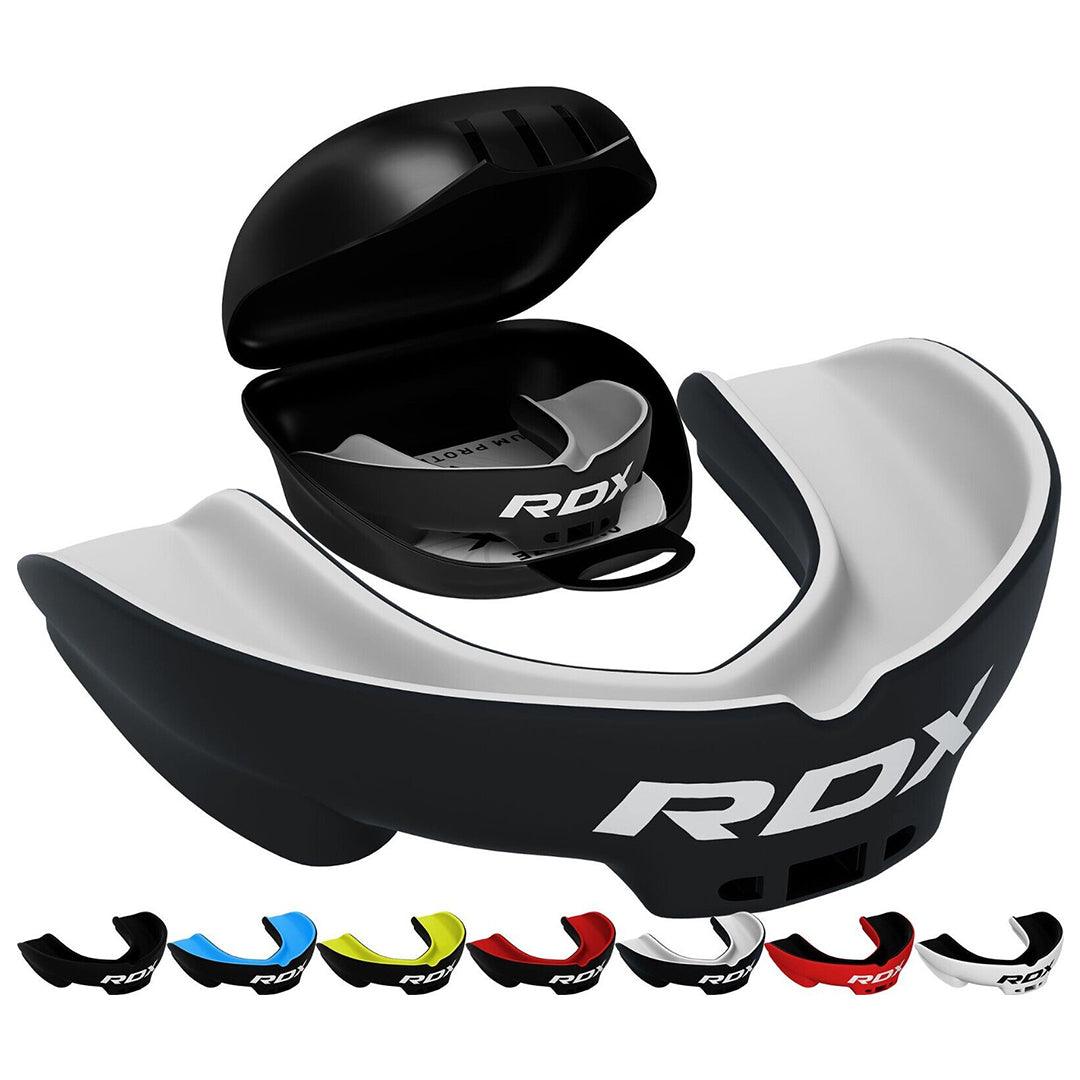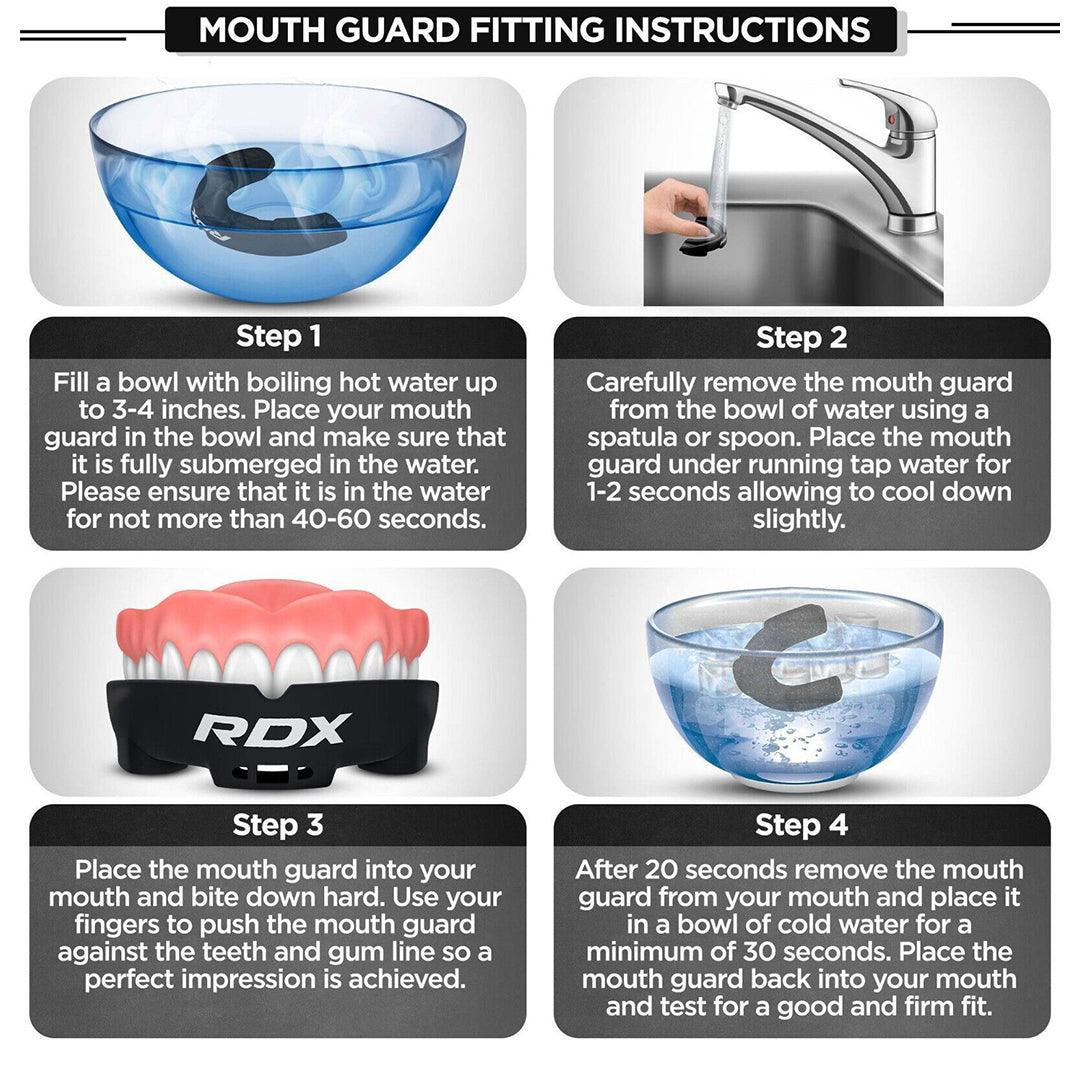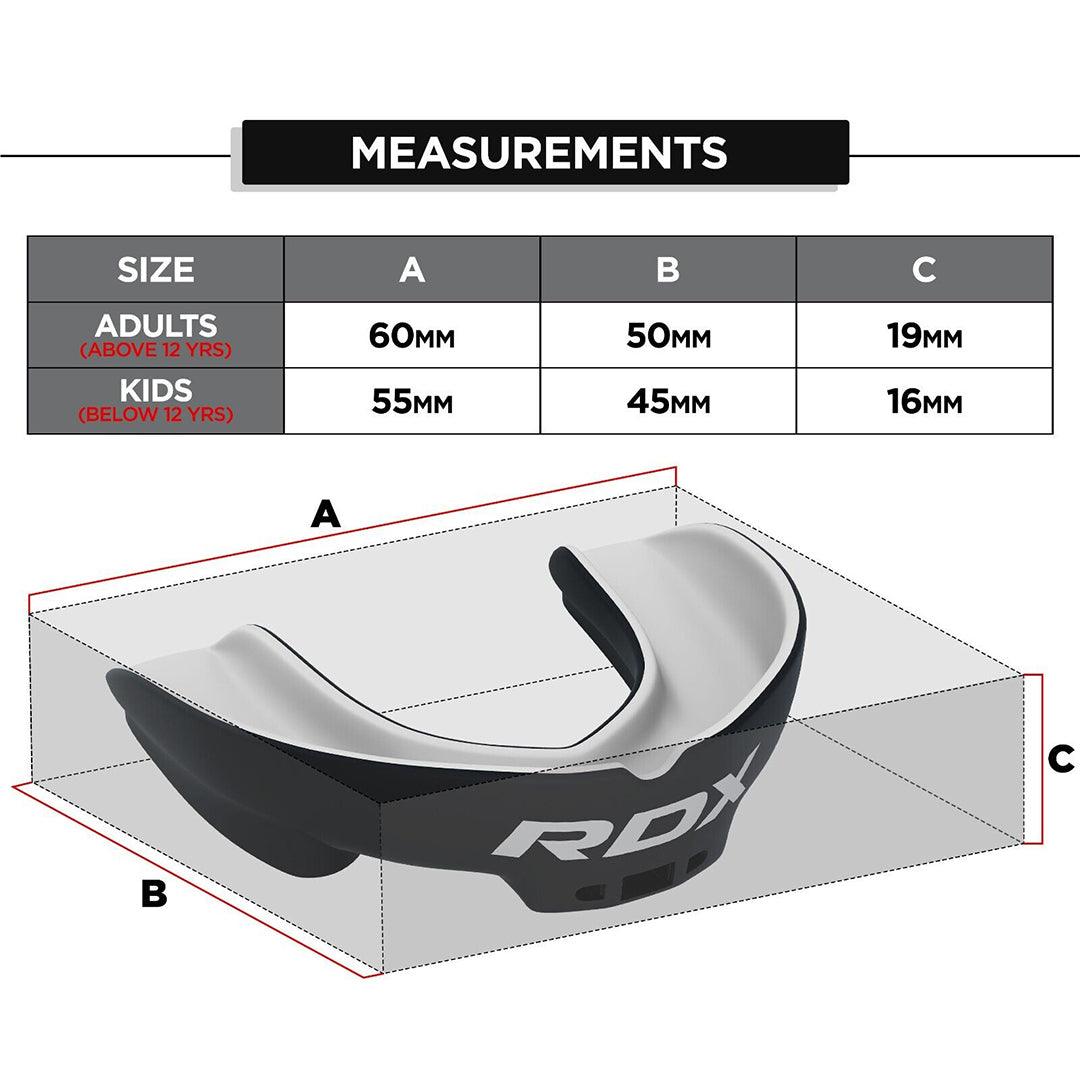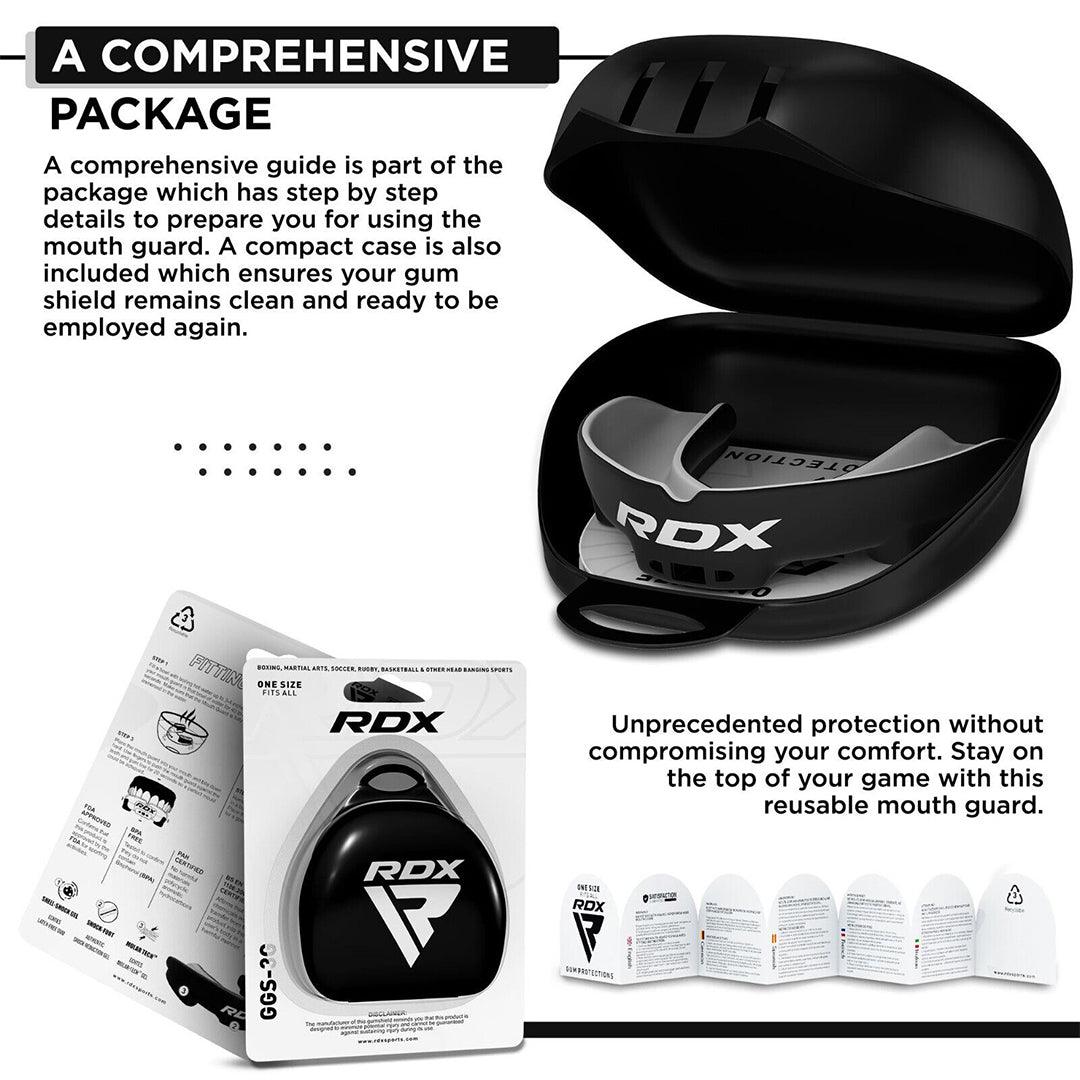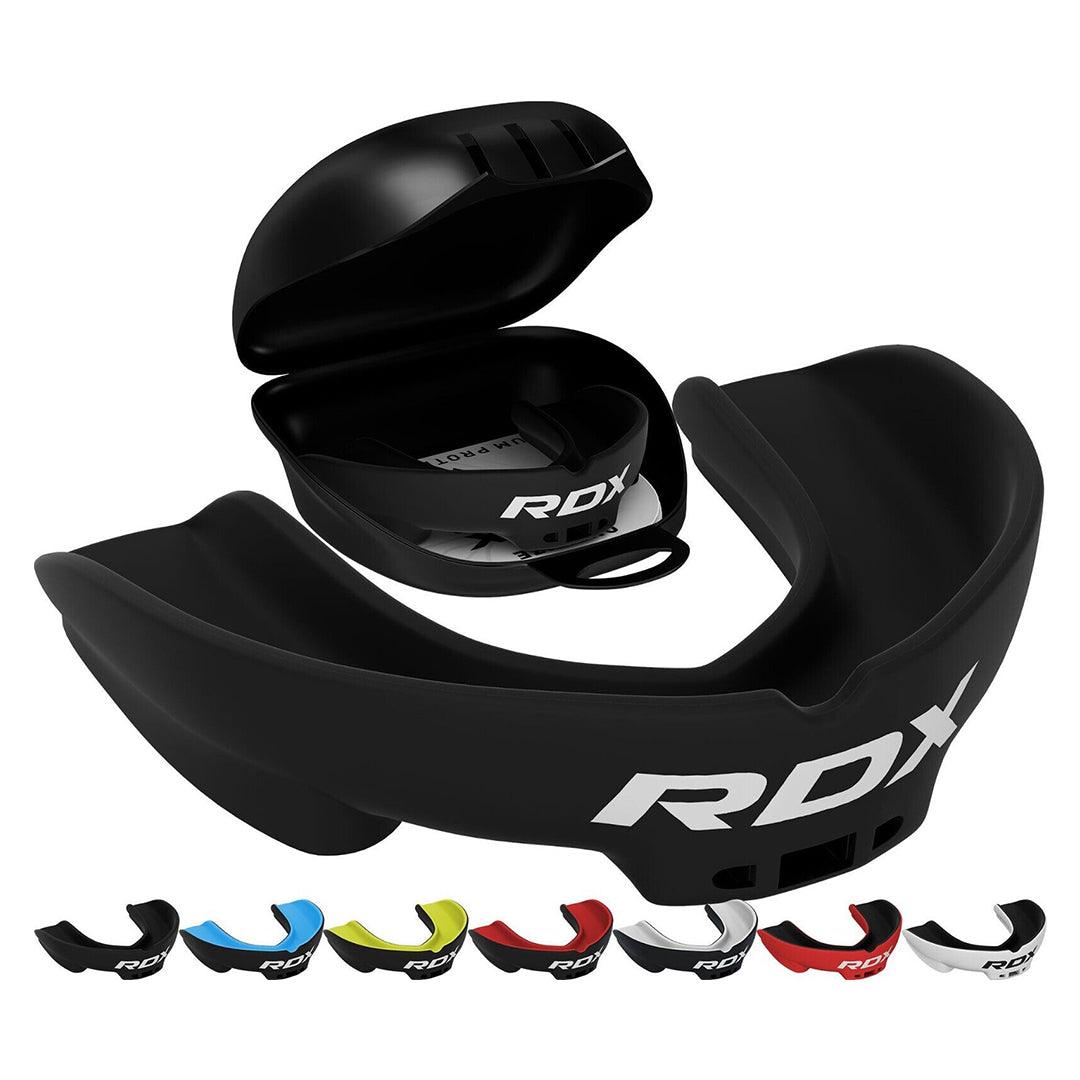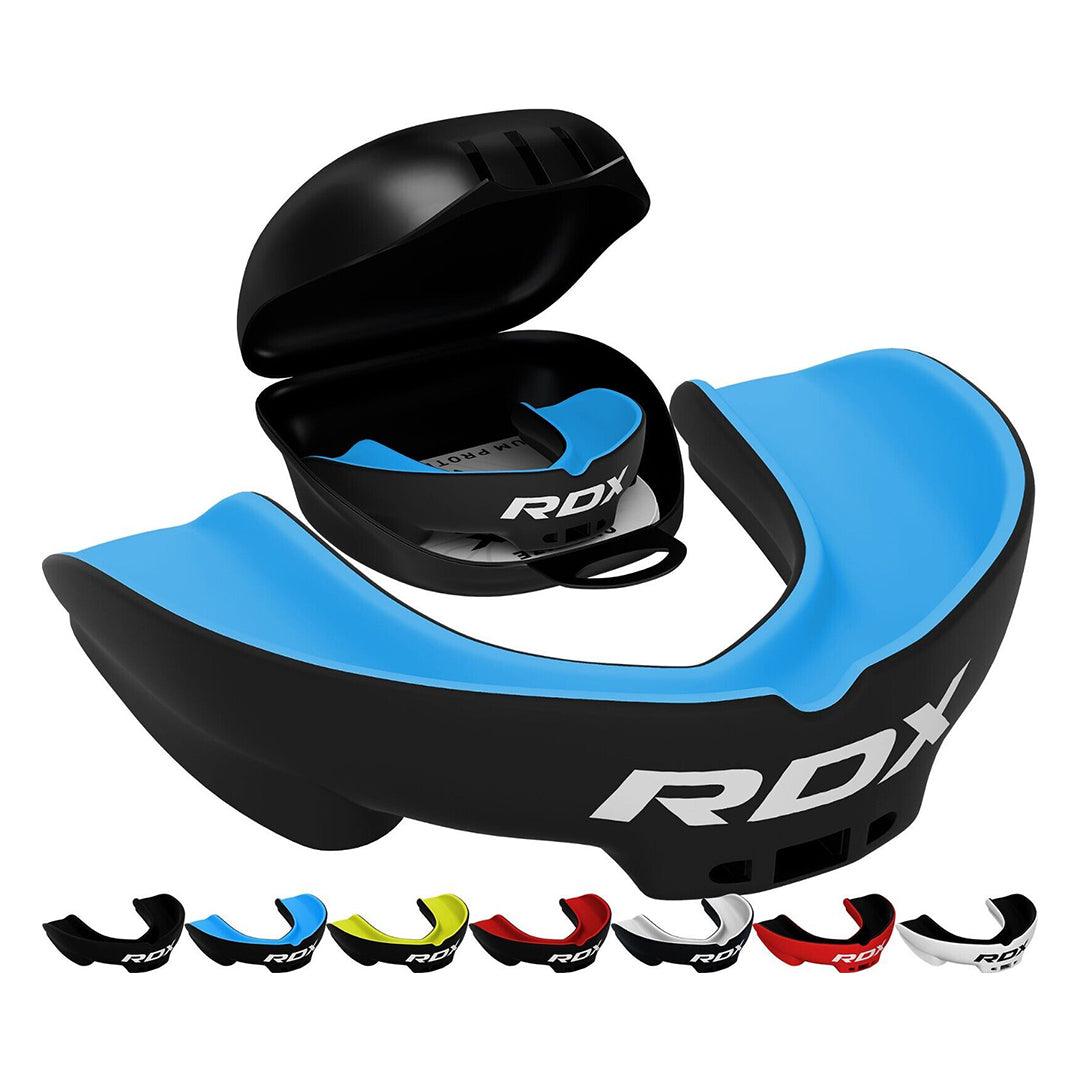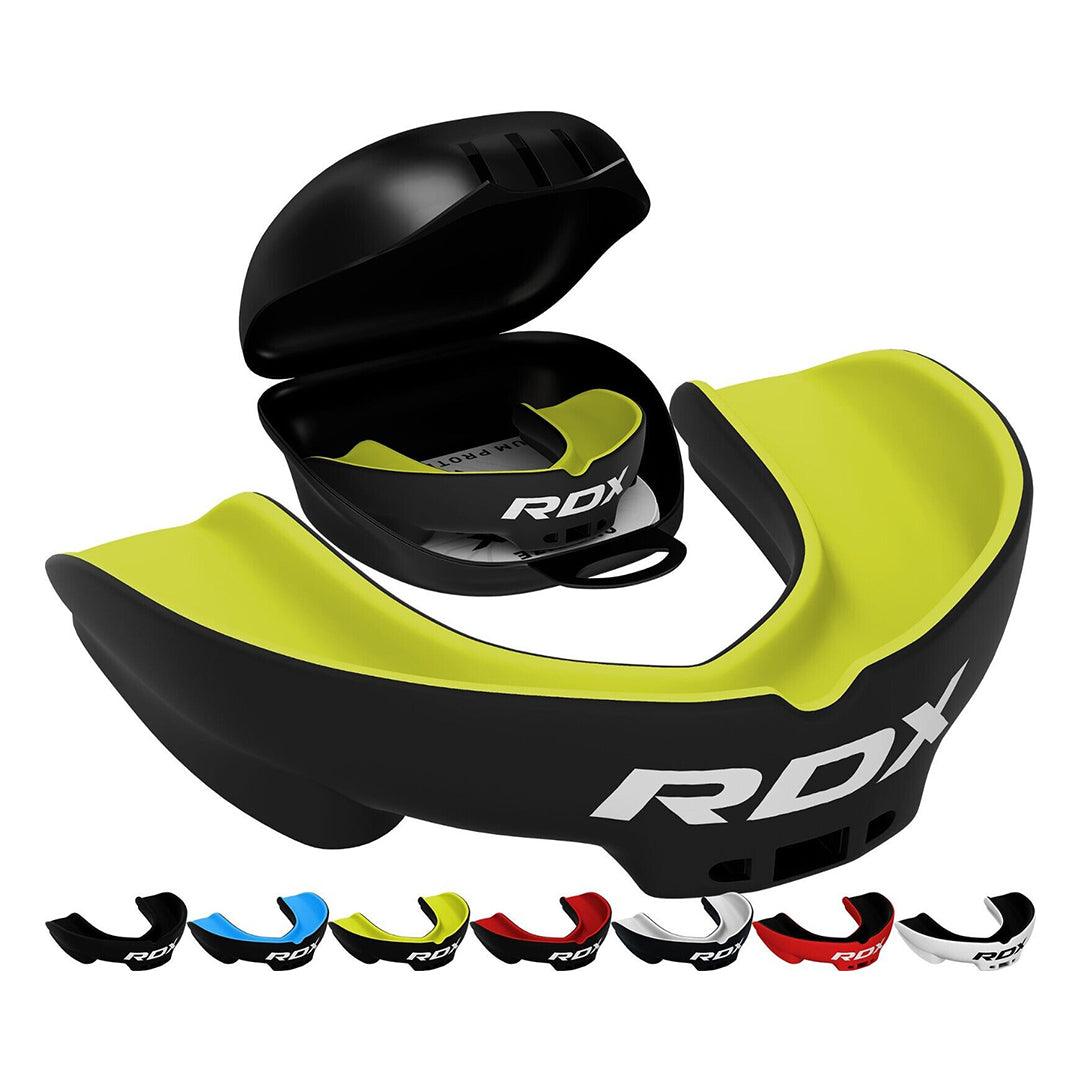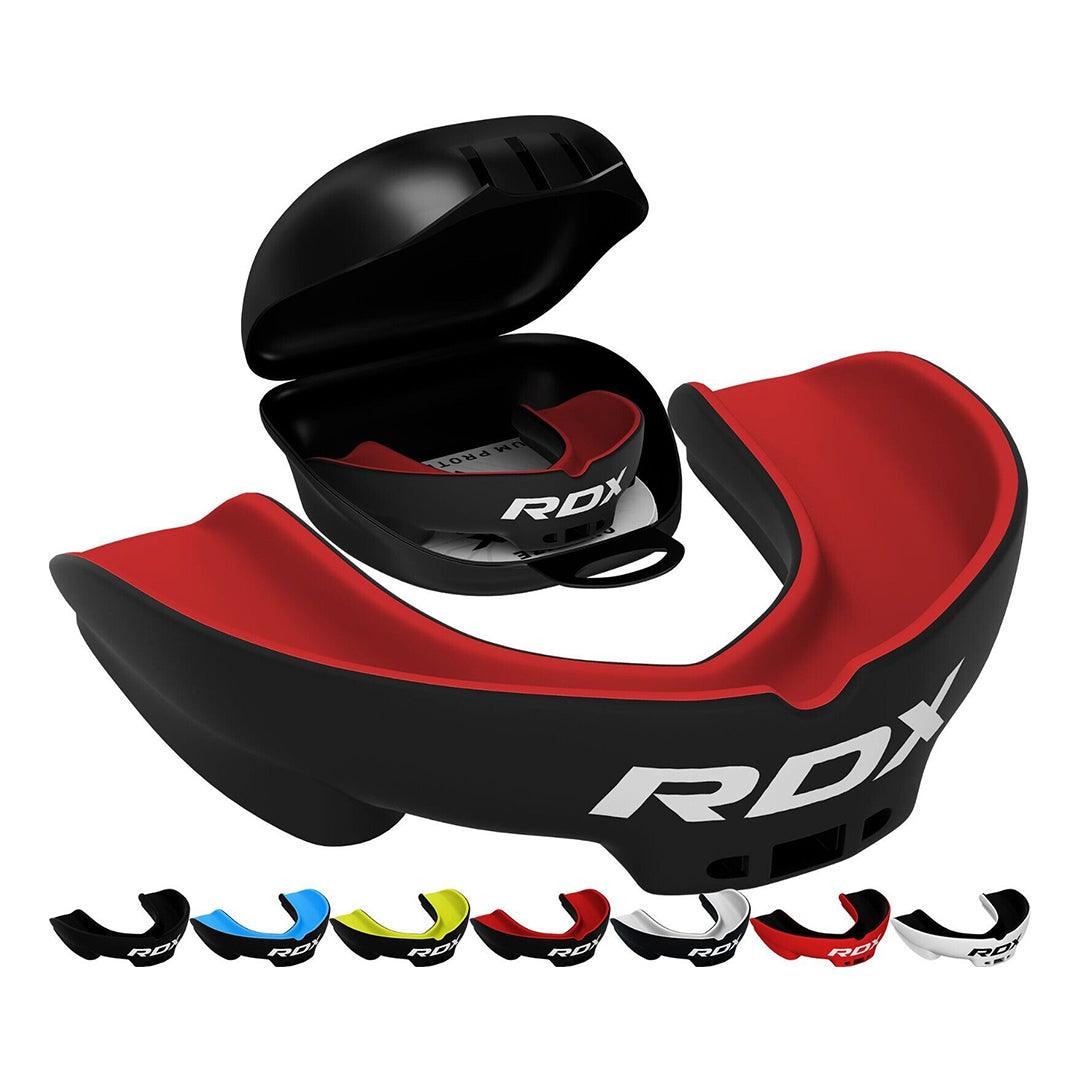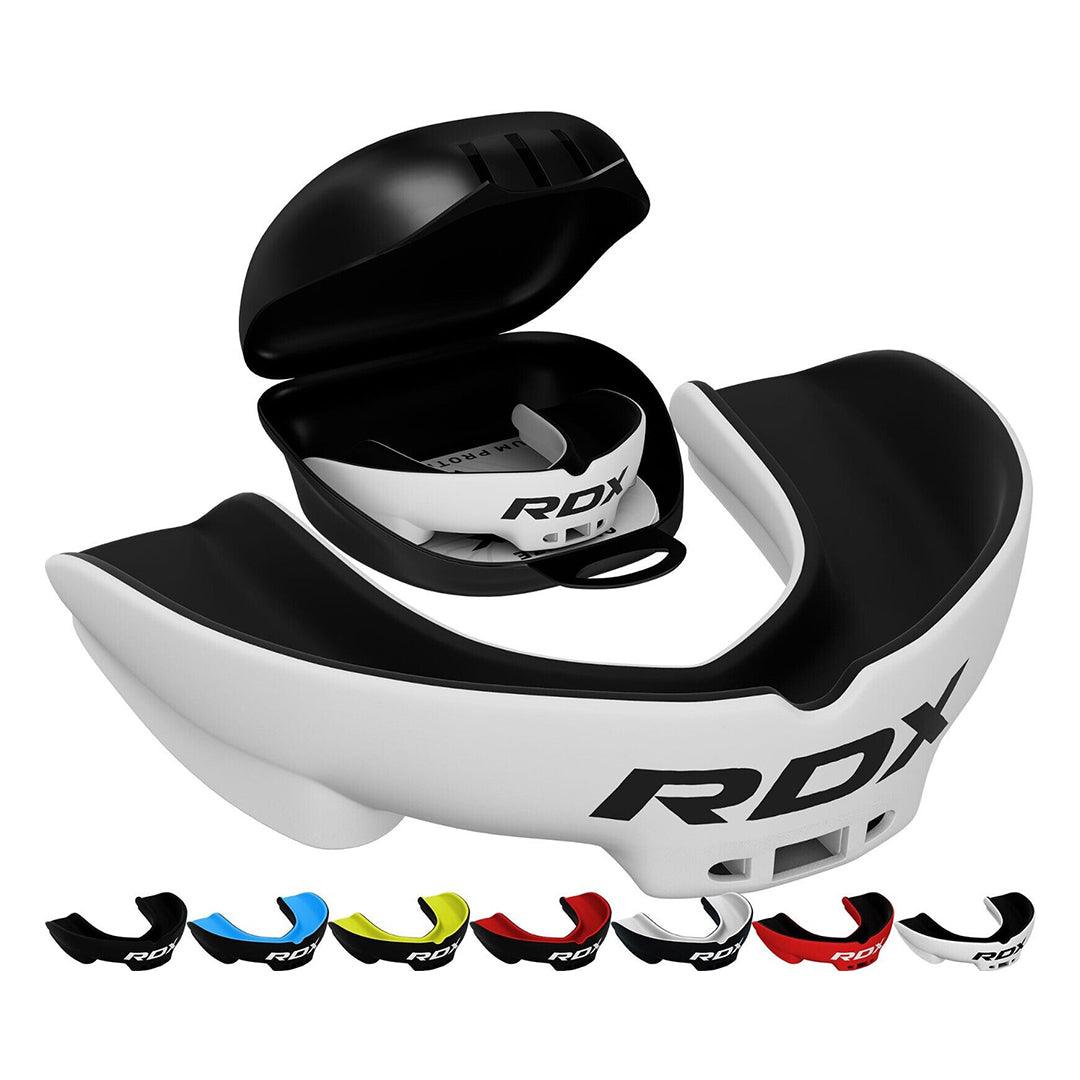 Best Gum Shield for Boxing - Mouth Guard Gum Shield Teeth Grinding Mouth Protector

About Best Gum Shield for Boxing
RDX Mouth Guards are constructed of a latex-free poly gel substance that protects your teeth from any contact sport. The high build quality assures that it will retain its shape even after extended use. Provides an optimum fit that allows you to expand your mouth comfortably and without discomfort.
This Gum Protector features boil-and-bite technology. Made from high-quality plastic that softens in hot water, adapts under pressure, and then solidifies. It adheres to the teeth and gums, resulting in a semi-custom PU mold. The molding procedure is stress-free, and you will instantly have a mouth guard designed specifically for the inside of your mouth.
This tooth shield contains Tri-Flow perforations, which enable air to escape and make breathing smoother when under stress. It provides the very minimum of restriction, allowing you to inhale and exhale freely without obstructing anything. Along with the mouth protector, you also get a ventilated carry case, which is a nice touch.
This gum protector is made of Acrigel Padding, which cushions the back molars. The gel cushioning absorbs twice as much impact as the industry standard material. The high-density liner structure absorbs and distributes the shock of high-powered collisions uniformly throughout the surface.
Offered with spelling bounding colors colors both adults and children to choose from and two available Size options, so you can stay true to your sports. It includes a little packing box to keep it safe.
You May Check It Out: Thai Boxing Pads
Excellent Comfort and Fit: Having trouble finding the best-fitting gum shield for your teeth? Look no further; our boil and bite mouth guard is constructed of thick poly gel that gives a tailored fit by fully covering your teeth and jaw. Molar Tech technology also protects your molars from impact damage.
Condition: A brand-new, unused and unworn item
Sport: Boxing
Type: Mouth guards/ Gum Shields
Sub Type: Teeth Grinding
Featured Refinements: Gum Shield

Be Maskura Fit
Our Happy Hoopers
30 Minutes Daily Fun Workout
The smart hula hoop counts your burned calories, tracks how long you work out, and records other vital information.
Easy Installation Process
Our Smart Weighted Hula Hoop has a carefully planned design with 27 knots placed in hoop's circumference.
27 Detachable Knots
Our Smart Weighted Hula Hoop has a carefully planned design with 27 knots placed in hoop's circumference.
Let customers speak for us
AMAZING PRODUCT!
Coming from someone who is dealing with teeth grinding, I love this product!
It comes with 2 sizes and the process of making it custom fit is so fun! The material is way better than the one I used before. It looks like I am not going ti damage it soon💪🏼
It is so comfortable to sleep with the retainer!
Put in hot water to make it malleable and bendable to fit the contours of your mouth. Hold it as it hardens.
Shark Shaver Pro - Platinum Electric Skull Shaver For Head & Face
Best Electric Men's Shaver