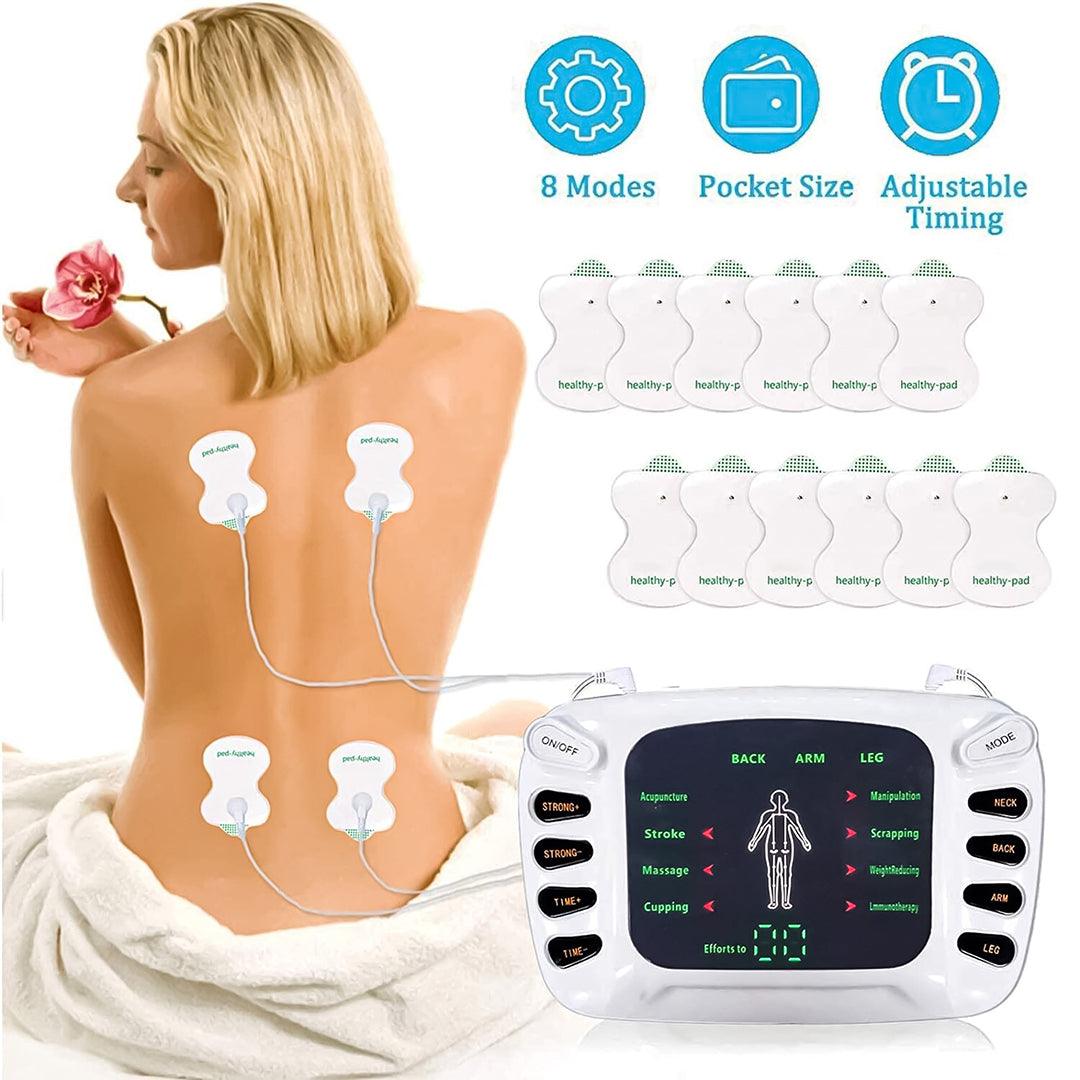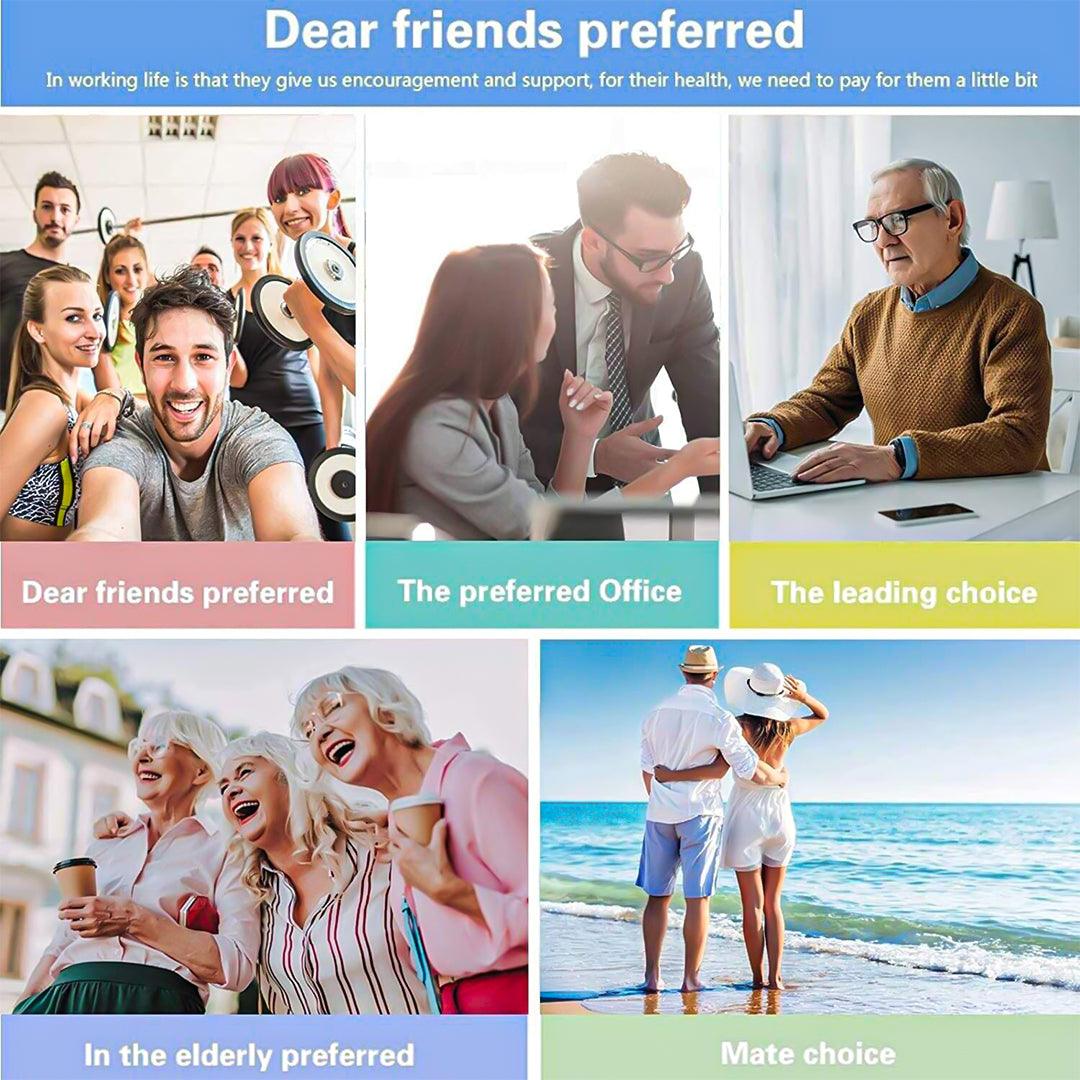 Best Tens Machine UK - Digital Therapy Full Massage Pain Relief Acupuncture

Best Tens Machine UK
Multi-functional:
Best Tens Machine UK is multi-functional with 24 Preprogrammed Massage Modes for Pain and Muscle Relief. TENS units aid in the reduction of pain and muscle spasms produced by a variety of illnesses, such as arthritis, period pain, knee pain, neck pain, back pain, and sports injuries. Tens is an effective tool in the fight against chronic pain.
Non-invasive, Non-drug Choice for Alleviating Pain:
Excellent device for Pain Management at Home. If you have chronic or acute pain, a TENS massager can help. It replicates a range of massage modalities using human-body simulation technology and microcomputer-intelligent control technologies. Back discomfort, arthritic or irritated disc joints, shoulder strain, and muscular relief might all benefit from this treatment.

Dual a/b Channels With 24 Modes, 20 Intensity Levels, and Time Control:
Relax at any time and from any location with Pocket Size! Each channel can be operated at a separate intensity level. Its small size allows it to be used in the office, automobile, or when traveling. Total body relaxation: use this for your back, knee, shoulder, ankles, wrist, and elbow to make this the most potent weapon for relaxing your body.
Tips for Use
If you just plug in one wire, make sure that two pads connected by the same wire are placed on your skin at the same time so that the unit can function properly. If you connect two wires, attach the four or six pads to both wires, and then apply all of these pads to your skin at the same time, it will not work.

Because the timer is set for 10–60 minutes, the TENS device will be turned off automatically. The maximum time for one run is 60 minutes. If you require more therapy than 60 minutes, you must reset it.

Note: Not suitable for pregnant women or people with hypertension, and not safe for people with pacemakers.
Condition: A brand-new, unused, unopened, and undamaged item in original retail packaging
Features: Lightweight, Manual, Phthalate-Free, Silent
Item Width: 3 cm
Massage Functions: Acupuncture
Item Length: 13 cm
Item Height: 10 cm
Power Source: Battery
Material: ABS
Color: White
Item Weight: 60g
Body Area: Arm, Back, Foot, Full Body, Hand, Legs, Neck, Shoulder, Wrist
Endurance Time: 1 Hour
Number of Massage Heads: 2
Type: Tens Therapy Machine

Be Maskura Fit
Our Happy Hoopers
30 Minutes Daily Fun Workout
The smart hula hoop counts your burned calories, tracks how long you work out, and records other vital information.
Easy Installation Process
Our Smart Weighted Hula Hoop has a carefully planned design with 27 knots placed in hoop's circumference.
27 Detachable Knots
Our Smart Weighted Hula Hoop has a carefully planned design with 27 knots placed in hoop's circumference.
Let customers speak for us
Pain relief
Great value for money going to get another for friends
Shark Shaver Pro - Platinum Electric Skull Shaver For Head & Face
Best Electric Men's Shaver