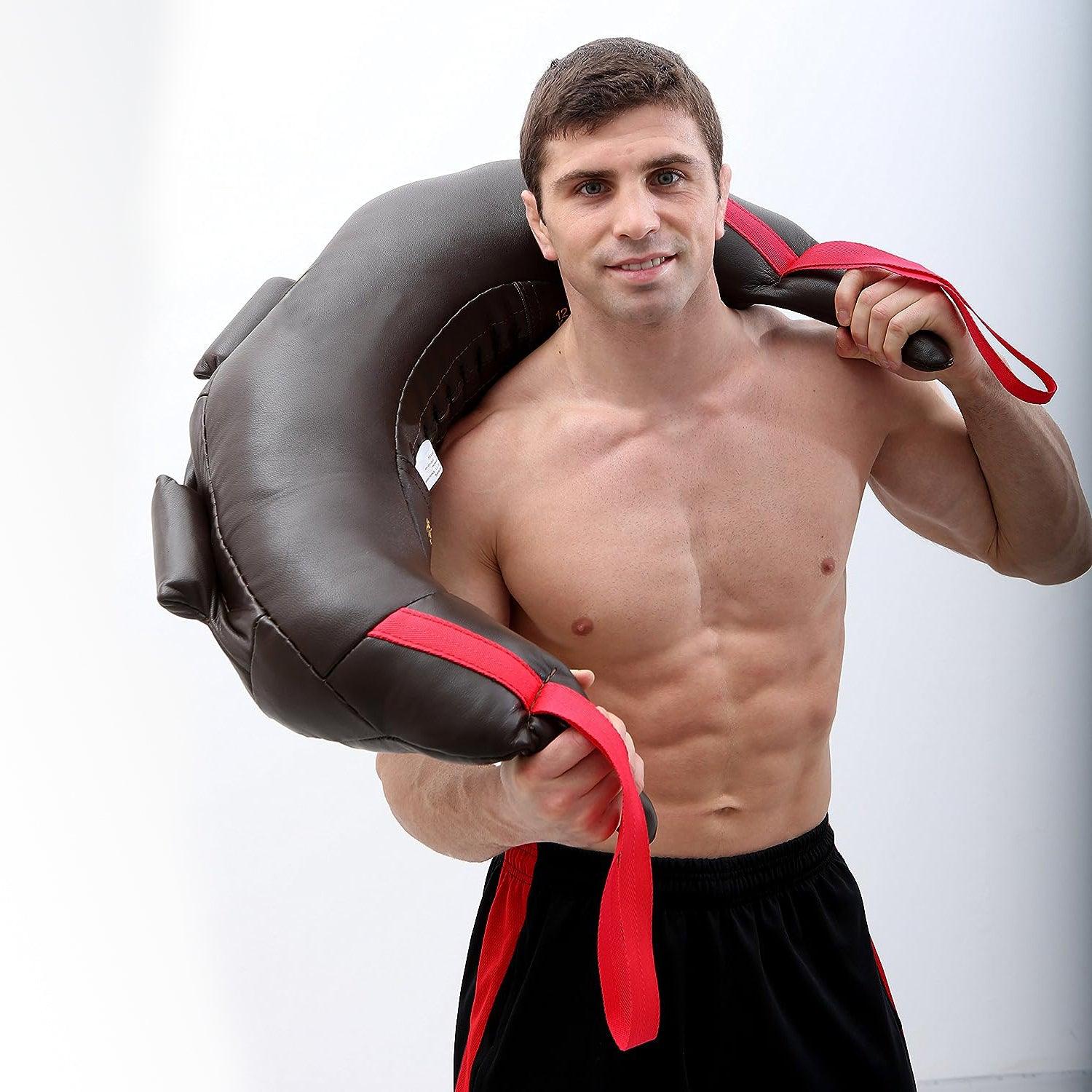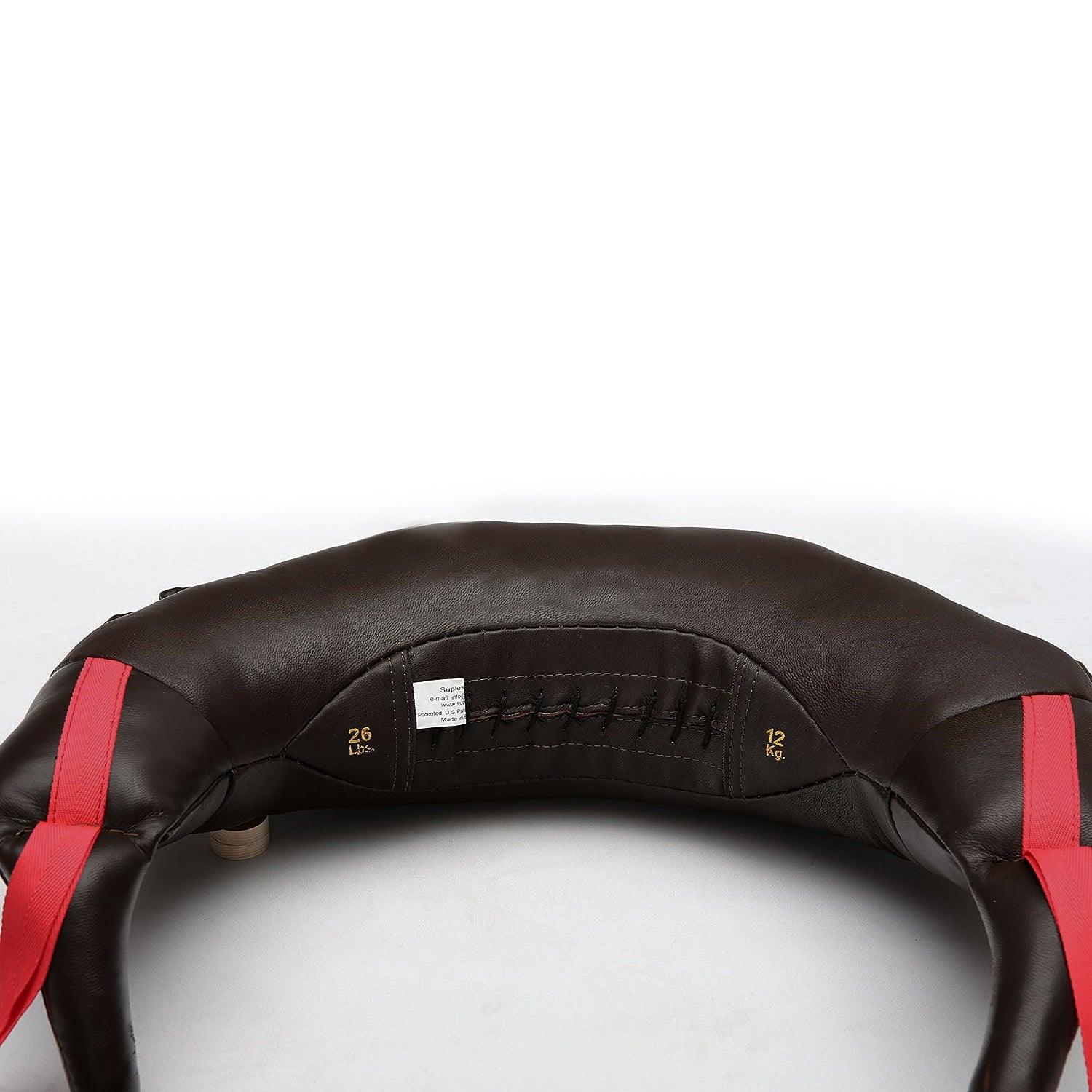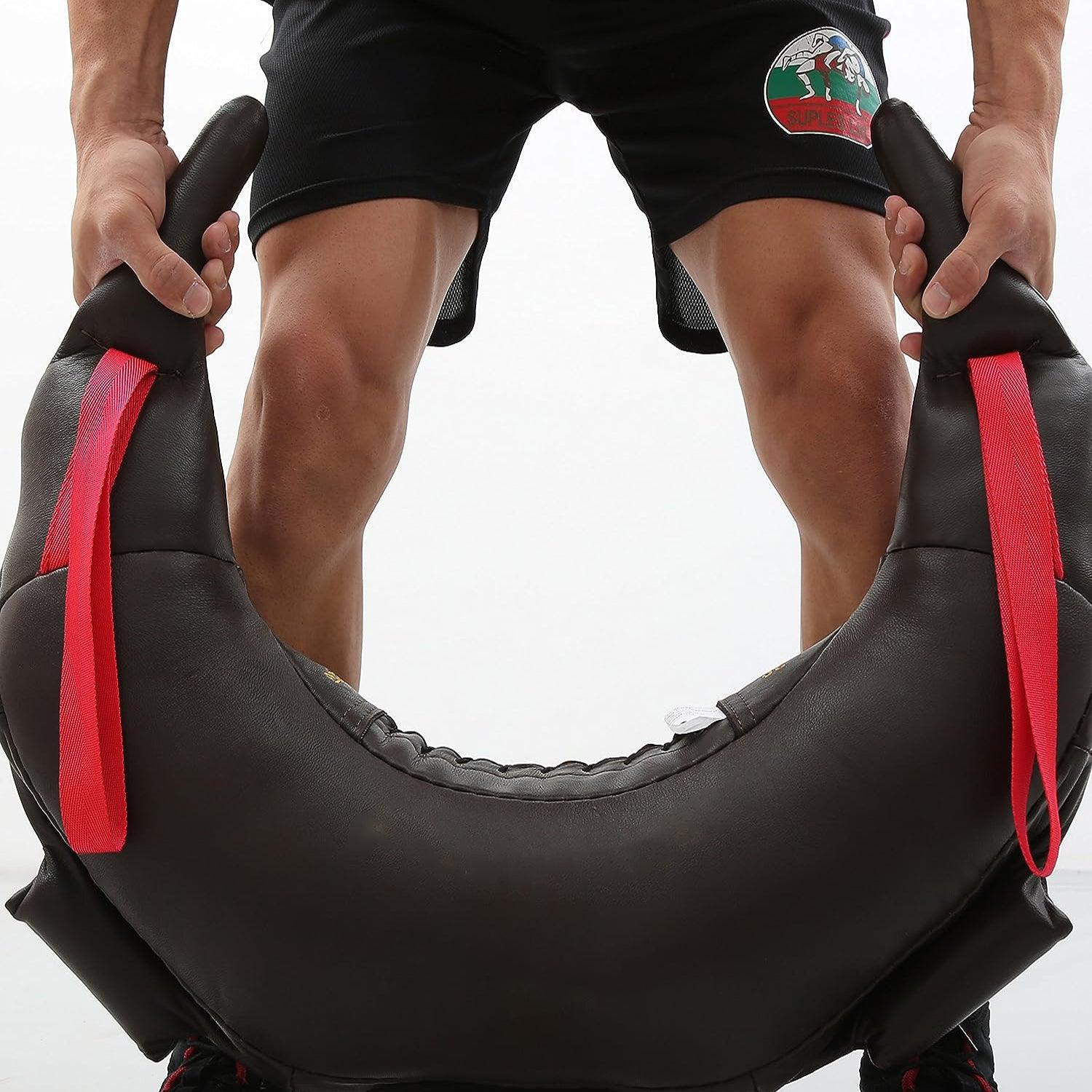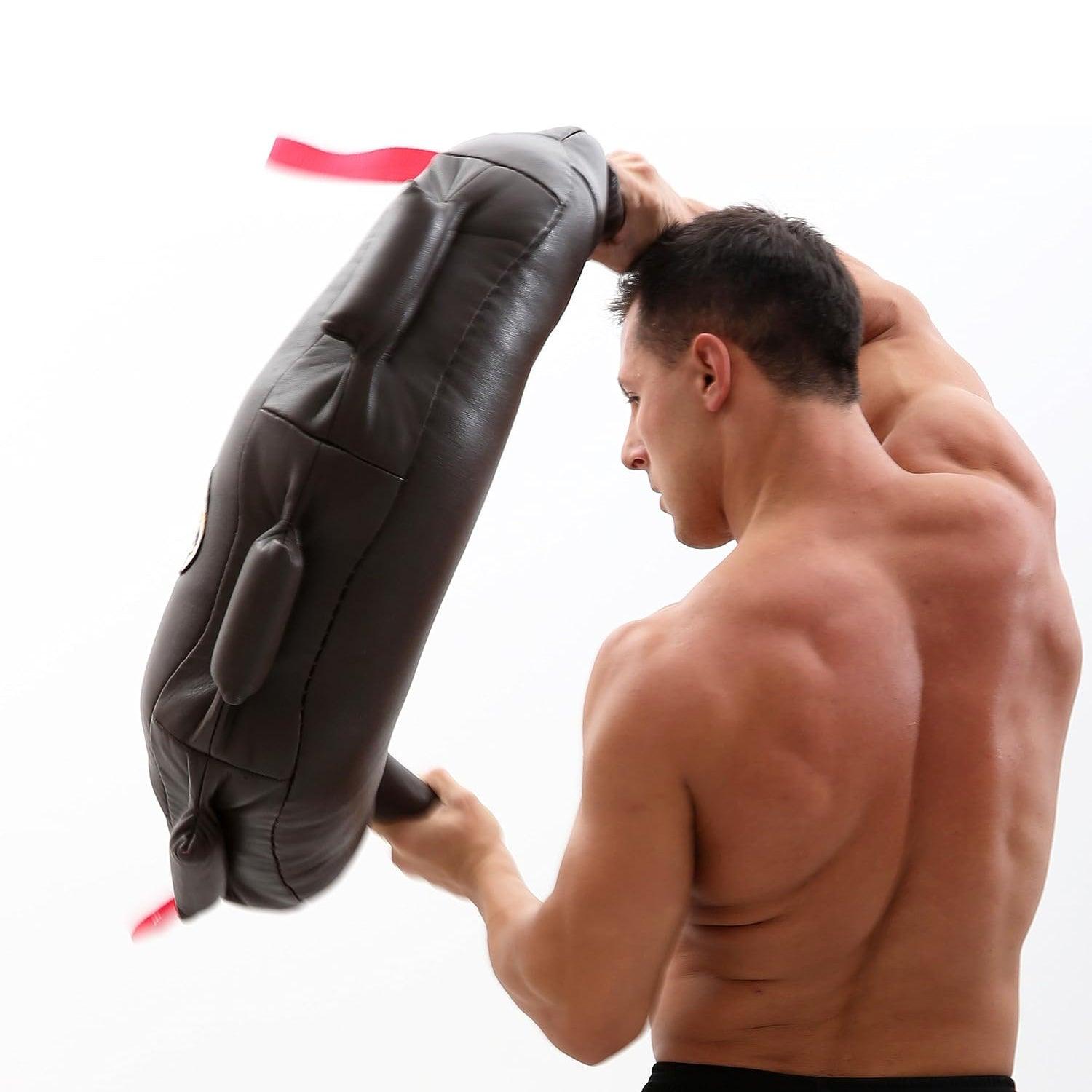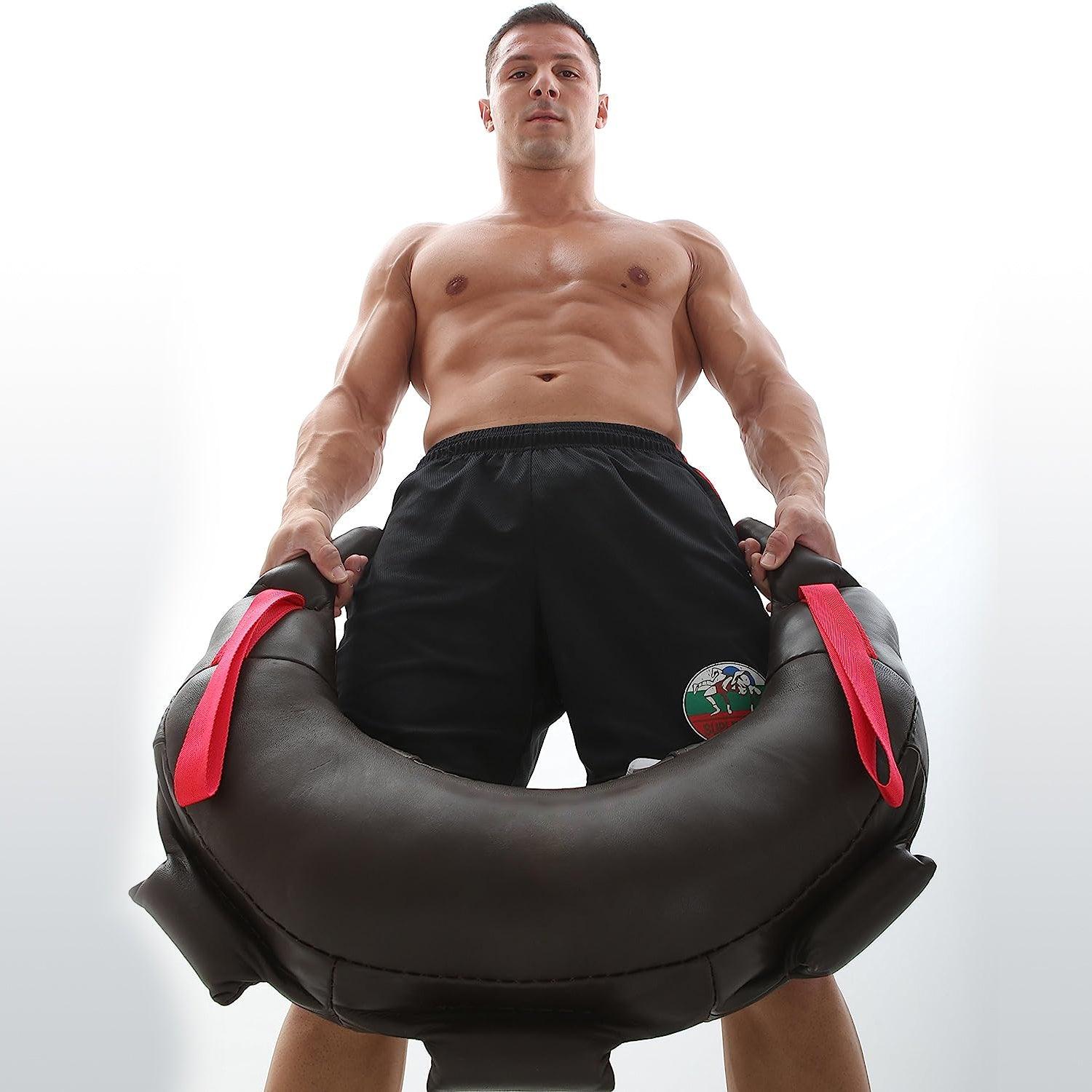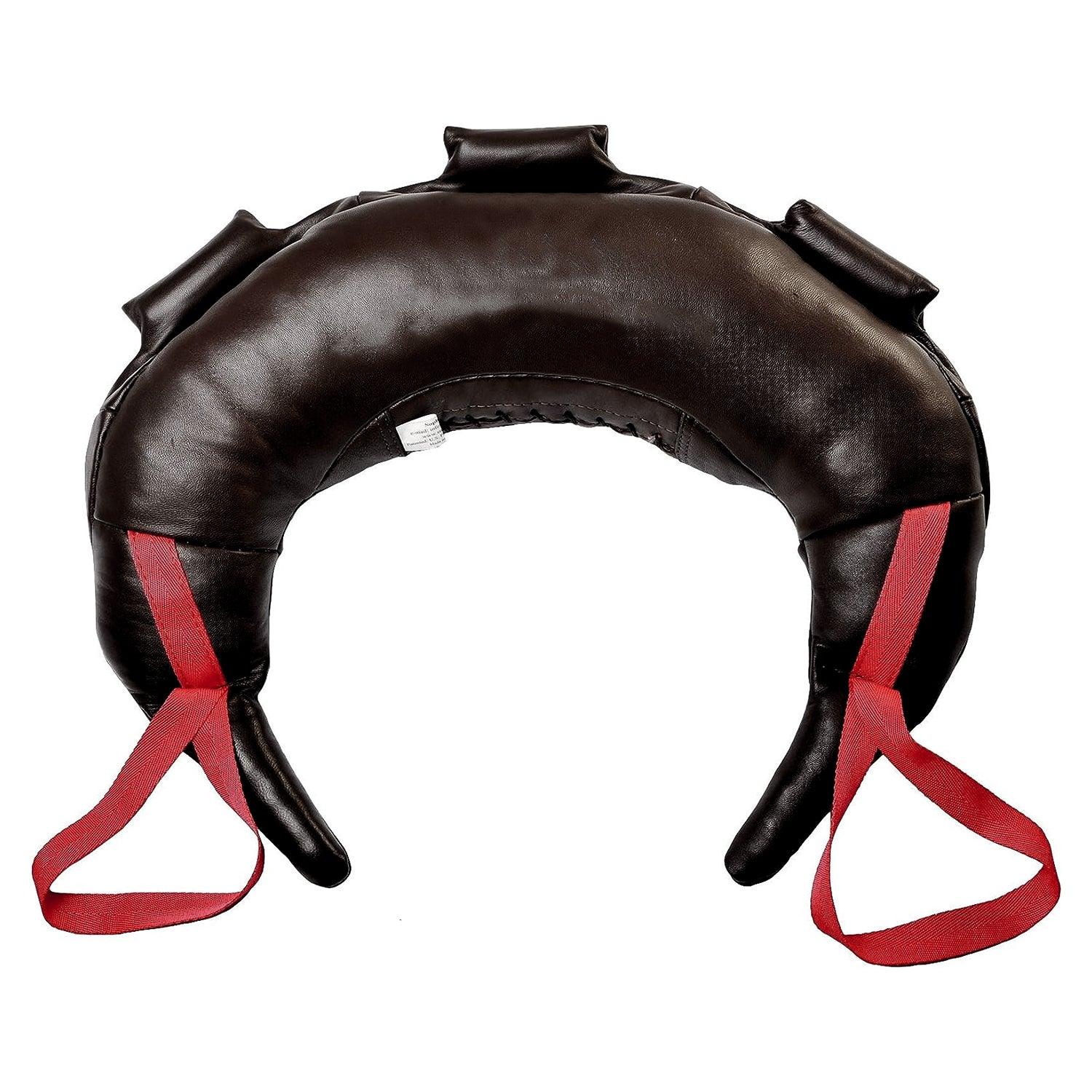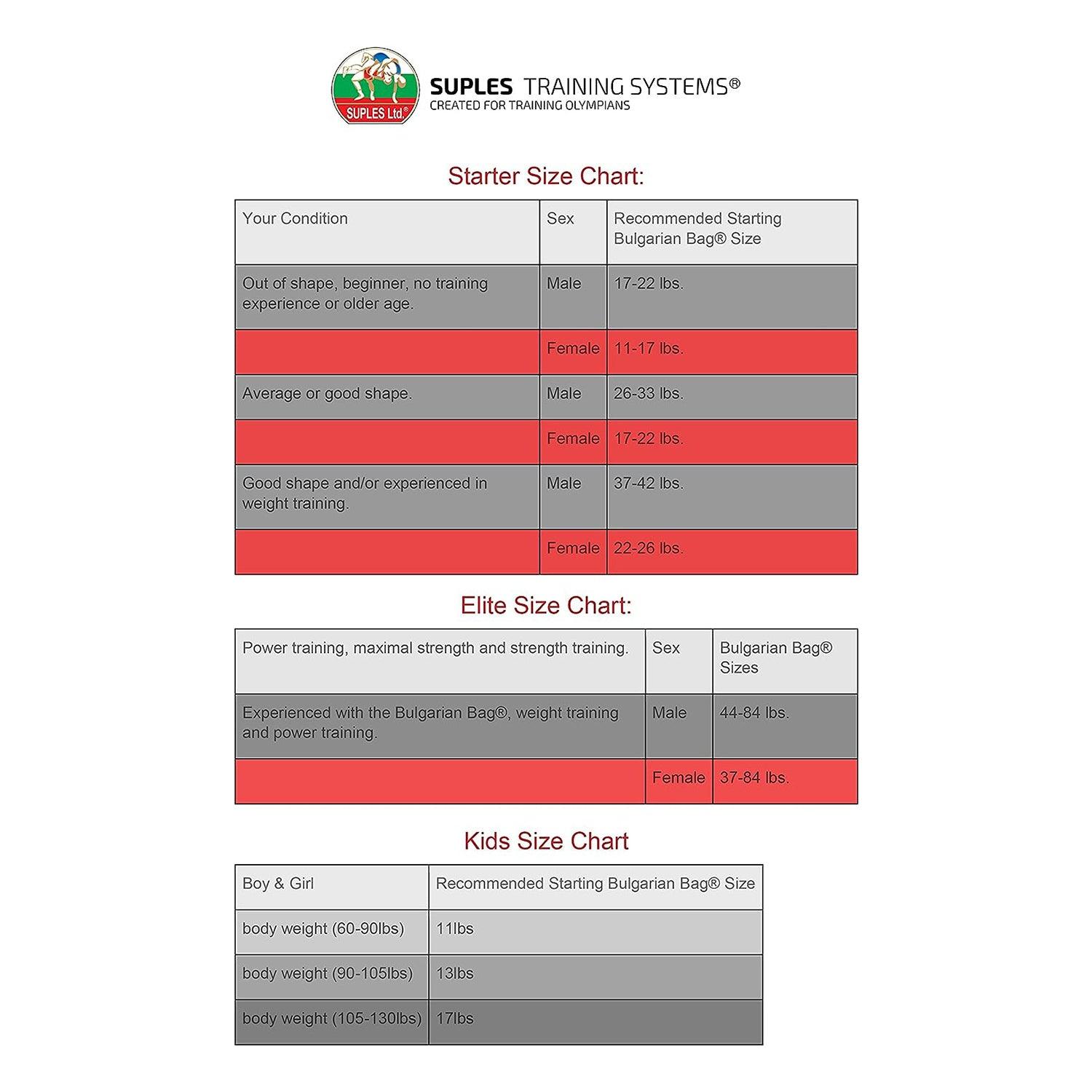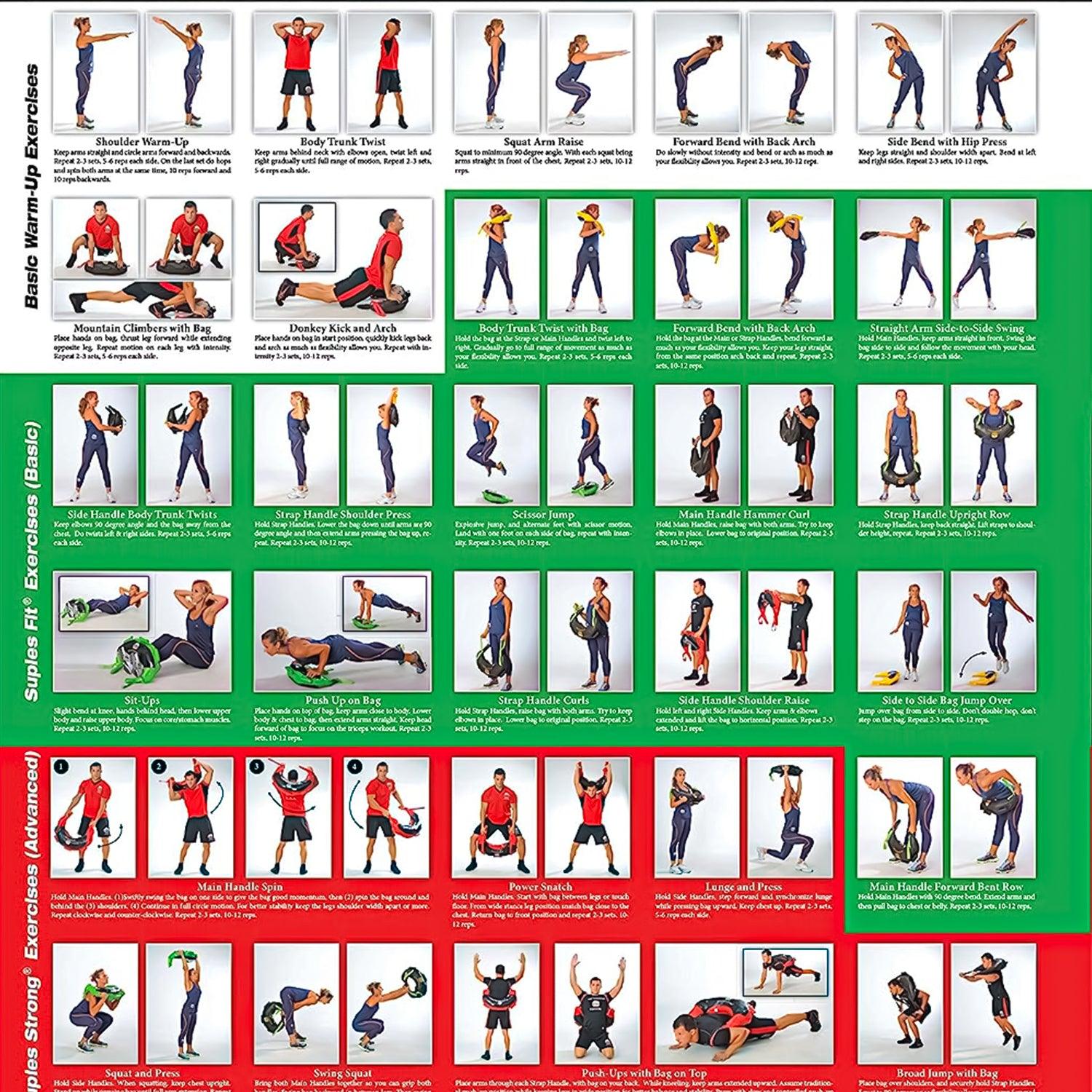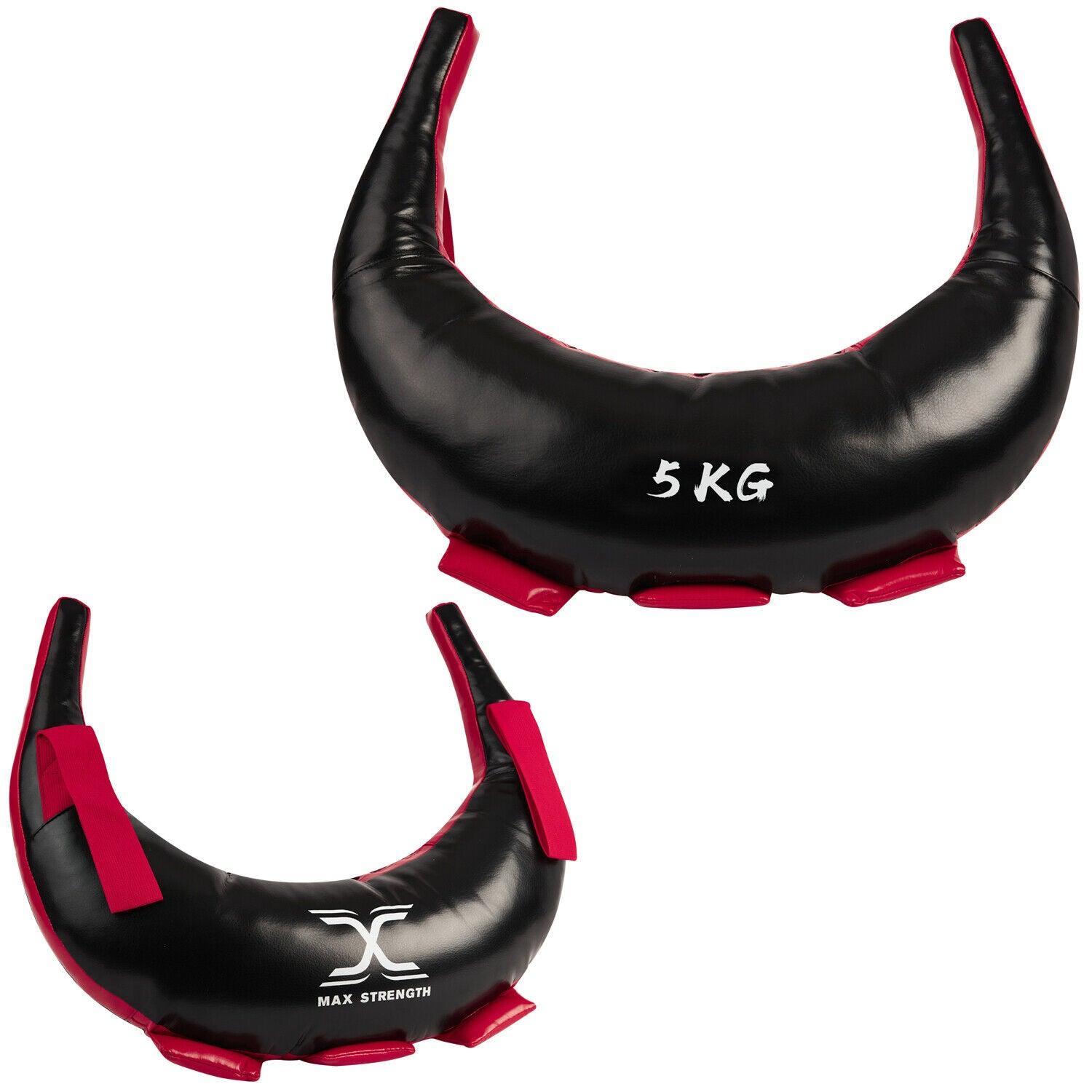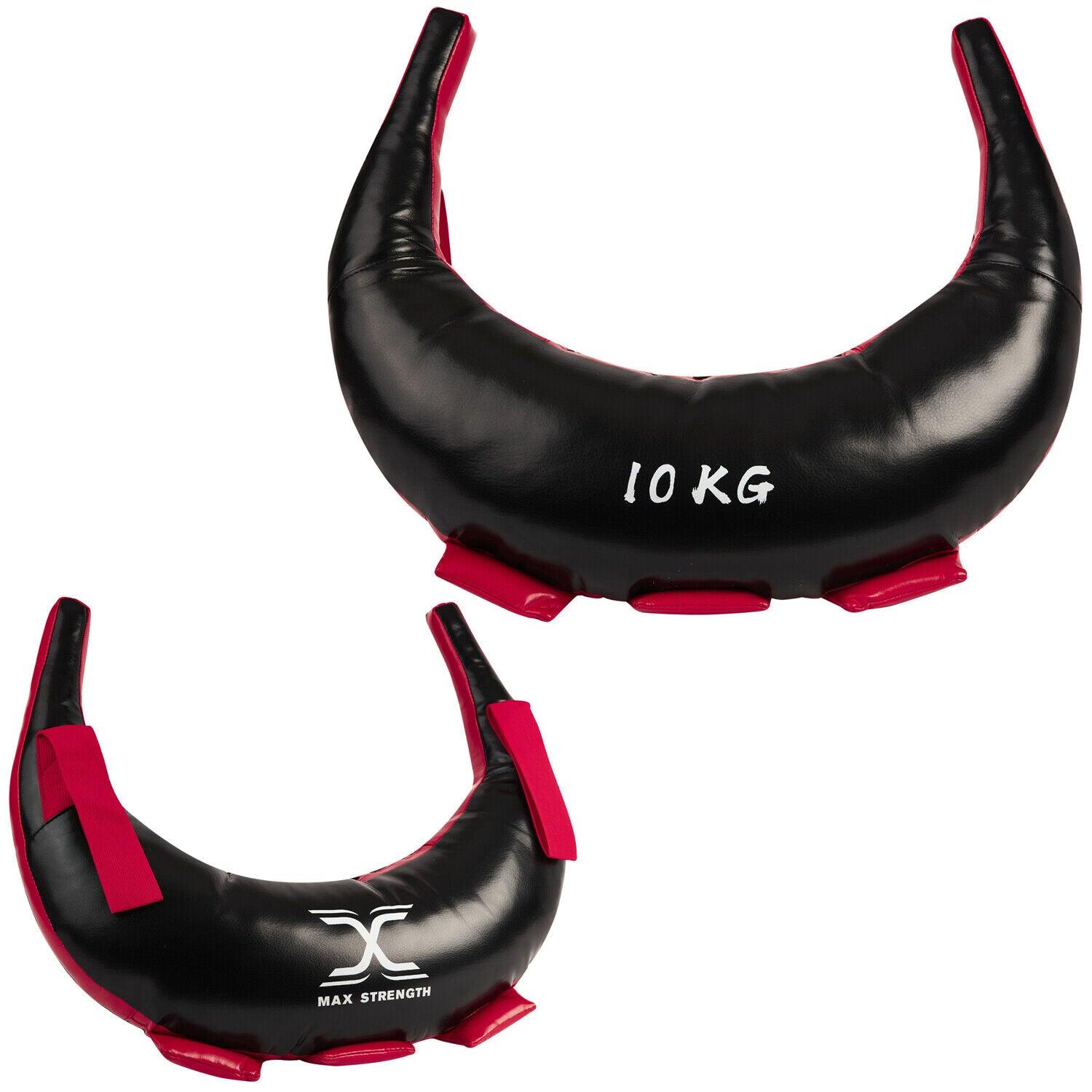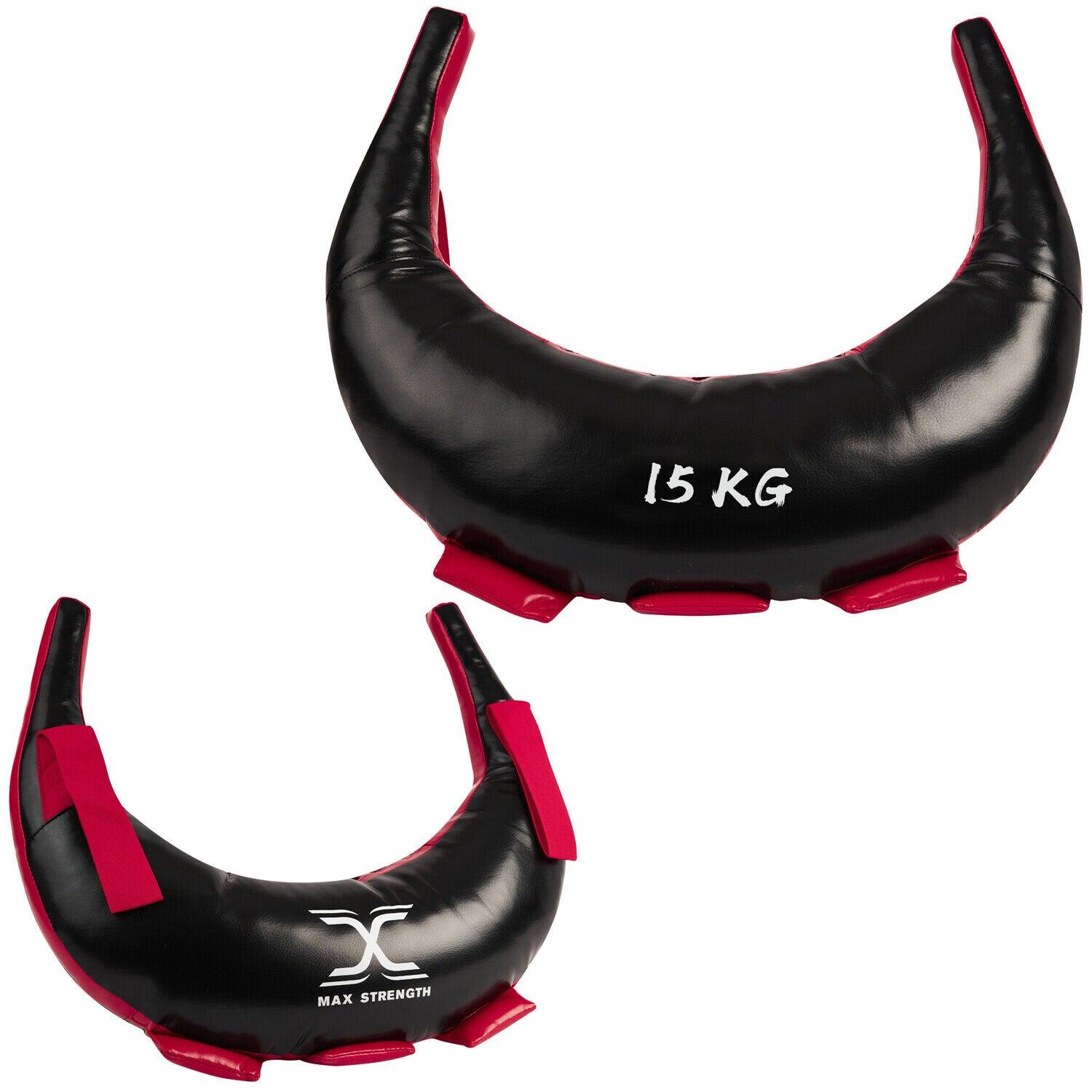 Bulgarian Bag UK - Bulgarian Weighted Bag Training Handles Gym Weight Lifting Crossfit

About Bulgarian Bag UK
Bulgarian Backpack:
Our Bulgarian bag uk is a multipurpose piece of functional training gear that may be used for more than just wrestling. The unusual shape and material of the Max Strength Bulgarian bag allow for complete movement in all directions. This Bulgarian bag contains 5kg, 10kg, and 15kg of loaded sand.
Flexible Bulgarian Bag:
Our exercise bag is made to allow for rotational movement as well as linear movements in the frontal and sagittal planes, which are good for core stability and strength. It gives athletes who need a lot of power extra strength and endurance.
Bulgarian Bag is a Great Workout Tool: 
Bulgarian Bag was created for a different exerciser, and our Bulgarian bag supports excellent movement skills through its wide range of exercises and movements, including everything that can be done with a dumbbell, barbell, and kettlebell, as well as different functional changes that cannot be done with any other modality.
With 2 Grip at Ends and Exterior Leather:
The leather material cover of Max Strength Bulgarian bags makes them strong and long-lasting. It includes two straps at the end, allowing you to simply and comfortably carry out a variety of exercises.
Description:
5kg, 10kg, and 15kg Max Strength Bulgarian Weighted Bag
We want our customers to pay just for the best when it comes to their happiness. Because of this, we only use products and professionals of the highest caliber, which are guaranteed to meet or exceed your high standards
Why should you purchase this item?
With no other training apparatus, the Max Strength Bulgarian bag encourages effective overload in rotating movement patterns. Additionally, it enables a full-body workout that concentrates on power, strength, aerobic endurance, cardiovascular fitness, and high caloric expenditure for weight loss.
The Fantastic Qualities of This Bulgarian Bag Included - 
a sturdy and high-quality Bulgarian bag.

Leather is used in the production of exterior materials.

It comes with two straps at the end for easy exercise performance.

long-lasting and resilient.

Colors offered: red and black

Weights: 5 kg, 10 kg, and 15 kg
Bag Circumference: 57cm
Bag Diameter: 28cm
Distance between grips: 92cm
Grips Length: 17cm
Straps Length: 17cm
Straps Width: 5cm


Be Maskura Fit
Our Happy Hoopers
30 Minutes Daily Fun Workout
The smart hula hoop counts your burned calories, tracks how long you work out, and records other vital information.
Easy Installation Process
Our Smart Weighted Hula Hoop has a carefully planned design with 27 knots placed in hoop's circumference.
27 Detachable Knots
Our Smart Weighted Hula Hoop has a carefully planned design with 27 knots placed in hoop's circumference.
Let customers speak for us
Great workout bag
This product is well-made, has a strong build, and is convenient to store and use. It's a fantastic complement to my exercise schedule.
Shark Shaver Pro - Platinum Electric Skull Shaver For Head & Face
Best Electric Men's Shaver