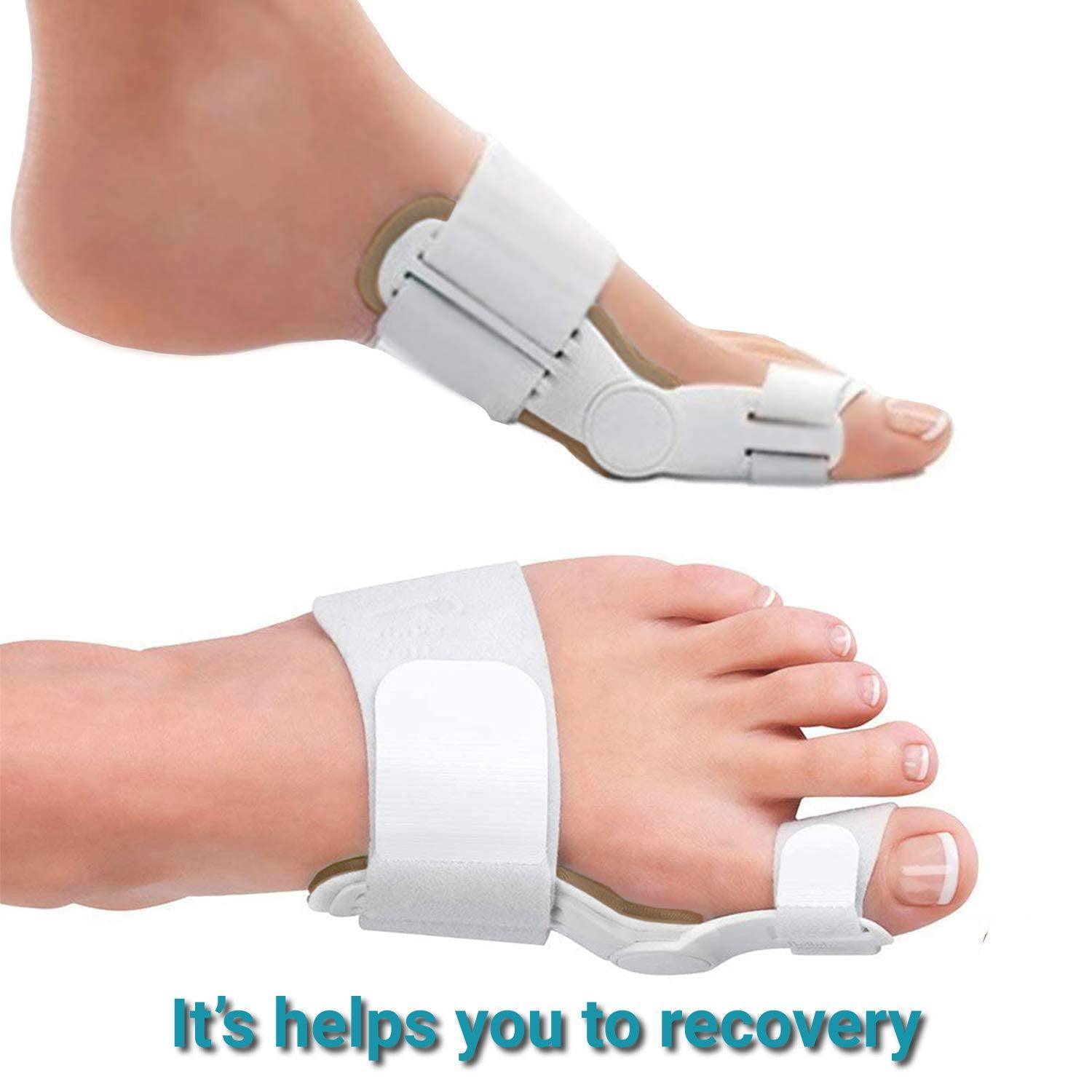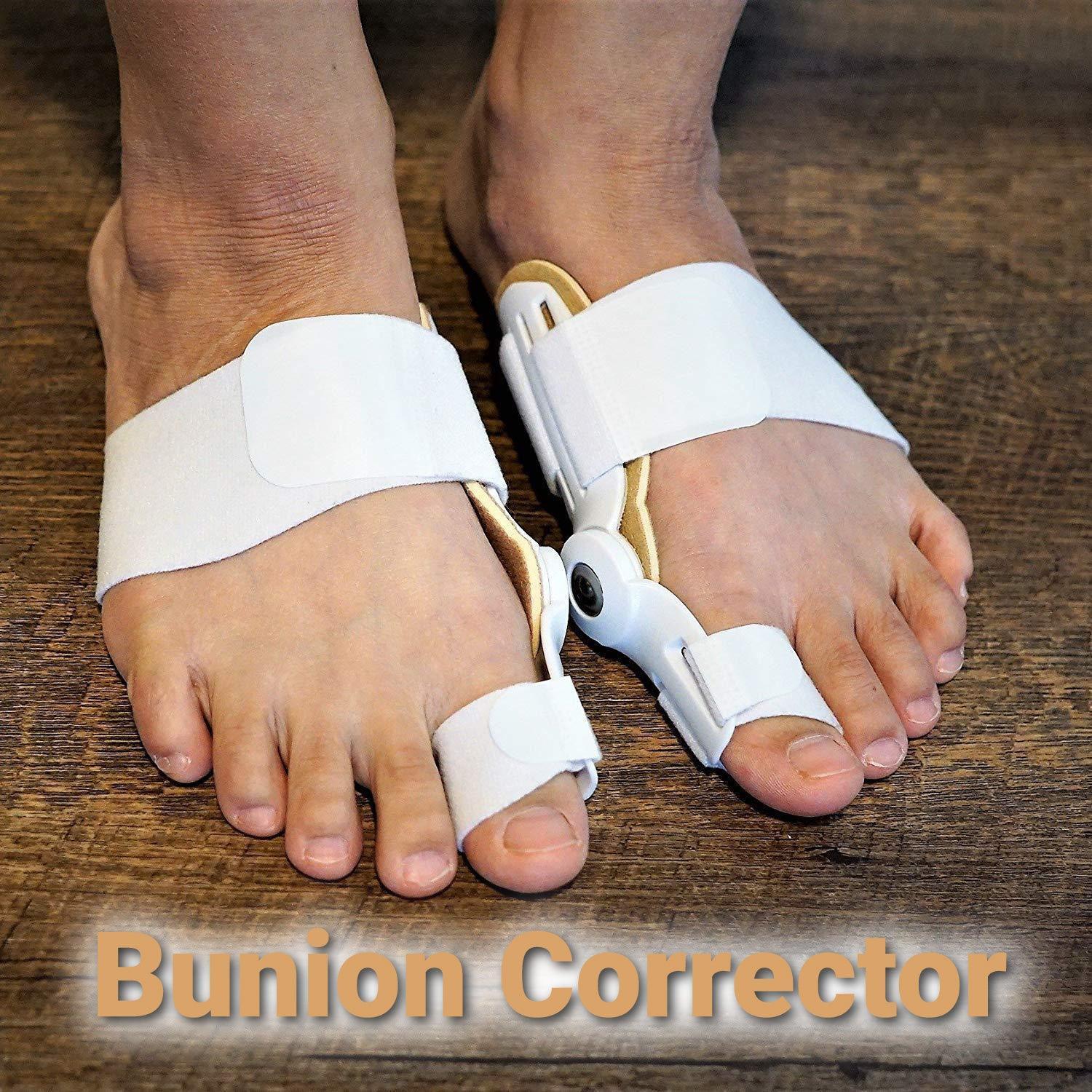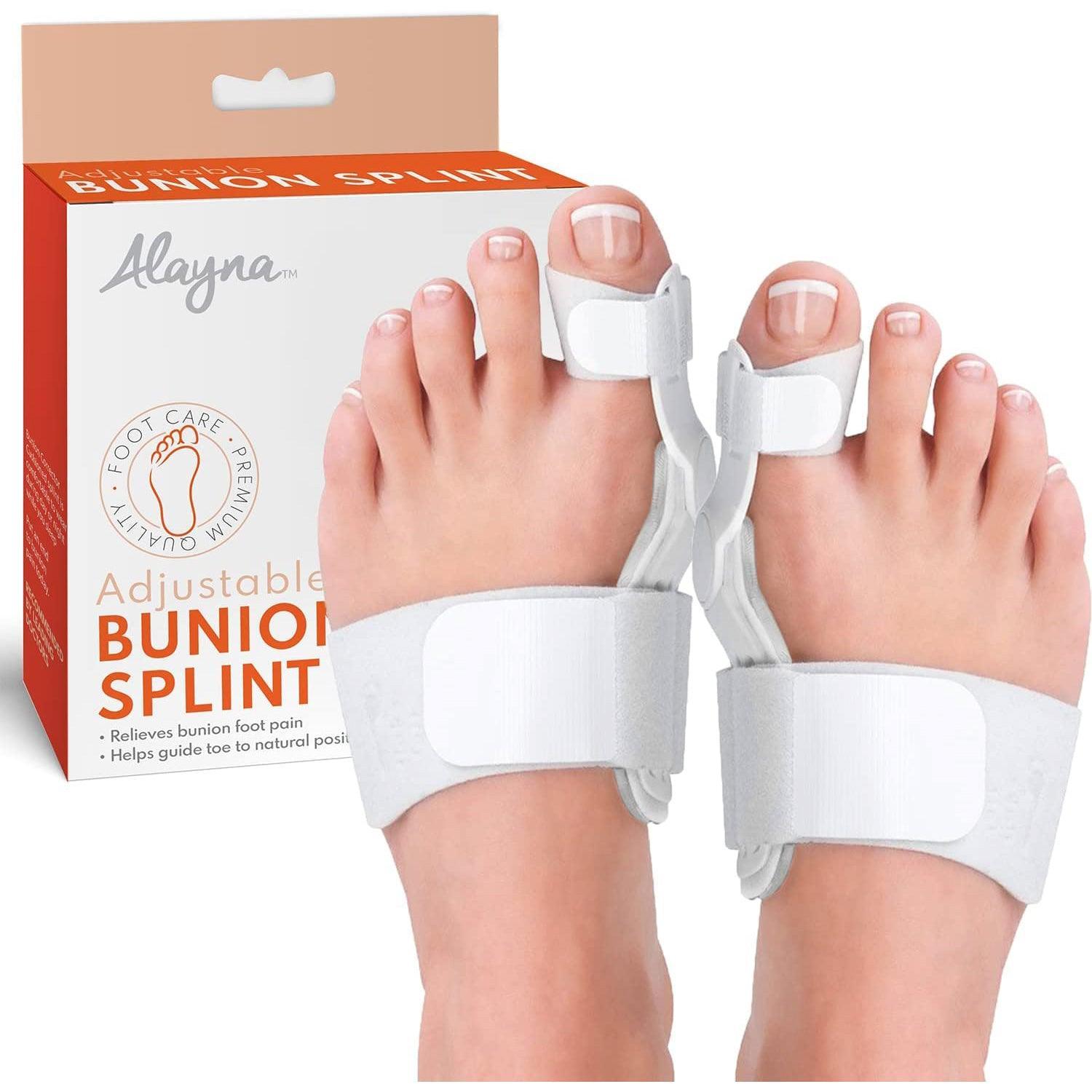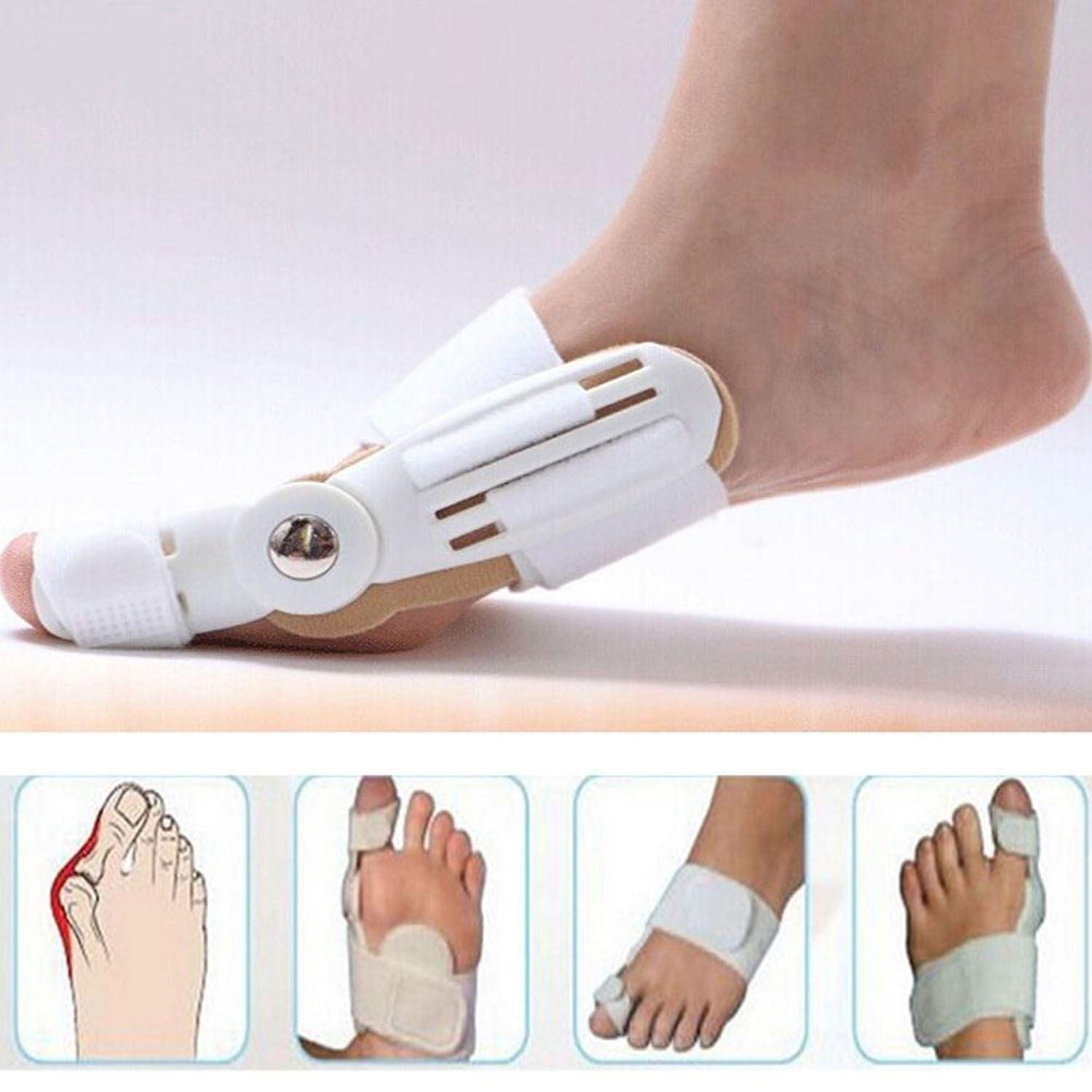 Bunion Corrector Toe Straightener Set - Toe Bunion Corrector Straightener Support Strap Orthopedic Uk Seller

Bunion Corrector Toe Straightener Set
We are bringing you the best Bunion Corrector Toe Straightener Set. 1 Piece 100% effective and useful bunion corrector.
The Features of the Product:
The bunion night splint's adjustable fibula band ensures that it fits both your right and left foot comfortably.
It uses a three-point pressure method to reduce hallux valgus deformity and restore natural alignment to the big toes.
At night, it relieves big toe pain and relaxes your sore feet; the next day, it straightens your toes.
It's simple to put on, it covers the big toes, and it's easy to adjust the fibula bands and secure them.
While sleeping, this is a convenient and effective way to arch and keep the toes straight.
Osteoarthritis, stiff bones and tissue, and joint disorders can all benefit from this product.
This can give you day and night long-lasting support.
This product has one size and it fits all sizes.
Custom-designed, pliable aluminum support sewed into the side of the splint allows you to adjust the degree of resistance to meet your demands.
This item relieves pain instantly.
There's no need to be concerned about quality issues anymore. Ensure quality for six months. Allows for excellent toe correction and bunion therapy by reducing the discomfort, pressure, and inflammation caused by bunions, hallux valgus, and crooked hammertoes.
Use Guide of Bunion Corrector Toe Straightener Set:
Our bunion-relief guide isn't complete without this brace. Designed to provide you with exercises to help you realign your bunion and relieve pain.
This Can Be Used On:
Valgus Hallux
Toes Crooked
Hammertoe
Calluses Metatarsalgia
Bunion 
You May Check It out: Breathable Wrist Support Splint  
Item Color: White
Made of: Crotons, Plastics (High quality)
Size: One Size
Type: Toe Corrector
Body Area: Foot, Toe, Feet
Intended Use: Bunions
Features: Adjustable
Department: Unisex

By Maskura
Be Maskura Fit
Our Happy Hoopers
30 Minutes Daily Fun Workout
The smart hula hoop counts your burned calories, tracks how long you work out, and records other vital information.
Easy Installation Process
Our Smart Weighted Hula Hoop has a carefully planned design with 27 knots placed in hoop's circumference.
27 Detachable Knots
Our Smart Weighted Hula Hoop has a carefully planned design with 27 knots placed in hoop's circumference.
Let customers speak for us
Brilliant
I wear the bunion toe correctors at night and they are brilliant , really comfy and best of all they are helping my toes. I wish I had known about them ages ago. Thank you.
bought it
I loved the packaging. Handled with care. using it. hope to see a great result in weeks.
Comfortable and simple to use
I adore how simple this bunion corrector kit is to use. The toe straightener is soft and doesn't hurt, and the support strap is flexible and fits my foot perfectly. I use it every night, and my bunions have significantly improved.
Finally got some relief from my bunions!
I've battled bunions for years and have tried a ton of treatments. However, this set of bunion corrector toe straighteners has completely changed my life. I feel less pain and discomfort thanks to the toe straightener and orthopedic support strap.
Relieves the bunion swelling pain I encounter on a night. To date I have managed two hours max before the bunions hurt. They do help to alleviate the pain, but am yet to see any visual improvements to the bunions. Hopefully with continued use they will prevent the bunions from getting bigger in the future.
Shark Shaver Pro - Platinum Electric Skull Shaver For Head & Face
Best Electric Men's Shaver