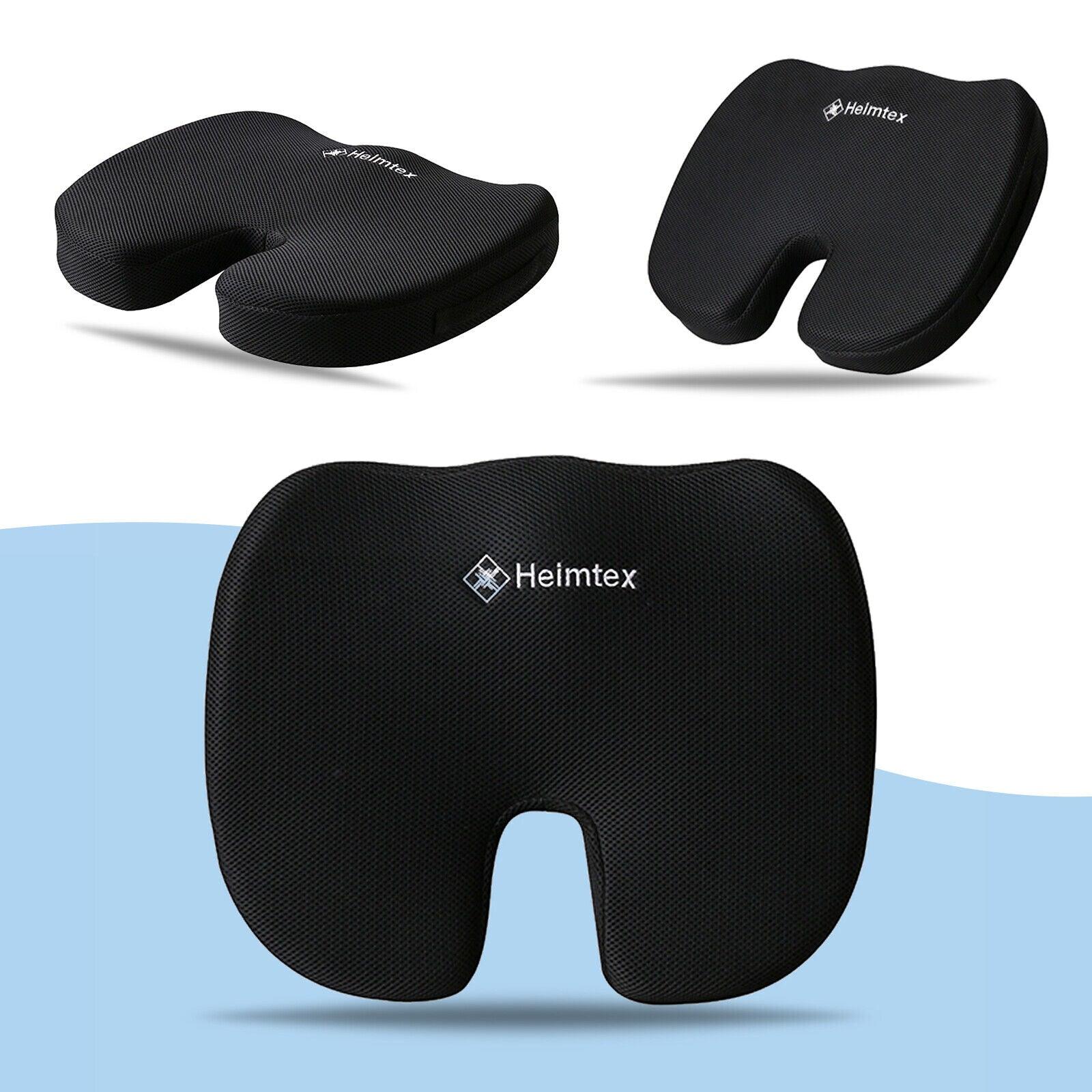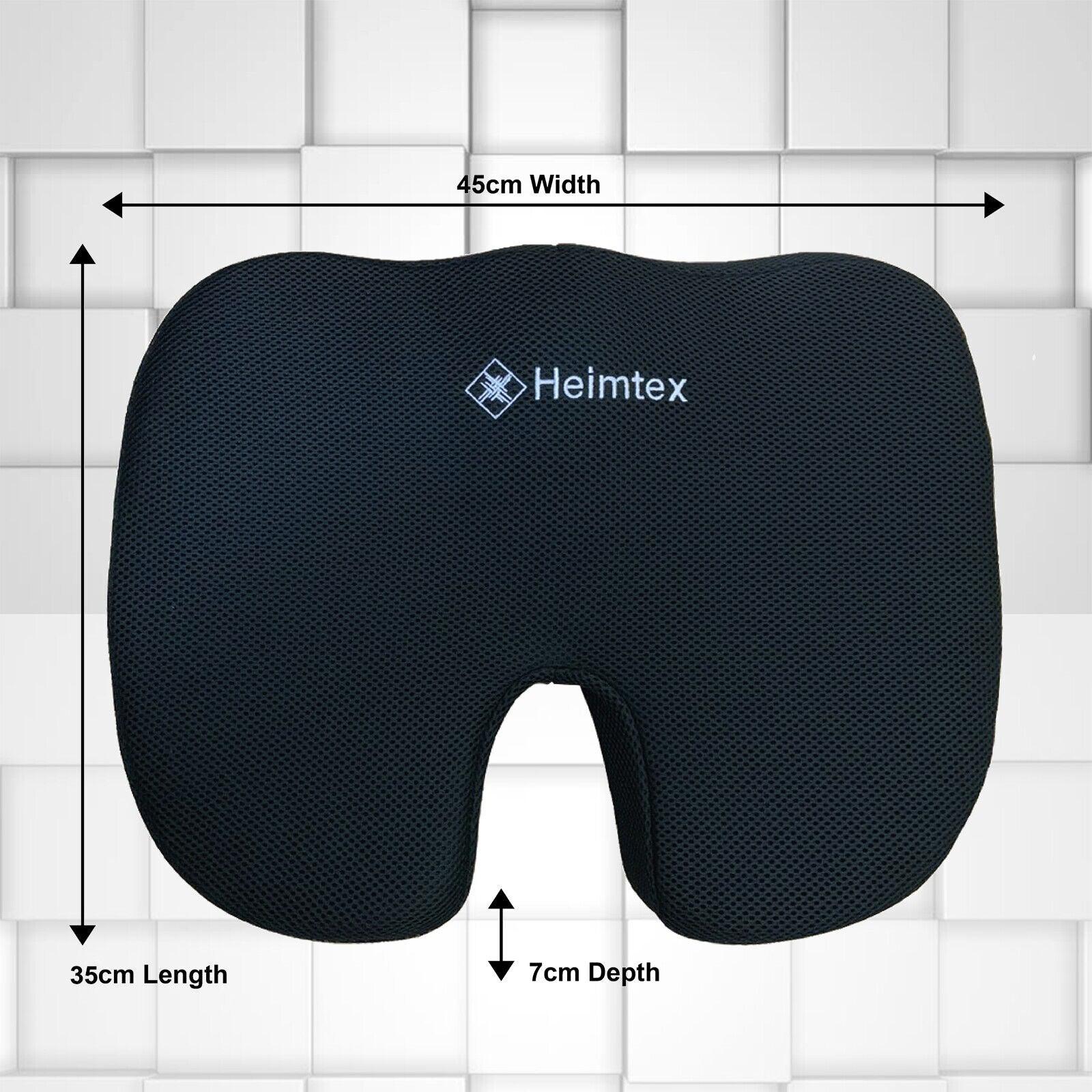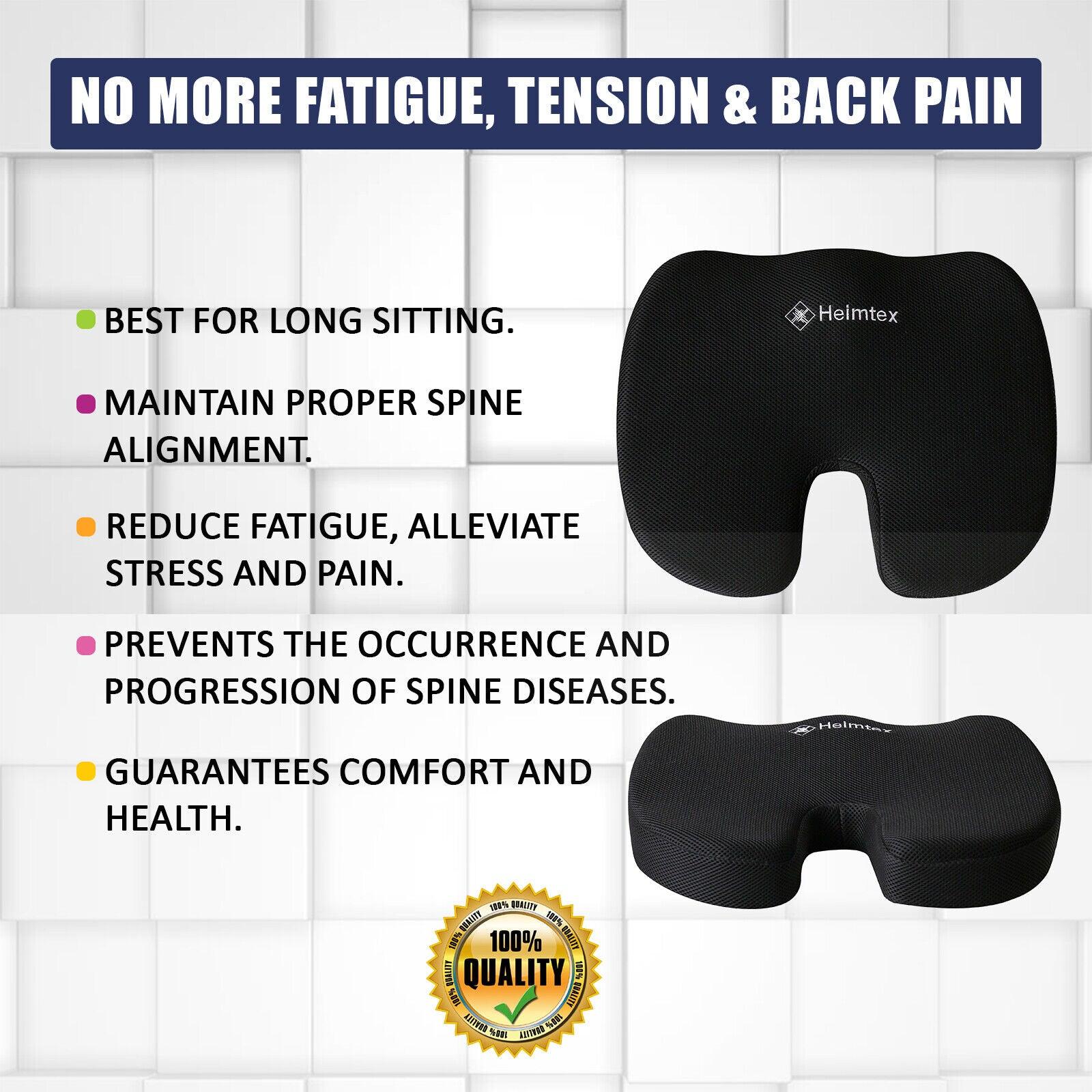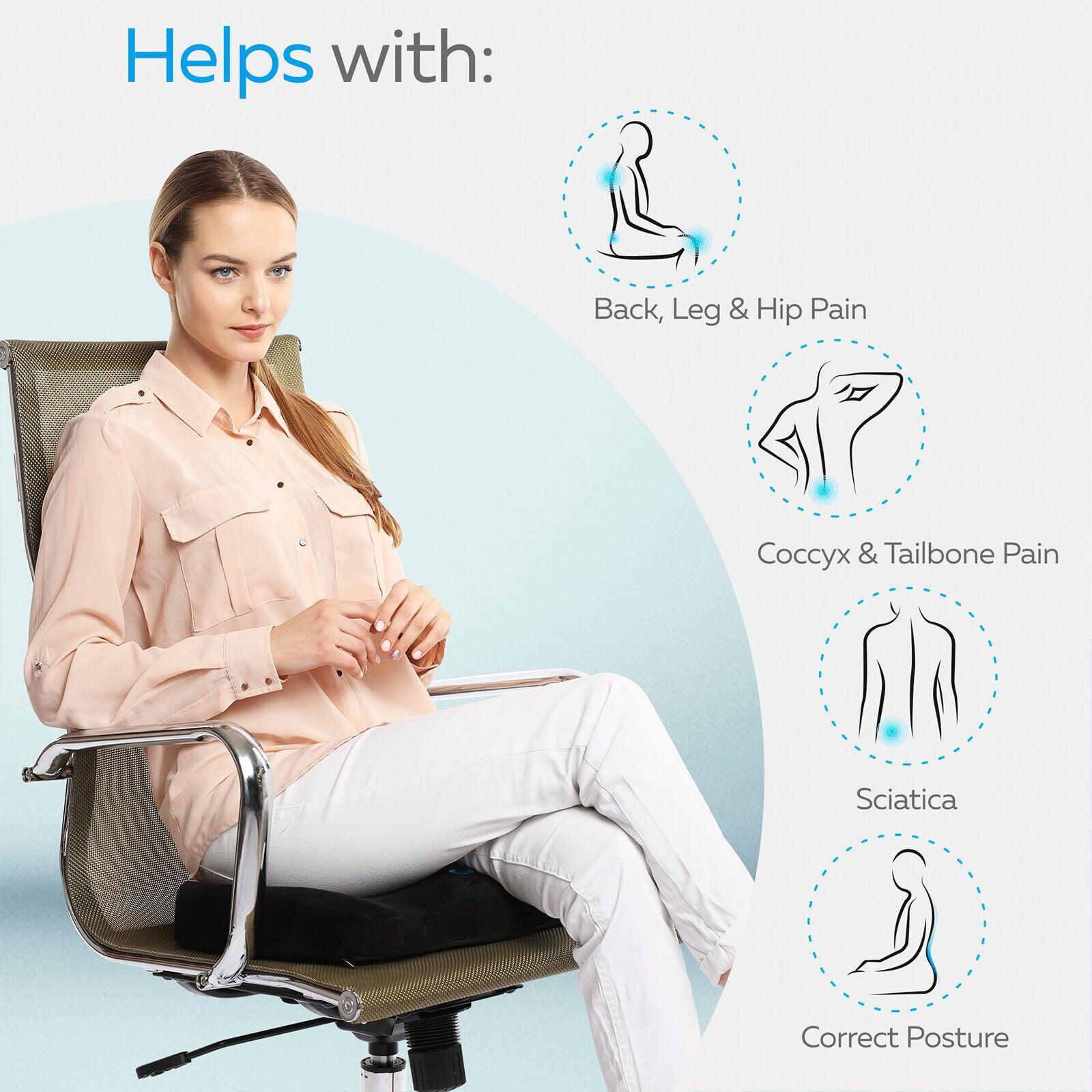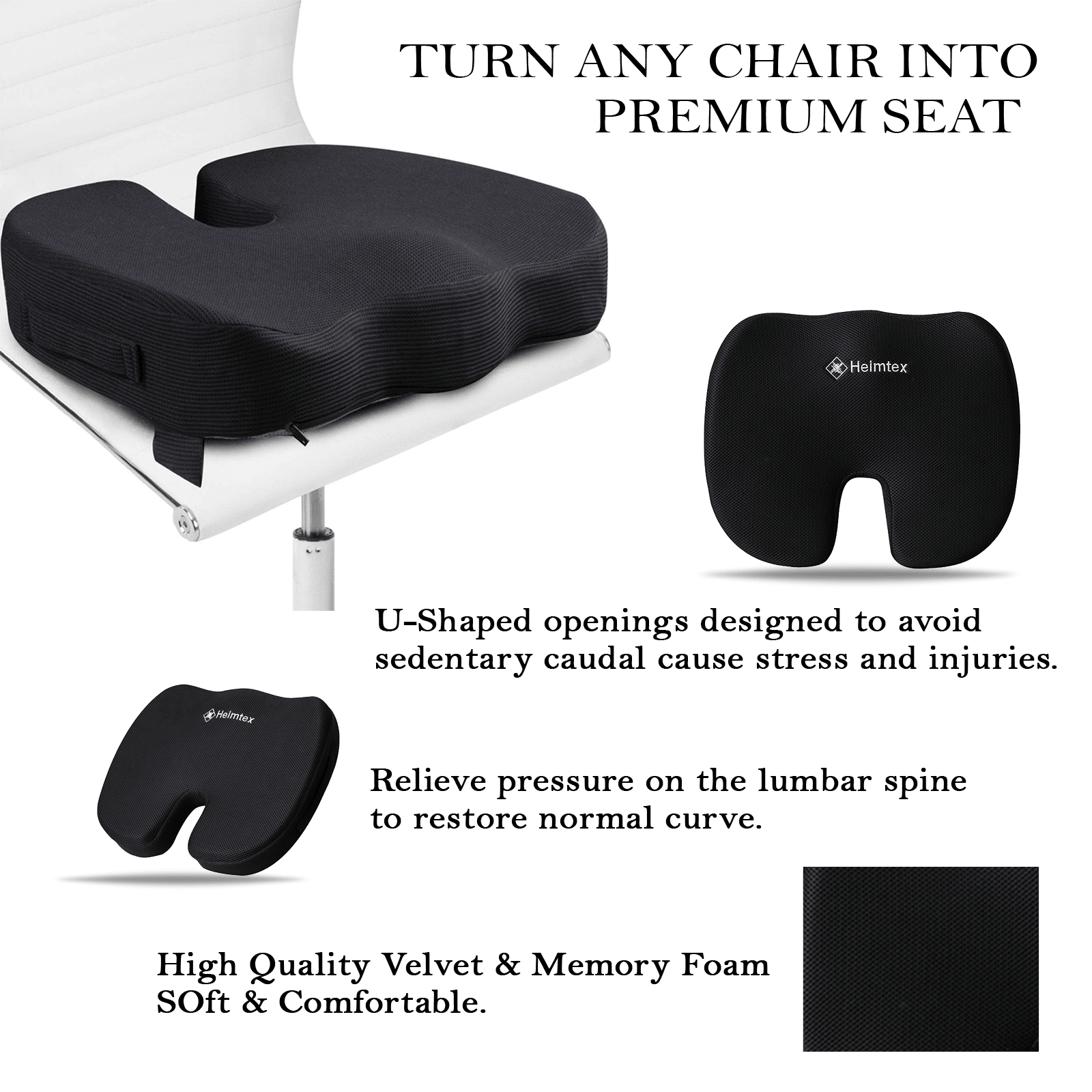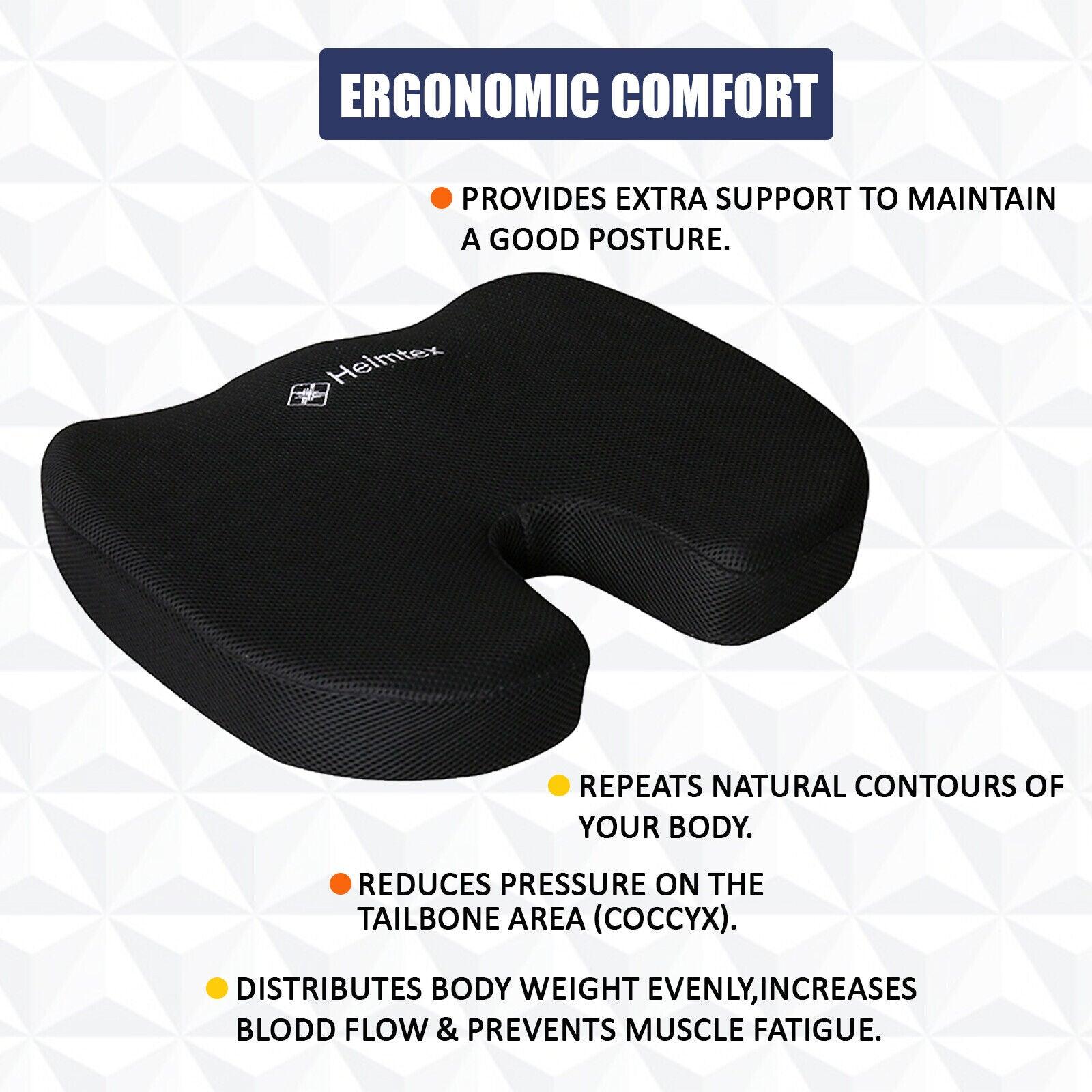 Comfort Chair Cushions - Seat Pillow Back Pain Relief Memory Foam Office Chair

About Comfort Chair Cushions
Premium Memory Foam:
Our comfort chair cushions are ergonomically designed with a hollow "U" shape to provide excellent comfort, effectively support the coccyx, and reduce hip pressure from prolonged sitting. It is constructed of 100% pure memory foam, is soft and firm, and uses your body heat to adjust to your contours.
Make Every Chair Comfortable:
The majority of chairs easily accommodate this orthopedic seat cushion. Bring it with you any place you must sit for an extended period of time, including your automobile, airplane, train, workplace, or office. It is easy to carry because of the side handles. Excellent for office workers, road trippers, and expectant mothers.
Convenience:
The butt pillow stays put even when you move around on the seat thanks to the non-slip rubber bottom. To clean the machine-washable, breathable cover, take off the cover and toss it in the washing machine. Integrated handle for simple transport.
Healthy & Durable Memory Foam:
This seat cushion is constructed of superior quality, additive-free memory foam that is 100% pure and natural. Although the memory foam is firm enough to never go flat, it is supple enough to mold to each distinct body shape. The cushion is also environmentally friendly, making it a sustainable option for your comfort needs while driving.
Material Safety:
The seat cushion's entire composition has been determined to be additive-free, safe, and secure for human health. This seat cushion's quality memory foam can be used to give height to any seat and quickly rebounds and returns to its original shape after each usage.
You May Check It Out: Lower Back Support for Car Seat
Size:
45 cm x 35 cm / 7 cm Depth

Material:
100% Memory Foam

Package Included:
1 x Cushion

Care Instructions:
Machine Washable

Be Maskura Fit
Our Happy Hoopers
30 Minutes Daily Fun Workout
The smart hula hoop counts your burned calories, tracks how long you work out, and records other vital information.
Easy Installation Process
Our Smart Weighted Hula Hoop has a carefully planned design with 27 knots placed in hoop's circumference.
27 Detachable Knots
Our Smart Weighted Hula Hoop has a carefully planned design with 27 knots placed in hoop's circumference.
Let customers speak for us
Immediately made a difference!
I noticed immediate relief in both my lumbar and upper back! I like how you can increase the firmness by adjusting the straps. And the product handbook included with the cushion is fantastic! Clearly defined and specifies that regardless of the reason, if there are "Any" concerns, the company stands by their product and will do all possible to assist you. If the cushion holds, I don't think I'll need to contact them.its quality for a very long time to come! Excellent product that comes highly recommended!
Really good cushion
I use my computer a lot and create art. My right hip began to pinch as a result of my mouse hand dependence throughout the day. I was unable to sit still for very long because of the severe pinch that locked up my leg.
Shark Shaver Pro - Platinum Electric Skull Shaver For Head & Face
Best Electric Men's Shaver