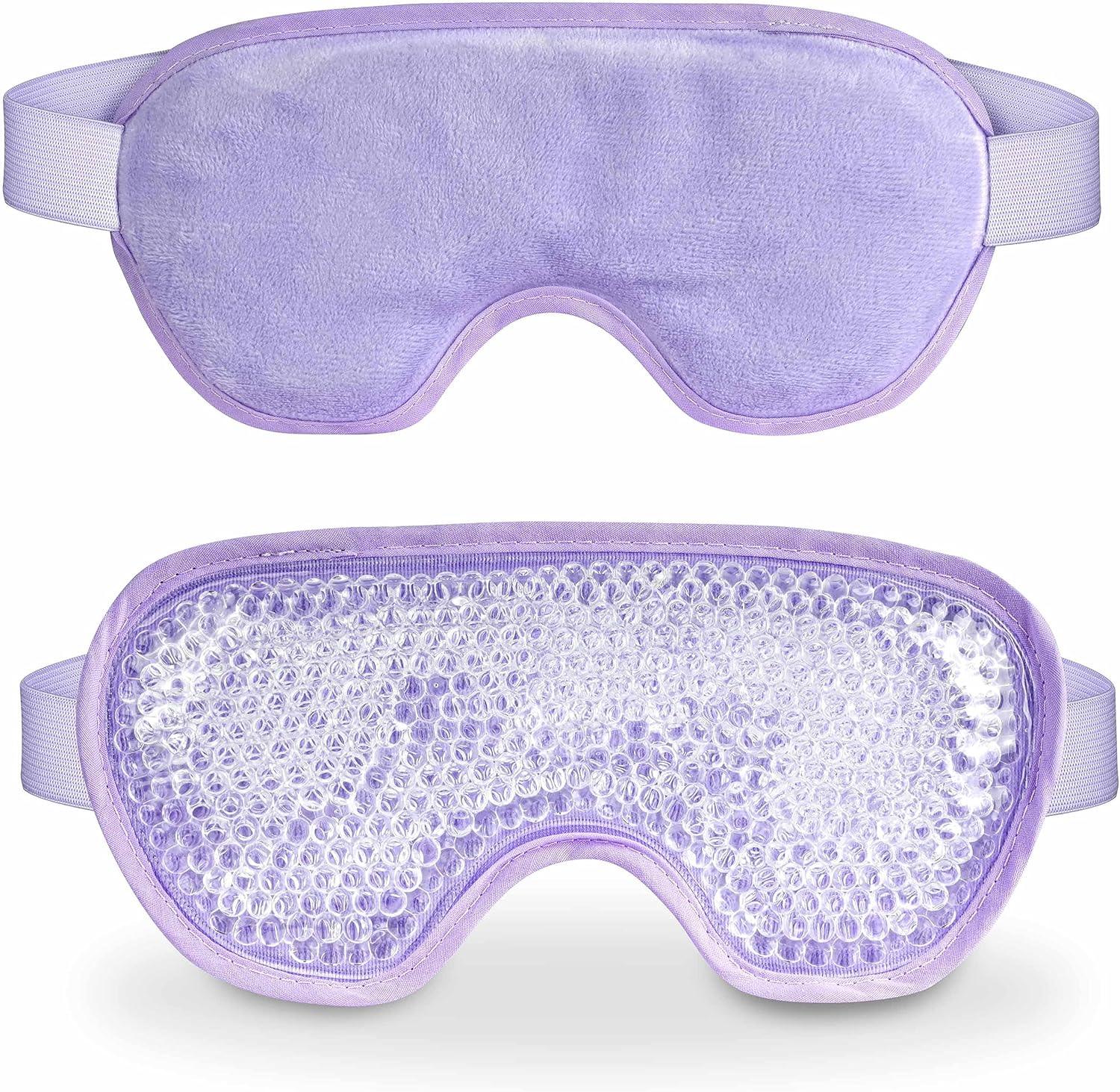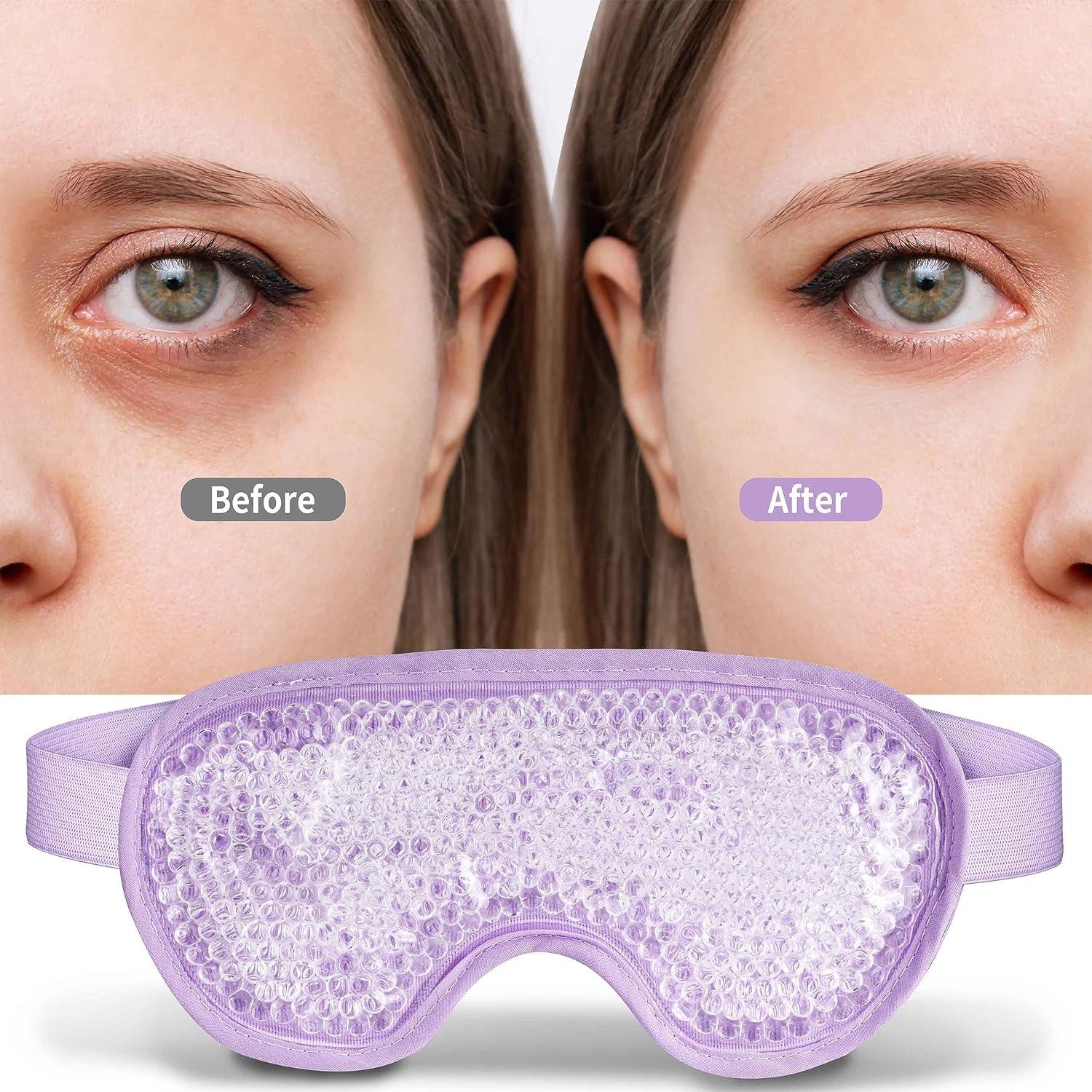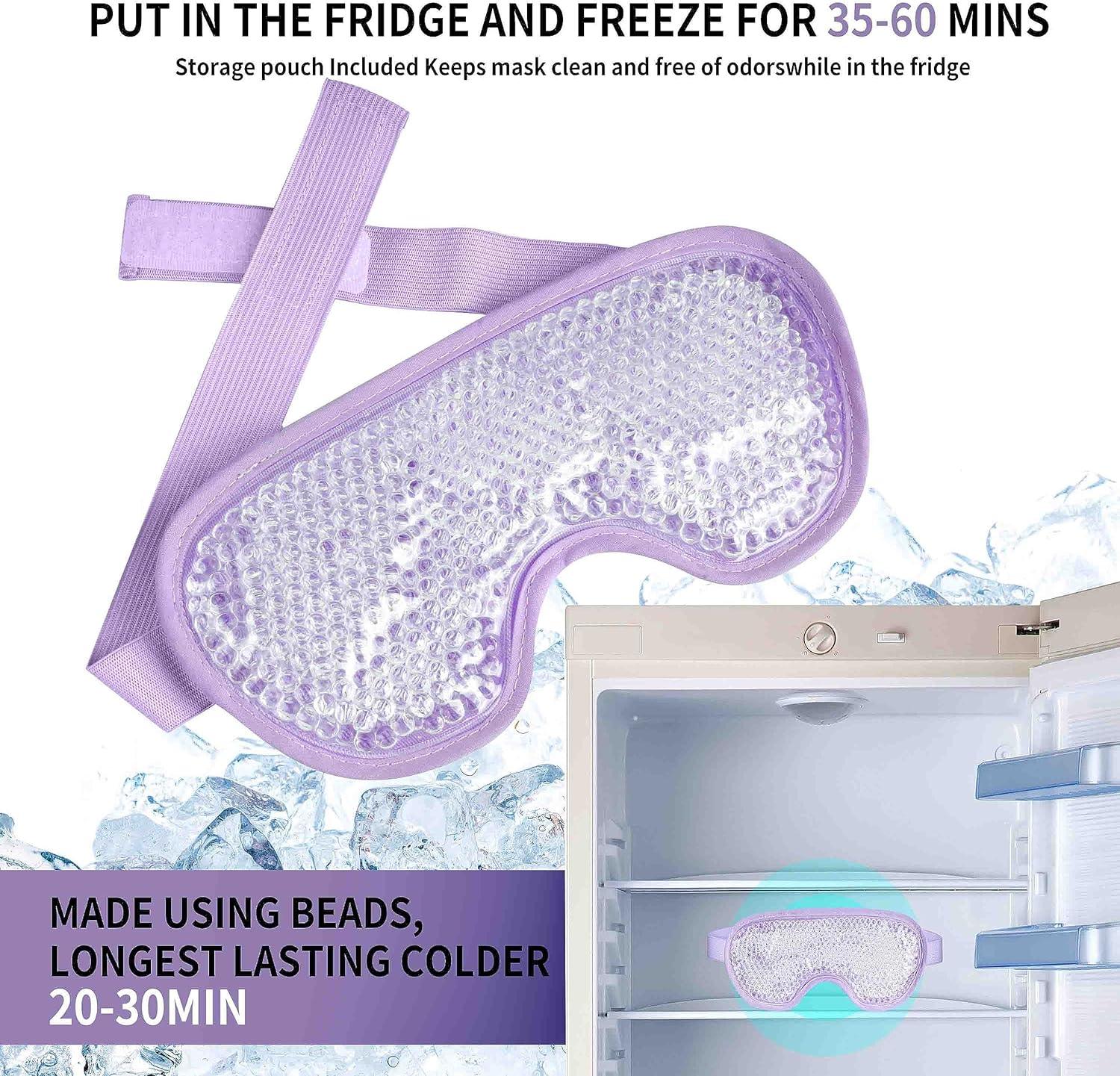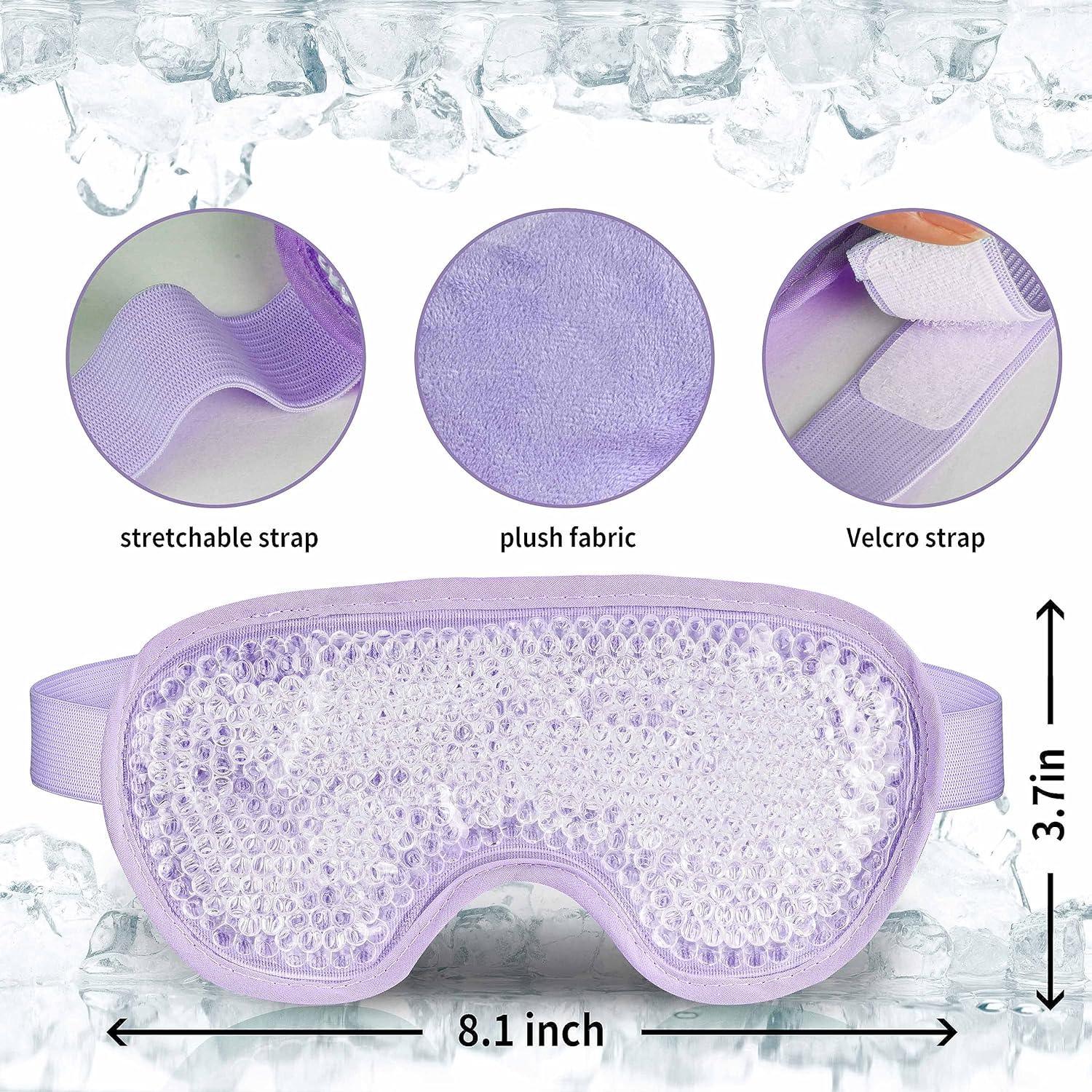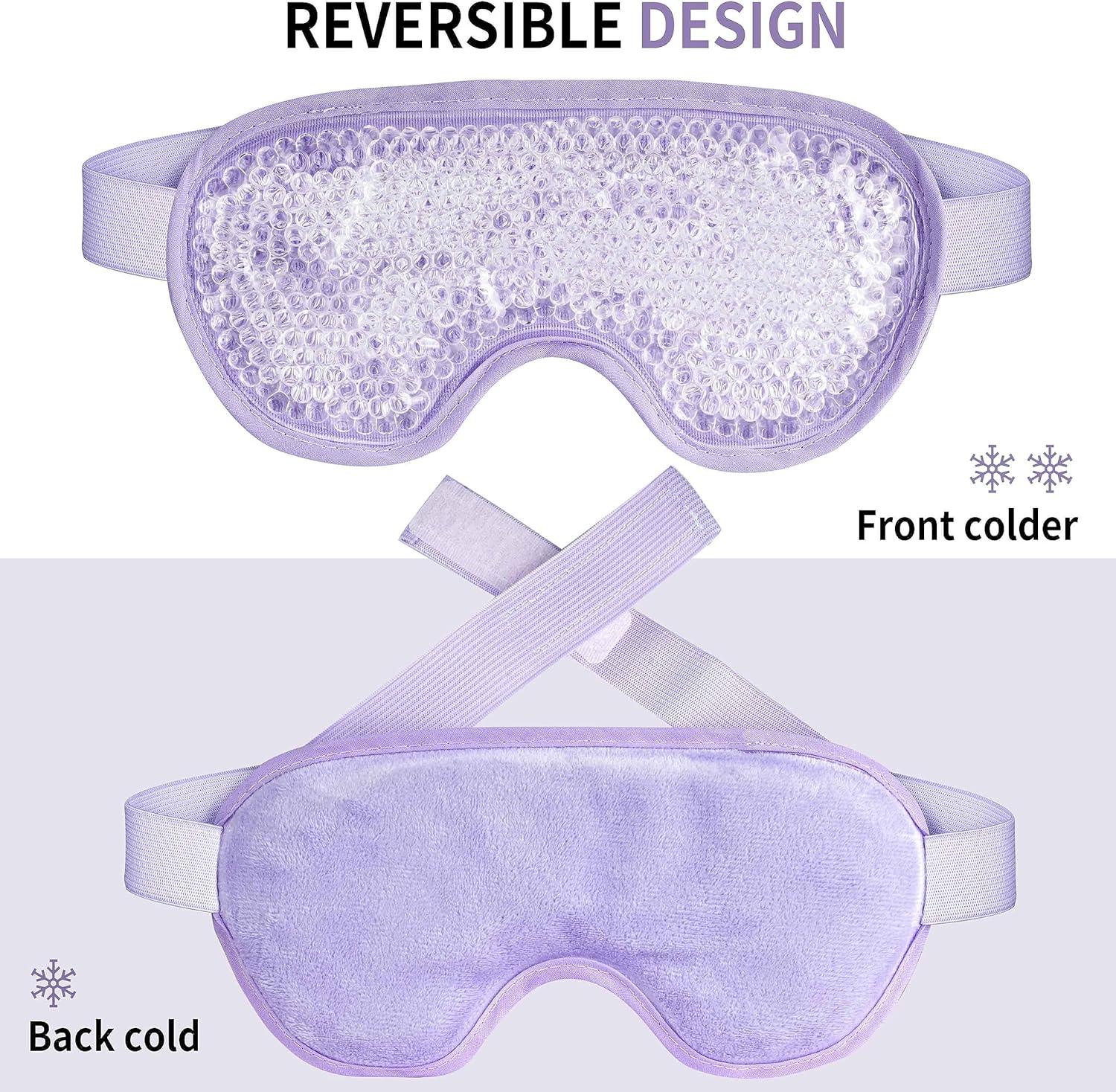 Cooling Gel Pads for Eyes - Cooling Gel Eye Mask for Puffy Eyes Dry Eyes Reusable Cold Eye Gel Mask Pad

About Cooling Gel Pads for Eyes
Cooling Gel Pads for Eyes: Stay Fresh All Day
Introducing the Cooling Gel Pad for Eyes in a calming shade of Purple – your go-to solution for rejuvenating tired eyes, reducing puffiness, and enjoying instant relaxation. Experience the soothing sensation of cool gel therapy as it revitalizes your eyes and enhances your overall well-being.
Why Will You Buy?
A useful aid for reducing puffiness, dark circles, and eye fatigue is the gel eye pad. It is constructed of a flexible gel that molds to the curvature of the eyes and offers comfort. 

You can use the eye pad either hot or cold. Simply chill it for 30 minutes before using it if you want to use it cold. Microwave it for 30 seconds before using it hot.

You can use the eye pad for ten to fifteen minutes at a time. You can use it every day or as needed.
Benefits - 
Reduces Puffiness:
The eye pad's cool temperature can aid in reducing edema and puffiness around the eyes.
Reduces Dark Circles:
Blood vessels may constrict as a result of the chilly temperature, which may lessen the appearance of dark circles.
Reduces Eye Fatigue
:
The cooling feeling can aid in reducing eye tiredness and tension.
Blood Circulation:
The cool temperature improves circulation, which may aid in reducing puffiness and dark circles around the eyes.
Soothes Eyes:
Eyes are soothed and relaxed as a result of the cooling feeling, which can be beneficial for those who have headaches or eye strain.
Features of Cooling Gel Pads for Eyes
Reduces bloating

Eliminates dark circles

Alleviates eye tiredness, and enhances circulation

Ocular comfort and relaxation

Easy to carry and utilize
Condition: A brand-new, unused, unopened, undamaged item in its original packaging
Item: Cooling Gel eye pad for Puffy eyes
Usage: Reusable hot-cold eye mask
Type: Dark Circles, Migraine, Stress Relief
Color: Purple

Package:
1 Eye gel mask

Be Maskura Fit
Our Happy Hoopers
30 Minutes Daily Fun Workout
The smart hula hoop counts your burned calories, tracks how long you work out, and records other vital information.
Easy Installation Process
Our Smart Weighted Hula Hoop has a carefully planned design with 27 knots placed in hoop's circumference.
27 Detachable Knots
Our Smart Weighted Hula Hoop has a carefully planned design with 27 knots placed in hoop's circumference.
Let customers speak for us
High quality and comfortable
Love this mask, super soft and stays cool just long enough ❤️
Shark Shaver Pro - Platinum Electric Skull Shaver For Head & Face
Best Electric Men's Shaver