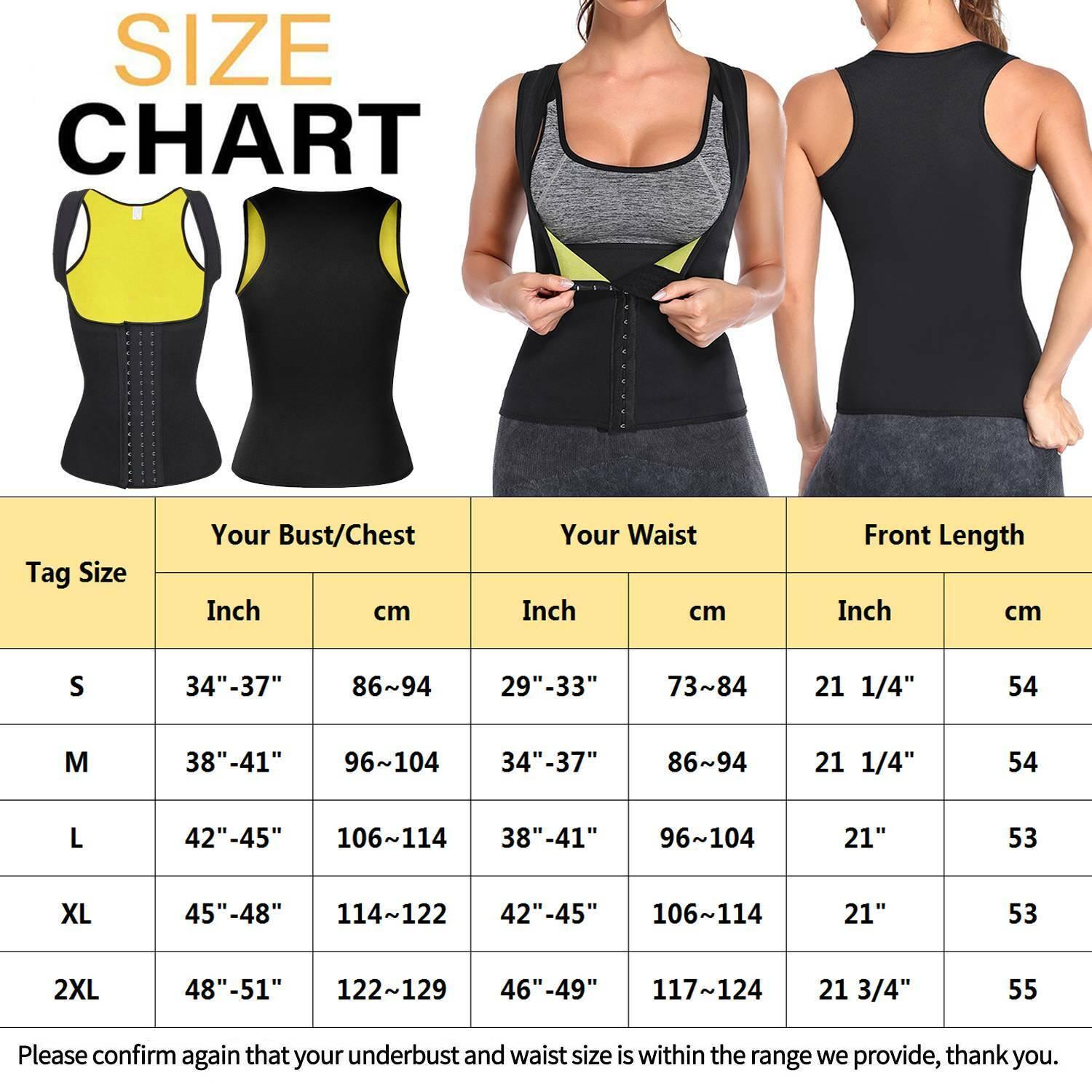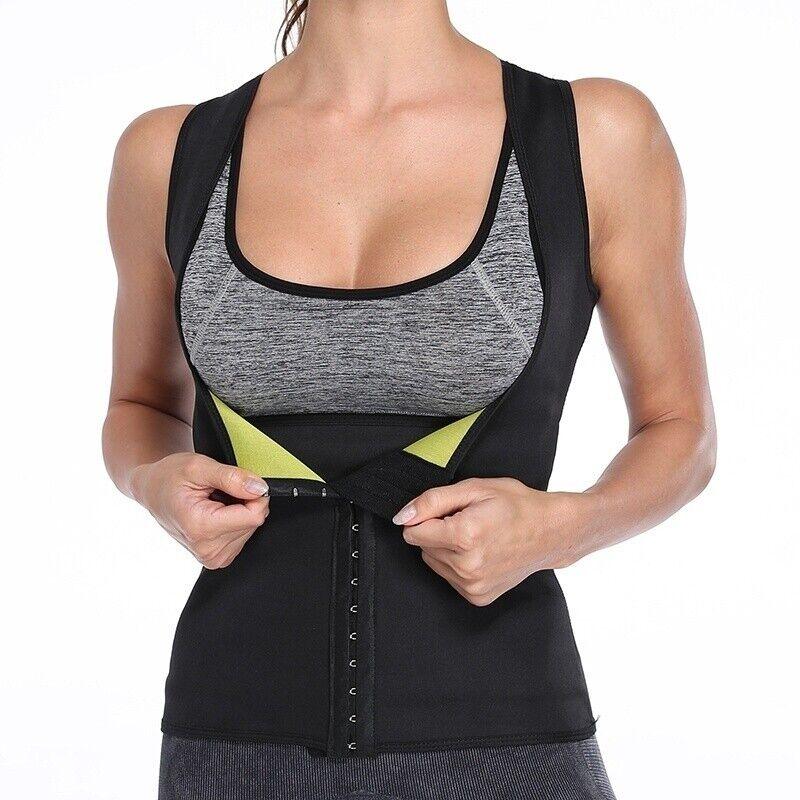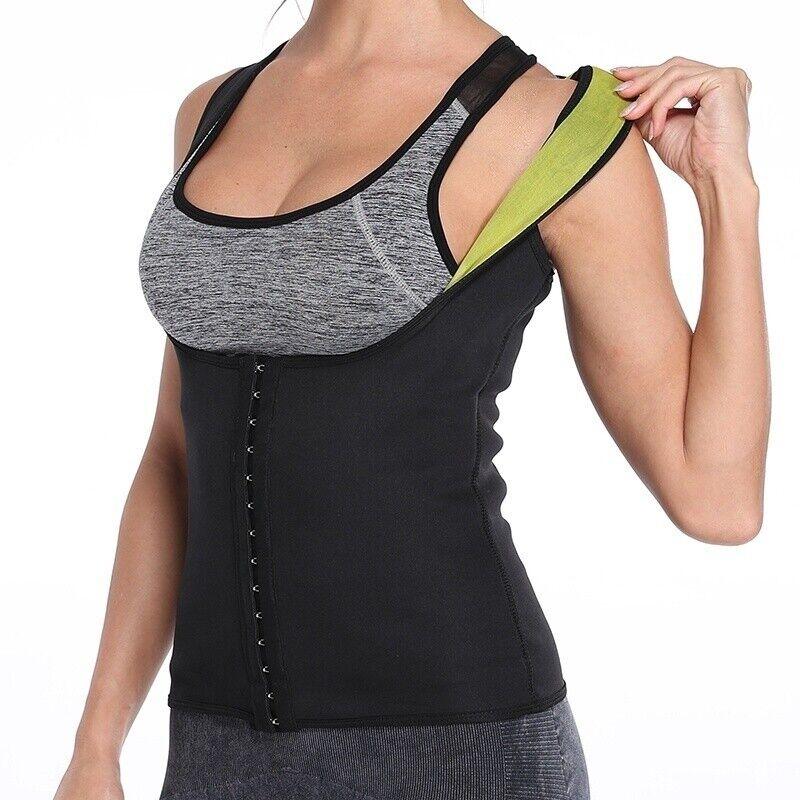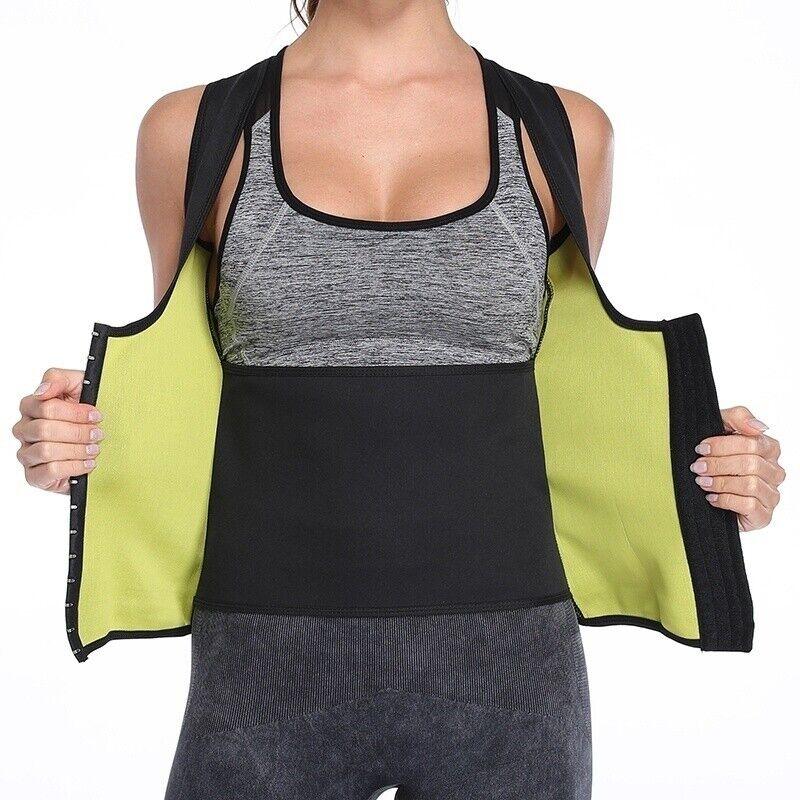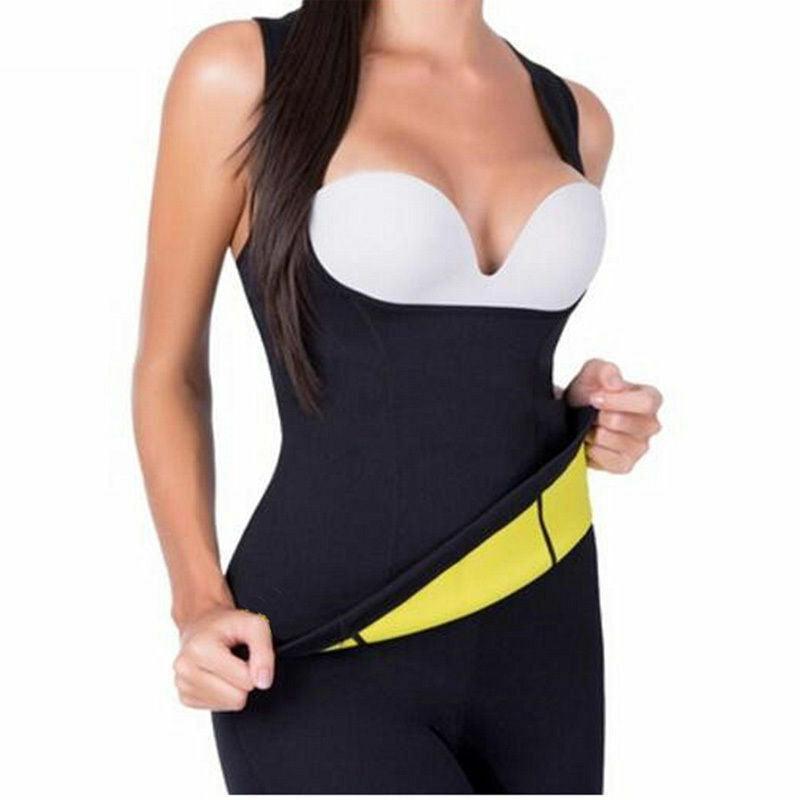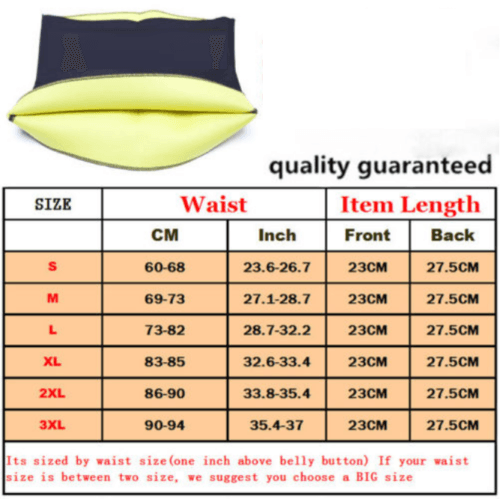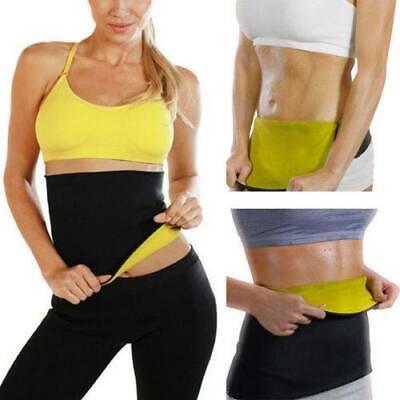 Corset for Belly Fat - Women Neoprene Sauna Sweat Waist Trainer Vest Body Shaper Weight Loss Gym Corset
Style:
Black Sauna Sweat Belt

About Corset for Belly Fat
Women Neoprene Corset for Belly Fat most likely refers to a style of exercise. Clothing made to increase sweating by retaining heat and encouraging a sauna-like sensation. Sauna suits, waist trainers, and other exercise apparel designed to increase sweat frequently contain the insulating substance neoprene, a synthetic rubber polymer.
Lightweight & Comfortable Corset for Belly Fat
Fast-drying, lightweight, and comfortable. The underbust corset vest is made of three layers of neoprene composite fabric, with a thickness reduction from 3.0mm to 1.5mm.
This fabric allows the underbust corset vest to move with your body. While performing any gym activity, absorb sweat, and keep you dry on the outside. It is lighter and more comfortable than before and is easier to conceal under everyday clothing.

Defines Waistline:
Defining and shaping your waistline or corset top has a double-layer, high-compression design. The inner layer functions as a tuck belt to instantly flatten your stomach. The outer layer's three hooks let you customize the compression you want.
Hide belly bulges to create a smooth appearance without rolling up, improve your workout, and shape your waist to be slimmer.

Burns Fat:
Neoprene waist trainer vests that are developed for exercise and sports act as sauna suits. Raising body temperature and causing you to perspire three times more than usual.
This helps to increase fat burning. Additionally, it aids in the burning of belly, waist, and back fat. Allowing you to shed a few inches quickly and easily to produce a slimming impression.
Helps to Get Fit:
You can wear this body trainer with any ordinary or sports bra, and its underbust design helps push up the breasts. It also provides excellent firm control of armpit and back flabby fat.
Weight loss top also functions as a compression binder around the waist to provide lumbar support, posture correction, waist pain treatment, and spine protection.
Exercise weight vest is excellent for postpartum recovery, getting your body back to its pre-childbirth state, and making the biggest impact.

Full Body Coverage Corset for Belly Fat
Our women's sweat vest offers complete coverage, even your lower tummy. Best for Zumba, yoga, gym, fitness, jogging, cycling, and postpartum belly abdomen corset, etc.
Fat burn and lose weight, shrink belly, and reshape the body. It can also keep you warm when you engage in outdoor activities in extremely cold temperatures.
Benefits Of Corset for Belly Fat
Temporary Weight Loss: Wearing neoprene sauna sweat clothes can promote sweating. Which might lead to a brief loss of water weight. However, as you rehydrate, this weight loss normally returns.
Detoxification: Some users think that increased sweating can aid in the body's detoxification process. The body's natural detoxification processes are more important than sweating. Which does have a small but considerable impact on detoxification.
Calorie Burn: The additional difficulty of training when wearing warm-weather attire may result in a slightly increased calorie burn during exercises.
It's crucial to remember that any weight loss brought on by increased perspiration will probably be transient and connected to fluid loss.
A balanced diet, consistent exercise, and a healthy lifestyle are the best ways to lose weight and get fit long-term. Before using neoprene sauna sweat goods, especially if you have any pre-existing medical concerns, speak with a healthcare provider.
You May Check It Out: Slim Belt for Belly Fat
Condition: New with tags: A brand-new, unused and unworn item
Garment Care: Hand Wash Only
Number in Pack: 1 Pack
Material: Neoprene
Size Type: Regular
Features: Slimming
Compression Area: Body, Waist
Type: Shapewear
Department: Women
Colour: Black
Style: Shaping Top


Be Maskura Fit
Our Happy Hoopers
30 Minutes Daily Fun Workout
The smart hula hoop counts your burned calories, tracks how long you work out, and records other vital information.
Easy Installation Process
Our Smart Weighted Hula Hoop has a carefully planned design with 27 knots placed in hoop's circumference.
27 Detachable Knots
Our Smart Weighted Hula Hoop has a carefully planned design with 27 knots placed in hoop's circumference.
Let customers speak for us
Flattering
This fits nicely, makes me sweat, and I look fantastic in it, to the point where I wonder whether I appear to be trying to be hot in the gym. It's similar to lingerie, but for the gym. Sounds strange, but I love this item, and who cares, I'll simply wear it since I feel good in it.
Shark Shaver Pro - Platinum Electric Skull Shaver For Head & Face
Best Electric Men's Shaver