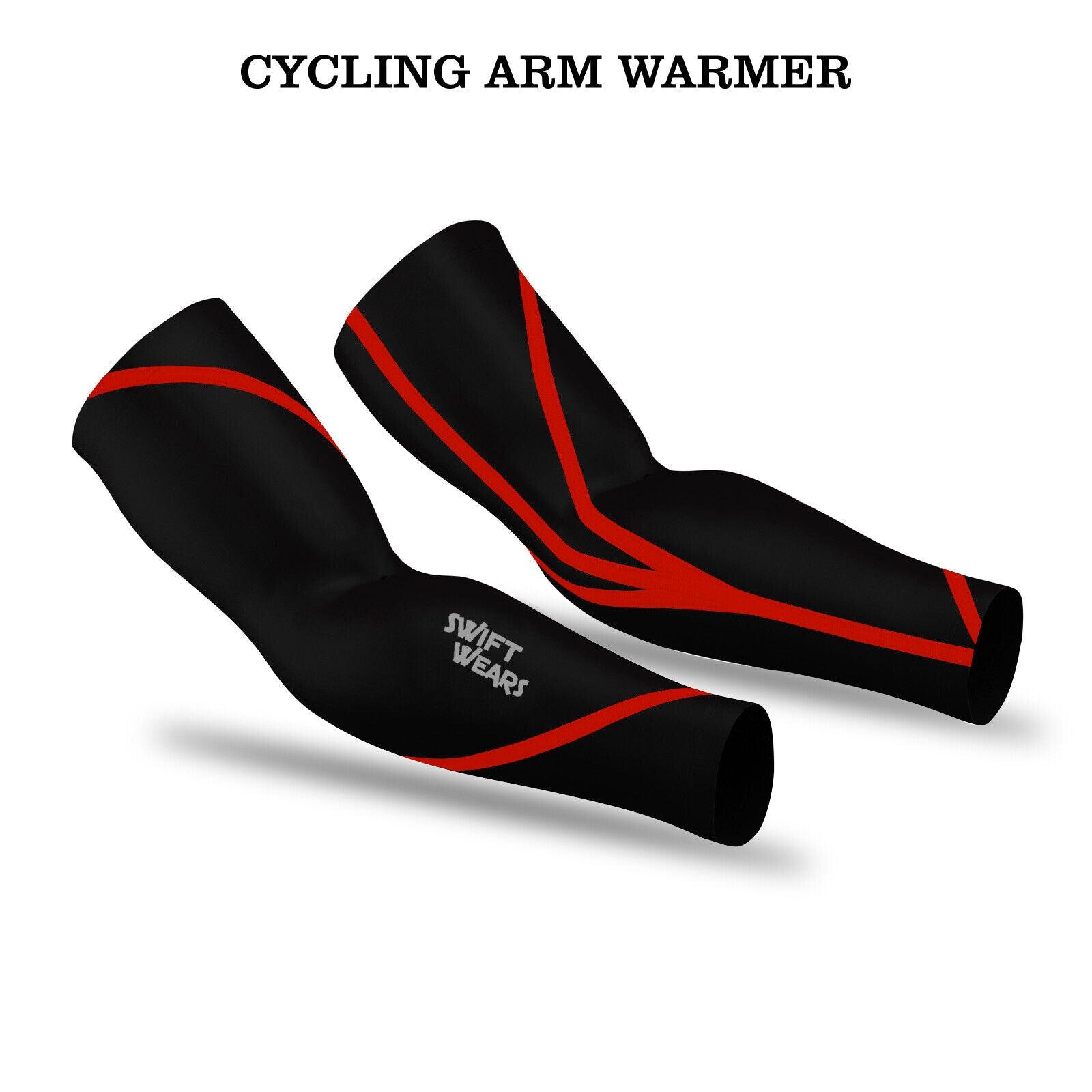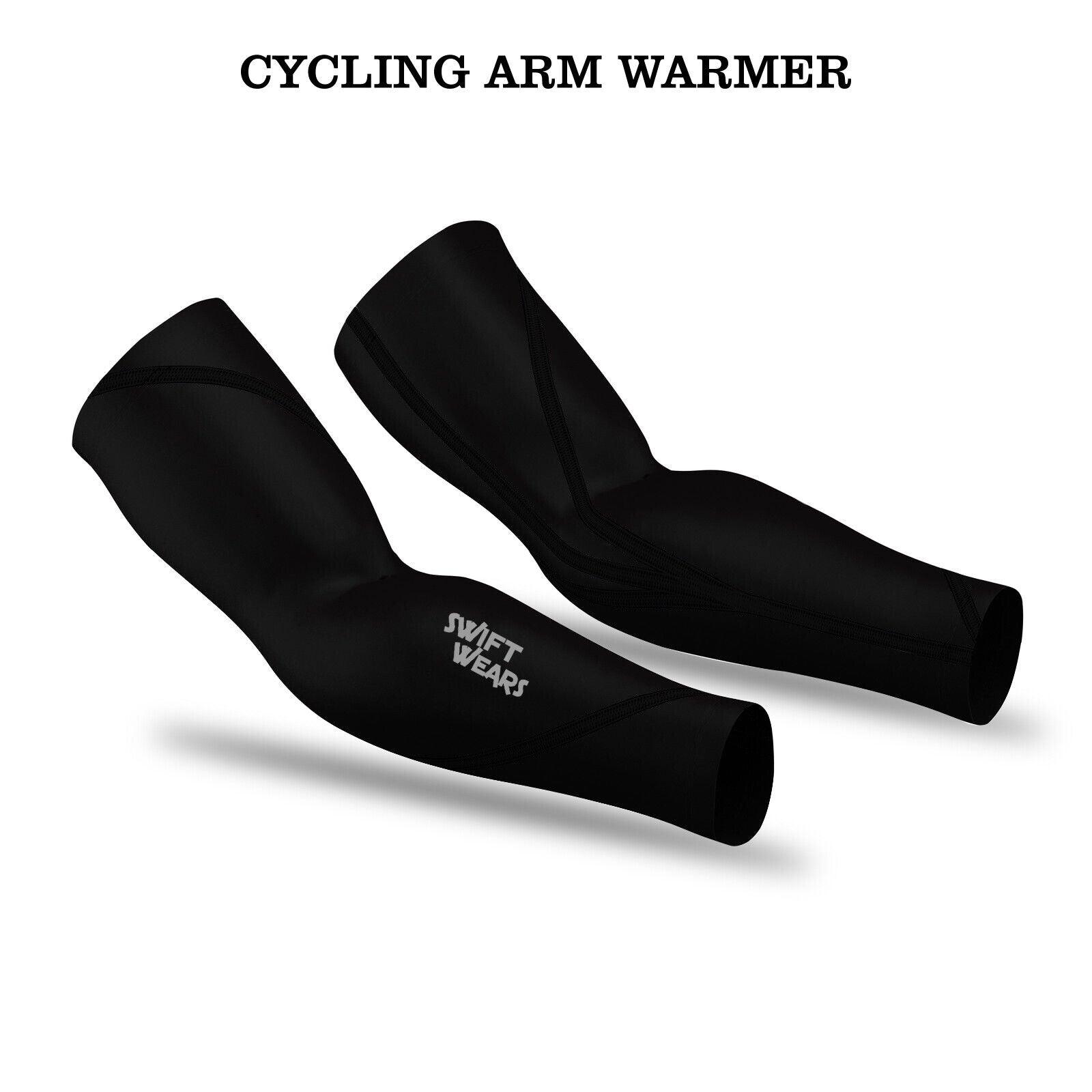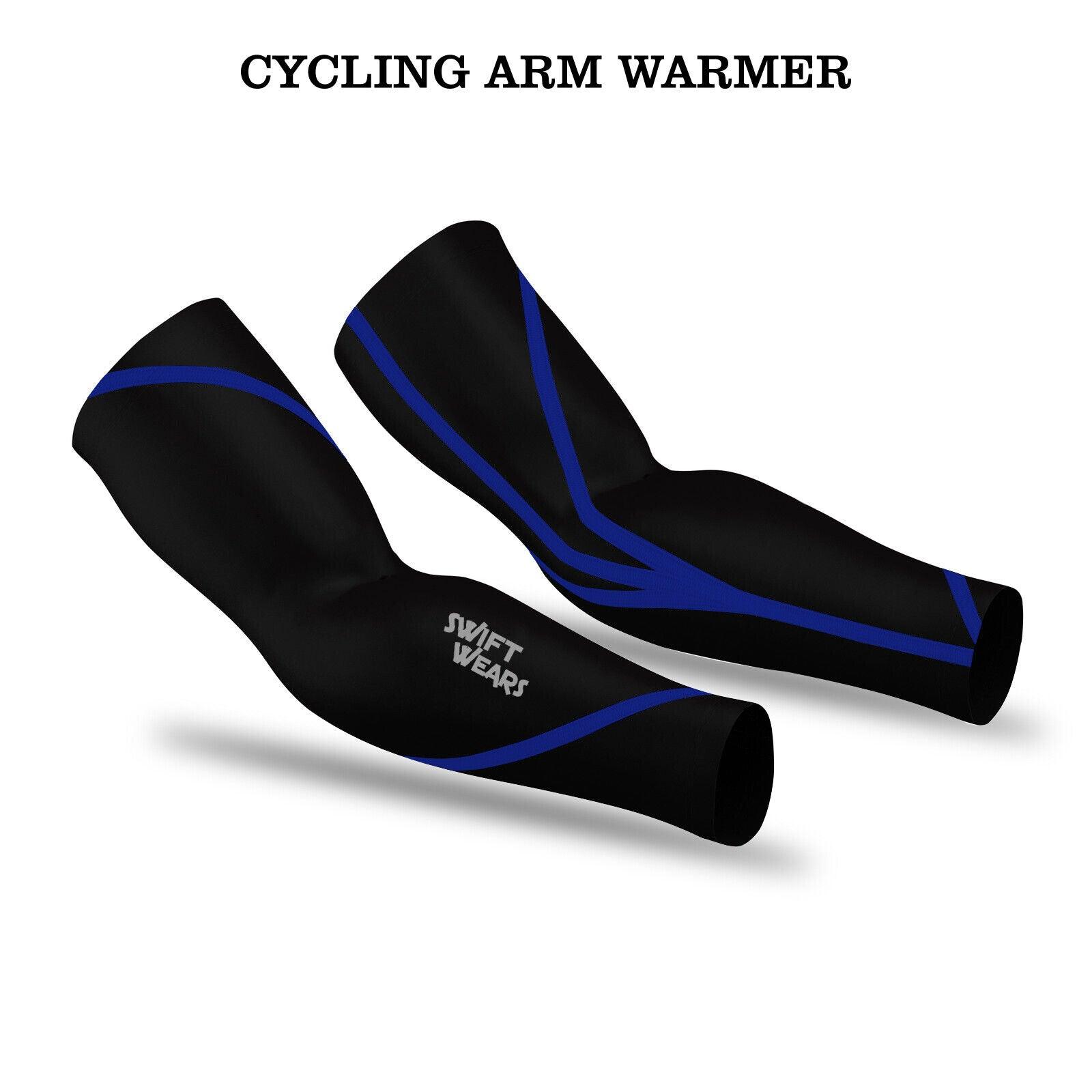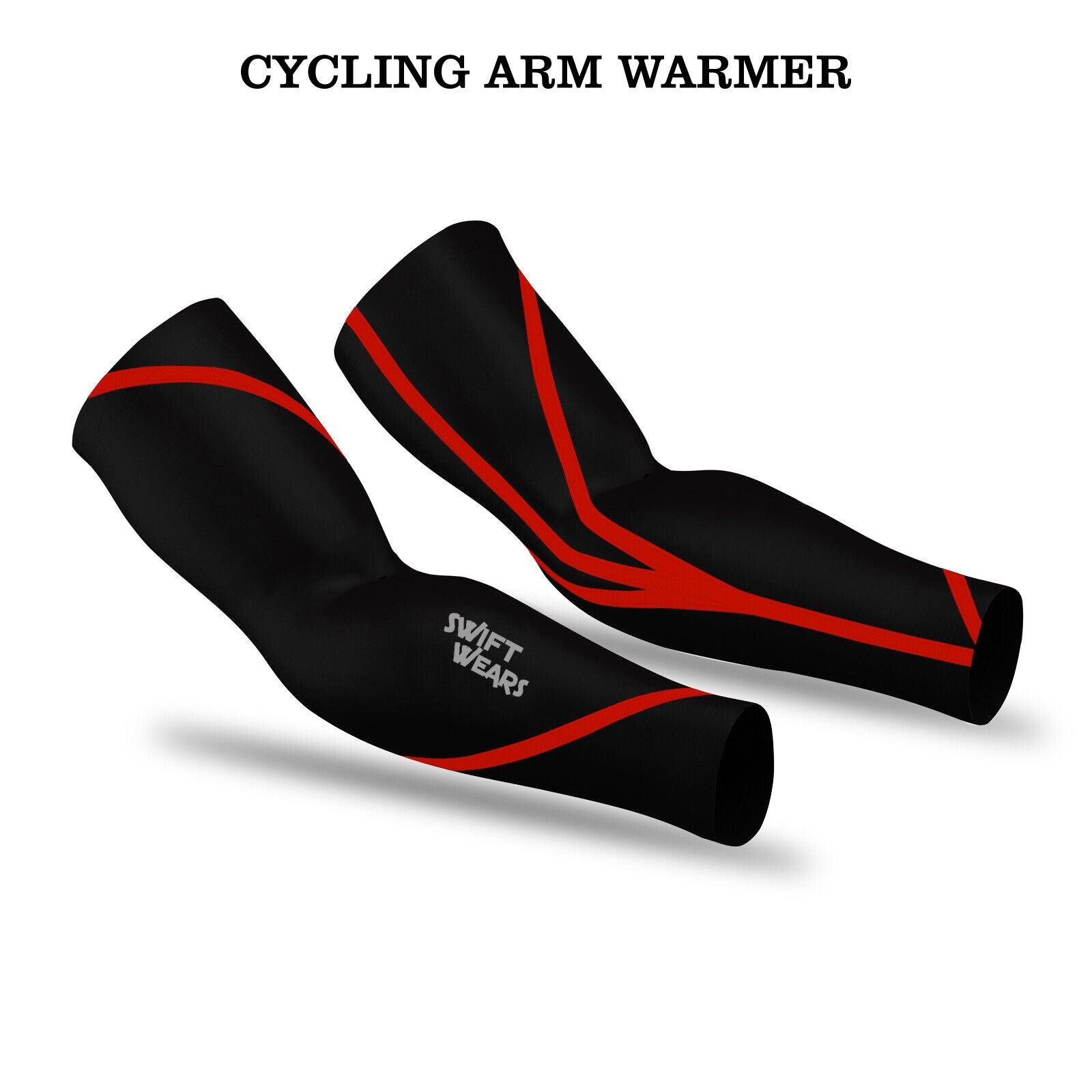 Cycling Arm Warmers UK - Arm Sleeves for Cycling

About Cycling Arm Warmers UK
Cycling arm warmers UK are primarily used to regulate body temperature and provide insulation to the arms. They are commonly worn in cooler weather conditions, such as during autumn or winter, when the temperature may be too cold for short sleeves or bare arms but not cold enough for a full jacket or long-sleeve jersey.
Roubaix Winter Thermal Material:
Roubaix is a type of fabric commonly used in cycling apparel due to its thermal properties. It is a brushed, fleece-like material that provides insulation and helps retain body heat. Roubaix fabric is known for being soft, comfortable, and breathable, making it suitable for cold-weather activities.
Design and Fit:
Cycling arm warmers uk are typically designed to be form-fitting and stretchy, allowing them to stay in place during physical activities. They are often equipped with elastic bands or grippers at the top and bottom to prevent slipping and ensure a secure fit around the arm. The length of arm warmers can vary, typically covering from the wrist or mid-forearm up to the upper arm, providing coverage for the entire arm.
Versatility:
While cycling arm warmers are primarily designed for cycling, they can also be used for other activities such as running or outdoor workouts. Their lightweight and compact design makes them easy to carry and put on or take off as needed during the exercise.
You May Check It Out: Headbands for Cyclists
Layering and Temperature Regulation:
One of the advantages of arm warmers is their versatility in temperature regulation. They can be easily added or removed during a ride or run as the temperature fluctuates, allowing the wearer to adapt to changing conditions without needing to change their entire outfit. This layering capability helps maintain comfort and prevent overheating or chilling.
Arm Warmer
Season: Winter
Material: Roubaix
Performance/Activity: Cycling
Type: Arm Warmers
Features: Thermal
Gender: Men

Be Maskura Fit
Our Happy Hoopers
30 Minutes Daily Fun Workout
The smart hula hoop counts your burned calories, tracks how long you work out, and records other vital information.
Easy Installation Process
Our Smart Weighted Hula Hoop has a carefully planned design with 27 knots placed in hoop's circumference.
27 Detachable Knots
Our Smart Weighted Hula Hoop has a carefully planned design with 27 knots placed in hoop's circumference.
Let customers speak for us
Value for money!
Bought this for my teenager who plays the volleyball. The sleeves are comfortable, easy to put on and provide the necessary coverage. It is definitely value for money, would recommend this product.
Shark Shaver Pro - Platinum Electric Skull Shaver For Head & Face
Best Electric Men's Shaver