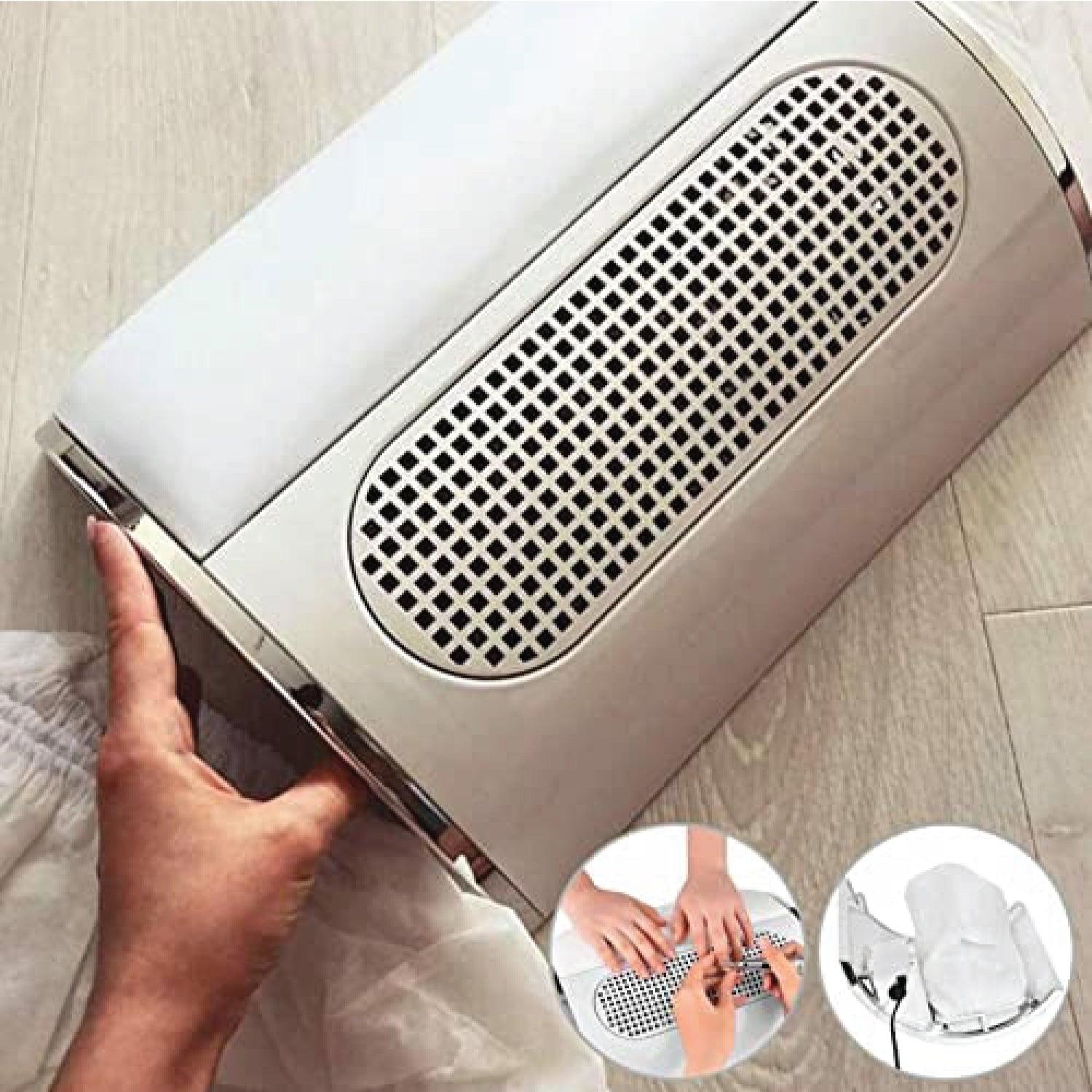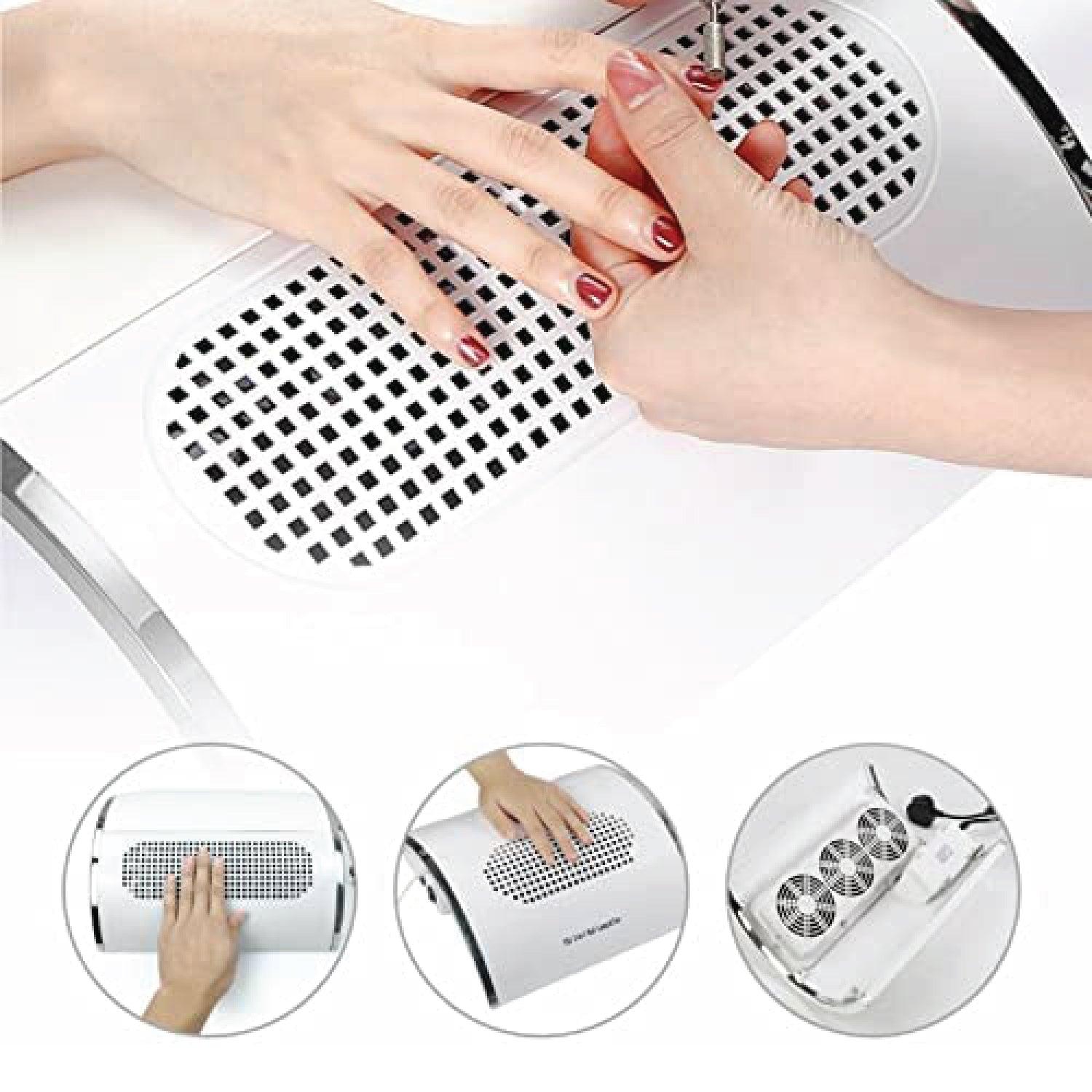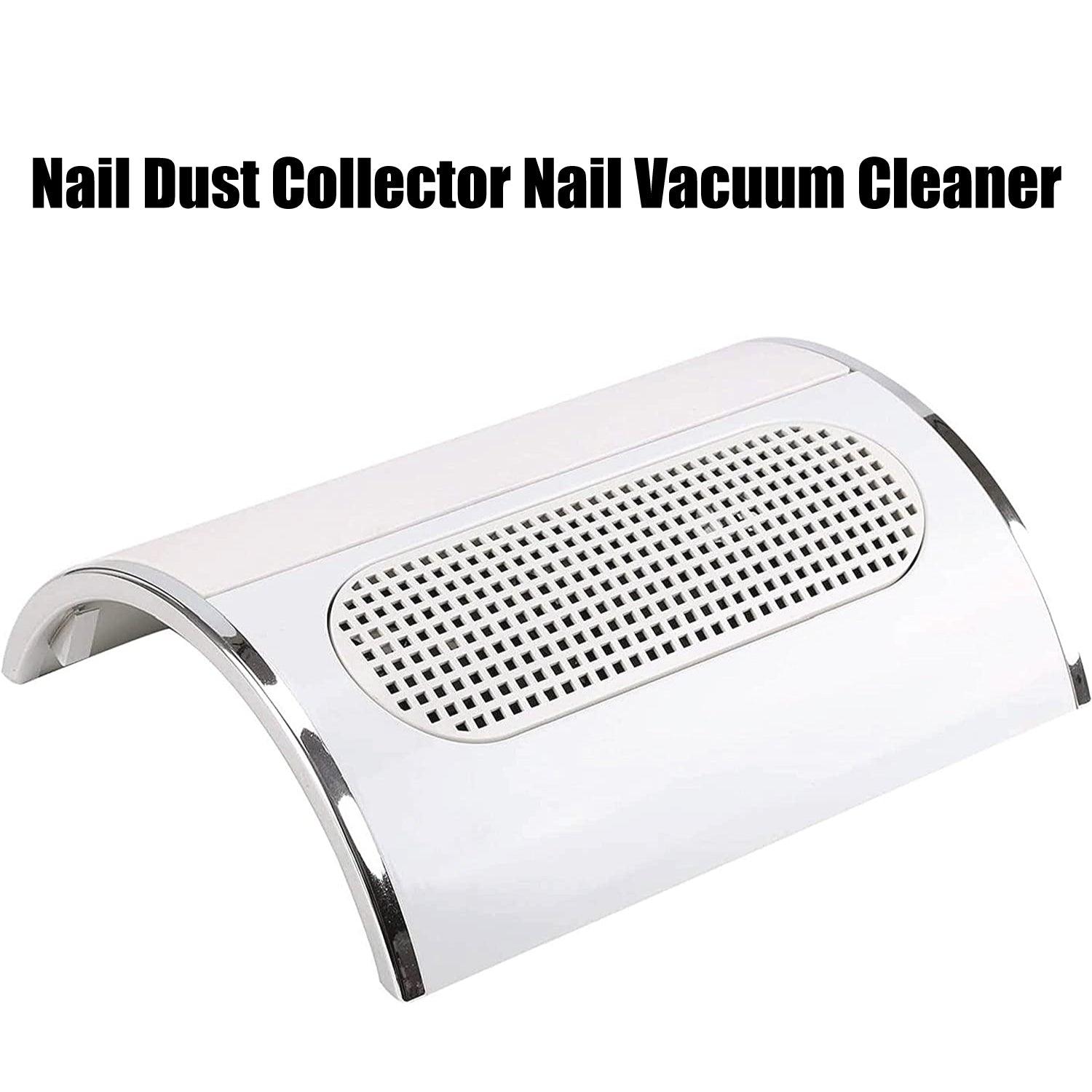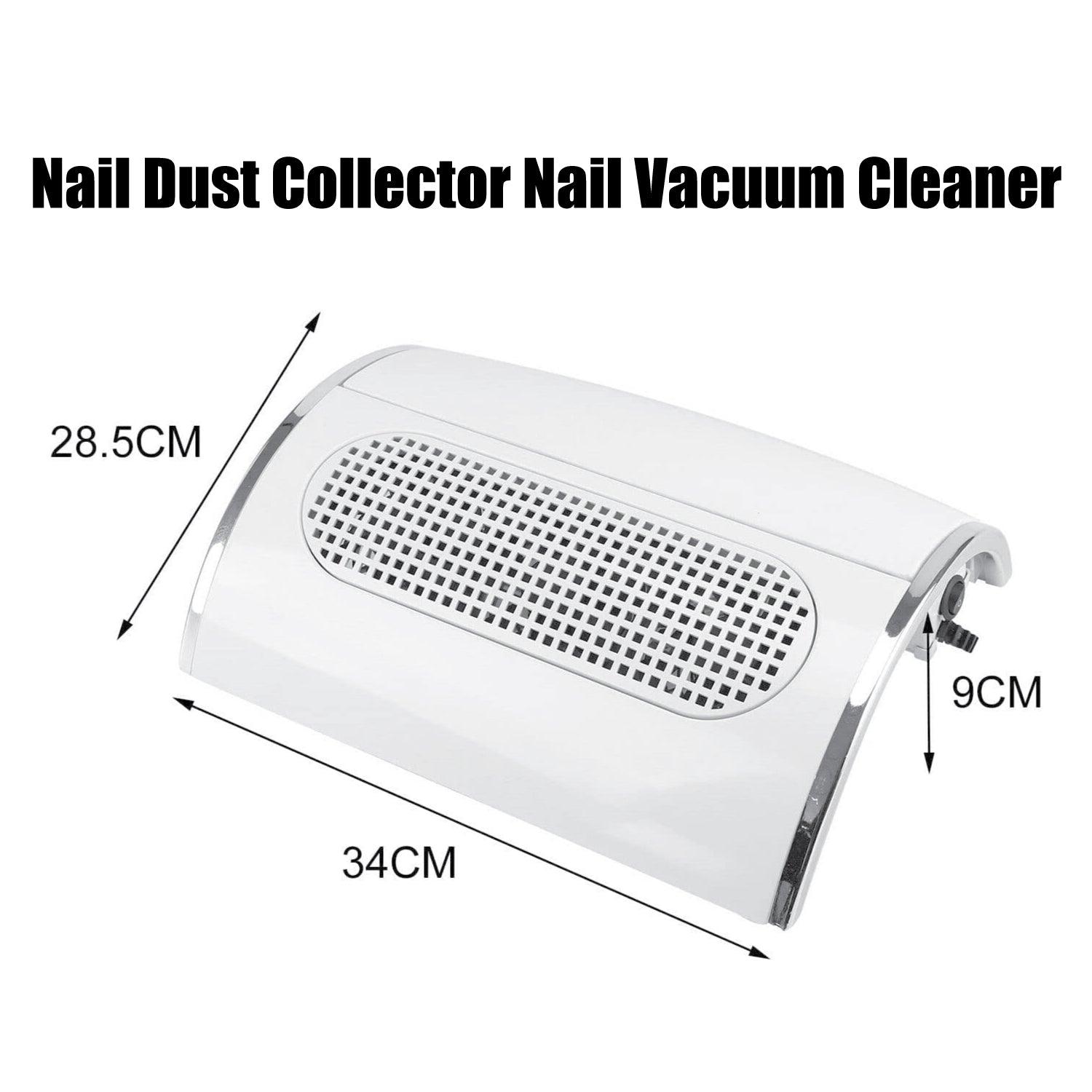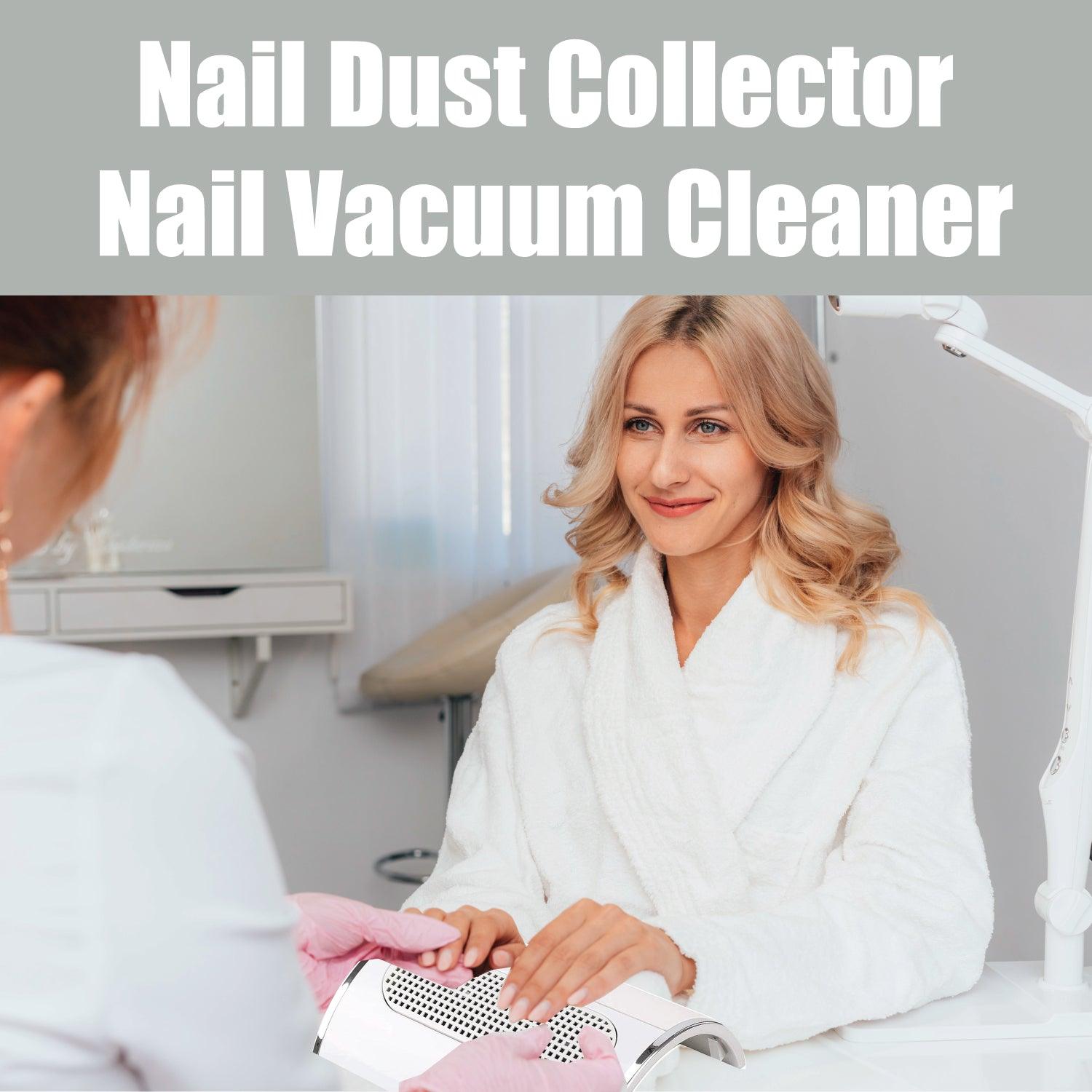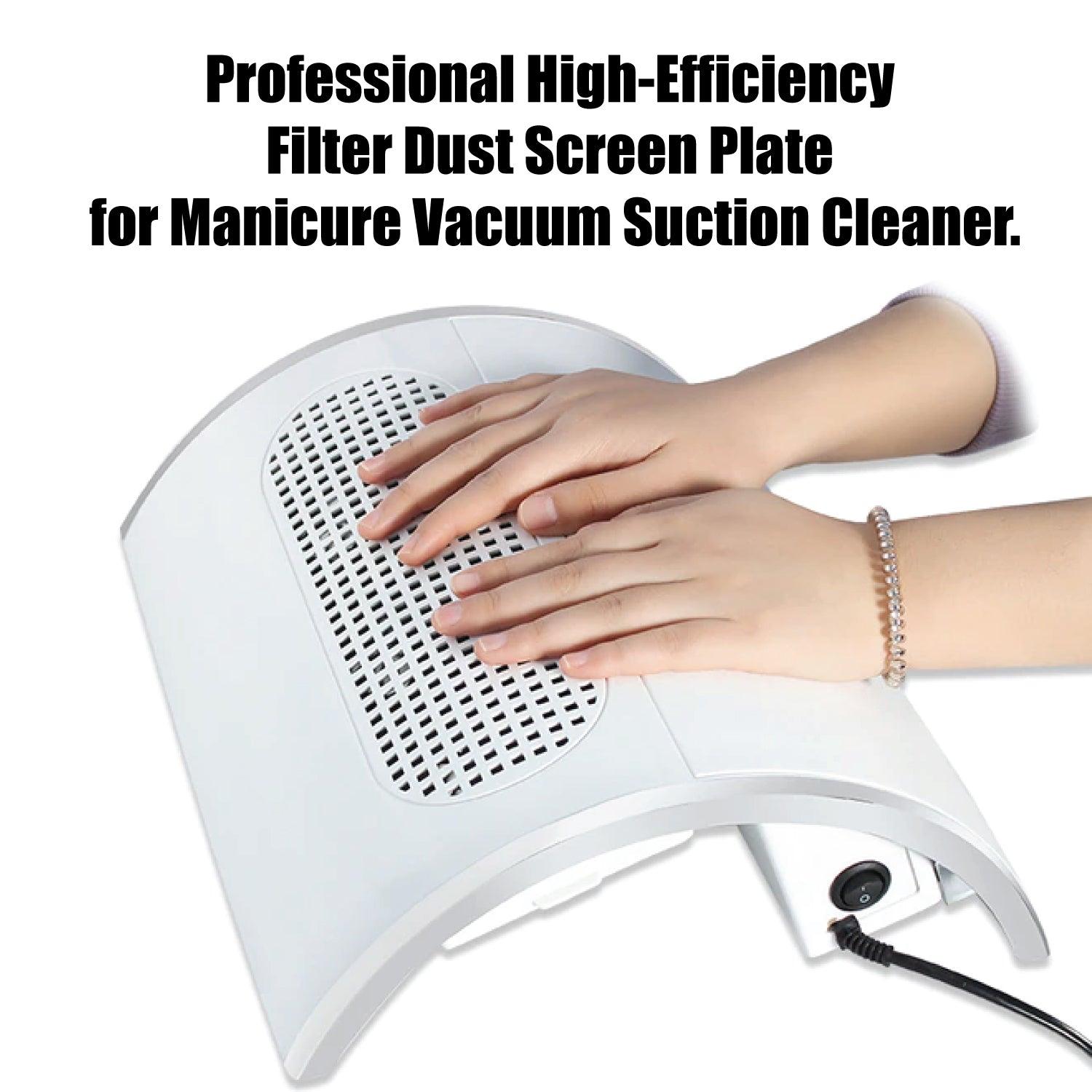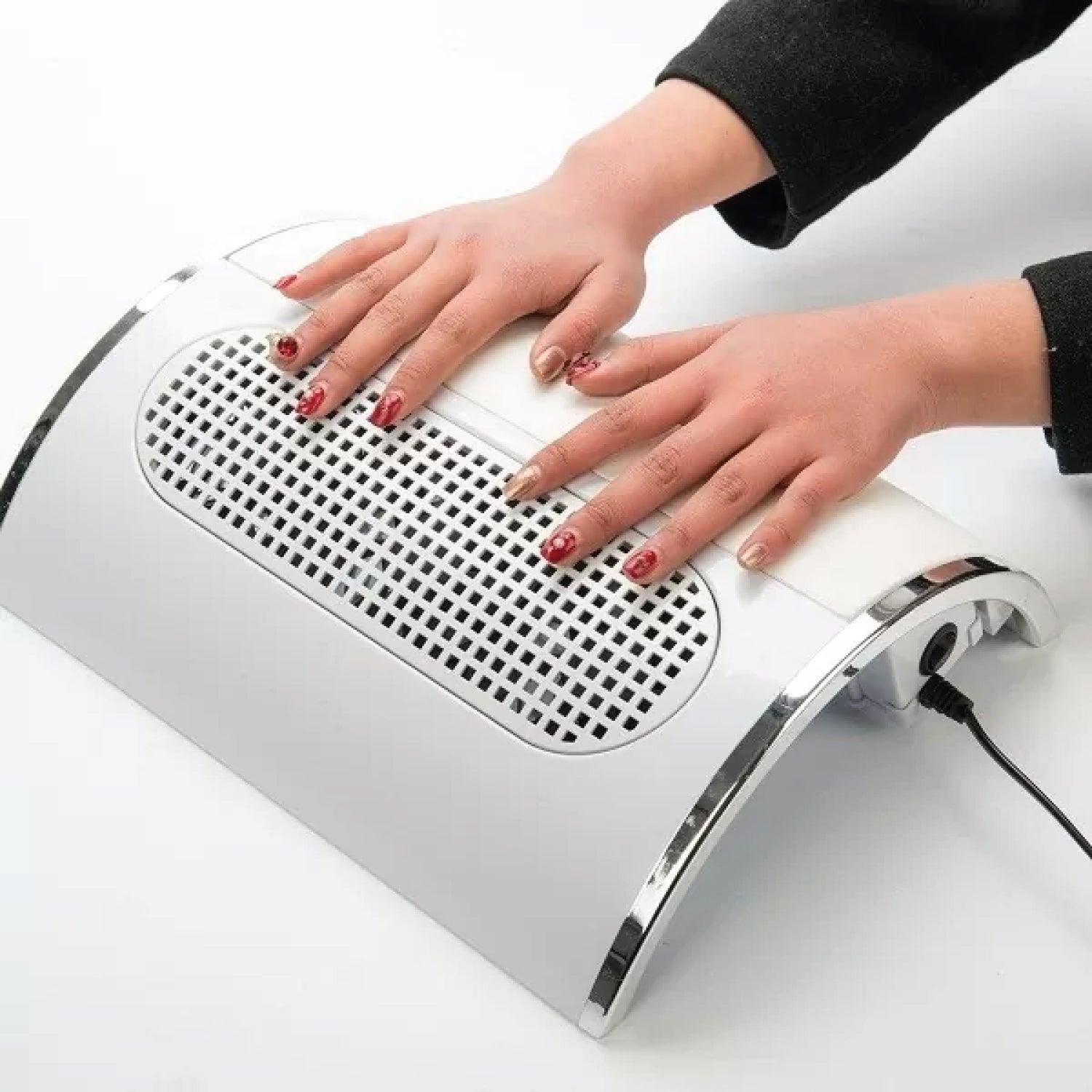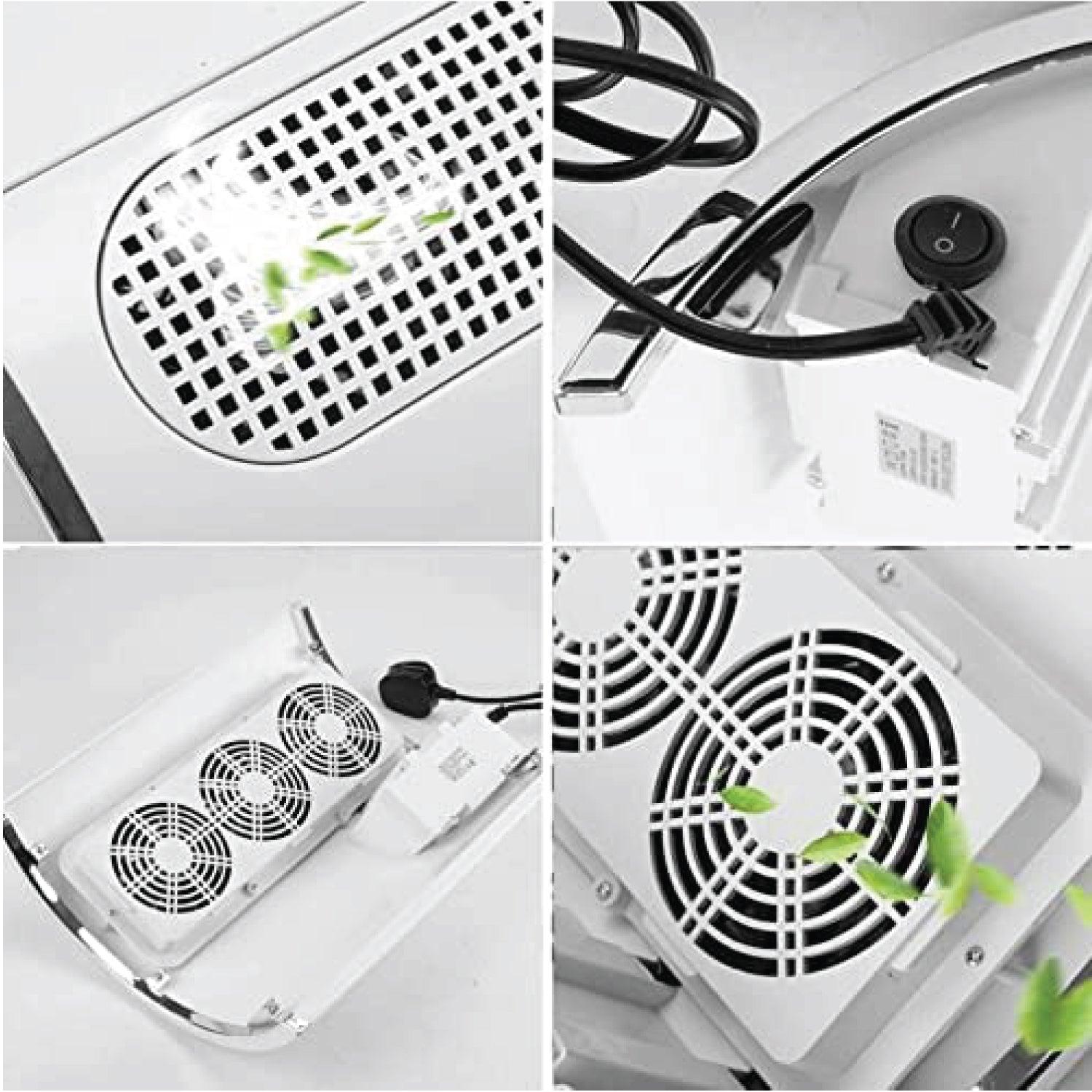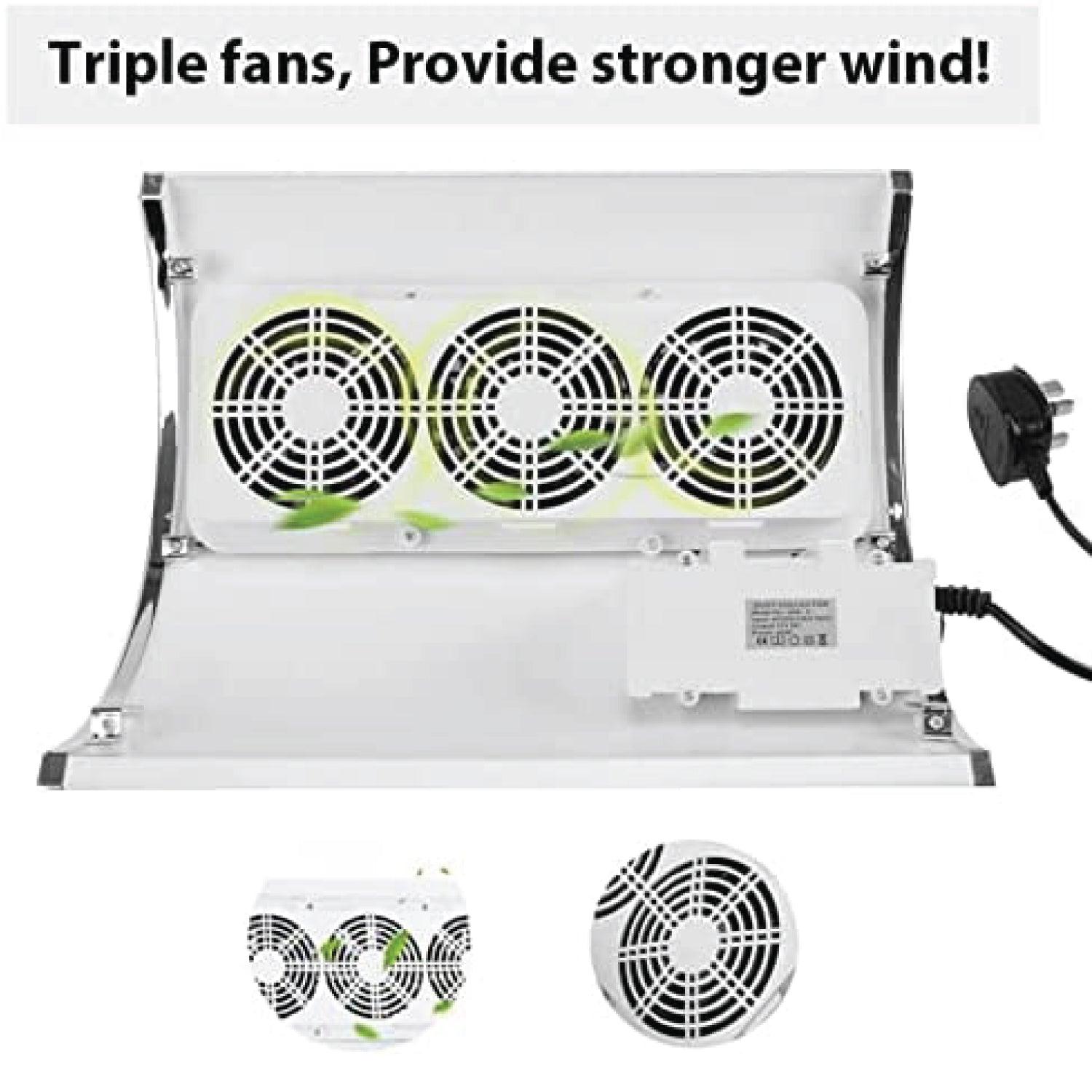 Dust Screen Plate for Nail Dust Collector - Filter Dust Screen Plate for Nail Dust Collector Manicure Vacuum Cleaner

Professional High-Efficiency Filter Dust Screen Plate for Manicure Vacuum Suction Cleaner.
Nail Vacuum Cleaner:
This Dust Screen Plate for Nail Dust Collector art vacuum cleaner is equipped with two dust bags, allowing you to store debris and nail dust during manicures so that it doesn't fly around the room. It also has powerful fan power, high speed, low noise, and excellent vacuuming performance.
Manicure Hand Pad:
This item can also be used as a nail hand pad or hand support to help you perform manicures and pedicures without hurting your hands.
Wide Range of Use:
This vacuum cleaner is suitable for both personal and professional use. It may be used in nail salons and at home for everyday nail care. The dust collector is also useful for handicrafts like nail art, jewelry carving, seal cutting, and mold polishing.
Material:
This nail art vacuum cleaner is constructed of ABS plastic. Due to its extreme hardness, it exhibits a variety of qualities like great impact resistance, scratch resistance, dimensional stability, and others. It is both corrosion and moisture-resistant, and it is also simple to process. Additionally, the features offer exceptional light transmission and environmental protection.
Features of Dust Screen Plate for Nail Dust Collector
Simple to clean, modern design.
When the machine is operating, please make sure the dust filter is mounted correctly.
To ensure the desired effect, the dust filter can be changed frequently.
Recycled filter, Do not wash it; instead, blast it with a hair dryer.
It can last 3-4 months if used frequently.
Notes:
 The color of the item may differ slightly from the color depicted in the photographs due to different monitors and lighting conditions. I'm grateful.
 Due to human measurement errors, please allow 1-3mm.
 After giving children clear instructions, only allow them to use the equipment under adult supervision.
 The motor's axis and enclosure must be earthed before it is utilized or connected to an appliance.

You may Check It Out: Electric Nail Files
Size: 26 X 21 X 2cm/10.24 X 8.27 X 0.79"
Included: 1 X Filter Dust Screen
Type: Other


Be Maskura Fit
Our Happy Hoopers
30 Minutes Daily Fun Workout
The smart hula hoop counts your burned calories, tracks how long you work out, and records other vital information.
Easy Installation Process
Our Smart Weighted Hula Hoop has a carefully planned design with 27 knots placed in hoop's circumference.
27 Detachable Knots
Our Smart Weighted Hula Hoop has a carefully planned design with 27 knots placed in hoop's circumference.
Let customers speak for us
As a nail tech, the Dust Screen Plate has greatly simplified my life. It has greatly decreased the quantity of dust that gathers on my workspace, and cleanup is now a breeze. I'm no longer concerned about breathing in dangerous dust particles. The filter works great with my manicure vacuum cleaner and is really efficient. I definitely suggest this tool to any nail techs out there!"
An Essential Supplement for Nail Dust Collectors!
For my nail dust collector, I just recently bought the Dust Screen Plate, and I must say, it has made a huge difference! The filter plate is quite good at capturing dust and dirt, which makes cleaning extremely simple. I appreciate how quickly it can be washed and reused and how well it fits with my vacuum. I would strongly advise all nail professionals to purchase this product!
Great replacement filter for dust collectors. Wonderful price for a replacement filter.
A Must-Have Accessory for Nail Dust Collectors!
I recently purchased the dust screen plate for my nail dust collector and I must say, it has made a world of difference! The filter plate is very effective in trapping dust and debris, making the cleaning process a breeze. I love how it fits perfectly with my vacuum cleaner and I can easily wash and reuse it. Highly recommend this accessory to all nail technicians out there!
Great Dust Collector and well made.
Have only used it once so not sure about longevity. It seems to be well made. It worked as expected and "vacuumed" all the dust up.
Shark Shaver Pro - Platinum Electric Skull Shaver For Head & Face
Best Electric Men's Shaver