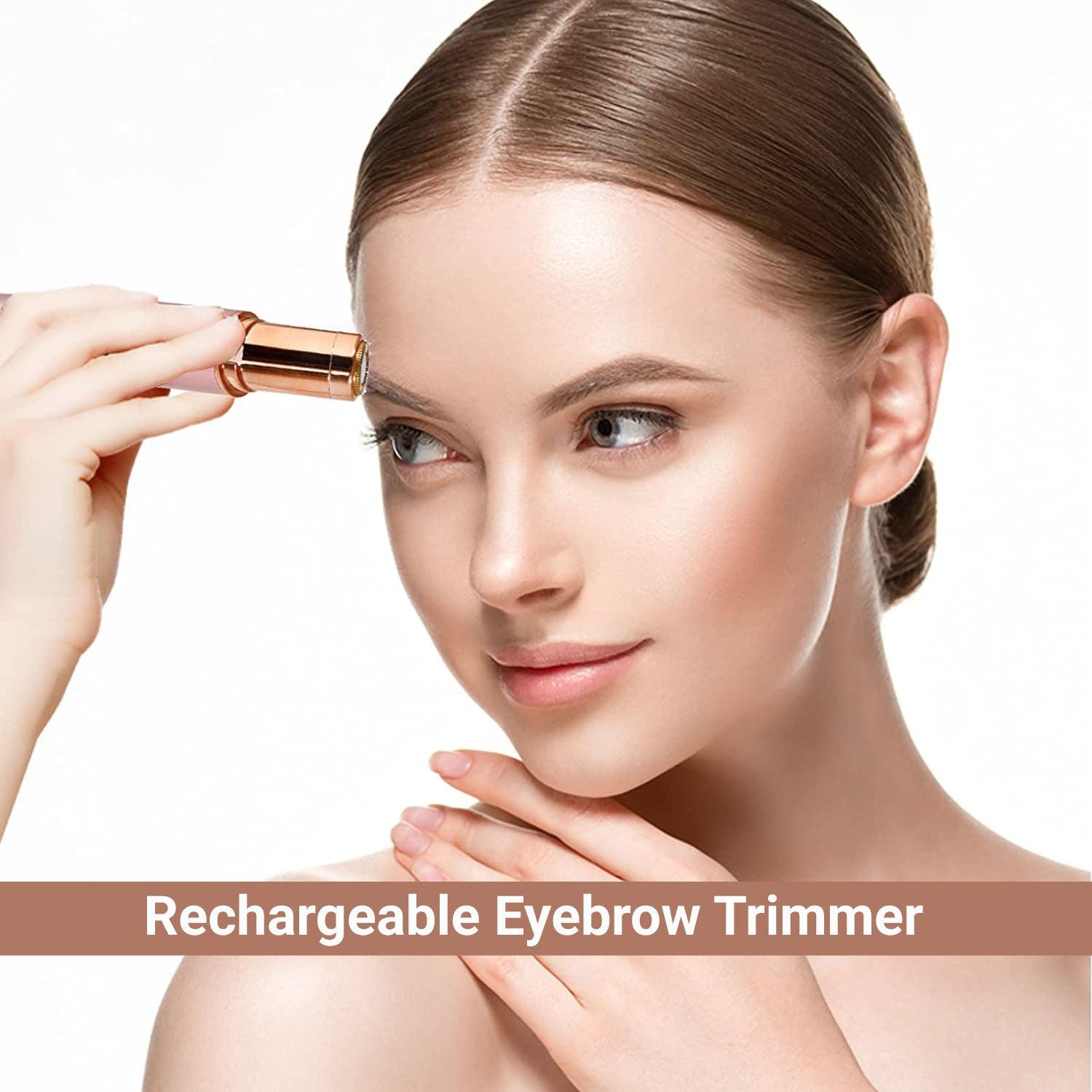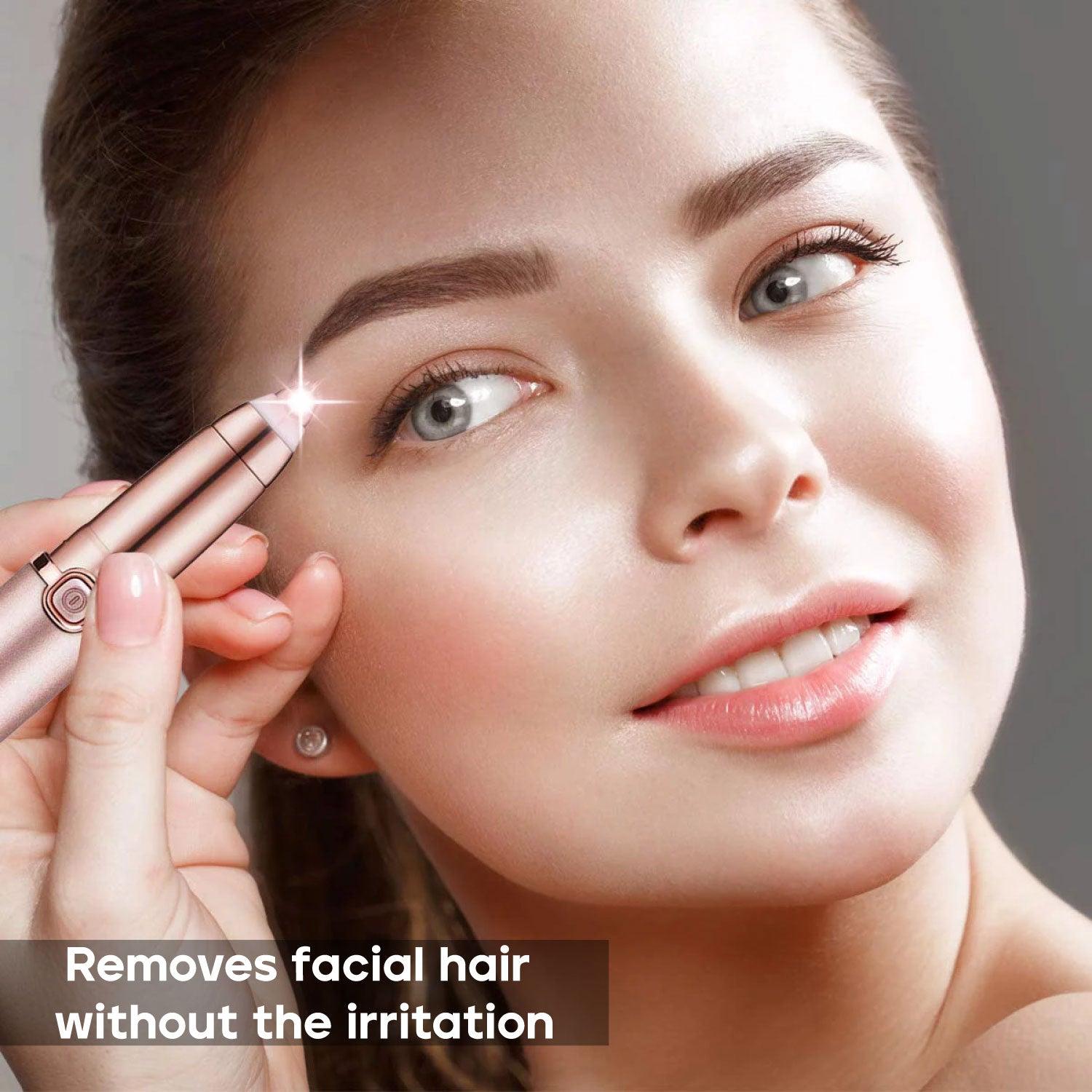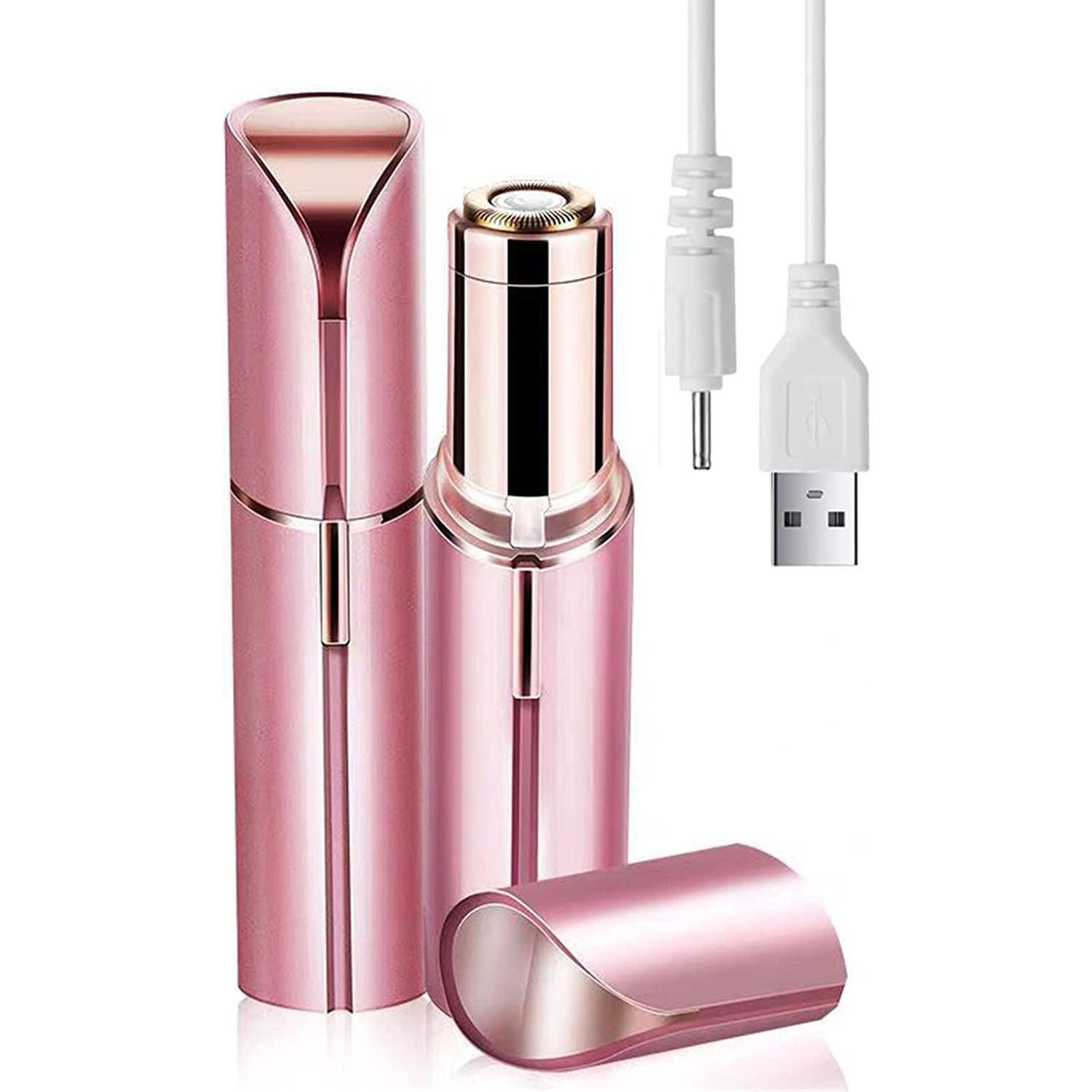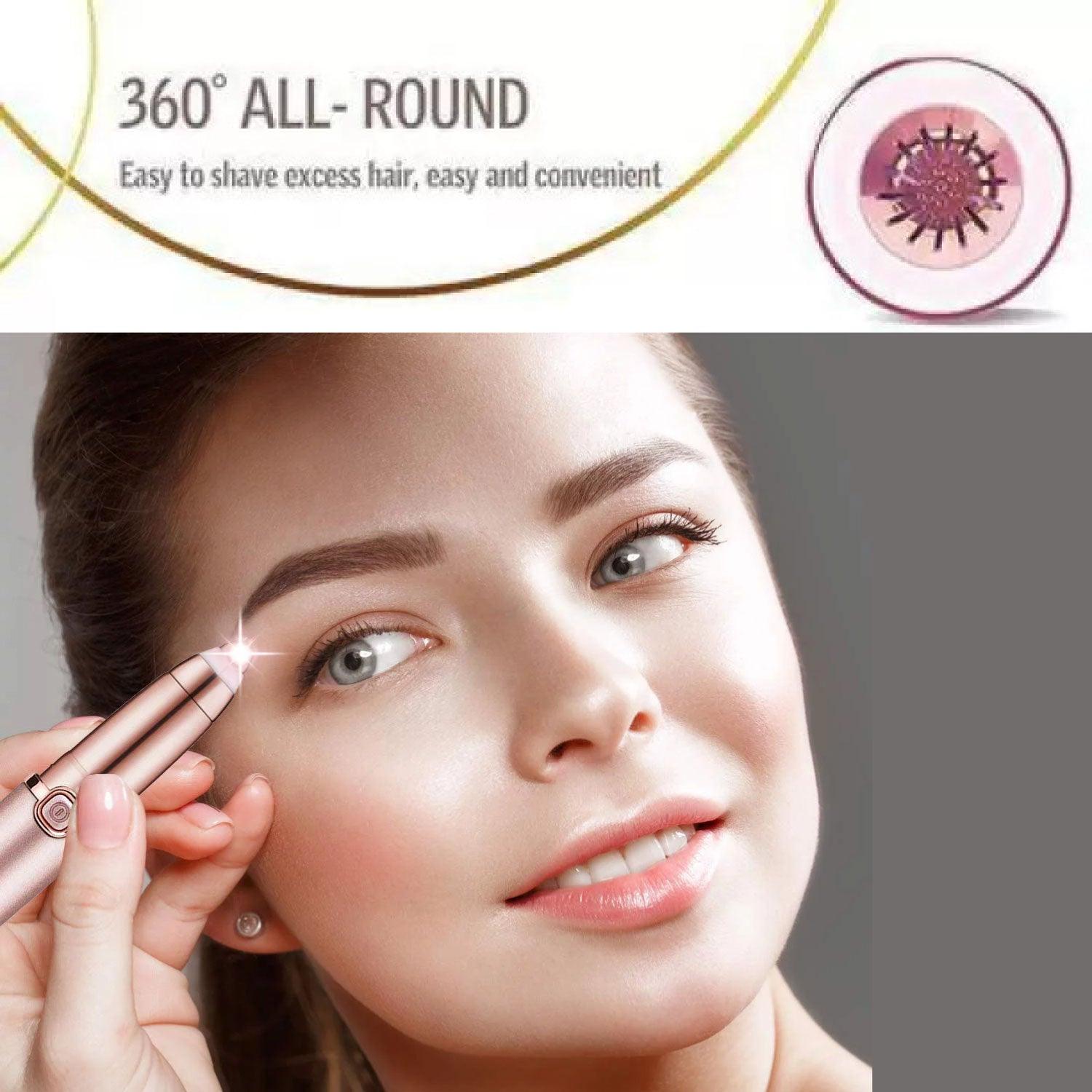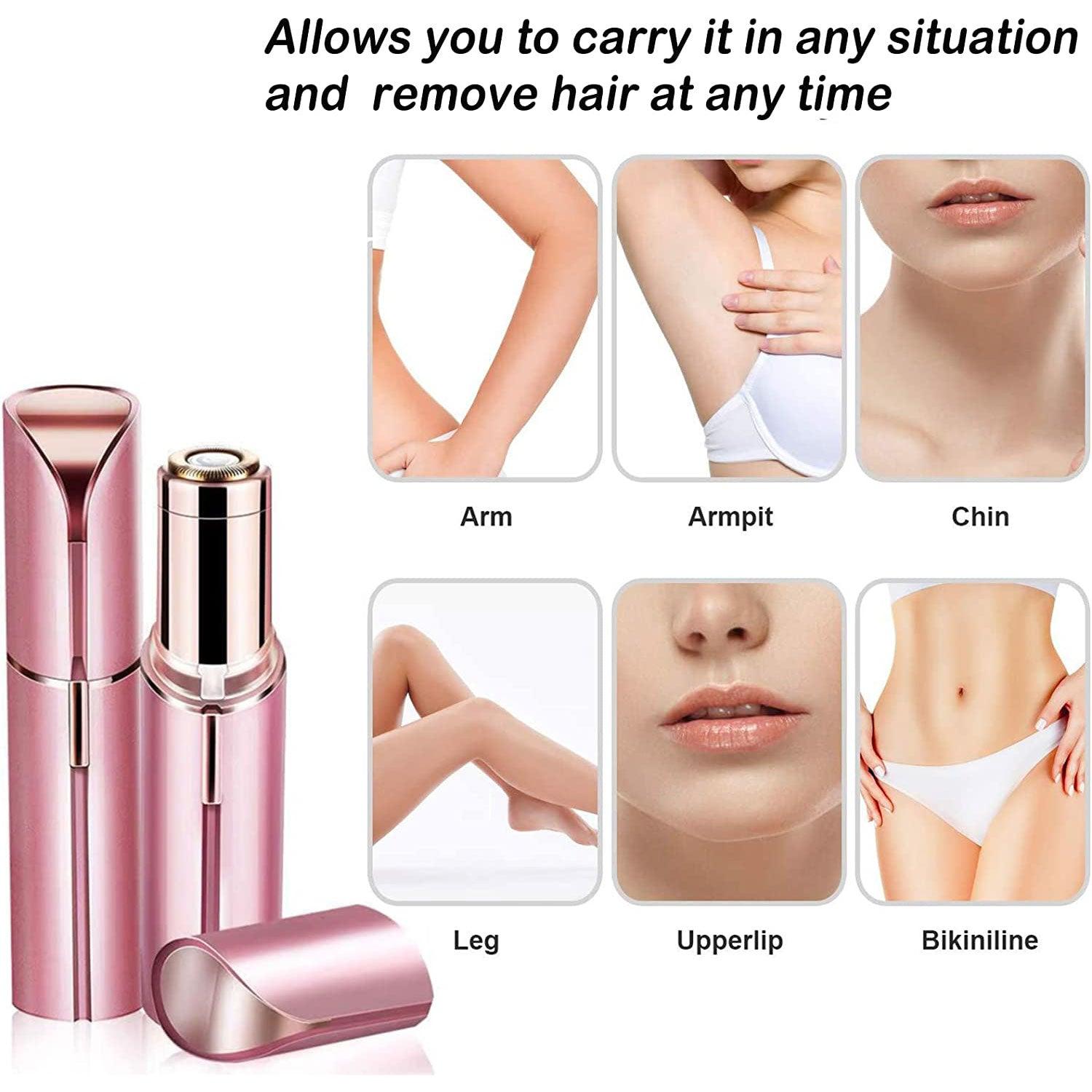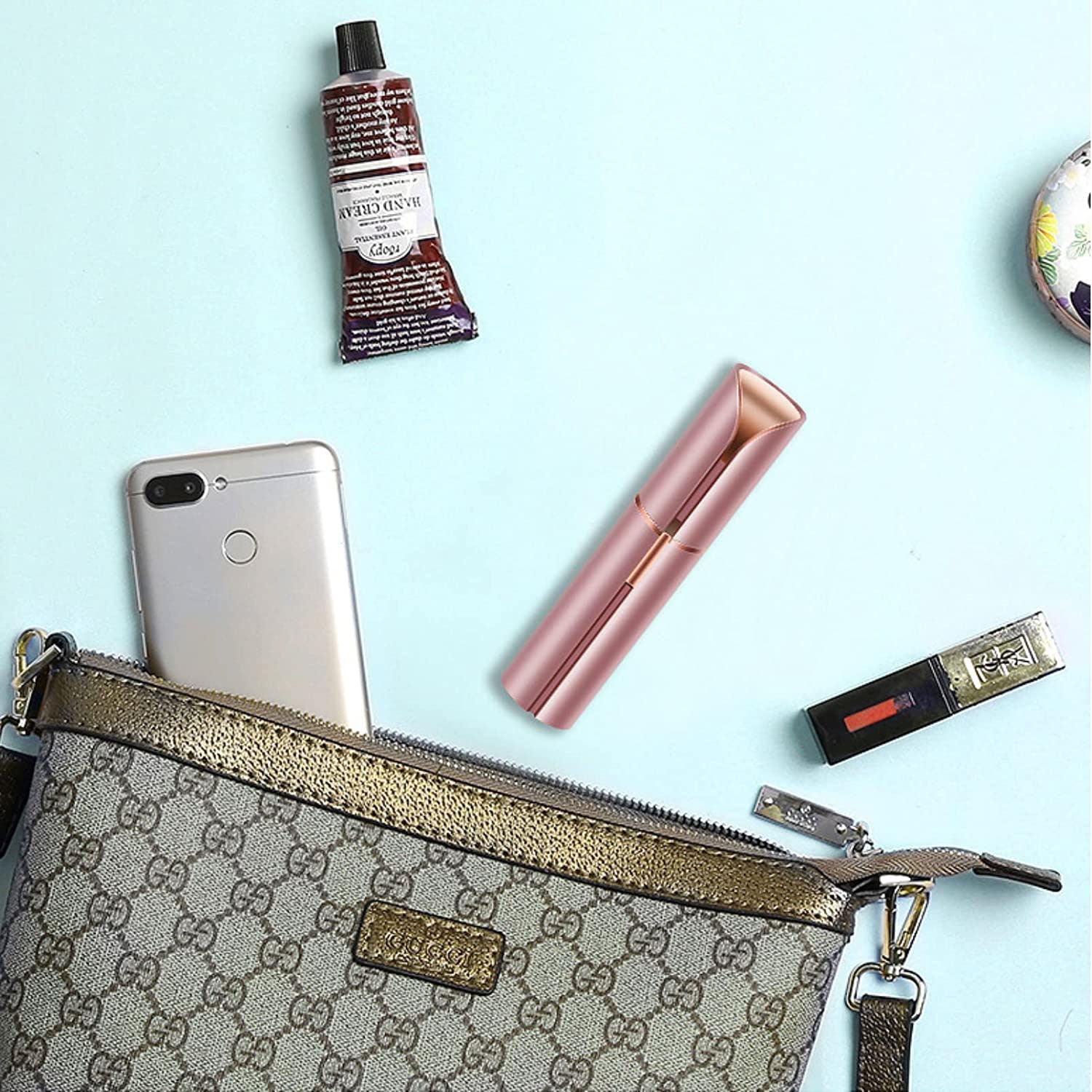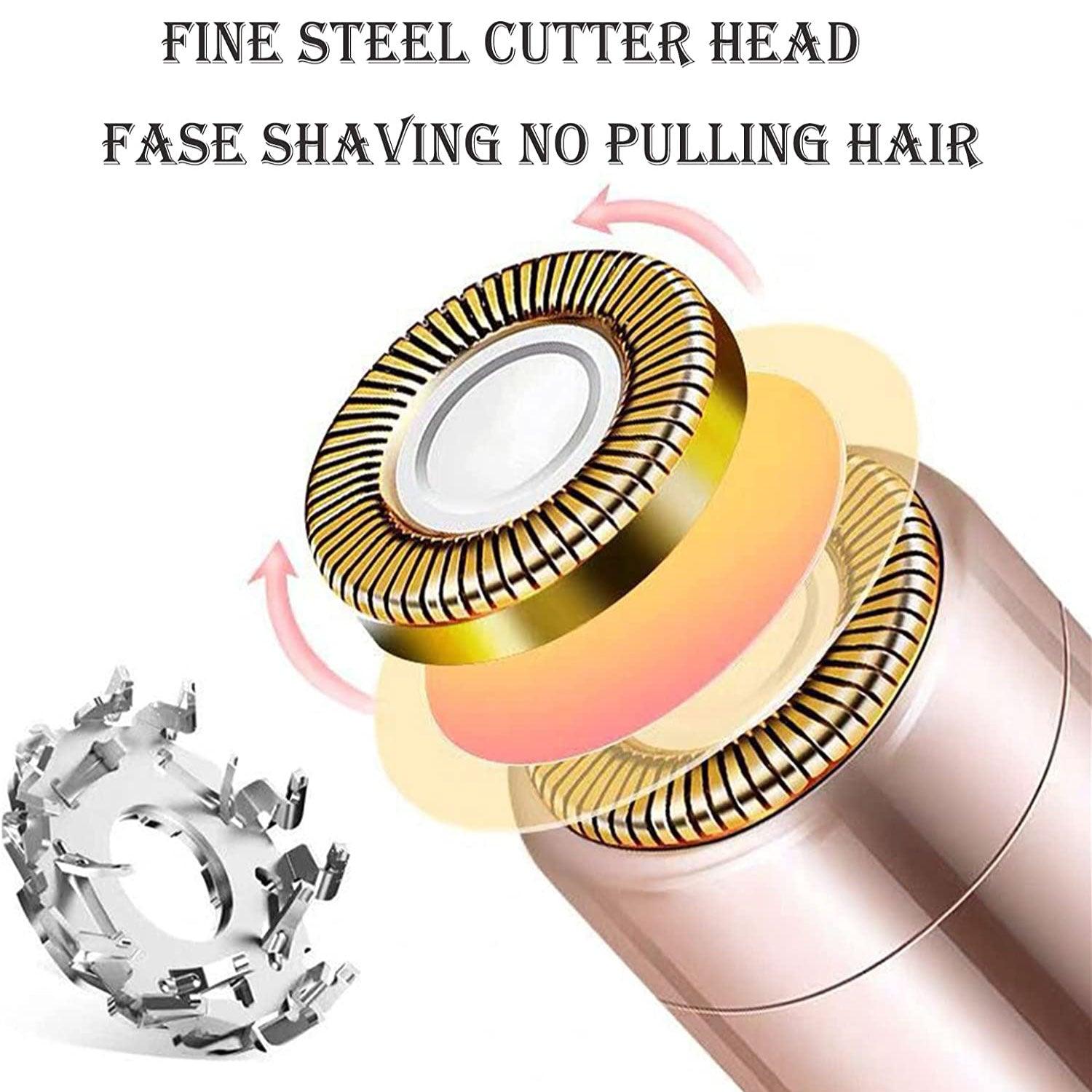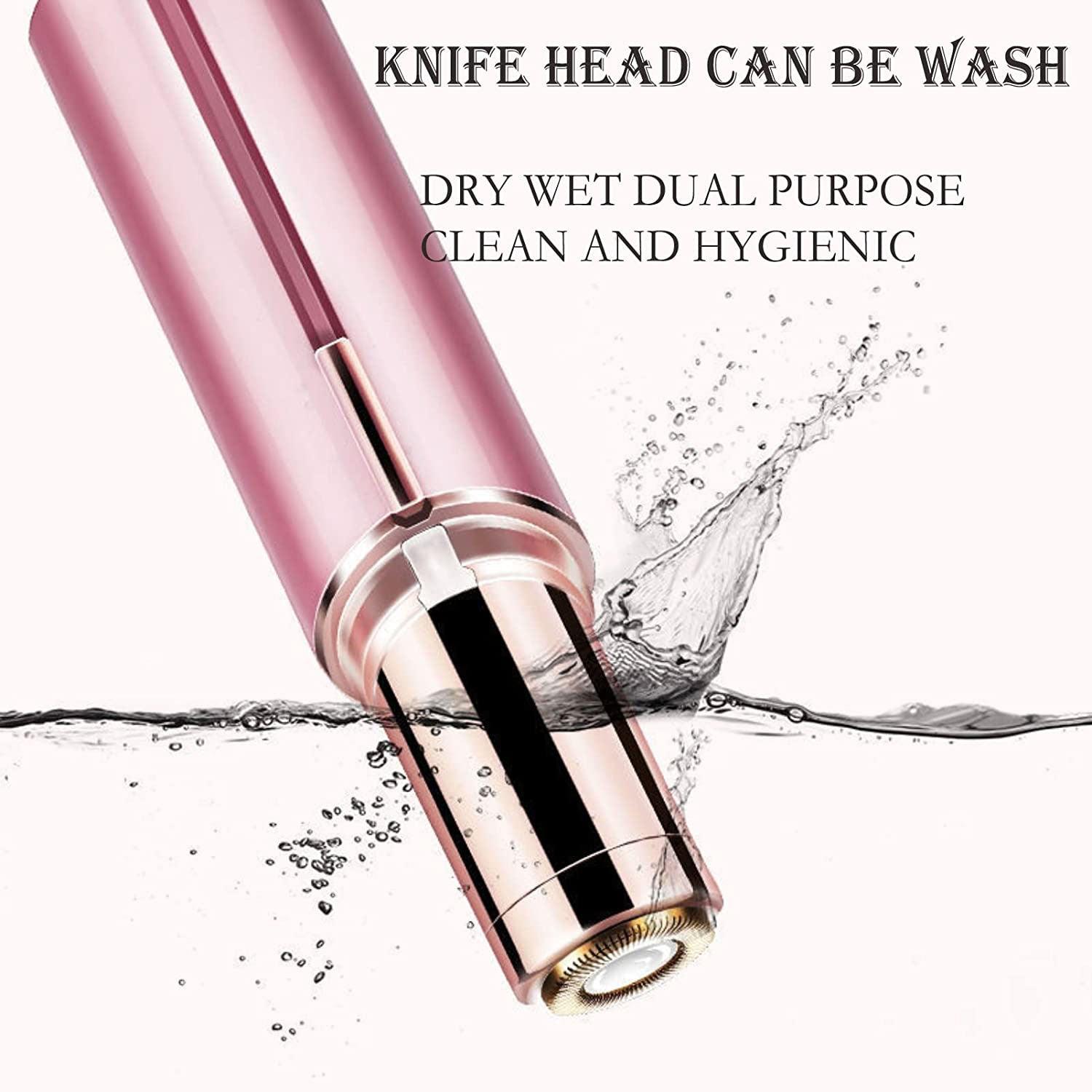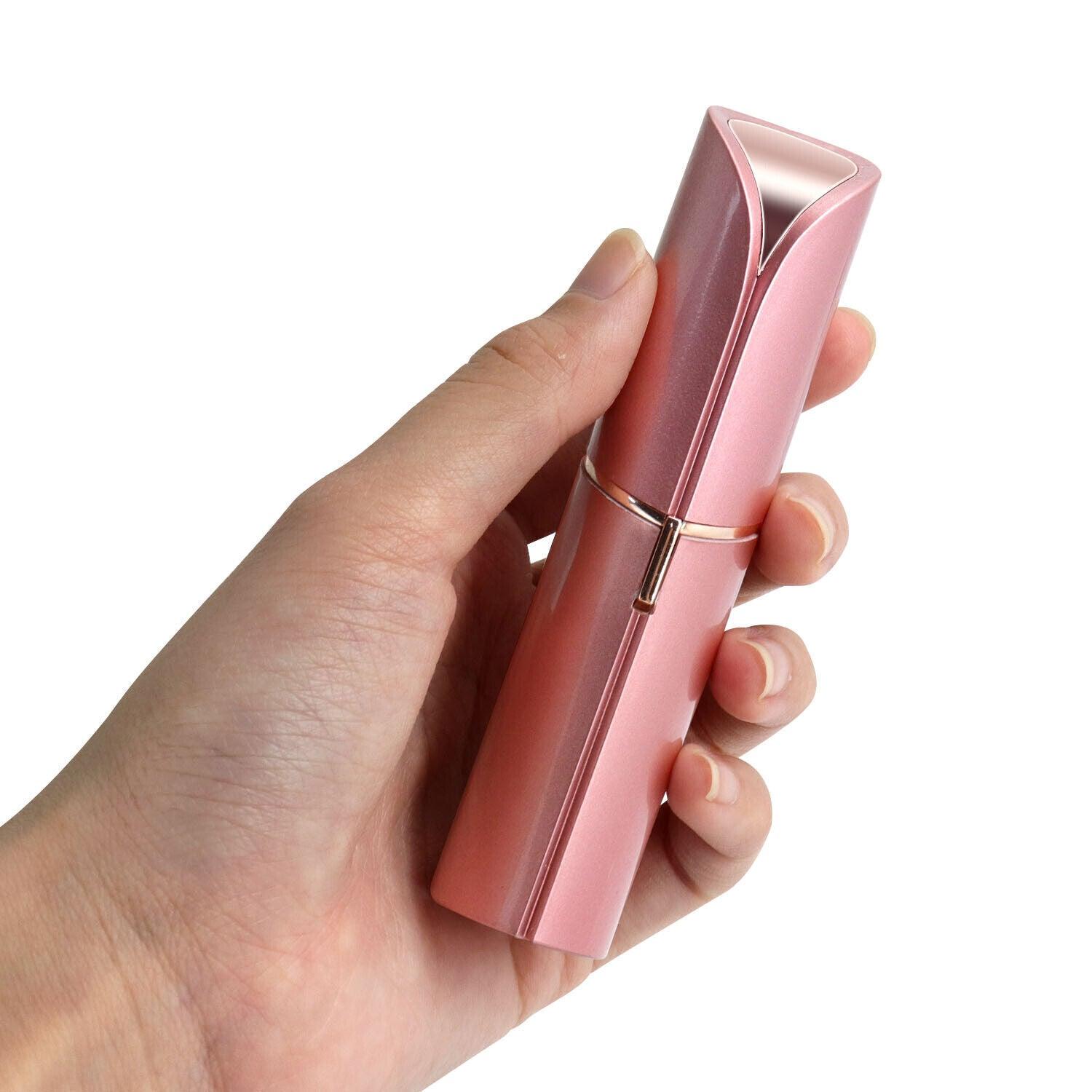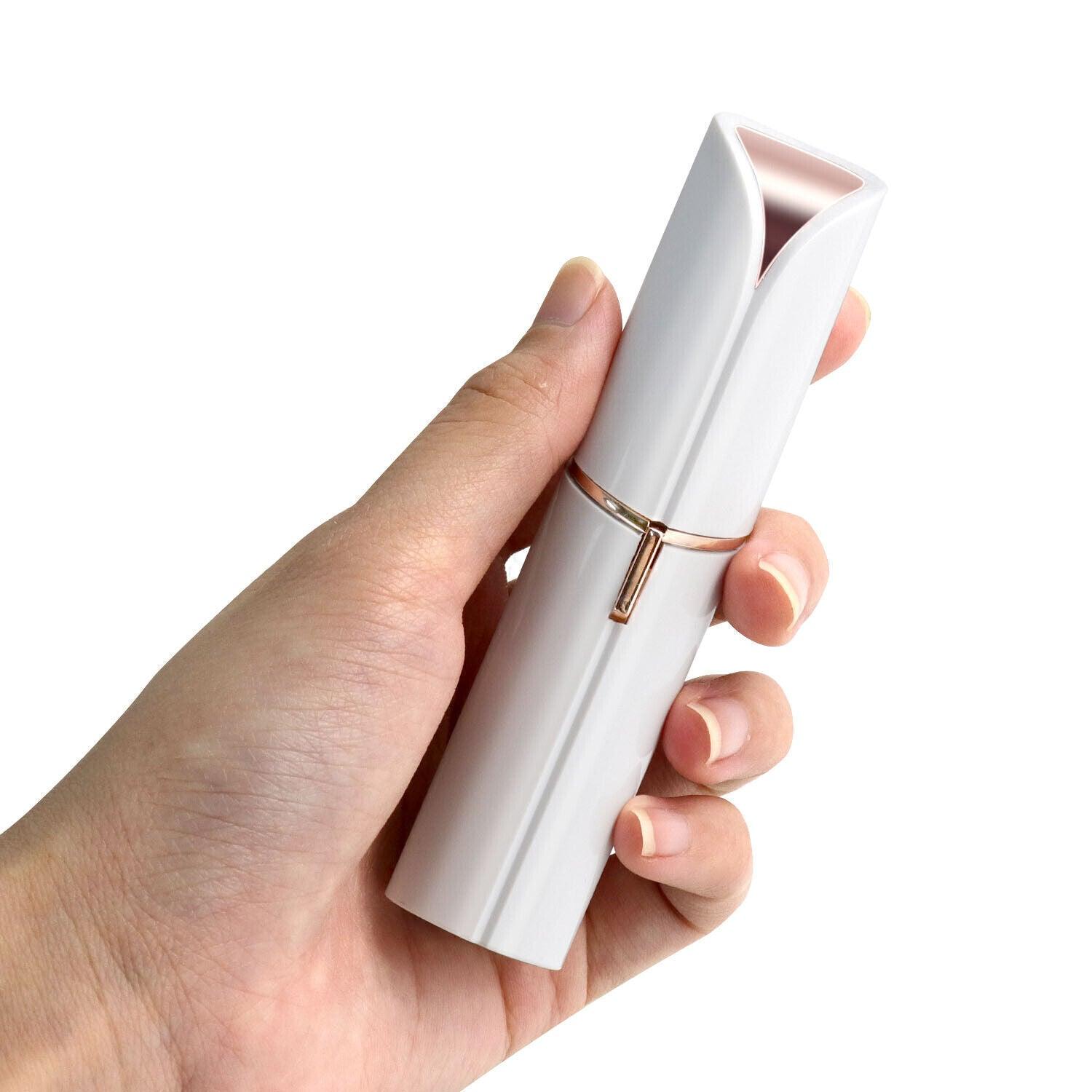 Eyebrow Trimmer for Women - Facial Hair Remover Women Rechargeable Eyebrow Trimmer Face Hair Trimmer,Eyebrow Razor Portable Mini Epilator

About This Item :
Eyebrow Trimmer for Women, An innovative beauty tool called the Instant and Painless Facial Hair Remover rapidly and painlessly removes facial hair without the irritation of plucking, waxing, or depilatory creams.
Women's Rechargeable Eyebrow Trimmer, Portable Mini Epilator, Painless Electric Shaver Trimmer for Lips, and Face and Body Hair Remover
Fashion Design:
This hair remover resembles lipstick in shape. Ideal for traveling with or using on dates and saving in your luggage or makeup bag when you go out! You can easily maintain it by cleaning the washable, removable blade head under running water. This gadget has a beautiful and appealing lipstick-like exterior, but on the inside, it's a rechargeable, incredibly powerful hair-removal tool.
Gentle & Painless:
The women's hair remover is ideal for daily application to prevent hair regrowth and leave skin smooth; it was specifically created to be used on the eyebrow, upper and lower lip, cheeks, and chin.
Optimal Smoothness & Comfort:
The hair removal tool is an electric razor that reaches so close to the skin without irritating but does not rip the hair out from the root, making it a respectful companion for your confidence and beauty. Girl, get ready to look amazing and bid painful wax farewell.
Upgraded USB Rechargeable With Led Light:
The technique is varied in its usage everywhere thanks to its excellent design and built-in LED light, which allows you to follow every curve of the body and ensure you won't miss any hair. Smooth out your makeup more.
Painless Eyebrow Trimmer for Women:
Thanks to our safe and friendly approach to all skin types and tones, no more redness, irritation, or cuts from razors.
USB Rechargeable :
Take advantage of the convenient and improved USB charging functionality. Stop investing extra money in batteries.
No Soap or Water :
Without the use of chemicals, water, or soap, removing unwanted hair couldn't be simpler.
Eyebrow Trimmer for Women Features :
It is made to trim eyebrows, assisting you in maintaining beautiful and healthy eyebrows.

Aim at the smallest area to maintain those lovely eyebrows. It is painless and effective.

You can see even the finest hair thanks to built-in soft LED lights. It can be applied whenever.
How to Use Eyebrow Trimmer for Women :
Step 1: Press the button, and the light will turn on.
Step 2: Use on clean, dry skin. Pull the skin tight and move in small, circular motions. 
Power source: Corded Electric
Color: Pink, White
Blade material: Stainless Steel
Be Maskura Fit
Our Happy Hoopers
30 Minutes Daily Fun Workout
The smart hula hoop counts your burned calories, tracks how long you work out, and records other vital information.
Easy Installation Process
Our Smart Weighted Hula Hoop has a carefully planned design with 27 knots placed in hoop's circumference.
27 Detachable Knots
Our Smart Weighted Hula Hoop has a carefully planned design with 27 knots placed in hoop's circumference.
Let customers speak for us
Easy To Slip Into Your Make Up Bag
A Excellent Product,So Convenient To Use And Handy For Slipping Into Your Handbag
Efficient and painless
This eyebrow trimmer is so efficient and painless. It doesn't pull or irritate my skin like other trimmers I've used in the past. It's also very easy to clean.
Great tool for shaping eyebrows
easy to use and does a great job of shaping my eyebrows. I love that it's compact and can be used on-the-go.
Small and handy
Very useful trimmer, easy to pack and carry anywhere. Trims eyebrows nicely.
Functional product!
This product exceeded all my expectations. It removed unwanted hair quickly. I was amazed at how smooth and soft my skin felt after using it.
Shark Shaver Pro - Platinum Electric Skull Shaver For Head & Face
Best Electric Men's Shaver