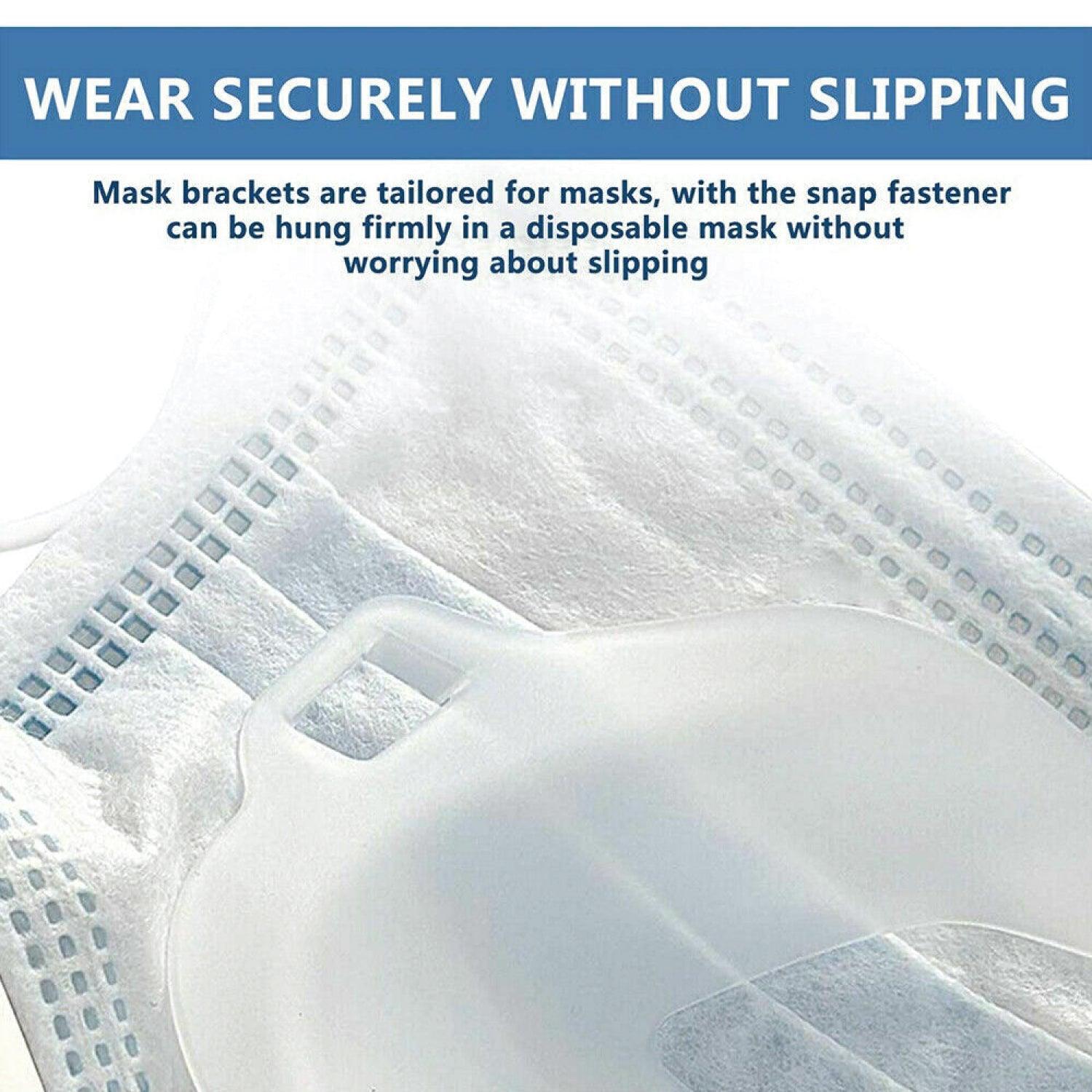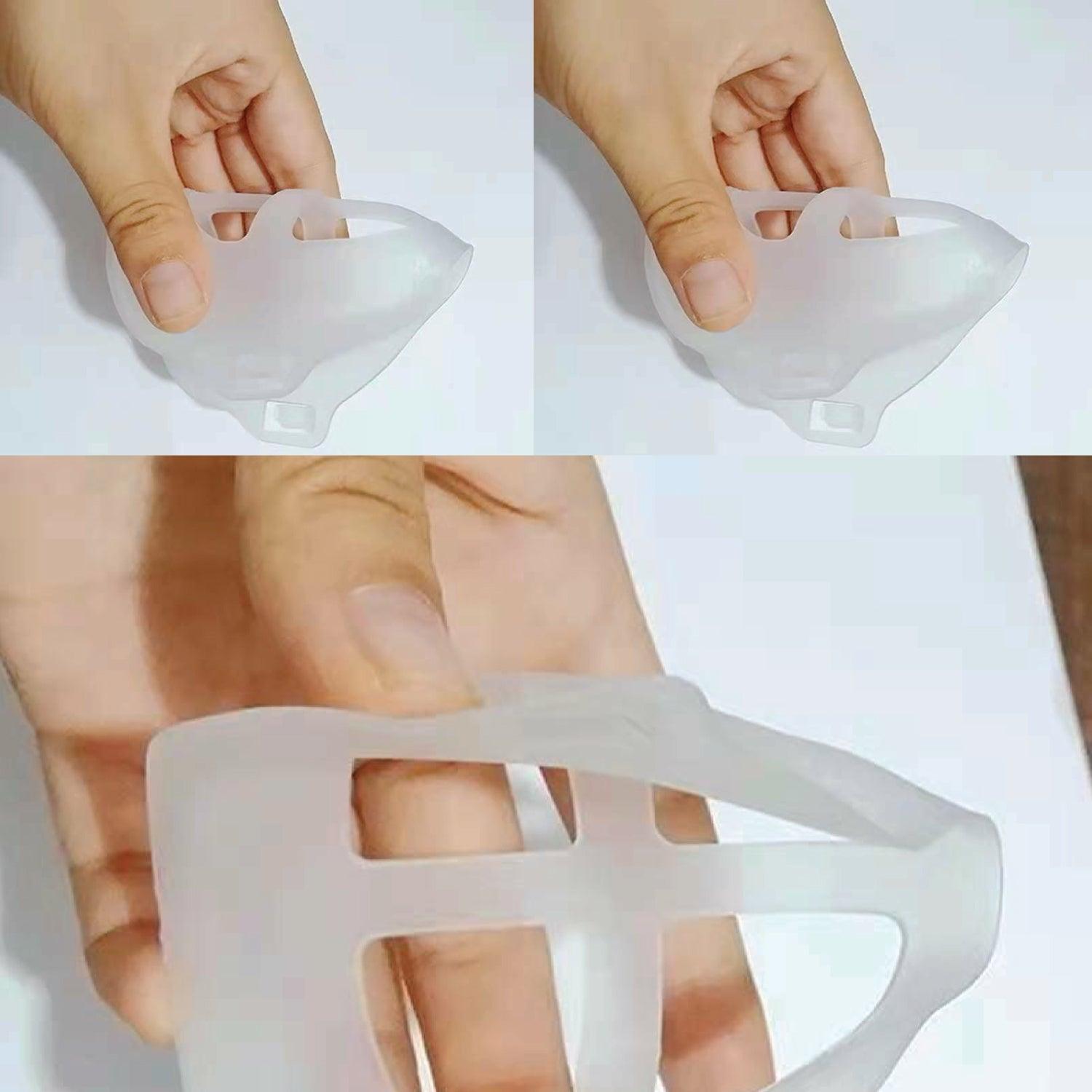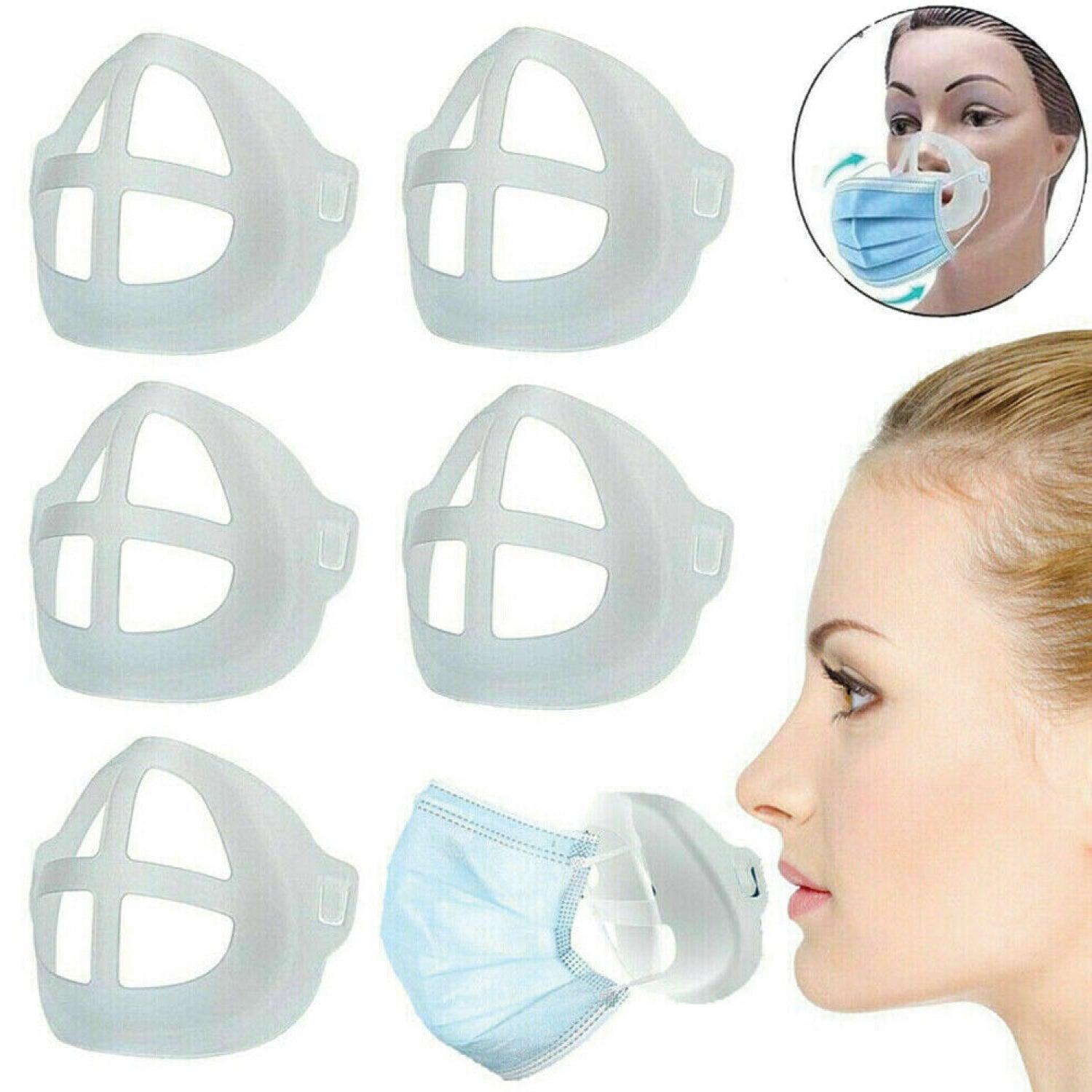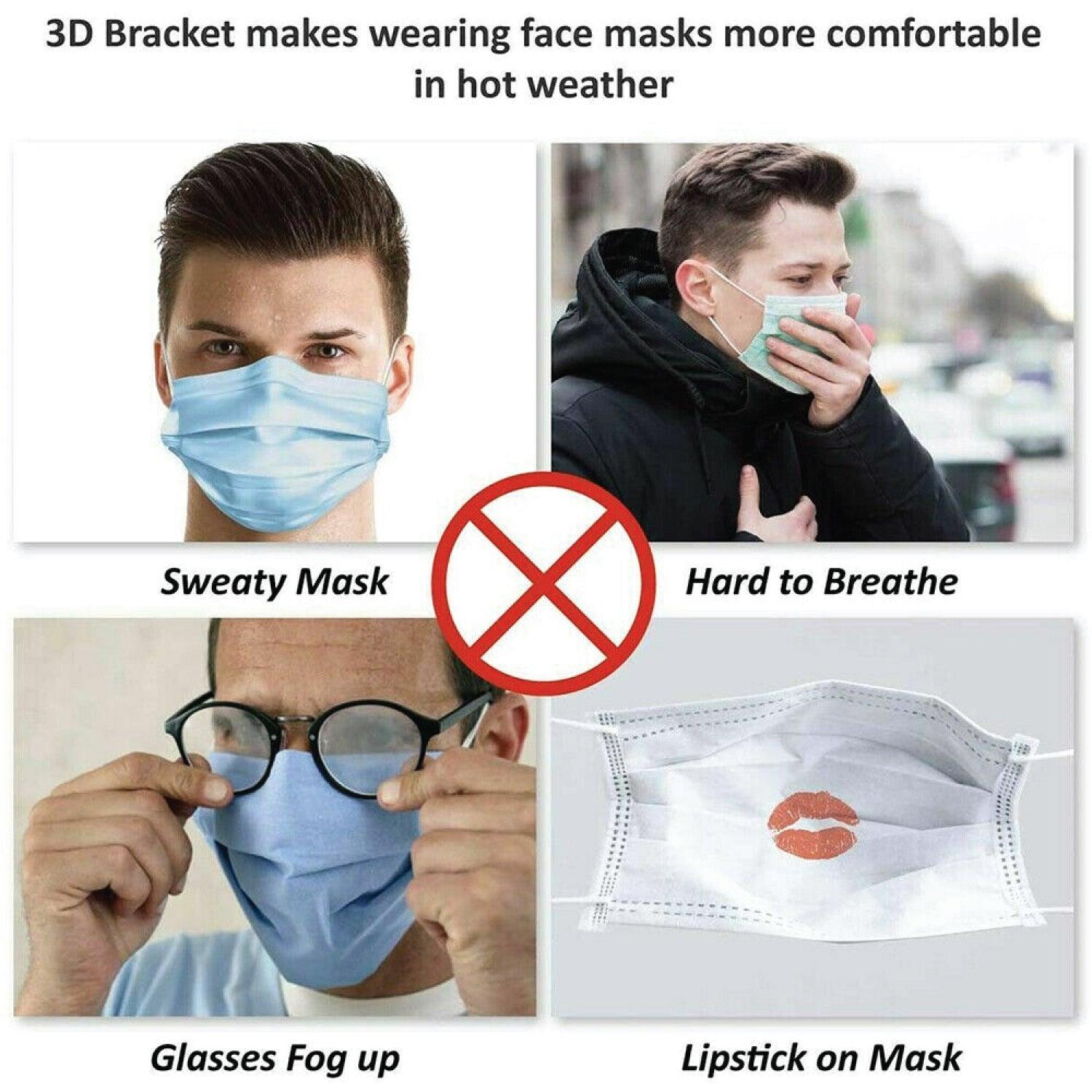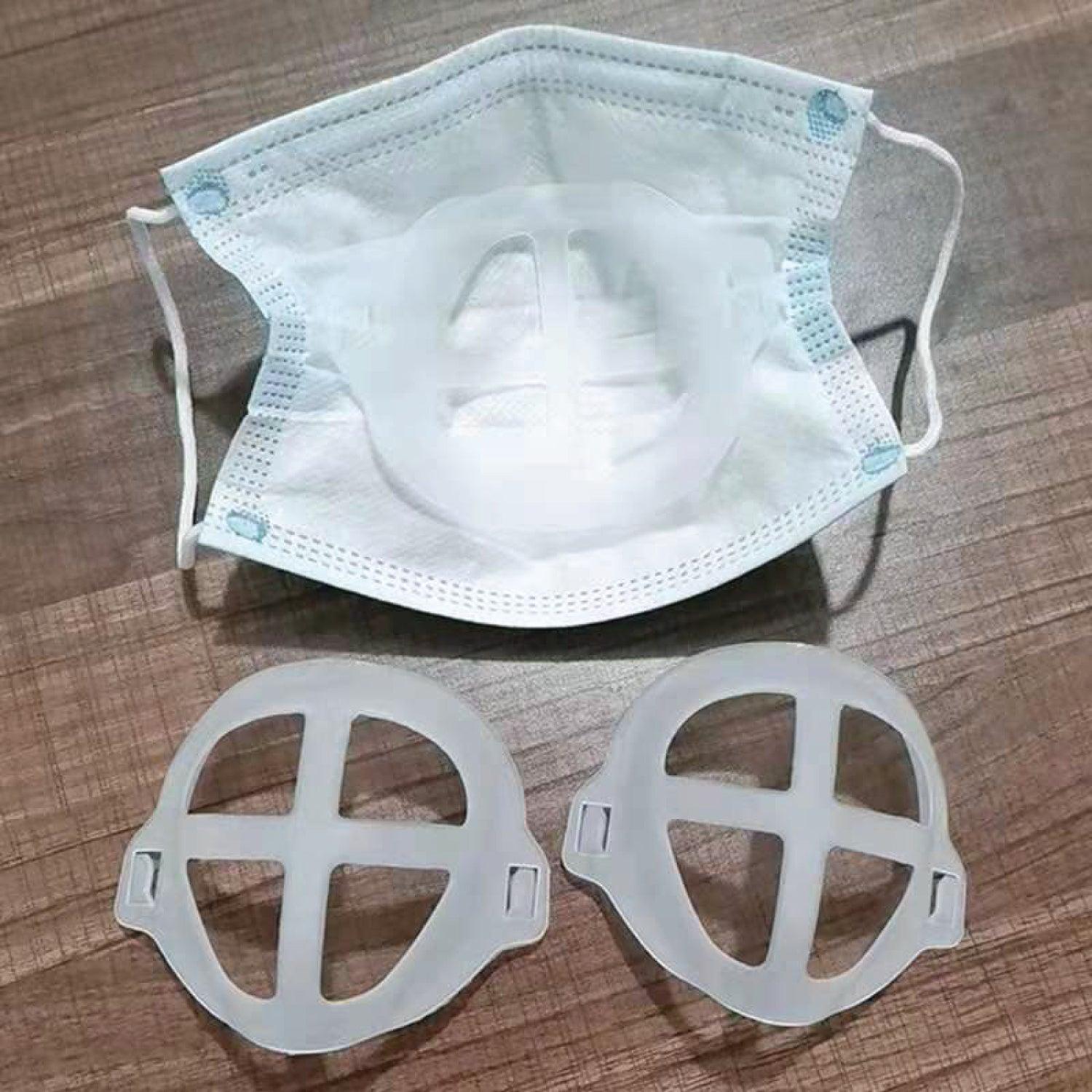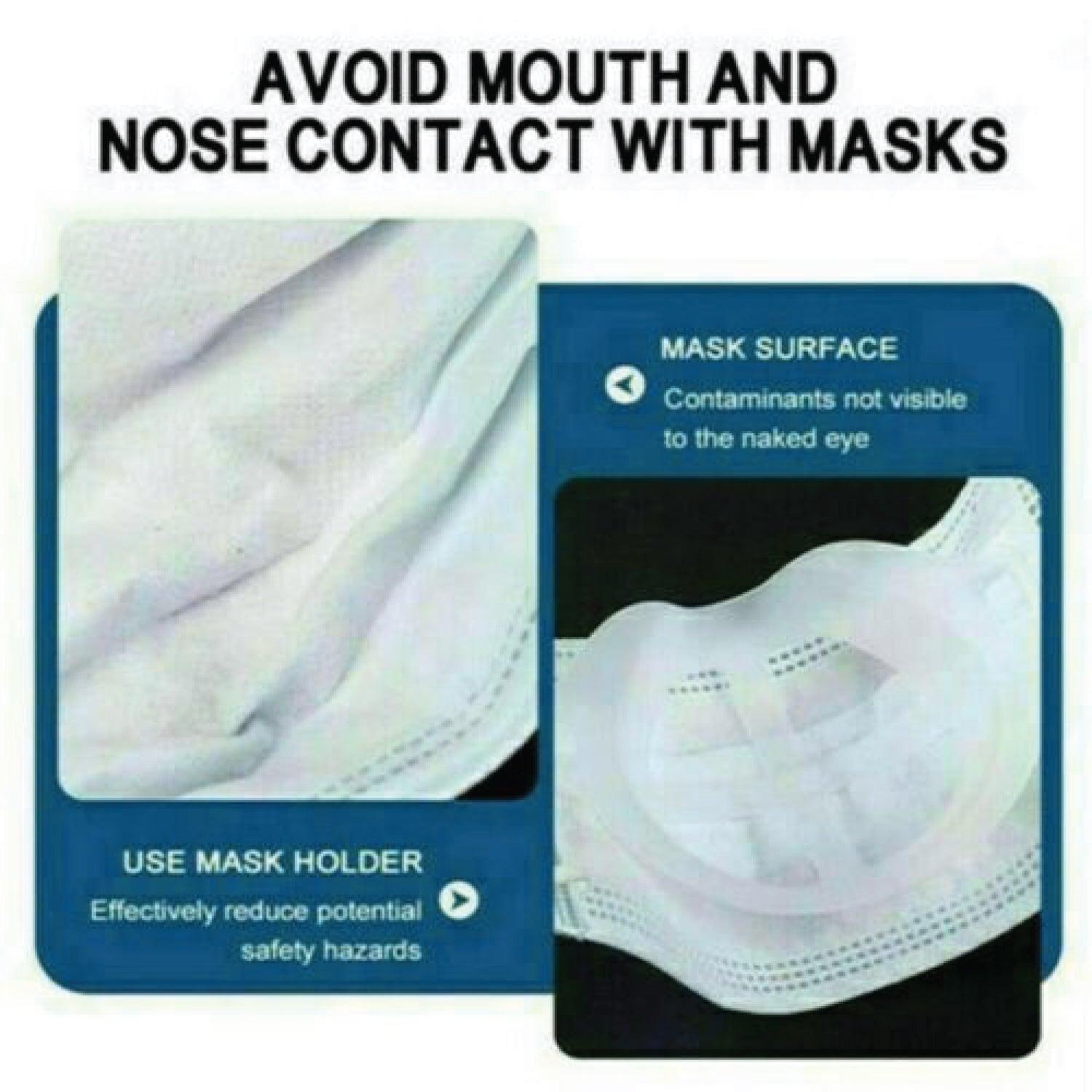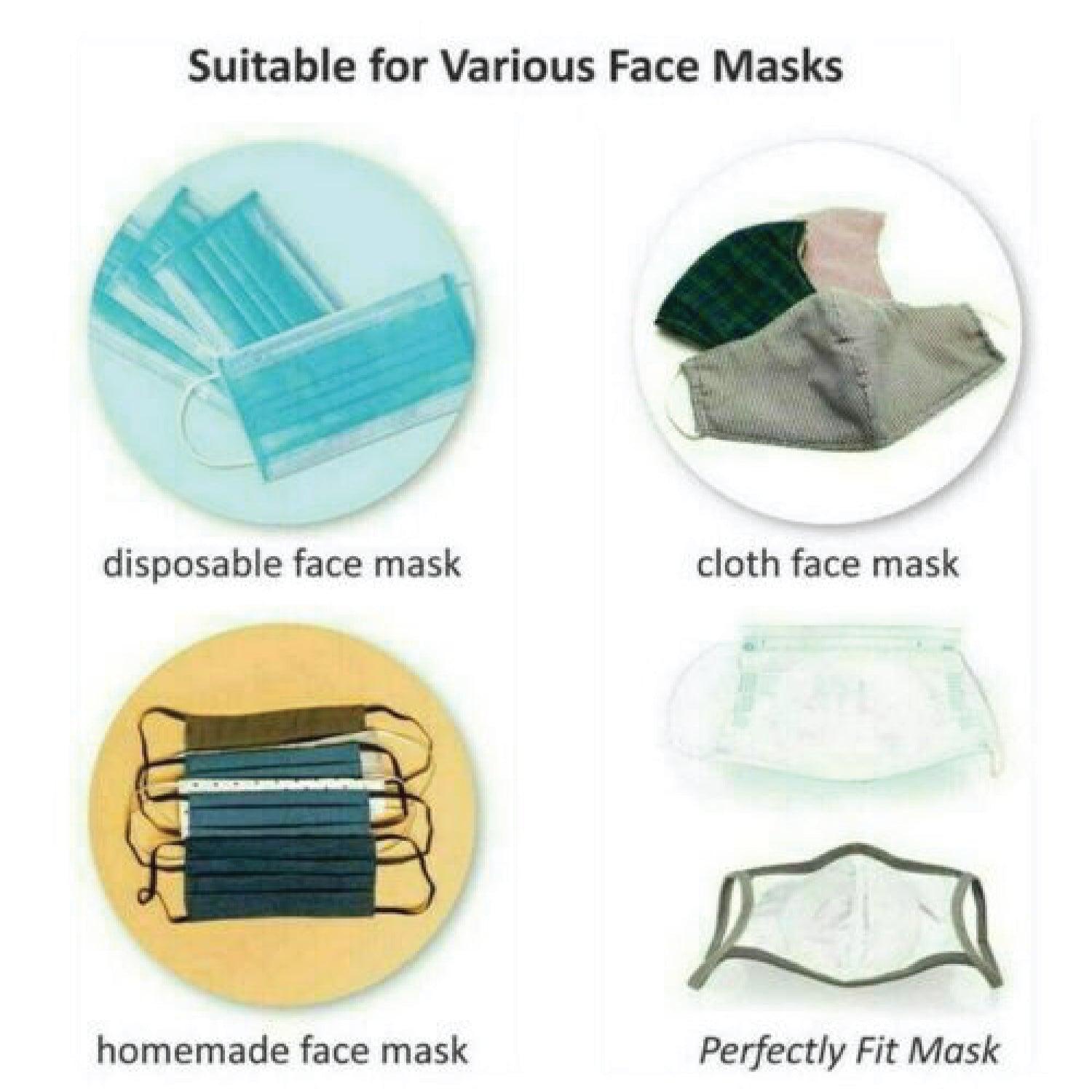 Face Mask Bracket - Lipstick Protector,Mask Bracket, Face Guard, 3D Mask Bracket, Mask Holder, Face Mask Bracket, Silicone Bracket Inner Support Frame

About Face Mask Bracket 
Face Mask Bracket, Due to the face frame's ability to support the fabric around the mouth, it will significantly improve it by allowing for more breathing room. Even with something, you will feel cool and have no trouble breathing.
To prevent the lining from becoming soiled, lipstick protection can also lessen the frequency of friction between anything and your face.
Food-grade, BPA-free Material: 
The 3D mask bracket is made of food-grade silicone that is BPA-free, making it extremely skin-friendly. Silicone mask inserts are safer, softer, and more pleasant than plastic mask brackets. They also have no odor, no disintegration at high temperatures, no dangerous components, and no skin tingling from friction.
Greater Coverage & More Breathing Space:
The 3D lipstick protector's main inner support frame is thicker, providing greater support while keeping fabrics away from the face, mouse, nose, and lips, as well as protecting the lipsticks. With its thinness and fitness, the 3D bracket pleasantly shapes the facial outline, providing more room and breathing room to maintain air permeability for comfortable mask-wearing and simpler breathing.
Useful Face Mask Bracket Accessories:
The 3D bracket is ergonomic and has a sturdy inner mask support frame. Silicone mask cup inserts are great for homemade cloth masks or disposable face masks to prevent sweltering, poor breathing, glasses fogging, and makeup or lipstick mess-ups. These accessories are especially helpful for teachers, students, doctors, and people in restaurants, shops, and other public places—pollution in only one area.
Washable & Reusable Face Mask Bracket :
Made of excellent silicone material, mask brackets can be sterilized in hot water without degrading, unlike plastic mask brackets, and are both washable and reusable. longer service hours and more efficient resource conservation.

Non-stick lipstick, protection from makeup, more breathing room, and assistance with smooth breathing.
To improve the frequency of usage of the mask and address the issue of not having enough masks, you can reuse the mask holder.
To avoid fogging and to maintain cleanliness within the mask, wear a mirror.
Design uniqueness: The 3D mask holder is made to accommodate the nasal bridge—smoother, breathable, and stuffier breathing.
Gender: Adult Unisex
Modified Item: No
Style: Half
Main Color: White
Personalize: No
Material: Plastic
Theme: Health
Features: 3D


Be Maskura Fit
Our Happy Hoopers
30 Minutes Daily Fun Workout
The smart hula hoop counts your burned calories, tracks how long you work out, and records other vital information.
Easy Installation Process
Our Smart Weighted Hula Hoop has a carefully planned design with 27 knots placed in hoop's circumference.
27 Detachable Knots
Our Smart Weighted Hula Hoop has a carefully planned design with 27 knots placed in hoop's circumference.
Let customers speak for us
It fits inside my mask and doesn't move around. The bracket also makes it easier to breathe while wearing a mask. I appreciate the added comfort and will definitely be purchasing more for my family and friends.
convenient and at ease
The Face Mask Bracket that I bought has really changed the game! It's not only cozy to wear, but it also prevents my lipstick from smearing all over my face mask. Soft and convenient for cleaning, silicone is a substance. I wholeheartedly urge anyone who uses a mask for extended periods of time to get this product.
Comfortable and Convenient
I purchased the face mask bracket and it is not only comfortable to wear, but it also keeps my lipstick from smudging all over my mask. The silicone material is soft and easy to clean. I highly recommend this product to anyone who wears a mask for long periods of time.
Light weight & cooling
Very comfortable made it a lot easier to breathe and keep cool under the mask! I would recommend these.
Very sturdy and comfy
Sturdy, easy to use. The comfort is very good.
Shark Shaver Pro - Platinum Electric Skull Shaver For Head & Face
Best Electric Men's Shaver