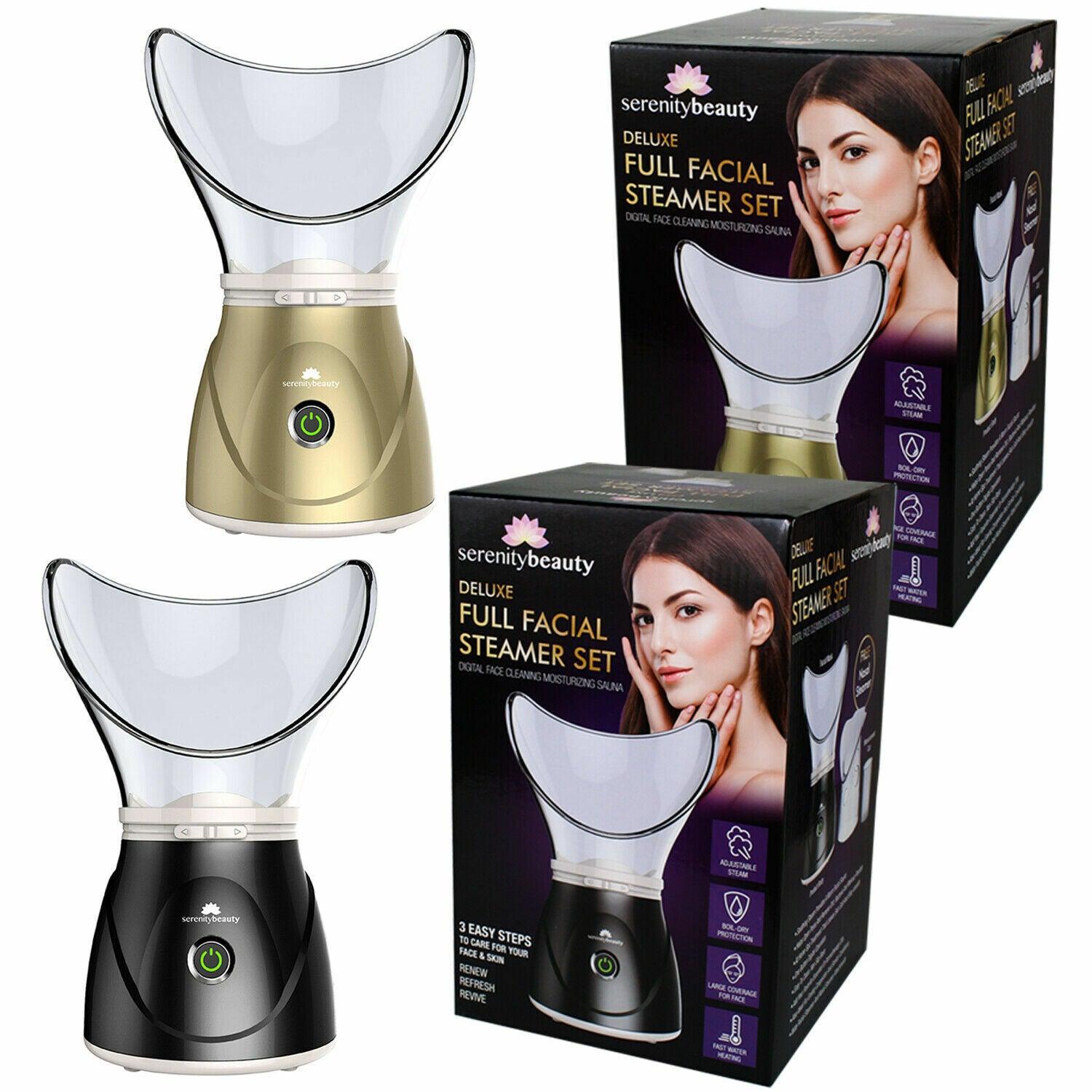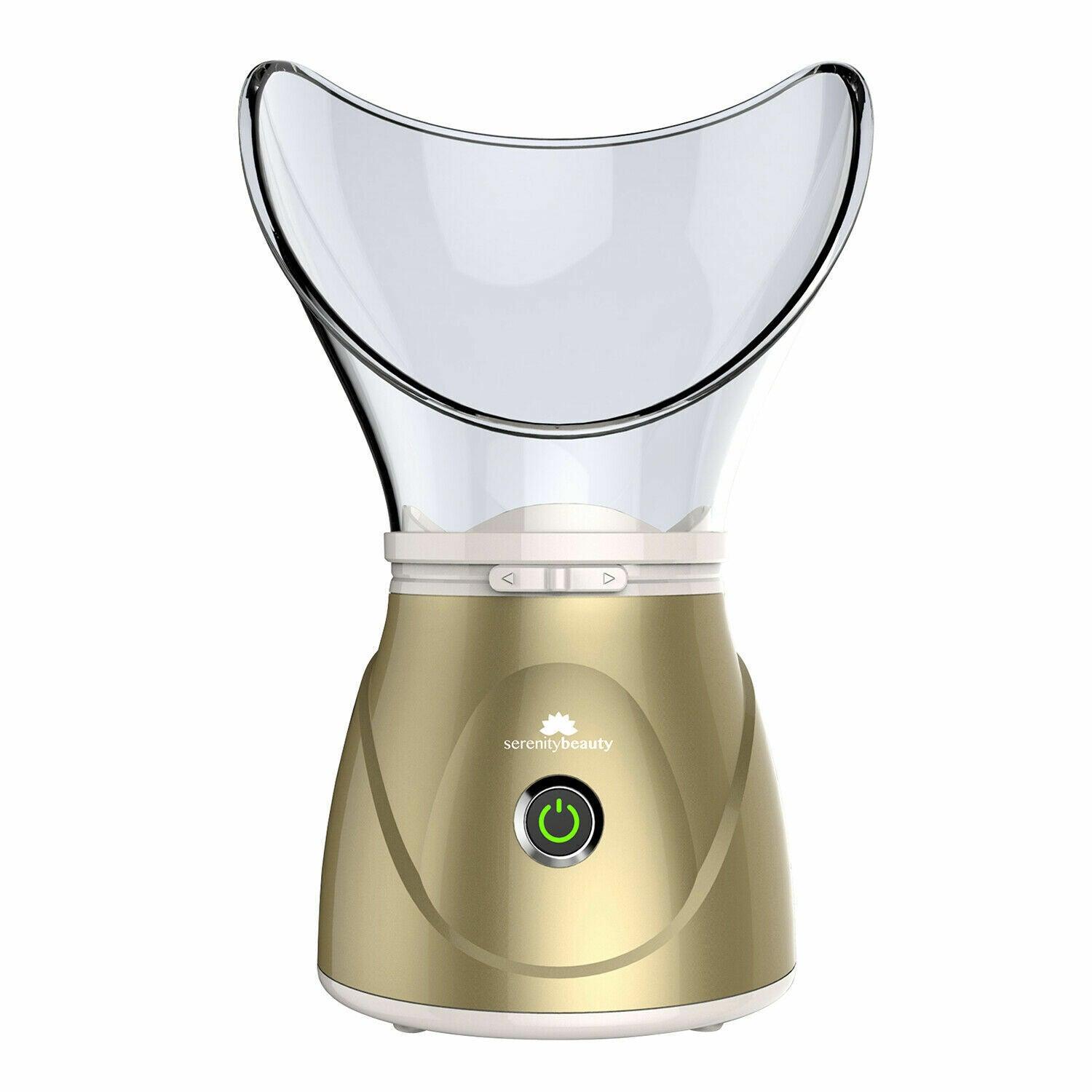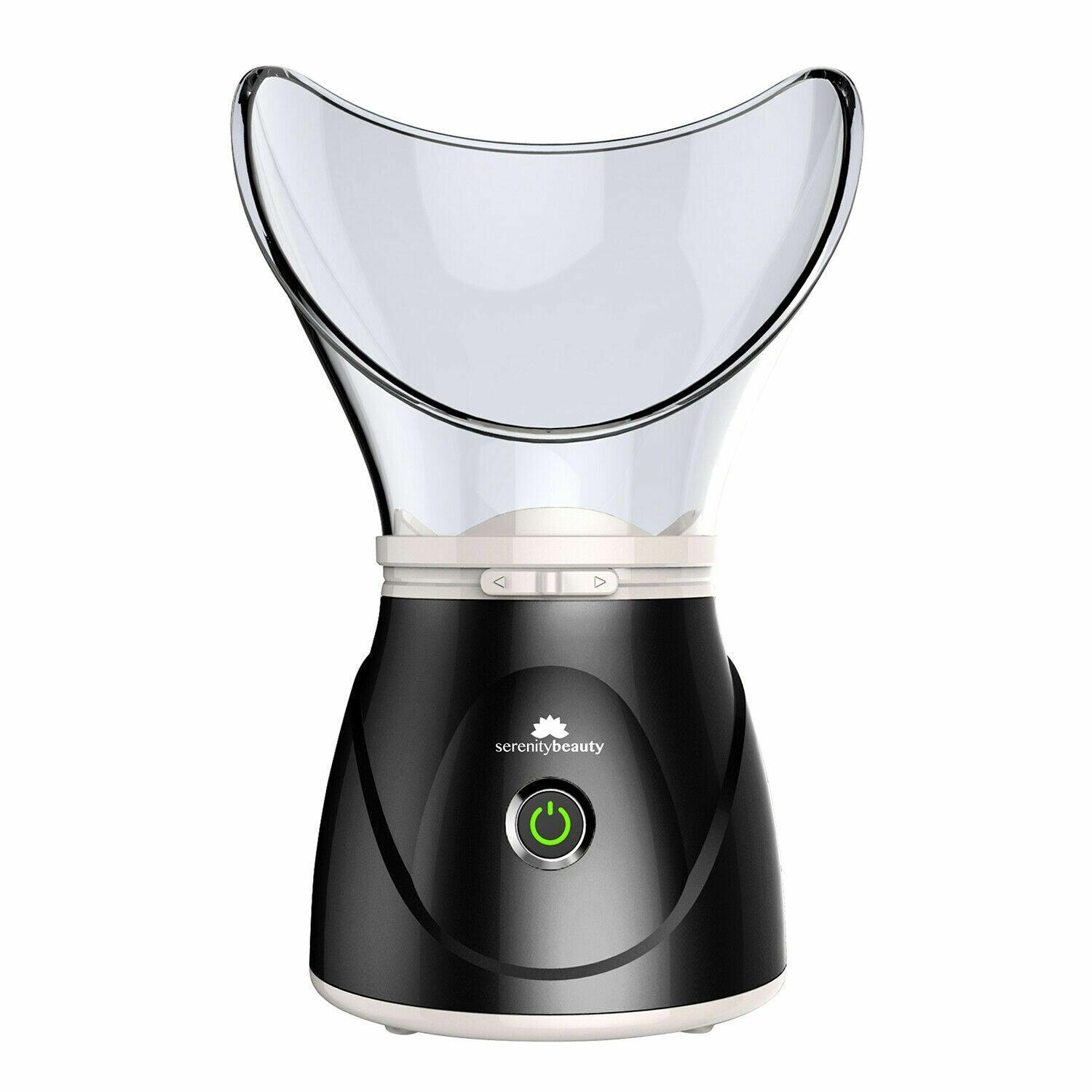 Facial Steamer Spa - Digital Face Facial Steamer Spa Pores Steam Sprayer Skin Beauty Clean Sauna Mist

About Facial Steamer Spa
Using a Facial Steamer Spa to remove blackheads or greasy skin is a useful alternative for people with these conditions because the water vapor it produces helps with two things: opens pores. Steam dislodges debris and impurities that block pores, while heat induces sweating, which clears pores. 
A new kind of face steamer called a facial steamer produces nano-ionic steam. Compared to standard hot water steamers, nano steam, and ionic water particles can penetrate the skin up to 10 times more effectively.
For optimal results, use distilled or pure water with this high-powered technology. Within 30 seconds of turning it on and filling it with the prescribed amount of water, you may experience a potent and relaxing mist. For around ten minutes, unwind and savor the steam.
At-Home Facial & Enjoyable Fragrance:
The facial steamer helps to hydrate skin and clears clogged pores to improve product penetration. The face steamer's nozzle and steam flow direction may be adjusted to produce your ideal calming at-home facial. In addition, you can use the cotton pads that come with the facial steamer as aromatherapy tablets by adding a few drops of essential oil to them.
Safety:
ABS is the eco-friendly, non-toxic, and non-irritating material used to make facial steamers. You might detect a faint fresh plastic fragrance when using the face steamer for the first time, as is typical of all plastic devices. Do not worry; this odor will go away after a few applications. The face steamer will shut off when the water supply is depleted to avoid a hot burn.
Facial Steamer Spa Tips
Only distilled or filtered water should be used with the face steamer

Keep at least 8 inches between your face and the nozzle of the facial steamer.

To avoid an odor buildup after using the face steamer, make sure to empty the tank of any remaining water.
Facial Steamer Spa Instructions for Use : 
Power Supply
Plug the power cord into a household electrical outlet. The power supply and outlet must meet the product requirements.
Power On
To turn the facial steamer on, fully press the power button. The facial steamer is on if there is light at the nozzle base. Before turning it on, you can place an aromatherapy cotton pad horizontally into the groove at the base of the nozzle and add a few drops of essential oil if you need aromatherapy.
Spray
During use, some hot water drops may leak. Make sure there are at least 8 inches between your face and the nozzle of the face steamer for safety.
Power Off
Press the power button to turn off the power and unplug the power cord.
You May Check It out: Epilator for Facial Hair
Color: Gold, Black
Material: Abs
Product benefits: Pores, Clean
Age Range Description : Adult

Be Maskura Fit
Our Happy Hoopers
30 Minutes Daily Fun Workout
The smart hula hoop counts your burned calories, tracks how long you work out, and records other vital information.
Easy Installation Process
Our Smart Weighted Hula Hoop has a carefully planned design with 27 knots placed in hoop's circumference.
27 Detachable Knots
Our Smart Weighted Hula Hoop has a carefully planned design with 27 knots placed in hoop's circumference.
Let customers speak for us
The facial steamer spa has a remarkable calming and revitalizing effect. It's a great addition to my skincare routine and helps to open pores. I like how easy it is to operate and maintain this facial steamer spa. It quickly heats up and has a timer setting, which is quite helpful. It is both incredibly effective and fairly priced to use this face steamer spa. My skin's texture and appearance have improved dramatically, and the product is very affordable.
The facial steamer spa is incredibly soothing and reviving. It's a fantastic addition to my skincare regimen and truly aids in pore opening. I appreciate how simple it is to use and clean this facial steamer spa. It includes a timer option, which is quite useful, and heats up rapidly. This face steamer spa is very efficient and reasonably priced. It has significantly enhanced the texture and appearance of my skin, and it offers excellent value for the money.
I'm not the most tech-savvy person, but the digital display on this facial steamer spa made it so easy to use. The instructions are clear, and I love the option to set a timer for my steam session. My skin feels so clean and refreshed after each use.
With this facial steamer spa, my skin feels renewed and revitalized.
I was apprehensive to use a facial steamer because I have trouble with dry skin. But now that I've used this spa, I'm astonished by how soft and nourished my skin feels. Additionally, it's simple to operate and customizable to my needs thanks to the digital display.
Works good for basic home use.
Works great for Home use. Overall very happy with the product.
Shark Shaver Pro - Platinum Electric Skull Shaver For Head & Face
Best Electric Men's Shaver