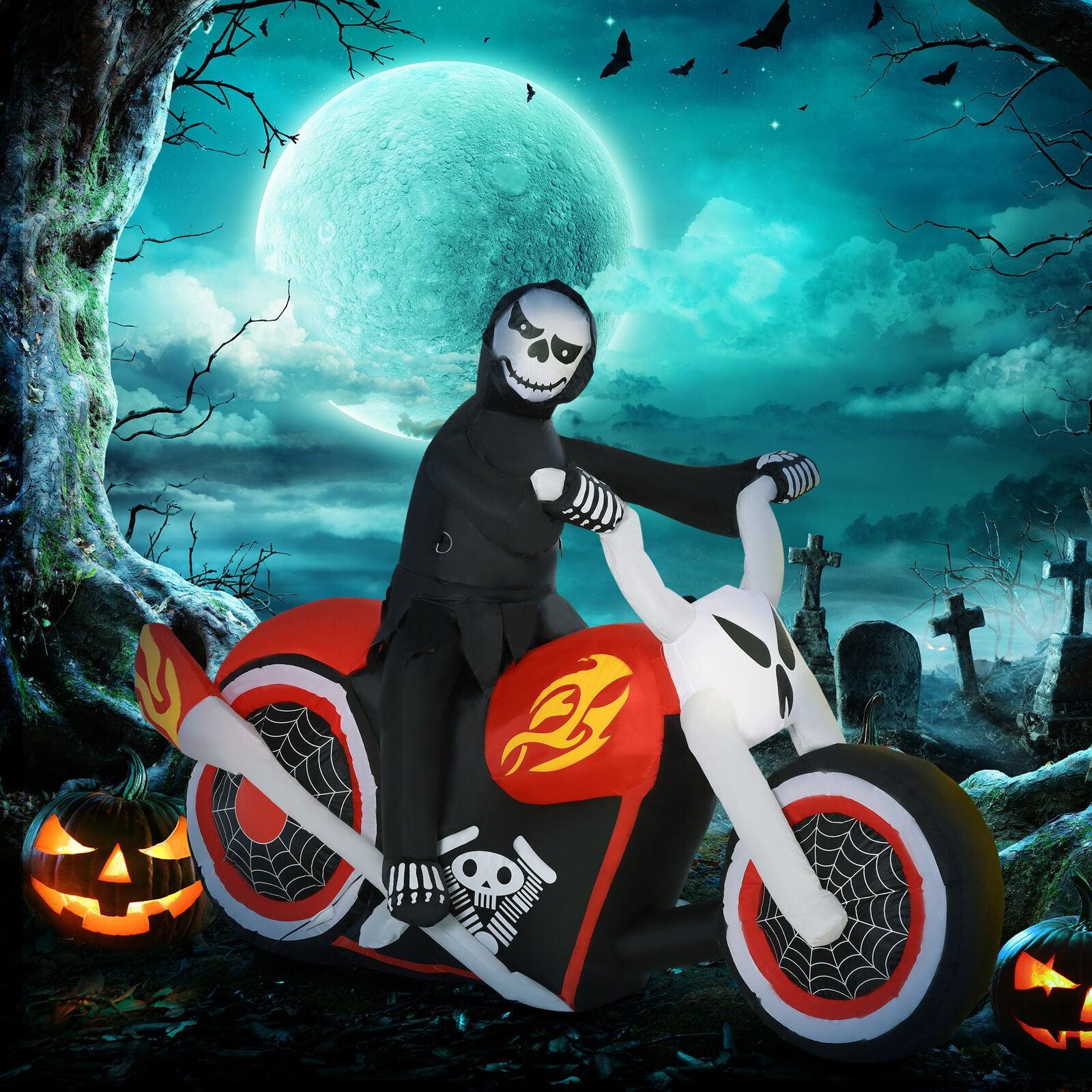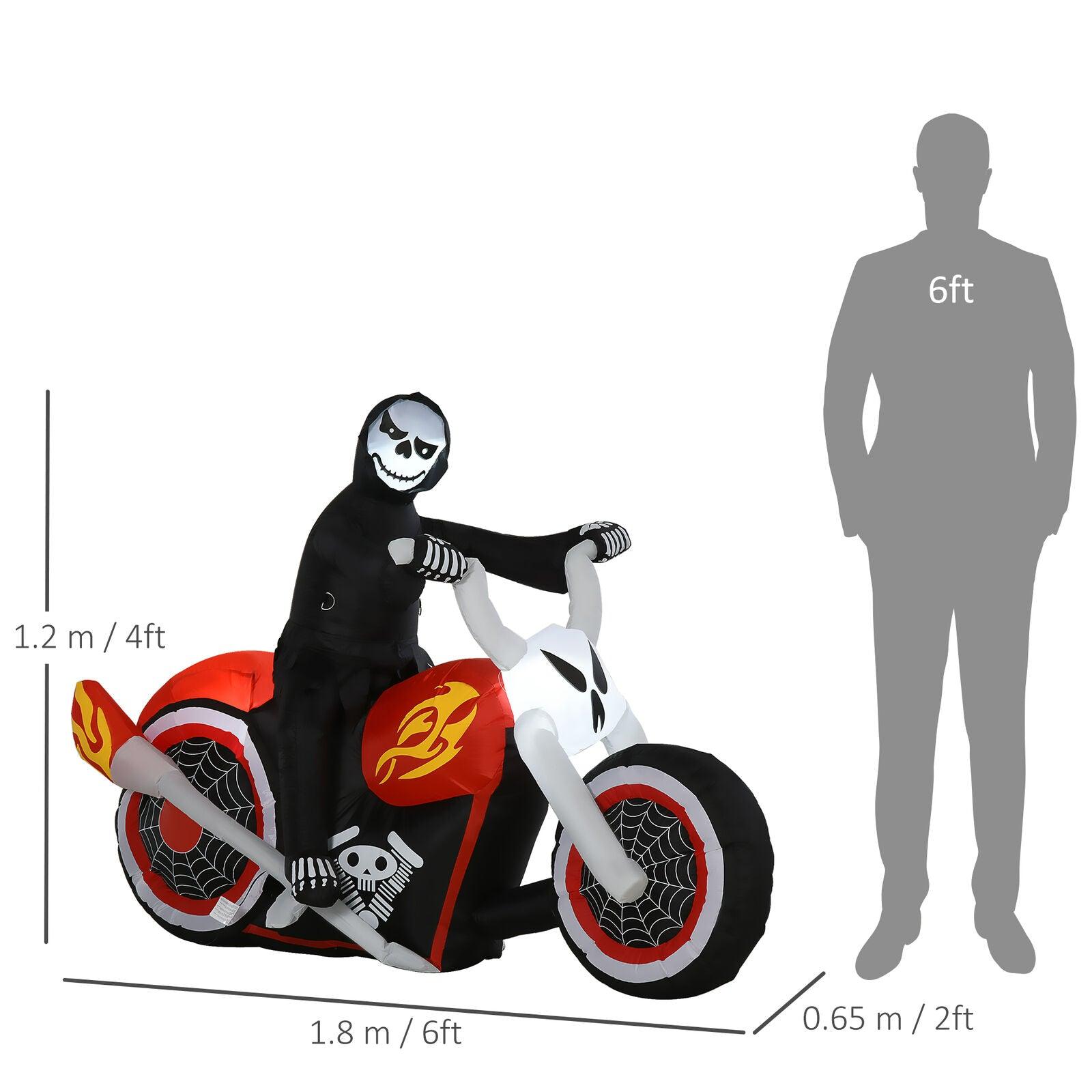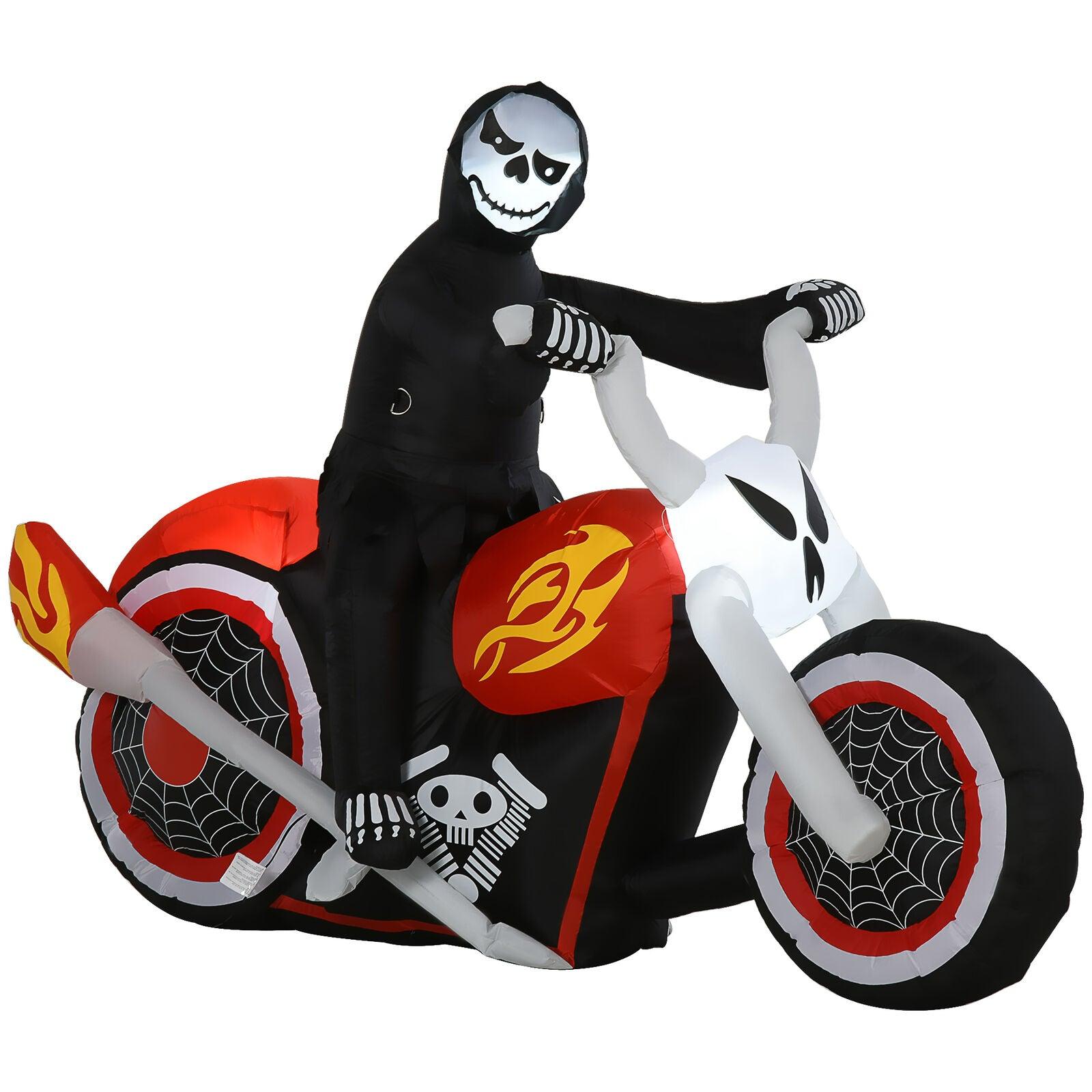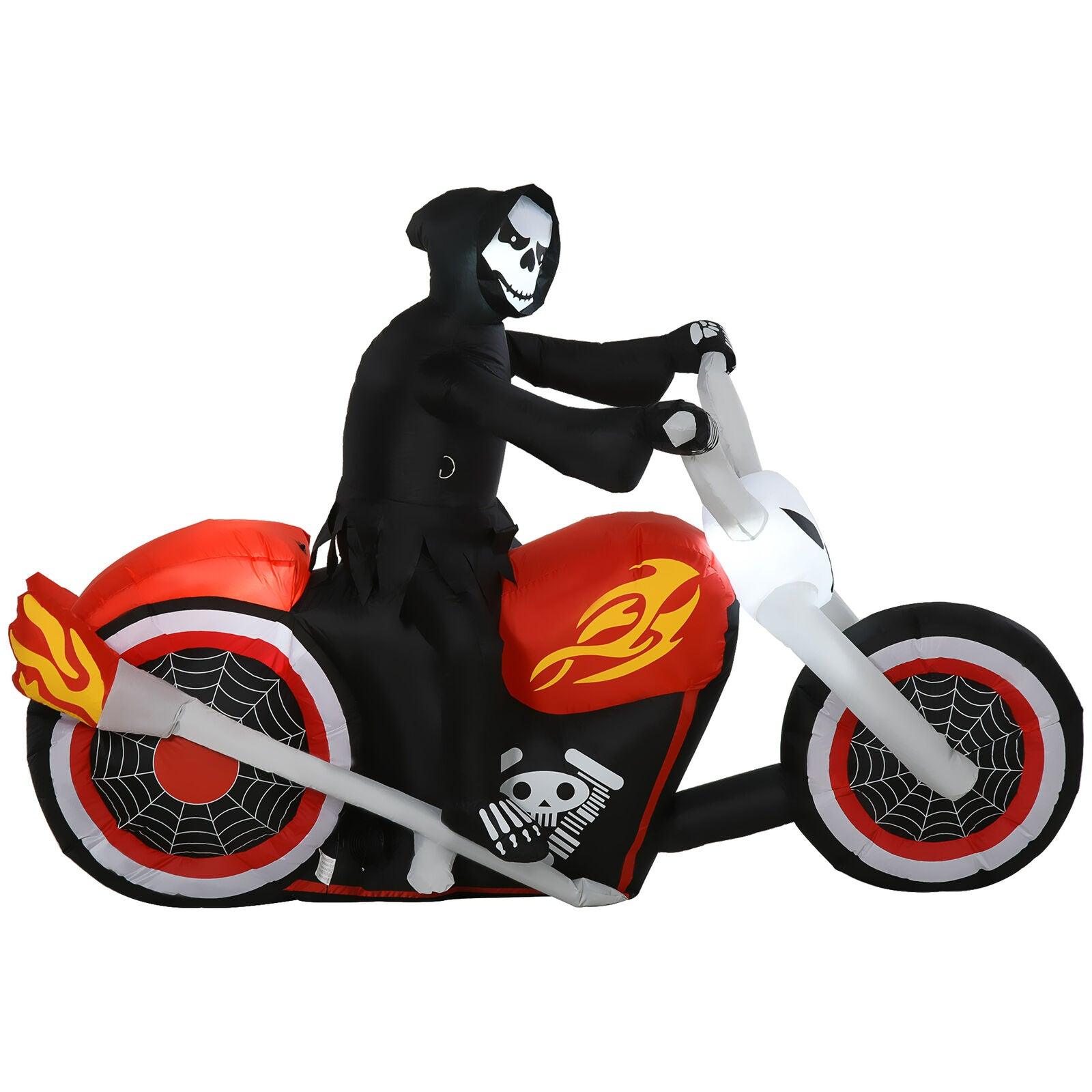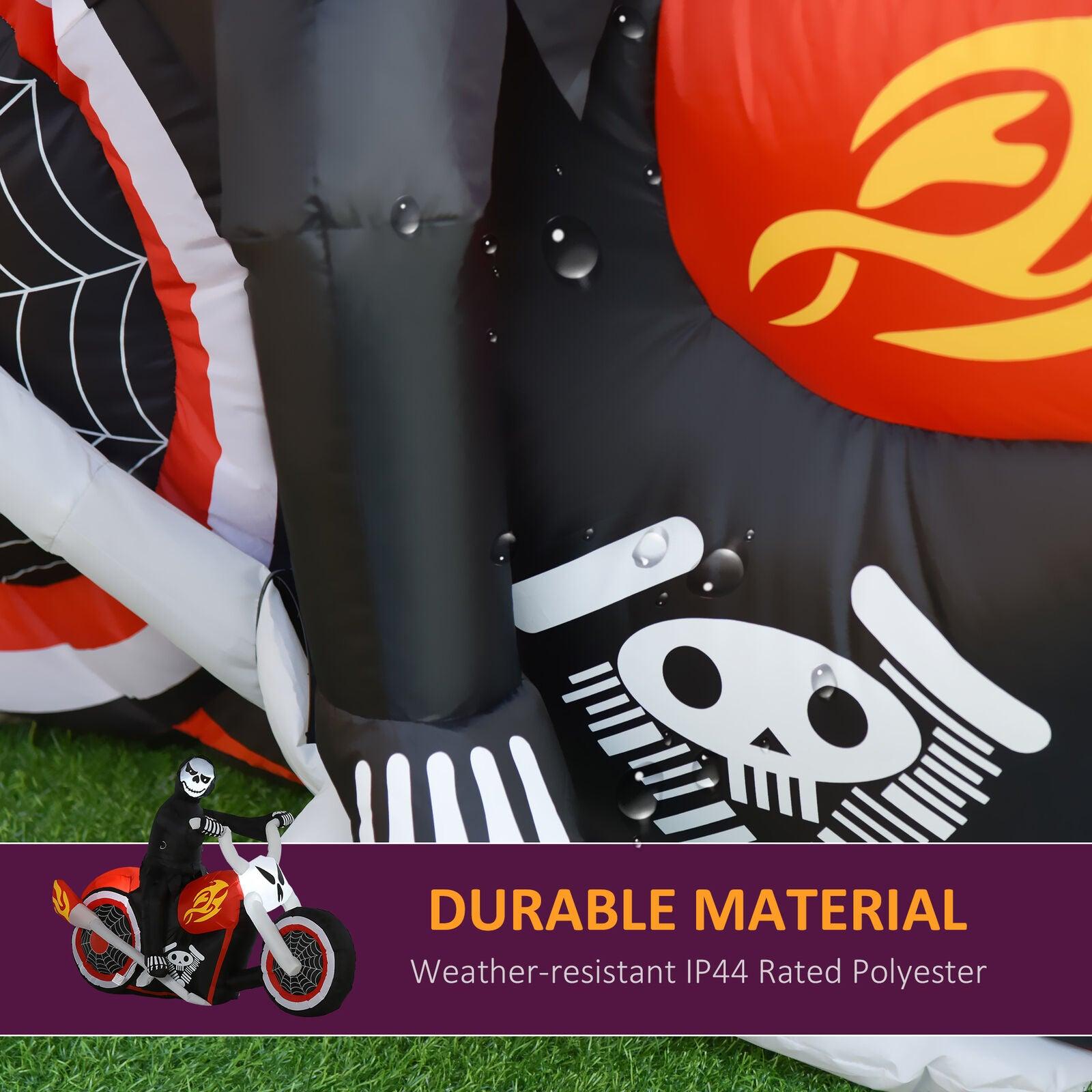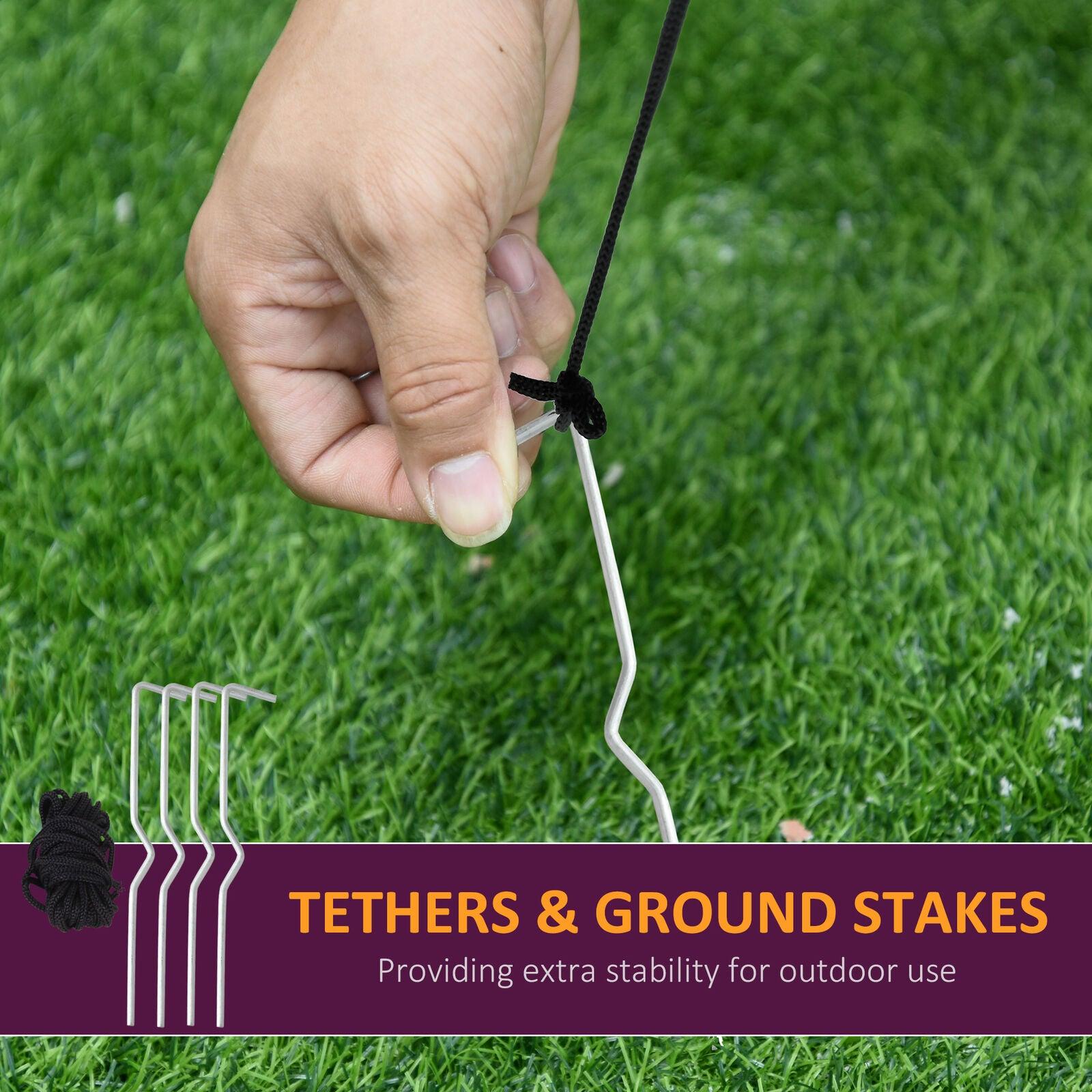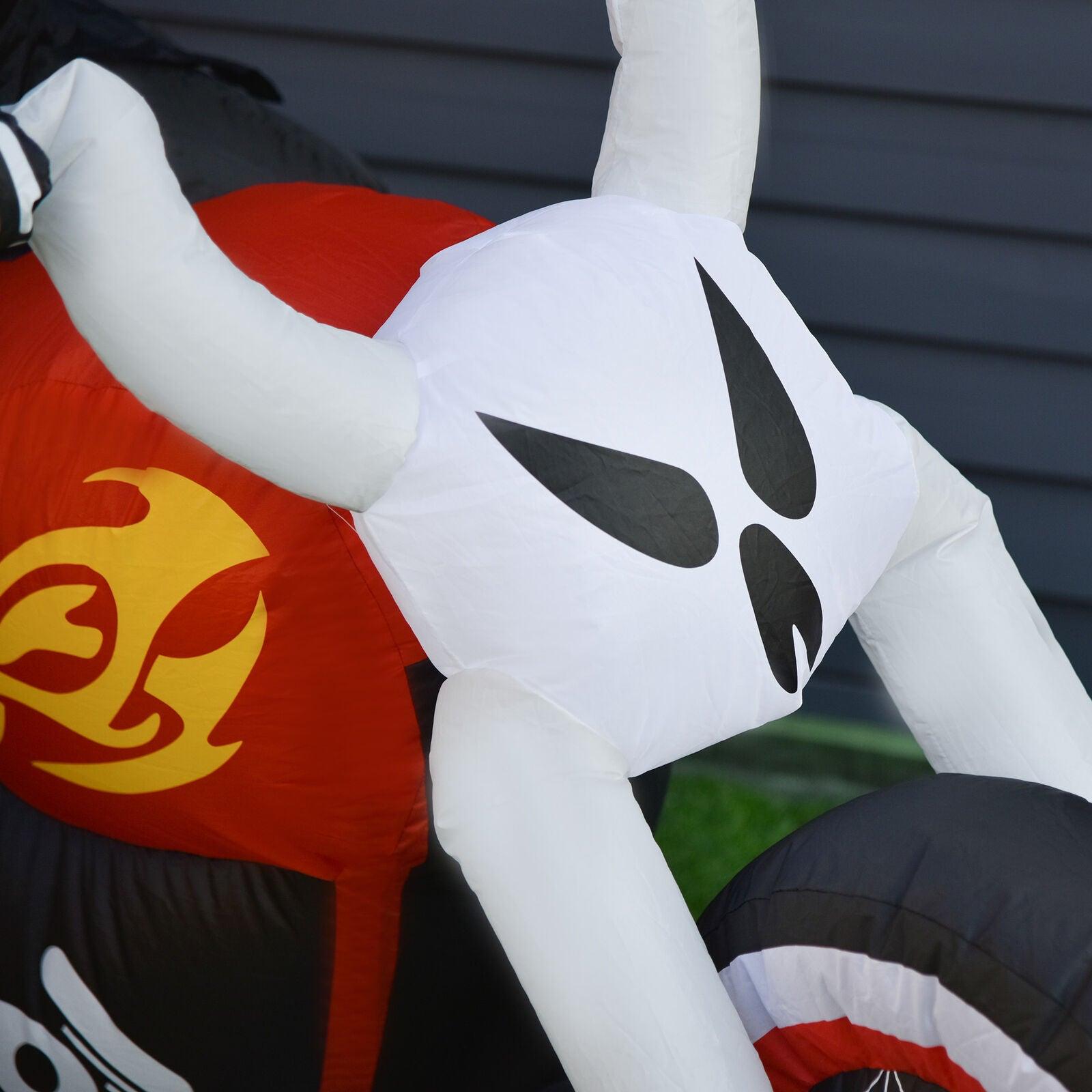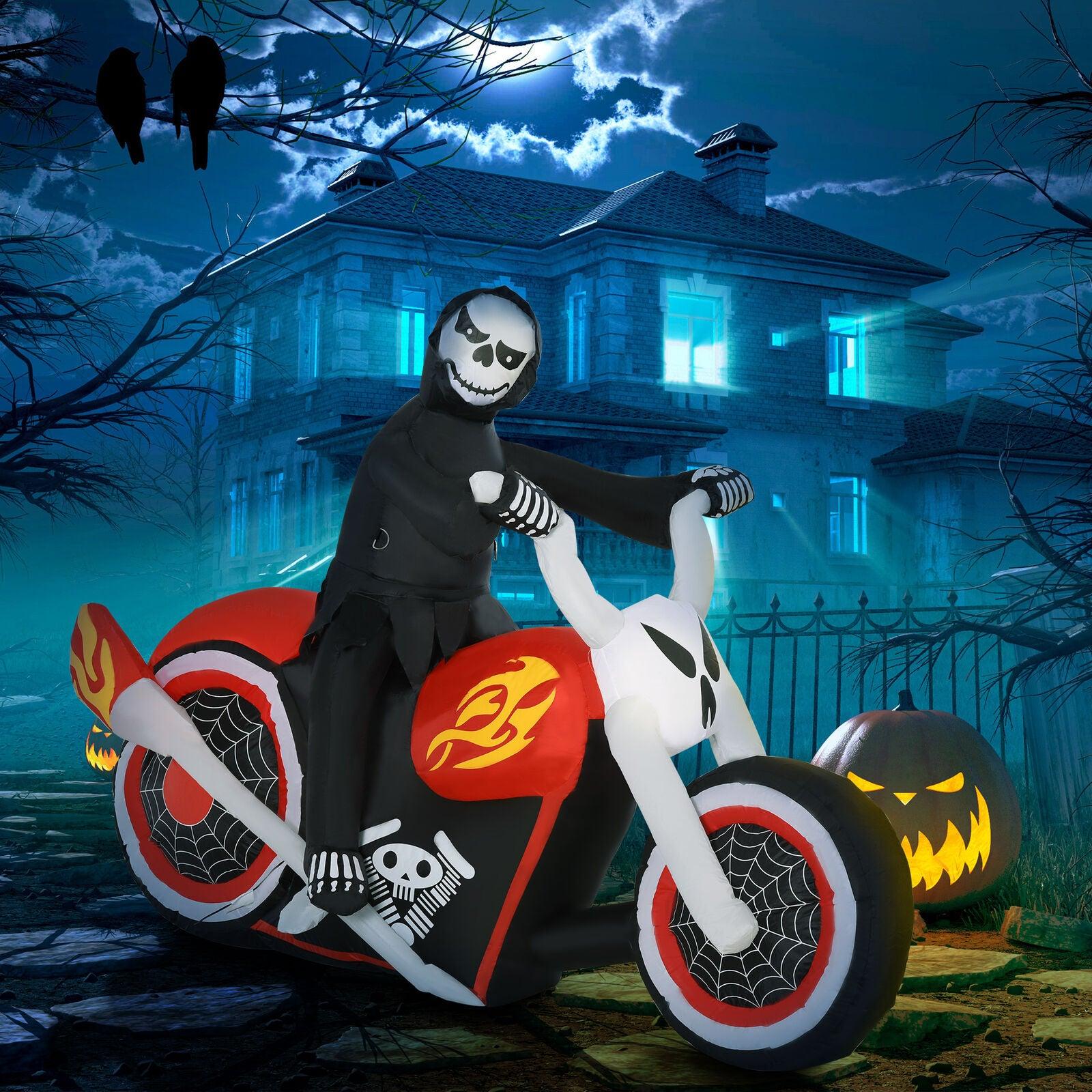 Grim Reaper Motorcycle Halloween - 1.8m Inflatable Grim Reaper Motorcycle Halloween

A unique and striking Grim Reaper Motorcycle Halloween that blends the terrifying picture of the Grim Reaper with a humorous and unexpected twist is an inflatable Grim Reaper riding a motorbike. Typically, this kind of inflatable decoration has a Grim Reaper figurine on a toy motorcycle.

Features of Grim Reaper Motorcycle Halloween 
The Grim Reaper figure, which is frequently shown riding a motorbike while brandishing a scythe and wearing a hooded robe, is the focal point of this design. To keep with the frightening concept, the Grim Reaper can have a skeletal or ghostly aspect. Typically, the motorcycle is decorated for Halloween with skulls, bones, or other gothic accents.
The Grim Reaper and motorcycle dimensions on these inflatables vary in size. The size you select will depend on the amount of space you have available and the impression you want to make visually.
Just like other inflatable decorations, the Grim Reaper motorbike inflatables need to be kept inflated with an air pump or fan. They frequently have an inbuilt fan that continuously circulates air inside the decoration to keep it standing.
Inflatable Grim Reapers riding motorcycles are often made of robust materials, such as nylon or polyester, that are built to survive the elements. They can be utilized in outdoor exhibits because they are frequently weather-resistant.
The inflatable Grim Reaper and motorcycle typically come with stakes and tethers that can be used to fix them to the ground. As a result, the decoration is shielded from the wind.
The inflatable decoration may be folded and deflated after Halloween for simple storage. For the protection and to maintain them in good condition for future use, many come with storage bags.
You May Check It Out: Halloween Inflatables Outdoor
Condition: A brand-new, unused, unopened and undamaged item
Size: 180cm x 65cm x 120cm
Colormap: Black
Material: Polyester Fabric
Item Width: 65cm
Item Height: 120cm
Item Length:180cm
Item Weight:2.4
Product Type: Halloween Decoration
Item Dimensions:180cm x 65cm x 120cm
Type: Inflatable Halloween Ghost
Occasion: Halloween

Be Maskura Fit
Our Happy Hoopers
30 Minutes Daily Fun Workout
The smart hula hoop counts your burned calories, tracks how long you work out, and records other vital information.
Easy Installation Process
Our Smart Weighted Hula Hoop has a carefully planned design with 27 knots placed in hoop's circumference.
27 Detachable Knots
Our Smart Weighted Hula Hoop has a carefully planned design with 27 knots placed in hoop's circumference.
Let customers speak for us
This is a really wonderful Halloween addition. The kids will love seeing it outside in the garden because it's a fantastic size. Extremely beautifully constructed, and it will be secure thanks to the extra ties and stakes.
Shark Shaver Pro - Platinum Electric Skull Shaver For Head & Face
Best Electric Men's Shaver