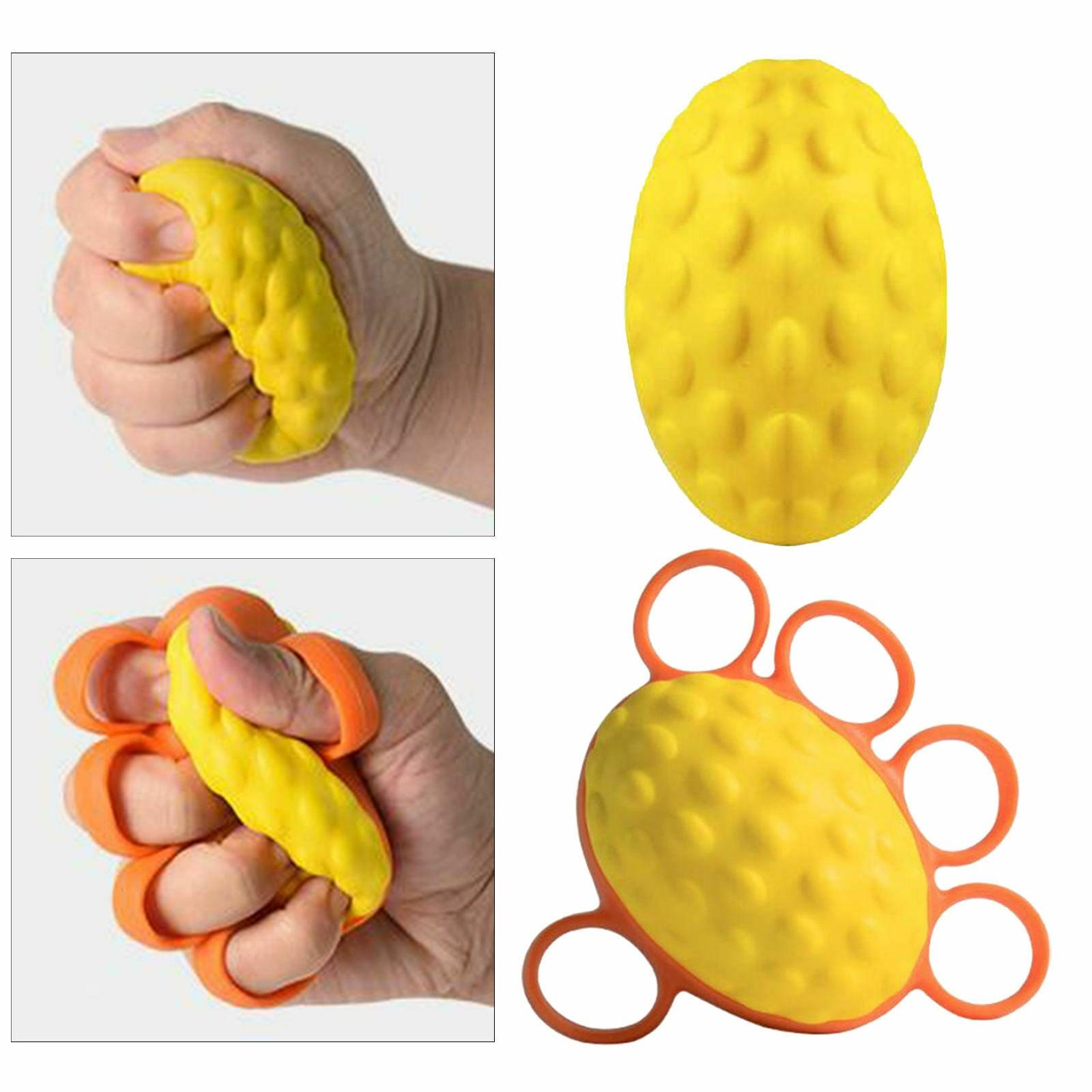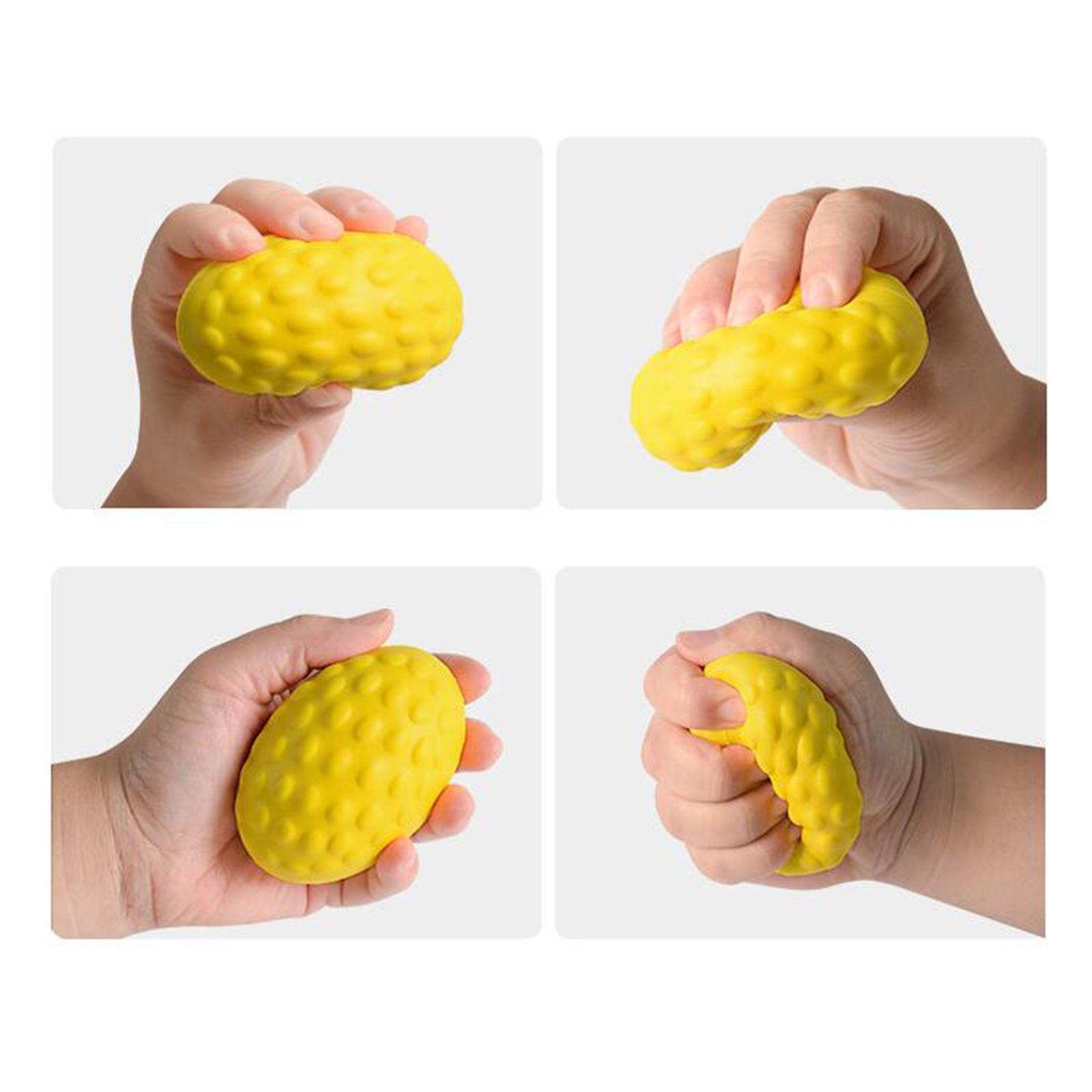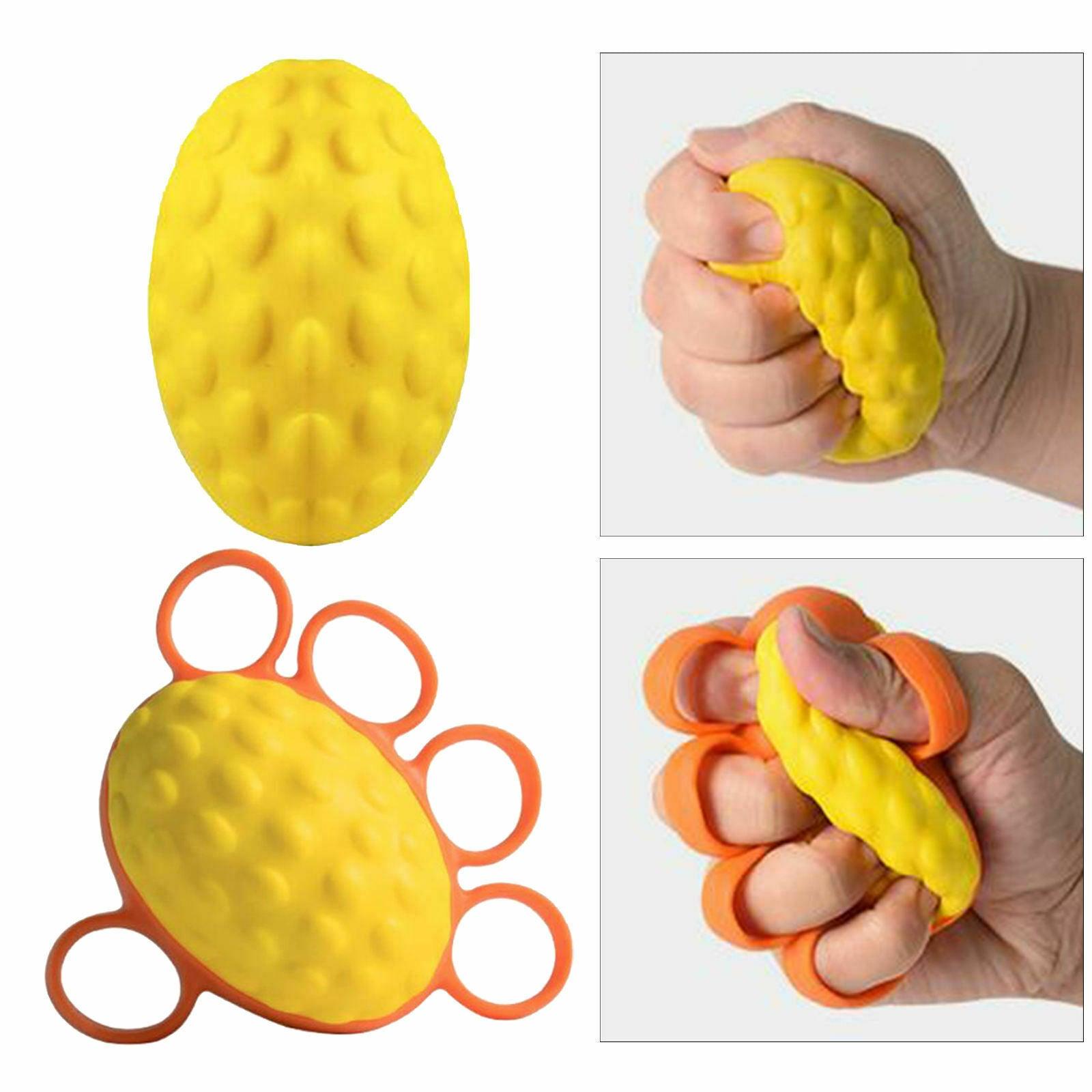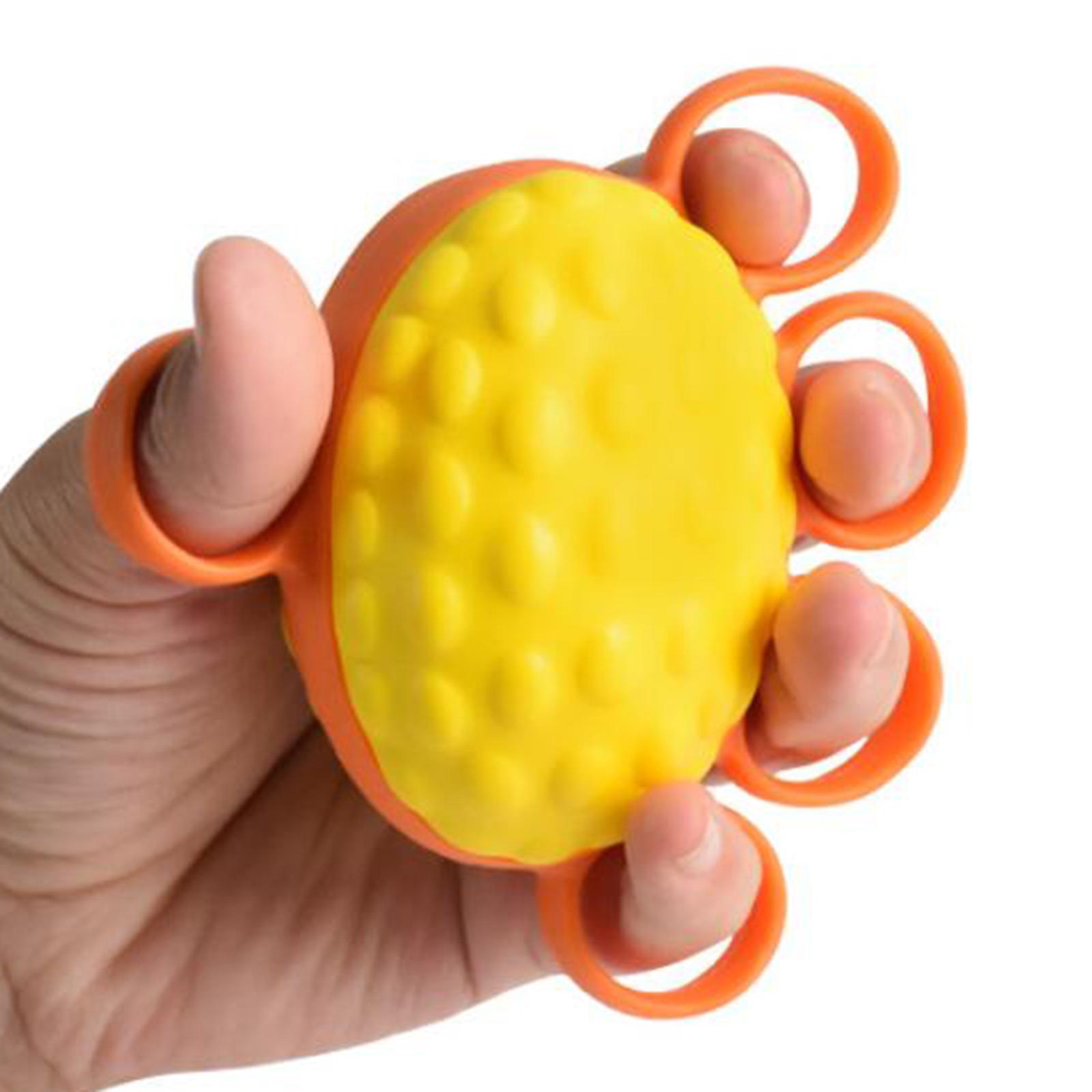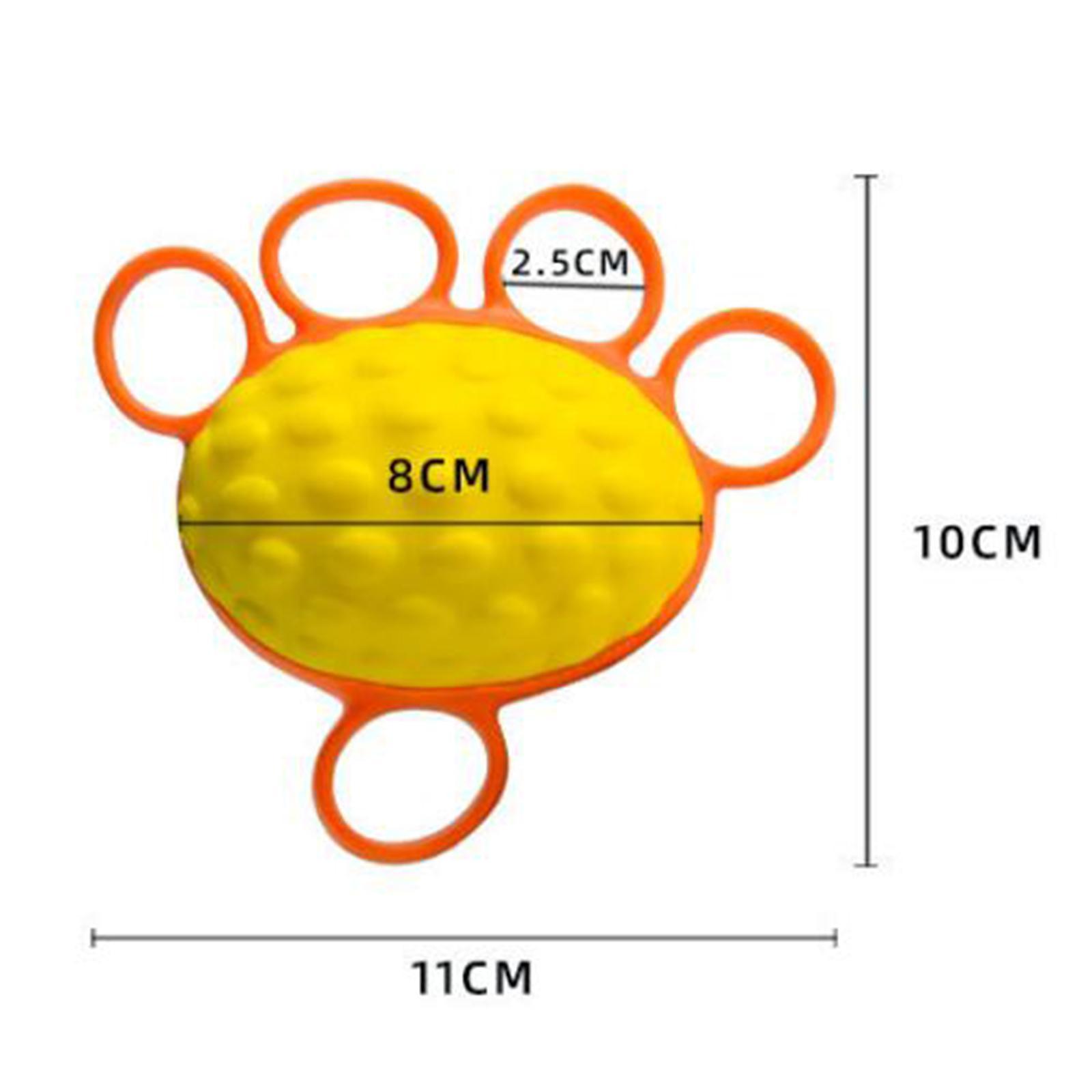 Hand Grip Ball Flexibility Exerciser Grip - Strengthening for Stroke Climbers, Finger Ball Exerciser Grip Ball Strength Squeeze Stress Balls for Hand

Hand Grip Ball Flexibility Exerciser Grip  
Hand Grip Ball Flexibility Exerciser Grip. Finger Stimulator It can assist elders to add repetitions to obtain additional benefits by slowly rehabbing a hand post-injury or post-surgery, fingers becoming stronger.
Made of high-quality silicone that is free of BPAs, phthalates, and latex. Our stress reliever balls are robust, long-lasting, and completely safe.
Squeezing increases hand, finger, wrist, and forearm strength and endurance. Those with ADD/ADHD, OCD, autism, or high anxiety levels, in particular.
Exercise is simple and can be done anywhere: Finger Strengthener Balls are small and portable, so you can take them with you wherever you go in your backpack. Hand Grip Balls are ideal for a variety of settings, including school, home, and the office.
This Hand Grip Ball is also perfect for targeting muscles in adults' hands and fingers, making it a great gift option for your family. Assists in reducing stress, promoting limberness, and relieving joint pain.
Color: Yellow
Material: Elastic PU
Type: Finger Rehabilitation Grip Ball
Size Chart: 9x6cm/3.54x2.36inch
Package Includes:1 Piece Grip Ball
Be Maskura Fit
Our Happy Hoopers
30 Minutes Daily Fun Workout
The smart hula hoop counts your burned calories, tracks how long you work out, and records other vital information.
Easy Installation Process
Our Smart Weighted Hula Hoop has a carefully planned design with 27 knots placed in hoop's circumference.
27 Detachable Knots
Our Smart Weighted Hula Hoop has a carefully planned design with 27 knots placed in hoop's circumference.
Let customers speak for us
Compact and Convenient
I love how compact and convenient this hand grip ball is. It's easy to use and fits in my pocket, making it a great tool for on-the-go workouts or whenever I have a few spare minutes to exercise my hands.
Great for Rock Climbing
As a rock climber, grip strength is crucial to my performance. This hand grip ball is the perfect tool for strengthening my hands and fingers, allowing me to climb longer and more efficiently.
Effective for Rehabilitation
I've been using this hand grip ball as part of my rehabilitation after a stroke, and it's been incredibly helpful in improving my grip strength and hand flexibility.
Improve grip stability
In addition to improving hand and wrist strength and flexibility, this hand grip ball flexibility exerciser grips can also help to improve grip stability and coordination.
Useful for rehabilitation purposes
Very much useful for rehabilitation purposes, such as after a hand or wrist injury or surgery.
Shark Shaver Pro - Platinum Electric Skull Shaver For Head & Face
Best Electric Men's Shaver