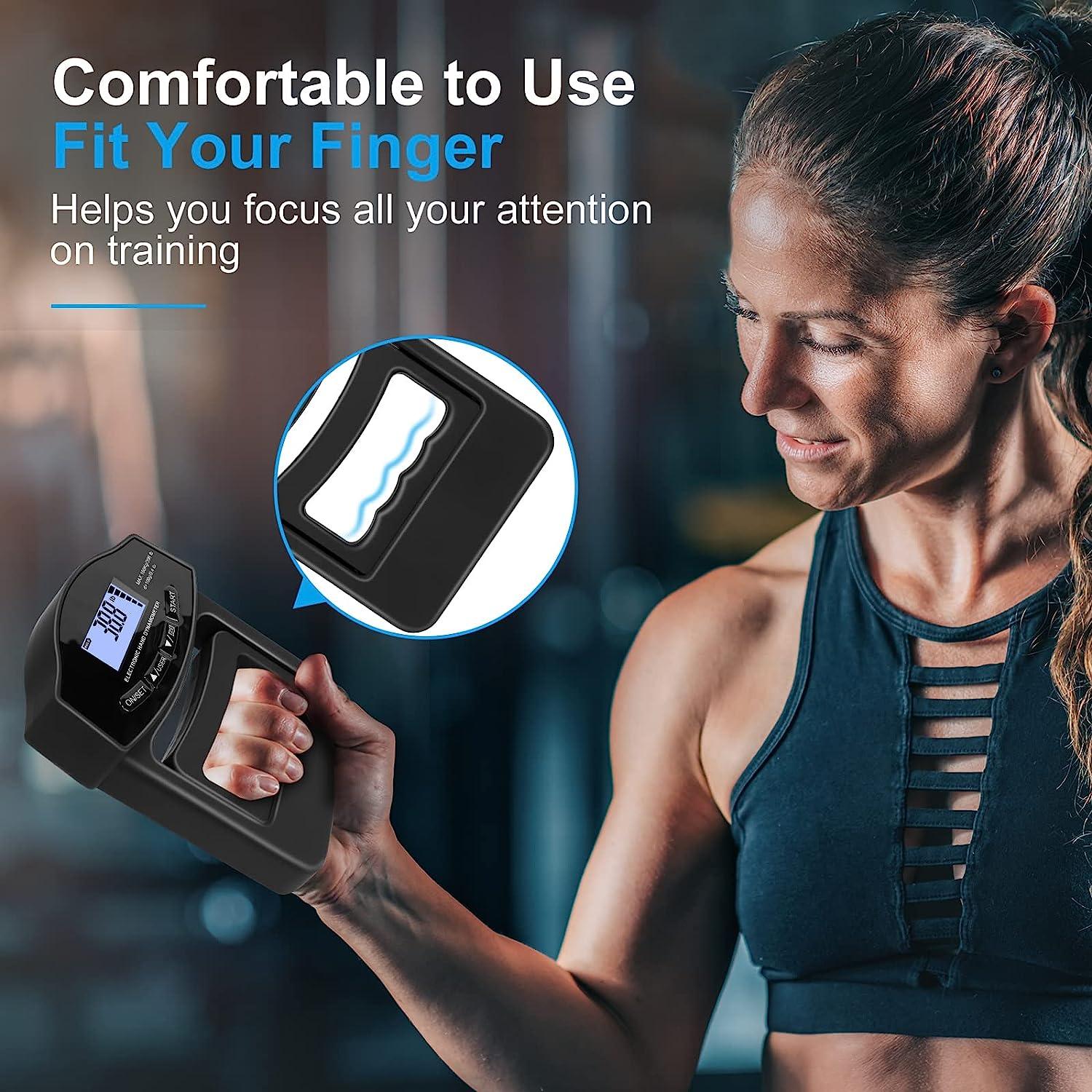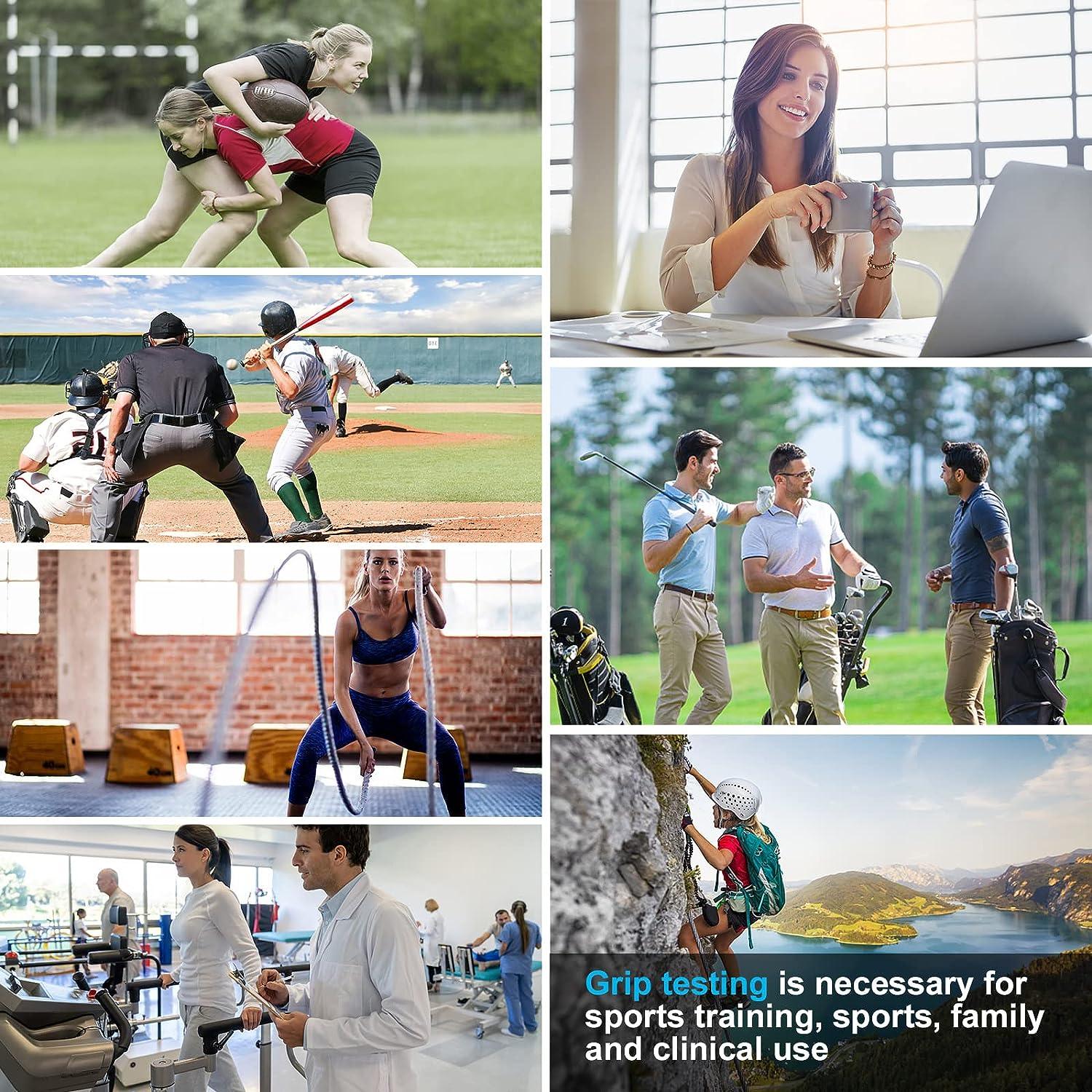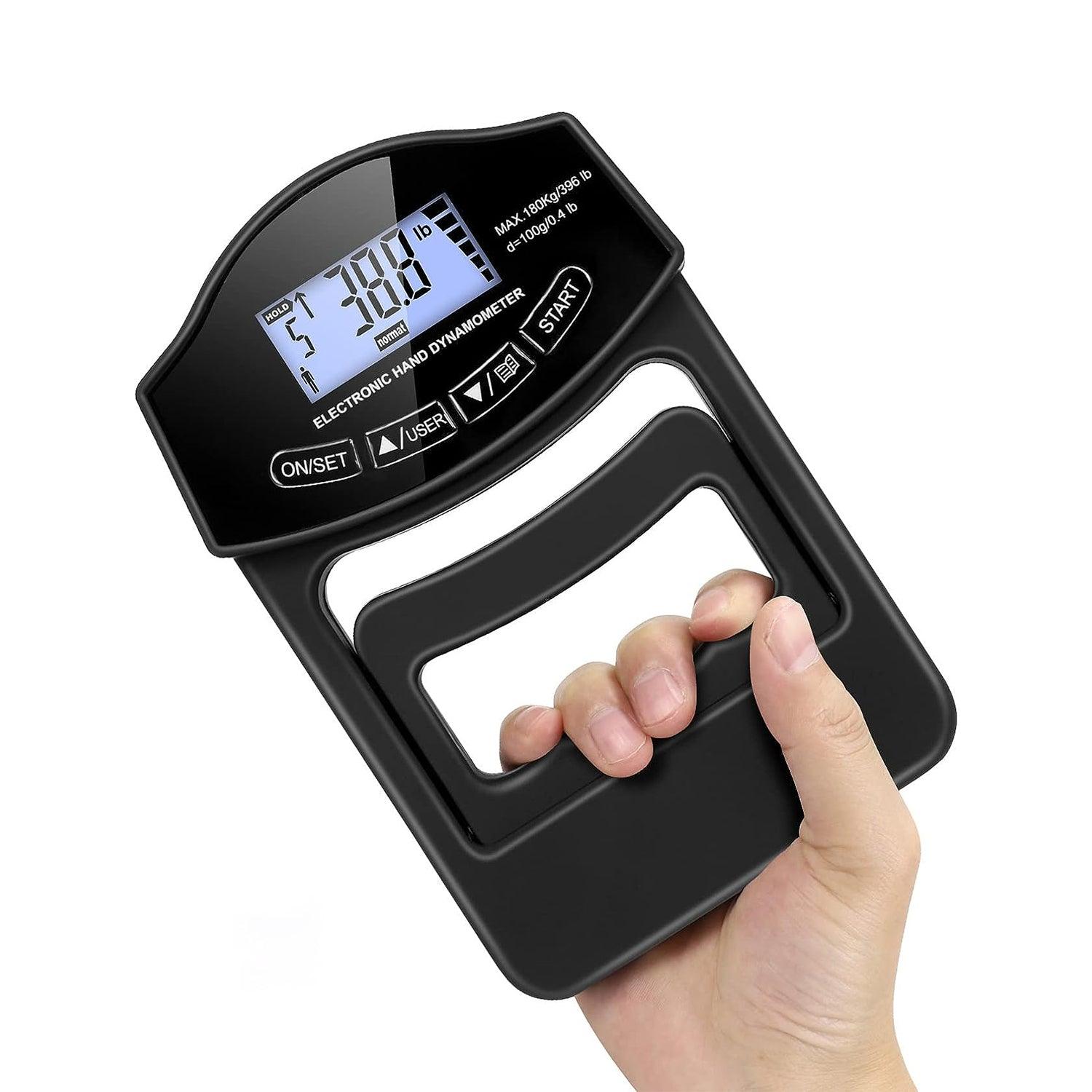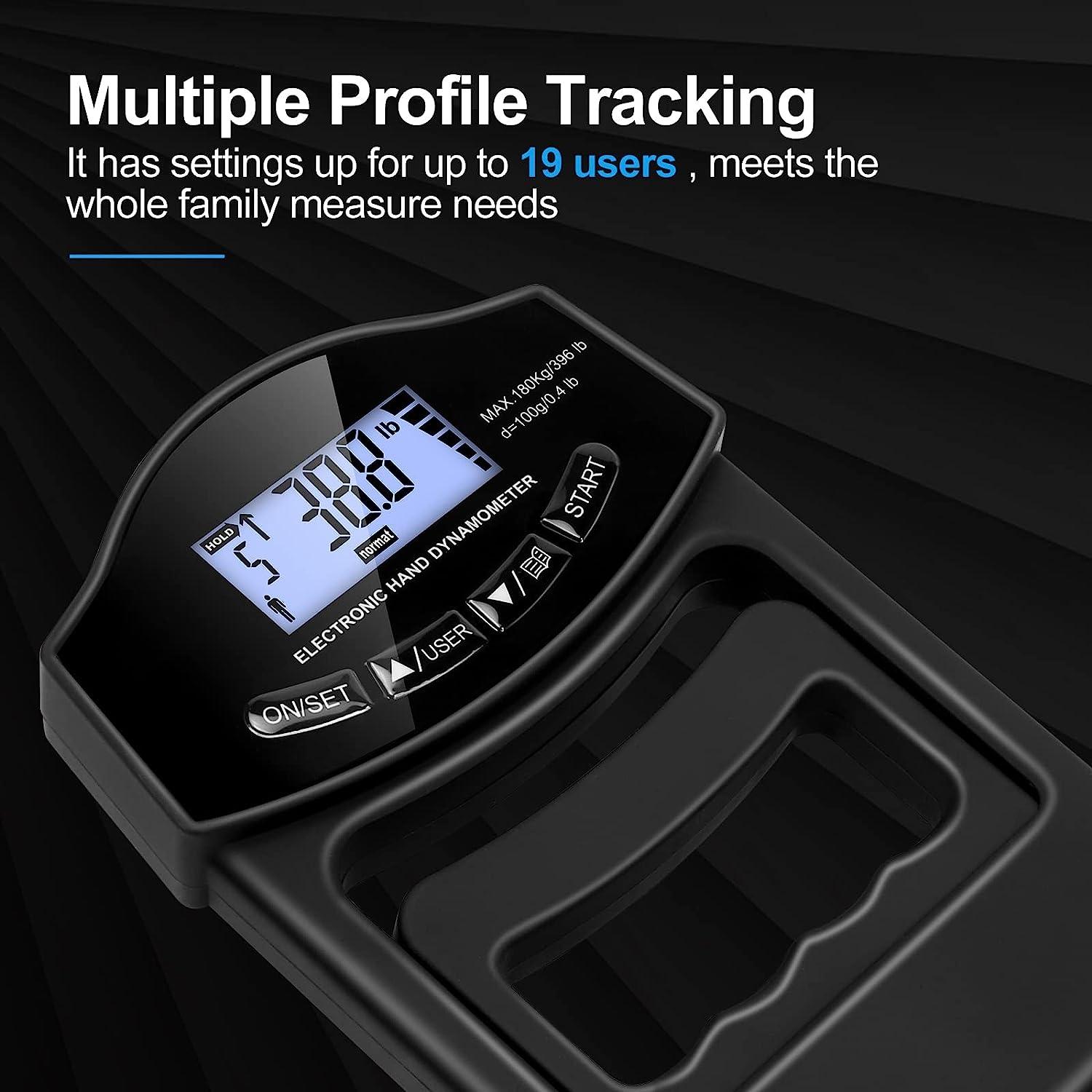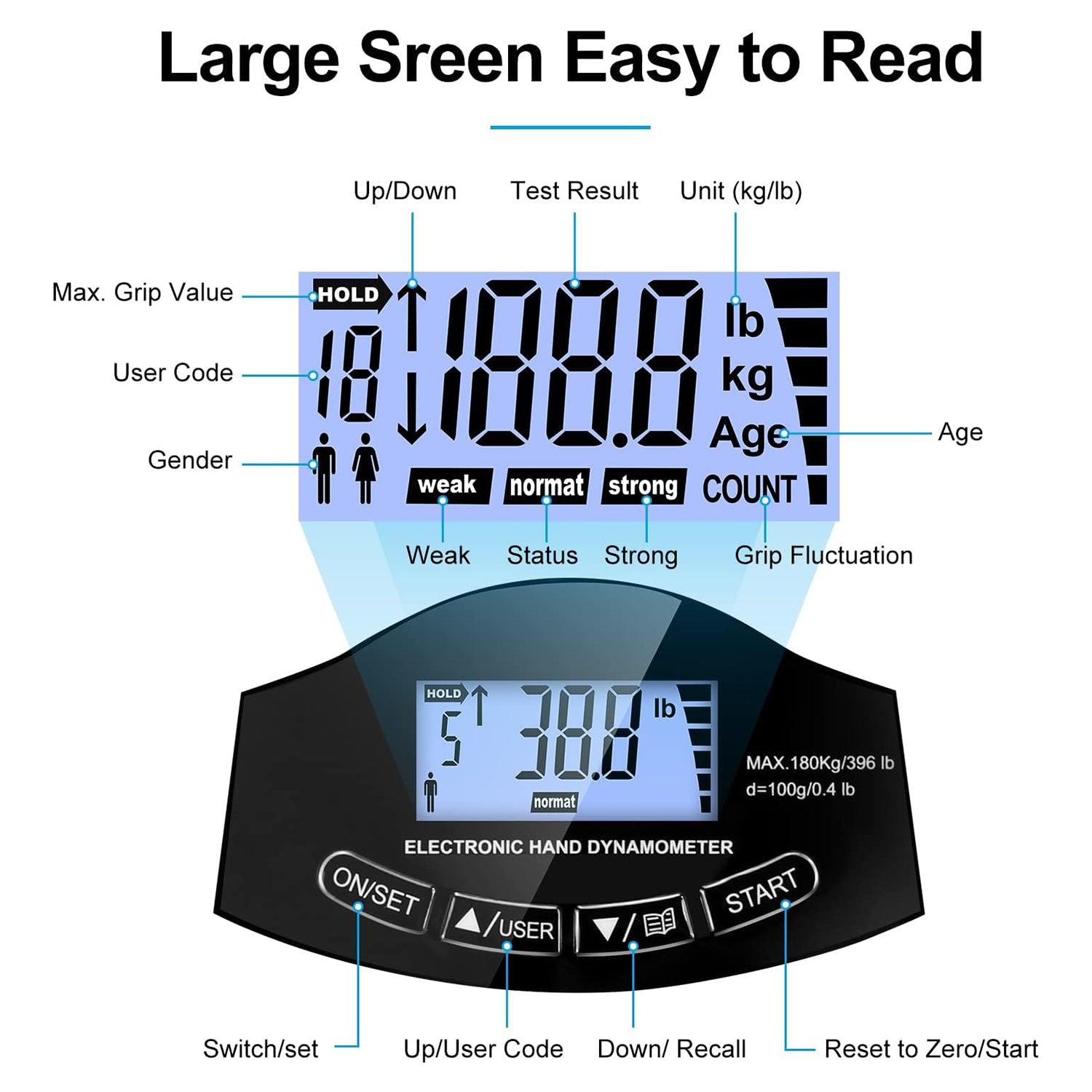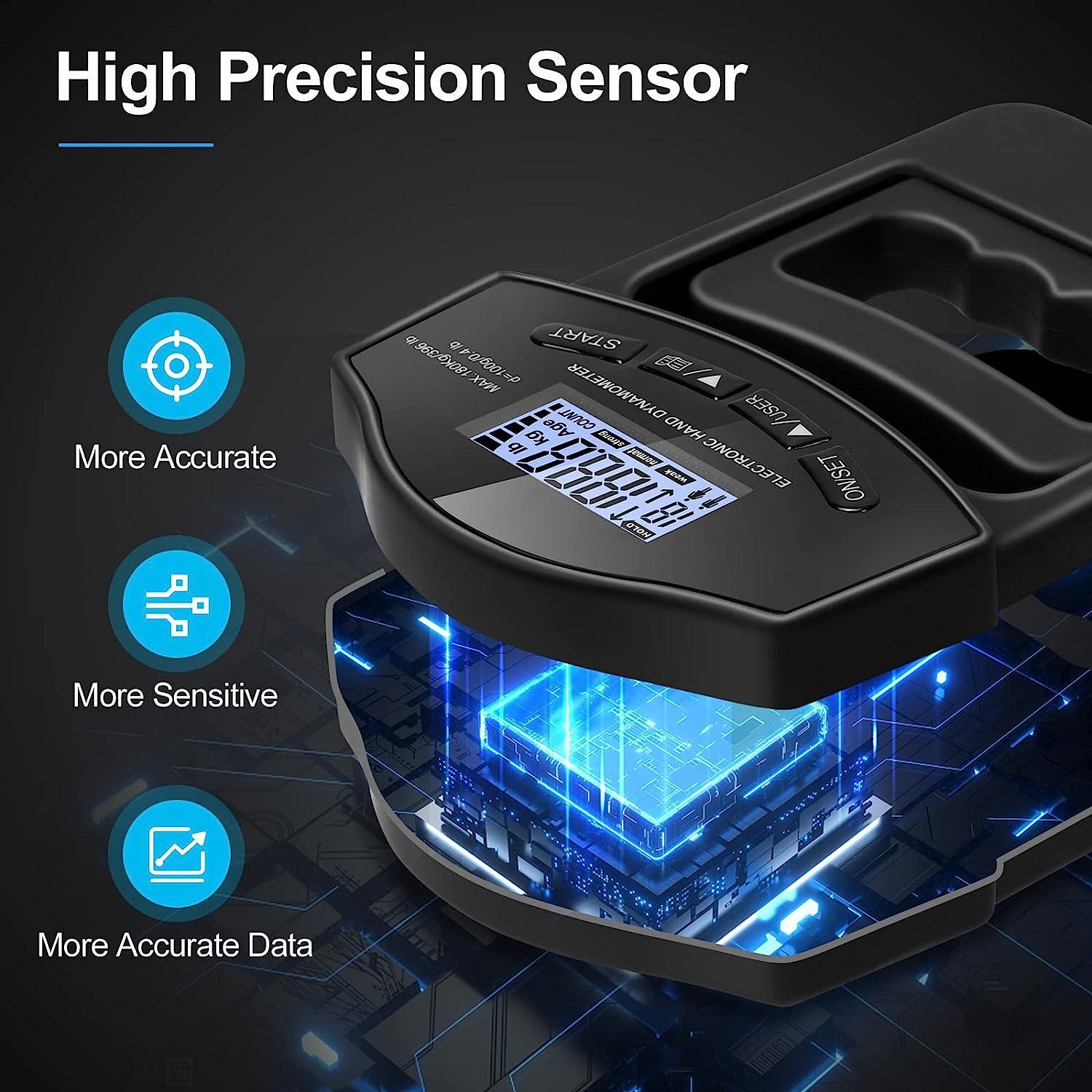 Hand Grip Dynamometer - Digital Hand Dynamometer Grip Strength Measurement Meter Auto Capturing Electronic Hand Grip Power

About This Item: 
The precision of the Hand Grip Dynamometer. The hand dynamometer provides a precise instantaneous digital readout of gripping power.  Since it is equipped with a high-accuracy strain gauge sensor.
High Accuracy:
With a division of 0.2 lbs/0.1 kg, the high-precision strain gauge sensor in this grip strength tester can precisely measure grip strength up to 396 pounds.
Bright Screen Display & USB Charging:
A USB cable may be used to recharge the grip strength tester, which is more ecologically friendly. The newly updated bright screen function of the grip strength tester allows you to clearly view the readings of the grip strength tester in a dark setting. You can also use regular AAA batteries (Not supplied).


Easy To Use:
The grip strength meter's big LCD screen clearly shows all measured values on one screen. User code, age, gender, grip value in pounds or kilograms, and grip status are among the measurement values that are displayed. You can save and quickly remember the weak, normal, or high power level for comparison along with the maximum grip value display.

Automatic Storage:

Up to 19 user-definable data points may be stored on the hand dynamometer grip strength device, and their records may be examined whenever necessary; The grip strength tester can show how much the grip strength has improved or declined this time after the test.
Various Occasions:
A digital hand dynamometer is ideal for clinical, family, and recreational use. For activities like rock climbing, wrestling, and gymnastics, grip testing is essential. It is also a crucial sign of general health.
Condition: A Brand New
Product: As shown
Products include: 1pcs Counting Grip(without battery)
Power supply mode: USB charging/2 x AAA battery
Color: Black
Material: Plastic
Strength: Max 180 Kg

Package:

1 Electronic Grip
1 USB cable
Be Maskura Fit
Our Happy Hoopers
30 Minutes Daily Fun Workout
The smart hula hoop counts your burned calories, tracks how long you work out, and records other vital information.
Easy Installation Process
Our Smart Weighted Hula Hoop has a carefully planned design with 27 knots placed in hoop's circumference.
27 Detachable Knots
Our Smart Weighted Hula Hoop has a carefully planned design with 27 knots placed in hoop's circumference.
Let customers speak for us
With the buttons, you can create numerous, distinct individuals and specify their age and gender. If you choose to save a score after it has been recorded, it might merely be the highest score for each user, although I think it also has that feature.
A Game-Changer for My Workout Routine!
The hand grip dynamometer has revolutionized the way I train my grip strength. With its easy-to-read digital display and adjustable resistance, I can track my progress and push myself to new limits.
User Friendly
It grabbed my interest because of its features, so I chose to try one and ordered this. They are incredibly user-friendly. Actually, it resembled the expert model they employed very well. Now I can refer anyone to this.
Exactly as advertised
It is well-made and does its intended function as it promises. I browsed through the numerous devices that are offered and decided Digital Hand Dynamometer Grip Strength Measurement Meter based on reviews. The system is simple for setting up and uses for both males and females and ages. To help you determine whether you fall within the usual range, it contains an integrated strength comparison graph. Overall recommended! 
Shark Shaver Pro - Platinum Electric Skull Shaver For Head & Face
Best Electric Men's Shaver