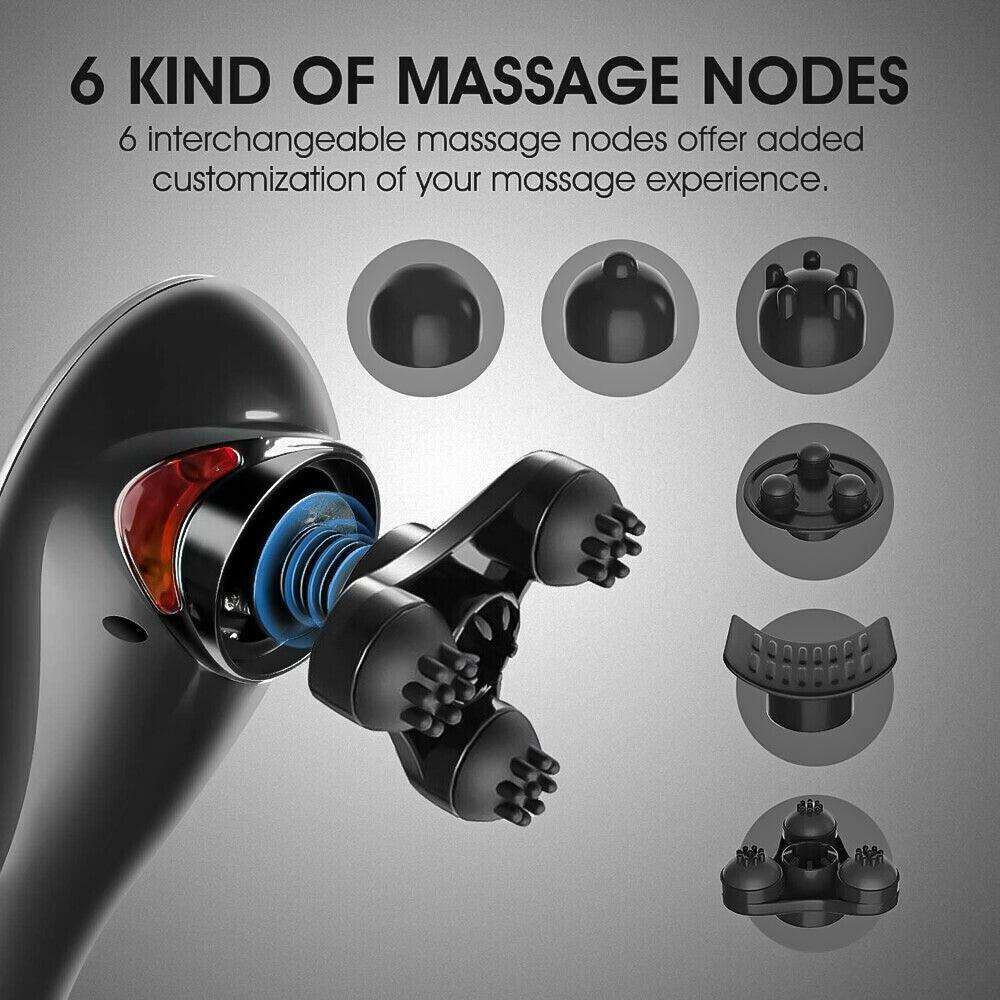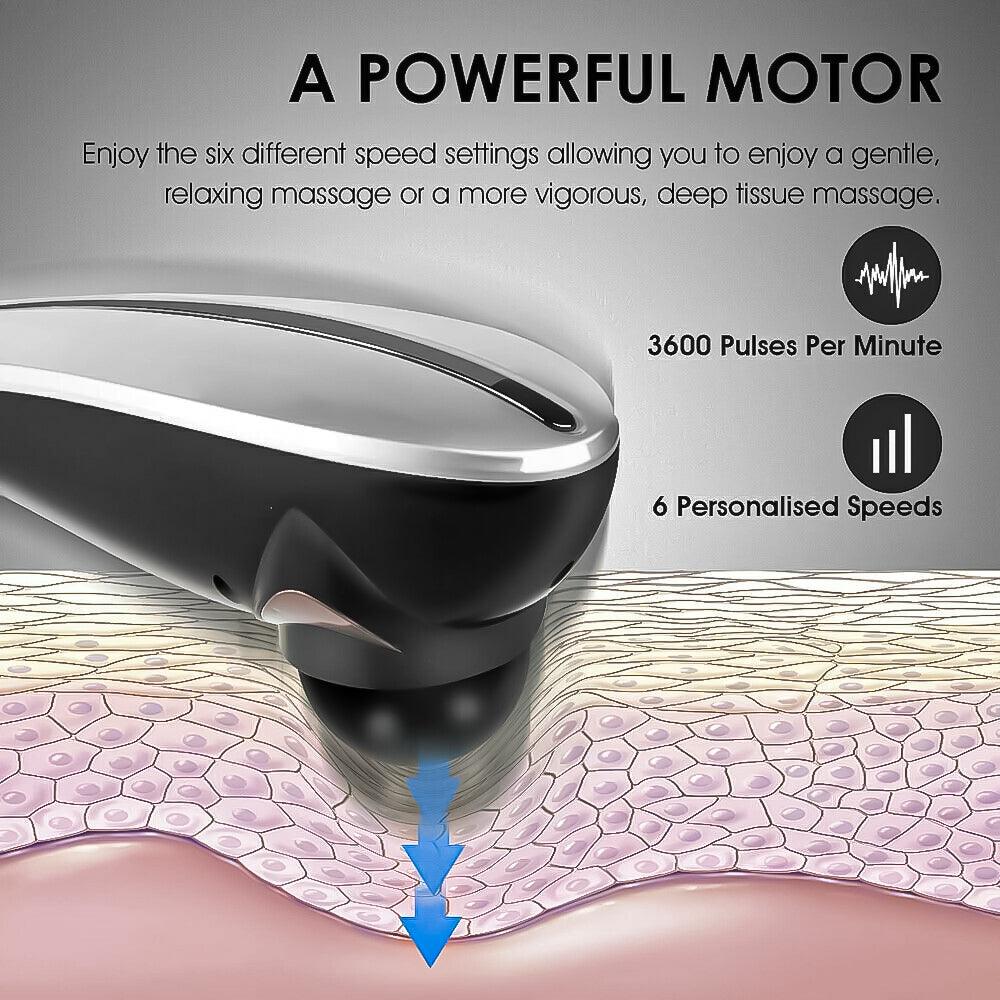 Hand Held Massager UK - Cordless Neck Back Massager Handheld Deep Tissue Percussion Massage Muscle Pain

About Hand Held Massager UK
A cordless rechargeable hand held massager UK which is a deep tissue percussion massager is a device that uses a combination of percussion and vibration to massage the muscles. The percussion action is created by a motor that rapidly moves the head of the massager back and forth. The vibration action is created by a small motor that vibrates the head of the massager
Benefits of Hand Held Massager UK
Reduces Muscle Tension:
The massage might assist in releasing tension and dissolving muscle knots.
Circulation Improvement Hand Held Massager UK:
Massage improves circulation and can also assist in lessening inflammation.
Relaxation:
A massage may aid in calming the body and mind.
Self-care Application:
Because of its portability and lightweight, the massager is suitable for use both at home and on the road.
Reasonable:
The hand held massager uk is a good choice for a massage gadget.
Features Of Hand Held Massager UK
Mobile Massage:
Rechargeable hand held massager uk has a strong battery with a 150-minute operation time. Wherever you are, treat yourself to a soothing Powerful Motor: The deep tissue massager has a strong motor and six-speed settings, and it can deliver up to 3600 pulses per minute. through six customizable speeds that let you change the motion and intensity as desired.
Specialized with 6 Different Massage Modes:
Use the easy switch to switch between your massager's 6 different modes as you run it over your back, shoulders, legs, arms, and buttocks to relieve discomfort across your entire body.
Compact Handle:
The ergonomic grip makes it easier to massage tense regions like your upper and lower back. Both for treating others and using on oneself at home, the long handle and ergonomic grip are ideal.
After-Sales Service:
The Hangsun portable massager includes an extensive quality control and after-sales service system in addition to six different sets of massage nodes. If you're not happy, kindly let us know.
Special Features Hand Held Massager UK
Massage Modes:6

Speed:6

Massage Heads: 6

Non-slip Grip

Noise Free
A cordless rechargeable handheld massager with deep tissue percussion massage is an excellent choice if you're searching for a means to reduce muscle tension, enhance circulation, and encourage relaxation.
Tips for Using Hand Held Massager UK
Use the massager on a low setting at first and gradually increase the intensity as needed.

Do not use the massager on any areas of the body that are injured or inflamed.

If you experience any pain or discomfort, stop using the massager immediately.
You May Check It Out: Full Body Massage Mat
Condition: A brand-new, unused, unopened, undamaged item
Massage Heads:6
Power Source: USB Charging
Color: Black
Massage Functions: Percussion
Type: Back Massagers
Body Area: Back
Features: Manual, Handheld
Material: Plastic
Product dimensions: 13 x 8.9 x 41.9 cm

Be Maskura Fit
Our Happy Hoopers
30 Minutes Daily Fun Workout
The smart hula hoop counts your burned calories, tracks how long you work out, and records other vital information.
Easy Installation Process
Our Smart Weighted Hula Hoop has a carefully planned design with 27 knots placed in hoop's circumference.
27 Detachable Knots
Our Smart Weighted Hula Hoop has a carefully planned design with 27 knots placed in hoop's circumference.
Let customers speak for us
Powerful and effective massager
I was suffering from excruciating pain in my left arm as a result of an injury. Another massager had been ordered, but it was far too hefty. This one is ideal since it penetrates deeply into the muscle. It was quite beneficial to me.
Awesome
This massager is quite effective. I particularly enjoy the intensity settings, particularly the pulsating one. The only disadvantage for me is its weight. At least, not to me. But I would totally recommend it and buy it again. Shipping was also quick.
Shark Shaver Pro - Platinum Electric Skull Shaver For Head & Face
Best Electric Men's Shaver