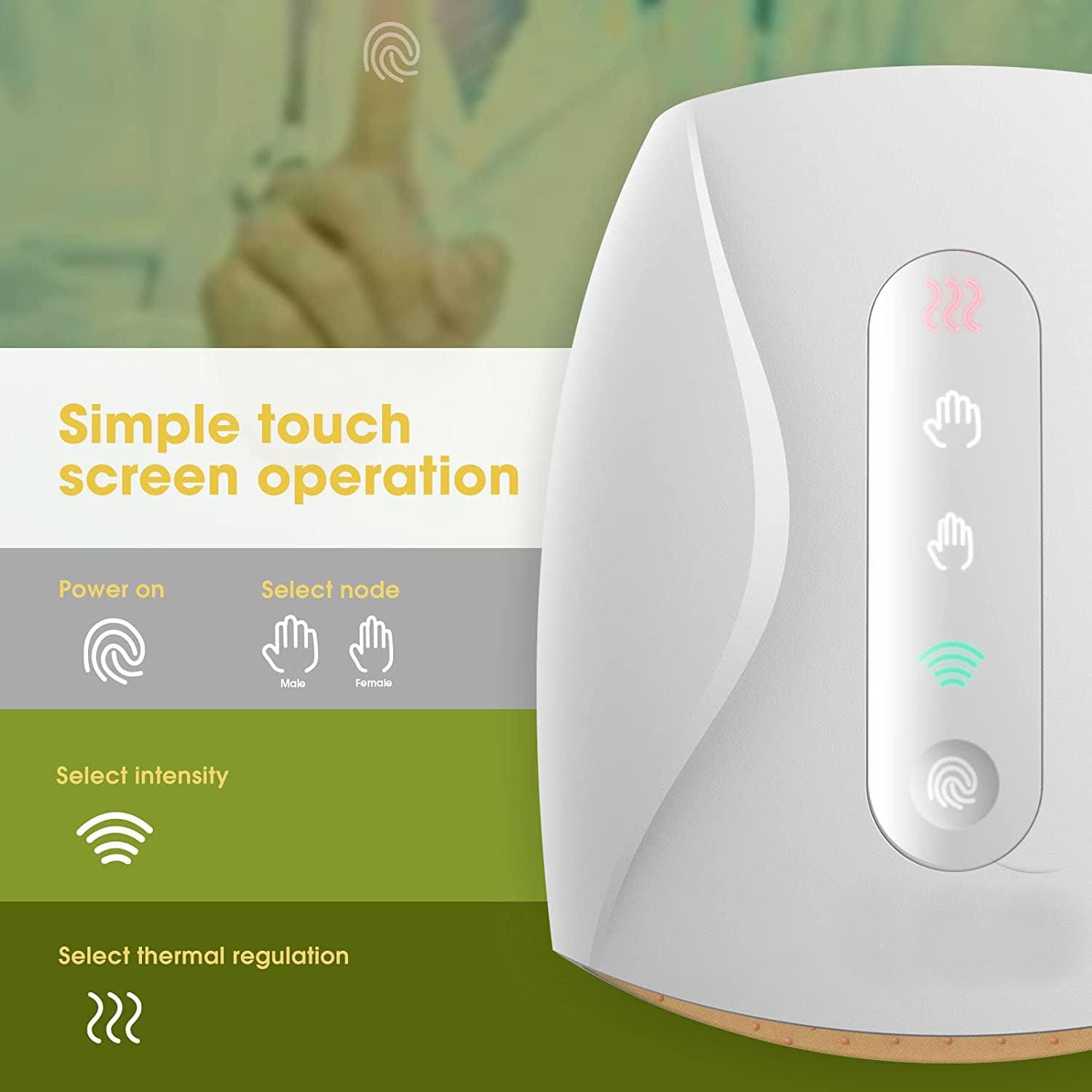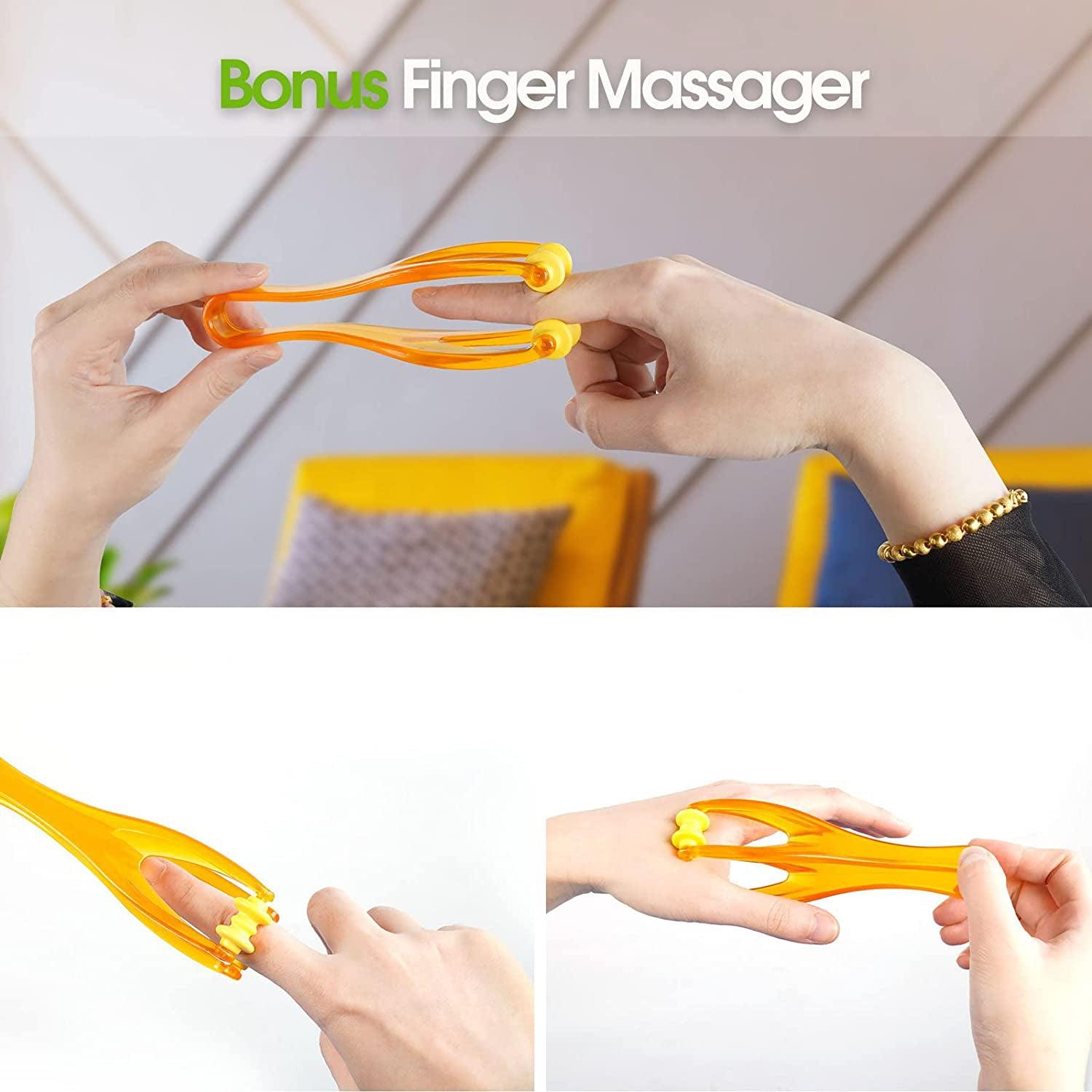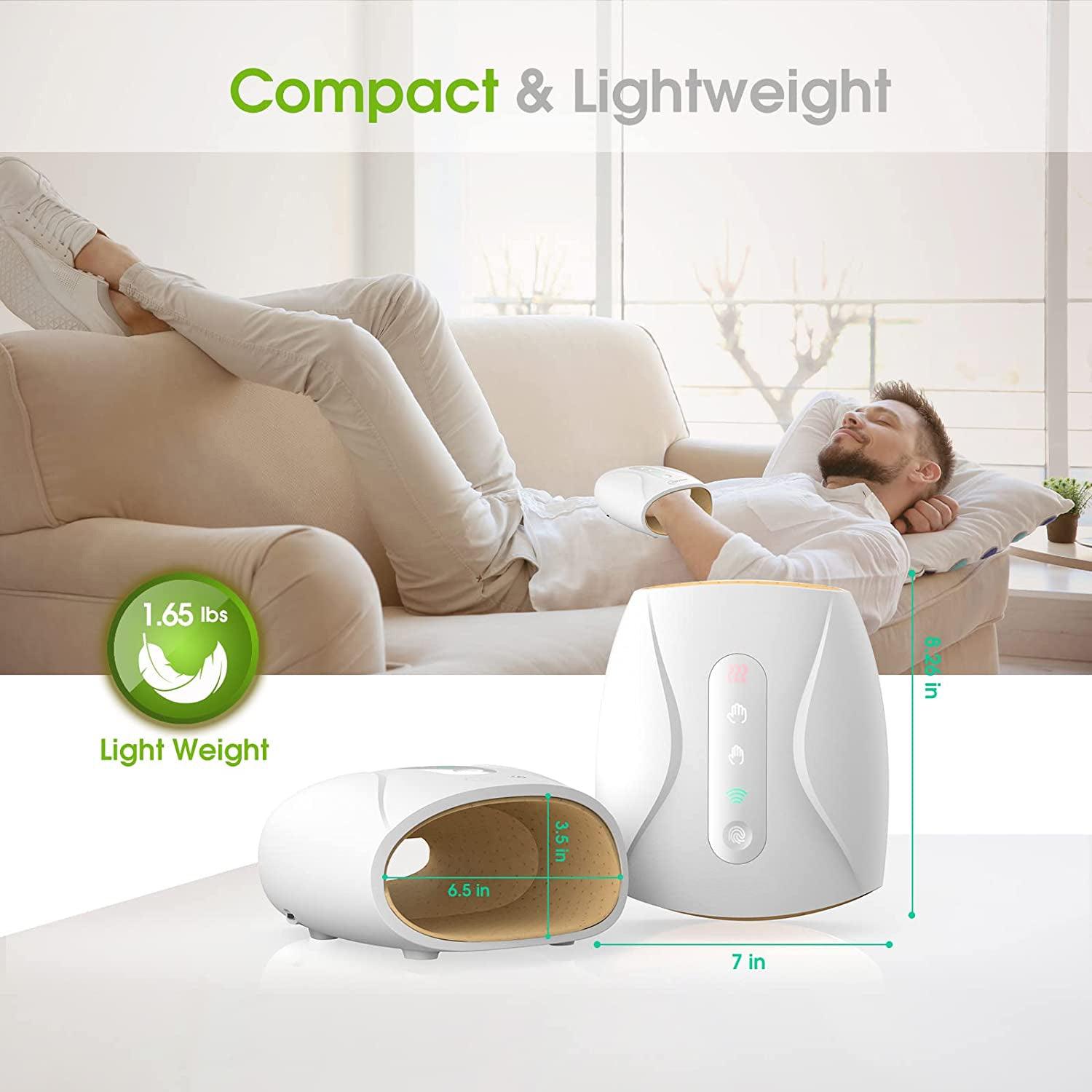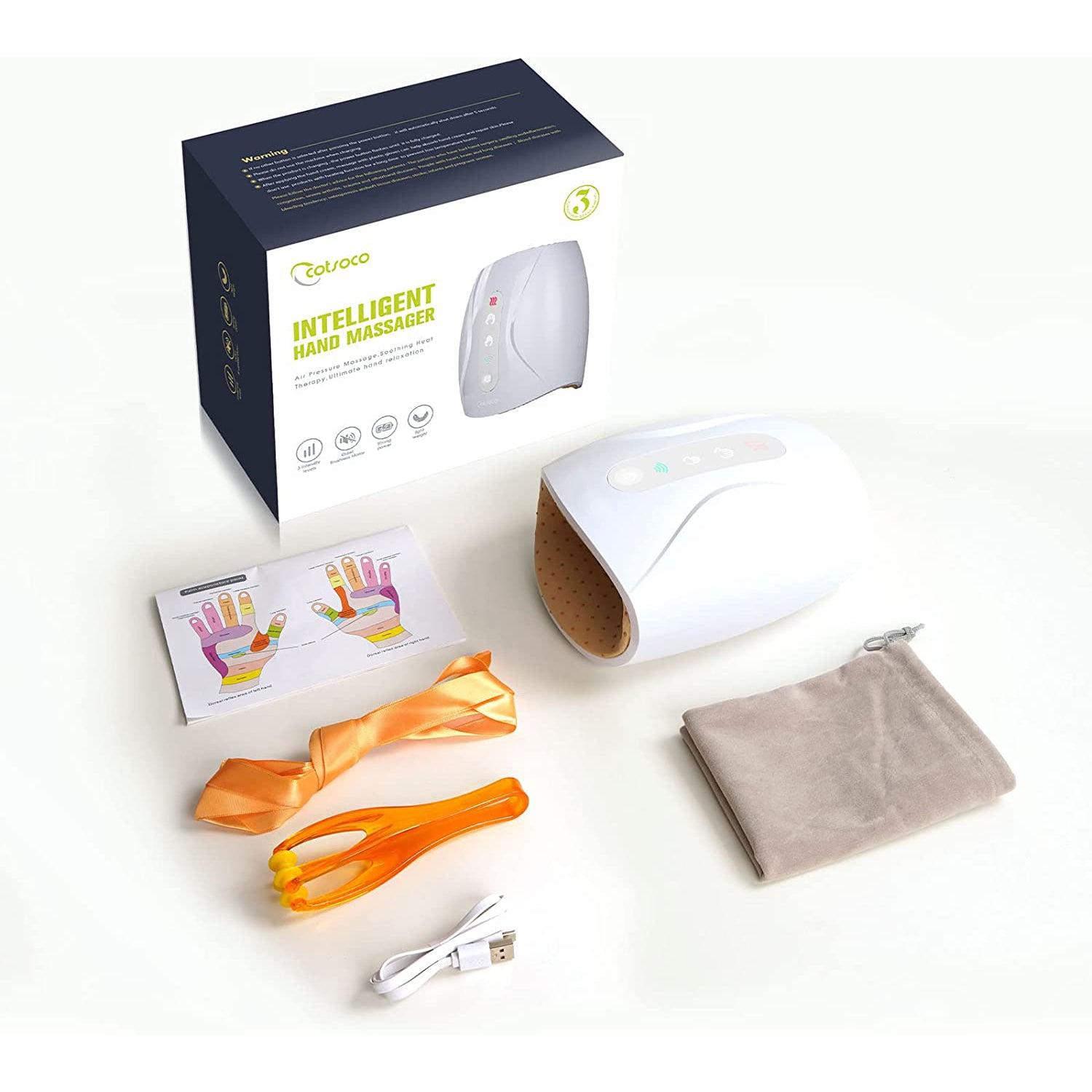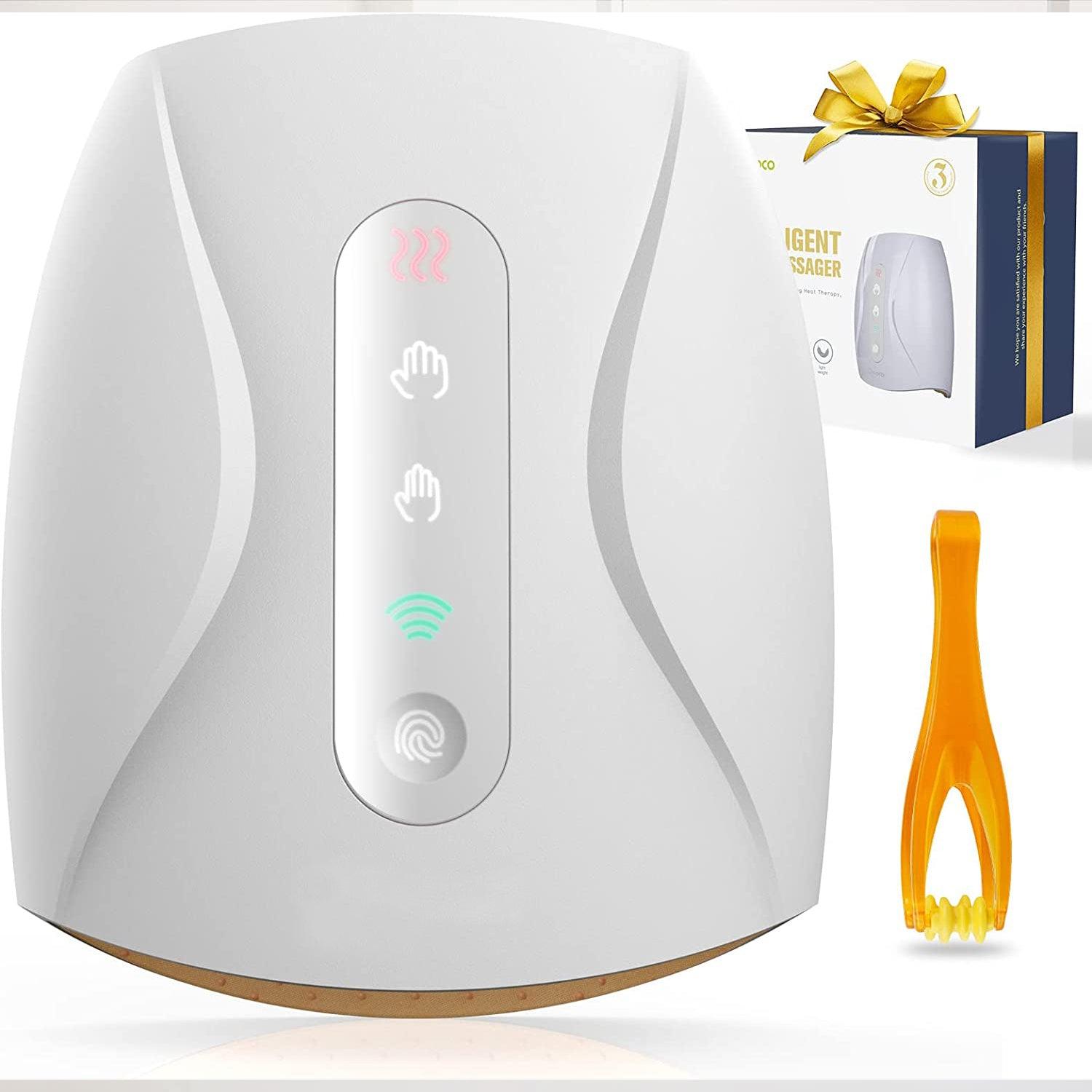 Hand Massagers Machines - Electric Hand Massager for Palm Massage Cordless Heat Accupressure Massager

About Hand Massagers Machines  
The Ultimate Hand Relaxation by Comfier Electric To provide complete relaxation, Hand massager machines are specifically made to employ compression massage and soothing heating to pamper every area of your hand and work on the fingers and knuckles. The massager efficiently relieves carpal tunnel syndrome and finger problems, as well as any knots.
Pressure Massage:
With 3 pressure modes and 3 intensity levels, this hand palm massager uses intense pressure to massage all the sides of your hands. The massager's built-in modes make it possible to pressurize the entire hand, from the wrist to the palms and fingers, in a rhythmic manner.

Wireless and portable, this cordless massager calms the hands and fingers from top to bottom. Only the included USB cord is required to recharge the built-in battery. This wireless hand warmer device is portable and lightweight. Convenient to use at home, work, or when traveling.
 

3 Optional Heating Levels:
The Comfier Hand Warmer Massager has 3 heating settings that you can choose from to help keep your hands warm and moisturized to prevent dryness. The electric hand machine offers warm heat therapy to help relieve aching muscles, numbness, and cold fingers and palms while promoting blood circulation in the hands.

Use the hand massager to relax and revitalize your hands as a Christmas gift for Mom and Dad. It makes a great present for moms, women, and girls who suffer from pain or poor circulation. The elderly and adults in their middle years can use the finger massager because of its straightforward design. If you're unhappy for any reason, you have 30 days to return it for a full refund.
Do you want to relax your hand muscles and get rid of your numb fingers and joint pain? You can use our hand massager to accommodate your demands. An electric hand massager with an ergonomic design that completely encloses the hand for compression therapy that works
The plush inside of the cushion guarantees complete comfort. Without having to bother about cords or outlets, you can use a massager with a built-in rechargeable battery wherever you like.
The warranty period is 18 months. You have three months to request a complete refund if you are not happy with the
You May Check It Out: Reflexology Foot Massage Mat 
Condition: New
Body Area: Hand
Type: Hand Massager
Features: Cordless, Electric, Heated, Manual, Rechargeable
Color: White
Be Maskura Fit
Our Happy Hoopers
30 Minutes Daily Fun Workout
The smart hula hoop counts your burned calories, tracks how long you work out, and records other vital information.
Easy Installation Process
Our Smart Weighted Hula Hoop has a carefully planned design with 27 knots placed in hoop's circumference.
27 Detachable Knots
Our Smart Weighted Hula Hoop has a carefully planned design with 27 knots placed in hoop's circumference.
Let customers speak for us
Great gift option!
I purchased this item for my dad who is a mechanic and bass guitar player. He thanks me multiple times. He said it helps relieve his fingers from tightening up.
Shark Shaver Pro - Platinum Electric Skull Shaver For Head & Face
Best Electric Men's Shaver