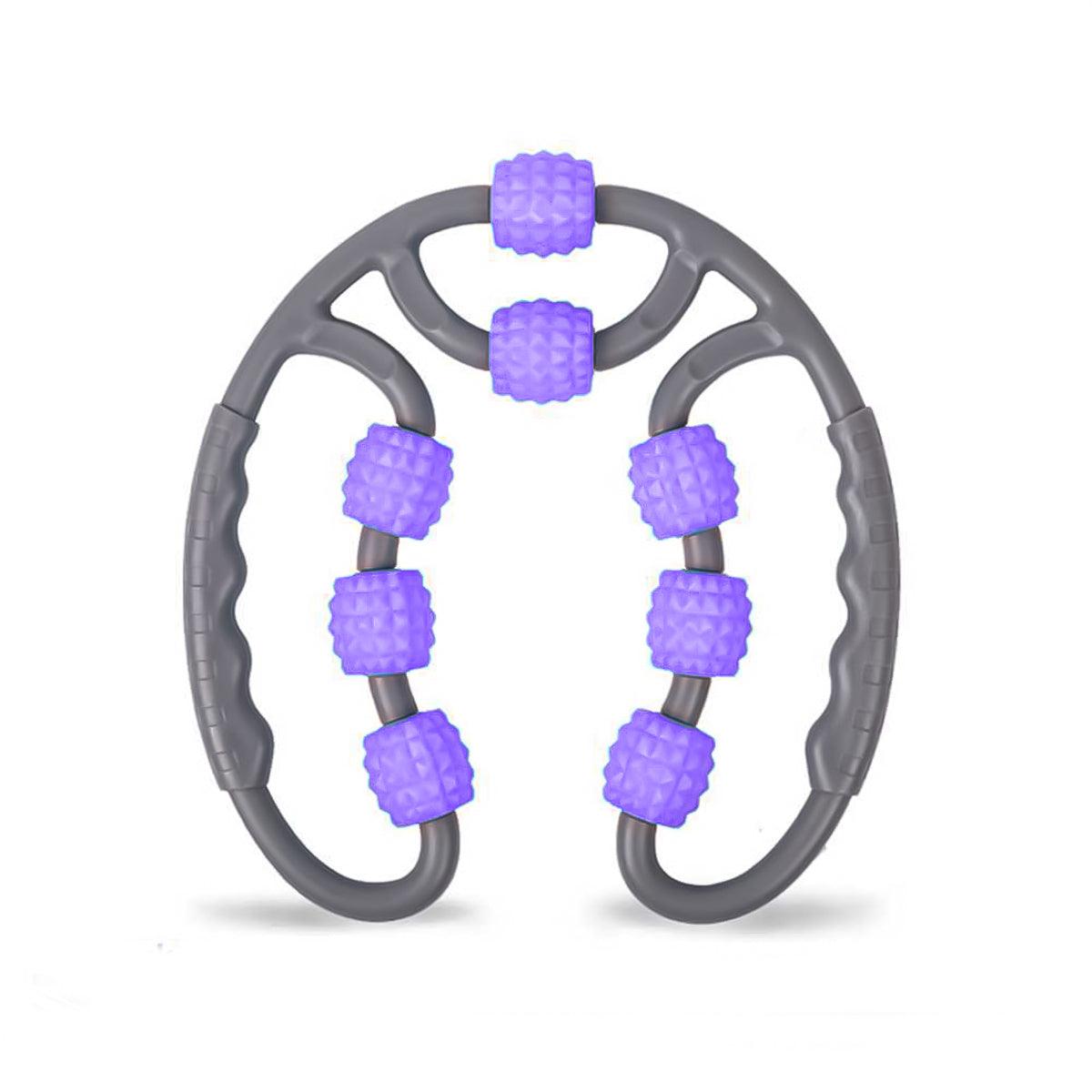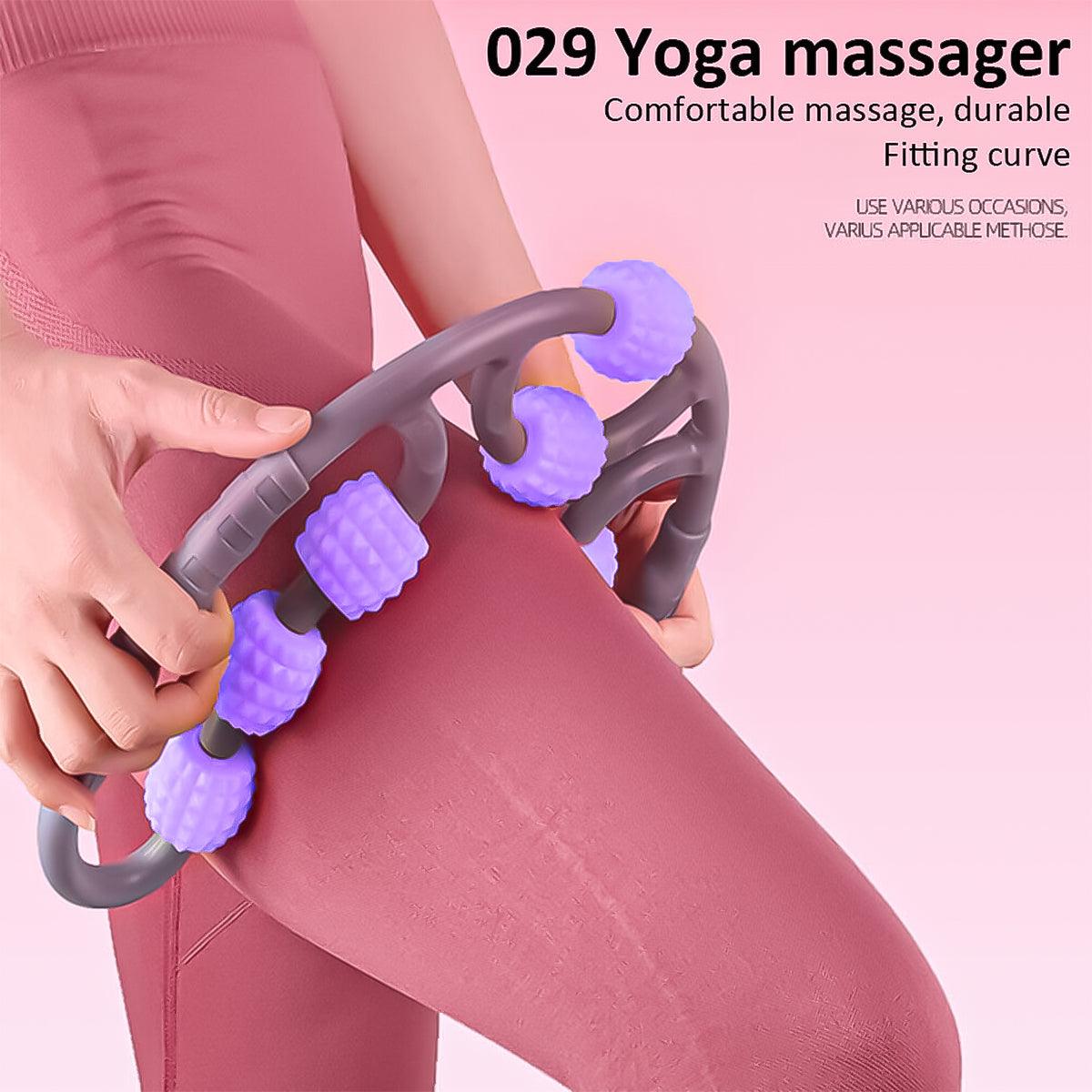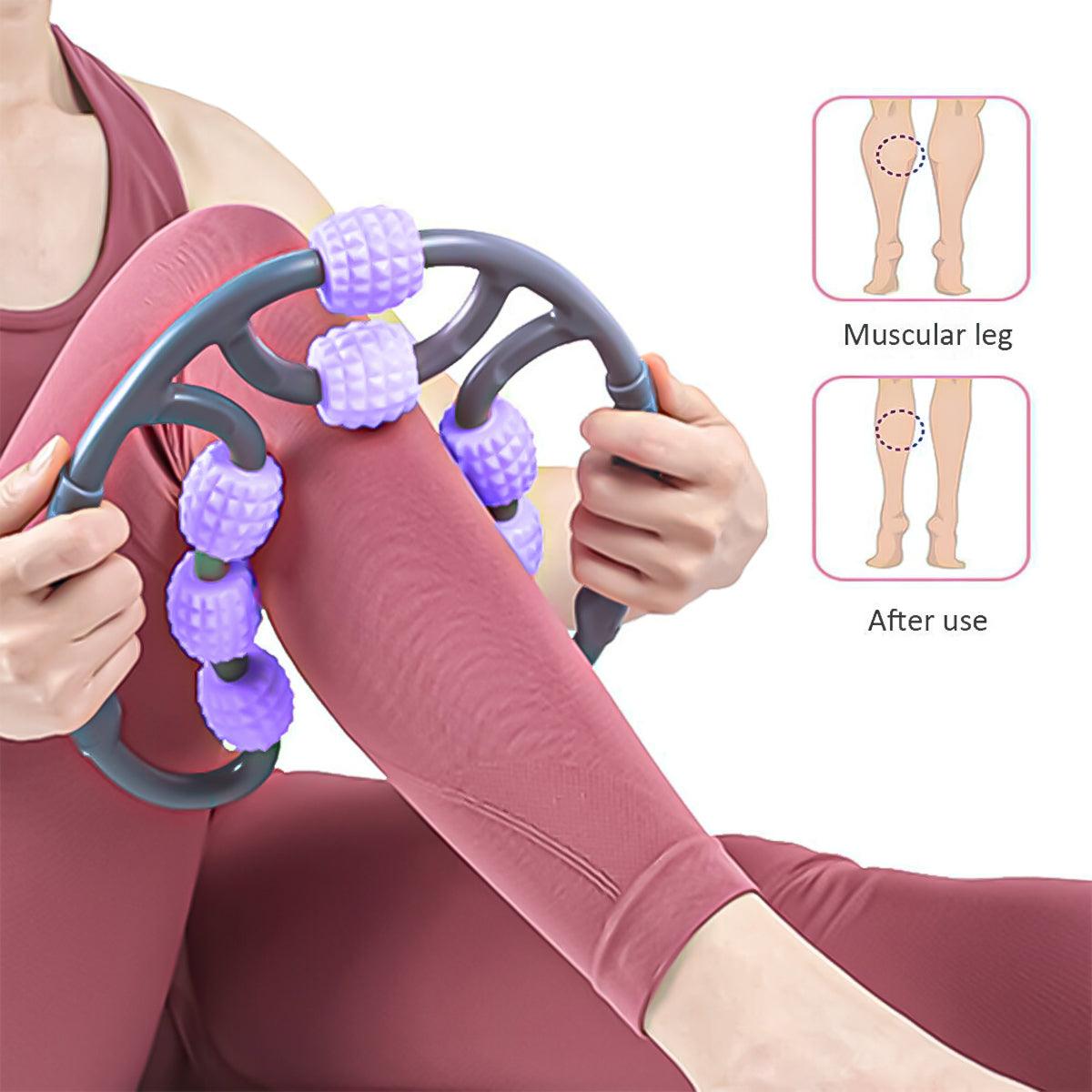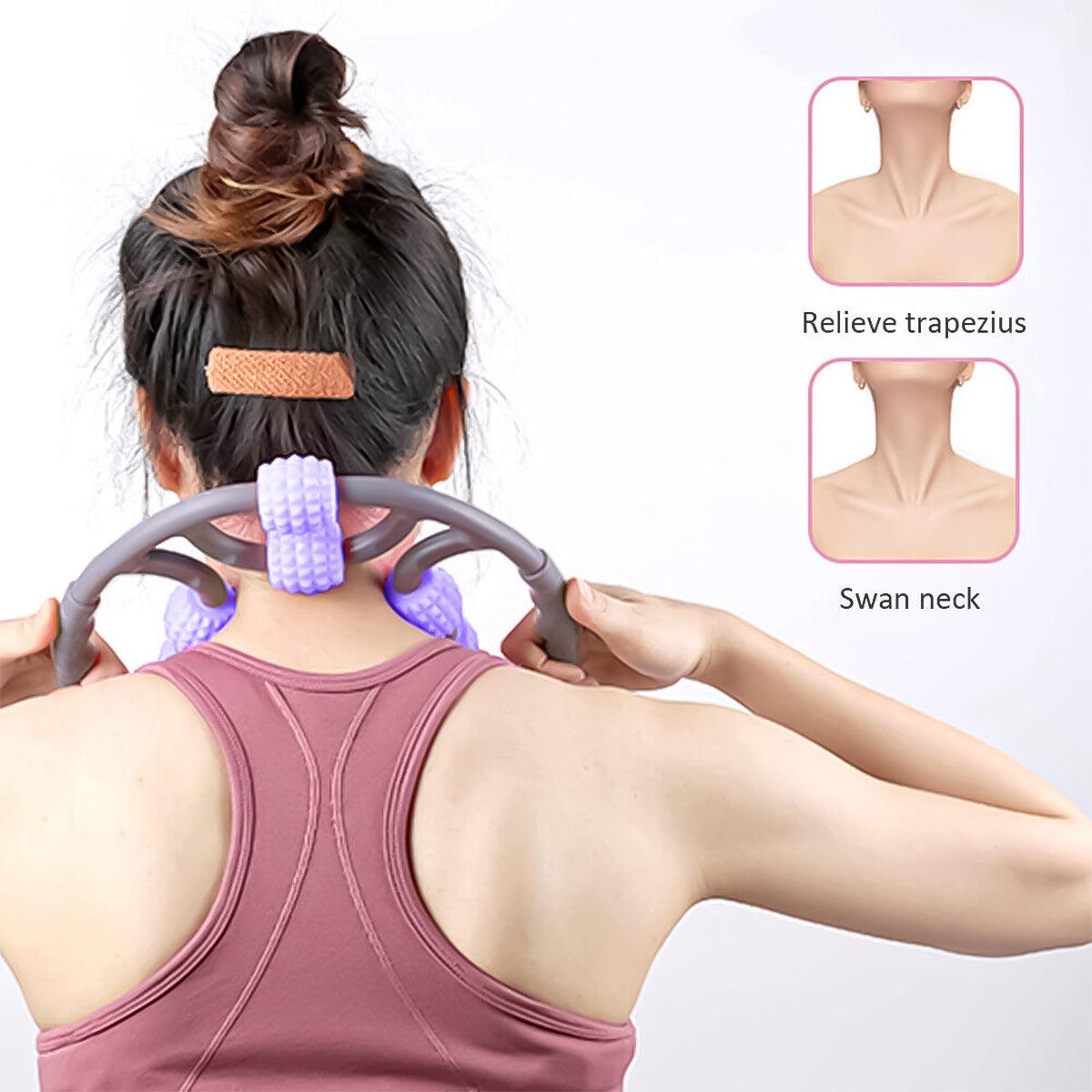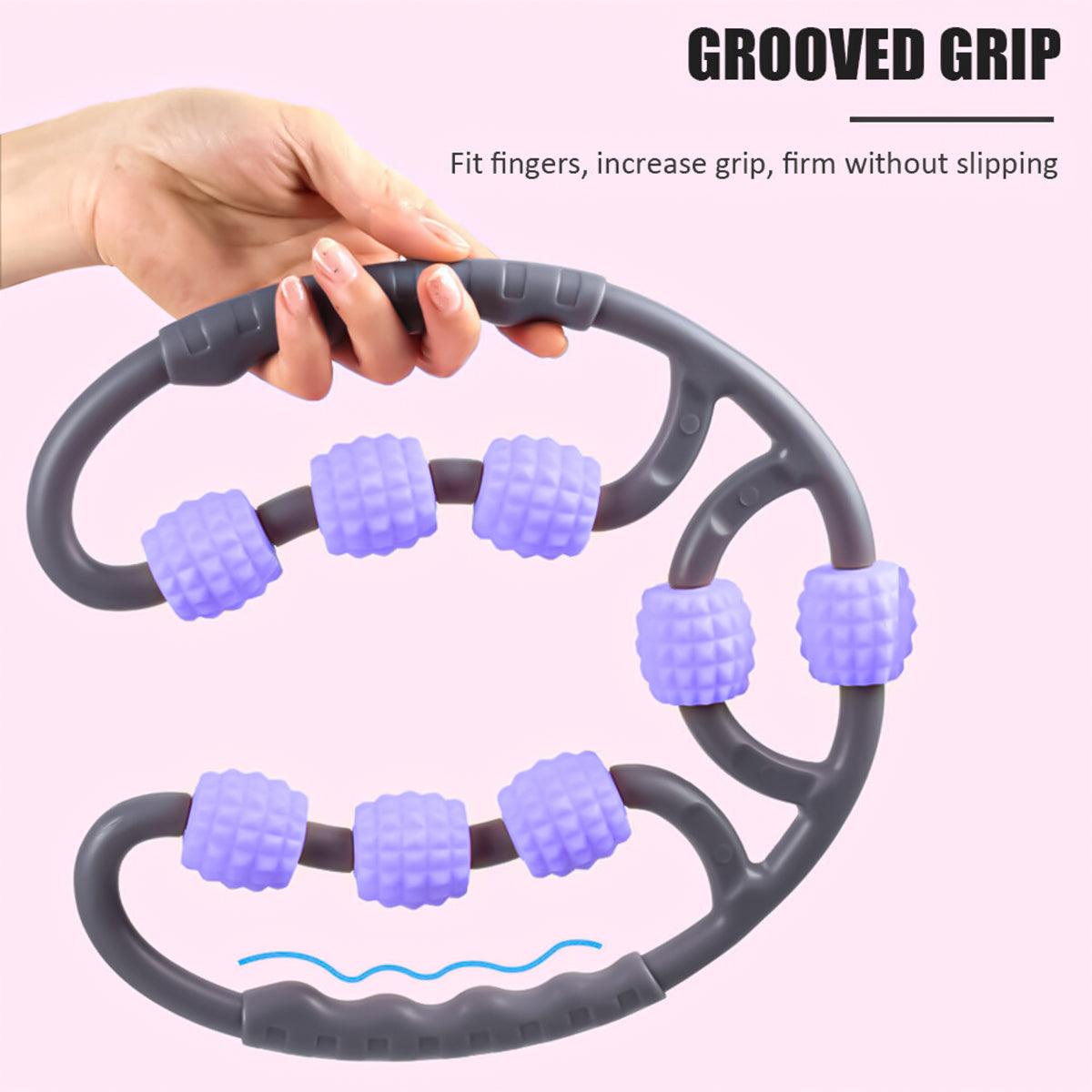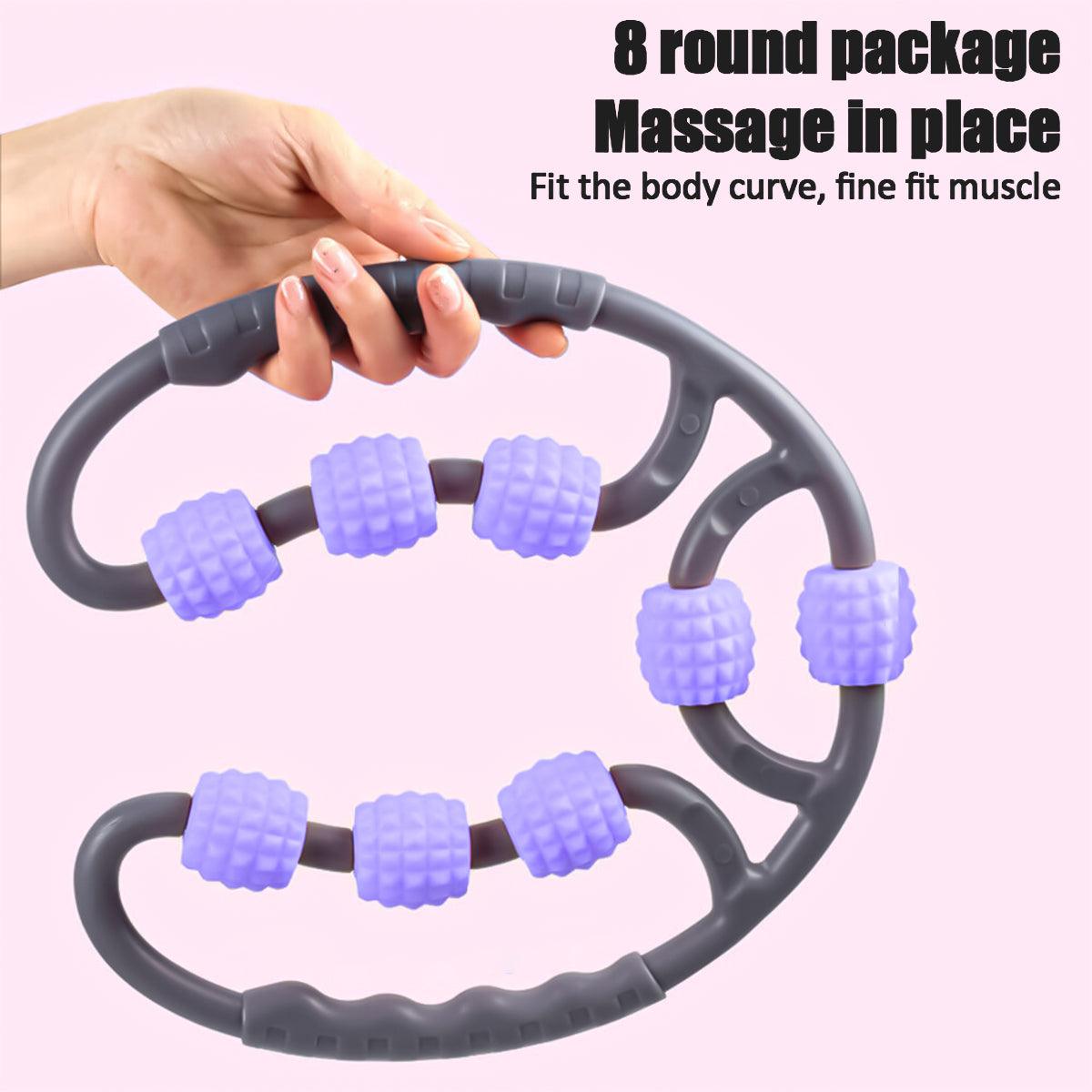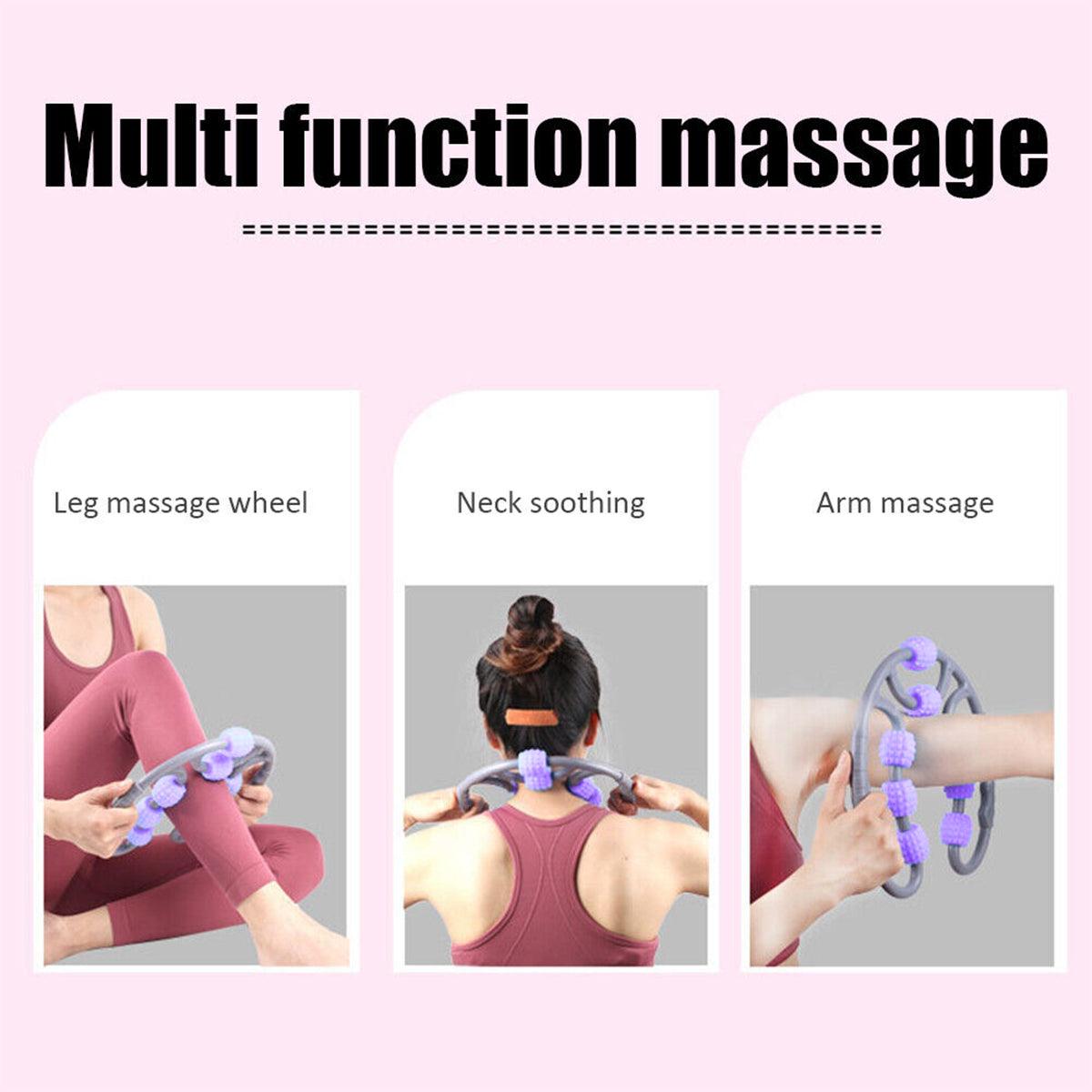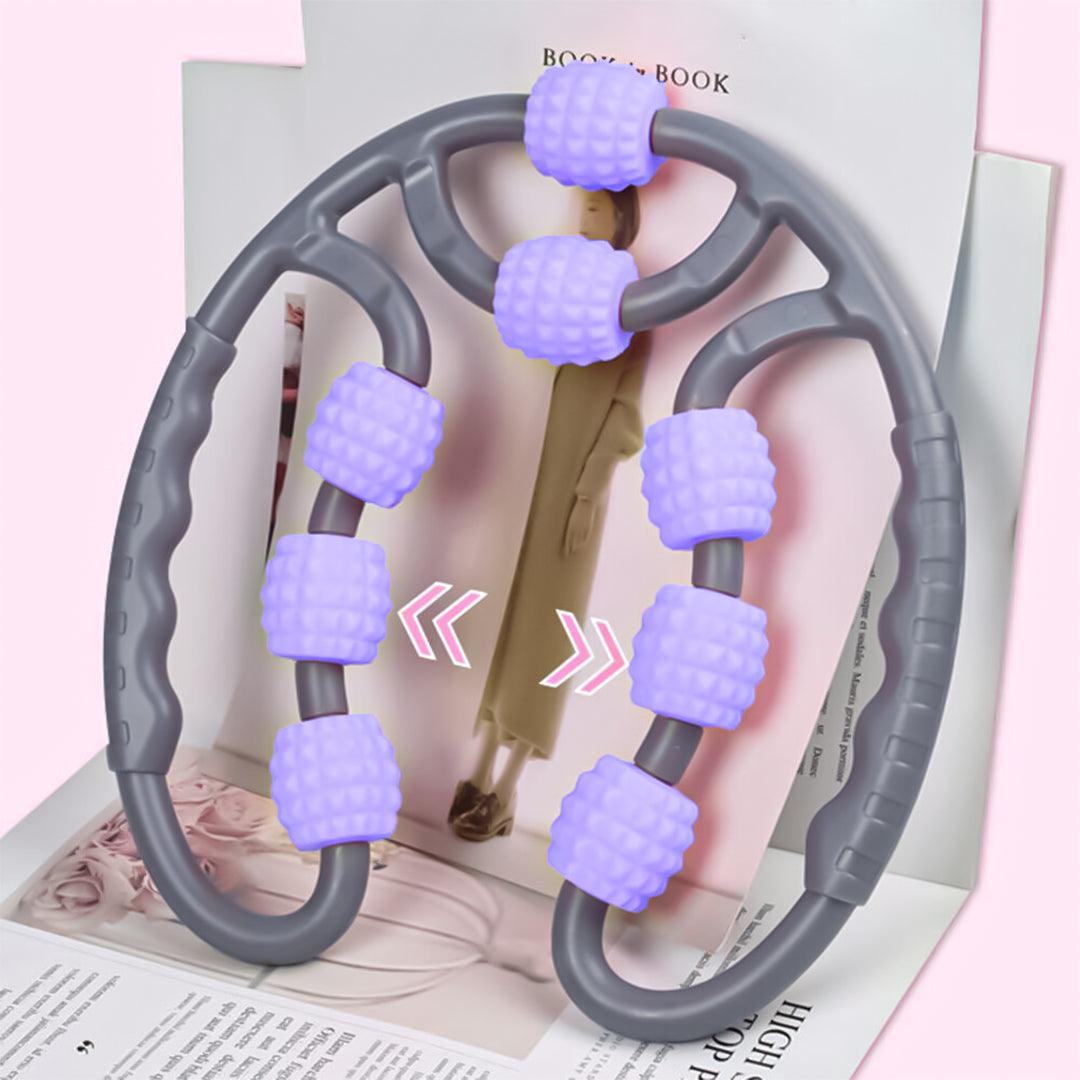 Hand Roller for Muscles - Yoga Massage Roller 8 Wheels Trigger Point for Arm Leg Neck Muscle

About Hand Roller for Muscles
Design of 3D Floating Points
Close to the skin, wrap entire limbs, complete massage experience, wide extension bracket (elastic, adjustable width to satisfy massage needs).
Lightweight and Convenient
Our personal massager may be used at home, making it simple for novices, at the gym, while traveling, or on vacation, allowing you to maintain your body's strength even after a strenuous workout or a lengthy trip to the beach.
Multi-functional
Aside from massage, this muscle roller aids in the release of tension, the promotion of blood circulation, the reduction of joint inflammation, the speeding up of the recovery process, and the restoration of flexibility.
Handheld Full-body Massage
This ergonomic roller provides self-massage trigger point relief by using dual-textured rolling massage points that can be used on the arms, forearms, elbows, thighs, calves, neck, and other tired or hurting areas.
Widely Employed
The hand roller for muscles is suitable for most people due to its elastic bracket and adjustable breadth. To apply more or less pressure, press or pull the bracket. Stretching and tissue/myofascial massage can be done before and after exercise.
Yoga Massage Roller U-Shape 8 Wheels Relaxation Roller Ring Trigger Point Clamp Leg Waist Arm Yoga Fitness Sports Accessory Feature of the Thin Body Fatigue Lifted Tool:
1. It is a circular massage tool that is comfortable to use.
2. It offers a multipurpose muscle massage to help reduce stress, shape the arms, and relieve the legs.
3. It has the ability to relax the neck, reduce weariness, and massage the legs and waist.
Condition: A brand-new, unused, unopened, and undamaged item
Type: Roller For Muscles
Size: 270*250*35mm
Material: PP
Color: Random
Wheels: 8 Wheels


By Maskura

Be Maskura Fit
Our Happy Hoopers
30 Minutes Daily Fun Workout
The smart hula hoop counts your burned calories, tracks how long you work out, and records other vital information.
Easy Installation Process
Our Smart Weighted Hula Hoop has a carefully planned design with 27 knots placed in hoop's circumference.
27 Detachable Knots
Our Smart Weighted Hula Hoop has a carefully planned design with 27 knots placed in hoop's circumference.
Let customers speak for us
Nice gadget
This is a reasonably priced, well-made, and intelligent gadget. You may adjust the amount of pressure that is delivered, and it effectively releases tension from the wrists, feet, and limbs. It's simple to apply on oneself or others, and it provides nearly instant relief.
Shark Shaver Pro - Platinum Electric Skull Shaver For Head & Face
Best Electric Men's Shaver