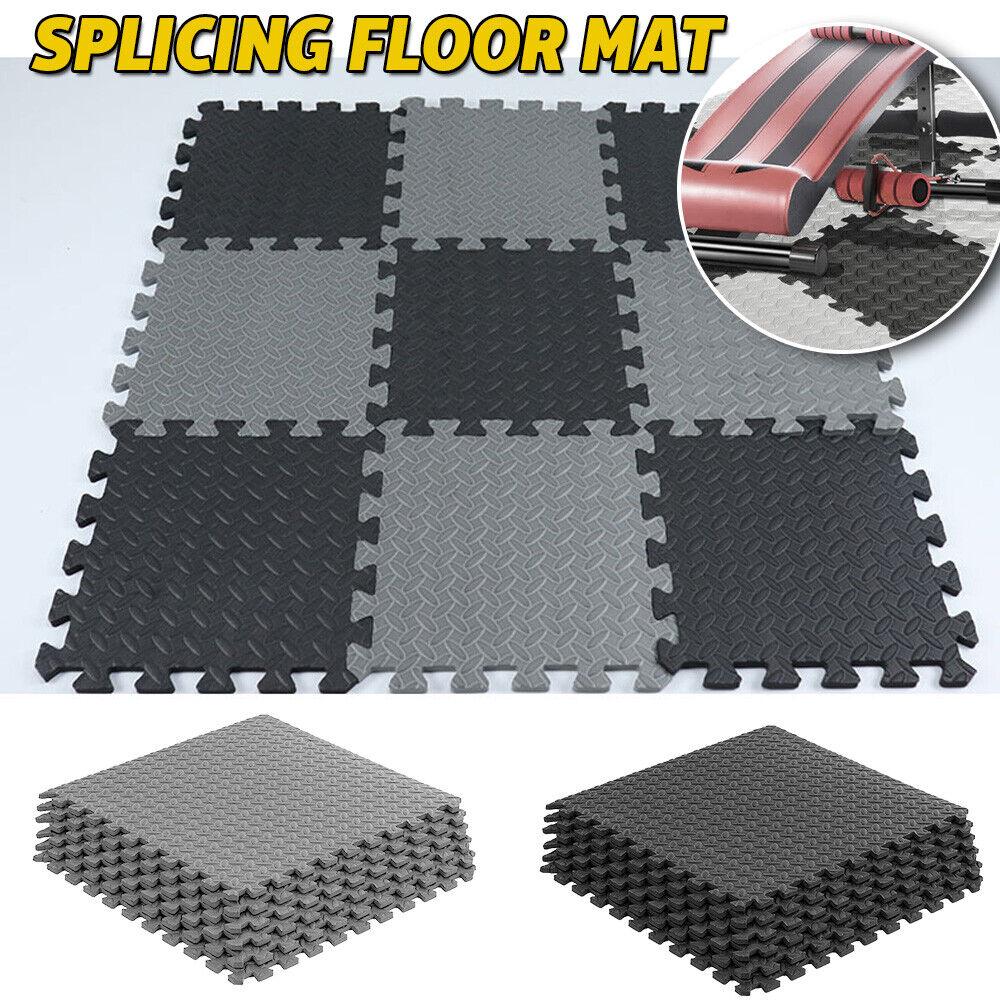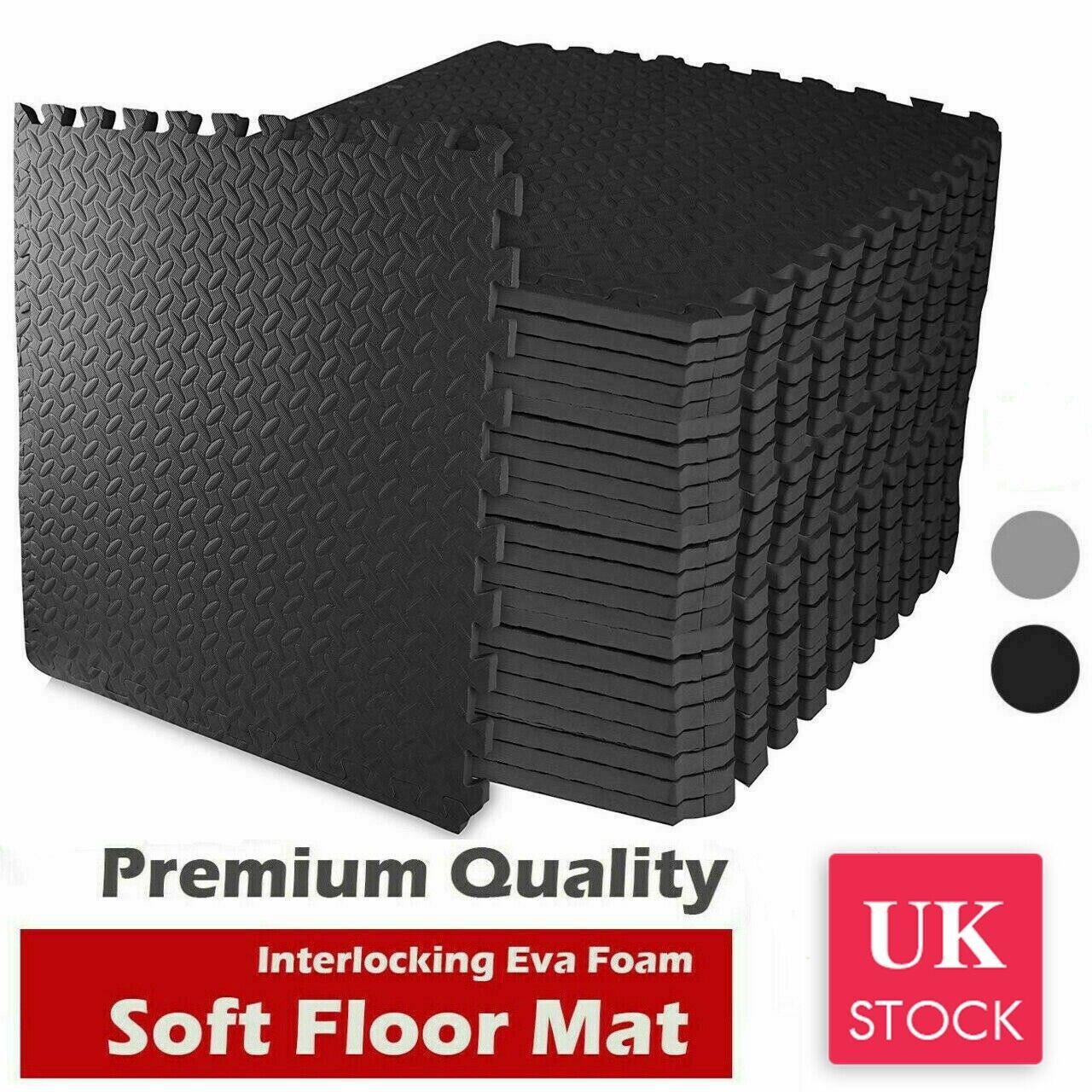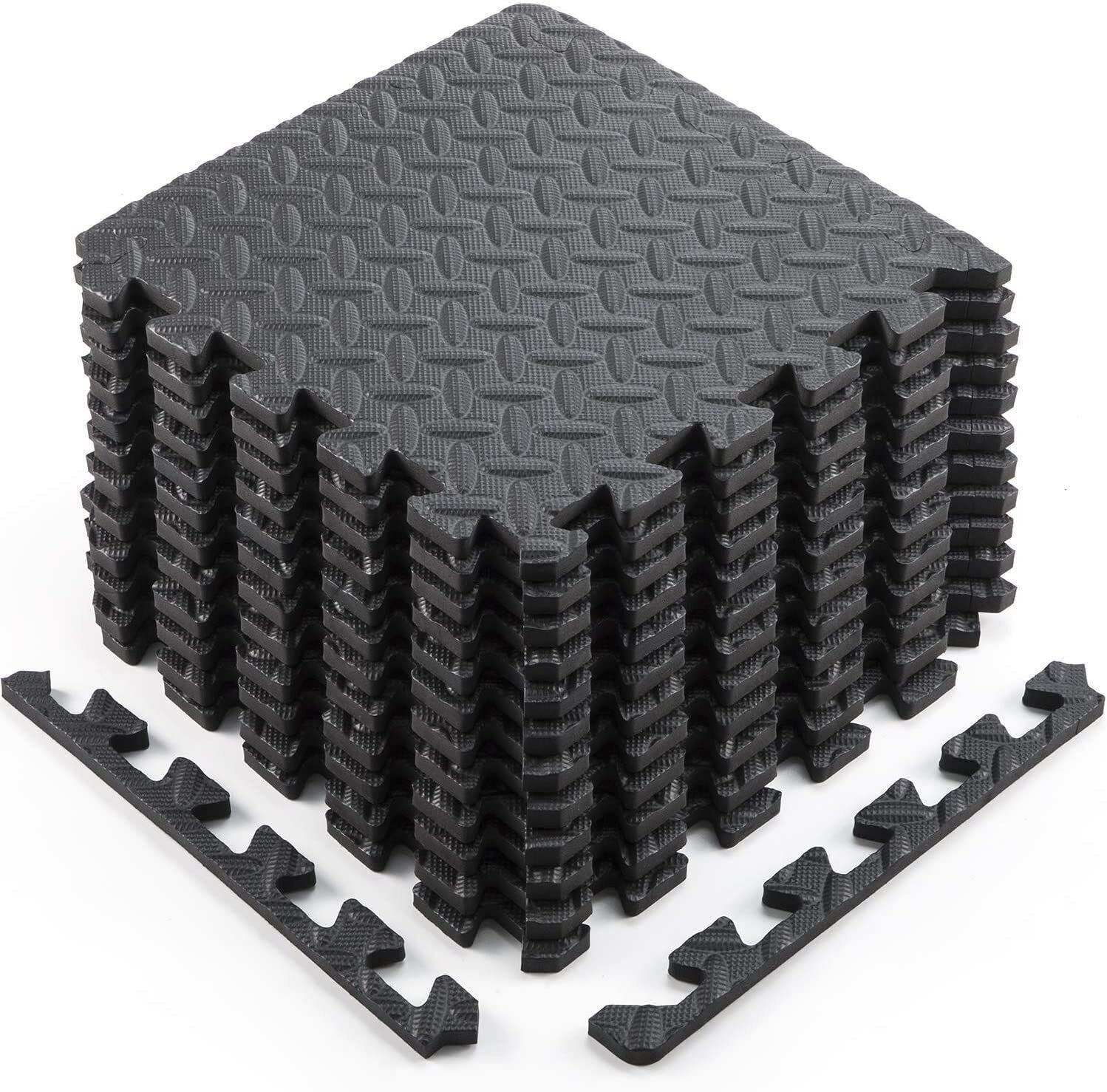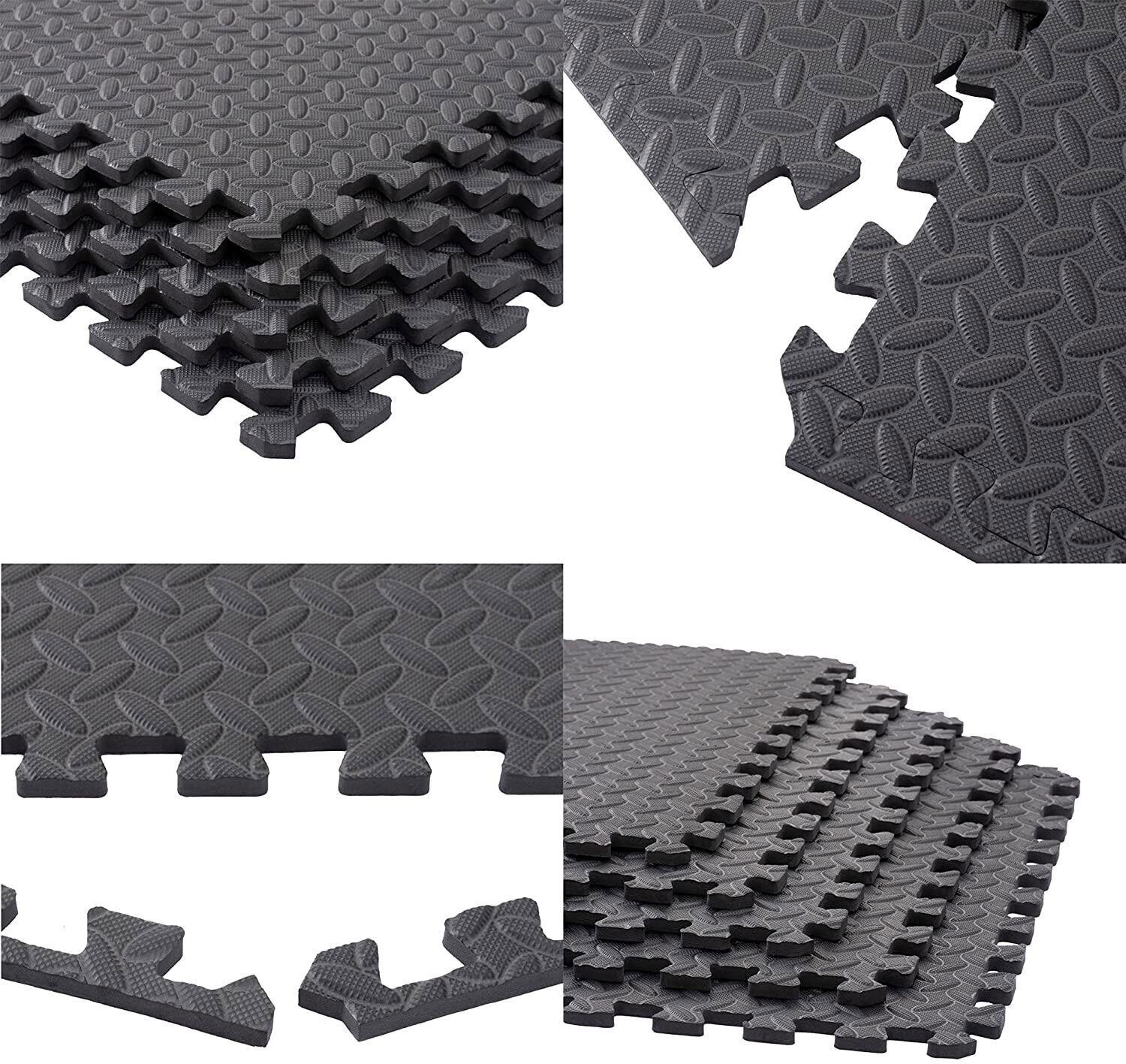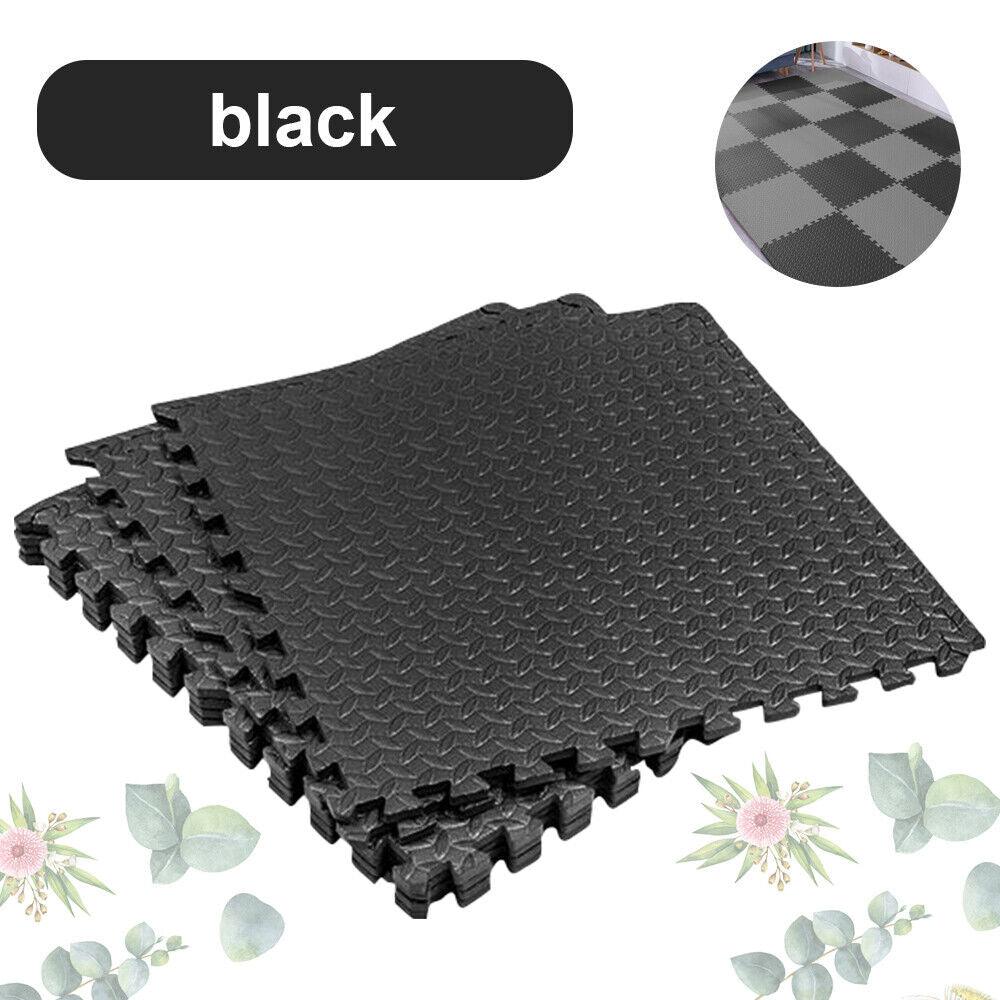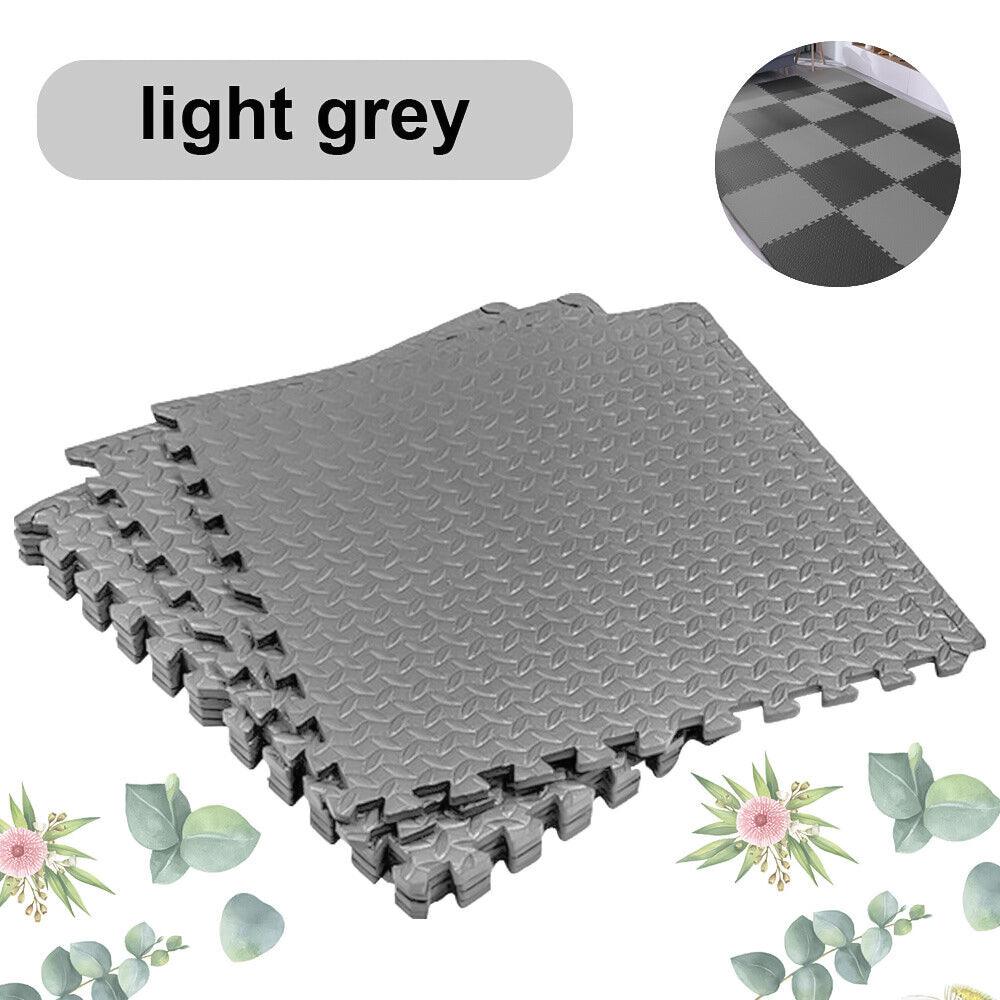 Interlocking Rubber Flooring for Gyms - Extra Thick Gym Flooring Interlocking Floor Mats Eva Soft Foam Mat Yoga Tiles

About Interlocking Rubber Flooring for Gyms
Smooth Workout Surface:
Interlocking Rubber Flooring for Gyms is ideal as fitness floor mats because they provide a soft and comfortable surface for exercises such as push-ups, Pilates, or yoga practice.
Comfortable and Safe for Children:
Our interlocking rubber flooring for gyms is also great for creating a worry-free playing environment for your children. By applying a protective layer to flooring in playrooms, living rooms, and even outdoors, you can have peace of mind that your children will not suffer any injuries while playing.
Material That is Good for the Environment:
Our floor mats are composed of high-density EVA (ethyl vinyl acetate) foam, which provides a comfortable, non-toxic surface for children to play on or for adults to exercise on. They are also easy to clean. Our foam mats are also odorless and ASTM-rated for child safety.
Proper Fit:
The extra-large 60 by 60cm mats are 1cm deep and can be interconnected in a variety of ways to suit the room or space, with edge designs to finish off the area and a textured design for enhanced comfort.
Broad Coverage:
1 set comprises 4 mats made with edge strips, covering an area of 1.44 square meters. Add more packs to cover more ground or change your formation.
Features of Interlocking Rubber Flooring for Gyms
Interlocking Mats:
Linking EVA soft foam floor mats are useful for both outdoor and indoor activities.

Strong flexibility and cushioning make it ideal for use as a protective mat.

Damp proof, insulated lightweight, and is simple to clean.
Material:
Made of high-quality EVA that is both durable and easy to clean.
Sound Absorber:
Excellent as a sound absorber, particularly under the washing machine.
Multipurpose Interlocking Rubber Flooring for Gyms:
Multifunctional mats are perfect for gymnastics, fitness, yoga, martial arts, gym mats, underlay for exercise bikes for sound absorption and stability, fitness equipment, treadmills, and swimming pools, among other things.
You May Check It Out: Fold Up Gym Mat
Dimensions:
60cm x 60cm / (2ft x 2ft) × 1cm Mat Thickness

Colors Available: Black
There are eight sets available (4pcs, 8pcs, 12pcs, 16pcs, 20pcs, 24pcs, 28pcs, and 32pcs).
The package includes the following items:
4 pieces (16 square feet) in 1 set with edges. Please select the sets you require from the menu.
Condition: A brand-new, unused, unopened, undamaged item in its original packaging
Size: 600mm x 600mm / 2ft x 2ft
Shape: Square
Department: Unisex
Item Height: 10mm
Item Width: 600mm / 2ft
Material: EVA, Foam, Rubber
Sport/Activity: Gym & Training, Yoga

Be Maskura Fit
Our Happy Hoopers
30 Minutes Daily Fun Workout
The smart hula hoop counts your burned calories, tracks how long you work out, and records other vital information.
Easy Installation Process
Our Smart Weighted Hula Hoop has a carefully planned design with 27 knots placed in hoop's circumference.
27 Detachable Knots
Our Smart Weighted Hula Hoop has a carefully planned design with 27 knots placed in hoop's circumference.
Let customers speak for us
I've already bought these mats twice and I really like them. My treadmill comes in second, and my indoor cycling bike comes in first. To protect my hardwood flooring, I like this thickness better than something thinner. The puzzle parts are simple to assemble and set up.
Shark Shaver Pro - Platinum Electric Skull Shaver For Head & Face
Best Electric Men's Shaver