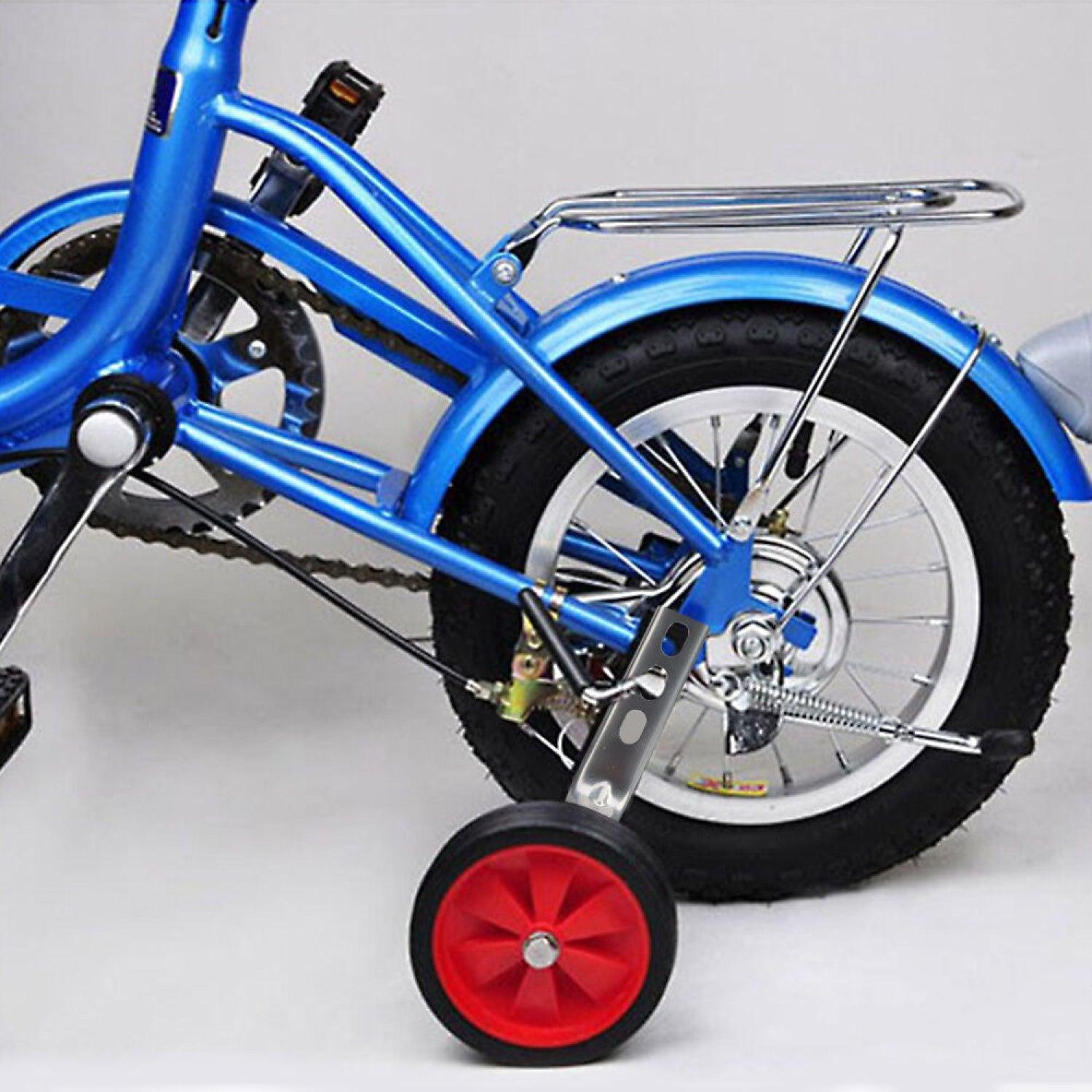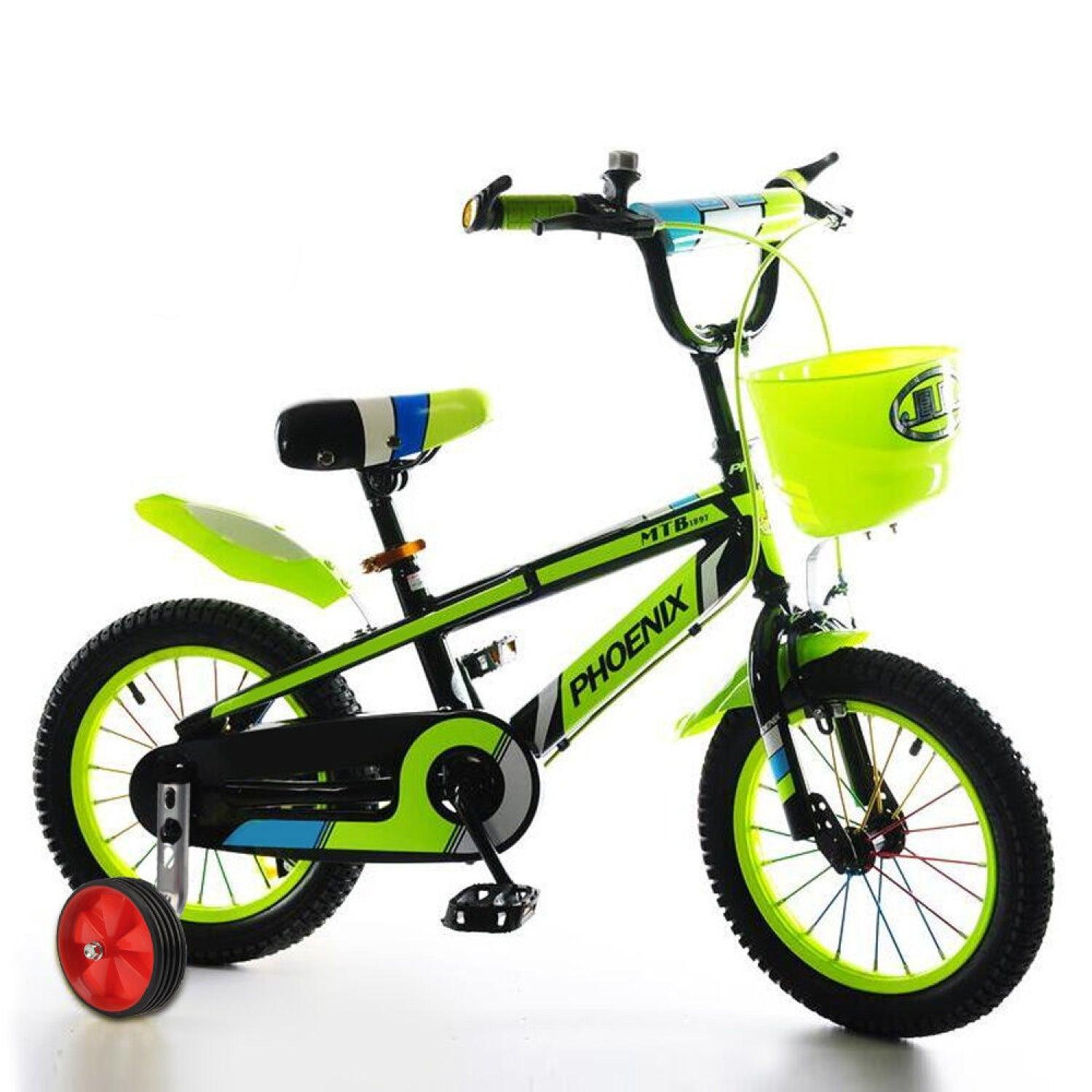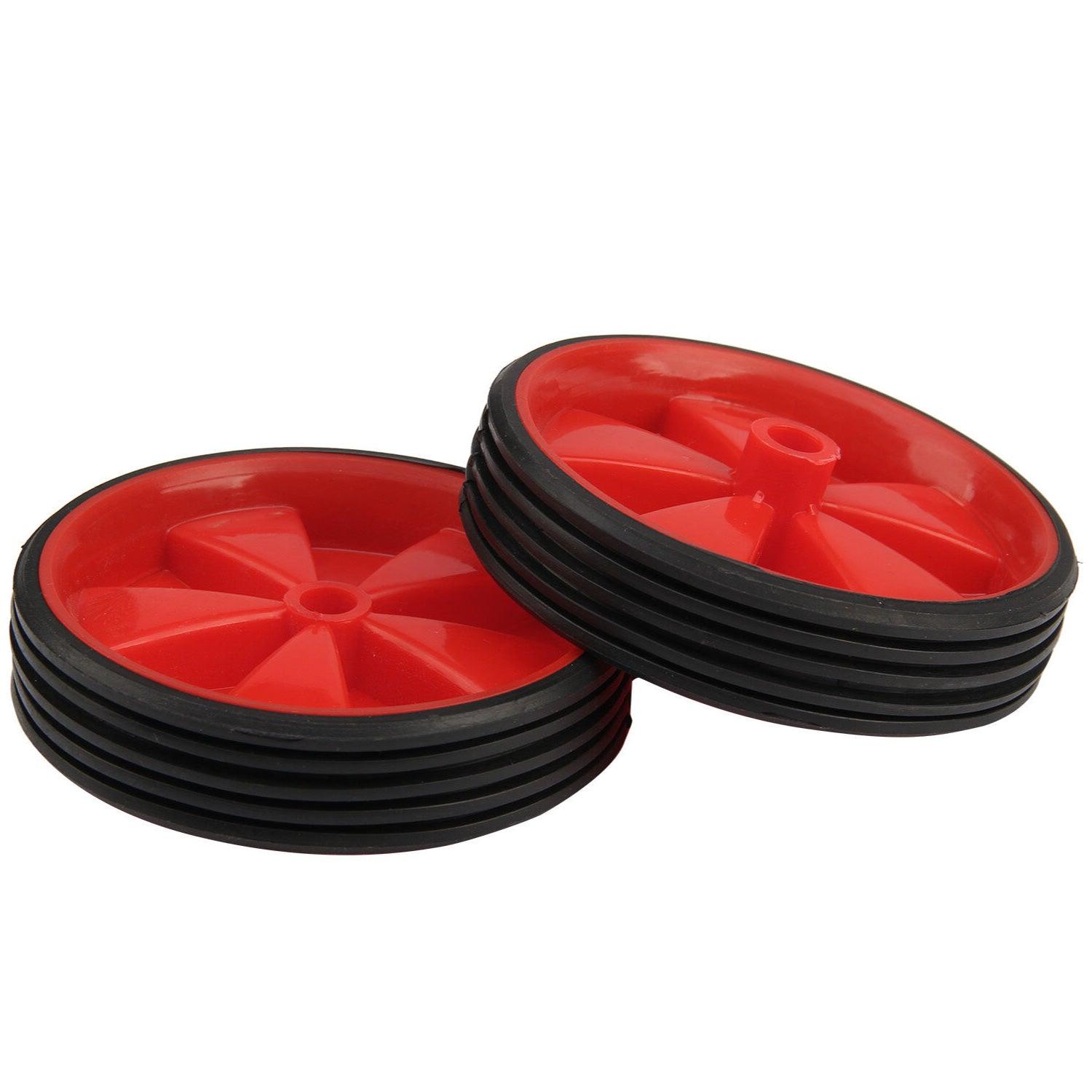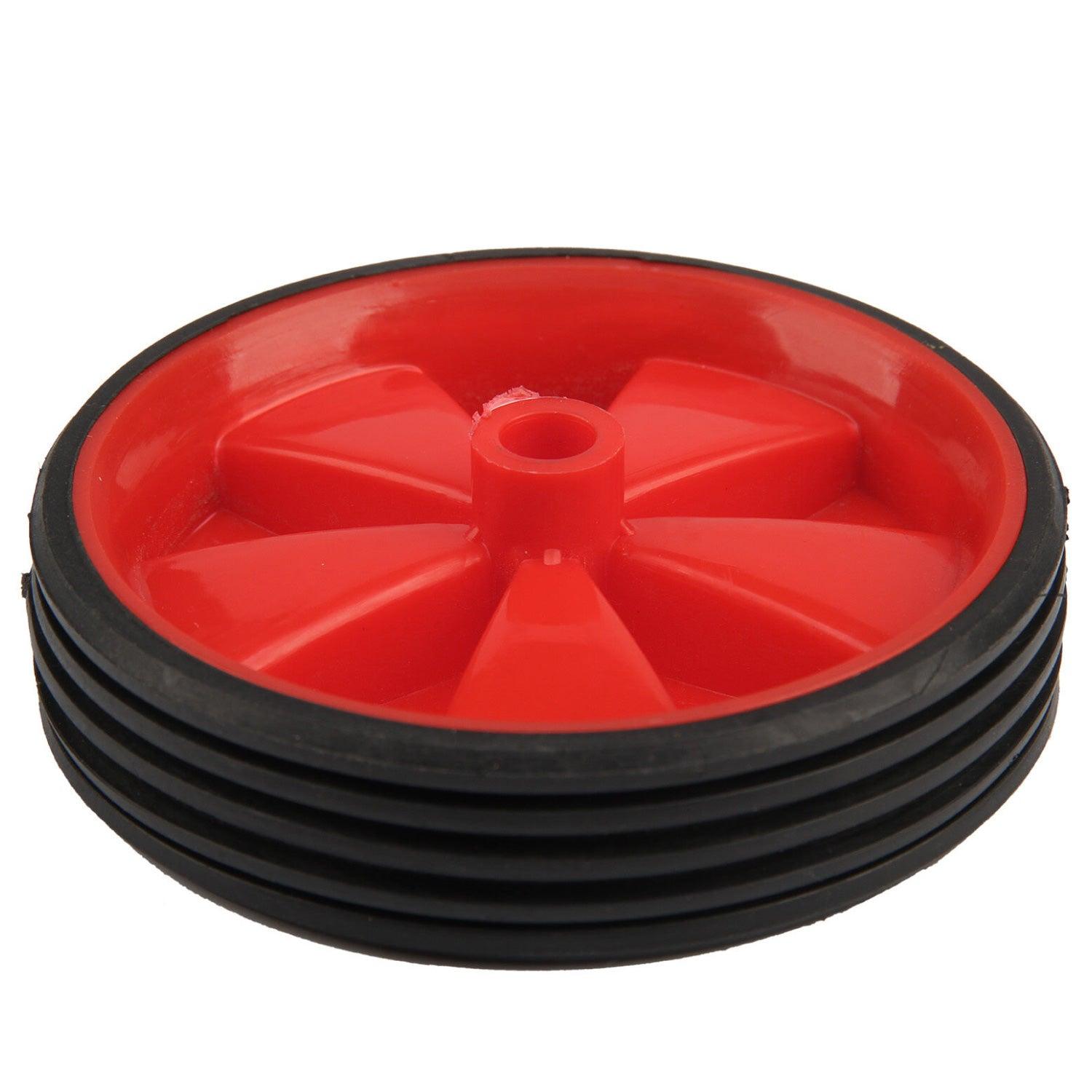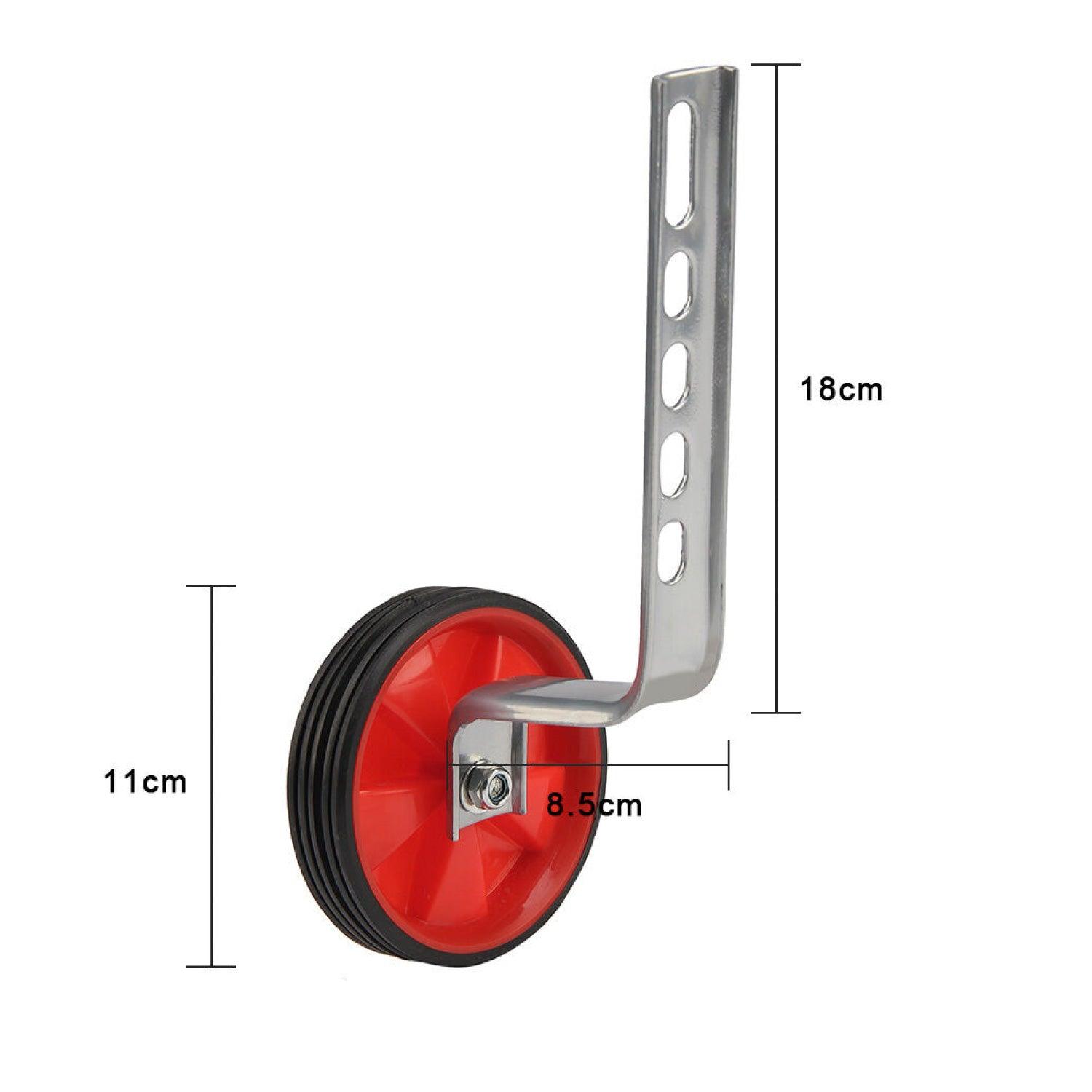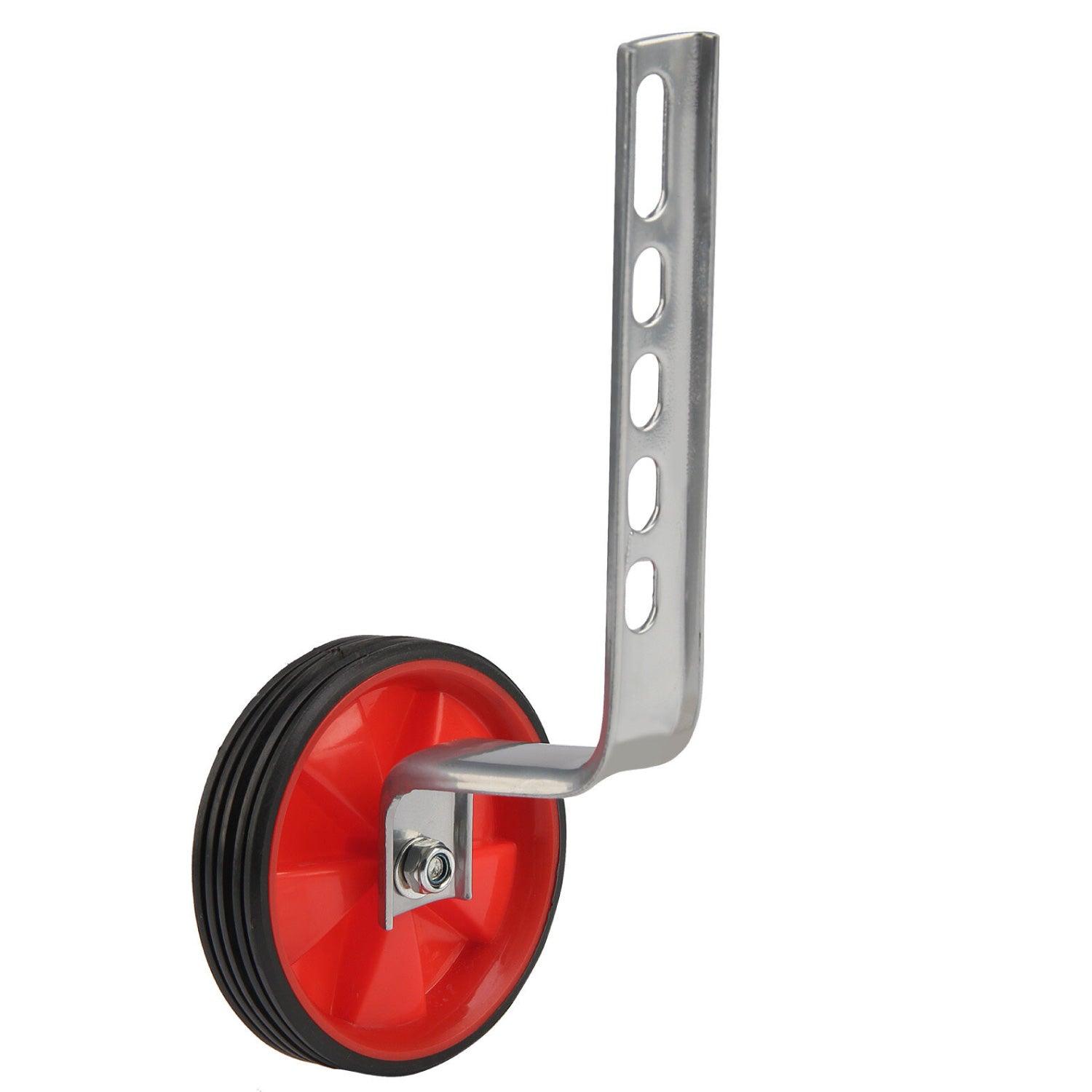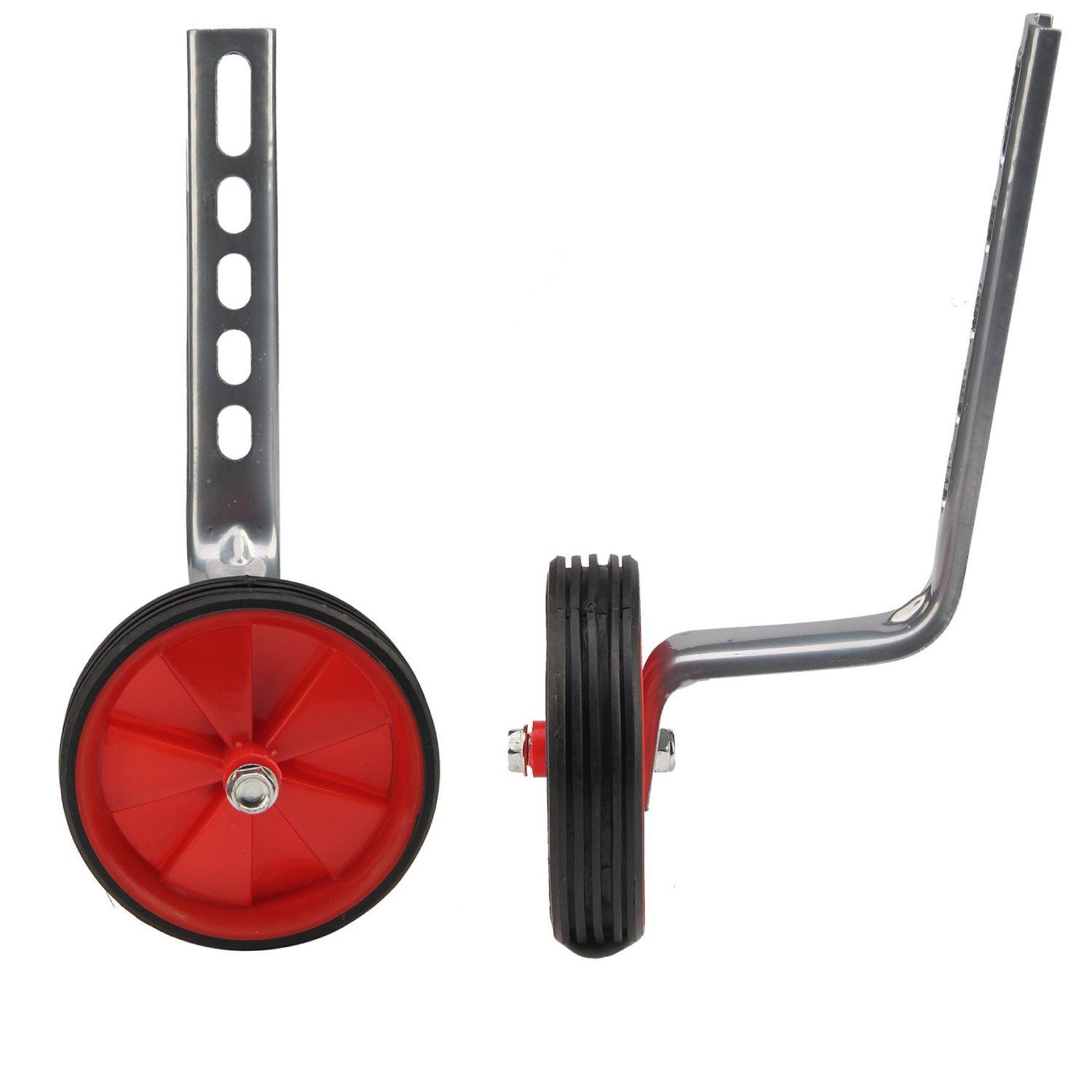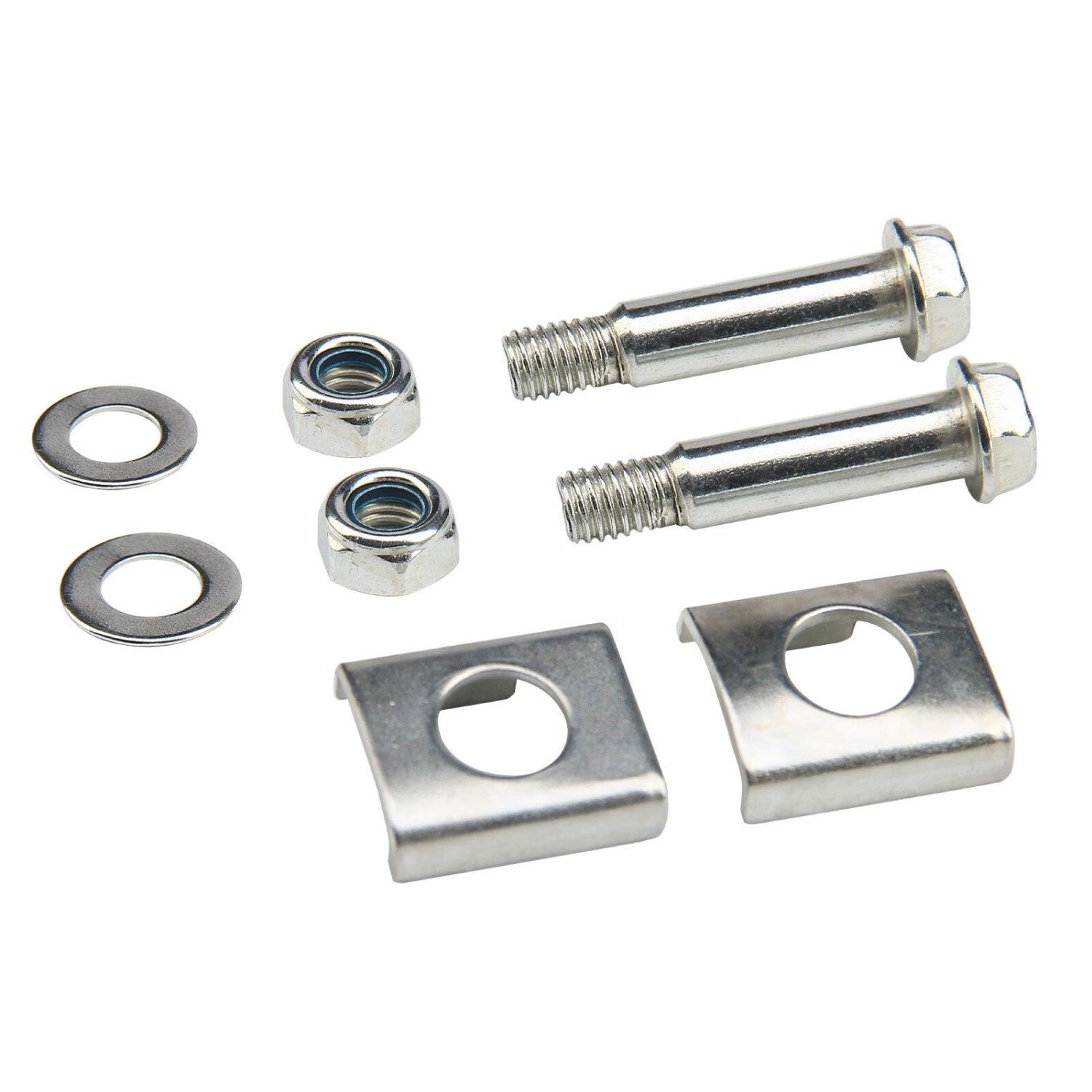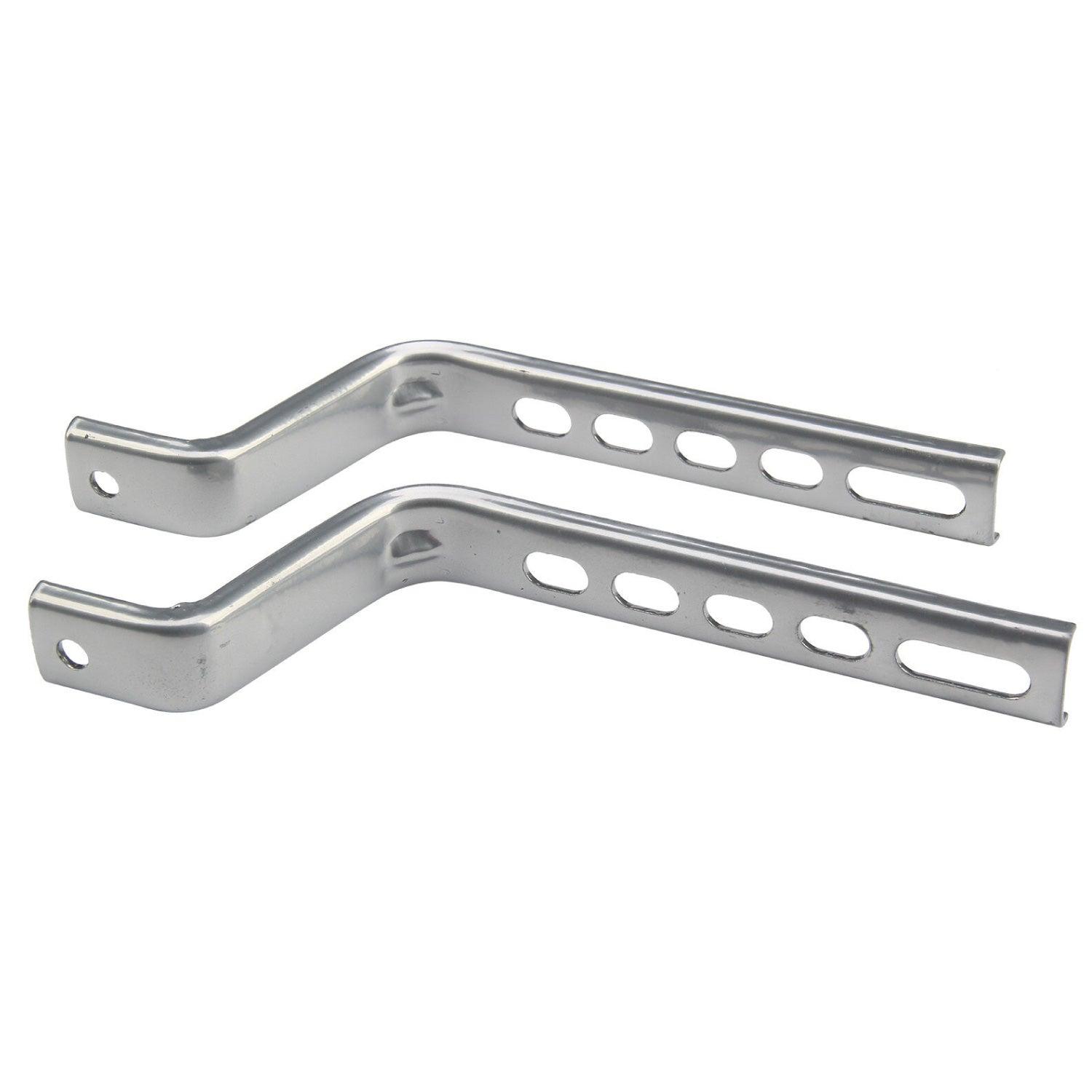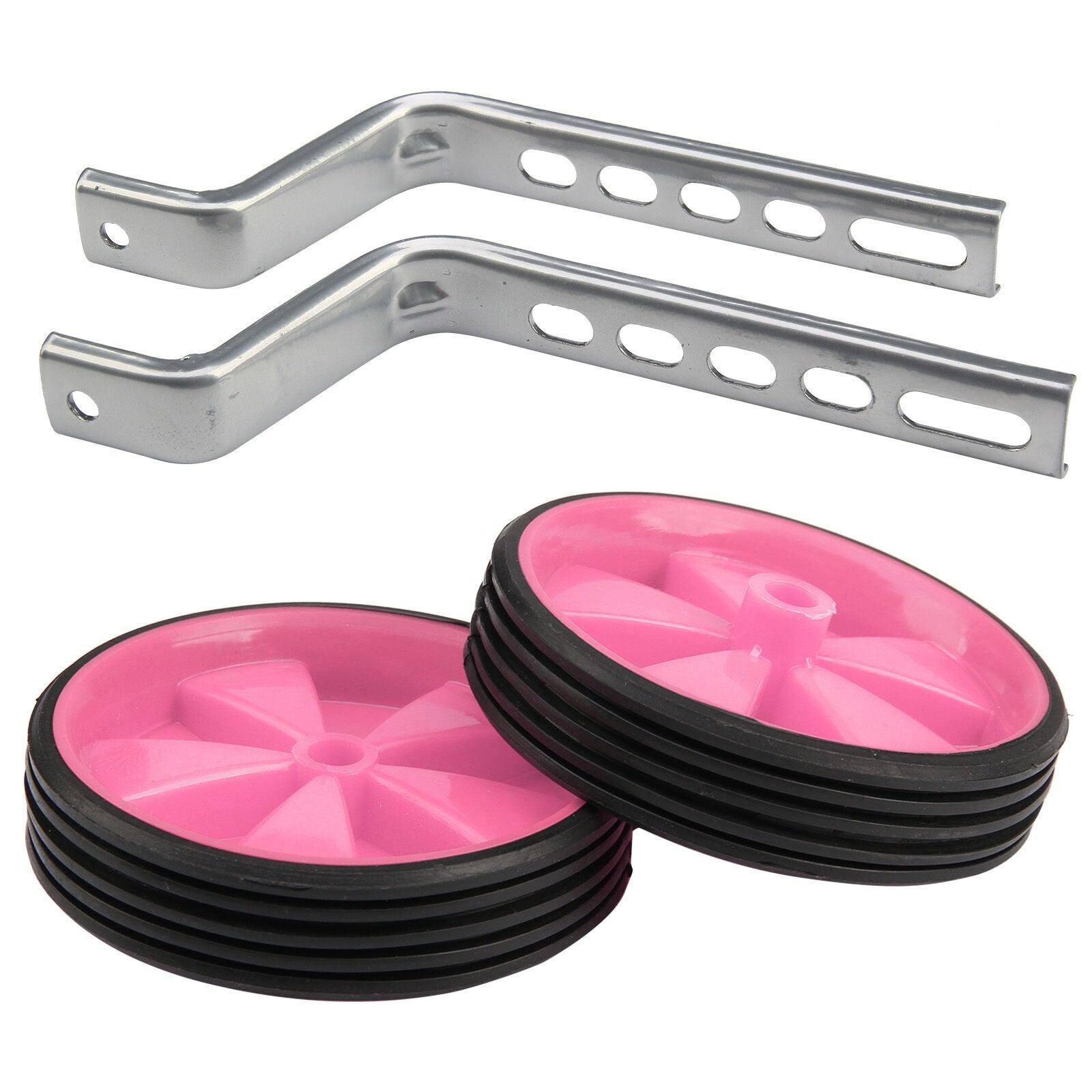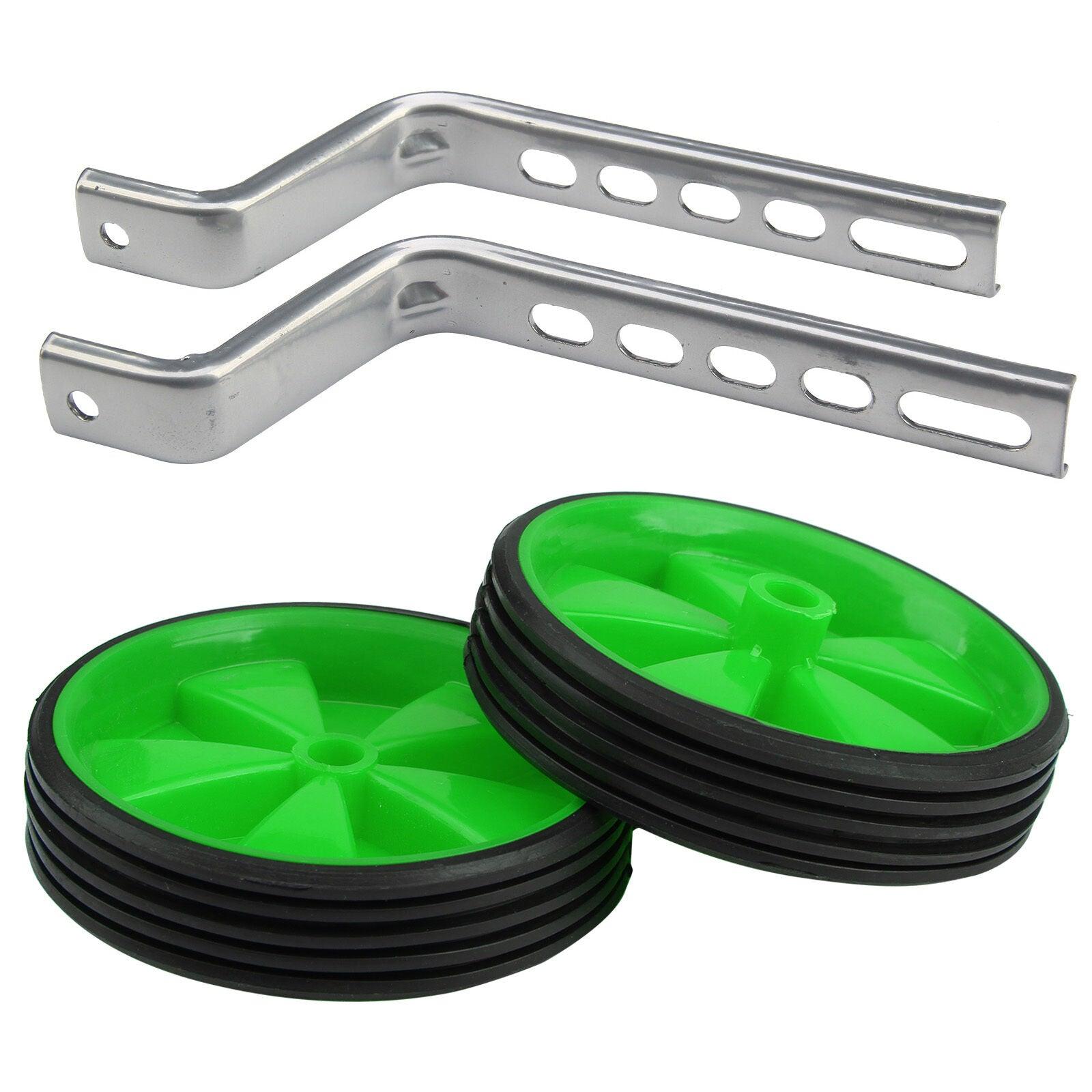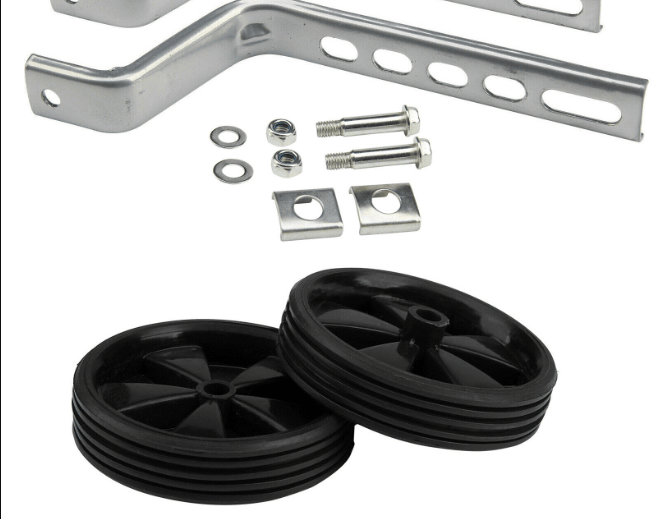 Kids Bike Training Wheels - Child Kids Bicycle Bike Cycle Universal Training Wheels Stabilisers 12-20" Inch

About Kids Bike Training Wheels
This set of Kids Bike Training Wheels is intended for young riders who are just learning to balance in order to help them progress more quickly and improve their ability to ride independently.
Excellent training wheels for inexperienced or fearful cyclists.
The strong, movable support wheels offer the required stability and safety. Giving your child the best start with two-wheel balance and assurance is the purpose of the supporting wheels.
They can offer the stability and security required for the bike's initial road tests. It provides your youngster with the greatest foundation for developing balance and self-assurance on two wheels.
These high-quality plastic and rubber bicycle training wheels are anti-slip, and wear-resistant, provide stability, and make it easier for kids to ride bikes unafraid.
Works with the majority of single-speed bicycles with horizontal track fork ends from 12 to 20 inches, but not those with semi-horizontal or vertical dropouts.
Kids Bike Training Wheels Features 
Ensure your child is safe when learning to ride.

It gives your child the best start to gaining balance and confidence on two wheels.

It includes everything you'll need to install the training wheels on a bike with a 12-20" wheel.

Easy to install. It fits 12-20-inch wheel bicycles.

Designed exclusively for single-speed bicycles, not for multi-speed bicycles.
Check Out Our Best Cycling Products
How Do You Put Training Wheels on a Bike?

Step 1: The first step is to connect the support bar and training wheel. Before tightening them with a wrench, first assemble the bolt, wheel, gasket, bracket arm, and nut in the proper sequence.
Step 2: Remove the bicycle rear axle nut, install the stop block, and secure the stop block's protruding horn to the bike frame.
Step 3: Select the appropriate complete area on the support bar according to the size of the bike or wheel. With a gentle push force, secure them with the nut.
Step 4: Install the training wheel on the opposite side using the same procedure. Please screw it in with press strength to ensure a smooth installation.
Note:
Excludes all products other than the actual product.
As a result of hand measuring, a small size error is to be expected.
Please note that the color of the item may change slightly from the photographs owing to lighting effects, monitor brightness/contrast settings, etc. Please be patient.
Features: Easy to install, wide application
Material: Plastic / Steel
Type: Wheels
Sub-type: Kids Stabilizers Training Wheels
Color: 6 colors black / red / green / blue / White / pink)
Fast Fulfillment: YES
Package Includes: 2 Pieces Training Wheels (including Components)
Wheel Outer Diameter: 11.5cm/4.5inch
Wheel Inner Diameter: 9mm/0.35inch

Be Maskura Fit
Our Happy Hoopers
30 Minutes Daily Fun Workout
The smart hula hoop counts your burned calories, tracks how long you work out, and records other vital information.
Easy Installation Process
Our Smart Weighted Hula Hoop has a carefully planned design with 27 knots placed in hoop's circumference.
27 Detachable Knots
Our Smart Weighted Hula Hoop has a carefully planned design with 27 knots placed in hoop's circumference.
Let customers speak for us
I got my granddaughters a bike at a rummage sale, but it was lacking training wheels. These wheels are more robust and well-made than the typical plastic ones you see. Grandchildren enjoy that they light up when they ride their bikes and speed around.
Great Value for the Price
These Kids Bike Training Wheels are a great value for the price. They're sturdy, durable, and provide the stability needed during the learning process. The universal fit is also a great bonus. Overall, a great product!
A Must-Have for Any Parent with a Child Learning to Ride
These training wheels are a must-have for any parent with a child learning to ride. They're easy to install, provide the stability needed during the learning process, and the universal fit makes them compatible with most bikes. Highly recommend!
Easy to Install and Use
These Kids Bike Training Wheels are very easy to install and use. The universal fit makes it easy to attach them to any bike, and the stability they provide is great for young riders. Highly recommend!
Shark Shaver Pro - Platinum Electric Skull Shaver For Head & Face
Best Electric Men's Shaver