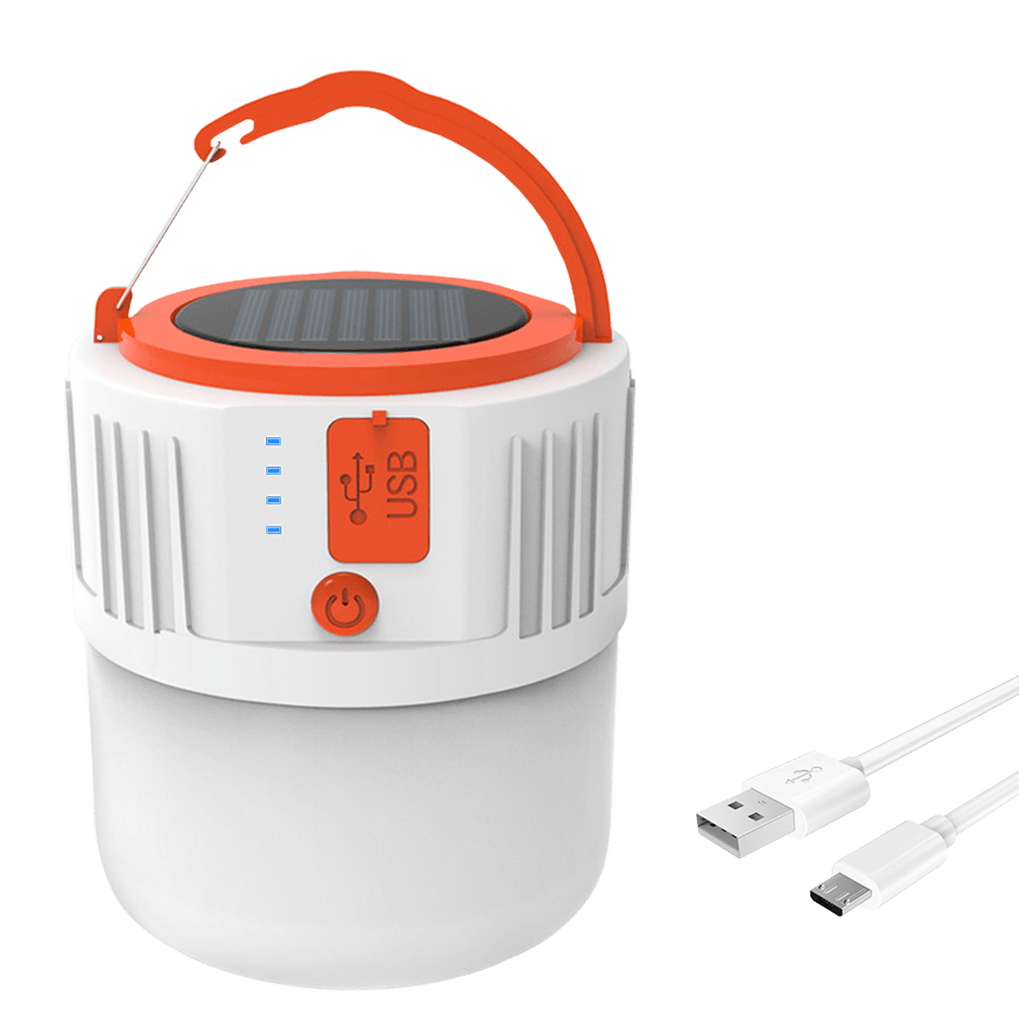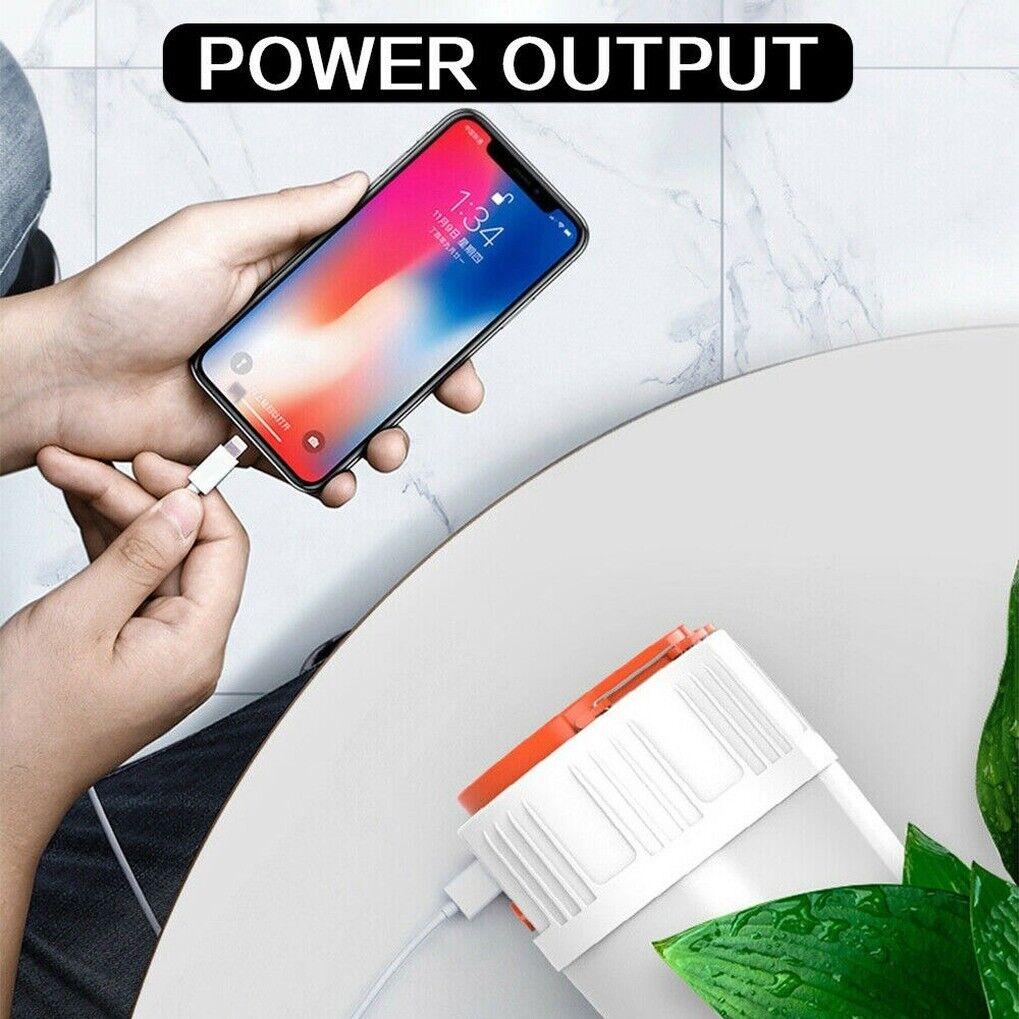 Lights for Camping Tents - Solar 42LEDs Camping Light Tent Lamp USB Rechargeable Lantern Flashlight UK

About Lights for Camping Tents
Utilize this adaptable USB Rechargeable Solar LED Camping Light to illuminate your outdoor activities and camping trips. You must have these lights for camping tents as they actively deliver dependable lighting while being practical and environmentally friendly.
Solar and USB Recharge Ability:
Both solar panels and a USB charging port are present on this camping light, which is solar and USB rechargeable. Utilize the power of the sun by leaving the light out in the sun during the day. You may also use a power bank, laptop, or wall adapter to charge the light via USB. Take advantage of the flexibility of several billing methods.
Energy-saving LED Technology:
The LED bulbs in the camping light are energy-efficient and produce strong illumination while using little power. Enjoy durable illumination without concern for battery replacement.
Variety Light Mode:
To meet diverse purposes, the light typically provides a variety of lighting modes, including high, low, and SOS. Use the SOS option in emergency situations, the low setting for energy economy, and the high mode for maximum brightness.
Lightweight and  Handy: Lights for Camping Tents
We made this camping light with accessibility in mind, ensuring it is small and light enough to easily fit in your backpack or other camping gear. It won't make your outdoor experiences more difficult.
Long-lasting and Weather-Resistant
:
The camping light is made to survive the elements thanks to its robust design. It normally resists water and can withstand light rain, splashes, or unintentional spills.
Hanging and Mounting:
The light frequently has hooks or hanging loops so you can suspend it from tree branches or within your tent. For simple mounting on flat surfaces, some models also include suction cups or magnetic bases.
Variety Use of Lights for Camping Tents
This camping light can be used for group camping as well. It can be utilized for many activities like -
Trekking.

Backpacking.

Fishing

Picnics.

Emergencies.

Power outages.
Any outdoor enthusiast or emergency preparedness kit would benefit from having one.
Use the USB Rechargeable Solar LED Lights for Camping Tents to light up your camping trip. This trustworthy and practical light source will be your go-to for reading inside your tent, exploring the campground, or simply taking in a peaceful night in nature. With the help of this eco-friendly camping light, enjoy the outdoors sustainably and responsibly.
You May Check It Out: Travel Sleep Bag
Condition: New
Type: Lantern
Features: Rechargeable, Batteries Included, Solar, Waterproof


Be Maskura Fit
Our Happy Hoopers
30 Minutes Daily Fun Workout
The smart hula hoop counts your burned calories, tracks how long you work out, and records other vital information.
Easy Installation Process
Our Smart Weighted Hula Hoop has a carefully planned design with 27 knots placed in hoop's circumference.
27 Detachable Knots
Our Smart Weighted Hula Hoop has a carefully planned design with 27 knots placed in hoop's circumference.
Let customers speak for us
Helpful in every dark corner
I use the lamp to illuminate a path from the apartment to the garage, as there is still a power line in the area. Thanks to the remote control, I don't need to touch myself in the dark to the lamp and have my hands free to transport things. The lamp is small, handy and very bright. I'm very happy with that
It matches the description
So far I have given it little use, but it meets expectations, good light, good battery, the remote control works very well, it should have a little more range, for a large room great,
Shark Shaver Pro - Platinum Electric Skull Shaver For Head & Face
Best Electric Men's Shaver